First crypto ETP gets approval from Switzerland, XRP takes a significant bite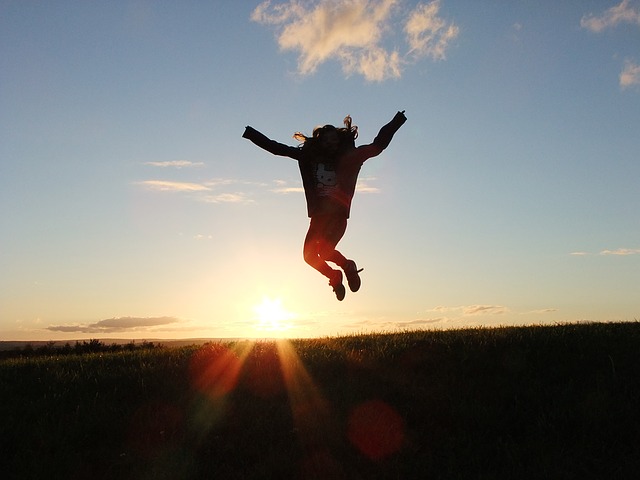 Bitcoin is currently at the lowest price it's had in a year and, yet, confidence and interest among the traditional financial industry (which has been very skeptic since it all started) keeps growing at an unprecedented rate. Switzerland, the world's quintessential banking country, has green-lighted the world's first exchange-traded product tracking multiple cryptocurrencies.
It will be called Amun Crypto ETP and will go online next week on Zurich's Six exchange. It's designed to track five cryptocurrencies and to index their market performance. The five digital assets in question are Bitcoin, XRP, ETH, Bitcoin Cash, and Litecoin.
Having your tokens managed by Amun will set you back by 2.5%. It's expected for Bitcoin to be responsible for about half of the trade, with XRP doing a quarter of business and the three remaining coins at smaller percentages.
The Swiss exchange parent company is Amun, a fintech company based in London and founded by Hany Rashwan. Mr. Rashwan assured to the press that the ETP is built to meet all the same standards valid in conventional exchange trade used by investors all over the world. Mr. Rashwan added,
"The Amun ETP will give institutional investors that are restricted to investing only in securities or do not want to set up custody for digital assets exposure to cryptocurrencies. It will also provide access for retail investors that currently have no access to crypto exchanges due to local regulatory impediments."
Two of Amun's competitors already allow for investment in digital assets, but they use different financial instruments and legal tools. Also, they offer products that are linked to a single coin only.
Amun ETP is being seeded by Jane Street and Flow Traders, two market specialists who are also acting as authorized participants.
"Hodl" will be the ETP's trading ticket. This is an attempt to prompt optimism in the crypto market as it's become one of the most popular lemmas in cryptocurrencies ("Hold on for dear life") as a reaction that's characterized the cryptocurrency market's volatility. For instance: Bitcoin was as high as 17,000 USD last December, and it's been struggling to remain over 6000 ever since then.
Benoît Cœuré is not as optimistic. He's one of Europe's most important central bankers. He describes Bitcoin as "the evil spawn of the financial crisis."
The Bank of England's governor, Mark Carney, is also not very excited by crypto. Last March he declared that cryptocurrencies were "inherently risky" when compared with traditional financial assets, because of lack of regulation, among other things.
That's why he's been calling to regulate the cryptoverse. Critics and skeptics point out that, on top of the volatility, alt-coins are a way in which criminal behaviors such as money laundering, financing terrorism, the drug trade, and tax evasion can be carried out without consequences.
Regulators in the US have rejected a large number of applications to start cryptocurrency exchanges and trades because they believe it could expose users and investors to "fraudulent and manipulative acts and practices."
On the other hand, the IMF has suggested for central banks to issue their own cryptocurrencies so the cost of using cash in current societies would go down.
The IMF's head, Christine Lagarde, added that crypto coins backed by governments or central banks could help everybody in the economy, especially those who live in marginalized and remote regions. In her own words: "We know that banks are not exactly rushing to serve poor and rural populations. There may be a role for the state to supply money to the digital economy,"
Fasten your belts. Cryptocurrencies are gaining mainstream adoption, and Switzerland is leading the way.
For real-time trade alerts and a daily breakdown of the crypto markets, sign up for Elite membership!
Disclaimer: This article should not be taken as, and is not intended to provide, investment advice. Global Coin Report and/or its affiliates, employees, writers, and subcontractors are cryptocurrency investors and from time to time may or may not have holdings in some of the coins or tokens they cover. Please conduct your own thorough research before investing in any cryptocurrency and read our full disclaimer.
Image courtesy of ShadOwfall/PixaBay
Why Bitcoin Price Remains Stable Before the Expected Hike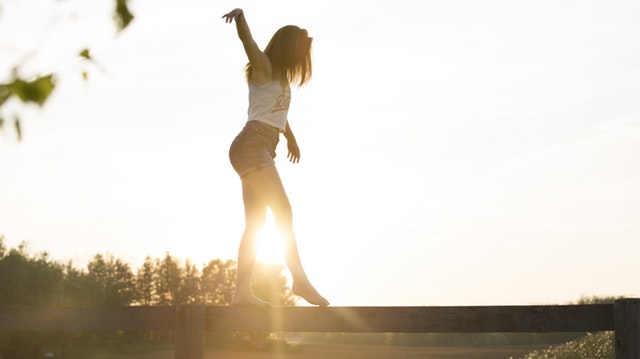 The cryptocurrency rallied a few days back, but now, it has moved closer to 38.2% Fib level. Investors are enthusiastic that as it remains at this level for some time, and stabilize. The next move in Bitcoin price will take it to the 61.8% Fib level. This is when the hike in the price of the cryptocurrency will occur towards $4,200. However, after the surge in price, the upcoming weeks will see the Bitcoin falling swiftly to $3,000.
The truth is that if this move fails to occur, there may not be an improvement in the value of the digital currency. Also, this movement will enable the "bullish gartly pattern" we saw on the BTC/USD 4H chart to become a reality. Also, we are expecting that the Bitcoin price will decline the same way it has been recovering since early February.
Why this week's closing price matters
Presently, Bitcoin price is still trading above what the intrinsic value is showing on larger time frames. However, we can see adequate room to accommodate short-term rallies. The price at which Bitcoin closes this week is very critical. It will be a clear indication as to how the digital currency will move in the coming weeks.
If Bitcoin closes at a price above $4,000, we are hopeful that the correction may come from early next week. On the other hand, any…
Stanford Lecturer praises XRP over Bitcoin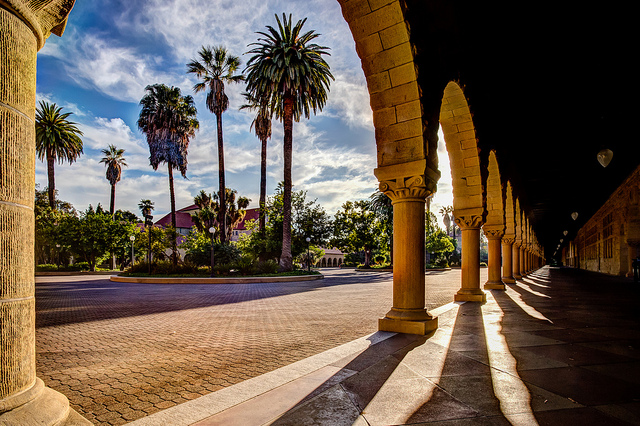 The world of cryptocurrencies continues to cause controversies even now, particularly when it comes to matters such as the superiority of one coin over others. According to recent reports, one student from Stanford University has stated that one of Stanford's guest lecturers — Dr. Susan Athey — bashed the first and largest cryptocurrency, Bitcoin, while praising XRP.
Does guest lecturer go anti-Bitcoin?
In late February, Stanford's student called Conner Brown came out publicly with a claim that Athey described Bitcoin's network and protocol inaccurately, and that she also used the opportunity to make unfounded criticism. Athey, who also sits on Board of Directors at Ripple Labs — XRP's parent company — supposedly also stated that XRP provides solutions to all issues mentioned in regards to Bitcoin.
According to Brown's comments on the matter, the lecture in question took place over a month ago, and after attending it, he wrote an open letter to Standford, explaining the incident. In the letter, Brown claims that Athey inaccurately presented Bitcoin's consensus protocol and overstated several issues, such as the threat of a 51% attack on the coins network, as well as Bitcoin's mining centralization.
However, the main problem with the lecture, as Brown sees it, is the professor's claims that XRP presents a solution to these problems.
The claims caused Dr. Athey to respond publicly via Twitter, stating…
Bitcoin Chasing Green — First Positive Month Since July In Sight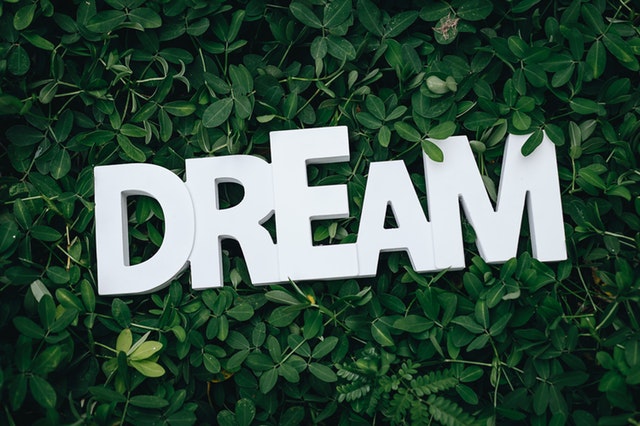 The crypto market has started seeing gains in mid-February, with Bitcoin (BTC) following the bullish trend as well. In fact, the largest coin was on its way of seeing the first positive month since July of the last year. Even though its price was struggling to permanently overcome the major resistance at $4,000, the coin kept trying, and as long as its price doesn't drop below $3,414, this goal can still be achieved
The return of the bearish trend which briefly overtook the market on February 24th caused a lot of damage, although Bitcoin managed to remain above $3,800. Following the crash, BTC started seeing minor gains once again, indicating that the bears have withdrawn for now.
What does the future hold for BTC?
As mentioned, Bitcoin can only complete a positive month if its price remains above $3,500 until the end of February. At the time of writing, the price sits at $3,807 according to TradingView, with an increase of 0.58% in the last 24 hours. As things are right now, it is likely that BTC might succeed in doing this, as its price performed relatively well ever since January 11th, even though it remained between $3,300 and $3,700.
The recently-emerging bullish trend took it beyond this, and while the price…