Ripple's XRP centralization FUD must go now, here's why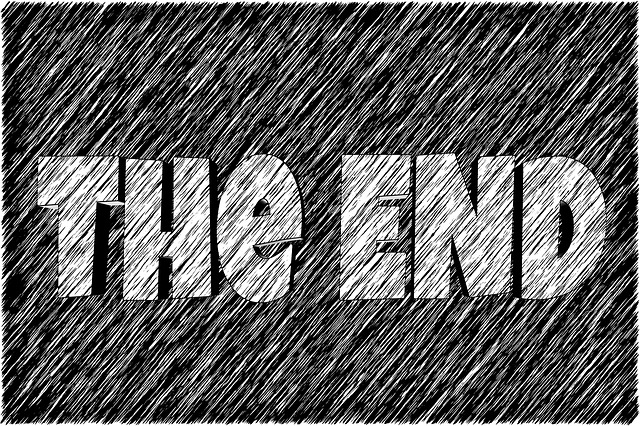 Since Satoshi brought Bitcoin to the world, decentralization has been a key value in every blockchain and cryptocurrency project, and Ripple's XRP is precisely among such. Not only in crypto, BitTorrent (which is now running over Tron's blockchain network) was also created to be decentralized, so the idea is not exclusive to digital assets but for every internet project that looks to guarantee freedom for users.
And this is why Ripple and its native token (XRP) has been so controversial. XRP is not your standard cryptocurrency. It's was all pre-mined by Ripple Labs before it went online. On top of that Ripple's goal has been to help the traditional financial system (think banks, and remittance systems) to eliminate friction in settling payments across borders. This, in particular, has not been that popular among crypto enthusiasts because the whole point in Bitcoin (as stated by the mythical Satoshi himself) is to get rid of banks, fiat currencies, and the global financial system.
And wait, have you been following the recent Ver/Wright hash power show? We believe it has cleared the FUD about Ripple's XRP being centralized (of course, only for the people who can think neutrally). We all have been facing FUD that XRP is centralized (somehow) and isn't a 'real' cryptocurrency like Bitcoin. Now, what is this? We all have seen how only a couple of individuals have tanked things completely. We think this has worked nothing short of vindication for Ripple's XRP.
Also, Ripple Labs is a private company. It aims to make profits, as any company should. This has created suspicion about the Ripple's network level of centralization.
Ripple's David Schwartz has gone out of his way to explain to everybody who will listen that Ripple's network is, indeed, decentralized, as well as XRP.
And Mr. Schwartz has a point. At least 70% of all Bitcoin's mining is done in China, despite the Chinese government's hostility to Bitcoin (but not to alt-coins in general). So while every node in Bitcoin's network is, in principle, independent, the whole system could be brought down if the Chinese government should decide to block the network from the rest of the world, which is precisely what it did to Google.
Some other blockchain projects are in similar situations as they are mainly based in China, and they've not been accused of being centralized as XRP has.
So, compared to Bitcoin, or Ethereum or many other blockchains and cryptocurrencies, Ripple is quite decentralized despite the controversy it's created.
Another thing to take into account is that XRP was last year's most profitable coin. It outperformed Bitcoin, and there's every sign that it will do the deed again this year. While XRP has been fluctuating, it's been trading on green numbers for most of the last 30 days (it's at $0.4737 as we write this) and it's also been gaining ground in the XRP/BTC pairing.
The crypto market will have to decouple from BTC sooner or later (the sooner, the better) and it seems that Ripple's XRP is leading the way.
There are reasons for that. XRP is proving itself to be useful in the real world. It was initially meant to be a mediating coin for banks to settle international payments. And it's succeeding. But now you can have a debit card that allows you to use your XRP tokens to pay for goods and services as if it was your standard savings account, and the options keep growing.
So how worried should you be about XRP? We think you could be optimistic. Centralization has never been a real issue for Ripple or XRP, and the token has been profitable and growing consistently. And it's still very cheap, so it remains a good option.
Just keep this in mind: the market has been going down for 11 months now, but XRP has been going up (despite fluctuations). There is no safe bet in crypto, of course. We know that, and so should you. But as these things go, XRP is not the worst you could do.
Do your homework and research. You'll find that Ripple's XRP is very underrated.
For real-time trade alerts and a daily breakdown of the crypto markets, sign up for Elite membership!
Disclaimer: This article should not be taken as, and is not intended to provide, investment advice. Global Coin Report and/or its affiliates, employees, writers, and subcontractors are cryptocurrency investors and from time to time may or may not have holdings in some of the coins or tokens they cover. Please conduct your own thorough research before investing in any cryptocurrency and read our full disclaimer.
Image courtesy of Geralt/PixaBay
The Pros And Cons Of Cryptocurrency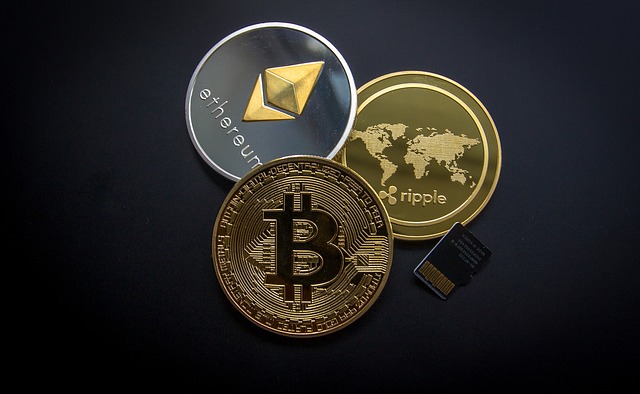 Many facets of our lives are now digitized––money is no exception. 
Have you noticed that paper money is on its way to being obsolete because so many people receive direct deposit and love the simplicity of their debit card? 
Not to mention, cash carries germs, as we've heard lots about during the pandemic. Many businesses have turned to card only options in light of this. 
But what about cryptocurrency?
You probably heard everyone raving about it a few years ago, but the excitement's calmed down quite a bit. That doesn't mean that it's not a viable option you should keep in mind. 
What's Cryptocurrency? 
Let's start with the basic definition of cryptocurrency so we're all on the same page. Cryptocurrency utilizes cryptographic methods and complex coding systems to encrypt sensitive information during data transfers. This protects your funds and personal information on a whole different level. 
These transactions are virtually impenetrable due to the combination of mathematical and technological protocols created and put in place. This aspect of cryptocurrency is what makes it safer. Also, the details of transactions are kept private. No one can see who sent what, etc., because those rigorous mathematical and technological protocols protect it.
The Pros: 
Different From Traditional Banking Transactions
One thing people hate about traditional banks is the fact that they can…
Enhancing the DigitalBits Ecosystem through the XDB Foundation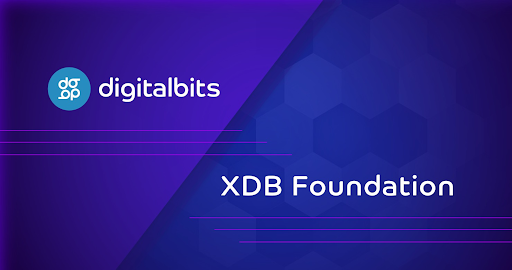 The DigitalBits ecosystem welcomed a new benefactor in the form of the XDB Foundation, a non-profit organization dedicated to providing support for DigitalBits. The main objectives of the XDB Foundation include the DigitalBits Ecosystem Support Program, supplying both financial and non-financial assistance to qualified entities and projects within the DigitalBits community, with a focus towards innovation and speeding ecosystem growth.
Michael Gord, MLG Blockchain and GDA Capital founder, has been appointed to the role of Managing Director of the XDB Foundation.  "I am excited to see the launch of the XDB Foundation and to be joining the DigitalBits ecosystem in this new capacity," says Gord. "In the coming weeks, the XDB Foundation will share additional updates regarding its key initiatives.  Over the past 2 years, we have seen DigitalBits achieve various milestones and with this next chapter I'm excited to see the XDB Foundation contribute as the new project lead supporting education, research and development, and ecosystem growth and adoption."
Michael Gord's first initiatives within blockchain started with establishing the McGill Students' Cryptocurrency Club, McGill Students' Fintech Association, Bitcoin Canada and providing leadership on the global expansion of the Blockchain Education Network.  Notably, he is also a key contributor to the Kerala Blockchain Academy, one of the largest innovation hubs for blockchain technology worldwide. 
…
As Global Tensions Grow, Bitcoin Price May Go Higher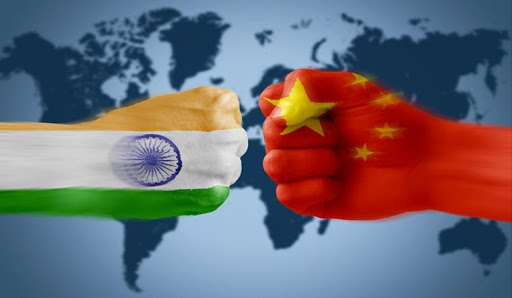 BTC Surged Again as A Safe Haven Asset During Global Tensions
India – China Border Conflict
After weeks of squabbling and brawling along their long-disputed border, hundreds of Indian and Chinese soldiers engaged in a deadly clash Monday in a river valley that's part of the region of Ladakh last week. Troops had massed on both sides of the border in recent months in the northern India region of Ladakh and the southwestern Chinese region of Aksai Chin, causing global concerns of a potential escalation between the two.
North and South Korea Clash
Last Tuesday, North Korea destroyed the liaison office it jointly operates with South Korea in the city of Kaesong, just north of the demilitarized zone that separates the two countries. 
North Korea also said it would send troops to now-shuttered joint cooperation sites on its territory, reinstall guard posts and resume military drills at front-line areas in a violation of separate 2018 deals with South Korea. Jeong said South Korea will take "immediate, swift and corresponding" steps to any North Korean provocation.
The tensions grown in Asia and the potential "second wave" of coronavirus in the United States may add more difficulties to the global economic recovery. Thus, Bitcoin, as a safe haven asset, attracts more investors to buy and hold.