3 Reasons Why Liquidity Dividends Protocol (LID) Will Be a Huge Winner
Since 2017, cryptocurrency has experienced both the crazy highs and the crazy lows with fortunes being made and lost overnight.  That volatility is one of the main reasons why cryptocurrency has been relatively slow to gain mass adoption.  In addition to volatility, another concern for many is the lack of security and regulation in the market.  This can be seen through the countless exchange hacks and rug pulls that seem to occur on a weekly basis.  In order for cryptocurrency to move into the next stage of maturity and bring on mass adoption, investors and users will need to feel secure knowing that their funds are safe.  One promising organization that may have the perfect solution is Liquidity Dividends Protocol (LID).
What is Liquidity Dividends Protocol?
Liquidity Dividends Protocol is an up and coming organization that provides locked liquidity services to cryptocurrency projects that launch their offerings through ERC-20 tokens.  It lets non-custodial pre-sales lock liquidity of a token in a trustless manner through Uniswap.  This locking process will prevent every investor's worst nightmare of seeing their hard-earned money disappear through "rug pull" scams that are designed to remove liquidity out of DeFi projects.
This year has seen an explosion of interest in Uniswap and DeFi projects.  Many investors have generated enormous returns on investments, but many have experienced the pain of being duped.  Below are three reasons why LID Protocol is poised to be a massive winner in the coming years.
Reason #1 – Smart Contracts
As mentioned earlier, one of the main issues preventing crypto from gaining mass adoption is the hesitation that potential new investors feel.  Even with the price of Bitcoin nearing its all-time high, investors are uneasy about depositing their hard-earned money into projects they don't understand, and feel are too risky.  After the SUSHI incident where the lead developer pulled liquidity and swapped his tokens for Ethereum, it's a completely understandable point of view.
The question is, what can the crypto community do to make potential investors feel more at ease?  One answer is by having new projects that raise funds through presales opt in to locked liquidity protocols, such as those offered by LID Protocol.  The smart contracts used by LID will trustlessly lock liquidity that is deposited into Uniswap and prevent lead developers from removing liquidity such as what occurred with SUSHI.
New projects that opt to utilize LID Protocol will be considered certified, which will work to reassure the investing community that their funds are safe and won't be stolen in the middle of the night.
Reason #2 – Community Driven
One of the biggest issues facing staking platforms is when agents decide to sell tokens during a rapid market decline.  While that action may be based out of self-preservation, it does little to benefit the community as a whole, which is an essential component of building a successful platform that will stand the test of time.  In order to offer a potential solution to this common problem, LID Staking focuses on offering increased incentives to users that perform beneficial actions for the community as a whole.  A few examples of this include:
A voting multiplier which encourages participation in DAO votes
Staking referrals
DAO tax rewards
Reason #3 – LID Token Price Will Appreciate
While investors certainly appreciate a project's efforts to build a long-term sustainable project, many will of course be focused on the efforts being made to boost the token price.  When a token price increases, it boosts the community's confidence in the project, which has a positive trickle-down effect on all matters.  As it relates to LID specifically, there are a few reasons why I believe the token price will appreciate substantially in the coming months and years.
The first reason why the token price should appreciate is the LID token buyback and burn.  20% of LID fees from each presale will be used to buyback and burn LID tokens.  As the circulating supply is reduced, the price of LID should naturally increase.  We've seen this process work for countless other crypto tokens.
The second reason for potential token appreciation is the incentives offered to LID stakers.  Of these incentives, the most profitable one will likely be native token airdrops.  Crypto investors absolutely love airdrops and will typically buy up tokens to stake in order to be able to participate.  As the demand for airdrops picks up, the rush to buy tokens will work to send LID much higher.
The last reason is simply the growth of DeFi.  Decentralized Exchange trading volume was approximately $3.7B in July, with Uniswap accounting for roughly 47% of total trading volume.  As institutional demand for cryptocurrency grows and adoption continues to take hold, the growth will be spectacular.  Unfortunately, as growth comes, so too will the number of scam projects.  With each scam, investors will learn and realize that only certified projects can be trusted.  This come to Jesus moment will benefit LID Protocol, resulting in substantially more business, and further reason for token appreciation.
Conclusion
Cryptocurrency has come a long way since its beginnings.  Little by little, the industry continues to mature and make inroads in attracting new users.  Although the growth has been substantial, it could be even stronger if the industry implements policies and procedures to eliminate, or, at the very least, drastically reduce the number of scams that end up shaking the confidence of potential investors.  Liquidity Dividends Protocol has created a brilliant plan to achieve that goal and it's only a matter of time before being LID certified is mandatory for projects that want to appear credible in the eyes of investors.
Image by PublicDomainPictures from Pixabay
Livepeer Price is Soaring: Here's Why it Will Recoil Soon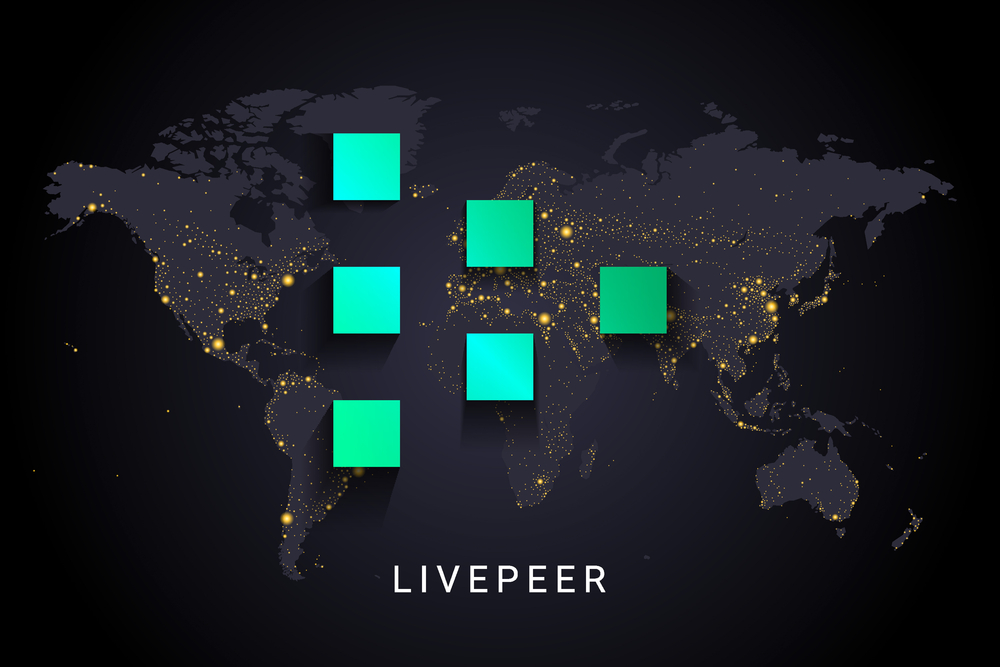 Livepeer price drifted upwards on Friday as investors moved to video-focused tokens. LPT price soared to a high of $10.3, the highest point since November 8 of this year. It has jumped by more than 164% from the lowest point in December. 
What is Livepeer? 
Video is a major industry that is currently dominated by large centralized platforms like Vimeo and YouTube. These platforms work well because of the vast amount of money the companies have invested in video infrastructure. 
However, some industry players believe that the industry is ripe for disruption using the blockchain technology. Some of the leading players disrupting the video industry is Livepeer and Theta Network. Instead of relying on centralized servers, these networks rely on thousands of distributed servers.
The network works in a relatively simple approach. The video broadcaster comes up with a video content and then distributes through a distributed network. 
Livepeer has been used to build several decentralized video platforms in the industry like Xeenom, Bonfire, Kavarii, and LiveSpace among others. For example, Lenstube is a decentralized and open-source video-sharing social media platform while The Lot Radio is an independent online radio that streams on a 24/7 basis.
However, there are concerns whether Livepeer and similar platforms are needed in the first place since centralized ones like YouTube, Rumble, and Vimeo work just…
Solana Price Forms Triple-Top as DeFi and NFT Volume Soars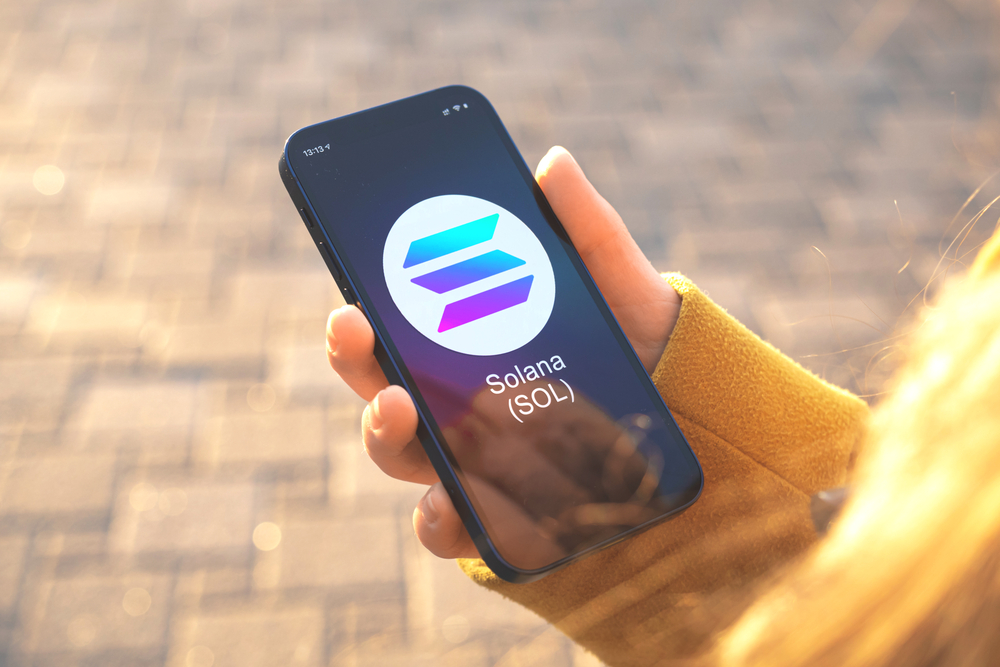 Solana price has formed a bearish chart pattern as Solana's ecosystem makes a stunning comeback. SOL/USD was trading at $24 on Friday evening, which was a few points below the year-to-date high of $26.50. It has soared by more than 206% from the lowest level in 2022.
Solana DeFi volume rebounds

Solana, once a popular blockchain, came under intensure in November, following the collapse of FTX and Alameda Research. In addition to FTX Token, it was the most exposed cryptocurrency in FTX since the company was one of its key funders.
FTX and Alameda also had a major role in Serum, then the biggest DeFi protocol in the ecosystem. Serum made it possible for investors to earn yield in Solana. Serum collapsed because its public key was controlled by FTX. 
In the aftermath of this collapse, Solana saw its total value locked (TVL) plunge from more than $12 billion to less than $400 million. Serum, which had a TVL of more than $1 billion has collapsed. And in its place, the developers are working on a new product known as OpenBook. However, it has not gained much traction as its TVL stands at $4…
Ethereum Price Outlook as the DXY Index Crash Continues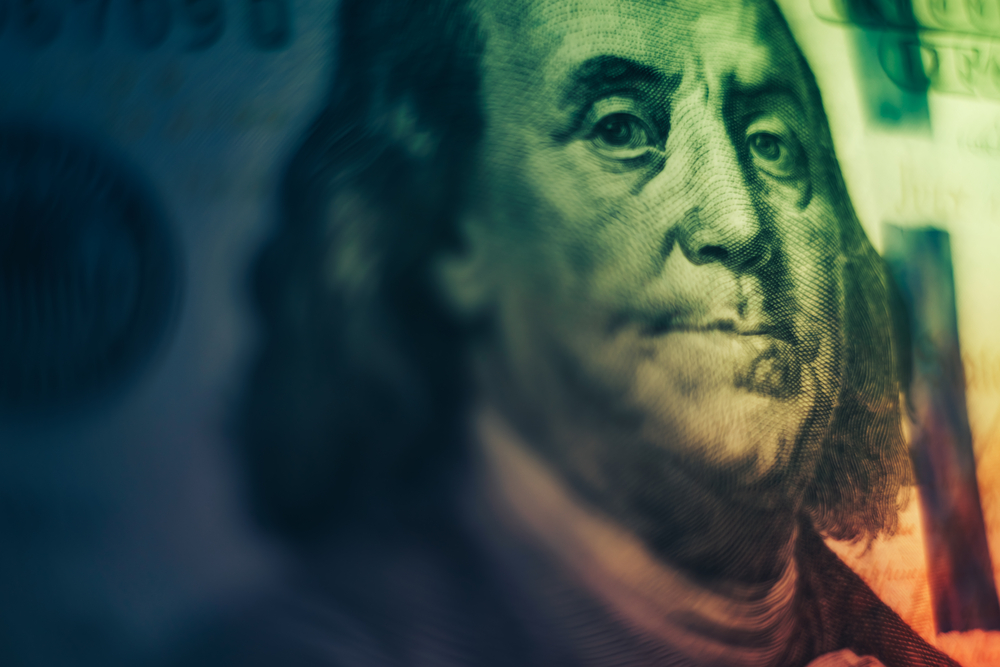 Cryptocurrency prices remained in an upbeat tone on Thursday as the US dollar index continued its bearish move. Bitcoin, the biggest cryptocurrency in the world, rose to $23,165, the highest level in months. Similarly, Ethereum has risen by more than 4% in the past 24 hours while BNB Coin and XRP surged to $307 and $0.41, respectively. 
US dollar index retreats
Cryptocurrencies have an inverse relationship with the US dollar index. For example, the DXY, which looks at the performance of the greenback vs other currencies, soared to a 20-year high of $115 in 2022. As that happened, cryptocurrencies like Bitcoin plunged during the year.
The foundation of this relationship is the Federal Reserve. In most periods, the US dollar index tends to rise when the Fed is extremely hawkish and vice versa. And it was extremely hawkish in 2022 as it hiked interest rates by more than 400 basis points. 
Therefore, while the Fed has remained hawkish recently, the US dollar has dropped because of what the data is saying. Data published recently showed that America's inflation is easing. The closely watched consumer price index dropped to 6.5% in December while core inflation fell to 5.7%. 
At the same time, other parts of the economy are showing that the American economy is indeed recoiling. Retail sales dropped sharply in December while many…