4 Ways Live Poker Is The Most Social Way To Gamble Online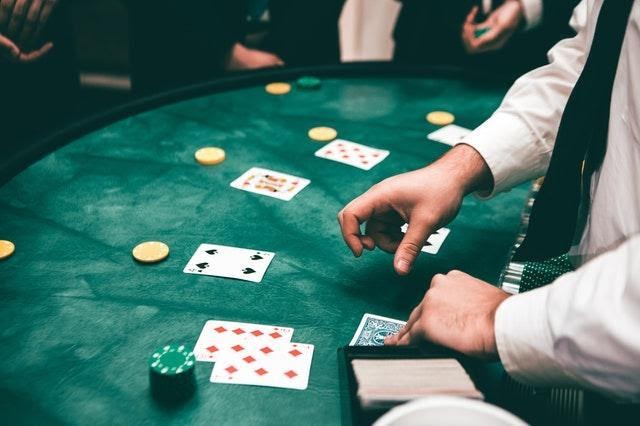 Sociability heightens the enjoyment you can get from gambling. And no game oozes more social interaction than poker.
Playing offline or in a less interactive online lobby can be fun. But they lack the people and personality which makes poker come alive.
On the other hand, live poker embraces the best of online and blends it with a genuine casino atmosphere. Not to mention you can soak up the fun without having to step foot outside your own door.
Read on to discover why live poker is the most social online gambling experience. 
Live poker offers a better social setting
Most online sites offer a chat bar or options to click on set phrases like 'good game' or 'I'll get you next time'. But in all honesty, they do nothing but remind of an obvious lack of social interaction.
Why settle for a little, when you could have it all? Live casinos offer both online play and a social setting that does its best to resemble a real casino.
Forget about scrambling through typos and clicking speech bubbles. You can easily strike up a conversation by just talking. Meaning that you can have fun without relying exclusively on gameplay.
If the social upsides of live poker are piquing your interest, you can discover some amazing live poker rooms across the web. But do some research first, as certain platforms may suit your style better than others. My top tip is to take advantage of the best casino bonuses around. Finding a bonus at OnlineCasinos.co.uk means you can focus on socializing without putting real money on the line right off the bat. 
You can get to know people by their tells
Many online poker games offer up icons and avatars in place of players' faces. But in doing so it removes a significant aspect of what makes poker so enthralling.
Face to face interaction boosts the likelihood of friendly competition, something all good social games need in its repertoire.
Player tells — from a ruffled nose to a twitchy eye — add new dimensions to the game.
For one, live poker is much more interesting when you can see a real flesh and blood opponent. If you're constantly pitted against a faceless interface, the fun gets sucked out of the room pretty quickly.
Secondly, when you see an opponent, their reactions and mannerisms automatically factor into your next move. Understanding peoples tells takes time, but ultimately it will make you a better player and more adaptable to social situations beyond the poker table.
On a more personal note, people make connections with faces. And poker cardrooms don't show you people's faces. The benefit of visual interaction with live poker makes it easier to build connections with new people.
Live poker Involves a human opponent 
Poker sets itself apart from other gambling formats because of its social aspects. And the fact you face actual people.
While many casino games like slots force you to monotonously interact with a computer. Poker relies on two things, dealers and players — both of which are the genuine article.
There's no need for over the top flashing lights or musical sequences to keep you paying attention. The tense nature of human opponents is enough to keep your mind sharp and keep the game interesting.
Additionally, video poker is a software-driven game. Meaning you don't get mistakes from an AI, they're too logical and hardwired against it. If they do go wrong it's not fun because it will just break the game.
Whereas the real opponents found on live poker are ripe for human error and emotional moves. Making the game less predictable and closer to real-life.
Playing live poker could result in a slower pace
Standard online poker tends to be more convenient, offering predictably fast gameplay in a most digestible format. While guarantees of rapid action are good for gaming on the move, it leaves much to be desired when it comes to social interaction.
Conversely, live poker — though it's not always a sure thing due to persistent re-buying — could offer a more drawn out experience.  Thus allowing players to savour the game and each others company.
Even then, there is much more room for variation when it comes to live poker. Never underestimate how human emotion can throw a spanner into the works.
Recommended reading: Popular Casino Games
Playing live poker adds an extra dimension to online gambling. They deliver a much more engaging experience where you can get to know your opponent. Perhaps even strike up a friendship.
Nevertheless, you should give live poker a try if you want to get more human interaction out of your hobby.
Image: Pexels
My Crypto Heroes Announces Issuance of MCH Governance Token


Tokyo, Japan, 24th November, 2020, // ChainWire //
My Crypto Heroes is happy to announce the issuance of MCH Coin as an incentive to players in the My Crypto Heroes ecosystem, aiming to allow them to craft a "User-oriented world". The MCH coin is available on Uniswap with a newly created pool with ETH. 
My Crypto Heroes is a blockchain-based game for PC and Mobile. It allows users to collect historic heroes and raise them for battle in a Crypto World. Officially released on November 30th, 2018, MCH has recorded the most transactions and daily active users than any other blockchain game in the world.
What is MCH Coin?
MCH Coin is being issued as an ERC-20 Standard Governance Token. The issuance began on November 9th, 2020, with 50 million tokens issued.
Of the funds issued, 40% are allocated to a pay for on-going development and as rewards for advisors and early investors. 10% are allocated to marketing and the growth of the ecosystem, and 50% are allocated to the community. The Distribution Ratio of the MCH Coin is subject to change via a governance decision.
The MCH coin will be used as a voting right as part of the ecosystem's governance, with 1 coin being 1 vote. It will also be used for in-game utilities and payments. Additional information can be found here:
https://medium.com/mycryptoheroes/new-ecosystem-with-mchcoin-en-a6a82494894f
During December 2020 the first governance…
Rewards Platform StormX Offers 50% Crypto Cashback Bonus for Thanksgiving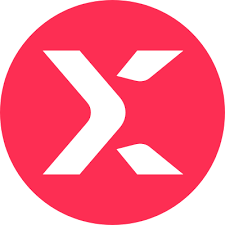 Singapore, Singapore, 23rd November, 2020, // ChainWire //
Blockchain-based rewards platform StormX has released a seasonal promotion for its award-winning Crypto Cash Back App. The promotion will allow app users to earn a 50% bonus on top of their cashback between Thanksgiving Day and Cyber Monday (November 26-30).
StormX has also introduced a brand-new staking service, allowing users to earn an additional 50% per year when they stake STMX tokens. The native ERC20 token of the StormX ecosystem, STMX has a total supply of 10 billion and is available to trade at many of the world's top exchanges, including Binance and Bittrex.
"With Bitcoin's price approaching its all-time high, interest in cryptocurrencies has renewed, though some people believe it's now too expensive to buy in," said StormX CEO and Co-Founder Simon Yu. "What we have done is create an easy way for such individuals to accumulate bitcoin, ethereum and other cryptocurrencies via everyday shopping.
"We're also excited to provide users with the ability to earn greater rewards simply by staking their tokens."
Since the StormX mobile app launched its Shop feature with over 700 stores in February 2020, some 400,000 unique users have been added to the rewards platform. StormX has also witnessed over 50% month-on-month growth for sales. The app is available for download on the App and Google Play Stores, and can be downloaded as a browser add-on from the Chrome Web…
3 Reasons Why Liquidity Dividends Protocol (LID) Will Be a Huge Winner
Since 2017, cryptocurrency has experienced both the crazy highs and the crazy lows with fortunes being made and lost overnight.  That volatility is one of the main reasons why cryptocurrency has been relatively slow to gain mass adoption.  In addition to volatility, another concern for many is the lack of security and regulation in the market.  This can be seen through the countless exchange hacks and rug pulls that seem to occur on a weekly basis.  In order for cryptocurrency to move into the next stage of maturity and bring on mass adoption, investors and users will need to feel secure knowing that their funds are safe.  One promising organization that may have the perfect solution is Liquidity Dividends Protocol (LID).
What is Liquidity Dividends Protocol?
Liquidity Dividends Protocol is an up and coming organization that provides locked liquidity services to cryptocurrency projects that launch their offerings through ERC-20 tokens.  It lets non-custodial pre-sales lock liquidity of a token in a trustless manner through Uniswap.  This locking process will prevent every investor's worst nightmare of seeing their hard-earned money disappear through "rug pull" scams that are designed to remove liquidity out of DeFi projects.
This year has seen an explosion of interest in Uniswap and DeFi projects.  Many investors have generated enormous returns on investments, but many have experienced the pain of being duped.  Below are three reasons why LID Protocol is poised to be a massive winner in…