4 Ways Live Poker Is The Most Social Way To Gamble Online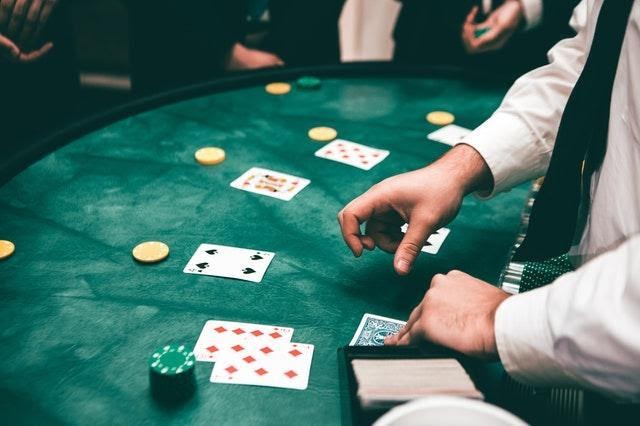 Sociability heightens the enjoyment you can get from gambling. And no game oozes more social interaction than poker.
Playing offline or in a less interactive online lobby can be fun. But they lack the people and personality which makes poker come alive.
On the other hand, live poker embraces the best of online and blends it with a genuine casino atmosphere. Not to mention you can soak up the fun without having to step foot outside your own door.
Read on to discover why live poker is the most social online gambling experience. 
Live poker offers a better social setting
Most online sites offer a chat bar or options to click on set phrases like 'good game' or 'I'll get you next time'. But in all honesty, they do nothing but remind of an obvious lack of social interaction.
Why settle for a little, when you could have it all? Live casinos offer both online play and a social setting that does its best to resemble a real casino.
Forget about scrambling through typos and clicking speech bubbles. You can easily strike up a conversation by just talking. Meaning that you can have fun without relying exclusively on gameplay.
If the social upsides of live poker are piquing your interest, you can discover some amazing live poker rooms across the web. But do some research first, as certain platforms may suit your style better than others. My top tip is to take advantage of the best casino bonuses around. Finding a bonus at OnlineCasinos.co.uk means you can focus on socializing without putting real money on the line right off the bat. 
You can get to know people by their tells
Many online poker games offer up icons and avatars in place of players' faces. But in doing so it removes a significant aspect of what makes poker so enthralling.
Face to face interaction boosts the likelihood of friendly competition, something all good social games need in its repertoire.
Player tells — from a ruffled nose to a twitchy eye — add new dimensions to the game.
For one, live poker is much more interesting when you can see a real flesh and blood opponent. If you're constantly pitted against a faceless interface, the fun gets sucked out of the room pretty quickly.
Secondly, when you see an opponent, their reactions and mannerisms automatically factor into your next move. Understanding peoples tells takes time, but ultimately it will make you a better player and more adaptable to social situations beyond the poker table.
On a more personal note, people make connections with faces. And poker cardrooms don't show you people's faces. The benefit of visual interaction with live poker makes it easier to build connections with new people.
Live poker Involves a human opponent 
Poker sets itself apart from other gambling formats because of its social aspects. And the fact you face actual people.
While many casino games like slots force you to monotonously interact with a computer. Poker relies on two things, dealers and players — both of which are the genuine article.
There's no need for over the top flashing lights or musical sequences to keep you paying attention. The tense nature of human opponents is enough to keep your mind sharp and keep the game interesting.
Additionally, video poker is a software-driven game. Meaning you don't get mistakes from an AI, they're too logical and hardwired against it. If they do go wrong it's not fun because it will just break the game.
Whereas the real opponents found on live poker are ripe for human error and emotional moves. Making the game less predictable and closer to real-life.
Playing live poker could result in a slower pace
Standard online poker tends to be more convenient, offering predictably fast gameplay in a most digestible format. While guarantees of rapid action are good for gaming on the move, it leaves much to be desired when it comes to social interaction.
Conversely, live poker — though it's not always a sure thing due to persistent re-buying — could offer a more drawn out experience.  Thus allowing players to savour the game and each others company.
Even then, there is much more room for variation when it comes to live poker. Never underestimate how human emotion can throw a spanner into the works.
Recommended reading: Popular Casino Games
Playing live poker adds an extra dimension to online gambling. They deliver a much more engaging experience where you can get to know your opponent. Perhaps even strike up a friendship.
Nevertheless, you should give live poker a try if you want to get more human interaction out of your hobby.
Image: Pexels
Revolutionary Blockchain-Powered Social Media Platform Hyprr Set To Launch In August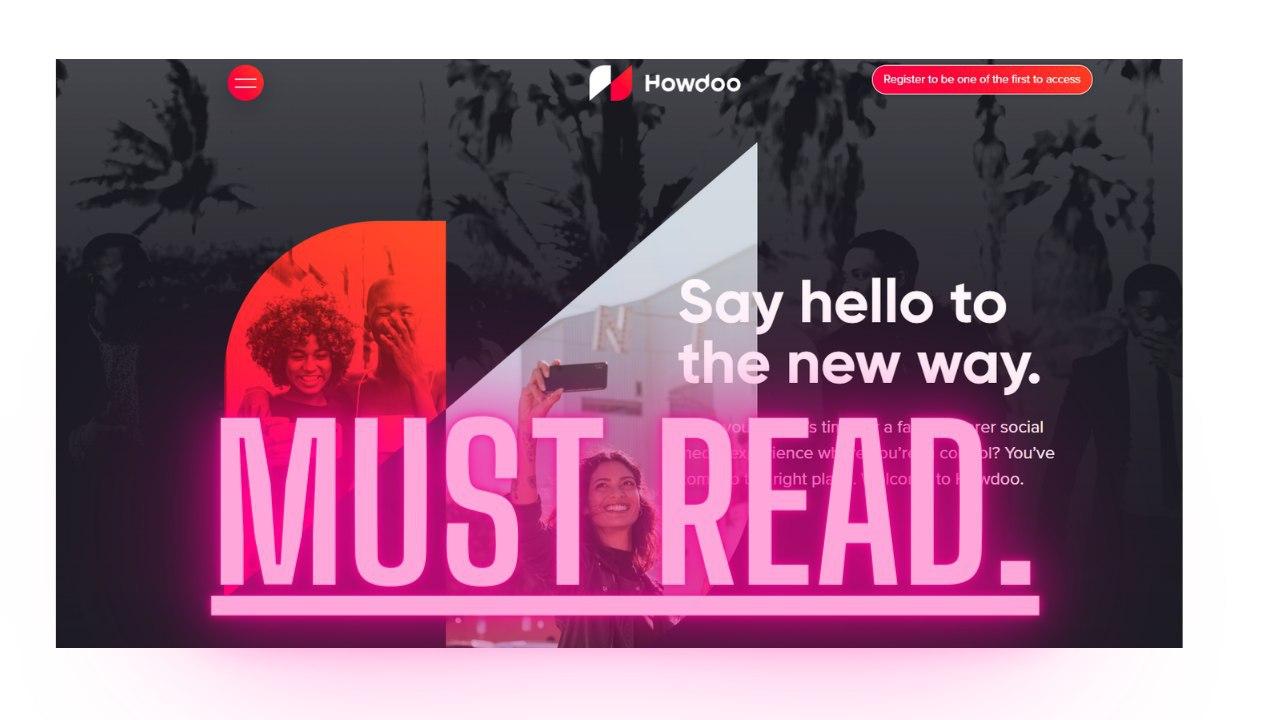 This could be a game-changer as Hyprr (formerly Howdoo) incorporates most of the benefits of other social media platforms and combines them into one. Oh…and it's also on the blockchain, so censorship-resistant you could say. 
HowDoo officially changes its name to Hyprr. The team is pleased to finally announce the launch of their new blockchain-powered social media platform Hyprr going public in August.
Why Hyprr? You may ask.
The answer is simple and straightforward.
The current social media landscape is no longer sustainable. There have been several cases of data breach and unauthorized mining of users' data. The owners of the popular social media platforms wield too much power and take arbitrary decisions. It is really all about them and what they want, when in fact, it should be about the users.
Now is the time for a change. This is why the idea of a social media platform truly powered by blockchain technology is an exciting one. A platform that gives full control and ownership to users, a safe and secure space where users can decide what happens to their information. A social media platform where content creators are duly paid and rewarded for their content. The good news is, a social platform like this already here, it is called Hyprr. Let's say you're a content creator with a few thousand followers, well under youtube's…
Casino Card Games Everyone Should Know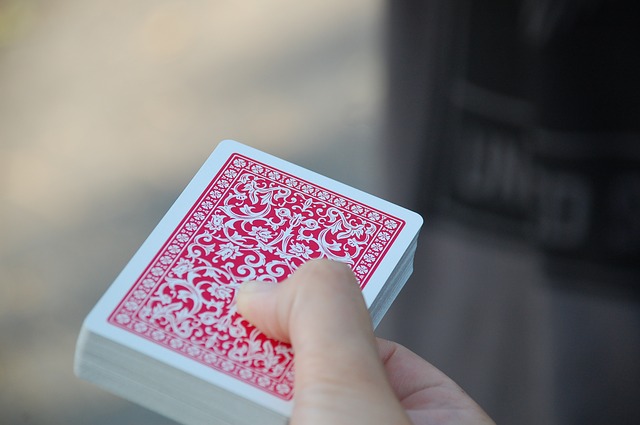 Do you know how to play the most iconic, rewarding, and popular casino games? Surely you thought of roulette and slots first, but you might be surprised how much more lucrative and exciting playing card games can be. 
Ok, we understand that poker takes a lot longer to learn and master than blackjack. But out of this list of the top casino card games, it's definitely a favorite of players all around the world. Card games generally tend to challenge us a little more than the other games like slots and roulette. Perhaps that's the reason why players who love blackjack or baccarat usually stick to them. 
Some card games are based mostly on luck, but the ones that challenge you are a lot of fun as well. Here are the classic card games you'll find in every casino, including online at sites like 888 Casino.
Blackjack – The World's Favorite Casino Card Game
The blackjack table is usually crowded when you visit a casino, that's because blackjack players understand what they can gain. Blackjack has the highest return to player rate out of all the table games. Roughly 99.7% of all the money the casino earns from blackjack goes back to players!
Moreover, with blackjack, you can choose from several different variants, so even if you are a pro, you don't need to feel bored. Plus,…
Slots themes that players love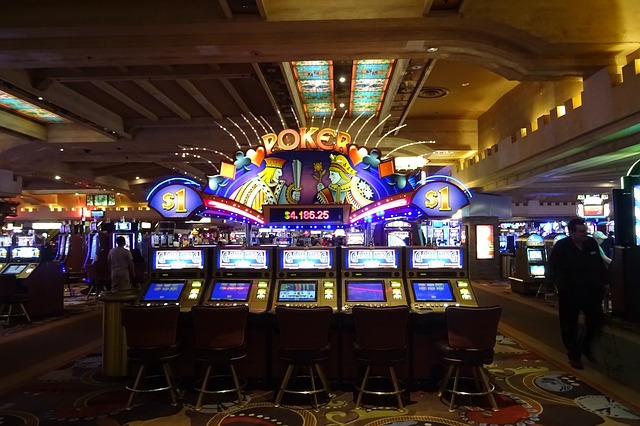 One of the main reasons that the online slots industry has taken off with such speed and force over the last two decades is that due to the inherent capabilities of the platform there are quite literally thousands of different themes that these delightful little gambling games can adopt. The scope of flexibility is well and truly fascinating – these days you can play online UK slots using a theme from pretty much anything! 
Honestly, there are some barmy games out there today, just consider the outrageous The Codfather game by NetEnt… Regardless, the prominence of dedicated slot themes in the 21st century is an essential cornerstone of the whole industry, without this fact it would look completely different. But what are some slot themes that players love? Read ahead to find out! 
Classic style themed slots 
The funny thing about classic style themed slots is that in the very early days of the online slots industry these games were by far the most common, however this was more because of technological constraints rather than anything else. As soon as developers had the know-how to create more colourful and vibrant themes for their online slots classic style games slowly fell into obscurity. 
But here's the thing: after almost two decades of colourful and themed slots there are a growing number of slot gamblers who just…