5 copy trends: The cringe, the funny and the awesome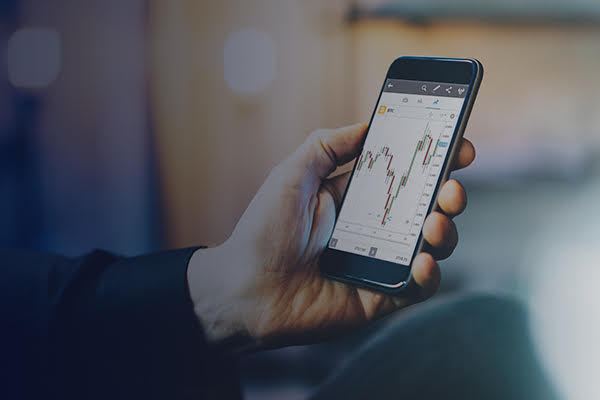 Copying other people's mistakes can lead to ground-breaking innovations and even aid the human ability to adapt research shows. Even animals and birds acquire some of their vital life skills and knowledge through low-cost copying. That's because the individuals we tend to copy are typically top performers in their field, so we automatically skip the time-consuming trial and error stage.
Copying is such a huge part of today's society that we had to draw a list of the top 5 hottest copy trends that shaped 2018 and we expect to see in 2019.
1: China has created perfect copies of Europe's prettiest capitals
China's love for Europe has given rise to a bizarre copy trend known as "duplicature", which aims to create flawless copies of foreign cities with impressive architectural heritage. Thanks to this, the Chinese have their own Paris, Venice, Barcelona and other European gems. In fact, the Chinese Paris has recently celebrated its 10th anniversary. While, at first, these "fake cities" have struggled to attract residents, they're full of the hustle and bustle of the city life today.
2. Food-inspired baby names
Choosing a name for a new baby is tough, so it's not surprising that in 2018 parents have turned to favourite foods as the main source of namespiration. Topping this year's most popular name options for girls are Saffron, Clementine, Honey, Brie, Cherry, and Ginger – closely followed by gems like Plum, Coco and Peaches. When it comes to boy names, new parents seem to be out of the orchards and roaming the veggie patches, as Basil, Kale, Angus, Chip, Caesar, and Herb have come out on top.
3. Royal ladies top the list of fashion influencers
Fashion analysts are telling us to forget the Kardashians and the Hadids and to start copying the Windsor ladies. A new research report shows that over the past decade, quite a few royal influencers have left their mark on the fashion industry, including Queen Elizabeth II, Diana Princess of Wales, and the newest royal, Ms. Meghan Markle. The Royals have propelled such trends as riding boots, double-breasted tartan coats and "power shoulders". Copy like a fashion designer, feel like a royal.
4. New technologies copy the science of Mother Nature
The science of copying the inventions of Mother Nature is called bionics. In many cases, the big technological breakthroughs we're hoping for already exist in nature – we just need to find a way how to replicate them. Scientists are hard at work studying some of nature's most amazing inventions and funneling that knowledge into product development. We have recently seen ideas for bulletproof vests made of spider web, a super-adhesive tape that mimics a gecko's foot and swimsuits modeled on the skin of sharks. If nature is nailing it, why bother reinventing it?
5: Copy trading is a thing
Smart money management is one of the hottest skills right now. For those who want to get into investing but simply do not have the time to study the markets, eToro provides an option to copy the top-performing investors. You can go as far as automatically replicating the same trades as the people you follow, ensuring your money is hard at work while you are doing absolutely nothing.
Simply choose the traders you want to copy, decide on the amount you wish to invest, and copy everything they do, and in real-time, with one click of a button.
Your capital is at risk.
eToro is a multi-asset platform which offers both investing in stocks and cryptocurrencies, as well as trading CFD assets. Please note that CFDs are complex instruments and come with a high risk of losing money rapidly due to leverage. 65% of retail investor accounts lose money when trading CFDs with this provider. You should consider whether you understand how CFDs work and whether you can afford to take the high risk of losing your money.
GoodDollar presents Decentralised Cryptocurrency at OECD Blockchain Policy Forum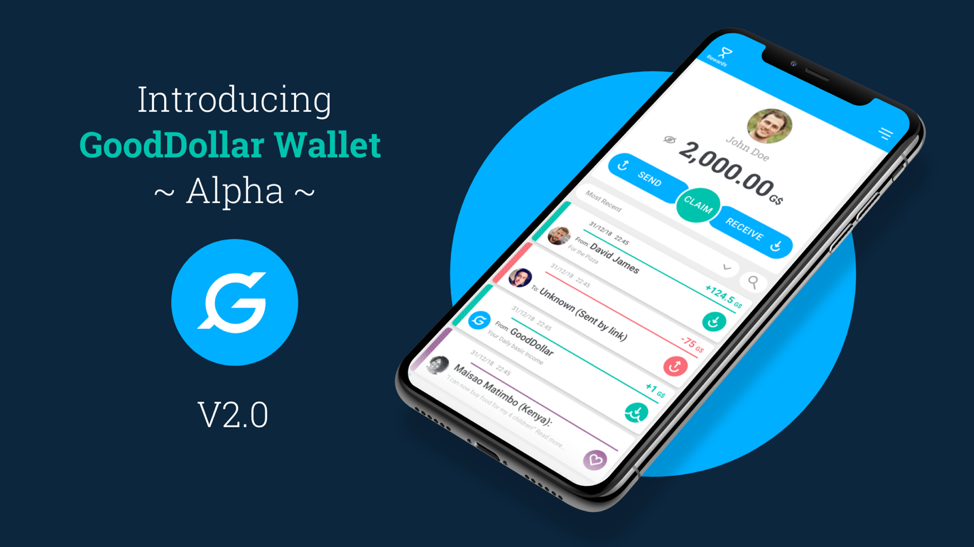 Yoni Assia, Chief Executive of multi-asset trading platform eToro, took the stage at the second Global Blockchain Policy Forum, recently hosted by the Organisation for Economic Co-operation and Development (OECD), to present the not-for-profit GoodDollar project.
The blockchain ecosystem is moving fast with pressure on governments and institutions to keep abreast of the latest innovations. At the prestigious event, held in Paris, the OECD gathered industry leaders together for the second year in a row to discuss the hype around cryptocurrencies and the possibilities that the technology brings to make social impact and lasting change.
Mr Assia told delegates that GoodDollar is launching a decentralised cryptocurrency – also called GoodDollar, or G$ – powered by blockchain, in a bid to reduce global wealth inequality and "fix one of the biggest problems in the world".
"Today, 94 per cent of the wealth in the world is actually held by the top 20 per cent," he said. "An even more mind-blowing number is that the richest 26 people in the world have more wealth than the lower 3.8 billion."
"A lot of very smart and very wealthy people understand that this is a big issue and they understand the responsibility of the elite, or top percentiles, to make sure that we fix this problem before it becomes too significant."
Mr Assia explained that because of the development of cryptocurrencies and blockchain…
eToro's new open-source programming language is first step in bringing $500 trillion OTC derivatives market onto the Blockchain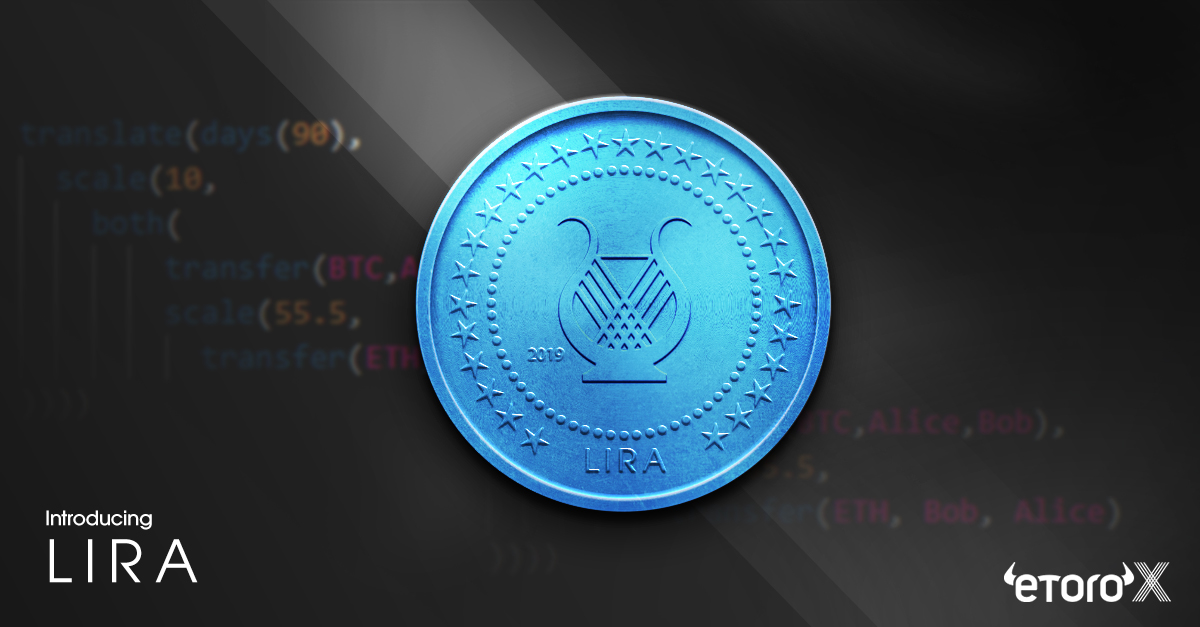 -Lira is first project born out of eToro's acquisition of smart contract company, Firmo, earlier this year –
eToro, the global multi-asset investment company, has today released the details of Lira, a new open-source programming language for financial contracts. Lira is the first step in bringing the $500 trillion OTC derivatives market onto the Blockchain by introducing a new formal contract language.(i)
Lira is a domain-specific language that can be used to write OTC financial contracts for assets currently on the Ethereum blockchain. It is both secure and easy to programme whilst guaranteeing self-executing global settlement and automated trade reporting and monitoring. It's easy tracking and compression will enable better collateral requirement efficiencies. Furthermore, it is the first decentralised finance (DeFi) project that will look to expand the code across different blockchains now that it is open-sourced.
Yoni Assia, CEO and Co-Founder of eToro, commented: "Bringing the OTC derivatives market onto the blockchain will bring more transparency and capital efficiencies to the industry. Activities in the post-trade cycle, such as settlement and the clearing of derivatives, are both expensive and a source of systemic risk. We believe that blockchain technology can provide a secure execution environment in which settlement is guaranteed by design. That is why today we are introducing a new formal contract language – Lira. This has the potential to open up and transform the derivatives market."
At…
eToroX launches new professional API trading program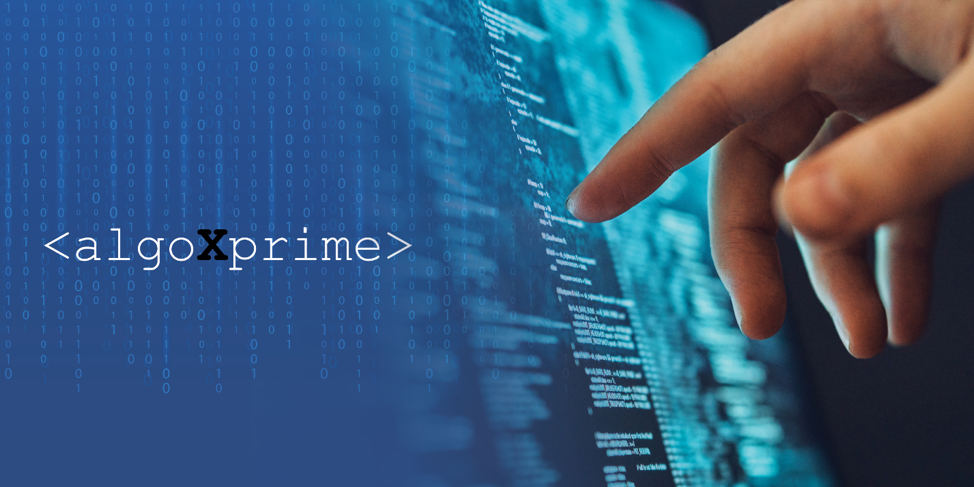 AlgoX Prime API introduced by blockchain subsidiary of eToro  
11 September 2019: eToroX, the blockchain subsidiary of global investment platform eToro, today announced the launch of its institutional-grade API trading programme, AlgoX Prime.
AlgoX Prime is the top-tier API program of eToroX Exchange, the eToro Group's regulated and secure cryptoasset exchange. Employing the deep liquidity of eToro, tight spreads, and bespoke capabilities for cryptoasset trading, AlgoX Prime is carefully tailored to suit the needs and requirements of institutional-grade algorithmic traders from both the traditional and crypto spheres.
The program offers highly competitive fees, a free enterprise-grade market data package, and a high-quality, low-latency colocation service that incorporates professional-level connectivity, enabling direct access to eToroX's dedicated, high-security data centre. The continuous and ongoing rollout will include an ever-expanding list of cryptoassets, increased volume from eToro, and much more.
From the Consensus invest:Asia event in Singapore, Doron Rosenblum, eToroX Managing Director, said "AlgoX Prime, our new API trading program, offers sophisticated trading capabilities to institutional and corporate traders. We believe that it will open the door for institutional traditional financial algo trading companies to trade cryptoassets, and by doing so, greatly increase market liquidity." 
"The AlgoX Prime trading program aligns with eToro's strategy of bridging the gap between blockchain and the traditional financial markets," saidYoni Assia, CEO of eToro. "The ability to trade on eToroX using APIs will help…