5 copy trends: The cringe, the funny and the awesome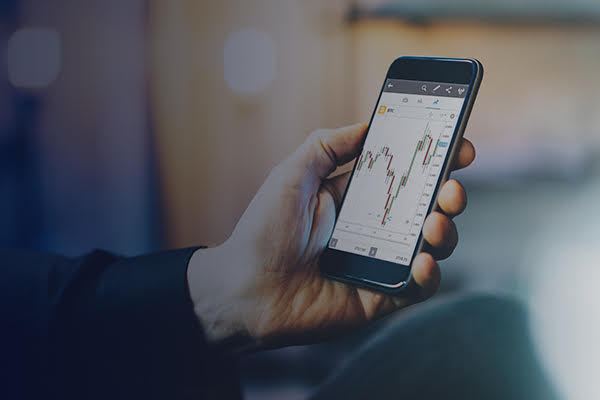 Copying other people's mistakes can lead to ground-breaking innovations and even aid the human ability to adapt research shows. Even animals and birds acquire some of their vital life skills and knowledge through low-cost copying. That's because the individuals we tend to copy are typically top performers in their field, so we automatically skip the time-consuming trial and error stage.
Copying is such a huge part of today's society that we had to draw a list of the top 5 hottest copy trends that shaped 2018 and we expect to see in 2019.
1: China has created perfect copies of Europe's prettiest capitals
China's love for Europe has given rise to a bizarre copy trend known as "duplicature", which aims to create flawless copies of foreign cities with impressive architectural heritage. Thanks to this, the Chinese have their own Paris, Venice, Barcelona and other European gems. In fact, the Chinese Paris has recently celebrated its 10th anniversary. While, at first, these "fake cities" have struggled to attract residents, they're full of the hustle and bustle of the city life today.
2. Food-inspired baby names
Choosing a name for a new baby is tough, so it's not surprising that in 2018 parents have turned to favourite foods as the main source of namespiration. Topping this year's most popular name options for girls are Saffron, Clementine, Honey, Brie, Cherry, and Ginger – closely followed by gems like Plum, Coco and Peaches. When it comes to boy names, new parents seem to be out of the orchards and roaming the veggie patches, as Basil, Kale, Angus, Chip, Caesar, and Herb have come out on top.
3. Royal ladies top the list of fashion influencers
Fashion analysts are telling us to forget the Kardashians and the Hadids and to start copying the Windsor ladies. A new research report shows that over the past decade, quite a few royal influencers have left their mark on the fashion industry, including Queen Elizabeth II, Diana Princess of Wales, and the newest royal, Ms. Meghan Markle. The Royals have propelled such trends as riding boots, double-breasted tartan coats and "power shoulders". Copy like a fashion designer, feel like a royal.
4. New technologies copy the science of Mother Nature
The science of copying the inventions of Mother Nature is called bionics. In many cases, the big technological breakthroughs we're hoping for already exist in nature – we just need to find a way how to replicate them. Scientists are hard at work studying some of nature's most amazing inventions and funneling that knowledge into product development. We have recently seen ideas for bulletproof vests made of spider web, a super-adhesive tape that mimics a gecko's foot and swimsuits modeled on the skin of sharks. If nature is nailing it, why bother reinventing it?
5: Copy trading is a thing
Smart money management is one of the hottest skills right now. For those who want to get into investing but simply do not have the time to study the markets, eToro provides an option to copy the top-performing investors. You can go as far as automatically replicating the same trades as the people you follow, ensuring your money is hard at work while you are doing absolutely nothing.
Simply choose the traders you want to copy, decide on the amount you wish to invest, and copy everything they do, and in real-time, with one click of a button.
Your capital is at risk.
eToro is a multi-asset platform which offers both investing in stocks and cryptocurrencies, as well as trading CFD assets. Please note that CFDs are complex instruments and come with a high risk of losing money rapidly due to leverage. 65% of retail investor accounts lose money when trading CFDs with this provider. You should consider whether you understand how CFDs work and whether you can afford to take the high risk of losing your money.
Case for Universal Basic Income Gains Strength As Recession Fears Deepen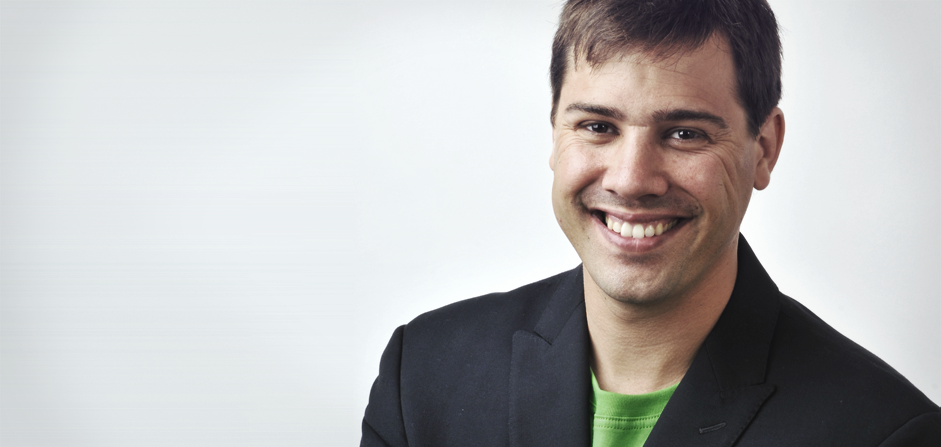 Britain's protracted and problematic Brexit from the European Union, coupled with China's falling exports and America's record trade deficit, has deepened fears of a recession at the start of 2019.
Those looking beyond the doom and gloom believe the case for universal basic income (UBI) is getting stronger by the day – and now technological advancements are making it a viable option, moving it from theory to reality.
UBI is a revolutionary economic concept whereby every individual is granted a fixed, minimum wage to cover basic needs. With the threat of a global financial crisis, projects that explore distribution mechanisms to assist the poorest in society are gaining interest and support.
For instance, GoodDollar, a research hub that is experimenting how decentralized cryptocurrencies and blockchain technology may enable models based on UBI with the central aim of reducing global wealth inequality, is generating interest from all over the world. 
In mid-January, French crypto-finance website VideoBourse spoke at length with Yoni Assia, eToro Co-Founder, and Chief Executive, who launched GoodDollar at Web Summit in Lisbon in November 2018.
"GoodDollar is a non-profit project eToro is supporting," said Mr. Assia in the VideoBourse interview, acknowledging that his multi-asset investment platform has committed an initial…
From successful entrepreneur to successful CopyPortfolio investor: Meet Chris Hyland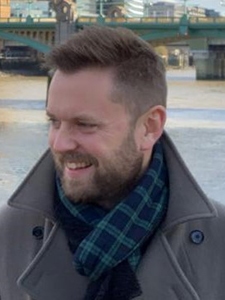 Chris (@ChrisHyland) from the UK is a successful entrepreneur who founded one marketing agency that went global and is now the head of another company he founded, The Happiness Index.  He is an active investor on eToro and a fan of the platform's CopyPortfolio investment strategies. We asked him to answer a few questions about himself and his trading habits:
65% of retail investor accounts lose money when trading CFDs with this provider. You should consider whether you can afford to take the high risk of losing your money.
Past performance is not an indication of future results. This is not investment advice.
Tell us a little bit about yourself?
I grew up in the UK in Sussex. I am an entrepreneur – at the age of 26, I started a digital marketing agency called 4Ps Marketing with a friend/ business partner. The agency eventually went global and was sold to a larger company, NetBooster.
How did you end up building The Happiness Index?
Through experience at 4Ps Marketing, and having to deal with a lot of people, you kind of learn how important it is for people to be happy and motivated in their jobs. This is what our new business, The Happiness Index, focuses on. The mission is to change the world and redefine work/life…
Crisis Breeds Opportunity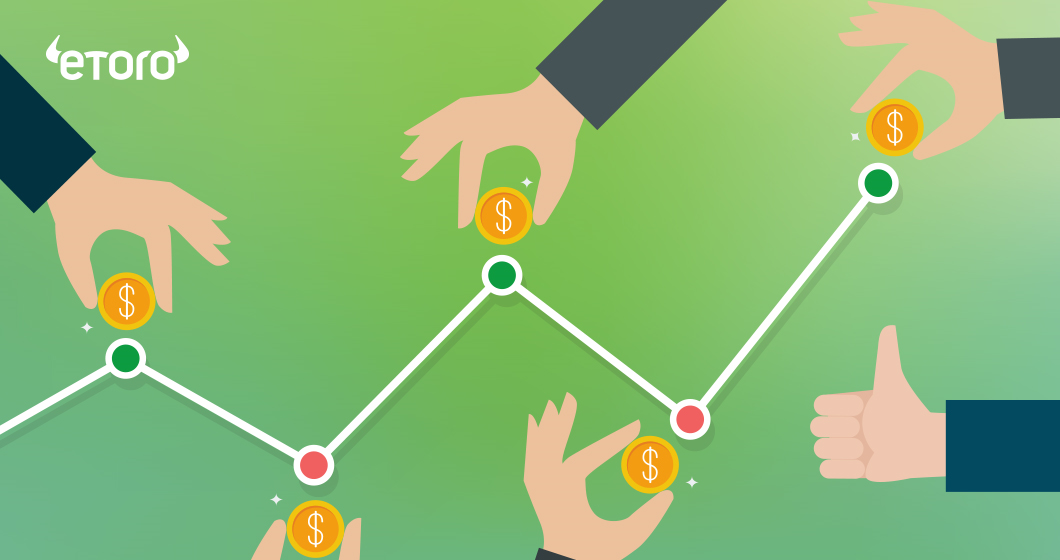 It's been a heckuva year for the markets in 2018. A year of uncertainty. A year of volatility. From cryptocurrencies to precious metals and crude oil, and at the very end of the year even stocks, it was a year of massive declines. A year of anti-globalization. A year of monetary tightening. 2018 saw massive shifts in prices across a range of asset classes catching many investors off guard.
But…
With crisis comes opportunity.
From 2009 to 2017 traders grew accustomed to steadily rising markets and modest but continuous gains. However, it's important to remember that the economy moves in boom and bust cycles that usually last about four to six years and it seems that the last bull run was a double whammy.
As we move into 2019, many assets are officially in a bear market, which is something that most young investors have never experienced before. So, it's going to take a lot more creativity to build a solid portfolio.
My name is Mati Greenspan and I'm the Senior Market Analyst at eToro. Though I may not have all the answers, I'll be very glad to fill you in on exactly why the markets are acting the way they are at the moment and what to look out for in the year ahead.
On Tuesday, January 8th, we'll be…