5 copy trends: The cringe, the funny and the awesome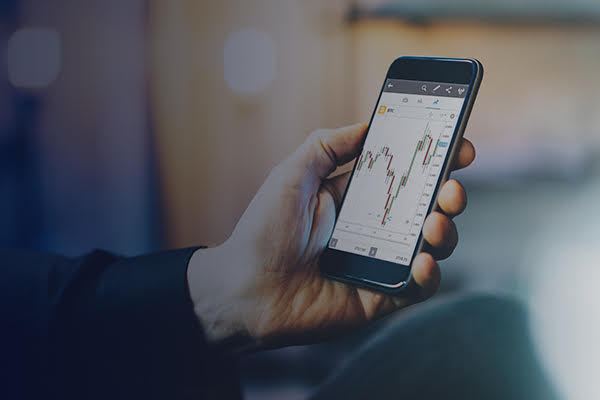 Copying other people's mistakes can lead to ground-breaking innovations and even aid the human ability to adapt research shows. Even animals and birds acquire some of their vital life skills and knowledge through low-cost copying. That's because the individuals we tend to copy are typically top performers in their field, so we automatically skip the time-consuming trial and error stage.
Copying is such a huge part of today's society that we had to draw a list of the top 5 hottest copy trends that shaped 2018 and we expect to see in 2019.
1: China has created perfect copies of Europe's prettiest capitals
China's love for Europe has given rise to a bizarre copy trend known as "duplicature", which aims to create flawless copies of foreign cities with impressive architectural heritage. Thanks to this, the Chinese have their own Paris, Venice, Barcelona and other European gems. In fact, the Chinese Paris has recently celebrated its 10th anniversary. While, at first, these "fake cities" have struggled to attract residents, they're full of the hustle and bustle of the city life today.
2. Food-inspired baby names
Choosing a name for a new baby is tough, so it's not surprising that in 2018 parents have turned to favourite foods as the main source of namespiration. Topping this year's most popular name options for girls are Saffron, Clementine, Honey, Brie, Cherry, and Ginger – closely followed by gems like Plum, Coco and Peaches. When it comes to boy names, new parents seem to be out of the orchards and roaming the veggie patches, as Basil, Kale, Angus, Chip, Caesar, and Herb have come out on top.
3. Royal ladies top the list of fashion influencers
Fashion analysts are telling us to forget the Kardashians and the Hadids and to start copying the Windsor ladies. A new research report shows that over the past decade, quite a few royal influencers have left their mark on the fashion industry, including Queen Elizabeth II, Diana Princess of Wales, and the newest royal, Ms. Meghan Markle. The Royals have propelled such trends as riding boots, double-breasted tartan coats and "power shoulders". Copy like a fashion designer, feel like a royal.
4. New technologies copy the science of Mother Nature
The science of copying the inventions of Mother Nature is called bionics. In many cases, the big technological breakthroughs we're hoping for already exist in nature – we just need to find a way how to replicate them. Scientists are hard at work studying some of nature's most amazing inventions and funneling that knowledge into product development. We have recently seen ideas for bulletproof vests made of spider web, a super-adhesive tape that mimics a gecko's foot and swimsuits modeled on the skin of sharks. If nature is nailing it, why bother reinventing it?
5: Copy trading is a thing
Smart money management is one of the hottest skills right now. For those who want to get into investing but simply do not have the time to study the markets, eToro provides an option to copy the top-performing investors. You can go as far as automatically replicating the same trades as the people you follow, ensuring your money is hard at work while you are doing absolutely nothing.
Simply choose the traders you want to copy, decide on the amount you wish to invest, and copy everything they do, and in real-time, with one click of a button.
Your capital is at risk.
eToro is a multi-asset platform which offers both investing in stocks and cryptocurrencies, as well as trading CFD assets. Please note that CFDs are complex instruments and come with a high risk of losing money rapidly due to leverage. 65% of retail investor accounts lose money when trading CFDs with this provider. You should consider whether you understand how CFDs work and whether you can afford to take the high risk of losing your money.
Blockchain project that incentivises people to test for diabetes by handing them cryptocurrency wins first GoodDollar hackathon attended by Israeli ambassador in Rwanda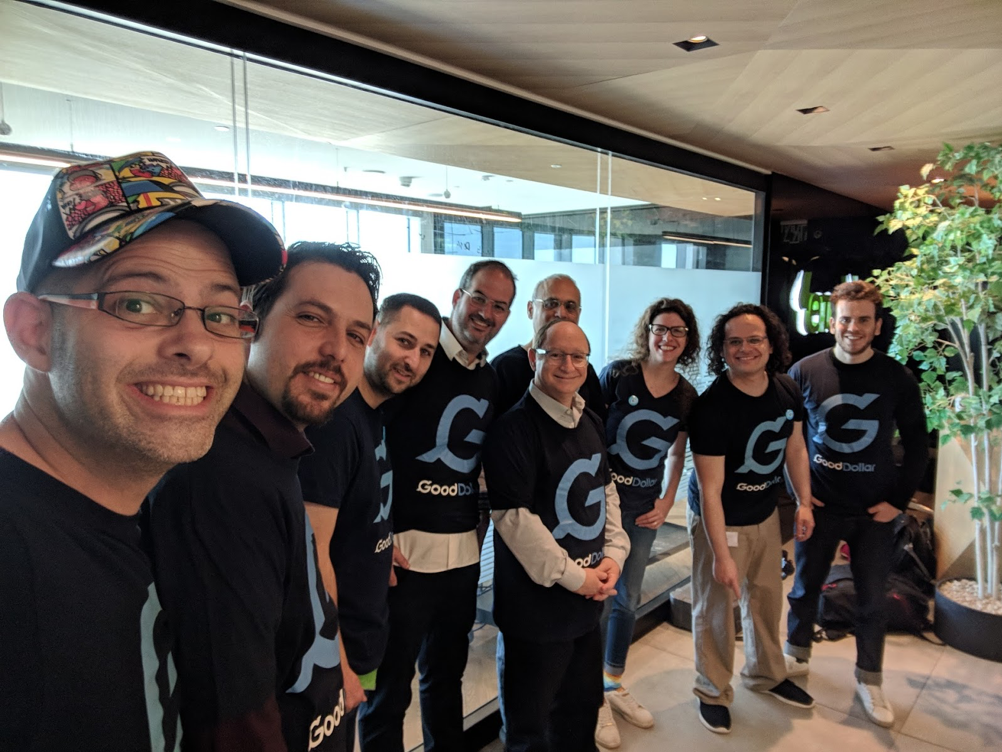 The hackathon for reducing global wealth inequality using decentralised technology was won by a prototype for a system that encourages citizens to be checked for diabetes in return for GoodDollar tokens
GoodDollar, a not-for-profit research hub that explores how decentralised cryptocurrencies and blockchain technology may enable models based on universal basic income (UBI) with the central aim of reducing global wealth inequality, held the inaugural Hackinequality event in Tel Aviv on March 14 and 15.
The judging panel, after much debate, agreed that the three-person t2d team – made up of Jesse Medina, Lior Yaffe, and Yaron Shmaria – had done enough to see off competition from the other eight social impact projects.
The team won the US$2,500 first prize, though the money was of secondary importance, with their contribution for social impact by far the more valuable.
Nine teams had 16 hours to work on their projects at the eToro offices in Bnei Brak, and their dedication was commendable. Most of the talented 35 participants – including programmers, analysts, designers, user experience experts, blockchain enthusiasts – burnt the midnight…
eToro Officially Launches Crypto Trading Platform & Wallet in the U.S.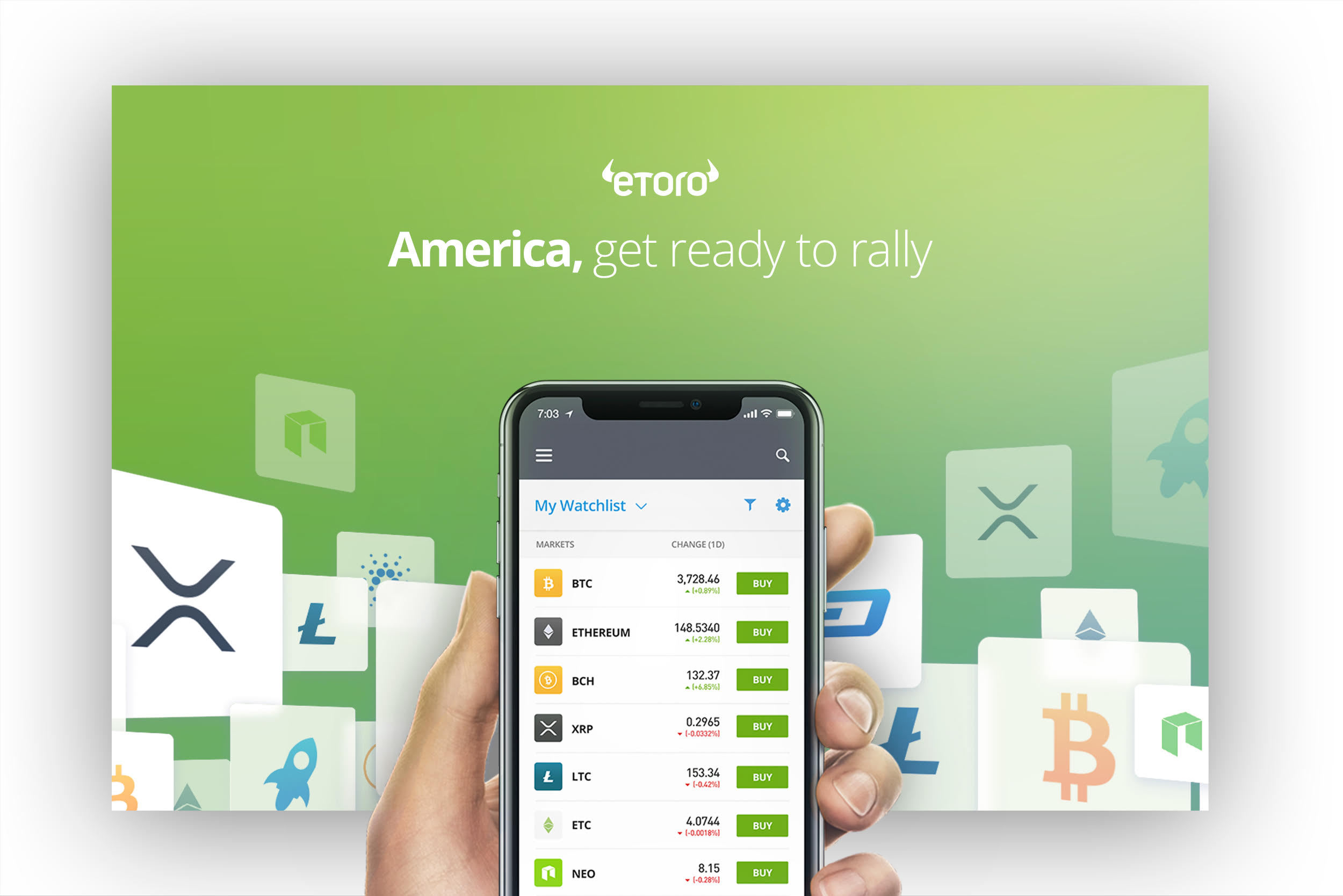 Global platform allows U.S. customers from 32 states and U.S. territories to trade 13 cryptoassets with multi-asset trading to arrive in Q1 2020
New York, NY — March 7, 2019— eToro, a global multi-asset trading platform with over 10 million registered users, announced the launch of its platform and cryptoasset wallet in the United States. With the launch, U.S. customers with diverse levels of expertise can leverage eToro to collaborate with one another to find the best cryptoasset trading strategies in an environment rich with unconventional educational tools.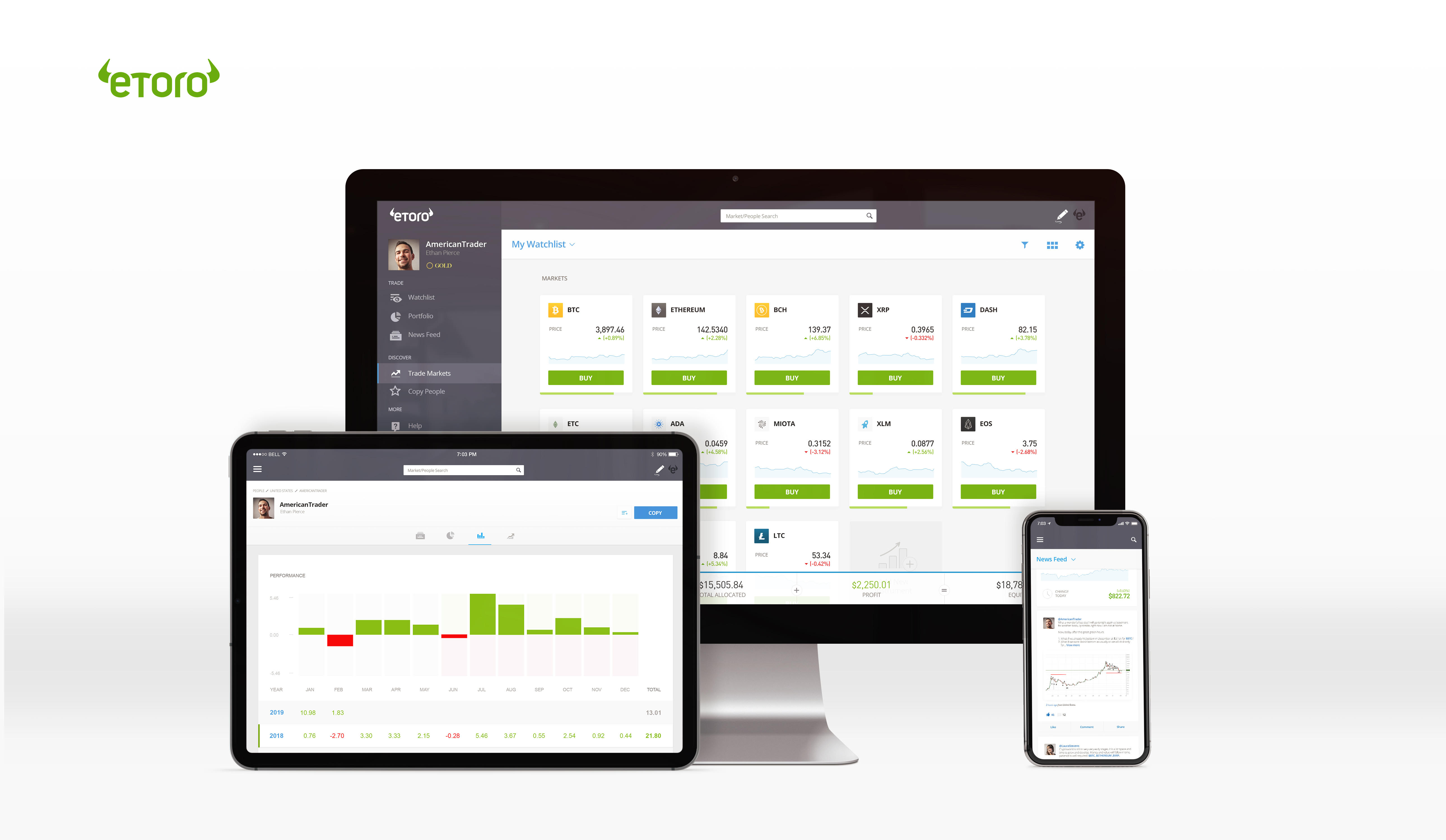 At eToro, you can share your real track record, portfolio, and trades with the community, allowing users to engage with each other on trading ideas that are executed using real dollars. For those new to crypto trading, the community and educational resources introduce users to this new asset class and the risk profiles involved in it.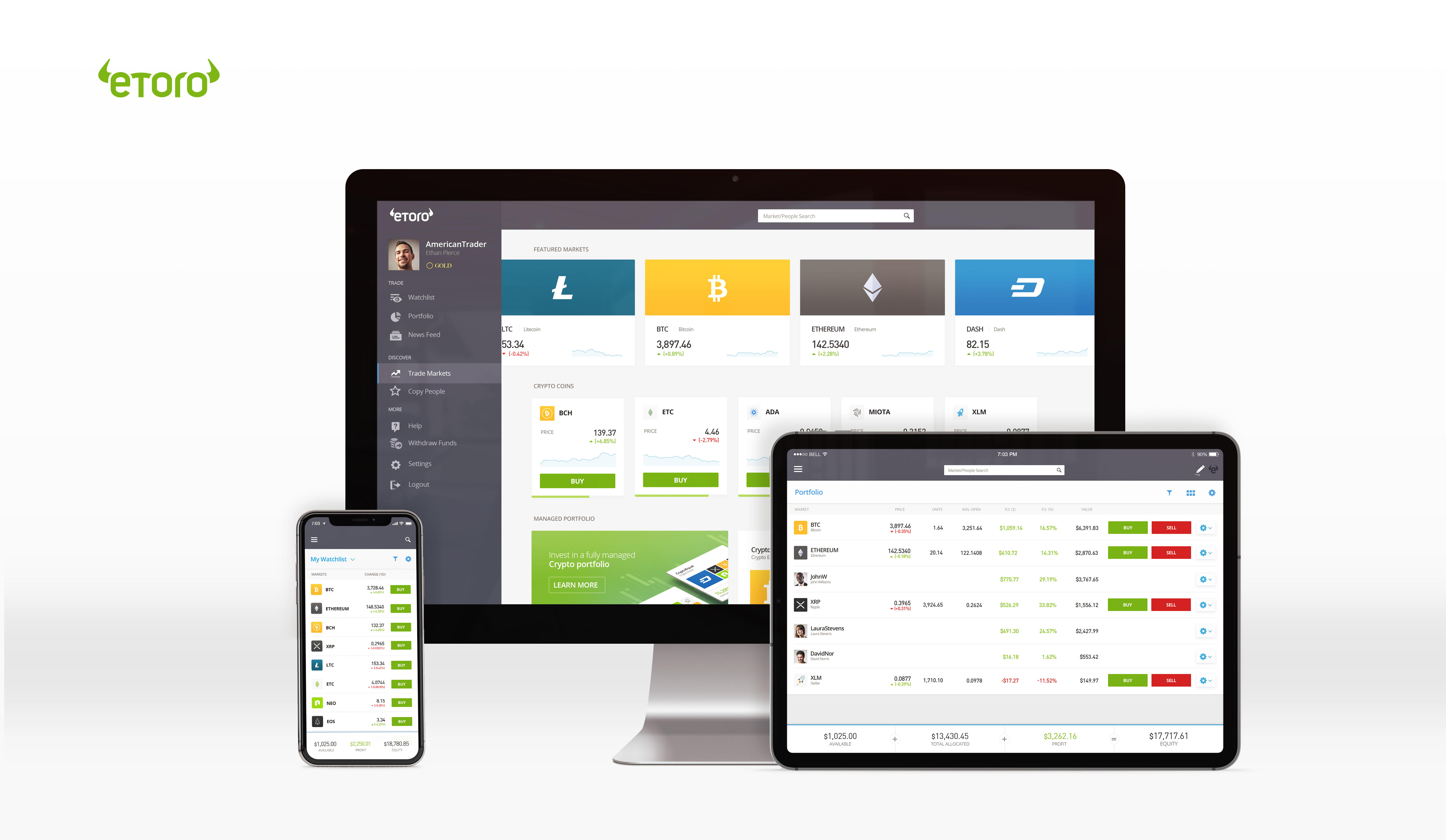 Yoni Assia, Co-founder & CEO of eToro, said: "For the first time, Americans can collaborate with other crypto traders when making buying and selling decisions. Users can adjust their trading strategies by watching and…
Why be average when you can be extraordinary?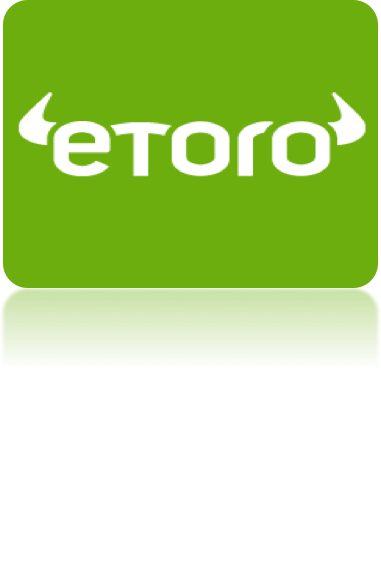 In 2018, world stock markets went up. Then they went down, then up, then down and down again.
By the end of the year, the three major indexes tracking world stock markets were all flashing red. This means if an investor had decided to just purchase products that followed these indexes, they would have lost money.
The MSCI World Index, which – tracking the stocks in 23 of the most developed economies – is the financial sector's "go-to" for taking the economic temperature, slumped 8.71%. Investing £100 in line with that index would have seen you finish the year with £91.30.
Not great if you are building for a financially secure future.
It is debatable as to whether these indexes should be used as a path for investors as the theory behind them is to demonstrate the overall movement of share prices. They track each company's stock and do not either highlight more of the winners or dump those that are really struggling.
But there is another way to invest without blindly following these general ups and downs.
Our Popular Investors don't just track the market. They make investment decisions based on financial and economic information and use their experience to gauge how external factors might impact a company's stock price.
They get to know companies and if they like it or think it stands to do well after…