5 copy trends: The cringe, the funny and the awesome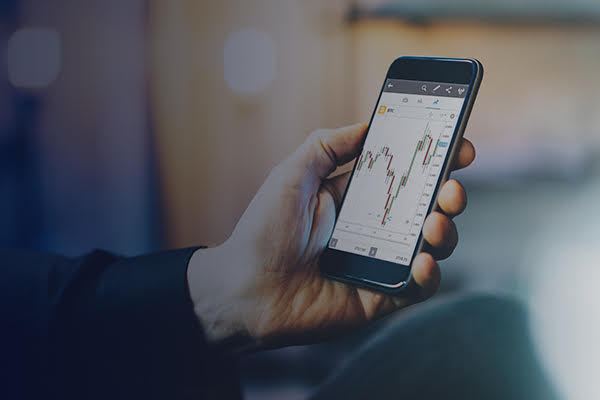 Copying other people's mistakes can lead to ground-breaking innovations and even aid the human ability to adapt research shows. Even animals and birds acquire some of their vital life skills and knowledge through low-cost copying. That's because the individuals we tend to copy are typically top performers in their field, so we automatically skip the time-consuming trial and error stage.
Copying is such a huge part of today's society that we had to draw a list of the top 5 hottest copy trends that shaped 2018 and we expect to see in 2019.
1: China has created perfect copies of Europe's prettiest capitals
China's love for Europe has given rise to a bizarre copy trend known as "duplicature", which aims to create flawless copies of foreign cities with impressive architectural heritage. Thanks to this, the Chinese have their own Paris, Venice, Barcelona and other European gems. In fact, the Chinese Paris has recently celebrated its 10th anniversary. While, at first, these "fake cities" have struggled to attract residents, they're full of the hustle and bustle of the city life today.
2. Food-inspired baby names
Choosing a name for a new baby is tough, so it's not surprising that in 2018 parents have turned to favourite foods as the main source of namespiration. Topping this year's most popular name options for girls are Saffron, Clementine, Honey, Brie, Cherry, and Ginger – closely followed by gems like Plum, Coco and Peaches. When it comes to boy names, new parents seem to be out of the orchards and roaming the veggie patches, as Basil, Kale, Angus, Chip, Caesar, and Herb have come out on top.
3. Royal ladies top the list of fashion influencers
Fashion analysts are telling us to forget the Kardashians and the Hadids and to start copying the Windsor ladies. A new research report shows that over the past decade, quite a few royal influencers have left their mark on the fashion industry, including Queen Elizabeth II, Diana Princess of Wales, and the newest royal, Ms. Meghan Markle. The Royals have propelled such trends as riding boots, double-breasted tartan coats and "power shoulders". Copy like a fashion designer, feel like a royal.
4. New technologies copy the science of Mother Nature
The science of copying the inventions of Mother Nature is called bionics. In many cases, the big technological breakthroughs we're hoping for already exist in nature – we just need to find a way how to replicate them. Scientists are hard at work studying some of nature's most amazing inventions and funneling that knowledge into product development. We have recently seen ideas for bulletproof vests made of spider web, a super-adhesive tape that mimics a gecko's foot and swimsuits modeled on the skin of sharks. If nature is nailing it, why bother reinventing it?
5: Copy trading is a thing
Smart money management is one of the hottest skills right now. For those who want to get into investing but simply do not have the time to study the markets, eToro provides an option to copy the top-performing investors. You can go as far as automatically replicating the same trades as the people you follow, ensuring your money is hard at work while you are doing absolutely nothing.
Simply choose the traders you want to copy, decide on the amount you wish to invest, and copy everything they do, and in real-time, with one click of a button.
Your capital is at risk.
eToro is a multi-asset platform which offers both investing in stocks and cryptocurrencies, as well as trading CFD assets. Please note that CFDs are complex instruments and come with a high risk of losing money rapidly due to leverage. 65% of retail investor accounts lose money when trading CFDs with this provider. You should consider whether you understand how CFDs work and whether you can afford to take the high risk of losing your money.
EOS now available on eToroX exchange

eToroX announces new cryptoasset and blockchain protocol, and multiple fiat pairs
3 December 2019: eToroX, the blockchain subsidiary of global investment platform eToro, today announced that the EOS cryptoasset is now available on the eToroX exchange. 
From today, EOS will be both a base and counter currency for trading pairs on eToroX, and can be traded against other cryptoassets, including multiple fiat stablecoins. The pairs comprise Bitcoin (BTC-EOS), Ethereum (ETH-EOS), Stellar (EOS-XLM), USD (EOS-USDEX), GBP (EOS-GBPX), and Japanese Yen (EOS-JPYX). 
With the launch of EOS on the eToroX Exchange, eToroX is now one of the few crypto and blockchain exchanges to have all five top cryptoassets — Bitcoin, Ethereum, Stellar, XRP and of course EOS — paired against multiple fiat stablecoins (including CADX, CHFX, and many more). 
Doron Rosenblum, eToroX Managing Director, spoke about eToroX's vision of opening up access to the tokenized world. "We believe that we can leverage blockchain technology to open up financial markets. The flexibility, scalability, and secure processing capabilities of the EOSIO protocol significantly help the push towards mass adoption, which is an integral part of our ethos." 
He continued, "We are extremely excited to add an EOSIO-based cryptoasset to our secure and regulated exchange. The launch of yet another blockchain protocol shows how…
Trusted third parties should issue stablecoins, not Facebook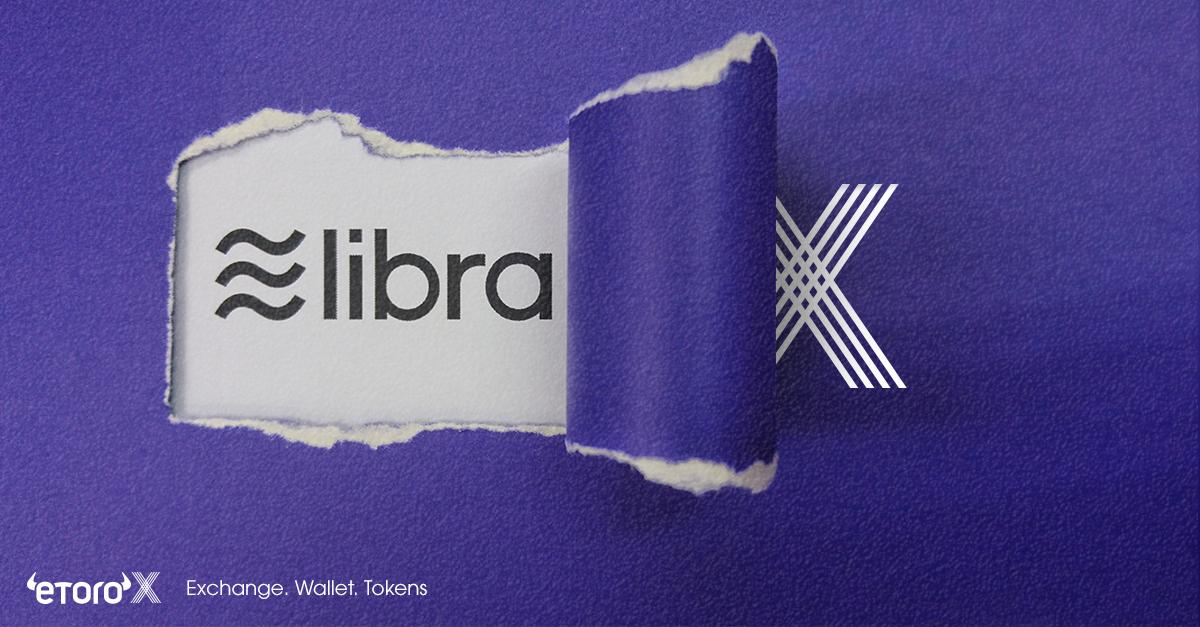 eToro believes partnering with authorised partners is the key to success for Libra
If Facebook's Libra project is to succeed it should use stablecoins issued by regulated third parties rather than create its own cryptoassets; that's the conclusion of a new position paper published by eToro.
Libra has come under fire from politicians and regulators in the US, UK and Europe, who are worried by parent company Facebook's scale and power, as well as its previous track record with customer data. However, eToroX Labs, the blockchain research arm of eToro, says that Libra's aim of creating a peer-to-peer payment network that could be used by millions of unbanked consumers around the world is too great to ignore. 
Rather than create its own digital currency, dubbed 'ZuckBucks' by US politicians, eToro believes the issuance of stablecoins backed by fiat currencies should be delegated to regulated third party partners. This would remove Facebook from the responsibility of controlling a currency, so it could focus on Calibra becoming the first wallet to provide infrastructure for a payment system that could be accessed by over 2.7 billion users globally via WhatsApp and other Facebook platforms and benefit a huge unbanked population. 
Yoni Assia, CEO and Co-founder of eToro and co-author of the position paper, explains: "The Libra project is…
Not-For-Profit GoodDollar Secures Funding For 2020 As UBI Project Celebrates First Birthday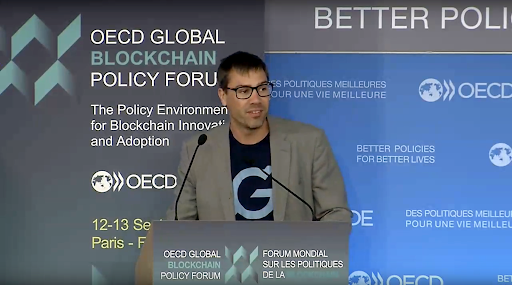 GoodDollar, the non-profit organisation aiming to reduce global wealth inequality through blockchain technology and universal basic income (UBI) principles, celebrates its first birthday this November.
The concept is that all members on the platform claim cryptocurrency – GoodDollars (G$) – every day, helping to build greater financial stability and empower the poor, lifting them out of poverty. Once launched, GoodDollar hopes to create new trade, new marketplaces, new entrepreneurs, new jobs, new economic growth, and new business for everyone.
Yoni Assia, Chief Executive of multi-asset investment platform eToro, officially launched GoodDollar at Web Summit 2018. This year, Mr Assia pressed the case for a decentralised payment and donation network that distributes its value to all users equally through built-in UBI. Read more here
Boosted by the initial $1 million funding from eToro, the GoodDollar team is on course to launch a beta version of its wallet application in early 2020, following successful testing on its alpha prototype earlier in the year.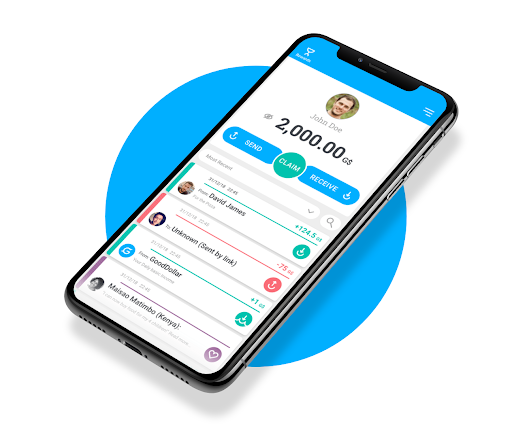 The alpha version of the app was…