Airdrops: Why startups give out tokens for free and how to receive them?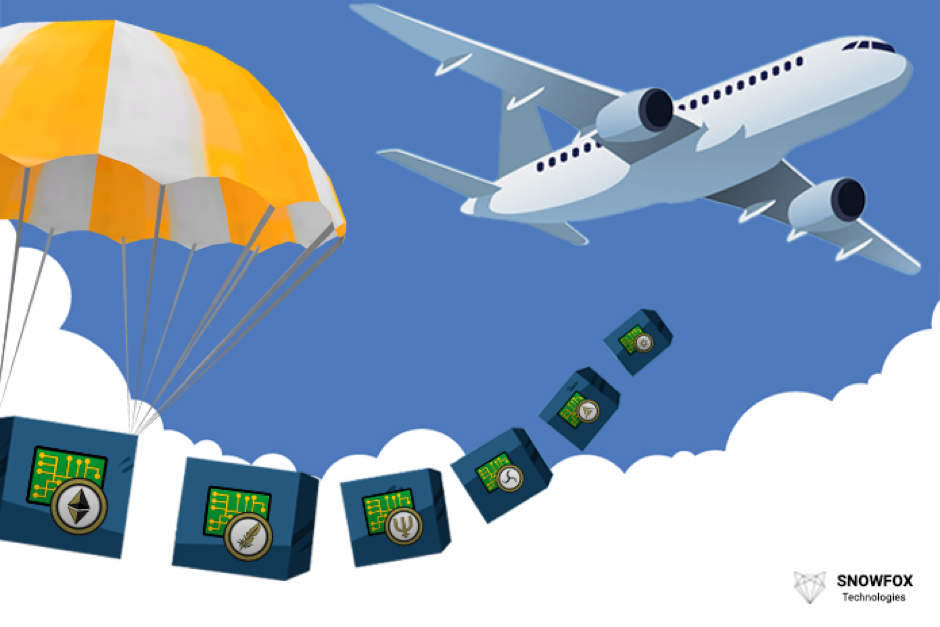 What is an Airdrop?
According to an ambassador of SnowFox Technologies, blockchain enthusiast and international entrepreneur Mike Raitsyn, crypto Airdrop can be defined in the following way:
"crypto airdrop is the way of distributing project tokens (or any other token) among a predefined group of participants. The distribution of tokens during airdrop can be carried out randomly within the blockchain network or on a predetermined basis".
It is the distribution of free coins. Literally free coins. While it may sound too good to be true, there is a logical explanation why this is done. It is organized by projects mainly to reward users for their loyalty, to create awareness about their token, to create an initial base of token holders, to aid decentralization and even to generate a database of holders which can be utilized for marketing further in the lifecycle of the token.
There are two ways in which tokens are airdropped. One is where they are dropped as a surprise – without the recipient having to do anything – and second is pre-announced where the recipient might be required to complete certain tasks or sign up for the airdrop.
Airdrops usually create a bigger buzz in the community and spread awareness faster than just ICOs because of the inherent advantages, primary among them being no risk but unlimited upside to the recipient.
As projects these days go for a fully funded private sale for convenience as well as regulatory reasons, many projects also choose to avoid the public sale or ICO altogether. Regardless, an airdrop can be used instead of a public ICO or to raise awareness as a complementary exercise.
How does it work?
Airdrops are conducted in various ways. Some of the key differences are:
User action
Airdrops that come as a surprise may be a result of a recipient just holding tokens from a certain blockchain in their wallets or even on an exchange. These tokens might be created as a result of a hard fork, as in the case of Bitcoin Cash and several other forks that were created last year. In such cases, a snapshot is taken at a particular date / time of all the wallets holding Bitcoin and then those wallets were credited with Bitcoin Cash. There is no action from the user's side. Even exchanges support such airdrops and all a user has to do is hold. Another popular token, EOS has had over 10 airdrops.
Second type, where an airdrop is announced and the user has to take action. This is called a bounty. This could involve signing up on their website, submitting KYC documents, joining their telegram group or following them on Twitter. One such coin, Polymath airdropped 250 tokens for users who signed up on their site and completed KYC requirements. At its peak, these token were valued at $400.
Frequency
Sometimes there is no hard fork but holders of a particular chain still get new tokens credited just for holding a particular token. For example, OmiseGo airdropped their tokens to Ethereum holders. Some coins do this as a one-time activity and some coins have recently started doing this as a regular activity. This is to encourage users to hold the tokens long term rather than buy it for a one-time event of an airdrop and then sell them back creating an artificial temporary pump in price.
An example of an on-going airdrop is OCN. OCN airdrops OCP, which is projected to be similar to GAS for NEO, every month by taking a snapshot and the average number of OCN tokens held by a wallet per month will be used to calculate the number of OCP tokens airdropped to a recipient wallet. This airdrop is spread across 50 months to ensure only loyal holders of the token get maximum benefit.
Fixed quantity versus pegged
Some projects give away a fixed amount of coins per wallet / user / account whereas some peg it to the percentage of the tokens held. For example, ONT airdrop was pegged to the number of NEO tokens held by a wallet where for each NEO you would get 0.2 ONT.
Most famous Airdrops
While there is no harm in free money, some airdrops are etched in our memories as some of the biggest ones. While we already discussed Bitcoin Cash hard fork which was one of the most famous airdrops, here are a few others:
Ethereum Classic and Callisto
Callisto token (CLO) was distributed to ETC holders (1:1) in March and there was a lot of excitement because CLO is a Cold Proof of Stake token. ETC price surged to a 6 month high in Satoshi terms.
Stellar
Stellar Lumens held an airdrop of 16 billion tokens last year where every holder of Bitcoin got a proportionate amount of Lumens. The amount each recipient got was pegged to the percentage of total bitcoins in circulation owned by the recipient at the time of the snapshot.
Main mission
Why do projects conduct these airdrops is a question often asked.
Reward for loyalty
Airdrops are a good way to incentivize loyal holders to keep holding the token in face of price volatility. In fact, airdrops that have a dispersed frequency of snapshots are very effective in this as they do not reward short-term traders but only the long-term holders.
Limited reach of ICOs
Some projects view this as a way of distribution and adoption that is better than an ICO. ICOs are risky for investors and losing trust due to various scams. They also have a long period of token distribution when the investor funds are locked. Lastly, the token value in an ICO is arbitrarily decided by the project team whereas in an airdrop it is decided by the free market once the token is traded on an exchange. Airdrops can be a good way to reach out to more users and expand the base with or without a public ICO.
Awareness and marketing
The main reason for the rising popularity of airdrops is the marketing side. It creates awareness since more investors sign up for an airdrop that provides not downside but an unlimited upside rather than an ICO. When bounties such as social media sharing are attached to airdrops, projects can easily go viral. And if users sign up on the project website, it creates a database of leads which can be used for marketing further down the road.
Future airdrops
Some of the interesting projects holding their airdrops in the near future are Everipedia, Biotron, Prandex, Kava, Fast Invest.
While there are always projects to look out for, sites like http://airdropaddict.com/ and https://airdropalert.com/ that are useful to track interesting airdrop opportunities.
How to launch an Airdrop?
A lot of decisions need to be taken into account while launching your own airdrop. It is wise to have a software to handle the airdrop. SnowFox Technologies provides an airdrop platform that is designed to spread the word while complying with regulatory requirements with their in-built KYC verification feature.
Snowfox Technologies has developed the Promo Token technology, which allows fast and efficient token distribution to potential investors so that up to 1,000,000 addresses can receive tokens at 5-10x cheaper compared to other solution on the market.
And for corporate entities who wish to integrate and create tokens in their businesses to increase the efficiency and customer trust, they help them design and set up a customized solution.
Airdrop trends
While there is no research or no statistics about the number of airdrops and the value created through them, it is apparent that airdrops are getting more popular than ICOs. With hundreds of them every month, this trend has just started.
Word of caution
Scams are everywhere in the crypto community. Airdrops are no different. Keep in mind that you should never send your private keys for an airdrop nor send any money or crypto for the airdrop. If you follow these guidelines, you will be safe and make some free money on the side.
Disclaimer: This article should not be taken as, and is not intended to provide, investment advice. Global Coin Report and/or its affiliates, employees, writers, and subcontractors are cryptocurrency investors and from time to time may or may not have holdings in some of the coins or tokens they cover. Please conduct your own thorough research before investing in any cryptocurrency and read our full disclaimer.
Property Loans for Foreigners in Singapore That You Must Know About
Intending to invest in a residential or commercial property in Singapore?  
When it comes to foreigners applying for a loan in Singapore, things can be pretty hard regardless of the reason whether you need the property for personal or business purposes.  
In Singapore, buying a property is challenging, whether you are a foreigner or a native, and sometimes applying for a loan is the only way for you to afford it.  
HOW MUCH CAN YOU BORROW FOR A PROPERTY LOAN IN SINGAPORE? 
As for the Foreigner Loans, in Singapore, there is an exact amount of money you can borrow to finance the purchase of a property.  
In this sense, Singapore has the Loan to Value Ratio (LTV).  
The LTV ratio is what determines the exact amount of money you can borrow for a property loan, which changes depending on where you try to obtain the loan:  
If you are applying for a bank loan, you can borrow a maximum of 75% of the value of the property you want to purchase. That means if you are looking for a property that costs $500.000, the maximum amount of money a bank lender can give you like a loan in Singapore is going to be $375.000. 

When you are applying for a loan with a Housing…
CoinField Launches Sologenic Initial Exchange Offering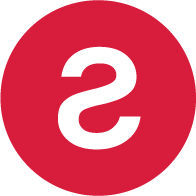 CoinField has started its Sologenic IEO, which is the first project to utilize the XRP Ledger for tokenizing stocks and ETFs. The sale will last for one week and will officially end on February 25, 2020, before SOLO trading begins on the platform.  Sologenic's native token SOLO is being offered at 0.25 USDT during the IEO.   
Earlier this month, Sologenic released the very first decentralized wallet app for SOLO, XRP, and tokenized assets to support the Sologenic ecosystem. The app is available for mobile and desktop via the Apple Store and Google Play.  The desktop version is available for Windows and Mac.
"By connecting the traditional financial markets with crypto, Sologenic will bring a significant volume to the crypto markets. The role of the Sologenic ecosystem is to facilitate the trading of a wide range of asset classes such as stocks, ETFs, and precious metals using blockchain technology. Sologenic is an ecosystem where users can tokenize, trade, and spend these digital assets using SOLO cards in real-time. The ultimate goal is to make Sologenic as decentralized as possible, where CoinField's role will be only limited to KYC and fiat ON & OFF ramping," said CoinField's CEO…
Many of the Top Sports Betting Websites for 2020 Can Be Found On Boomtown's Best Betting Page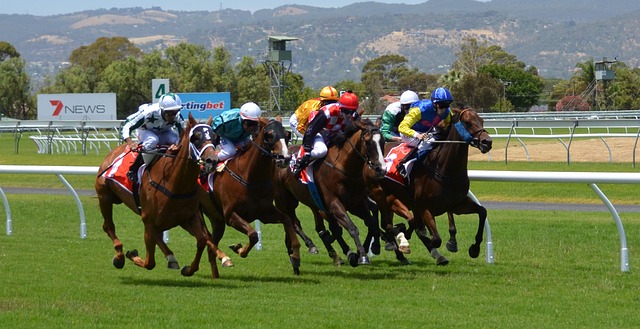 Sports betting is one of the widely known types of online gambling. With a large number of sports fans around the world, this type of gambling is one of the most sought after. The problem usually comes from when gamblers try to find the best sites out of the many available ones. Many new sports betting sites come up daily, thus making the selection process even harder. One of the best places to find top betting websites for sports is Boomtown Bingo. This platform doesn't just give users the best online casino games websites, but they also cover sports betting. As such, boomtown bingo remains a one-stop-shop for everyone who needs the best and the latest online gambling and gaming sites for all types of devices.
Performance
The performance of any website is critical. Users need to find their way around the site easily, and that can be made possible with the site structure and arrangement. Loading time is also essential. A website that always hangs thus pushing the user to refresh every time is no good. These are some of the factors that Boomtown Bingo looks into when selecting the best sites for its users. You can be sure that the new sports betting websites listed on Boomtown's platform have faster loading time, can be used easily by everyone, including those who are trying this betting for the first time.…