Airtab® Announces Partnership on Essential Oil Mixology Event Series for dōTERRA's 6.7M Users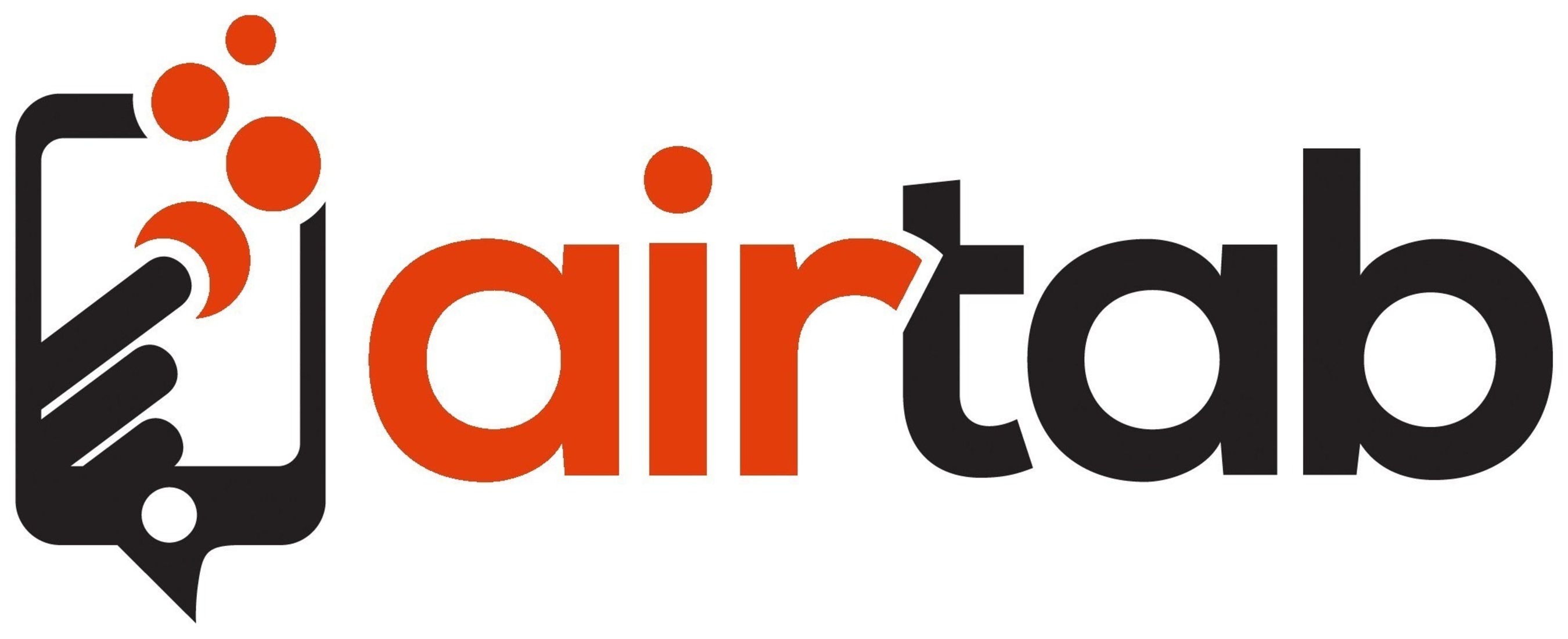 PALM BEACH GARDENS, FL – October 12, 2018 — Airtab®, a cutting-edge social engagement app powered by Here-Now-Live® technology, is excited to announce the launch of a special platform dedicated to a series of mixology events created and hosted by dōTERRA® Wellness Advocates focused on preparing and enjoying cocktails infused with essential oils. Within the Airtab app, dōTERRA Wellness Advocates will have exclusive access to an interactive page where they can highlight product details, recipes and more.
dōTERRA has a membership base of nearly of 6.7 million people and a company valuation at $4.5 billion. Airtab management believes this partnership carries the potential to materially augment Airtab's nationwide presence and lead to significant expansion opportunities.
Krista Randall, dōTERRA Wellness Advocate and CEO of Coastal Essential Oils, will spearhead the events. "It's a safe assumption that, with the breadth of dōTERRA's reach, Airtab's user-base is going is going to grow exponentially. And we're excited to be the catalyst for that," commented Ms. Randall. "More than 350,000 dōTERRA ambassadors are planning to participate in Airtab mixology events, and based on our previous engagement rates, this could translate into 8-10 million Airtab downloads nationwide."
dōTERRA Diamond Leader and author of "The Essential Mixologist," Julez Weinberg, praised the initiative saying, "Essential oil mixology events are a very big part of the future for dōTERRA. Airtab provides an innovative platform for the introduction of a cutting-edge use of essential oils. Millions of customers will now have the opportunity to experience high-end liquor brands and dōTERRA oils in an entirely new way."
Dennis Cunningham, CEO and Founder of Airtab, added, "We've got a groundbreaking app that is built on the power of blockchain technology. We are the only platform that is able to purchase tastings and reward drinks with secure, encrypted transactions. With the addition of dōTERRA mixology tastings to our offerings, we know this is a huge win. dōTERRA is a brand that resonates well with the health-conscious millennial, the coveted target audience for both the tech and spirits industry, a demographic collectively captured by Airtab."

About Airtab®
Airtab® is a diversified, media-technology company and leading mobile social networking platform with users nationwide. Fueled by their proprietary Here-Now-Live® technology, Airtab® uses cutting-edge promotional and data analytics reporting, driving real customers to trending bars, restaurants and hotels for complimentary beverages, while linking #SocialDrinkers together. The powerhouse Board of Directors includes a roster of influencers including Herb Baum, former CEO of Dial Corporation and President of Campbell's Soup Company, Bernie Carballo, COO of Seagate Technology, Grant Haas of Haas-Portman Family Office and Robert Samuels, Co-Founder of Provident Jewelry. For more information visit www.airtabapp.com
About dōTERRA®
dōTERRA® is the verified leader in the global Aromatherapy and Essential Oils market in sourcing, testing, manufacturing, and distributing CPTG® essential oils through a network of more than 5 million customers. dōTERRA®, the Latin derivative meaning "gift of the Earth," sets the standard for essential oils by providing to its customers the most tested and most trusted oils and having developed the expertise and commitment required to derive these unique oils directly from the best sources in the world. dōTERRA Co-Impact Sourcing® provides local growers and distillers fair compensation for their efforts, creating stronger local economies and a healthier, stable supply chain. In addition to a premium line of single-plant extracts and proprietary essential oil blends, the company offers oil-infused personal care and spa products, dietary supplements and healthy living products for the home.
For Airtab media inquiries:
media@airtabapp.com
ISW Holdings Continues Anti-Dilution Agenda by Eliminating Major Convertible Note with $363k Preemptive Payment
LAS VEGAS, March 9, 2021 (GLOBE NEWSWIRE) – ISW Holdings, Inc. (OTC: ISWH) ("ISW Holdings" or the "Company"), a global brand management holdings company with commercial operations in Telehealth and Cryptocurrency Mining, is pleased to announce that the Company has paid off and canceled a major convertible debt note by allocating $363k to settle the outstanding obligation and remove it from the books.
"As our financial reality has shifted over recent months, we have an opportunity to drive value for our shareholders in many ways, including eradicating dilution risk by being proactive in addressing outstanding liabilities," noted Alonzo Pierce, President and Chairman of ISW Holdings. "Without this action, the note would have had the potential to convert at a 50% discount to current share pricing. We weren't comfortable with that potential outcome, so we deployed capital to eliminate that risk."
The Convertible Note that has now been canceled presented a dilution risk for shareholders upon potential conversion into equity at as much as a 50% discount to market pricing for shares. Management is committed to preventing dilution risk as part of its official anti-dilution strategic initiative, introduced last year. The Company has regularly and consistently taken steps to eliminate, cancel, or pre-empt dilution risks such as those presented by convertible debt notes since announcing this initiative.
This announcement follows the Company's recent moves to energize its initial POD5IVE crypto mining unit and to acquire the means to assemble and energize…
ISW Holdings Triples Active Cryptocurrency Mining Fleet with Additional POD5IVE Mining Pods
LAS VEGAS, March 2, 2021 (GLOBE NEWSWIRE) – ISW Holdings, Inc. (OTC: ISWH) ("ISW Holdings" or the "Company"), a global brand management holdings company with commercial operations in Telehealth and Cryptocurrency Mining, is pleased to announce that, following the signing of hosting agreements with Bit5ive LLC and Scrubgrass Generating Company, LLP, based in Kennerdell, PA, the Company has successfully tripled its active Cryptocurrency mining fleet with the addition of two (2) new POD5IVE datacenters.
The Company now operates three POD5IVE datacenter units and anticipates a record acceleration in cash flows, revenue growth, and profitability ahead.
The POD5IVE datacenter, produced in partnership with Bit5ive, is based on an evolutionary design, and includes the following specifications:
• Active Mining Power: 62-92 Th/s depending on the miners
• SHA 256 Hashrate: Currently 6,557.28 TH/s
• Per POD5IVE quantity: 3x 280-360
• Depending off each miner, 1x 280 and type of miner: 3x Up S17/T17, 1x up to S19/T19
• Power capacity for all POD5IVE: Each can go 2x 800A, 2x 1000A, or 2x 1200A
• Total power capacity per POD5IVE: 4x 920,038.40 Watts, Current site is using 800A fuse per service
• Container Size: 40′ x 8′
• Shelving: 3x with 10 medium Racks, 1x with 4 large racks
• Voltage: 415V 3 Phase
• Ventilation: Passive airflow with a temperature controlled evaporative cooler. 133,000 CFM total each.
• Digital smart (breakers,…
ISW Holdings Negotiating Purchase of Additional 300 to 900 Cryptocurrency Miners in Preparation for Phase 3 Expansion in Mining Operations
LAS VEGAS, February 11, 2021 (GLOBE NEWSWIRE) – ISW Holdings, Inc. (OTC: ISWH) ("ISW Holdings" or the "Company"), a global brand management holdings company with commercial operations in Telehealth and Cryptocurrency Mining, is pleased to announce that the Company is currently in negotiations toward the purchase of an additional large number of miners (between 300 and 900) in preparation for its coming Phase 3 expansion in mining volume.
The Company previously announced that it is currently launching its initial Pod5 Cryptocurrency Mining Pod, a fully self-contained high-PUE mining solution designed, assembled, and installed in partnership with Bit5ive, LLC, ("Bit5ive") at the Bit5ive 100 MW renewable energy cryptocurrency mining facility in Pennsylvania.
Expansion involves assembling, equipping, and powering up additional Pod5 units, each of which houses 300 miners and is capable of driving roughly $2.9 million in annualized revenues at current cryptocurrency market pricing. Management is targeting the acquisition of 900 new miners capable of equipping three (3) new Pod5 units, which would lead to an additional $8.64 million in annualized revenues from mining activities at current market prices.
As noted in prior Company communications, the Company began a four-phase process last year.
Phase 1 (completed) was about integrating leading design solutions and establishing a supply chain to bring in industry-leading parts and equipment for the Pod5 mining solution.
Phase 2 (completed) was about assembling and shipping its initial Pod5 unit.
Phase 3 (underway) is the mining launch – targeting…