ISBG and Bengala Announce Agreement with Airtab® to Redefine Spirits Marketplace with New End-to-End Platform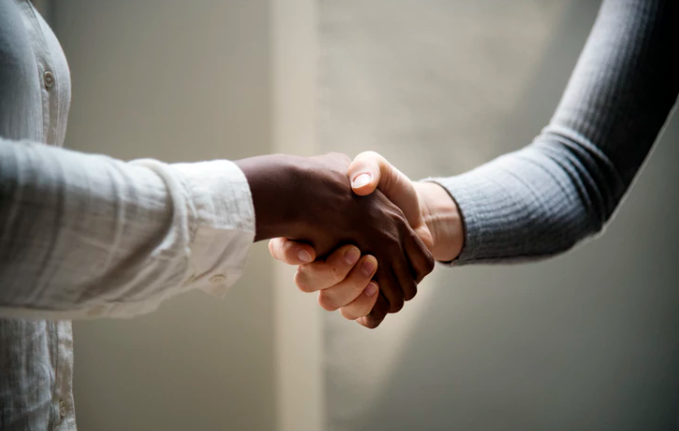 LAS VEGAS, NV, September 17, 2018 (GLOBE NEWSWIRE) – International Spirits and Beverage Group Inc. (OTCQB:ISBG) ("ISBG" or the "Company"), a top-tier brand incubator in the Global Wine & Spirits market, is excited to announce that its blockchain-based platform ("ISBG-Bengala Blockchain Project") has signed a major agreement with Airtab®, an app that guides users to nearby experiences at trending restaurants, bars, and more.
The agreement provides for a powerful expansion of the ISBG-Bengala Blockchain Project. The project has been focused on streamlining the logistics involved in the production and distribution of alcoholic beverages. With Airtab, the project will offer an end-to-end solution that includes an engaging customer-facing platform and unparalleled depth of reach and interaction with the wine, beer, and spirits end-market consumer through marketing, events, and experiences.
Airtab's Founder and CEO, Dennis Cunningham notes, "On any given night, Airtab users can be found sipping on a flight of craft cocktails prepared by expert mixologists, exploring a fresh restaurant concept, or being rewarded with a complimentary drink. Our app guides users to trending experiences, and through our proprietary Here-Now-Live™ auto check-in technology, we've created a real win-win. We have constructed a true social network, allowing our users to experience the excitement of 'social drinking' and explore the Here-Now-Live ecosystem, simultaneously increasing the visibility of participating locations. Restaurants and brands are thrilled with the raw insights and behavioral analytics that only an Airtab partnership can produce."
Company management notes that Airtab is a natural use-case for the integration of the ISBG-Bengala Blockchain Project because of the potential volume of transactions that can be handled through the technology, and the unprecedented access the app provides. With the utilization of ISBG-Bengala blockchain integration, this process will now be secure and encrypted.
"The way that Amazon lets you explore a product before you buy it, Airtab lets you explore the scene before you go out," states Cunningham. "This innovation will bring the blockchain process to the spirits industry for the first time and on a grand scale. We are quickly approaching the launch of something that will redefine how people redeem and share alcoholic beverages at drinking establishments worldwide."
ABOUT ISBG-BENGALA BLOCKCHAIN PROJECT
The Project is a blockchain and Fintech company that represents the partnership between ISBG and Bengala Technologies LLC, ("Bengala"), a development firm that specializes in tailored technology solutions with an expertise in blockchain and distributed ledger technology. The platform consists of a marriage between the Internet-of-Things and the Blockchain to produce a comprehensive product management solution for the beverage industry. The company is creating a single, functionally-integrated, decentralized system designed to streamline all steps from farmer to bartop or countertop, including logistics and marketing.
ABOUT AIRTAB
Airtab® is a diversified, media-technology company and leading mobile social networking platform with users nationwide. Fueled by their proprietary Here-Now-Live™ technology, Airtab® uses cutting-edge promotional and data analytics reporting, driving real customers to trending bars, restaurants and hotels for complimentary beverages, while linking #SocialDrinkers together. The powerhouse Board of Directors includes a roster of influencers including Herb Baum, former CEO of Dial Corporation and President of Campbell's Soup Company, Bernie Carballo, COO of Seagate Technology, Grant Haas of Haas-Portman Family Office and Robert Samuels, Co-Founder of Provident Jewelry. For more information visit airtabapp.com


ABOUT ISBG
ISBG is a Nevada-based alcoholic beverage company specializing in the development, marketing and global sales of innovative wine and spirits brands. The Company's expertise lies in the strategic development and aggressive early growth of its brands and establishing these brands as viable and profitable. ISBG intends to build its own brands while seeking out individual acquisition candidates to continue to develop its pipeline of new brands into the ISBG portfolio. For more information visit: www.isbg.global
FORWARD-LOOKING STATEMENTS
This press release may contain forward-looking statements that involve risks and uncertainties. These statements relate to future events or our future financial performance. In some cases, you can identify forward-looking statements by terminology including "could", "may", "will", "should", "expect", "plan", "anticipate", "believe", "estimate", "predict", "potential" and the negative of these terms or other comparable terminology. While these forward-looking statements, and any assumptions upon which they are based, are made in good faith and reflect our current judgment regarding the direction of our business, actual results will almost always vary, sometimes materially, from any estimates, predictions, projections, assumptions or other future performance suggested in this report. Except as required by applicable law, we do not intend to update any of the forward-looking statements so as to conform these statements to actual results. Investors should refer to the risks disclosed in the Company's reports filed from time to time with OTC Markets (www.otcmarkets.com).
Contact:
For additional investor information:
International Spirit & Beverage Group, Inc.
info@isbg.global
For Airtab media inquiries:
media@airtabapp.com
Fear & Greed Index Suggests A Bull in the Bitcoin Market?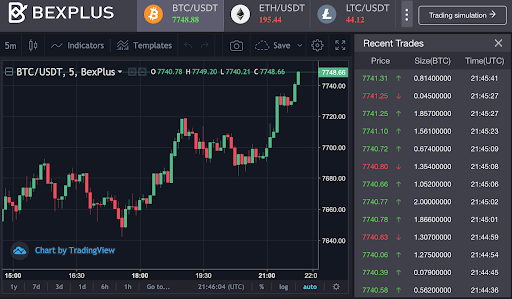 As indicated by Justin Kwo, an analyst director from Bexplus, Cryptocurrency trading is a game of nerves and it cannot withstand the emotional behavior. Traders keep on changing their minds with the sudden and strong market fluctuations. This behavior reflects their psychological instability and prevailing sentiment in a particular time zone. However, in the Bitcoin market, traders' emotions will determine their trading behaviors, which, therefore, affects the future trend of Bitcoin. 
So, what is Fear and Greed Index?
Alternative.me has the most well-known and respected Bitcoin fear and greed index.
Extreme fear can be a sign that investors are too worried. That could be a buying opportunity.

When Investors are getting too greedy, that means the market is due for a correction.
To make it precise:
When the index drops below 20 it indicates extreme fear.

When the index rises above 60, it indicates extreme greed.
The result of Fear and Greed Index is calculated from the following aspects:
Volatility: the program marks wider fluctuations as a sign of fear
Market volume: if buying volumes increase significantly, the greed levels rise, too
Social media: the client monitors, gathers and counts posts on various hashtags, to see how many interactions they receive…
Origin Protocol Launches Fundraiser to Help Find Vaccine for COVID-19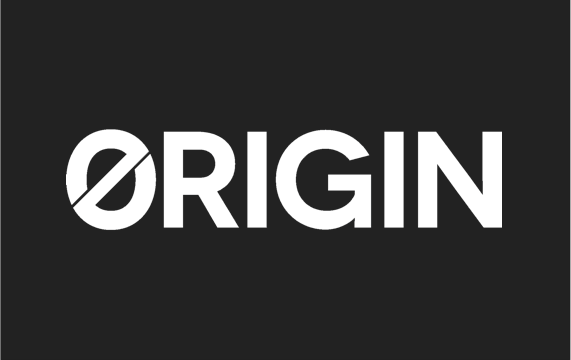 Origin Protocol is selling KN95 masks at cost and shipping them to anyone in the US within 3-5 days.  This is just one of the ways Origin is turning its rewards campaign into a fundraiser to support the Coalition for Epidemic Preparedness Innovations (CEPI) — a foundation that is working to accelerate the development of vaccines against COVID-19. CEPI first launched in 2017 with initial funding from the governments of Germany, Japan, Norway and the Bill & Melinda Gates Foundation. To combat the COVID-19 outbreak, CEPI has been moving with great urgency in coordination with the World Health Organization (WHO), who is leading the development of a coordinated international response. 
"At Origin, we admire the critical work that CEPI is doing for people during this outbreak, and are dedicated to support its mission in accelerating the development of vaccines against COVID-19. With successful development and equitable access of these vaccines, we can fight COVID-19 together," said Max Unger, Head of Community at Origin Protocol.
Shop at 'Stay at Home' & Support a Charity
For every purchase made on Origin's 'Stay at Home' shop, the company will donate 100% of the proceeds to CEPI. Powered by Dshop
Global Digital Assets (GDA) partners with DigitalBits Ecosystem for Branded Cryptocurrency adoption

Merchant Bank Global Digital Assets (GDA) is joining the DigitalBits ecosystem, the company announced today. The goal of the partnership is to further enterprise adoption for branded cryptocurrencies. GDA is the first North American merchant bank to focus on blockchain and digital assets.  It will provide the infrastructure for consumers, merchants, brands and payment providers to benefit from branded cryptocurrencies, including branded stablecoins.  
GDA and its subsidiaries have worked with fortune 500 companies, such as Toronto Dominion Bank, governments in North America, the Caribbean, Africa and Asia, as well as some of the world's largest digital ecosystems, such as TRX and the ONT networks.  Founded through the combination of MLG Blockchain and Secure Digital Markets, GDA bridges enterprise solutions with digital markets to accelerate the adoption of blockchain technology within mainstream society.  GDA will facilitate and support select enterprises focused on the generation and deployment of branded cryptocurrency solutions, inclusive of capital for the procurement of DigitalBits' XDB tokens.    
Both companies want to help bring blockchain to the average user. GDA will focus on introducing branded cryptocurrencies to existing clients and enterprises alike, generating further support for the emerging asset category of branded stablecoins.      
"Brands and corporations may spur the next wave…