ISBG-Bengala Blockchain Project Readies BaaS Solution for Counterfeiting in Premium Liquor Market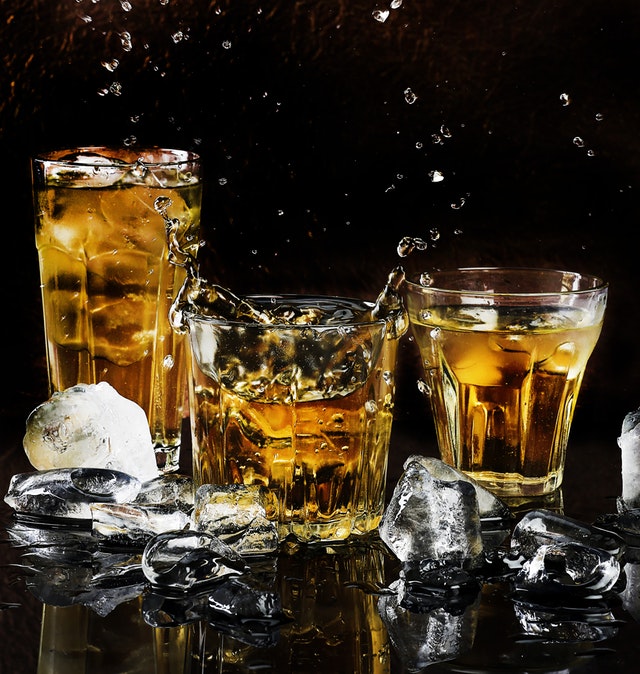 LAS VEGAS, NV, December 27, 2018 – International Spirits and Beverage Group Inc. (OTCQB:ISBG) ("ISBG" or the "Company"), a top-tier brand incubator in the Global Wine & Spirits market, and Bengala Technologies LLC, ("Bengala"), a development firm specializing in tailored technology solutions with an expertise in blockchain and distributed ledger technology – together, the ISBG-Bengala Blockchain Project (the "Project") – are excited to announce further progress toward the release of a logistics and supply-chain management platform that tracks all elements involved in the production of spirits leading from farmer to retailer – including registering, moving, tracking, selling, buying, quality control, paperwork, importation, exportation, taxes, and inventory.
Project leaders cite recent revelations about widespread counterfeiting in the premium aged Scotch whiskey market as a clarion call sign that this technology is an important innovation for the marketplace.
"It's terrible to see clear evidence of counterfeiting in the premium Scotch market," commented Arnaldo A. Detrés, CEO of Bengala Technologies, LLC. "However, it does clearly point to a great need for our logistics and supply chain management platform, which could have prevented this abuse had it been a standard tool in the marketplace in recent years."
The ISBG-Bengala Blockchain Project is a revolutionary intertwining of blockchain technology and the Internet-of-Things. The project is producing a comprehensive product management solution for the beverage industry with applications beyond that market.
"Consumers demand trust," continued Mr. Detrés. "Don't be surprised to see the recent revelations on the aged Scotch market impact broad consumer choices. As we roll out our platform, we will be providing Blockchain-as-a-Service in the logistics space. Our platform will provide players in the spirits market with a tool to regain that trust."
ABOUT ISBG-BENGALA BLOCKCHAIN PROJECT
The Project is a blockchain and Fintech company that represents the partnership between ISBG and Bengala Technologies LLC, ("Bengala"), a development firm that specializes in tailored technology solutions with expertise in blockchain and distributed ledger technology. The platform consists of a marriage between the Internet-of-Things and the Blockchain to produce a comprehensive product management solution for the beverage industry. The company is creating a single, functionally-integrated, decentralized system designed to streamline all steps from farmer to bartop or countertop, including logistics and marketing.
ABOUT ISBG
International Spirits and Beverage Group (ISBG) is an authorized importer, licensor, and marketer of premium beverage brands, with sales of innovative products and brands worldwide. Based in Nevada, the Company's expertise lies in the strategic development and aggressive early growth of its brands and the establishment of these brands as viable and profitable as an incubator. ISBG intends to nurture emerging brands through critical stages of market development, including conceptualization, go-to-market strategy, supply chain, and logistics engineering, integrated marketing, and distribution. In addition, ISBG has now established itself as a health and wellness company with a focus on reshaping the CBD products market through state-of-the-art nanotechnology processes, developing a wide range of nano-infused CBD gummies and beverages formulations. These products will be sold through the Company's website, as well as through established wholesale and retail distribution channels. The company has also partnered with Bengala Technologies to develop and commercialize enterprise and B2B software technology products targeting the logistics and supply chain marketplace.
FORWARD-LOOKING STATEMENTS
This press release may contain forward-looking statements that involve risks and uncertainties. These statements relate to future events or our future financial performance. In some cases, you can identify forward-looking statements by terminology including "could", "may", "will", "should", "expect", "plan", "anticipate", "believe", "estimate", "predict", "potential" and the negative of these terms or other comparable terminology. While these forward-looking statements, and any assumptions upon which they are based, are made in good faith and reflect our current judgment regarding the direction of our business, actual results will almost always vary, sometimes materially, from any estimates, predictions, projections, assumptions or other future performance suggested in this report. Except as required by applicable law, we do not intend to update any of the forward-looking statements so as to conform these statements to actual results. Investors should refer to the risks disclosed in the Company's reports filed from time to time with OTC Markets (www.otcmarkets.com).
Contact:
For additional investor information:
International Spirit & Beverage Group, Inc.
info@isbg.global
Image courtesy of Pexels
The Impact of SEC Regulation and the Crypto Bear Market on Ethereum
Way back in June 2017, it was beginning to look inevitable that the flippening would occur and Ethereum would take over the top spot of cryptocurrency market caps. With smart contract capabilities and an order of magnitude more potential applications than Bitcoin, everybody was keen to jump on the Ethereum bandwagon.
Of course, a lot has changed since then.
The speculation-fueled bull run that culminated at all-time highs in late 2017 for Bitcoin and January 2018 for altcoins was unsustainable. Talk of a global paradigm shift appears laughably premature in hindsight.
Today, prices have collapsed across the entire market, with Ethereum itself breaking below $100 last December after all-time highs of $1.4k just 11 months prior. Although a mini-recovery has ensued in early 2019, the situation continues to look bleak and the reputation of cryptocurrencies for the general public is still far from stellar.
Prominent blockchain expert Peter Du, the founder of Du Capital, recently explained the crux of the problem, saying:

"Cryptocurrencies, which were once the new darling and dream of investors have now taken a backseat, given the current crypto blizzard. To be sure, maintaining hundreds of billions of dollars in valuations supported by unsecured coin issuance was…
Bexplus Trader Expert Sharing: Which Investment in Bitcoin can Make Profits?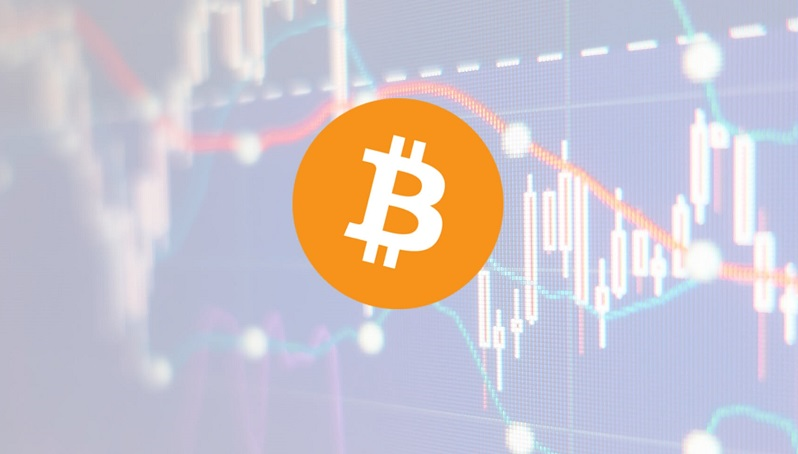 At this time last year, Bitcoin was reaching its all-time high price. However, the whole year past, its price declined by 80% since then. BTC speculators or investors don't seem to be getting tired of its "disruptive" price falling. And a lot of people that missed out on the late 2017 and early 2018 price hike, jump in the crypto world, expecting to make quite a fortune when it hits its former levels. But the story just goes the opposite way. So is it possible to profit from BTC investment? In the following part, we will explore 3 types of profitable BTC investment.
Measure 3 Common Types of BTC Investment
Invest in BTC Spot and Wait for Appreciation
Bitcoin spot trade might be the first transaction type that most investors will opt for when they just entered the cryptocurrency area. Investors can directly buy BTC with fiat currencies. The only way to earn money with BTC spot is waiting for its price rising. Unless you are a BTC believer and willing to wait for its appreciation in several years, you should turn to another type of investment.
Exchange BTC to USDT and Earn the Spread
USDT is the cryptocurrency version of US dollar and also considered as a stable cryptocurrency. Generally speaking, when the BTC, as well as other cryptocurrencies, drop, USDT may perform…
Crypto Venture UpStake is Redefining the Industry with a Proof-of-Burn Stable Coin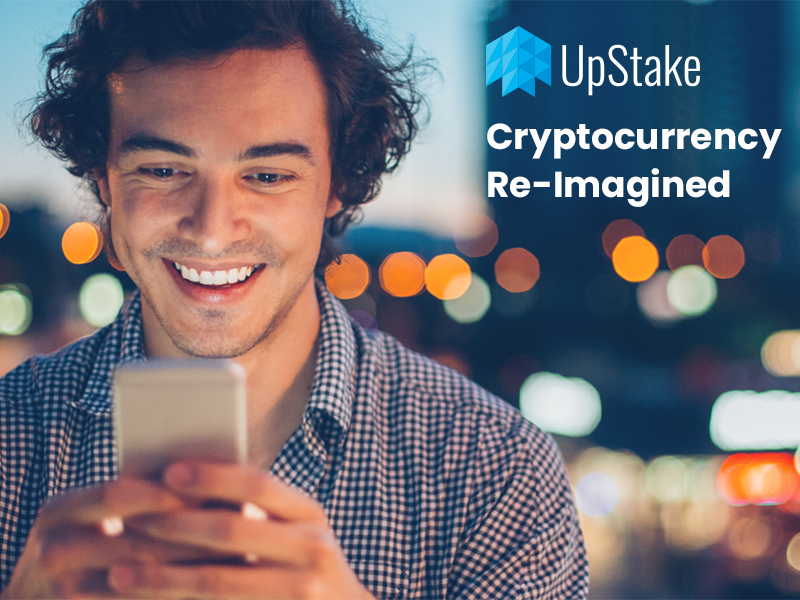 UpStake, an exciting cryptocurrency project officially launched last year, is all set to take the global crypto community by storm. Unlike hundreds of crypto ventures that fail to make any impression, UpStake is dedicated to delivering a stable digital currency that will pave the way for mass adoption around the world.
London, UK – Jan 16, 2019
London-based crypto startup UpStake is well on its way to revolutionising the global cryptocurrency industry by eliminating many of the limitations that have stifled growth for years. Launched in 2018, this promising initiative is focused on ensuring mass adoption of cryptocurrency by providing a usable, stable form of digital currency to the crypto and blockchain communities across the globe.
This proposed blockchain ecosystem is built around UpStake tokens (UPS), the platform's proprietary token. UpStake asserts that these tokens have been designed to increase in value over time, and set the stage to build great products and services which result in better user experiences.
In order to ensure continuous increase in value of UPS over time, UpStake has built a Proof-of-Burn model that burns a certain percentage of tokens sold through their exchange.  This model helps create the value that contributes to the ever-growing price point of the token. It not only enables the token price to…