Global Enterprise Blockchain Adoption Gears Up With Release of REMME Testnet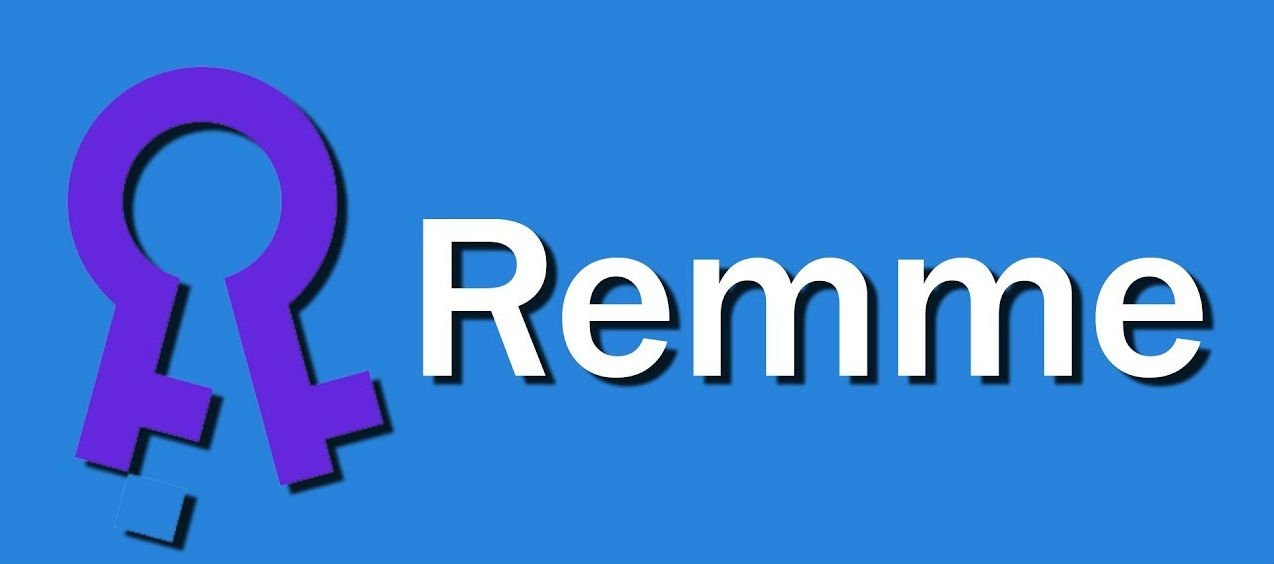 Distributed Public Key Infrastructure (PKId) protocol REMME has released its sidechain testnet demonstrating the strongest use case for enterprise blockchains
11 of September 2018: REMME, developer of the blockchain-based access management solutions, announced its sidechain testnet open for public testing by enterprise and developers. REMME testnet is giving businesses the taste of the benefits blockchain bestows in regards to security and transparency.
Since completing token sale this February, REMME development team has been focusing on perfecting its proprietary REMChain for distributed Identity and Access management (IAMd) and Public Key Infrastructure (PKId) requests. The release of sidechain testnet means REMME technology is ready for testing in a full-scale business environment.
Commenting on the milestone, REMME CEO Alex Momot admitted: "The interoperability of the public blockchain and sidechains brings the unique synergy to shape the future of enterprise adoption for the technology. The sidechains that we have developed enable businesses to store key (certificate) data in a decentralized manner, eliminating single points of failure and allowing for integration with the existing enterprise systems (ERP, CRM, Accounting software etc.), while public REMChain assures authenticity and high-level security protecting the data with strong consensus algorithm Proof-of-Service.
As a result, enterprises enjoy the multiple benefits of blockchain technology, still working within the framework they are accustomed to. We now look forward to demonstrating the efficiency and security of this system for storing keys (certificates) data as we introduce a community to sidechains."
A pilot program receiving applications since October 2017 has attracted interest from almost 300 global enterprises seeking to trial REMME PKId protocol and passwordless authentication system. Applicants are ranged from small IT companies to fintech firm with more than 500M users and a telecom company with 640M customers. REMME now encourages the op-dev community to join and contribute to the open source REMME Distributed Public Key Infrastructure protocol further development and implementation.
The testnet version has a number of features including the REMchain block explorer for checking block and transaction status in real-time, REM tokens to perform operations within the testnet, REMChain node monitoring connected to five nodes all over the world, and REMME WebAuth demo application. The next phase of development to be introduced by Q4-2018 implies the public REMChain powered by a network of master-nodes operating under a custom Proof-of-Service consensus algorithm.
The culmination of intensive R&D by REMME development team, sidechains are the clearest sign to-date that distributed PKI and access management systems will be successfully adopted by businesses. Blockchain will act as a network of trust providing a viable alternative to the password-based systems.
____
About REMME
REMME is an enterprise-grade distributed Public Key Infrastructure and Access Management platform that replaces traditional access approach based on passwords with digital certificates. It utilizes different PKI standards/protocols (e.g. SSL/TLS, x.509, etc) and blockchain technology to protect the entire channel from attack and to help IoT, financial infrastructure, MedTech, and blockchain companies address the problems associated with access security failings.
REMME Key components are: REMChain, REMME's native public blockchain with a Proof-of-Service consensus algorithm, and decentralized applications (DApps) built on top of it and incentivized by REM token.
Visit the Website –remme.io
Join REMME's community – https://remme.io/community
Check out the REMME Medium page –https://medium.com/remme
Media contact:
Email: team@remme.io
Zeex Expands Through Multiple New Partnerships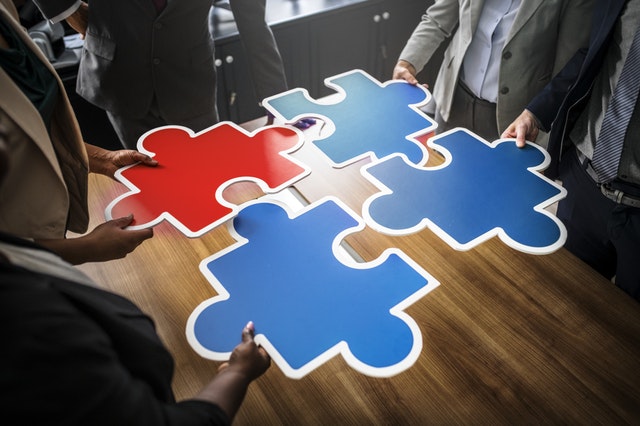 Zeex has inked a series of new deals with crypto wallet providers as a central element in the company's move to revolutionize the wallet marketplace with its new proprietary gift card liquidity mechanism. Zeex has now signed deals with Bancor, Hooxi, Coinwall, Ginco, Sirin, and BreadWallet (BRD). 
Introducing Zeex
Zeex is a platform that confronts the most limiting obstacle in the crypto space: utility as a medium of exchange with a marketplace comprised of traditional products and services and traditional modes of commerce. Zeex offers users the ability to skip over the fiat currency step and make purchases by converting cryptocurrency into "corporate currency" through the Giftcard channel.
What's the Big Deal?
At this stage, there are no truly effective means to circumnavigate the fiat step and utilize gift card exchange liquidity directly from cryptocurrency. While Coinbase has anointed the "Prepaid Crypto Giftcard" concept, this is a relatively recent development and the market has yet to comprehensively adjust.
Zeex has seized the initiative and emerged as the leading player on this front, with support from its non-blockchain sister, Zeek. Zeex has already lined up a series of blue-chip corporate brands, including Nike, ASOS, XBOX, Reebok, and Amazon, and is already pushing its minimum viable product iteration into late-stage production.
This is the…
Supporting with Five Highlights, the New Generation of ColdLar Wallet Pro 3 Shocked Release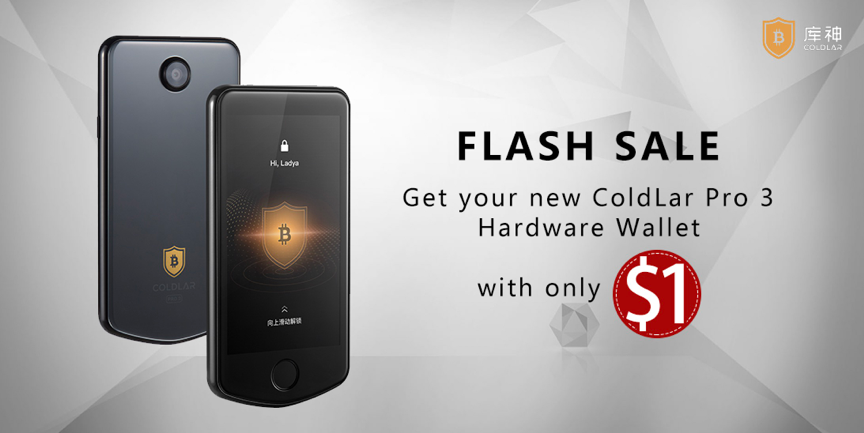 The new generation of ColdLar Wallet Pro 3 has been released, which makes a great step to become the Guardian for the Blockchain Assets.
Most of the experienced customers of cryptocurrency circle have known about ColdLar Wallet for a long time. However, the beginners also can understand its concept though this article.
ColdLar Wallet is not only an intelligent hardware cold wallet product, but also a full set of security storage solutions for blockchain assets. ColdLar Wallet adopts the ideal of "Dimension Reduction Protection", and it is composed of cold end wallet device and hot end APP.
The cold end is a hardware device, which looks like a cell phone without requiring a network connection, mainly responsible for building transactions and signing transactions. And the hot end APP need to connect to a network with broadcast transactions and query balances as its main tasks.
The unique structure of "Hardware Device Plus Mobile App" ensures that the private key will never connect to the network. The full set solution transmits the encrypted information by encrypted two-dimensional code or NFC, which can guarantee the absolute security of transactions.
The security storage solution of ColdLar is based on the security structure of ColdLar wallet. And it takes the secure storage and algorithm of the private key as its core, as well as relies on the strong research and development capability of ColdLar, for completely isolating the hacker attacks.
Humaniq Doubles Number of Nations Where it Brings Global Unbanked Better Options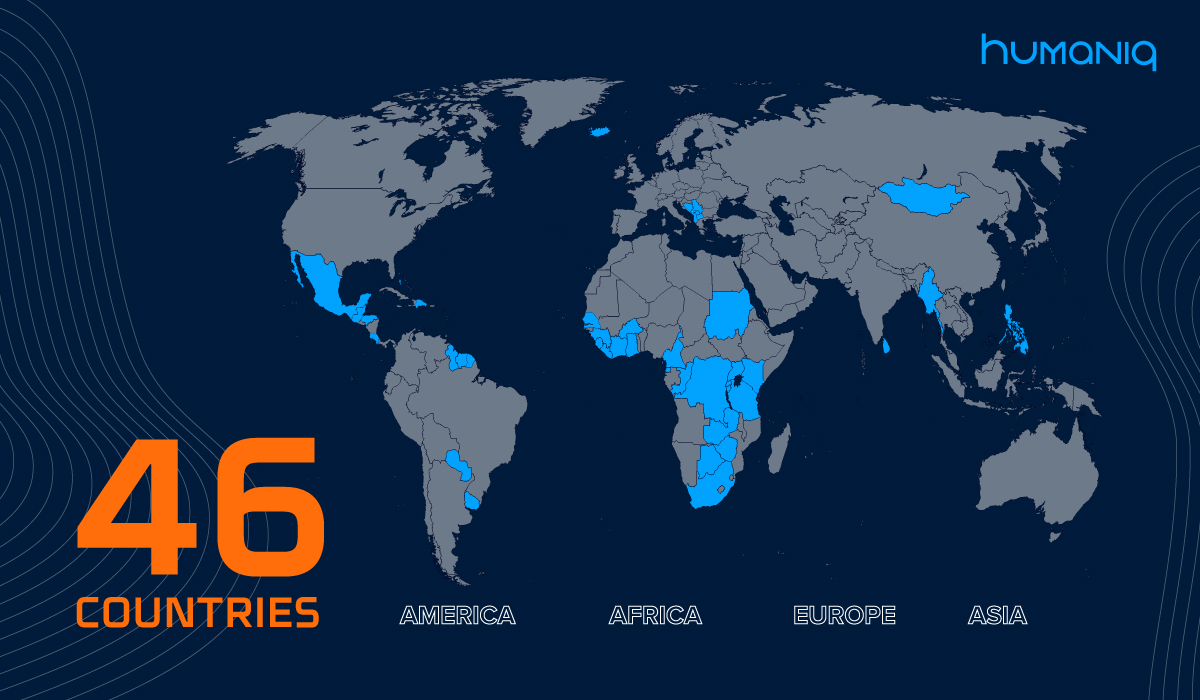 London, September 20, 2018 – International FinTech company Humaniq today expands its global reach by launching the Humaniq app with full functionality –  wallet & crypto emissions – in a further  24 countries. The launch, from Asia to Latin America,  takes the total list of nations Humaniq App operates into 46. The expansion will provide both social and financial empowerment to the global unbanked population and widen the horizon for financial inclusion initiatives.
Launching the app in new continents with already close to half a million users onboard after less than a year Humaniq is ready for further rapid growth and achievements. As of today, the Humaniq App can be downloaded in 24 new countries: Republic of the Philippines, Myanmar, Sri Lanka, Papua New Guinea, Mongolia, Seychelles, Belize, Dominican Republic, The Bahamas, Guatemala, Honduras, Costa Rica, Venezuela, Guyana, Suriname, Paraguay, Oriental Republic of Uruguay, México, Albania, Montenegro, Macedonia, Republic of Serbia, Bosnia and Herzegovina, Republic of Iceland.
It is no coincidence that there are Southeast Asia and Latin American countries in the list of nations Humaniq now operates in. Humaniq will fill in the gaps in financial inclusion, bringing knowledge and skills that will help people to use financial products and services effectively and with a greater awareness of their rights and responsibilities in financial markets.
Today, there are approximately 1.7 billion people without any access to financial accounts, according to the World Bank's Global Findex Database 2017 (Findex).…