Global Enterprise Blockchain Adoption Gears Up With Release of REMME Testnet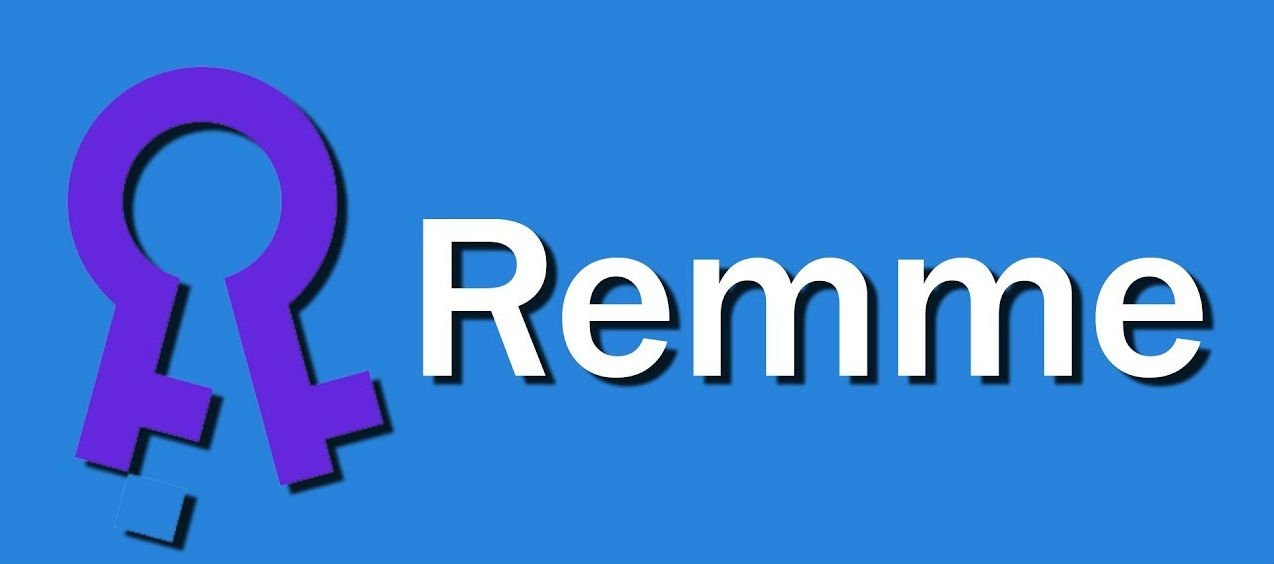 Distributed Public Key Infrastructure (PKId) protocol REMME has released its sidechain testnet demonstrating the strongest use case for enterprise blockchains
11 of September 2018: REMME, developer of the blockchain-based access management solutions, announced its sidechain testnet open for public testing by enterprise and developers. REMME testnet is giving businesses the taste of the benefits blockchain bestows in regards to security and transparency.
Since completing token sale this February, REMME development team has been focusing on perfecting its proprietary REMChain for distributed Identity and Access management (IAMd) and Public Key Infrastructure (PKId) requests. The release of sidechain testnet means REMME technology is ready for testing in a full-scale business environment.
Commenting on the milestone, REMME CEO Alex Momot admitted: "The interoperability of the public blockchain and sidechains brings the unique synergy to shape the future of enterprise adoption for the technology. The sidechains that we have developed enable businesses to store key (certificate) data in a decentralized manner, eliminating single points of failure and allowing for integration with the existing enterprise systems (ERP, CRM, Accounting software etc.), while public REMChain assures authenticity and high-level security protecting the data with strong consensus algorithm Proof-of-Service.
As a result, enterprises enjoy the multiple benefits of blockchain technology, still working within the framework they are accustomed to. We now look forward to demonstrating the efficiency and security of this system for storing keys (certificates) data as we introduce a community to sidechains."
A pilot program receiving applications since October 2017 has attracted interest from almost 300 global enterprises seeking to trial REMME PKId protocol and passwordless authentication system. Applicants are ranged from small IT companies to fintech firm with more than 500M users and a telecom company with 640M customers. REMME now encourages the op-dev community to join and contribute to the open source REMME Distributed Public Key Infrastructure protocol further development and implementation.
The testnet version has a number of features including the REMchain block explorer for checking block and transaction status in real-time, REM tokens to perform operations within the testnet, REMChain node monitoring connected to five nodes all over the world, and REMME WebAuth demo application. The next phase of development to be introduced by Q4-2018 implies the public REMChain powered by a network of master-nodes operating under a custom Proof-of-Service consensus algorithm.
The culmination of intensive R&D by REMME development team, sidechains are the clearest sign to-date that distributed PKI and access management systems will be successfully adopted by businesses. Blockchain will act as a network of trust providing a viable alternative to the password-based systems.
____
About REMME
REMME is an enterprise-grade distributed Public Key Infrastructure and Access Management platform that replaces traditional access approach based on passwords with digital certificates. It utilizes different PKI standards/protocols (e.g. SSL/TLS, x.509, etc) and blockchain technology to protect the entire channel from attack and to help IoT, financial infrastructure, MedTech, and blockchain companies address the problems associated with access security failings.
REMME Key components are: REMChain, REMME's native public blockchain with a Proof-of-Service consensus algorithm, and decentralized applications (DApps) built on top of it and incentivized by REM token.
Visit the Website –remme.io
Join REMME's community – https://remme.io/community
Check out the REMME Medium page –https://medium.com/remme
Media contact:
Email: team@remme.io
Bitcoin about to drop to 4k, how will the market recover?
It's no secret that the cryptocurrency market (including Bitcoin) has been under a bearish run since last December 17th and it's been going down steadily over the previous eleven months. But nobody was ready for the way in which the bears hit the market this November 14th.
It was just insane. The market capitalization for crypto went to its lowest point in a very short time. Bitcoin, which is crypto's canary in a coal mine (so to speak) dropped below the 5k mark. It's trading at $4,443 as we write this article and is expected to hit the 4k mark if things keep going in the same direction.
Can the trend change? Is there any good news to report? Any reason to be hopeful? The answers are: yes, yes, and yes.
The trend can and will change. We know this because drops as dramatic as the current one have already happened four times over the last ten years. Every time the market has bounced back to reach previously unexpected (allegedly impossible) heights.
About good news to report. There's plenty. Blockchain projects like Ripple, Cardano, Stellar Lumens, Tron, and some others have reached impressive milestones this year. They are gaining adoption, becoming useful in the real world and securing strategic partnerships.
Also, even in the bearish climate, the crypto infrastructure has kept snowballing so you'll be hard pressed to find any place in the world in which you…
Kobe Bryant to Attend niTROn Summit 2019 Hosted by TRON as A Special Guest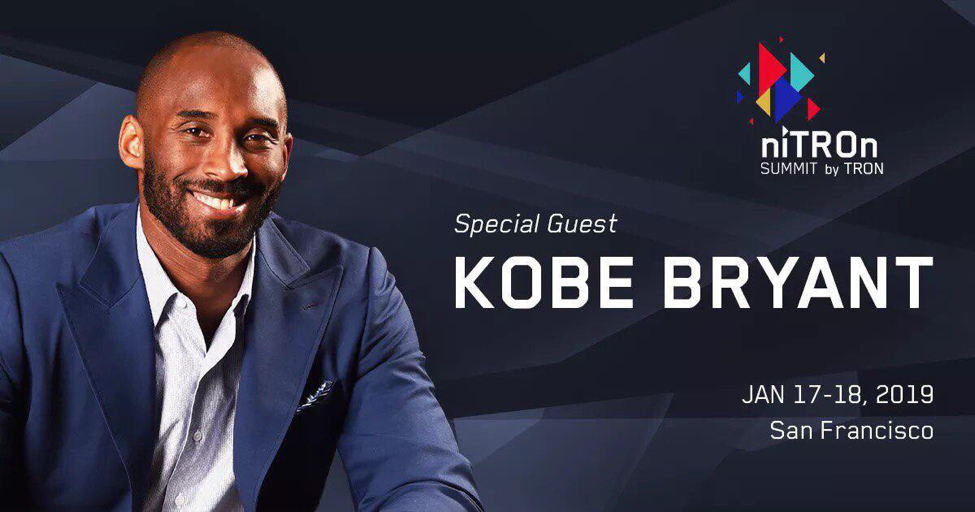 Event Hosted by Tron, niTROn Summit 2019, will take place at Yerba Buena Center for the Arts in San Francisco, USA, on January 17 – 18, 2019.
One of the foremost blockchain protocols in the industry that is committed to a vision of a truly decentralized internet; a platform that offers high-scalability, high-availability, and high-through-put, serving as the foundation for all decentralized applications in the TRON eco-system. The TRON protocol uses an innovative interface for smart contracts to improve compatibility with the Ethereum smart contract environment.
niTROn SUMMIT provides attendees with a platform for communication on a wide range of projects and allows practitioners, as well as KOLs from other industries to congregate and share blockchain solutions and innovations that will lead to groundbreaking technological advancements.
The summit will showcase TRON's projects with follow up insights from the members of the community. Kobe Bryant, former NBA superstar, will attend the summit as a special guest.
After having achieved greatest as a sports superstar, Kobe boasts several entrepreneurial successes in the business world. His career as a basketball player was marked by 1-time regular season MVP, 2-time Finals MVP, 5-time champion, 2-time scoring champion,  4-time All-Star Game MVP, 18-time All-Star, 1-time Slam Dunk Contest champion, 11-time All-NBA First Team selection, 2-time All-NBA Second Team selection, 2-time All-NBA Third Team selection, 9-time All-Defensive First Team selection, 3-time All-Defensive Second Team selection, 17-time Player of the Month, 32-time Player of the…
Stellar Lumens and XLM: All you need to know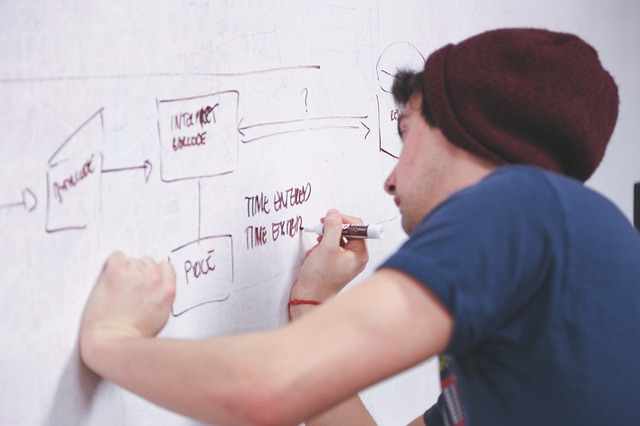 Stellar Lumens is a blockchain project that includes the XLM token. It's meant to connect banks, payments, and people. How? By making money transfers around the world quicker, safer, more efficient, available to people that are usually outside the banking system at a cost so low that it's almost free.
Millions of people are using Stellar already. It's considered to be the closest project to Ripple (hence, its main competitor). But Stellar has found more use cases than Ripple so far and a strategic alliance with IBM. Those two things will end up determining Stellar's success in the long run.
Stellar's leadership, staff, and the team have raised a few doubts in the past. This project was founded by Jed McCaleb who also founded Ripple and eDonkey. The network's governance and centralization could improve regarding transparency as well.
That being said, Stellar's adoption and development have grown exponentially in a short time. It's become one of the leaders regarding blockchain structure. And it's been in the crypto verse's spotlight for several reasons.
With all those successes, Stellar Lumens could do a better job when it comes to decentralized apps. In third-generation blockchain projects, smart contracts and dApps are crucial. This could allow competitors like Tron, Ripple or EOS to gain advantages over Stellar.
But Stellar's versatility is such that it might disrupt many different markets. As a payment tool, it can affect the virtual (and the real-world)…