David Schwartz: The Man Behind Ripple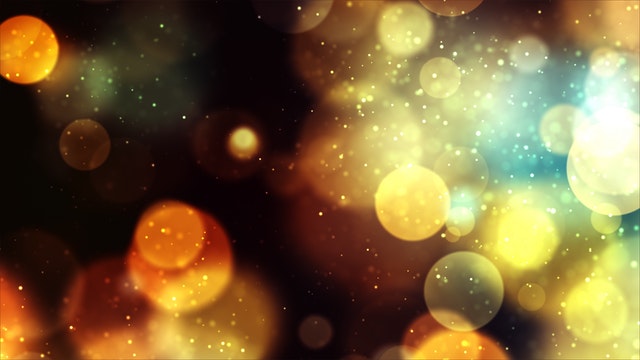 The co-creator of the 3rd most valuable and well-traded cryptocurrency, David Schwartz, is known as a "Gandalfesque" wizard of Ripple (XRP).
As Ripple's chief technology officer, Schwartz wants to modernize and facilitate global money transfers, making them fast and safe.
In this ambitious challenge, Schwartz will disrupt SWIFT, which is the number one middleman in the international banking world. Though the company handles 25 million bank transfer messages every day and helps to perform $6.74 trillion worth of transactions, SWIFT's network can't be called efficient enough.
In the era of blockchain technologies, when Ethereum and Bitcoin can exchange millions in seconds, the majority of international bank transfers still take not less than 3 days and require additional fees. Sounds a bit odd and obsolete, don't you agree?
Well, Ripple, powered by David Schwartz's technological genius, is on a mission to lead international money transfers into a happy (and much faster) future. Ripple has introduced and attracted hundreds of the largest global financial institutions to test its new instrument, designed to change the whole procedure of traditional money transfers.
David Schwartz mentions, "We want to create a payment network like SWIFT. But one where the settlement, the actual movement of money, the actual plumbing underneath the surface, would be a decentralized, open network. The endgame is just money moving invisibly, as easily as information."
Who is David Schwartz?
Quick facts about the guy behind the crypto:
A prototypical high school nerd, David always preferred chess over sports.
In the 1990s he graduated from the University of Houston with a degree in electrical engineering.
The same years he was awarded his first patent for a distributed computer network that he designed (20 years before the Bitcoin blockchain was invented).
In 2001, David started working at WebMaster, where he designed a cloud-based storage system.
Schwartz developed his knowledge of cryptography and consulted for the NSA (National Security Agency).
David runs a widely-read blog under the nickname JoelKatz (the same as his twitter handle @JoelKatz with 100,000 followers).
In 2011 Schwartz, looking for something new, joined the Bitcoin community. Together with the founder of Mt Gox bitcoin exchange Jed McCaleb, they shared the idea to create the NewCoin – a financial infrastructure that would consume less energy and reduce transaction time.
In 2012 Ripple was born.
In 2015 Ripple made the RippleNet Committee, consisting of 4 major banks that invested in Ripple's payment technology.
With the bubbling excitement around cryptocurrencies in 2016-2017, by January 2018 XRP you could trade Ripple at $3.65 instead of $0.006 a year before. Ironically, David Schwartz is not officially listed as a co-founder of Ripple, despite being its major architect.
Today, Ripple has launched 3 products, including xCurrent, xVia and the latest one – xRapid. The product helps international banks to overcome their long-time problem, as they have to maintain multiple accounts in local currencies around the globe to perform money transfers. xRapid substitutes local currencies with XRP, which helps to lower the transactional costs and free up the capital involved. Ripple is aiming to make XRP the number one decentralized reserve currency, used by international banks.
The competition made SWIFT nervous and caused immediate action. They launched a Global Payment Innovation Initiative (GPI), as a non-blockchain alternative to perform payments in real-time.
Only time will tell, who will win this competition or, maybe, find the way to coexist successfully, gaining their own part of the market. Let's wait a bit and see, whether David Schwartz, Ripple's soul, will achieve his ambitious goal.
Important: If you trade CFDs on cryptocurrencies, including Ripple, please, bear in mind that many retail investors lose money when trading. You should consider whether you can afford to take the risk.
Image courtesy of Pexels
Bitcoin about to drop to 4k, how will the market recover?
It's no secret that the cryptocurrency market (including Bitcoin) has been under a bearish run since last December 17th and it's been going down steadily over the previous eleven months. But nobody was ready for the way in which the bears hit the market this November 14th.
It was just insane. The market capitalization for crypto went to its lowest point in a very short time. Bitcoin, which is crypto's canary in a coal mine (so to speak) dropped below the 5k mark. It's trading at $4,443 as we write this article and is expected to hit the 4k mark if things keep going in the same direction.
Can the trend change? Is there any good news to report? Any reason to be hopeful? The answers are: yes, yes, and yes.
The trend can and will change. We know this because drops as dramatic as the current one have already happened four times over the last ten years. Every time the market has bounced back to reach previously unexpected (allegedly impossible) heights.
About good news to report. There's plenty. Blockchain projects like Ripple, Cardano, Stellar Lumens, Tron, and some others have reached impressive milestones this year. They are gaining adoption, becoming useful in the real world and securing strategic partnerships.
Also, even in the bearish climate, the crypto infrastructure has kept snowballing so you'll be hard pressed to find any place in the world in which you…
Kobe Bryant to Attend niTROn Summit 2019 Hosted by TRON as A Special Guest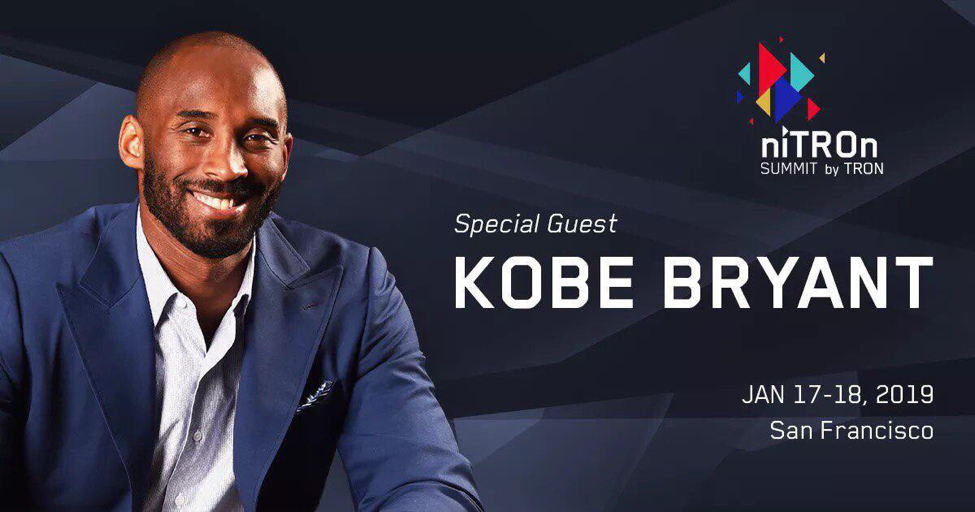 Event Hosted by Tron, niTROn Summit 2019, will take place at Yerba Buena Center for the Arts in San Francisco, USA, on January 17 – 18, 2019.
One of the foremost blockchain protocols in the industry that is committed to a vision of a truly decentralized internet; a platform that offers high-scalability, high-availability, and high-through-put, serving as the foundation for all decentralized applications in the TRON eco-system. The TRON protocol uses an innovative interface for smart contracts to improve compatibility with the Ethereum smart contract environment.
niTROn SUMMIT provides attendees with a platform for communication on a wide range of projects and allows practitioners, as well as KOLs from other industries to congregate and share blockchain solutions and innovations that will lead to groundbreaking technological advancements.
The summit will showcase TRON's projects with follow up insights from the members of the community. Kobe Bryant, former NBA superstar, will attend the summit as a special guest.
After having achieved greatest as a sports superstar, Kobe boasts several entrepreneurial successes in the business world. His career as a basketball player was marked by 1-time regular season MVP, 2-time Finals MVP, 5-time champion, 2-time scoring champion,  4-time All-Star Game MVP, 18-time All-Star, 1-time Slam Dunk Contest champion, 11-time All-NBA First Team selection, 2-time All-NBA Second Team selection, 2-time All-NBA Third Team selection, 9-time All-Defensive First Team selection, 3-time All-Defensive Second Team selection, 17-time Player of the Month, 32-time Player of the…
Stellar Lumens and XLM: All you need to know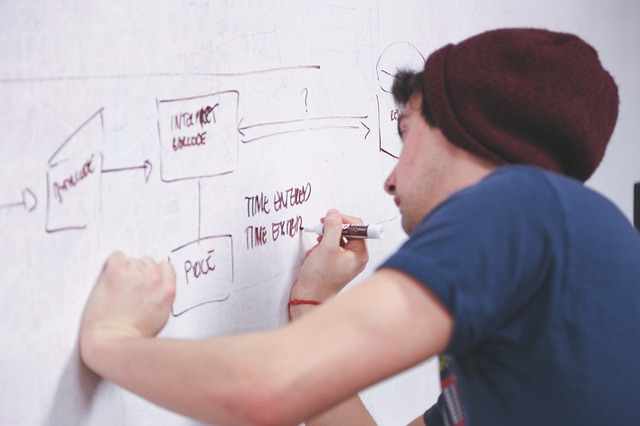 Stellar Lumens is a blockchain project that includes the XLM token. It's meant to connect banks, payments, and people. How? By making money transfers around the world quicker, safer, more efficient, available to people that are usually outside the banking system at a cost so low that it's almost free.
Millions of people are using Stellar already. It's considered to be the closest project to Ripple (hence, its main competitor). But Stellar has found more use cases than Ripple so far and a strategic alliance with IBM. Those two things will end up determining Stellar's success in the long run.
Stellar's leadership, staff, and the team have raised a few doubts in the past. This project was founded by Jed McCaleb who also founded Ripple and eDonkey. The network's governance and centralization could improve regarding transparency as well.
That being said, Stellar's adoption and development have grown exponentially in a short time. It's become one of the leaders regarding blockchain structure. And it's been in the crypto verse's spotlight for several reasons.
With all those successes, Stellar Lumens could do a better job when it comes to decentralized apps. In third-generation blockchain projects, smart contracts and dApps are crucial. This could allow competitors like Tron, Ripple or EOS to gain advantages over Stellar.
But Stellar's versatility is such that it might disrupt many different markets. As a payment tool, it can affect the virtual (and the real-world)…