David Schwartz: The Man Behind Ripple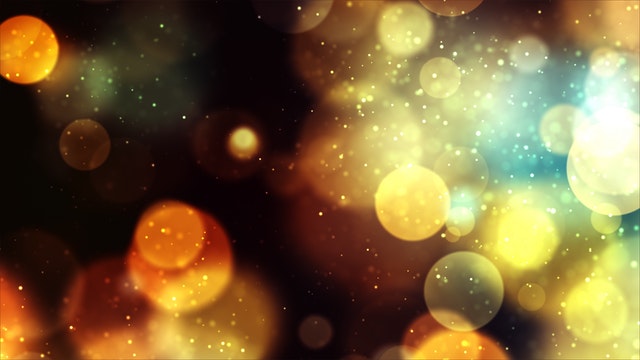 The co-creator of the 3rd most valuable and well-traded cryptocurrency, David Schwartz, is known as a "Gandalfesque" wizard of Ripple (XRP).
As Ripple's chief technology officer, Schwartz wants to modernize and facilitate global money transfers, making them fast and safe.
In this ambitious challenge, Schwartz will disrupt SWIFT, which is the number one middleman in the international banking world. Though the company handles 25 million bank transfer messages every day and helps to perform $6.74 trillion worth of transactions, SWIFT's network can't be called efficient enough.
In the era of blockchain technologies, when Ethereum and Bitcoin can exchange millions in seconds, the majority of international bank transfers still take not less than 3 days and require additional fees. Sounds a bit odd and obsolete, don't you agree?
Well, Ripple, powered by David Schwartz's technological genius, is on a mission to lead international money transfers into a happy (and much faster) future. Ripple has introduced and attracted hundreds of the largest global financial institutions to test its new instrument, designed to change the whole procedure of traditional money transfers.
David Schwartz mentions, "We want to create a payment network like SWIFT. But one where the settlement, the actual movement of money, the actual plumbing underneath the surface, would be a decentralized, open network. The endgame is just money moving invisibly, as easily as information."
Who is David Schwartz?
Quick facts about the guy behind the crypto:
A prototypical high school nerd, David always preferred chess over sports.
In the 1990s he graduated from the University of Houston with a degree in electrical engineering.
The same years he was awarded his first patent for a distributed computer network that he designed (20 years before the Bitcoin blockchain was invented).
In 2001, David started working at WebMaster, where he designed a cloud-based storage system.
Schwartz developed his knowledge of cryptography and consulted for the NSA (National Security Agency).
David runs a widely-read blog under the nickname JoelKatz (the same as his twitter handle @JoelKatz with 100,000 followers).
In 2011 Schwartz, looking for something new, joined the Bitcoin community. Together with the founder of Mt Gox bitcoin exchange Jed McCaleb, they shared the idea to create the NewCoin – a financial infrastructure that would consume less energy and reduce transaction time.
In 2012 Ripple was born.
In 2015 Ripple made the RippleNet Committee, consisting of 4 major banks that invested in Ripple's payment technology.
With the bubbling excitement around cryptocurrencies in 2016-2017, by January 2018 XRP you could trade Ripple at $3.65 instead of $0.006 a year before. Ironically, David Schwartz is not officially listed as a co-founder of Ripple, despite being its major architect.
Today, Ripple has launched 3 products, including xCurrent, xVia and the latest one – xRapid. The product helps international banks to overcome their long-time problem, as they have to maintain multiple accounts in local currencies around the globe to perform money transfers. xRapid substitutes local currencies with XRP, which helps to lower the transactional costs and free up the capital involved. Ripple is aiming to make XRP the number one decentralized reserve currency, used by international banks.
The competition made SWIFT nervous and caused immediate action. They launched a Global Payment Innovation Initiative (GPI), as a non-blockchain alternative to perform payments in real-time.
Only time will tell, who will win this competition or, maybe, find the way to coexist successfully, gaining their own part of the market. Let's wait a bit and see, whether David Schwartz, Ripple's soul, will achieve his ambitious goal.
Important: If you trade CFDs on cryptocurrencies, including Ripple, please, bear in mind that many retail investors lose money when trading. You should consider whether you can afford to take the risk.
Image courtesy of Pexels
VOLUM (VLM) Announces Commencement of Token Generation Event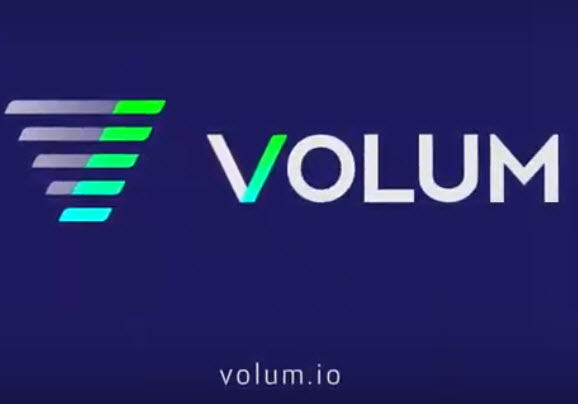 ESTONIA, May 4, 2019 – VOLUM (the "Company"), a multi-dimensional blockchain technology holding company, is thrilled to announce the commencement of the Volum (VLM) Token Generation Event ("TGE") beginning on Saturday, May 4. The VLM utility token is the native cryptocurrency powering the VOLUM supply chain and logistics management platform.
Driven by algorithmically intelligent software tailored to logistics and supply chain management, along with Internet-of-Things ("IoT") integrated functionality, and a backbone of hybrid public and consortium blockchain architecture, the platform is organized around the Volum (VLM) token. The VOLUM TGE will be managed by deploying ERC20 tokens on Ethereum Mainnet to maximize future access to cryptocurrency exchanges.
The VOLUM platform operates as a comprehensive control center for supply chain and logistics management operations. Companies who use this platform will be able to carry out a wide range of blockchain transactions including: Payments, Rewards, Purchase Orders, Legal Contracts, Regulatory Compliance, Taxation, Shipment Management, Letters of Origin, Customs Documents, Inputs/Outputs and Inventory Ordering, Delivery/Parcel Tracking, IoT Monitoring and Reporting, Big Data Analytics, and Inputs and End-Product Tracking/Traceability.
"The total addressable market for a blockchain-based supply chain solution is nearly $54 trillion globally, with the majority of the world's workers playing some part of this equation" noted Arnaldo A. Detrés, CEO of Bengala Technologies, LLC, the principle blockchain developer working to build the VOLUM platform. "However, blockchain solutions have been unable to…
How to Secure Yourself in Relation to Bitcoin: Top VPN Services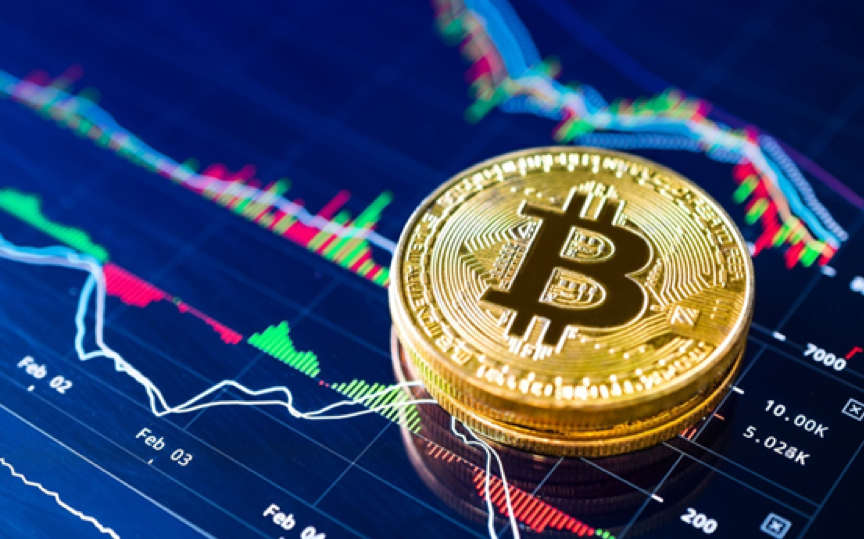 Nowadays, more frequently people opt to use cryptocurrency such as Bitcoin while dealing with financial transactions for its convenience, so its increasing prevalence isn't round-of-the-mill phenomenon but still, its users need to create fully protected cooltechzone to secure their data.
Recently, a great abundance of VPNs have started to accept it as a way of payment and it definitely makes sense: one buys VPN to retain anonymity on the Web, so why not to use the privacy-focused payment method? Paying for a VPN service with Bitcoins or any other cryptocurrency secures personal data from curious eyes leaving no traces.
What is a VPN?
Virtual Private Network (VPN) is generally presented by the group of linked to each other computers via the Internet. VPN boosts protection and provides a high level of anonymity to all types of Internet connections.
Security
While the connection to the ordinary Wi-Fi networks, a user usually gets access to the Internet directly, thus he becomes vulnerable to the hackers and the malware attempting to steal his personal data. On the other hand, applying VPN one transmits and gets data in encrypted form which makes it protected.
Anonymity
Generally, isn't hard to trace an Ip-address of any user and to identify his location with sufficient accuracy. With the help of VPN, the attacker will only get the address of the removed computer. Undoubtedly, the safeguard…
Is it legal to gamble in Bitcoin casino?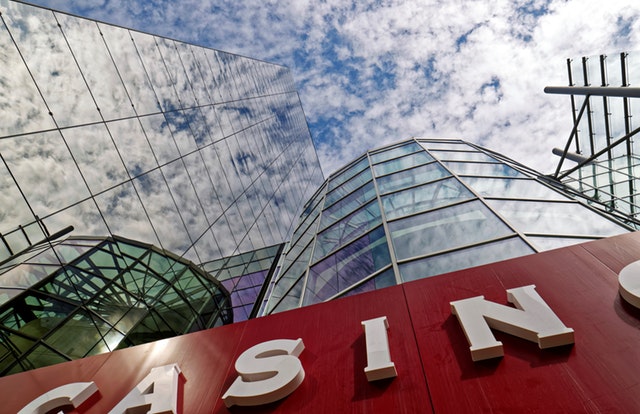 Bitcoin entered the world in 2009 and immediately begun a revolution on the cryptocurrency market. Presently, there are more than 700 different digital currencies, but Bitcoin still remains the most used one. However, despite the large business activity around Bitcoin, there is still no international legal law to regulate it.
Key facts on Legality in Bitcoin casinos
Laws and obligations concerning online gambling legislation vary from country to country. There are many jurisdictions that can issue gambling licenses to online casinos. But, these licenses are issued only after the online casino business meets the requirements of the chosen jurisdiction.
The necessity of Gambling License for Bitcoin casinos
In order to make it clean and clear, a reliable online casino will obtain an online gambling license. Among other things, it allows running a legal activity and assures the casino operator's trustworthy behavior, fair gaming policy and transparency in business operations and gaming software offered to customers. A representative of this kind of casino, such as FortuneJack for example, will have good reviews and reputation, and stable business that is constantly growing and expanding throughout the years. You can also feel the stability by checking the website, and important details such as casino withdrawal time and the number of games offered for playing, as you can examine on Fortunejack.
There is a difference between Bitcoin and Bitcoin gambling legality. There are countries…