David Schwartz: The Man Behind Ripple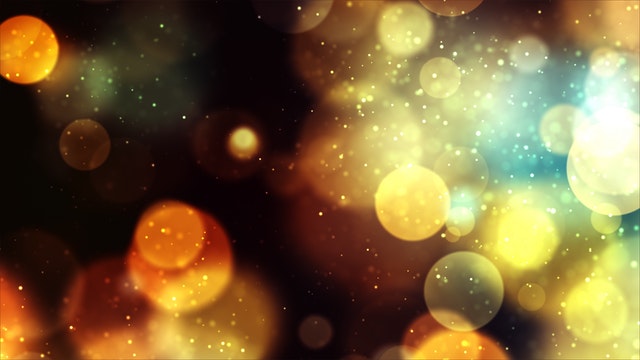 The co-creator of the 3rd most valuable and well-traded cryptocurrency, David Schwartz, is known as a "Gandalfesque" wizard of Ripple (XRP).
As Ripple's chief technology officer, Schwartz wants to modernize and facilitate global money transfers, making them fast and safe.
In this ambitious challenge, Schwartz will disrupt SWIFT, which is the number one middleman in the international banking world. Though the company handles 25 million bank transfer messages every day and helps to perform $6.74 trillion worth of transactions, SWIFT's network can't be called efficient enough.
In the era of blockchain technologies, when Ethereum and Bitcoin can exchange millions in seconds, the majority of international bank transfers still take not less than 3 days and require additional fees. Sounds a bit odd and obsolete, don't you agree?
Well, Ripple, powered by David Schwartz's technological genius, is on a mission to lead international money transfers into a happy (and much faster) future. Ripple has introduced and attracted hundreds of the largest global financial institutions to test its new instrument, designed to change the whole procedure of traditional money transfers.
David Schwartz mentions, "We want to create a payment network like SWIFT. But one where the settlement, the actual movement of money, the actual plumbing underneath the surface, would be a decentralized, open network. The endgame is just money moving invisibly, as easily as information."
Who is David Schwartz?
Quick facts about the guy behind the crypto:
A prototypical high school nerd, David always preferred chess over sports.
In the 1990s he graduated from the University of Houston with a degree in electrical engineering.
The same years he was awarded his first patent for a distributed computer network that he designed (20 years before the Bitcoin blockchain was invented).
In 2001, David started working at WebMaster, where he designed a cloud-based storage system.
Schwartz developed his knowledge of cryptography and consulted for the NSA (National Security Agency).
David runs a widely-read blog under the nickname JoelKatz (the same as his twitter handle @JoelKatz with 100,000 followers).
In 2011 Schwartz, looking for something new, joined the Bitcoin community. Together with the founder of Mt Gox bitcoin exchange Jed McCaleb, they shared the idea to create the NewCoin – a financial infrastructure that would consume less energy and reduce transaction time.
In 2012 Ripple was born.
In 2015 Ripple made the RippleNet Committee, consisting of 4 major banks that invested in Ripple's payment technology.
With the bubbling excitement around cryptocurrencies in 2016-2017, by January 2018 XRP you could trade Ripple at $3.65 instead of $0.006 a year before. Ironically, David Schwartz is not officially listed as a co-founder of Ripple, despite being its major architect.
Today, Ripple has launched 3 products, including xCurrent, xVia and the latest one – xRapid. The product helps international banks to overcome their long-time problem, as they have to maintain multiple accounts in local currencies around the globe to perform money transfers. xRapid substitutes local currencies with XRP, which helps to lower the transactional costs and free up the capital involved. Ripple is aiming to make XRP the number one decentralized reserve currency, used by international banks.
The competition made SWIFT nervous and caused immediate action. They launched a Global Payment Innovation Initiative (GPI), as a non-blockchain alternative to perform payments in real-time.
Only time will tell, who will win this competition or, maybe, find the way to coexist successfully, gaining their own part of the market. Let's wait a bit and see, whether David Schwartz, Ripple's soul, will achieve his ambitious goal.
Important: If you trade CFDs on cryptocurrencies, including Ripple, please, bear in mind that many retail investors lose money when trading. You should consider whether you can afford to take the risk.
Image courtesy of Pexels
Property Loans for Foreigners in Singapore That You Must Know About
Intending to invest in a residential or commercial property in Singapore?  
When it comes to foreigners applying for a loan in Singapore, things can be pretty hard regardless of the reason whether you need the property for personal or business purposes.  
In Singapore, buying a property is challenging, whether you are a foreigner or a native, and sometimes applying for a loan is the only way for you to afford it.  
HOW MUCH CAN YOU BORROW FOR A PROPERTY LOAN IN SINGAPORE? 
As for the Foreigner Loans, in Singapore, there is an exact amount of money you can borrow to finance the purchase of a property.  
In this sense, Singapore has the Loan to Value Ratio (LTV).  
The LTV ratio is what determines the exact amount of money you can borrow for a property loan, which changes depending on where you try to obtain the loan:  
If you are applying for a bank loan, you can borrow a maximum of 75% of the value of the property you want to purchase. That means if you are looking for a property that costs $500.000, the maximum amount of money a bank lender can give you like a loan in Singapore is going to be $375.000. 
CoinField Launches Sologenic Initial Exchange Offering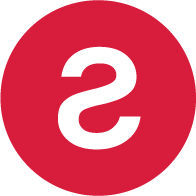 CoinField has started its Sologenic IEO, which is the first project to utilize the XRP Ledger for tokenizing stocks and ETFs. The sale will last for one week and will officially end on February 25, 2020, before SOLO trading begins on the platform.  Sologenic's native token SOLO is being offered at 0.25 USDT during the IEO.   
Earlier this month, Sologenic released the very first decentralized wallet app for SOLO, XRP, and tokenized assets to support the Sologenic ecosystem. The app is available for mobile and desktop via the Apple Store and Google Play.  The desktop version is available for Windows and Mac.
"By connecting the traditional financial markets with crypto, Sologenic will bring a significant volume to the crypto markets. The role of the Sologenic ecosystem is to facilitate the trading of a wide range of asset classes such as stocks, ETFs, and precious metals using blockchain technology. Sologenic is an ecosystem where users can tokenize, trade, and spend these digital assets using SOLO cards in real-time. The ultimate goal is to make Sologenic as decentralized as possible, where CoinField's role will be only limited…
Many of the Top Sports Betting Websites for 2020 Can Be Found On Boomtown's Best Betting Page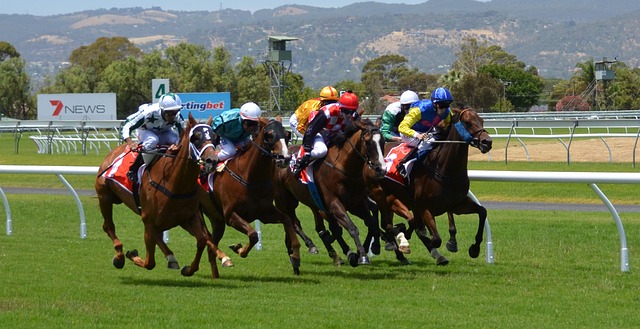 Sports betting is one of the widely known types of online gambling. With a large number of sports fans around the world, this type of gambling is one of the most sought after. The problem usually comes from when gamblers try to find the best sites out of the many available ones. Many new sports betting sites come up daily, thus making the selection process even harder. One of the best places to find top betting websites for sports is Boomtown Bingo. This platform doesn't just give users the best online casino games websites, but they also cover sports betting. As such, boomtown bingo remains a one-stop-shop for everyone who needs the best and the latest online gambling and gaming sites for all types of devices.
Performance
The performance of any website is critical. Users need to find their way around the site easily, and that can be made possible with the site structure and arrangement. Loading time is also essential. A website that always hangs thus pushing the user to refresh every time is no good. These are some of the factors that Boomtown Bingo looks into when selecting the best sites for its users. You can be sure that the new sports betting websites listed on Boomtown's platform have faster loading time, can be used easily by everyone,…