David Schwartz: The Man Behind Ripple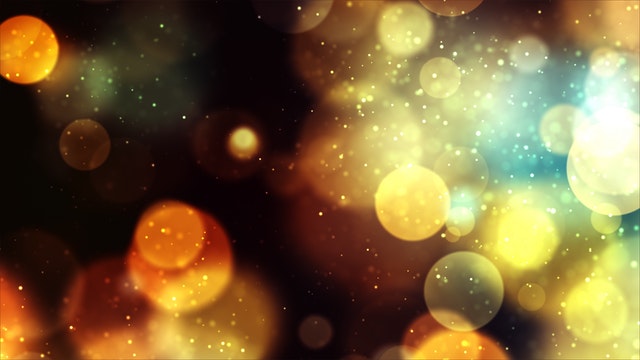 The co-creator of the 3rd most valuable and well-traded cryptocurrency, David Schwartz, is known as a "Gandalfesque" wizard of Ripple (XRP).
As Ripple's chief technology officer, Schwartz wants to modernize and facilitate global money transfers, making them fast and safe.
In this ambitious challenge, Schwartz will disrupt SWIFT, which is the number one middleman in the international banking world. Though the company handles 25 million bank transfer messages every day and helps to perform $6.74 trillion worth of transactions, SWIFT's network can't be called efficient enough.
In the era of blockchain technologies, when Ethereum and Bitcoin can exchange millions in seconds, the majority of international bank transfers still take not less than 3 days and require additional fees. Sounds a bit odd and obsolete, don't you agree?
Well, Ripple, powered by David Schwartz's technological genius, is on a mission to lead international money transfers into a happy (and much faster) future. Ripple has introduced and attracted hundreds of the largest global financial institutions to test its new instrument, designed to change the whole procedure of traditional money transfers.
David Schwartz mentions, "We want to create a payment network like SWIFT. But one where the settlement, the actual movement of money, the actual plumbing underneath the surface, would be a decentralized, open network. The endgame is just money moving invisibly, as easily as information."
Who is David Schwartz?
Quick facts about the guy behind the crypto:
A prototypical high school nerd, David always preferred chess over sports.
In the 1990s he graduated from the University of Houston with a degree in electrical engineering.
The same years he was awarded his first patent for a distributed computer network that he designed (20 years before the Bitcoin blockchain was invented).
In 2001, David started working at WebMaster, where he designed a cloud-based storage system.
Schwartz developed his knowledge of cryptography and consulted for the NSA (National Security Agency).
David runs a widely-read blog under the nickname JoelKatz (the same as his twitter handle @JoelKatz with 100,000 followers).
In 2011 Schwartz, looking for something new, joined the Bitcoin community. Together with the founder of Mt Gox bitcoin exchange Jed McCaleb, they shared the idea to create the NewCoin – a financial infrastructure that would consume less energy and reduce transaction time.
In 2012 Ripple was born.
In 2015 Ripple made the RippleNet Committee, consisting of 4 major banks that invested in Ripple's payment technology.
With the bubbling excitement around cryptocurrencies in 2016-2017, by January 2018 XRP you could trade Ripple at $3.65 instead of $0.006 a year before. Ironically, David Schwartz is not officially listed as a co-founder of Ripple, despite being its major architect.
Today, Ripple has launched 3 products, including xCurrent, xVia and the latest one – xRapid. The product helps international banks to overcome their long-time problem, as they have to maintain multiple accounts in local currencies around the globe to perform money transfers. xRapid substitutes local currencies with XRP, which helps to lower the transactional costs and free up the capital involved. Ripple is aiming to make XRP the number one decentralized reserve currency, used by international banks.
The competition made SWIFT nervous and caused immediate action. They launched a Global Payment Innovation Initiative (GPI), as a non-blockchain alternative to perform payments in real-time.
Only time will tell, who will win this competition or, maybe, find the way to coexist successfully, gaining their own part of the market. Let's wait a bit and see, whether David Schwartz, Ripple's soul, will achieve his ambitious goal.
Important: If you trade CFDs on cryptocurrencies, including Ripple, please, bear in mind that many retail investors lose money when trading. You should consider whether you can afford to take the risk.
Image courtesy of Pexels
Zeex Expands Through Multiple New Partnerships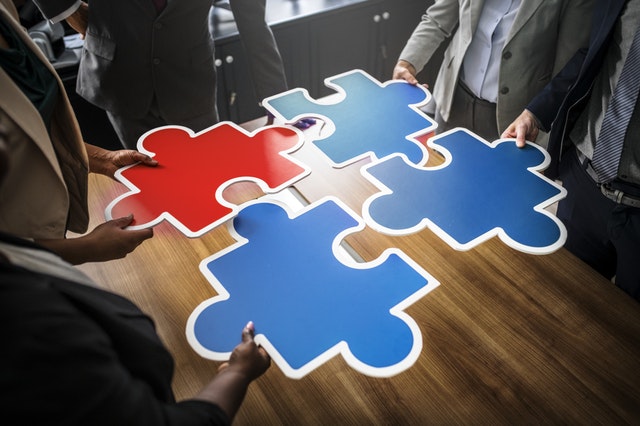 Zeex has inked a series of new deals with crypto wallet providers as a central element in the company's move to revolutionize the wallet marketplace with its new proprietary gift card liquidity mechanism. Zeex has now signed deals with Bancor, Hooxi, Coinwall, Ginco, Sirin, and BreadWallet (BRD). 
Introducing Zeex
Zeex is a platform that confronts the most limiting obstacle in the crypto space: utility as a medium of exchange with a marketplace comprised of traditional products and services and traditional modes of commerce. Zeex offers users the ability to skip over the fiat currency step and make purchases by converting cryptocurrency into "corporate currency" through the Giftcard channel.
What's the Big Deal?
At this stage, there are no truly effective means to circumnavigate the fiat step and utilize gift card exchange liquidity directly from cryptocurrency. While Coinbase has anointed the "Prepaid Crypto Giftcard" concept, this is a relatively recent development and the market has yet to comprehensively adjust.
Zeex has seized the initiative and emerged as the leading player on this front, with support from its non-blockchain sister, Zeek. Zeex has already lined up a series of blue-chip corporate brands, including Nike, ASOS, XBOX, Reebok, and Amazon, and is already pushing its minimum viable product iteration into late-stage production.
This is the…
Supporting with Five Highlights, the New Generation of ColdLar Wallet Pro 3 Shocked Release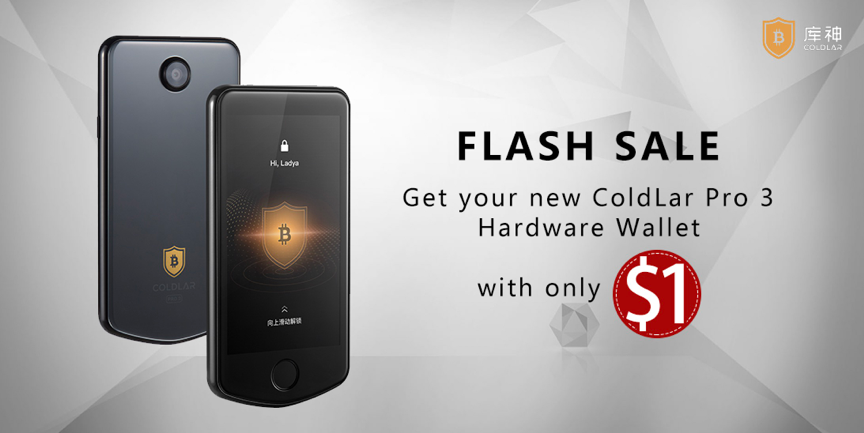 The new generation of ColdLar Wallet Pro 3 has been released, which makes a great step to become the Guardian for the Blockchain Assets.
Most of the experienced customers of cryptocurrency circle have known about ColdLar Wallet for a long time. However, the beginners also can understand its concept though this article.
ColdLar Wallet is not only an intelligent hardware cold wallet product, but also a full set of security storage solutions for blockchain assets. ColdLar Wallet adopts the ideal of "Dimension Reduction Protection", and it is composed of cold end wallet device and hot end APP.
The cold end is a hardware device, which looks like a cell phone without requiring a network connection, mainly responsible for building transactions and signing transactions. And the hot end APP need to connect to a network with broadcast transactions and query balances as its main tasks.
The unique structure of "Hardware Device Plus Mobile App" ensures that the private key will never connect to the network. The full set solution transmits the encrypted information by encrypted two-dimensional code or NFC, which can guarantee the absolute security of transactions.
The security storage solution of ColdLar is based on the security structure of ColdLar wallet. And it takes the secure storage and algorithm of the private key as its core, as well as relies on the strong research and development capability of ColdLar, for completely isolating the hacker attacks.
Humaniq Doubles Number of Nations Where it Brings Global Unbanked Better Options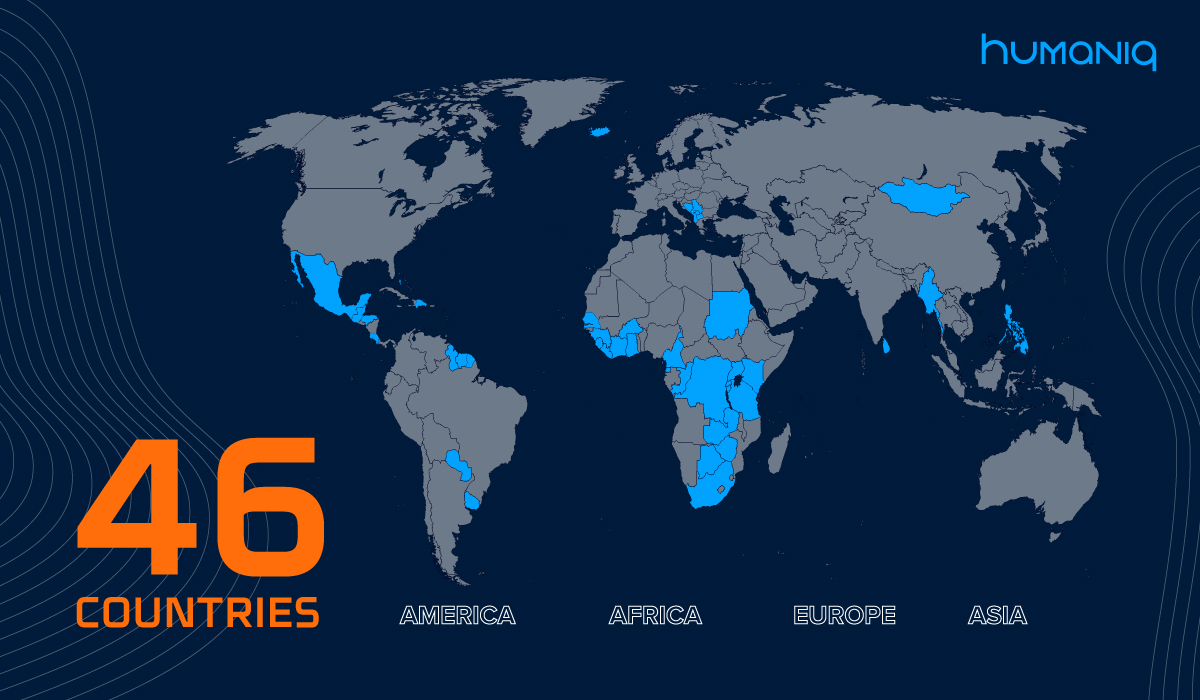 London, September 20, 2018 – International FinTech company Humaniq today expands its global reach by launching the Humaniq app with full functionality –  wallet & crypto emissions – in a further  24 countries. The launch, from Asia to Latin America,  takes the total list of nations Humaniq App operates into 46. The expansion will provide both social and financial empowerment to the global unbanked population and widen the horizon for financial inclusion initiatives.
Launching the app in new continents with already close to half a million users onboard after less than a year Humaniq is ready for further rapid growth and achievements. As of today, the Humaniq App can be downloaded in 24 new countries: Republic of the Philippines, Myanmar, Sri Lanka, Papua New Guinea, Mongolia, Seychelles, Belize, Dominican Republic, The Bahamas, Guatemala, Honduras, Costa Rica, Venezuela, Guyana, Suriname, Paraguay, Oriental Republic of Uruguay, México, Albania, Montenegro, Macedonia, Republic of Serbia, Bosnia and Herzegovina, Republic of Iceland.
It is no coincidence that there are Southeast Asia and Latin American countries in the list of nations Humaniq now operates in. Humaniq will fill in the gaps in financial inclusion, bringing knowledge and skills that will help people to use financial products and services effectively and with a greater awareness of their rights and responsibilities in financial markets.
Today, there are approximately 1.7 billion people without any access to financial accounts, according to the World Bank's Global Findex Database 2017 (Findex).…