Mastercard Executive VP reveals they mentored Ripple back in 2011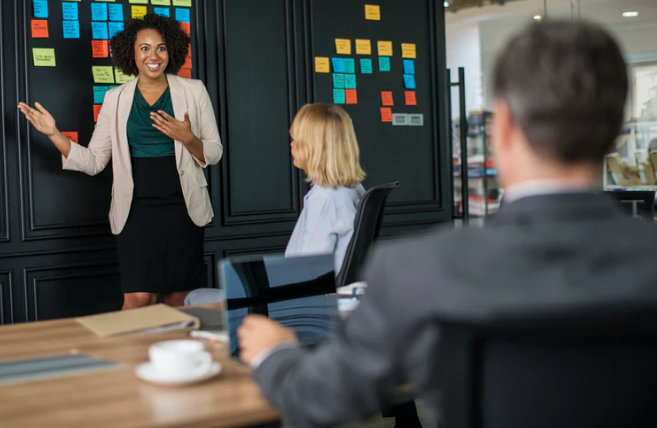 Ever since we know Ripple, one of the most remarkable characteristics of the company has been the way it relates with the financial world, a fact that has put the company in the spotlight as the most extended payment solution for cross-border transactions.
To say the least, we've all been wondering how did Ripple manage to get this sort of attention from the sector in such a seamless way, and well, as it all seems, everything is starting to have a sense now considering the recent declarations of the current Executive Vice President at Mastercard.
An extract of the full interview has been published on Twitter on September 11th, and many speculations have been going around the subject, as people consider as well declarations may be someway altered.
However, regarding what the video exposes, the executive member at Mastercard says they were crucial support for Ripple back when they were only discovering what they could attain to. Let's see the main details of the declarations given.
BREAKING!!!!
JUL18
Colleen Taylor – currently Executive Vice President at #Mastercard – used to mentor #Ripple back in 2011 helping them scale with a spirit of generosity. Her mindset is "we have scale, you have agility and we can work together" pic.twitter.com/Y1TWsHl3jV

— Steven Diep (@DiepSanh) September 11, 2018
A spirit of generosity is necessary
According to Colleen Taylor, Executive Vice President at Mastercard, it was back in 2011-2012 when Ripple came to their company to look for strategic advice for scaling their product.
Back then, the general sentiment for big companies was to be afraid of those starting as they conceived them as a potential threat. However, this was not the case for Mastercard which instead saw an incredible opportunity in Ripple's proposal.
Taylor said,
"We started making questions about the solution, and we actually recognized there was some gas in there."
So when they asked me if I could spend a couple of days with them developing a strategic plan for their product, I didn't hesitate. In fact, it was easy to see we could work together, as I saw it they had the agility and we had the scale, and that for me was the perfect match.
In this sense, Taylor admits that in today's business it is quite different the approach that is being given to startups concerning guidance and mentoring.
"This idea of I have the scale, you have the agility we can work together bringing solutions to the market" is pretty much an adopted idea for several big companies now; she said. Nonetheless, is not only a matter of developing the idea, or improving the business plan, we actually need to help them scale, and "the only way to do that is through a spirit of generosity"
Beyond incubation what startup companies need is a program that guarantees them to be in contact with potential clients, a program that says "We are gonna get you in touch with real banks, financial institutions, and get you your first clients, so you get to scale", that's definitely the next step in mentoring.
Conclusion
For sure we can see now where it all came from when it comes to Ripple's strength in the market, and undoubtedly we will continue seeing the company to grow and reach new levels. At the time of writing, Ripple's (XRP) has a value of $0.2635, let's see which side the coin moves in the coming days.
For the latest cryptocurrency news, join our Telegram!
Disclaimer: This article should not be taken as, and is not intended to provide, investment advice. Global Coin Report and/or its affiliates, employees, writers, and subcontractors are cryptocurrency investors and from time to time may or may not have holdings in some of the coins or tokens they cover. Please conduct your own thorough research before investing in any cryptocurrency and read our full disclaimer.
Photo by rawpixel on Unsplash
Australia progressively develops a crypto scheme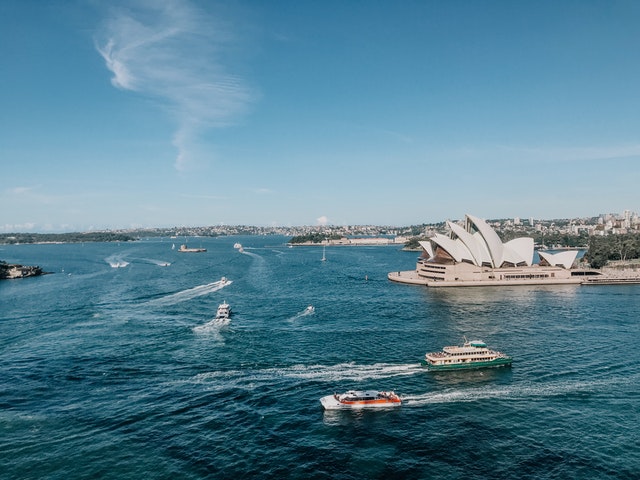 Cryptocurrency and the Bitcoin first entered our vocabulary in 2009. It has been 10 years and up to now many people recognize this terminology, however, it is not really used for payment. Despite it is slow progression worldwide, Australia is a growing market for it. Gambling and online casino is also strongly developing in Australia and it is using more digital exchanges. According to various statistics – online casino Australia is a widely researched topic and surely is attracting more and more people along with cryptocurrencies. There had been some changes in taxation and cash payments, so it is very likely that Australians will go digital and buy cryptocurrency very soon.
Australia has legalised cryptocurrency since 2017 with the support of the government. They have to be treated as property and subject to Capital Gains Tax(CGT). The change in tax law surely demonstrated how Australia is progressing towards digital.
In 2018, new cryptocurrency exchange regulations came into place and it got more complex. The new rules required exchanges to be registered with the Australian Transaction Reports and Analysis Centre (AUSTRAC) in order to prevent deceptive activity.
Australia looks ready to include Initial Coin Offerings (ICOs). They are cryptocurrency's way of community funding, which came into public back in 2014. Although it has been banned in China and criticized By the Us, Australia keeps being open to new possibilities…
Behold The Cryptopreneurs – Overcoming The Obstacles Facing The Blockchain Industry
Integrating blockchain technology is fast becoming a necessity for enterprise ventures and small or large businesses, but with a growing number of choices in the tech revolution, it's difficult to pick a direction without feeling overwhelmed or taken advantage of. This is where BEHOLD THE CRYPTOPRENEURS comes in.
Private keys, the myth of anonymity, and the battle against anarchist ideology are only a few of the difficult challenges faced by businesses that want to incorporate blockchain into their culture. Author Dennis H. Lewis guides the reader through those challenges and helps them discover the true potential of investing in this new economic paradigm.
Every business has pain points that must be overcome in order to branch out and thrive in an ever-changing commercial environment. Blockchain has real world solutions and cryptopreneurs are not limited to the cryptocurrencies they invest in but rather how they seize economic and technological opportunities to make it work for them.
Innovation, trust, and solutions can differentiate your business from all the noise, but without a solid marketing plan, a cryptopreneur can have the best idea and never get far. Remember: a million great ideas times zero market presence equals zero success.
Investors want to know there is public interest and enthusiasm in a project before they commit any money to it. As a cryptopreneur, you are tasked with generating that interest from the…
Can Sharding Fix the Limitations of Blockchain or is the Network Doomed?

Performance and scalability issues have bottlenecked the future development and real-life application of popular mainchains, such as Bitcoin and Ethereum. Many methods have been employed to solve this problem, but all of them have their own pros and cons.
The Impossible Trinity – safety, decentralization and scalability, coined by the blockchain world, bars the way to the future and the industry has fought hard to figure out an optimized solution. Sharding, proposed by Ethereum, has been viewed as one such candidate.
What is sharding?
Sharding technology splits a network into smaller partitions called shards, which contain an independent state and transaction history. The idea behind this is to divide a huge amount of workload into smaller pieces to make life easier for every participating node.
If sharding were to be adopted, each node will only need to keep a part of the network's information, instead of downloading the whole ledger, which can lead to a large data file. Subsets of nodes grouped into one shard will only process transactions specific to that shard. By doing this, the network will be able to process many transactions in parallel, and the performance will continue to increase with more nodes joining in, thus making the network highly scalable.

Continue Reading