BetMatch – Bringing secure & transparent betting to blockchain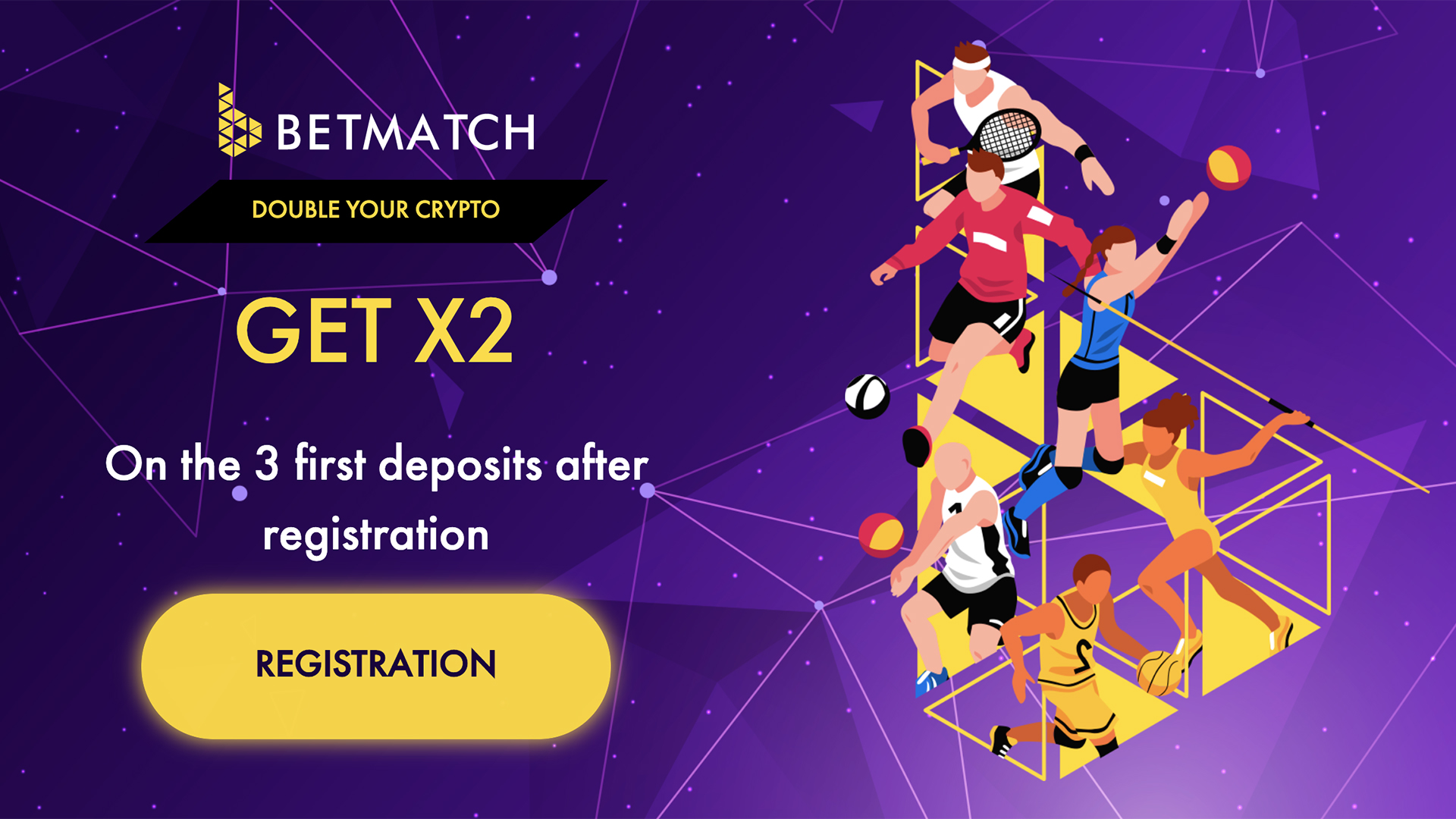 The project's top priority is fraud protection and bookmaker's activity transparency (users can always verify the platform's account balance). You can bet that betting will become more innovative.
People have been making bets since the earliest of times. In Ancient Greece, spectators used to bet on the Olympics' participants, while in Ancient Rome – Romans used to bet on gladiators and chariot racers. Back then, people placed bets by agreeing with each other. Bookmaking as a business originated in Britain two millennia later. Throughout history governments limited or even prohibited betting and gambling, as they took the matter very seriously. Betting industry boomed in the 1990s as bookmakers started to accept bets via the Internet.
Crypto-betting is secure, fast and transparent.
Typical betting platforms share the same problems, such as opacity, geographical payment limitations and necessity to trust site owners who might fix the odds or refuse to pay-out the winnings. All these problems can be easily solved by implementing blockchain and cryptocurrency into the core of a betting system.
In the majority of cases gamblers are not able to keep track of the funds and trace the bets in a blockchain. Such bookmakers use cryptocurrency only for client generation and do not make the next step.
Blockchain technology can offer a solution that can break this cycle of mistrust and create a new standard for online betting. BetMatch project utilizes such a solution and offers betting based on blockchain technology.
BetMatch is a decentralized betting house that combines a classical  business model based on traditional betting abiding by an unbiased paradigm that uses blockchain technology with a social betting network as the second (community-based) layer. BetMatch's architecture offers several features that work together to create a safe and transparent betting system:
– elimination of the human factor and third-party influence on bet processing, results displaying and winnings pay-out
– all bets are unprecedentedly fair and transparent due to the use of blockchain technology
– cryptocurrency-only bets, which means no more payment systems' fees on deposition and withdrawal or immense charges on the winnings
– "bookmaker's guarantee" is replaced with "smart-contract", which means that all the bets will be instantaneous and pay-outs can't be delayed or cancelled
– using internal tokens for betting can reduce the internal fees twofold
BetMatch uses XBM internal tokens (Ethereum ERC20 standard). Using these for betting, users can drastically decrease the internal fees or even cash out said fees on top of the winnings. Users can also lease the XBM tokens to the users in need for a small percentage of their winnings. XBM tokens will also be awarded to active and useful members of the community, such as experienced forecasters or outstanding sports analysts. The token is listed and can be purchased on Latoken exchange (https://latoken.com/ico/ETH-XBM), Crex24 (https://crex24.com/exchange/XBM-ETH) and betmatch.io. The token has grown 500% since its launch.
Players using centralized betting systems risk losing their money, as the company itself decides how much will be paid-out in the end. BetMatch with its combined business model, however, is designed to create a long-term solution for modern cryptocurrency-based betting systems.
Funds are deposited on a smart-contract which automatically transfers currency for betting on the user's account and pay-out is guaranteed by a dedicated liquidity pool the balance of which can be verified at any given moment. Every 100th block containing data on the private blockchain activity is uploaded to Ethereum public blockchain. That allows the system to operate with high speed but also provides security, decentralization and fail-safety.
Enjoy secure betting on BetMatch.io.
CoinField Starts One Week SOLO Token Pre-Sale

CoinField has launched its SOLO Token Pre-Sale today, which started at 6 pm UTC (10 am PST). The pre-sale will run December 9-16, 2019. A limited number of participants will be able to purchase a total of 40 million SOLO tokens at a discounted rate, ahead of the public sale in Q1 2020.
Last month, CoinField sent out 50,000 invitations to the Sologenic VIP community members who needed to sign up for a CoinField account, pass the KYC verification process and successfully fund their account before December 6, 2019, to join the pre-sale.  
Built on top of the XRP Ledger, Sologenic was unveiled at the Malta AI & Blockchain Summit in November, where it was nominated as "DeFi Project of the Year."
"I have to say that from all the projects in 2019, this one, in particular, caught my eye for various reasons. The first one being that this is an ambitious project that aims to revitalize the trading industry through a blockchain-only solution, and the second being the innovative use of XRP Ledger technology to make it all happen. I'm confident that with Sologenic's stellar direction, this will be one of the projects to…
Five Strategies for Lowering Your Crypto Taxes
Getting taxes done isn't always the highest item on everyone's to do list. This is especially true if you have accumulated significant gains from investing in cryptocurrencies. What many investors often don't consider are the opportunities to actually reduce their tax liabilities from their crypto investing. This article discusses five strategies that you can use to help minimize your crypto tax liability.
Depending on what country you live in, your cryptocurrency will be subject to different tax rules. The questions below address implications within the United States, but similar issues arise around the world. As always, check with a local tax professional to assess your own particular tax situation.
1. Tax loss harvesting
Tax loss harvesting is a common strategy in the world of investing where you sell your assets that will realize a capital loss. All you need to do is look at your investments and see which ones you bought for more than they are currently worth. By selling at a loss, you can potentially dramatically lower your net capital gains and thus reduce your taxable income. Given the market we are currently in, there are abundant opportunities to harvest losses and save on your tax bill. Cryptocurrency tax calculators have built specific tax loss harvesting tools that you can use automatically detect which coins present…
The Best Thing to Share with Your Family on Thanksgiving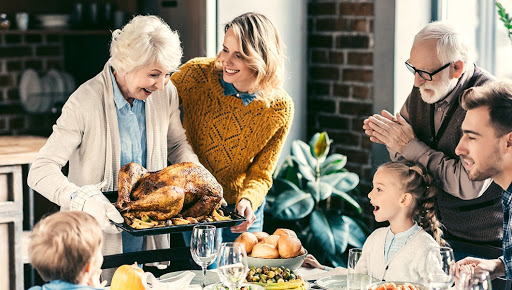 Sitting at the Thanksgiving table, your cousin remarks that her credit card was stolen in their data breach and was used to shopping during Black Friday last year. You quickly say, "That wouldn't have happened if you used Bitcoin," which leads to an awkward silence. "Isn't that what people use to buy illegal drugs?" your cousin finally asks, while your other relatives nod their heads. At this Thanksgiving Day, it's time to share the true meaning of cryptocurrency.
The first thing to do is to compare the cryptocurrency to cash. Remind your cousin that when she pays with cash, she doesn't have to give away any of her personal details unless the purchase requires it, and more importantly, the merchant has no access to get more of her money than what she gave him. Similarly, cryptocurrency works the same way in the digital realm. Therefore, cryptocurrency payment is also less open to fraud and theft comparing to credit card.
How to make profits with cryptocurrency
What's more, you can also make profits in crypto trading. In spot trades, investors buy cryptocurrencies like bitcoins and make a profit when BTC rise in price. But there are more opportunities to profit in another way: futures trading.
Compared to spot trades, futures trading enables investors to make a profit on both the upward and…