BetMatch – Bringing secure & transparent betting to blockchain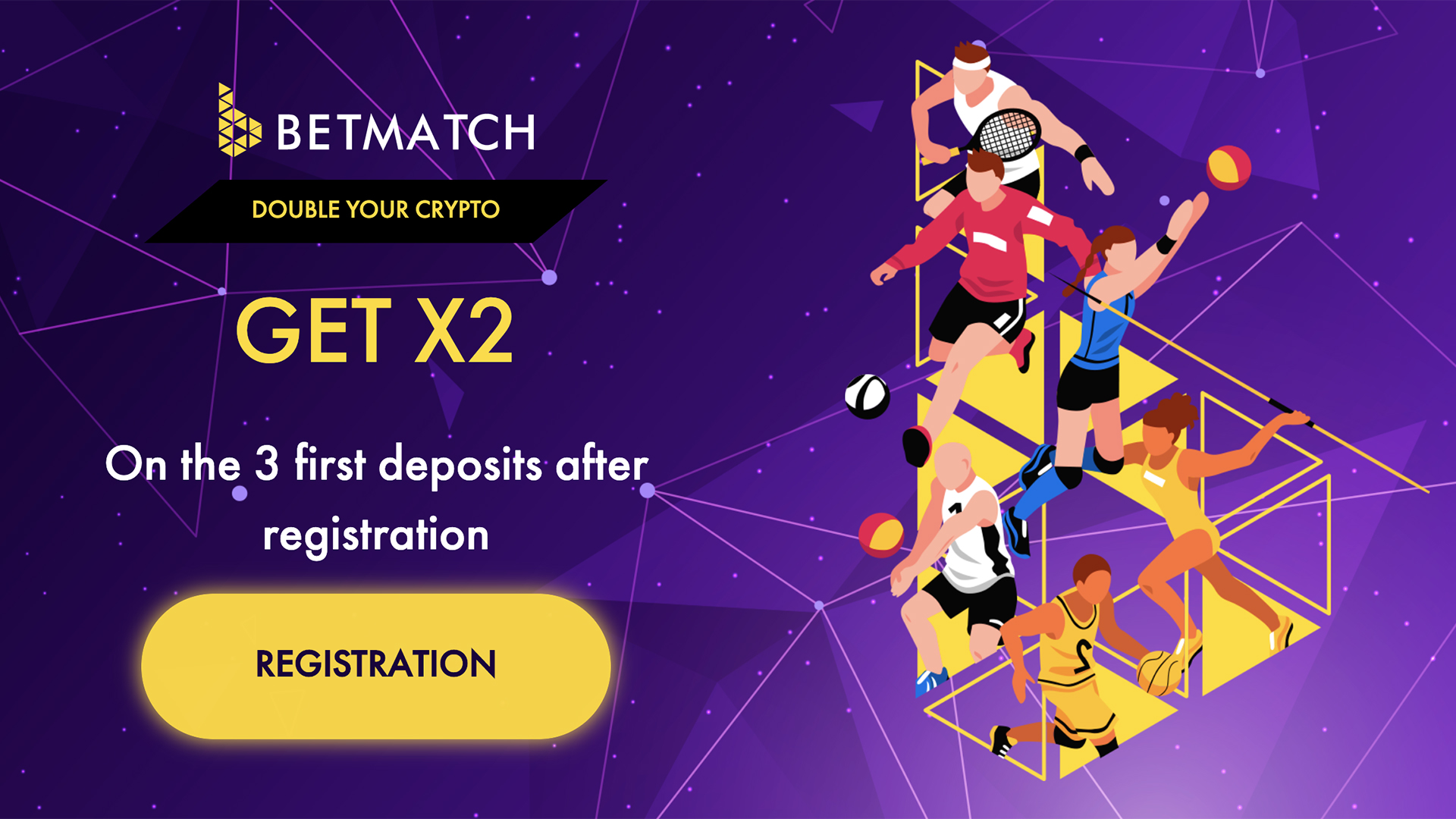 The project's top priority is fraud protection and bookmaker's activity transparency (users can always verify the platform's account balance). You can bet that betting will become more innovative.
People have been making bets since the earliest of times. In Ancient Greece, spectators used to bet on the Olympics' participants, while in Ancient Rome – Romans used to bet on gladiators and chariot racers. Back then, people placed bets by agreeing with each other. Bookmaking as a business originated in Britain two millennia later. Throughout history governments limited or even prohibited betting and gambling, as they took the matter very seriously. Betting industry boomed in the 1990s as bookmakers started to accept bets via the Internet.
Crypto-betting is secure, fast and transparent.
Typical betting platforms share the same problems, such as opacity, geographical payment limitations and necessity to trust site owners who might fix the odds or refuse to pay-out the winnings. All these problems can be easily solved by implementing blockchain and cryptocurrency into the core of a betting system.
In the majority of cases gamblers are not able to keep track of the funds and trace the bets in a blockchain. Such bookmakers use cryptocurrency only for client generation and do not make the next step.
Blockchain technology can offer a solution that can break this cycle of mistrust and create a new standard for online betting. BetMatch project utilizes such a solution and offers betting based on blockchain technology.
BetMatch is a decentralized betting house that combines a classical  business model based on traditional betting abiding by an unbiased paradigm that uses blockchain technology with a social betting network as the second (community-based) layer. BetMatch's architecture offers several features that work together to create a safe and transparent betting system:
– elimination of the human factor and third-party influence on bet processing, results displaying and winnings pay-out
– all bets are unprecedentedly fair and transparent due to the use of blockchain technology
– cryptocurrency-only bets, which means no more payment systems' fees on deposition and withdrawal or immense charges on the winnings
– "bookmaker's guarantee" is replaced with "smart-contract", which means that all the bets will be instantaneous and pay-outs can't be delayed or cancelled
– using internal tokens for betting can reduce the internal fees twofold
BetMatch uses XBM internal tokens (Ethereum ERC20 standard). Using these for betting, users can drastically decrease the internal fees or even cash out said fees on top of the winnings. Users can also lease the XBM tokens to the users in need for a small percentage of their winnings. XBM tokens will also be awarded to active and useful members of the community, such as experienced forecasters or outstanding sports analysts. The token is listed and can be purchased on Latoken exchange (https://latoken.com/ico/ETH-XBM), Crex24 (https://crex24.com/exchange/XBM-ETH) and betmatch.io. The token has grown 500% since its launch.
Players using centralized betting systems risk losing their money, as the company itself decides how much will be paid-out in the end. BetMatch with its combined business model, however, is designed to create a long-term solution for modern cryptocurrency-based betting systems.
Funds are deposited on a smart-contract which automatically transfers currency for betting on the user's account and pay-out is guaranteed by a dedicated liquidity pool the balance of which can be verified at any given moment. Every 100th block containing data on the private blockchain activity is uploaded to Ethereum public blockchain. That allows the system to operate with high speed but also provides security, decentralization and fail-safety.
Enjoy secure betting on BetMatch.io.
8 Brilliant Reasons Why You NEED to Join BitStarz Today!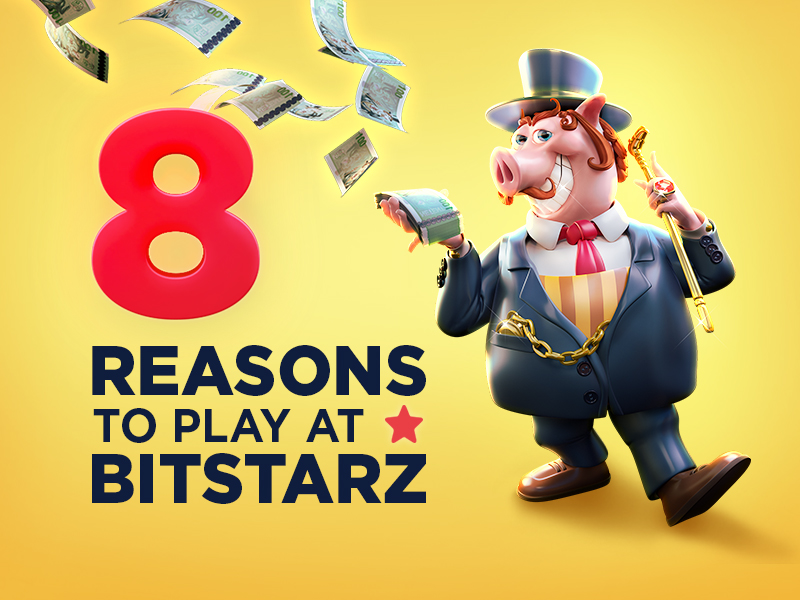 BitStarz Casino is the home of big wins, big promotions, and big action, but chances are you know that already. Since our inception back in 2014, we've been on a rollercoaster journey that has seen BitStarz launch many industry firsts, win industry-leading awards, and shake the foundations of online casino play to its core.
Still on the fence about joining BitStarz? Here are eight brilliant reasons as to why you should create a BitStarz account sooner rather than later…

We Make Millionaires – Fact
When it comes to winning big, BitStarz players are breaking records left, right, and center. In 2019 alone, we've already made two multi-millionaires and we have this feeling that multi-millionaire number three is not too far away. Back in March, one incredibly lucky player entered this BitStarz history books, as he won a cool $1,376,221 from a single spin on Slotomon Go. Not long after that in May another player rumbled the reels on Azrabah Wishes, bagging a breathtaking $2,458,064 from a single spin.
Can you afford to pass up the chance to be BitStarz next mega-millions winner? We didn't think so!
Continue Reading
Neobank Juno Raises USD 3M from Polychain, Sequoia and Dragonfly
Juno aims to provide a high-yield account for savings
Juno, a neo banking platform that leverages decentralized digital assets to provide customers a high-yield account for savings, has announced that the completion of a USD $3 million seed round. Investors include prominent firms such as Polychain Capital and Sequoia Capital's Surge. The platform is set to launch in select markets next year and is taking a radical approach towards creating an open and global financial system for everyone, regardless of location or income.
Banks in developed countries – including the US, Europe, Japan, and Singapore – traditionally offer between 0.01% and 0.10% interest through checking and savings accounts. This interest will be distributed daily and will fluctuate regularly.  Clients will also be able to send and receive money anywhere in the world without intermediaries and at no cost. Additionally, the company plans to introduce a debit card with a partner bank in the future.
Juno is built on the Ethereum blockchain and uses Nuo protocol for its core functionality. Its main feature is to enable decentralized lending and borrowing of digital assets to earn a high yield on stablecoins such as USDC. Juno is leveraging these assets to build the next generation of global decentralized financial and banking services (DeFi).
Varun Deshpande, co-founder of Juno
Bitcoin recovery services – Pros and Cons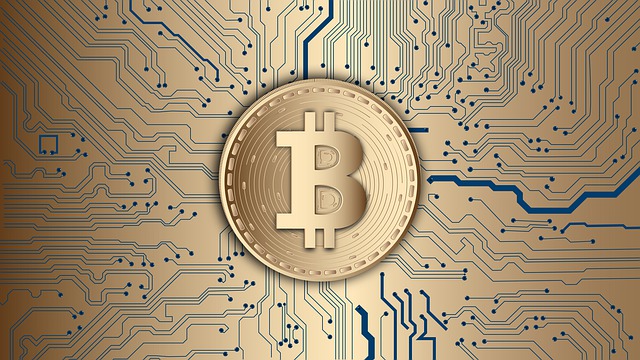 A difference between fiat currency and cryptos, and it's arguably the most important, is that with fiat currency financial institutions such as banks will get your money back if it goes missing, or if you place an order which never arrives. Unfortunately, this doesn't apply to cryptos, with personal responsibility being crucial.
Cryptocurrency must be stored somewhere such as in the reputable Bitcoin Luno wallet, but if this was to become inaccessible, it could mean there's the potential for duns to be lost forever. However, there are now recovery services in place which aim to attempt recovery, but, of course, there are pros and cons which come with them.
The main advantage is, of course, there is a chance that a wallet will be recoverable, as there could be a large amount of Bitcoin stored. While the chances of recovery do vary, if a user was able to recall their password, there's an improved chance of success. So, keeping a backup of a password is crucial in case the worst does happen.
Many recovery services are operating now, and some use different techniques to others, so there is always a chance one provider may be able to help. The more options, the better in this instance, and as customer reviews are viewable online, it will give those in need of help…