Earn Profits with the AMFEIX Blockchain Fund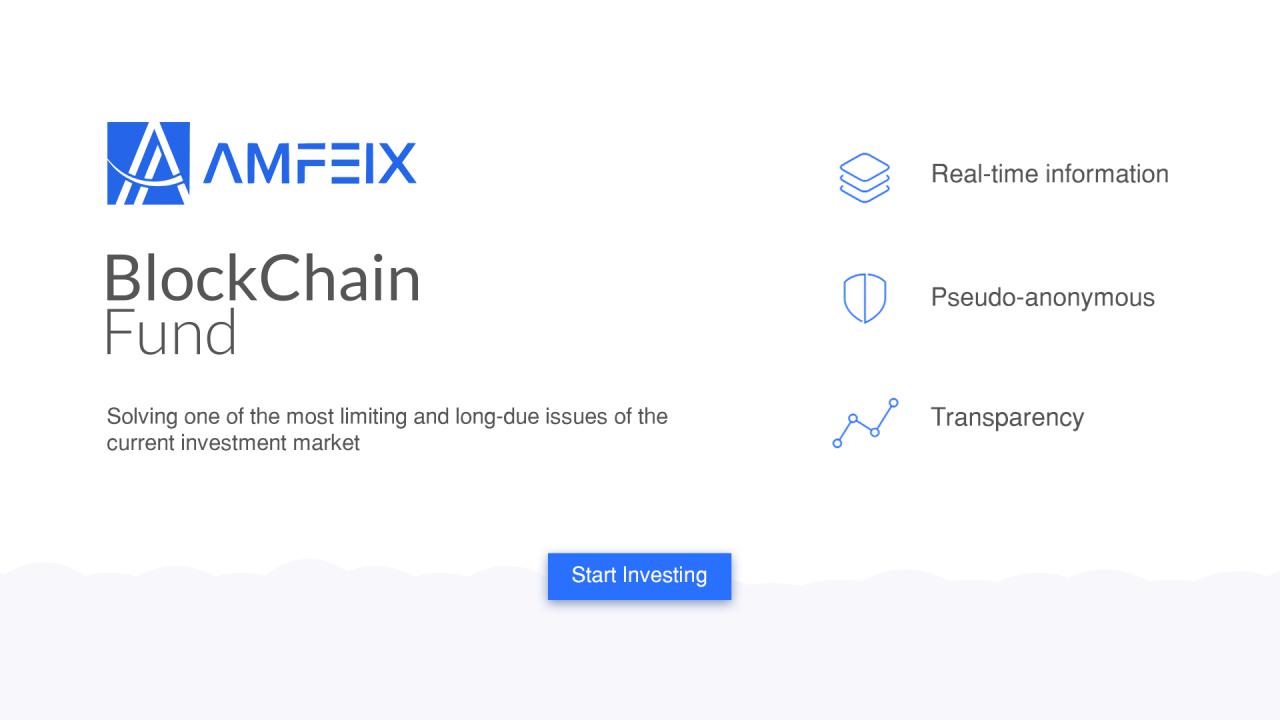 Are you looking to increase your profits through a blockchain fund? If you are, then AMFEIX.com is the solution you need to make your dream a reality. The fund is a one-of-a-kind investment vehicle based on the blockchain ecosystem.
The service charges a flat 20 percent fee for its management services. The fee is not paid upfront but is instead deducted from your profits by the fund. Investors looking to invest their BTC holdings can expect to enjoy a monthly ROI of between 10-20 percent. Note that you can only make deposits using BTC.
Fiat currencies are not supported or accepted on AMFEIX. For this reason, the profits and losses are also calculated using BTC. When it comes to profits, the fund deducts the percentage from existing BTC assets. When traders incur a loss while trading, the losses get split between the platform and the investors.
Apart from earning profits from traditional trading, you can also earn some much-needed digital assets through its referral program. For every participant you introduce to AFMEIX, you become entitled to 10 percent of all profits realized by that particular investor. The referral program provides an opportunity for you to earn more money.
Monthly Performance
If you want to learn more about what AMFEIX has to offer, you should check out its official website. Here, you will notice that the trading fund has provided its trading statistics for the past few moments. Currently, you can view statistics from the beginning of 2019 all the way to the month of May-June.
A cursory look at the statistics indicates that January was quite profitable. The records indicate that the company earned a whopping 30 percent. May is, by far, the least profitable month with the earnings, totaling 13 percent. Even though this is a decline, the figures are still quite impressive, especially considering that investors do not have to make any input.
Creating Your Investment Wallet and Uploading Funds
AMFEIX is a step beyond other investment funds in that it has not specified the length of time that investors ought to invest their digital assets. For you to benefit from the investment services on offer, all you need to do is create a wallet on its website. When the wallet is ready, proceed to deposit some funds.
The whole process will take a few minutes to complete. As soon as the funds are online, the account management gets handed over to the investment and trading team to start generating profits for you.
Users also get to enjoy a lot of flexibility when dealing with AMFEIX. Keeping in mind that there is no minimum investment period, investors can choose to terminate their contracts whenever they wish. When you terminate the contract with the trading funds, the digital assets immediately become available for withdrawal.
You can, therefore, withdraw the digital assets as soon as they get credited into your investment account. It normally takes a period of twenty-four hours for the funds to receive clearance.
Final Thoughts
Investors worried about trading in crypto due to its high-volatility rates don't need to worry. AMFEIX.com is here to make sure that all savvy investors get to earn a profit from their assets. Proper security measures are in place to protect against cyber-attacks as well as unauthorized access to the cold wallets.
Five Strategies for Lowering Your Crypto Taxes
Getting taxes done isn't always the highest item on everyone's to do list. This is especially true if you have accumulated significant gains from investing in cryptocurrencies. What many investors often don't consider are the opportunities to actually reduce their tax liabilities from their crypto investing. This article discusses five strategies that you can use to help minimize your crypto tax liability.
Depending on what country you live in, your cryptocurrency will be subject to different tax rules. The questions below address implications within the United States, but similar issues arise around the world. As always, check with a local tax professional to assess your own particular tax situation.
1. Tax loss harvesting
Tax loss harvesting is a common strategy in the world of investing where you sell your assets that will realize a capital loss. All you need to do is look at your investments and see which ones you bought for more than they are currently worth. By selling at a loss, you can potentially dramatically lower your net capital gains and thus reduce your taxable income. Given the market we are currently in, there are abundant opportunities to harvest losses and save on your tax bill. Cryptocurrency tax calculators have built specific tax loss harvesting tools that you can use automatically detect which coins present…
The Best Thing to Share with Your Family on Thanksgiving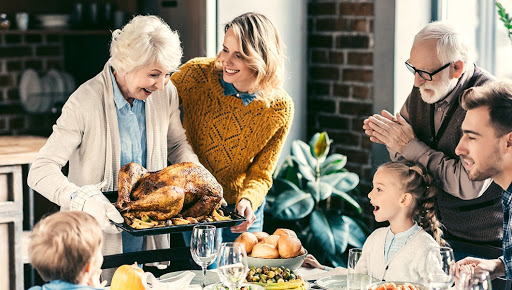 Sitting at the Thanksgiving table, your cousin remarks that her credit card was stolen in their data breach and was used to shopping during Black Friday last year. You quickly say, "That wouldn't have happened if you used Bitcoin," which leads to an awkward silence. "Isn't that what people use to buy illegal drugs?" your cousin finally asks, while your other relatives nod their heads. At this Thanksgiving Day, it's time to share the true meaning of cryptocurrency.
The first thing to do is to compare the cryptocurrency to cash. Remind your cousin that when she pays with cash, she doesn't have to give away any of her personal details unless the purchase requires it, and more importantly, the merchant has no access to get more of her money than what she gave him. Similarly, cryptocurrency works the same way in the digital realm. Therefore, cryptocurrency payment is also less open to fraud and theft comparing to credit card.
How to make profits with cryptocurrency
What's more, you can also make profits in crypto trading. In spot trades, investors buy cryptocurrencies like bitcoins and make a profit when BTC rise in price. But there are more opportunities to profit in another way: futures trading.
Compared to spot trades, futures trading enables investors to make a profit on both the upward and…
How Tax Agencies Are Going After Crypto Traders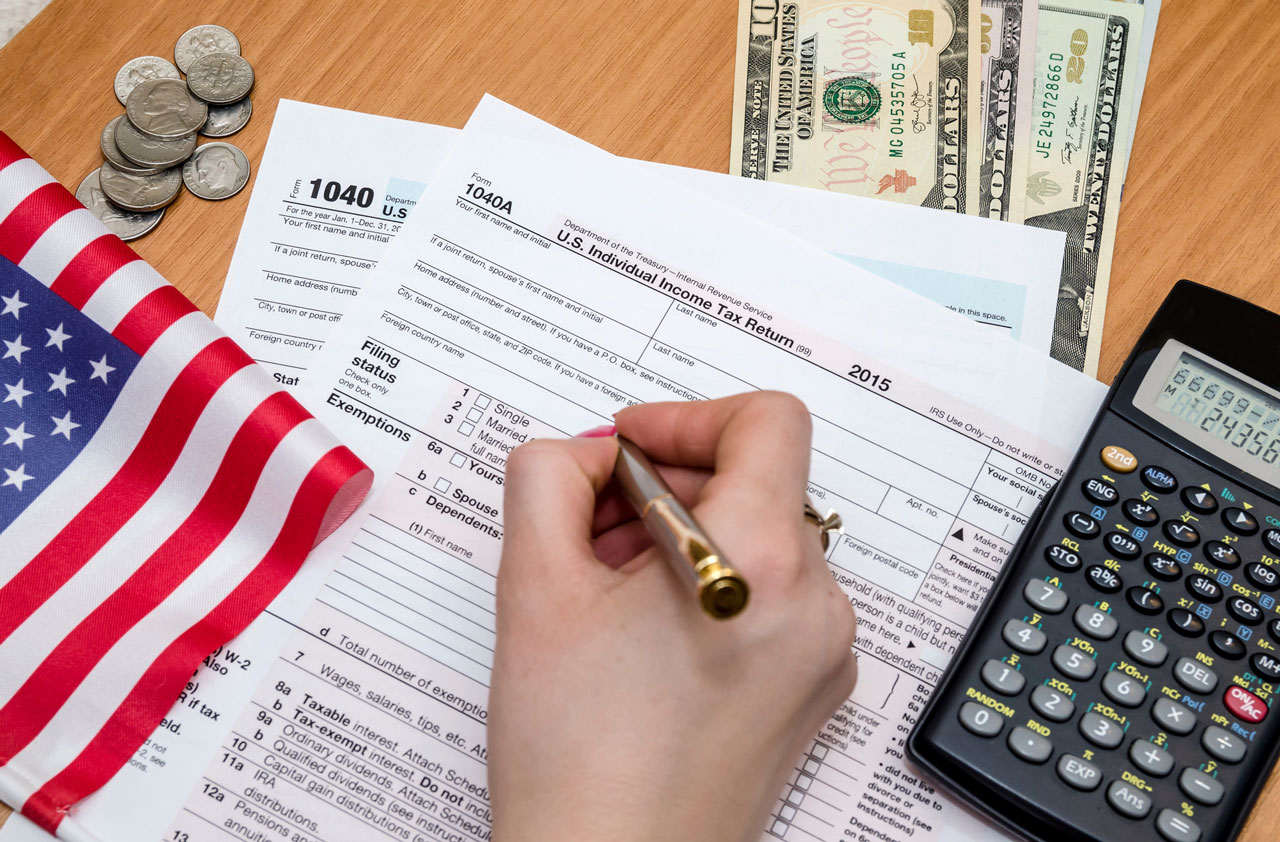 Bitcoin investors have in recent months faced increased pressure from various governments around the world regarding unpaid taxes accrued from their holdings.
Tax agencies across the globe continue the regulatory push that has put crypto under the radar, especially in the aftermath of the massive gains enjoyed during the bitcoin price boom of 2017. And although Bitcoin and other cryptocurrencies have since experienced a major tanking esp. over the last 20 months, the focus has shifted gears. Now tax authorities are keen on having cryptocurrency holders file their tax returns properly, and in some cases, are pushing for penalties on potential crypto tax cheats.
Here is how various governments are reacting to the issue of unpaid bitcoin taxes.
U.S.A
The U.S' Internal Revenue Service (IRS) recently began sending out crypto tax-related letters to some 10,000 individuals. The IRS letters are to the effect that crypto investors may owe the taxman money for cryptocurrency trades they may have carried out in the last couple of years. 
In 2014, the IRS issued guidance that classed Bitcoin and other cryptocurrencies as property, meaning that trading crypto among other activities is a taxable event. Thus, taxpayers who made profits on their crypto face penalties and tax on cryptocurrencies,…