Earn Interest on Bitcoin and Other Cryptos with Amon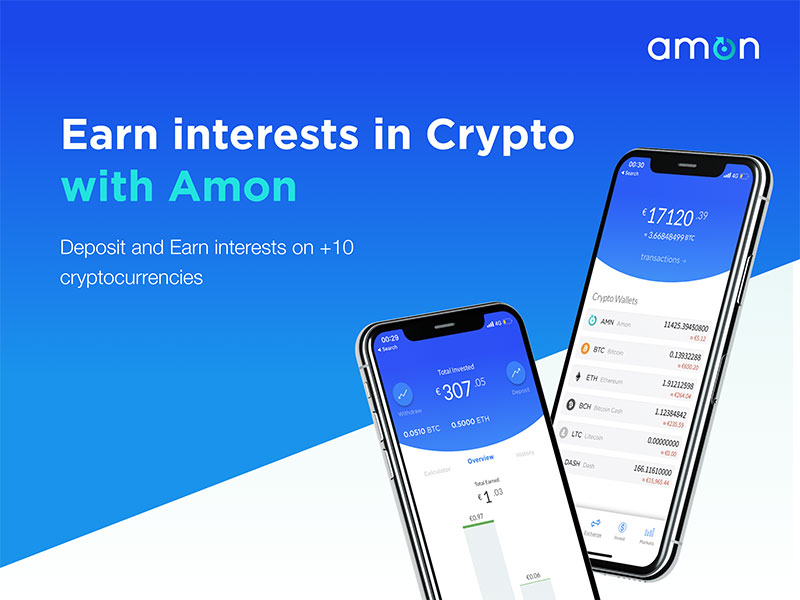 Take a step back and acquire interest on your crypto wallet; whether you are holding Bitcoin or other cryptocurrencies, the Amon Earn product allows you to earn interest for simply depositing cryptos. Instead of storing assets in an exchange such as Binance or Coinbase you simply deposit them in the Amon Wallet – doing so you will earn a percentage of interest every week.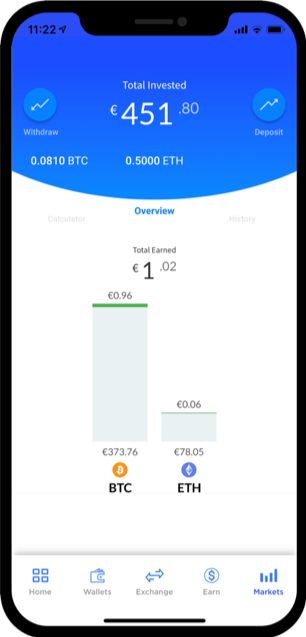 What is Amon Earn About?
With more than 95% of crypto users using digital currencies as part of their investment portfolio, a smaller number spend cryptocurrencies day to day – the future remains bright for crypto finance.
So what has Amon done to help crypto investors and users? As easy as it sounds, they created an innovative Earn Product – by placing your cryptocurrencies in the Amon Wallet you can earn interest every week.
Whether you are adding Bitcoin (BTC), Ethereum (ETH)or LiteCoin (LTC)to your Amon Wallet it is really very simple – every Monday without fail you will receive an additional interest payment for those currencies – you can earn more with Amon.
And these are not the only cryptocurrencies, you can earn interest on more than 15 other cryptocurrencies!
How Does Amon EARN Work?
You might be wondering how Amon is able to provide interest from your deposited funds? It is quite straightforward – Amon has some great partnerships with Hedge Funds, professional trading companies that require large amounts of capital to place their trades. They borrow cryptocurrencies to third parties to pay their capital interests.
Amon keeps only 20% of the proceeds and shares 80% with the community. Amon Earn is both easy and straightforward:
Deposit your digital currencies in the Amon Wallet
You will receive interests on deposited funds every Monday
Want to withdraw? No problem – there is no locking period
20+ Coins – Bitcoin(BTC), Ethereum(ETH), Ripple(XRP), BitcoinCash(BCH), LiteCoin(LTC), DASH, and other coins in the pipeline.
How do I Calculate my Interest?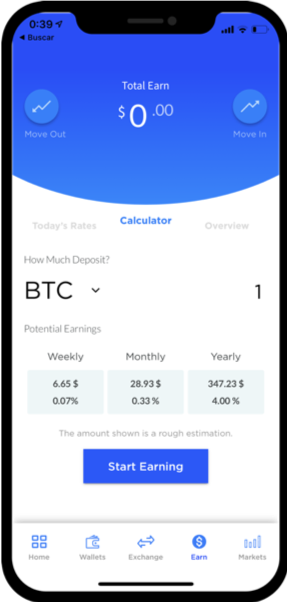 Wondering how much you can earn? With the Amon Calculator, you can work out the potential interests from your deposited crypto funds.
Simply insert the type of cryptocurrency you want to estimate as well as the amount and the calculator will give you an assessment of the weekly, monthly and annual yields that you could receive.
Based on market conditions the level of interest may change a bit, on average Amon Team estimates a yearly yield of 3-10% per annum.
The rates are updated every week and displayed on the APP. 
What Else Can You do with the Amon Wallet?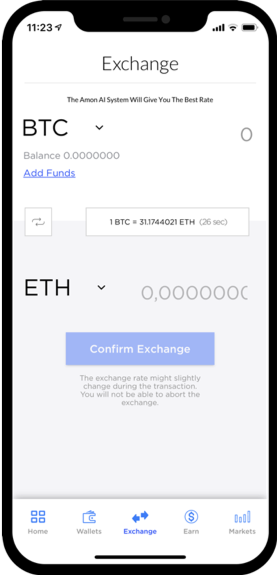 The Amon Wallet is not just an interest-earning wallet, it is much more. You can also use the wallet to:
Buy & Sell over seven cryptocurrencies
Deposit / WithdrawEuro with a unique Virtual IBAN
Exchangecrypto-crypto and crypto-Euro
Trackthe performance of your coins
Pre-Order Card, Amon is shortly launching a debit card with a fully integrated powerful AI Systemto convert cryptos at the time of purchase
Who is Behind the Amon Wallet and How Secure is it?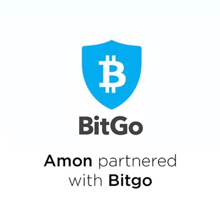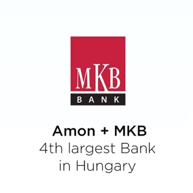 The Amon Wallet is secured by the SEC regulated provider BitGo. BitGo is a supplier of custodial services that works with the top blockchain companies around the globe, handling millions of transactions and crypto assets. For additional piece of mind, they are also insured for up to $100 Million against loss and hacks.
As a top-level partner known for its reliability, Amon decided to work with BitGo to provide real security for the users – your funds have never been safer in the Amon Wallet.
Who is Amon? Starting its journey in 2017, Amon raised $1.5 Million via a successful ICO – in March 2019 Amon was proud to announce that they joined the Innovation Fund of MKB Bank, the fourth largest bank in Hungary.
Amon Vision and Awards
Amon's journey started in November 2017 when they began to build a unique Wallet that offered unrivaled services.
Over the past year and a half Amon has been able to create different products for the needs of different crypto users:
By holding your cryptos you can use the Earn product and make good interests
You can buy Bitcoin or cryptos with Euro/swap between different cryptos – Amon is connected with a number of different exchanges and provides only the best rate for your exchange
Amon will also be releasing a debit card backed by the Amon AI system to optimize users spending at the point of sale
Amon is proud to announce that they were awarded the Top Disruptive Company in 2019at the Malta Blockchain Summit in May 2019 along with two other important projects, Bitcoin.com and HoloChain.
If you have queries, please do free to drop them a line at hello@amon.tech or join the Amon community on the Amon Telegram Group.
Download the Amon App on iOS, Android or use the Web wallet.
Harmony One listed on KuCoin Cryptocurrency Exchange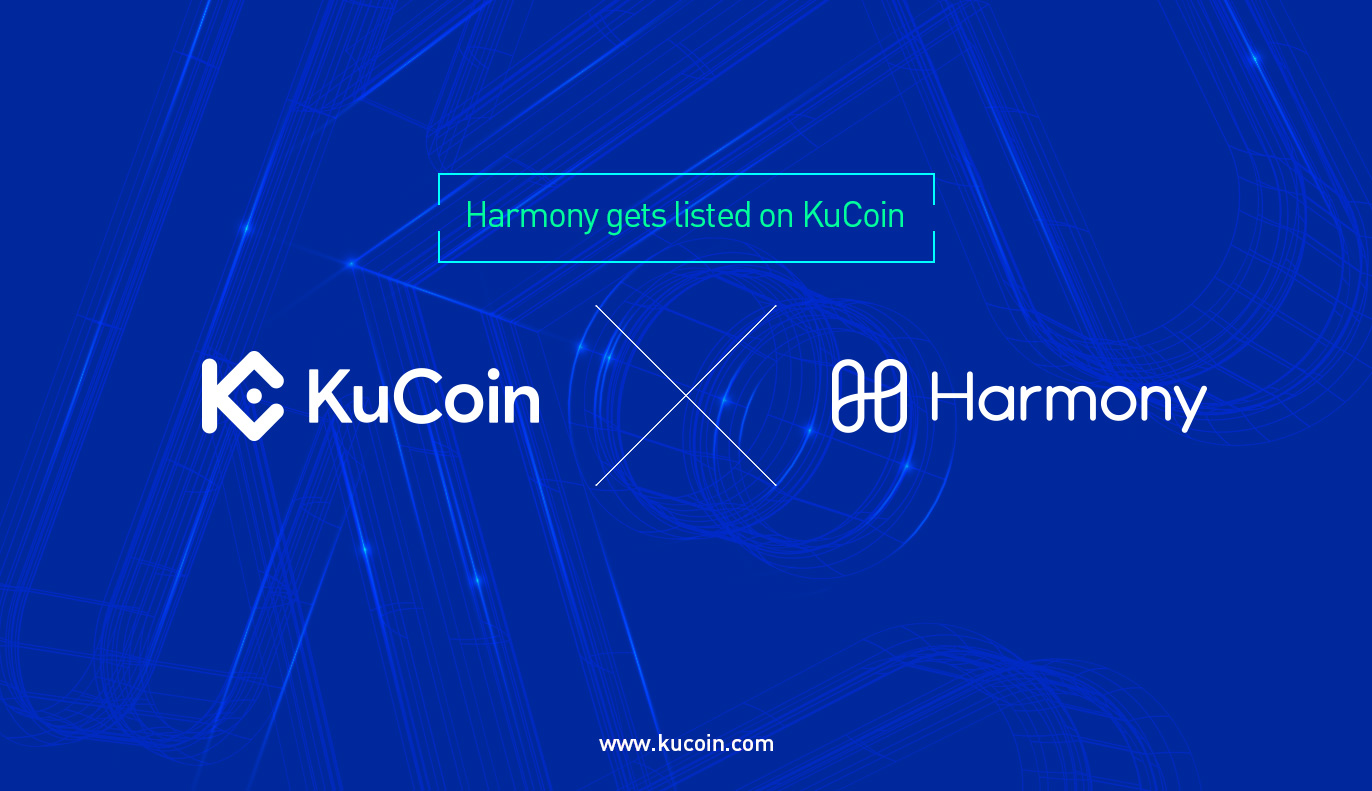 Harmony One, the deep sharded scalable blockchain built by a team of engineers from Google, Apple, Amazon, Facebook, Harvard and Stanford, has announced its launch on KuCoin exchange. The trading will start at 6pm (UTC+8), August 22nd and supported tradingpairs include ONE/BTC and ONE/USDT.
With over 5 million registered users from about 100 countries and regions, KuCoin, an IDG-backed crypto exchange, is often known for a wide range of tradable digital assets. By listing high quality blockchain projects, the platform aims to better meet investors' needs while provide enhanced liquidity of projects' token to worldwide base of users.
Garlam Won, Head of Marketing at Harmony One said, "We want to make $ONE available to everyone in the world, regardless of their country, race or gender. And having a global exchange like Kucoin as a launch partner will allow us to provide liquidity of $ONE without borders"
With the mainnet launched, Harmony is expanding its ecosystem out into the Non-Fungible Collectibles sector with its recent acquisition of Sequoia funded  digital collectible startup Quidd with Animoca Brands.  Quidd raised $13m in venture funding led by Sequoia to build a digital collectible mobile app. Today, Quidd has 325 brand licenses including Game of Thrones, Rick and Morty, and Marvel superheroes. Quidd has issued and sold over 2.1 billion individually-serialized digital collectibles, and generated over $10m in gross revenues from…
Kriptomat Exchange Launches World's First Gamified Blockchain Rewards Program
Estonia, Europe 12th of August –Today, the government-regulated cryptocurrency exchange Kriptomat launched the world's first gamified blockchain rewards program. The unique experience allows users to play games of chance, collect blockchain assets, craft collectibles, and acquire non-fungible tokens that provide discounts and can be played in over 20 different video games. The loyalty program, called The Dragon Riders of Kriptomat, operates on the Enjin Platform and utilizes the new ERC-1155 token standard recently adopted by the Ethereum community.
"We are thrilled to lead the charge when it comes to adopting blockchain for rewards because we honestly believe that on-chain tokens are the most advanced form of digital asset in existence," said Srdjan Mahmutovich, Kriptomat CEO. "Our team always strives to advance personal sovereignty, economic equality, and social equity by building community-centric platforms that offer transparency, opportunity, and self-governance to all who use them. This rewards program is another one of our innovations that will prove to the general public that blockchain is the future of digital proprietary."
In the launch announcement, Kriptomat explains that blockchain assets are far more valuable than ordinary reward points. Users can store blockchain assets securely for a lifetime, sell or trade them for money or cryptocurrency, or use them in a multitude of apps and games.
With the Kriptomat rewards program, the team aspires to provide its customer base with the…
NEXO Token Holders Receive US$2,409,574.87 in Dividends

Nexo is delighted to announce that the Dividend Payment of US$2,409,574.87 to NEXO Token Holders scheduled for August 15, 2019, is now complete.
NEXO Token Holders can simply log in to the Nexo Mobile App to view the dividend that has been credited to their wallets.
The annualized dividend yield is an impressive 12.73%, which surpasses all of the highest dividend-paying stocks in the S&P 500.
Nexo's innovative dividend-distribution methodology rewards long-term investor confidence and also decreases market volatility around ex-dividend dates. It consists of two parts – the Nexo Base Dividend and the Nexo Loyalty Dividend, each making up 50% of the total amount in the current distribution.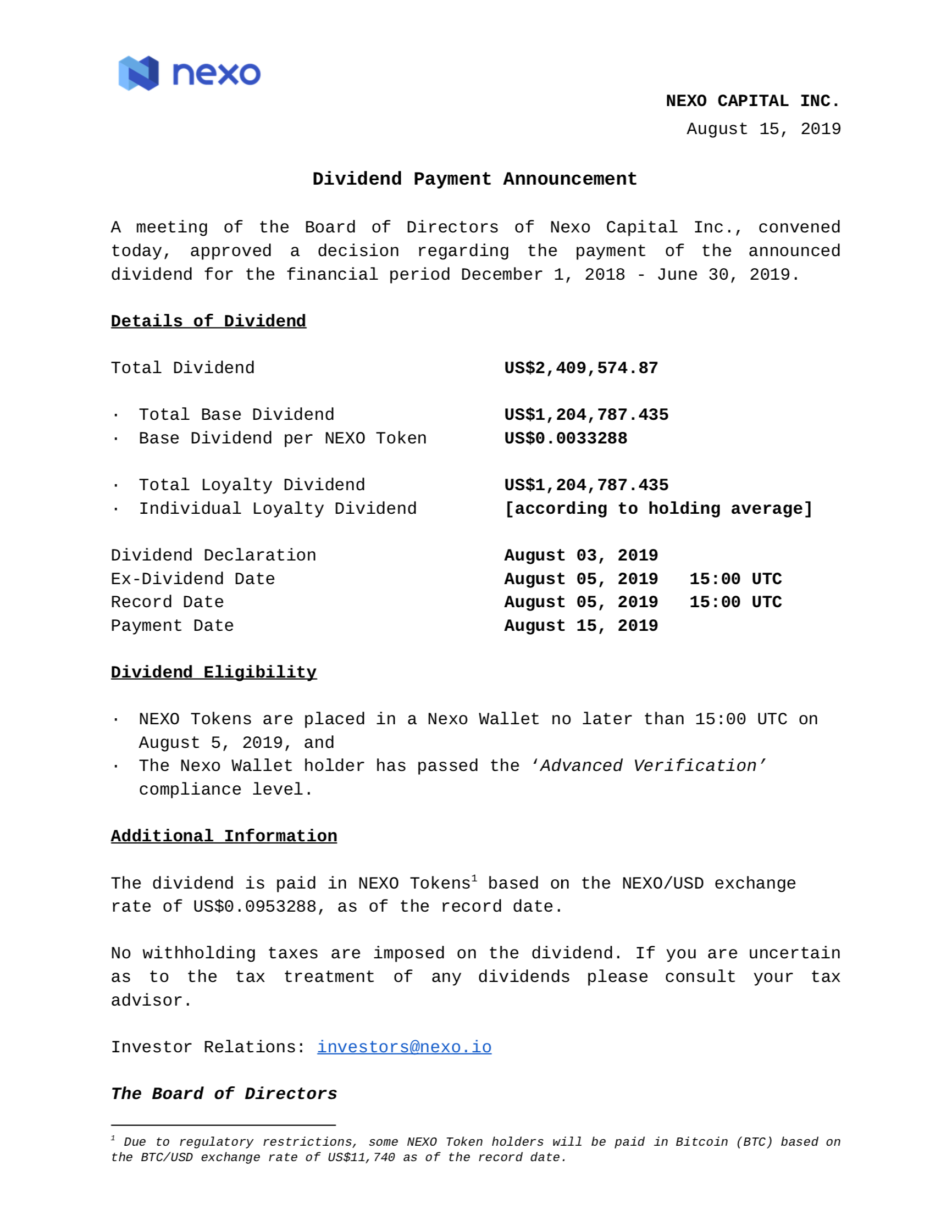 Since the April 2018 launch, Nexo has seen exorbitant growth of the registered user base to 250,000+ and has gained significant market share, making Nexo the market leader in Crypto FinTech.
Nexo's impeccable and innovative marketing strategies, unrivaled customer support, combined with a substantial upswing in crypto asset prices across the board has ensured unprecedented demand for Nexo's signature Instant Crypto Credit Lines™.
This has given us the means to further give back to the community, by allowing investors from around the world to generate 8% with Nexo's