Is Bitcoin (BTC) Ready for Another Surge?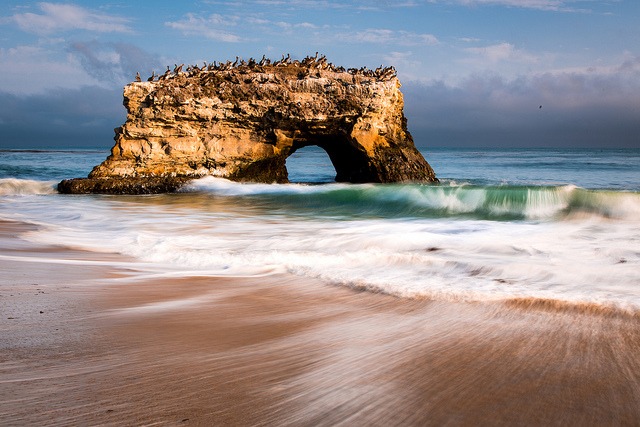 It is no secret that Bitcoin (BTC) has had a rough 2018. The coin has dropped by over 80% from its all-time high in a matter of months, it experienced two market crashes, a constantly bearish market, and even troubles within its own ecosystem. Crypto investors spent the entire year hoping for a surge that never arrived, and since BTC is the most influential coin within the crypto space, its behavior usually dictates the pace for other coins as well.
Then, the year finally ended, and investors believed they could finally start anew, hoping to see BTC perform better in 2019. While Bitcoin is certainly performing better than in 2018, the current state of things is still far away from a rally. However, there is a possibility that this might change in the future.
Projects that could have sparked the next rally
As mentioned, crypto investors around the world were hoping to see a new price surge with the arrival of the new year. So far, this has not happened, and while there were several events believed to be able to boost BTC value, several complications prevent them from occurring.
One of them is the launch of the Bakkt Bitcoin Futures Exchange, which was scheduled to happen on January 24th. However, due to the long-lasting US government shutdown, the exchange failed to receive the green light from US regulators. As a result, they were forced to postpone the launch yet again, until the government issues can be resolved.
Another event that the crypto community was looking forward to was the potential approval of Bitcoin ETFs by the SEC. However, the same problem with the US government prevents the SEC from operating, which eventually led to the withdrawal of the Bitcoin ETF application. Without the SEC to accept or reject the application, under the current laws, the application will have been approved by default. As it was unlikely that the regulators would allow this to occur, Van Eck, SolidX, and CBOE decided that it would be better to withdraw the application and re-submit it under different circumstances.
While this is not the end in the of the struggle to receive permission to launch Bitcoin ETFs — as there are other applications, and there will likely be even more in the future — it is a missed opportunity for Bitcoin to get a boost in value.
Furthermore, many expected that this might damage the price of BTC, which did not happen. BTC drop that followed was barely noticeable.
New developments that might impact Bitcoin price
Despite the two large opportunities that end up receiving another delay, there are still other developments that are expected to occur in the future and help BTC grow in value. One of them happened today, January 30th. This was the launch of Wrapped Bitcoin (WBTC), an ERC-20 token pegged to Bitcoin itself. The token is expected to bring liquidity to the ETH network and at the same time, allow new use cases to BTC, such as access to dApps, DEXes, smart contracts, and alike.
The supply of WBTC will depend on how much BTC is being held by a custody service, and the result is a stablecoin-type token which will make ethereum network become a two-coin network.
Next, there is also a possibility that Bitcoin Lightning Network might go live at some point in 2019, which would have a massive impact on the speed and cost of transactions in the BTC ecosystem. The LN would provide an additional layer to Bitcoin's blockchain, where traders would be able to establish a network of tunnels. The tunnels would allow traders to send BTC payments which do not have to be recorded on the blockchain, as long as the tunnel is active.
With these projects, BTC will be on the road of receiving additional use cases, achieving better performance, and likely seeing more activity, which is expected to help its price grow.
Will BTC surge on its own?
Finally, there is a possibility that BTC will reach a rally without outside influence, as analysts believe that BTC follows a circular pattern which leads the coin from bearish to bullish period on an endless repeat. While 2017 was in the bullish part of the circle, 2018 was certainly in the bearish one. The next step is expected to be a return to the bullish trend, during which BTC may surge even higher than in 2017.
This theory has seen a lot of support, although it might not occur in this exact way. It should be noted that 2017 was also a year when cryptocurrencies received more exposure than ever before, so a large part of the following surge was pure hype. 2018 was merely a correction that followed after the hype died down. If the new bullish period does arrive, it is possible that the rally will be better-controlled, as the market appears to be more mature now than it was two years ago.
Whatever the case may be, investors around the world are still hoping to see the crypto market shake off the bearish grip and become more profitable for the traders and investors. While this will almost certainly happen at some point, it is unclear when to expect such development.
For the latest cryptocurrency news, join our Telegram!
Disclaimer: This article should not be taken as, and is not intended to provide, investment advice. Global Coin Report and/or its affiliates, employees, writers, and subcontractors are cryptocurrency investors and from time to time may or may not have holdings in some of the coins or tokens they cover. Please conduct your own thorough research before investing in any cryptocurrency and read our full disclaimer.
Image courtesy of melfoody via Flickr
Charts courtesy of TradingView
Why Bitcoin (BTC) Revival is Likely to Continue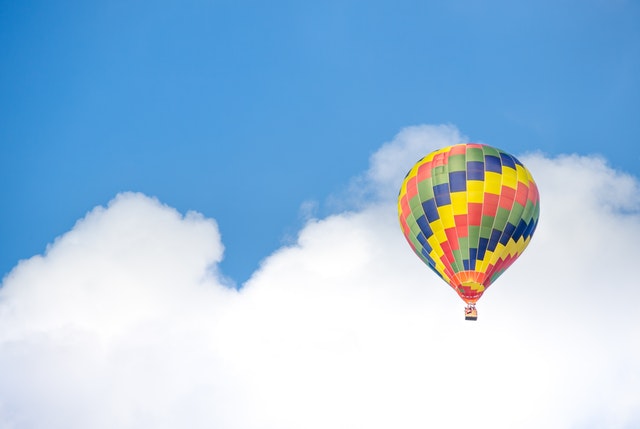 The cryptocurrency market has been doing rather well in 2019 — certainly much better than in 2018. More than a year ago, the market crashed from its all-time high, and in the months that followed, it lost over 80% of its market cap. Bitcoin (BTC), as the leading digital currency, also dropped from $20,000 per coin to barely $3,200 in 2018.
These days, however, the situation seems to be turning, with digital currencies seeing significant growth in prices ever since mid-February. While January stopped the drops, February is the month when the market once again started seeing gains, and this kind of behavior has continued to this day. But, what does this mean for the future? Is this a passing trend, or is the crypto winter truly over?
The revival of Bitcoin
Questions such as the short-term future of Bitcoin are on many traders' and investors' minds right now and have been ever since the prices started growing again. A well-known Futures Now trader, Jim Iuorio, recently stated that Bitcoin would start seeing massive profits if it surpasses the price of $4,045. That was, of course, before the coin surged by around $1000 in the last week.
However, Iuorio's prediction was that BTC is unlikely to go below $3,820, while the growth beyond $4,045 would mean massive gains for those involved with the industry. Soon after this prediction…
How to Become a Millionaire without Risking Everything with Bitcoin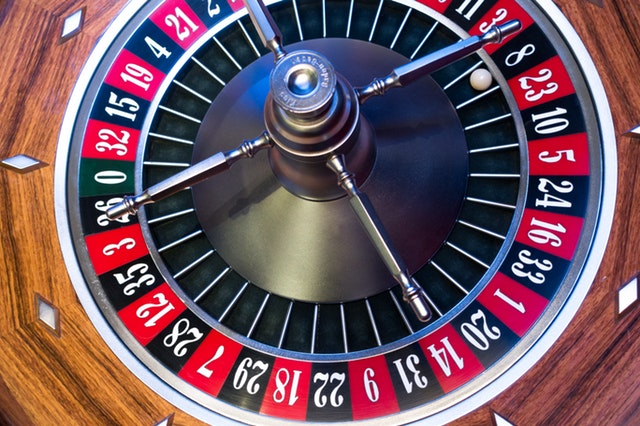 It's been well over a year since the crypto market reached its peak and then crashed, dropping to such lows that most of the coins lost anywhere between 80% and 95% of their value. A few of them lost even more. Of course, this was not enough to eradicate the crypto market, and the bulls are still as optimistic as ever, especially these days, when Bitcoin price surges again, taking the rest of the market with it.
Some predictions claim that Bitcoin will reach its own glory days within a year or two, and there are even speculations that the largest cryptocurrency might spike up to $100,000 per coin. One claim from last week even sees BTC hitting $400,000, as the highest price which someone was brave enough to predict.
While it is certainly possible — at this point, pretty much anything is — not everyone is willing to take such a gamble and invest their hard-earned money into a risky asset such as digital currencies. With that in mind, here are three alternatives that are considerably safer than Bitcoin and the altcoins.
1. Investing and re-investing in stocks
A lot of people — especially younger generations — find stocks to be incredibly boring. Most of the time, all you do is invest, and use the returns for re-investing in high-yielding shares. However, while boring will not…
The Best Time to Buy Bitcoin (BTC) Approaches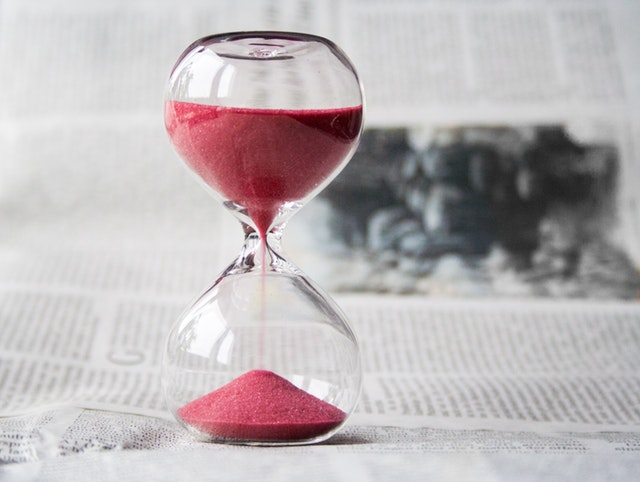 Ever since 2019 started, the bear market of 2018 has been losing momentum, with the bulls emerging numerous times in short intervals. This was the beginning of a crypto recovery, which still has quite a long way to go.
However, last week, Bitcoin saw massive growth in transactions, reaching a 14-month high. These were the levels that were previously seen back in 2017, as BTC approached its highest point in terms of price. The growth also reflected strongly on BTC price, which spiked yesterday from around $4.100 to the current $4,672.
Meanwhile, Bitcoin market cap followed as well, currently sitting above $82.3 billion, while the trading volume exceeded $14.5 billion.
What caused the growth?
While this is an exceptional growth, and potentially a start of the bull run that everyone was waiting for, it did not come without a cause. One of the reasons why BTC surged was last week's Weiss Ratings report of multiple different cryptocurrencies. The report's authors even stated themselves that the best time to invest might be very near at this point.
Weiss Ratings has done reports about specific coins in the past as well, and this time, they noticed a significant improvement in coins' performance. The report mentions growth in user transaction volume, network capacity, as well as network security, which the authors took as an improvement coming from the evolution of the…