Bitcoin (BTC) BCH ETH LTC ADA Technical Analysis – Is The Countertrend Rally Over?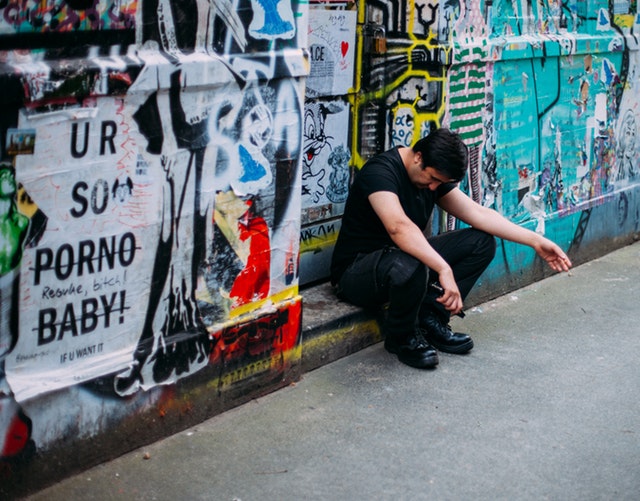 After anticipating a strong and rapid countertrend rally in the last week of June that we shared on several occasions with readers of Global Coin Report and believed such would commence in the early parts of July, both cryptocurrency investors and traders have been treated to some welcome relief with Bitcoin (BTC) producing a nearly 50% upside move from the depths of despair at the 5700 level and since running up into the 8500 zone.
In addition, after two (2) unsuccessful attempts earlier this year (March & May) to complete inverted Head-and-Shoulders (H&S) formations, only to be rebuffed at the neckline of each, which produced subsequent declines, Bitcoin (BTC) was finally able to get the job done in July when it went top-side of the 6900 level, a level that we had been directing readers attention for close monitoring, as well as the successful completion of the most recent inverted H&S pattern.
Thus, Three Times was indeed A Charm.
Furthermore, with Bitcoin's successful completion of its inverted H&S pattern, BTC has also fulfilled our noted measured move price objective in the 7800-8000 zone and did so by exceeding the target via its 8500 print, which has since paused/stalled at its declining 200 day SMA.
So, with BTC presently hovering just below its all-important 200 day SMA and appearing to pause/stall, the question begs, "Is the countertrend rally over?"
While we believe it's premature to declare such rally as 'Over' at this particular juncture, let's take a look at the charts to see what they may be foretelling.
As we can observe above, BTC finds itself consolidating the recent thrust just beneath its declining 200 SMA. However, we can also see that BTC remains well above both its 20 and 50 day SMA's, which from a short and intermediate-term technical perspective, is a positive, as well as remaining in a healthy posture, for now.
Moving forward, in order for BTC to 'get going' once again and resume its northern trajectory, both investors and traders may want to pay close attention to the 200 day SMA located at the 8440ish level as well as the 8510 and 9020 figures as potential overhead resistance levels to be cleared.
On the flip-side of the coin, potential levels of support can be found at the 7800 as well as 7200-7300 zone and perhaps most importantly, the 6800-6900 zone.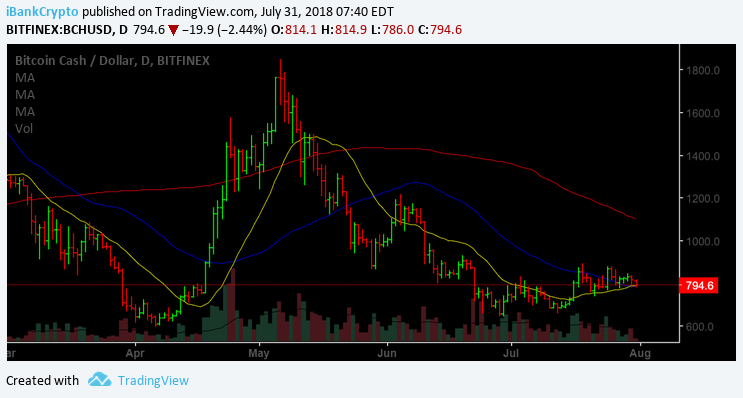 Bitcoin Cash (BCH) has been holding up fairly well, thus far, and has our attention. Although further work is required, both investors/traders may want to pay particular attention to the 890 level for top-side confirmation that things are about to get 'underway', while a move below 770 and perhaps more importantly, the 740 figure, would put a damper on the present technical outlook.
As we can witness above, ETH is now starting to breach the lower side of its short-term trendline after coiling for the past several weeks and now finds itself trading below all of its important moving averages (20/50/200 SMA). Thus, we would not be surprised if ETH were to make its way back to the 400 level should it be incapable of turning the tide rather quickly here.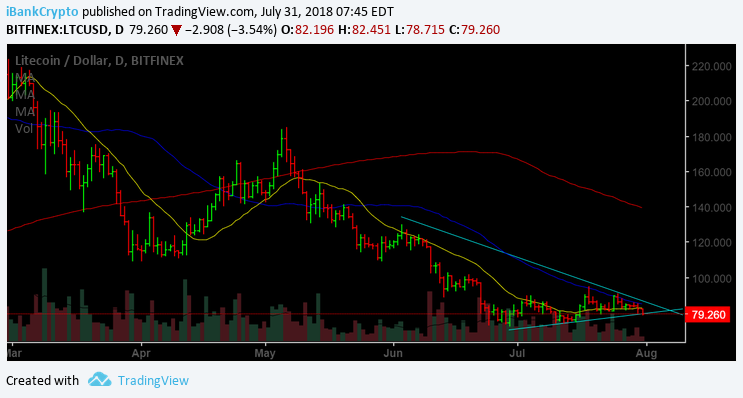 Much like ETH, Litecoin (LTC) is also breaching its short-term trendline to the downside and trading below all of its important moving averages with the 75 figure and 70-72 zone providing potential short-term support.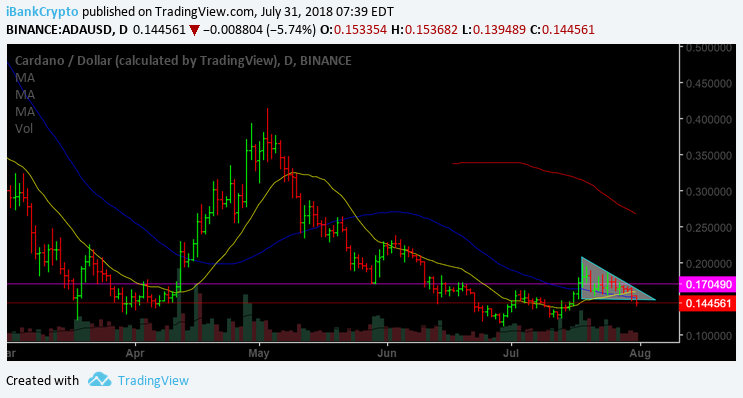 Cardano (ADA) had found itself trading within a triangle and holding up fairly well. However, as we can observe above, ADA has since violated the lower boundary and once again, finds itself trading beneath all of its important moving averages (20/50/200 SMA).
Therefore, while BTC has and remains in 'better' technical shape than many of its brethren, and we're not ready to officially declare that the forecasted countertrend rally is 'Over' just yet, we're beginning to witness some signs that both  investors/traders may need to 'tighten' things up and keep their positions on a tight leash, at least those who are trading the short-term gyrations.
iBC~
Happy Trading~
For the latest cryptocurrency news, join our Telegram!
Disclaimer: This article should not be taken as, and is not intended to provide, investment advice. Global Coin Report and/or its affiliates, employees, writers, and subcontractors are cryptocurrency investors and from time to time may or may not have holdings in some of the coins or tokens they cover. Please conduct your own thorough research before investing in any cryptocurrency and read our full disclaimer.
Image courtesy of Pexels
Charts courtesy of tradingview.com
Why Bitcoin (BTC) Revival is Likely to Continue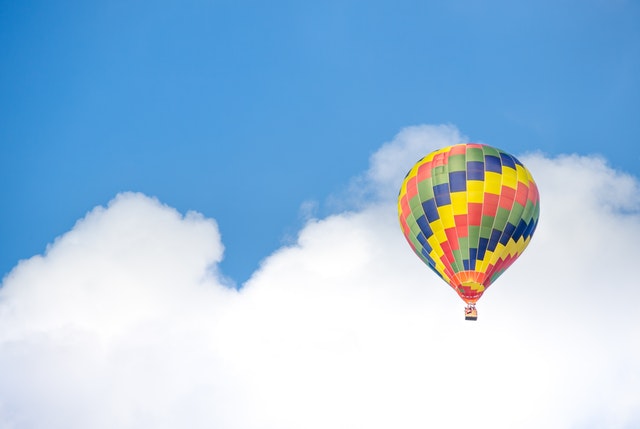 The cryptocurrency market has been doing rather well in 2019 — certainly much better than in 2018. More than a year ago, the market crashed from its all-time high, and in the months that followed, it lost over 80% of its market cap. Bitcoin (BTC), as the leading digital currency, also dropped from $20,000 per coin to barely $3,200 in 2018.
These days, however, the situation seems to be turning, with digital currencies seeing significant growth in prices ever since mid-February. While January stopped the drops, February is the month when the market once again started seeing gains, and this kind of behavior has continued to this day. But, what does this mean for the future? Is this a passing trend, or is the crypto winter truly over?
The revival of Bitcoin
Questions such as the short-term future of Bitcoin are on many traders' and investors' minds right now and have been ever since the prices started growing again. A well-known Futures Now trader, Jim Iuorio, recently stated that Bitcoin would start seeing massive profits if it surpasses the price of $4,045. That was, of course, before the coin surged by around $1000 in the last week.
However, Iuorio's prediction was that BTC is unlikely to go below $3,820, while the growth beyond $4,045 would mean massive gains for those involved with the industry. Soon after this prediction…
How to Become a Millionaire without Risking Everything with Bitcoin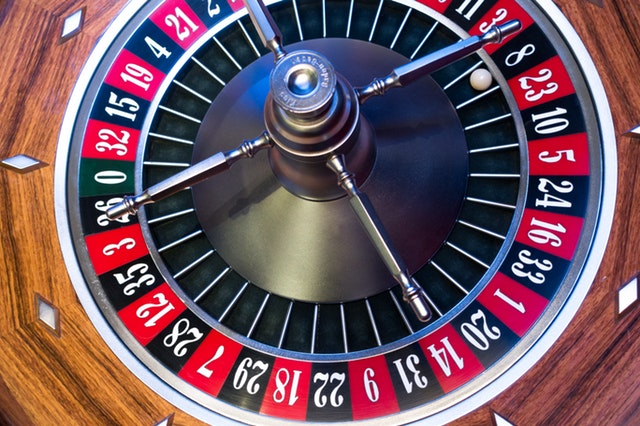 It's been well over a year since the crypto market reached its peak and then crashed, dropping to such lows that most of the coins lost anywhere between 80% and 95% of their value. A few of them lost even more. Of course, this was not enough to eradicate the crypto market, and the bulls are still as optimistic as ever, especially these days, when Bitcoin price surges again, taking the rest of the market with it.
Some predictions claim that Bitcoin will reach its own glory days within a year or two, and there are even speculations that the largest cryptocurrency might spike up to $100,000 per coin. One claim from last week even sees BTC hitting $400,000, as the highest price which someone was brave enough to predict.
While it is certainly possible — at this point, pretty much anything is — not everyone is willing to take such a gamble and invest their hard-earned money into a risky asset such as digital currencies. With that in mind, here are three alternatives that are considerably safer than Bitcoin and the altcoins.
1. Investing and re-investing in stocks
A lot of people — especially younger generations — find stocks to be incredibly boring. Most of the time, all you do is invest, and use the returns for re-investing in high-yielding shares. However, while boring will not…
The Best Time to Buy Bitcoin (BTC) Approaches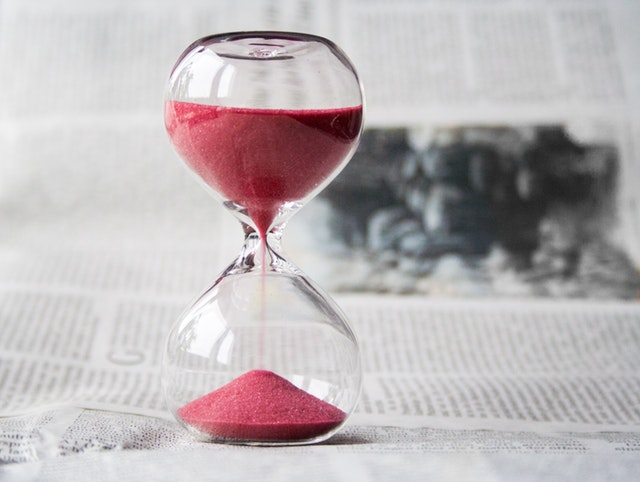 Ever since 2019 started, the bear market of 2018 has been losing momentum, with the bulls emerging numerous times in short intervals. This was the beginning of a crypto recovery, which still has quite a long way to go.
However, last week, Bitcoin saw massive growth in transactions, reaching a 14-month high. These were the levels that were previously seen back in 2017, as BTC approached its highest point in terms of price. The growth also reflected strongly on BTC price, which spiked yesterday from around $4.100 to the current $4,672.
Meanwhile, Bitcoin market cap followed as well, currently sitting above $82.3 billion, while the trading volume exceeded $14.5 billion.
What caused the growth?
While this is an exceptional growth, and potentially a start of the bull run that everyone was waiting for, it did not come without a cause. One of the reasons why BTC surged was last week's Weiss Ratings report of multiple different cryptocurrencies. The report's authors even stated themselves that the best time to invest might be very near at this point.
Weiss Ratings has done reports about specific coins in the past as well, and this time, they noticed a significant improvement in coins' performance. The report mentions growth in user transaction volume, network capacity, as well as network security, which the authors took as an improvement coming from the evolution of the…