Bitcoin Cash (BCH) Bags Another Milestone Achievement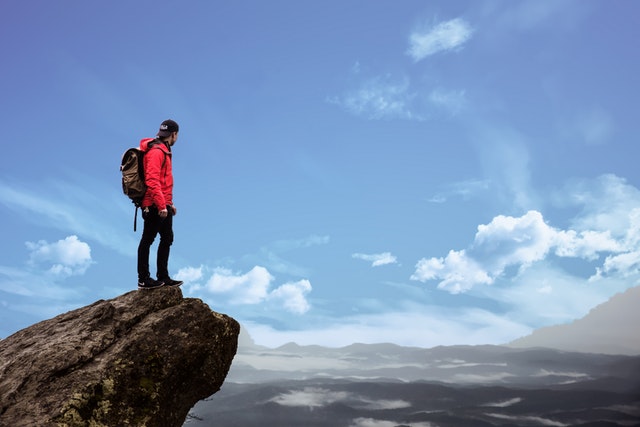 Everybody has been eyeing cryptocurrencies as the new asset class but due to its dynamic and complicated nature, many have been speculative regarding these digital currencies for a long time. This year has been proving itself to be quite profitable for cryptocurrency enthusiasts and investors so far. Both crypto giants, as well as top altcoins, have been performing well for the past quarter. The crypto market suffered a recent bearing trend due to the emergence of UPbitfud which was denied yesterday. The markets are yet to stabilize and during this moment the biggest news comes from Bitcoin's favorite and prosperous fork, Bitcoin Cash (BCH) as they complete their anticipated goal of increasing block size.
True Meaning behind the Upgrade
The overjoyed Bitcoin Cash community experienced a hard fork of Bitcoin Cash to the new Bitcoin ABC Software. To those who still do not understand the basics of a hard fork, it is a fundamental change of blockchain or distributed-ledger technology. The typical result of a hard fork is two separate coins. The origin of Bitcoin Cash was also a result of hard forking Bitcoin. Bitcoin Cash can be called another version of bitcoin which represents an upgrade of processing power to 8 MB units whereas Bitcoin core version has a 1MB block. But the current hard fork of bitcoin is more of an upgrade of the said blocksize from 8MB to its quadruple value and will not produce another coin. This upgrade is meant to provide users with even faster transactions while keeping the network fee at a minimum.
Default Data-Carrier-Size Upgrade
The Bitcoin Cash blocksize upgrade is a huge achievement for not only BCH community but also those who have been waiting for Bitcoin Cash to turn the wheels of crypto markets. The hard fork was initiated using Median Time Past and went live on the next block after MTP timestamp at 4:14 p.m. UTC. But it is important to note that Bitcoin Cash also announced some other significant upgrades along the way. For example, the blockchain's default data-carrier-size has now risen to 220 bytes from 80 bytes. This increase will enable a strong OP_Return feature which is basically a less expensive method to embed data into Bitcoin Cash Chain. The OP_Returnis actually a script code which is used to mark transactions as invalid. Although, the common belief is that OP_Return can record other sets of data and not just financial transactions, but present developers believe that this upgrade will enable various types of transactions and new features in Apps such as Counterparty Crash, Blockpress, Memo and other such platforms.
How Will It Help The Community?
The main idea of this upgrade is to permit the huge amount of transactions on the BCH blockchain while maintaining Bitcoin Cash's promised less expensive network fees. It's a known fact that the current amount of transaction on BCH has been gradually increasing and has been supported with commercial adoption almost every day by new businesses. At this point, by increasing the block size fourfold, the blocks will take much more time to fill up. Crypto experts believe that equipped with these new innovations, Bitcoin Cash will become even more popular and boost its usability. Bitcoin Cash has also re-enabled Satoshi OP_Codes which are used to perform particular operations such as simple math and string management. It is believed that these OP_Codes will bring new functionalities to the Bitcoin Cash network and promote better comprehension of these codes which were created originally by Satoshi.
Future Development Plans
The upgrades announced by Bitcoin Cash are by far, a huge milestone for the platform and it will undoubtedly attract many more followers and developers to its side. However, these are not the last upgrades brought by Bitcoin Cash. According to the team behind Bitcoin Cash, it is merely the first step towards the upcoming innovations. Some other developments which are currently underway are;
Double spend notifications which according to its name, will be used to notify the nodes whenever double spend occurs.
New Proof-of-Work 'Bobtail' and Merging concepts such as 'Graphene Protocol' to enrich the set of features provided by Bitcoin Cash Chain.
Current Market Position
Although Bitcoin Cash sells itself as the original Bitcoin which offers lowest transaction fees according to records, Bitcoin's transaction fee was noted lower than BCH at the end of February. Currently, the crypto markets are experiencing a see-saw situation and will probably need more time and support to gain momentum. According to the data on CoinMarketCap, Bitcoin Cash is ranked as the 4th largest cryptocurrency in the world. Its individual price is at $1257 USD and is going down at a rate of 11.45% while its total market capitalization is approximately $21 billion and $535 million USD at the time of writing.
Final thoughts
The upgrade has spelled a new chapter for Bitcoin Cash's dominance in the cryptocurrency markets and 15th May will remain as a historical day for the BCH community. But it will take some time before the crypto markets rally towards recovery and Bitcoin Cash leads all digital assets to oblivion. It's safe to say that this innovative upgrade will spur new adoptions of BCH and maximize transactions on Bitcoin Cash Network.
For the latest cryptocurrency news, join our Telegram!
Disclaimer: This article should not be taken as, and is not intended to provide, investment advice. Global Coin Report and/or its affiliates, employees, writers, and subcontractors are cryptocurrency investors and from time to time may or may not have holdings in some of the coins or tokens they cover. Please conduct your own thorough research before investing in any cryptocurrency and read our full disclaimer.
Image courtesy of Pexels
Importance of Bitcoin ETFs and Bakkt for the Crypto Space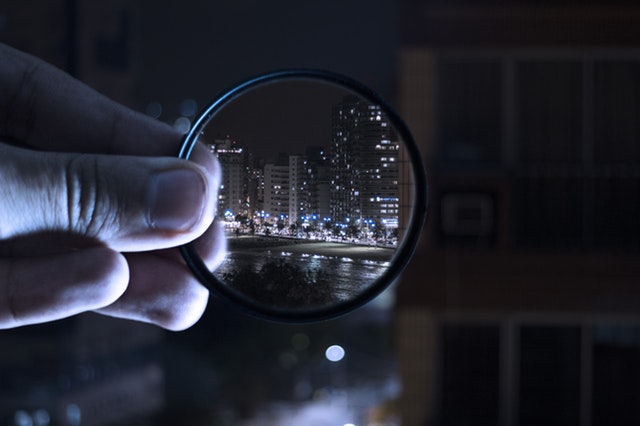 It is no secret that 2018 was a very bad year for cryptocurrencies, at least when it comes to prices and market cap. However, in its brighter moments, this year managed to set the stage for some very important events that are expected to make 2019 very successful and profitable. Two things have attracted the most attention, both of which were expected to occur in 2018, only to be moved for early 2019. Those two are Bitcoin ETF decision by the US SEC, and the launch of Bakkt.
What are Bakkt and Bitcoin ETFs and why are they important?
Let's start with Bakkt first. Bakkt Exchange is a business that is set to launch at the very beginning of 2019. It is a cryptocurrency platform that is set to offer a large number of services, including things such as warehousing and trading. However, there is another thing that makes Bakkt special, and that is the fact that the exchange itself is a product of the same company that has created the New York Stock Exchange.
In addition, Bakkt will be supported by some very influential names, such as Microsoft, BCG, and even Starbucks, to name a few. Furthermore, Bakkt will support crypto-to-fiat conversions. Starbucks will actually be one of the companies that have volunteered to help test the system, as users will be able to convert crypto to…
SEC Postpones Bitcoin ETF Decision Once Again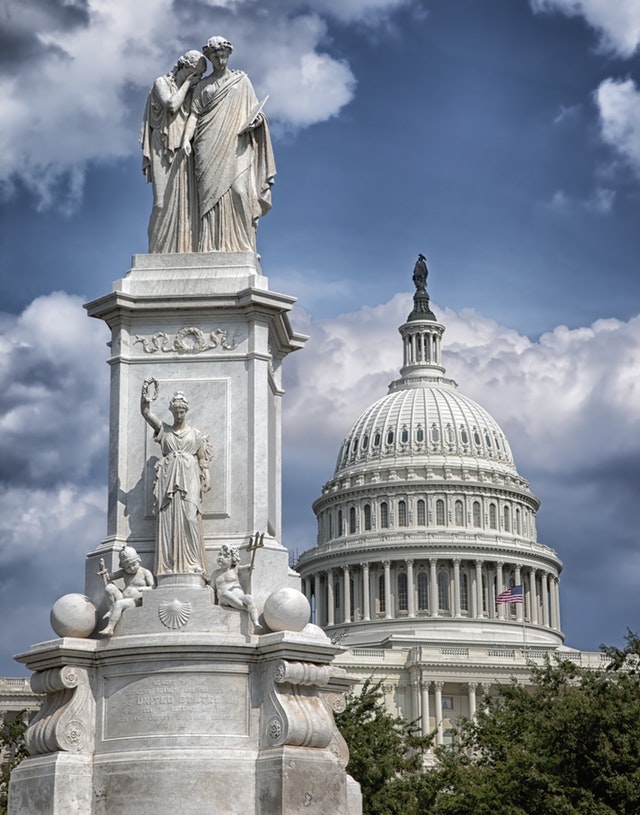 The new announcement by the US SEC (Securities and Exchange Commission) states that the decision regarding the potential approval of several applications for a Bitcoin ETF (exchange-traded funds) is once again postponed. This time, the SEC declared that the decision will be made by February 27th, 2019.
The application requesting that VanExk SolidX BTC fund get s listed on Cboe BZx Exchange that was published on July 2nd needs to be given order by the commission within 180 days. Originally, the deadline for doing so was December 29th. However, the SEC decided to extend the period for another 60 days, effectively moving it to February 27th.
The SEC stated that designating a longer period for making a decision was found appropriate, as more time is needed in order to properly consider the rule change.
Cryptocurrencies need a sufficient monitoring mechanism, claims SEC chairman
Recent reports claim that the SEC received over 1,600 comments after requesting the public opinion regarding the ETF applications issue. In the past, the SEC rejected many such applications, some of which were even submitted by SolidX itself. In addition, they also rejected the applications submitted by Gemini, the exchange owned by Winklevoss twins. Brothers were attempting to gain ETF approval ever since 2013, although to no avail.
Other applications were also submitted by Direxion, ProShares, as well as GraniteShares. The SEC rejected them all,…
What to Expect in 2019: BTC, BAT, and Steem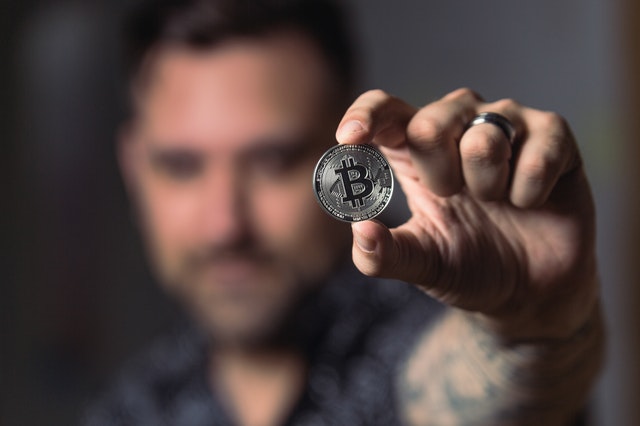 There are only a few weeks of 2018 left, and considering how bearish and crypto-unfriendly this year was, a lot of investors will likely be pleased to see it gone. Many believe that 2019 will be the year that will correct BTC prices and bring forth the period of great recovery.
But what does that mean for digital currencies? Which ones are a good investment right now? This is something that we will, hopefully, be able to answer right now. Here are the top 3 coins that everyone should keep an eye on in 2019.
1. Bitcoin (BTC)
Of course, we have to start with Bitcoin, the first and largest cryptocurrency. Bitcoin has lost a lot in 2018, and its losses are unparalleled by any other coin. In fact, in terms of market cap, Bitcoin has lost as much as the rest of the crypto market put together.
Many believe that its rapid growth, which started in late 2017 and has brought it to its all-time high, is responsible. That the bearish 2018 was only a one large price correction of the last year's price surge. Even if this is true, price corrections, luckily, all end sooner or later, and when this one comes to a close, Bitcoin will likely be ready for a big comeback.
2019 is expected to bring a lot that will serve BTC's rise…