Bitcoin Cash (BCH) Bags Another Milestone Achievement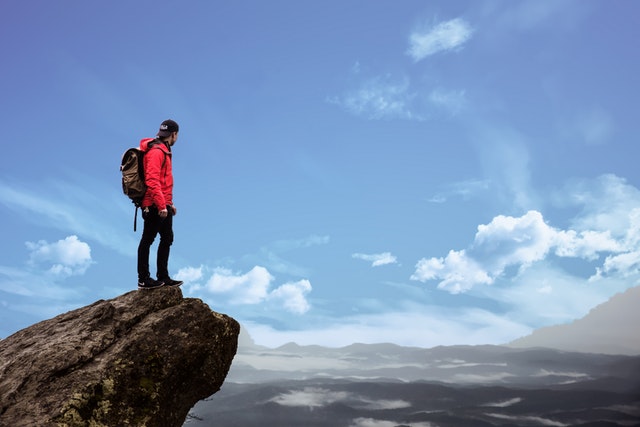 Everybody has been eyeing cryptocurrencies as the new asset class but due to its dynamic and complicated nature, many have been speculative regarding these digital currencies for a long time. This year has been proving itself to be quite profitable for cryptocurrency enthusiasts and investors so far. Both crypto giants, as well as top altcoins, have been performing well for the past quarter. The crypto market suffered a recent bearing trend due to the emergence of UPbitfud which was denied yesterday. The markets are yet to stabilize and during this moment the biggest news comes from Bitcoin's favorite and prosperous fork, Bitcoin Cash (BCH) as they complete their anticipated goal of increasing block size.
True Meaning behind the Upgrade
The overjoyed Bitcoin Cash community experienced a hard fork of Bitcoin Cash to the new Bitcoin ABC Software. To those who still do not understand the basics of a hard fork, it is a fundamental change of blockchain or distributed-ledger technology. The typical result of a hard fork is two separate coins. The origin of Bitcoin Cash was also a result of hard forking Bitcoin. Bitcoin Cash can be called another version of bitcoin which represents an upgrade of processing power to 8 MB units whereas Bitcoin core version has a 1MB block. But the current hard fork of bitcoin is more of an upgrade of the said blocksize from 8MB to its quadruple value and will not produce another coin. This upgrade is meant to provide users with even faster transactions while keeping the network fee at a minimum.
Default Data-Carrier-Size Upgrade
The Bitcoin Cash blocksize upgrade is a huge achievement for not only BCH community but also those who have been waiting for Bitcoin Cash to turn the wheels of crypto markets. The hard fork was initiated using Median Time Past and went live on the next block after MTP timestamp at 4:14 p.m. UTC. But it is important to note that Bitcoin Cash also announced some other significant upgrades along the way. For example, the blockchain's default data-carrier-size has now risen to 220 bytes from 80 bytes. This increase will enable a strong OP_Return feature which is basically a less expensive method to embed data into Bitcoin Cash Chain. The OP_Returnis actually a script code which is used to mark transactions as invalid. Although, the common belief is that OP_Return can record other sets of data and not just financial transactions, but present developers believe that this upgrade will enable various types of transactions and new features in Apps such as Counterparty Crash, Blockpress, Memo and other such platforms.
How Will It Help The Community?
The main idea of this upgrade is to permit the huge amount of transactions on the BCH blockchain while maintaining Bitcoin Cash's promised less expensive network fees. It's a known fact that the current amount of transaction on BCH has been gradually increasing and has been supported with commercial adoption almost every day by new businesses. At this point, by increasing the block size fourfold, the blocks will take much more time to fill up. Crypto experts believe that equipped with these new innovations, Bitcoin Cash will become even more popular and boost its usability. Bitcoin Cash has also re-enabled Satoshi OP_Codes which are used to perform particular operations such as simple math and string management. It is believed that these OP_Codes will bring new functionalities to the Bitcoin Cash network and promote better comprehension of these codes which were created originally by Satoshi.
Future Development Plans
The upgrades announced by Bitcoin Cash are by far, a huge milestone for the platform and it will undoubtedly attract many more followers and developers to its side. However, these are not the last upgrades brought by Bitcoin Cash. According to the team behind Bitcoin Cash, it is merely the first step towards the upcoming innovations. Some other developments which are currently underway are;
Double spend notifications which according to its name, will be used to notify the nodes whenever double spend occurs.
New Proof-of-Work 'Bobtail' and Merging concepts such as 'Graphene Protocol' to enrich the set of features provided by Bitcoin Cash Chain.
Current Market Position
Although Bitcoin Cash sells itself as the original Bitcoin which offers lowest transaction fees according to records, Bitcoin's transaction fee was noted lower than BCH at the end of February. Currently, the crypto markets are experiencing a see-saw situation and will probably need more time and support to gain momentum. According to the data on CoinMarketCap, Bitcoin Cash is ranked as the 4th largest cryptocurrency in the world. Its individual price is at $1257 USD and is going down at a rate of 11.45% while its total market capitalization is approximately $21 billion and $535 million USD at the time of writing.
Final thoughts
The upgrade has spelled a new chapter for Bitcoin Cash's dominance in the cryptocurrency markets and 15th May will remain as a historical day for the BCH community. But it will take some time before the crypto markets rally towards recovery and Bitcoin Cash leads all digital assets to oblivion. It's safe to say that this innovative upgrade will spur new adoptions of BCH and maximize transactions on Bitcoin Cash Network.
For the latest cryptocurrency news, join our Telegram!
Disclaimer: This article should not be taken as, and is not intended to provide, investment advice. Global Coin Report and/or its affiliates, employees, writers, and subcontractors are cryptocurrency investors and from time to time may or may not have holdings in some of the coins or tokens they cover. Please conduct your own thorough research before investing in any cryptocurrency and read our full disclaimer.
Image courtesy of Pexels
Ethereum Flippening Bitcoin In 5 Years?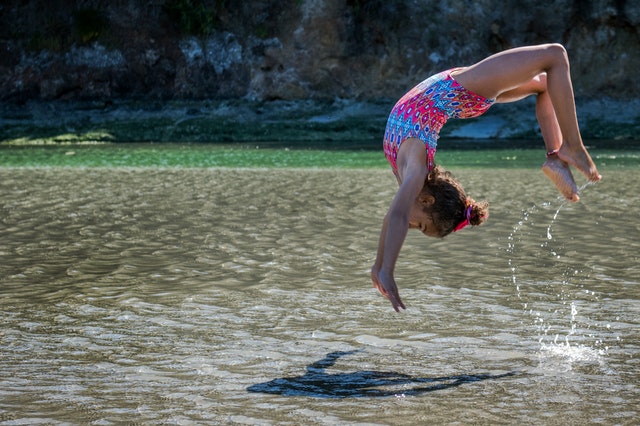 The dominance of Bitcoin (BTC) in the crypto markets due to the bear market, currently stands at 55.2%. Ethereum's dominance is a distant second at 10.8% of the total cryptocurrency market capitalization. This is despite the fact that the value of ETH is still shaky with many traders postulating that it could get worse for the digital asset before it gets better. Ethereum's decline has been blamed on three factors outlined below:
Congestion issues on the network
ICOs cashing out the ETH raised in the ICO boom of last December to late February this year
Traders shorting ETH due to the above two reasons
Ethereum Flippening Bitcoin?
In a tweet on the 18th of September, Weiss Ratings stated that ETH will grab 50% of Bitcoin's market share in 5 years. Doing the math, this means Ethereum flippening Bitcoin in the markets with a dominance that will be around 38%. BTC would be at half its current value, and at 27.6% of the total crypto market cap.
The full tweet from Weiss Ratings would go on to explain why this would happen:
"#Bitcoin will lose 50% of its #cryptocurrency market share to #ETH within 5 years, due to it offering more uses and being backed with superior #blockchain technology. We completely agree – unlike #BTC, which is a one-trick pony, the limit of…
Crypto News: What Happened To Bitcoin?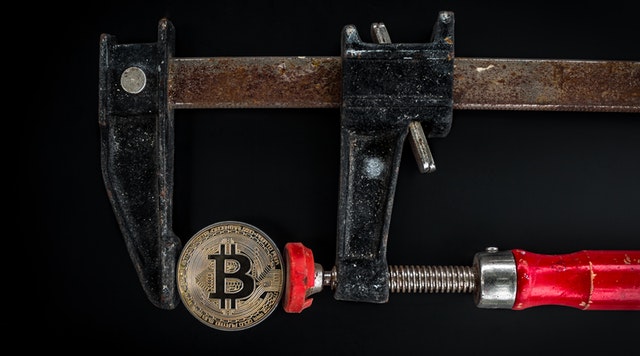 The crypto news of the day is what the heck happened yesterday in Bitcoin? In a matter of 2 hours, we saw the Bitcoin price go from 6320 to 6080 on Bitmex and then rocket higher to 6580. In the process, stops were cleaned out for both longs and shorts.
For all of 2018, Bitcoin has been a perfect vehicle for swing traders. The market has been playing support and resistance levels perfectly. The play has been to buy Bitcoin around the 6000 level and sell above 7000. Until this pattern changes, it's what traders and investors need to keep doing. Yesterday's price action, while crazy and extreme, does still support this strategy.
Why the crazy move in Bitcoin?
There are a number of thoughts as to why Bitcoin made the move that it did. They are technical related and don't involve a fundamental reason. The first is that there are bots on Bitmex that go hunting for stops. The bot utilizes inside knowledge of where the orders are clustered. If the bot can move the market to where the stops are, it can get filled.
The second is that yesterday was the expiration of the CBOE futures contract. I am an ex-futures trader (now crypto) and know that expiration days can see some crazy moves. This is because it's the last day to close a position on that futures contract.
…
XRP Rally Lifts Bitcoin and Ethereum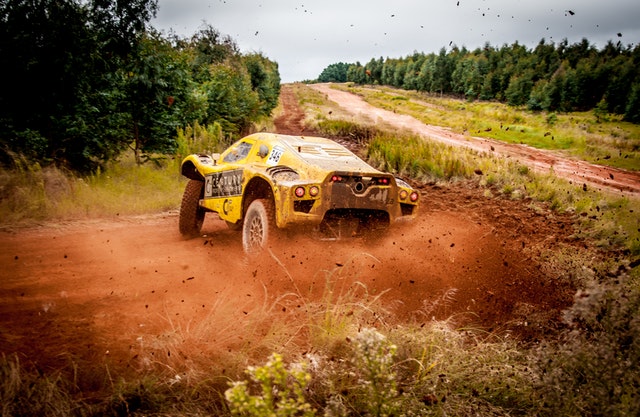 It's quite surprising to be writing this, but the XRP rally lifted Bitcoin and Ethereum off yesterday's lows. As I wrote yesterday in covering Bitcoin, my bullish enthusiasm was dampened by Bitcoin's $300 drop. XRP rising has given renewed hopes that the lows for the year are in and higher prices are ahead.
XRP Rally
The most frustrating part about the XRP rally was the news put out by our competitors. We read the XRP rally was due to xRapid launching soon and also that a major Saudi Arabian bank had joined the Ripple network for international payments. I've been trading cryptocurrencies long enough to know that no one knows the exact reason why something happens in the market. This is a major buy spike that came out of left field.
Bitcoin
I am certainly feeling better about Bitcoin now than I was 24 hours ago. The lack of volume and the price action felt like the market was heading lower. Today, however, we are back around the 6350 levels.
The problem is that it still not enough to make me buy more Bitcoin. We are still in the middle of the range between 6100 and 6500. This neutral zone is not an area that I want to be putting on trades. Yesterday's jump was indeed positive, but need proof that it was not…