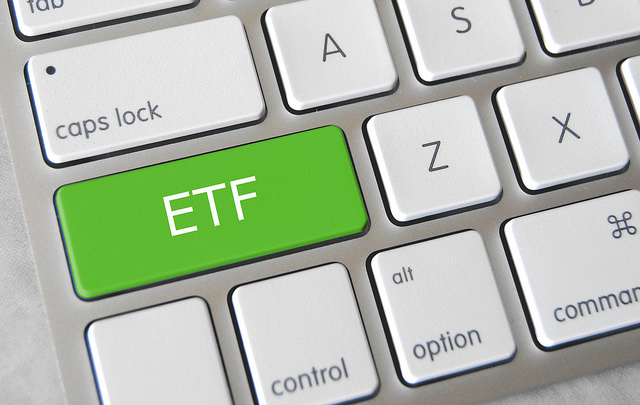 CBOE has filed six Bitcoin ETFs with the SEC. The battle for supremacy has just begun.
Financial institutions are now bidding for Bitcoin exchange traded funds (ETFs) with Bitcoin future contracts trading live in the market.
The New York stock exchange recently filed a proposal with SEC for two Bitcoin ETFs – the pro-shares Bitcoin ETF and the pro-shares short Bitcoin ETF. The two funds will be tracking the momentum in Bitcoin future benchmarks as provided by CBOE and CME, being not involved in investing in Bitcoin or holding the cryptocurrency.
After NYSE, it is the Chicago Board Options Exchange (CBOE) who last week, together with the Securities Exchange Commission (SEC), has filed for six different Bitcoin ETFs. Being the first one to launch Bitcoin futures contracts in the market, CBOE is optimistic about the emerging asset class.
Public records show that CBOE has proposed a few amendments to the rules to the SEC to allow the exchange to file for six Bitcoin ETFs. The amendments were submitted to the SEC between December 15 to 19. The list of six ETFs as filed by the CBOE include: Granite Shares Bitcoin ETF, Granite Shares Short Bitcoin ETF, Rex Bitcoin Strategy ETF, Rex Short Term Bitcoin Strategy ETF.
An insider from CBOE was quoted saying that he was upbeat about the success of the new business model and intimated that several partners have shown a keen interest in ETF products. The first trust filing reads that the fund '…intends to invest primarily in Bitcoin future contracts. It may also invest in other listed Bitcoin derivatives, OTC Bitcoin derivatives, US Exchange-Listed ETFs and non-US component stocks (collectively Bitcoin instruments)'.
Pushing ETF products to get approval by the SEC is a tall order given that the SEC has been extremely cautious to accept ETF proposals in the past. The pioneers of Bitcoin trading, Winkleross Brothers, Cameron and Tyler, despite making a billion-dollar fortune in Bitcoin trading, have received stiff opposition from SEC. They were the first to submit their bid which demonstrates that the SEC nod is not a walk in the park.
One key reason for rejection in the past is that Bitcoin future contracts were not launched then. With the future contract already live, there is a high possibility that the SEC might review its position on this matter.
CBOE has made its intention to bring Bitcoin into mainstream trading known. Speaking to Bloomberg back at the start of November 2017, CBOE President Chris Concannon, said his firm is quite optimistic about ETFs.
The past week has seen a lot of volatility in the market as Bitcoin prices slipped by more than 44% from an all-time-high of $20,000 to a low of below $12,000. The price of Bitcoin has, however, recovered a bit in the past 24 hours and is currently trading at $14,532.7.
The arrival of ETFs and other Bitcoin related products is expected to bring more legitimacy and reduce the extreme volatility in Bitcoin prices.
We will be updating our subscribers as soon as we know more. For the latest on cryptocurrencies, sign up below!
Disclaimer: This article should not be taken as, and is not intended to provide, investment advice. Please conduct your own thorough research before investing in any cryptocurrency.
Image courtesy of GotCredit via Flickr
Why Chinese New Year Affects Bitcoin (BTC)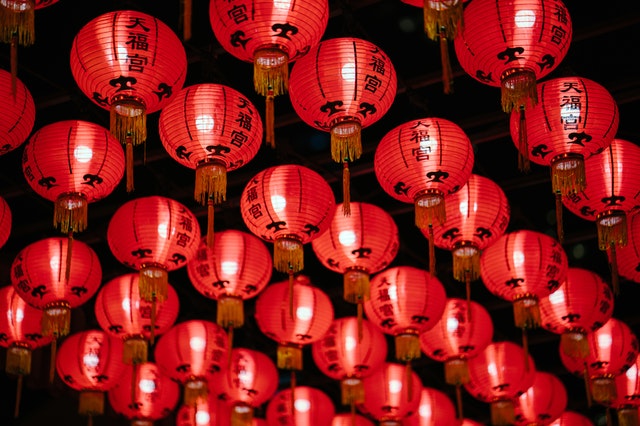 Bitcoin (BTC) lost about $100 in value in the last week, and, while reasons behind the drop in crypto prices can often be hidden and unclear — this time, that is not the case. The reason for this drop is believed to be the celebration of the Chinese New Year.
The New Year celebration was over more than a month ago for most of the modern world. However, things are a bit different in China. This is a country which is considered to be one of the oldest ones in the world, with a long and complex history. The country's traditions are fascinating to many around the world, as so many of them are different from western culture. One of these traditions is the Chinese New Year.
The New Year celebrations in China start on January 28th, which was a week ago. The New Year itself is today, February 5th, although the celebrations and festivities are going to last until February 19th. For the people of China, and all those around the world who follow the country's tradition, this is the time to relax, take a break, and perhaps travel and visit friends and family. But, what does it have to do with Bitcoin?
China and Bitcoin
Those who are new to the world of cryptocurrencies have likely already heard many stories about China banning Bitcoin trading and…
EO.Finance Launches Highest Paying Crypto Referral Program of 2019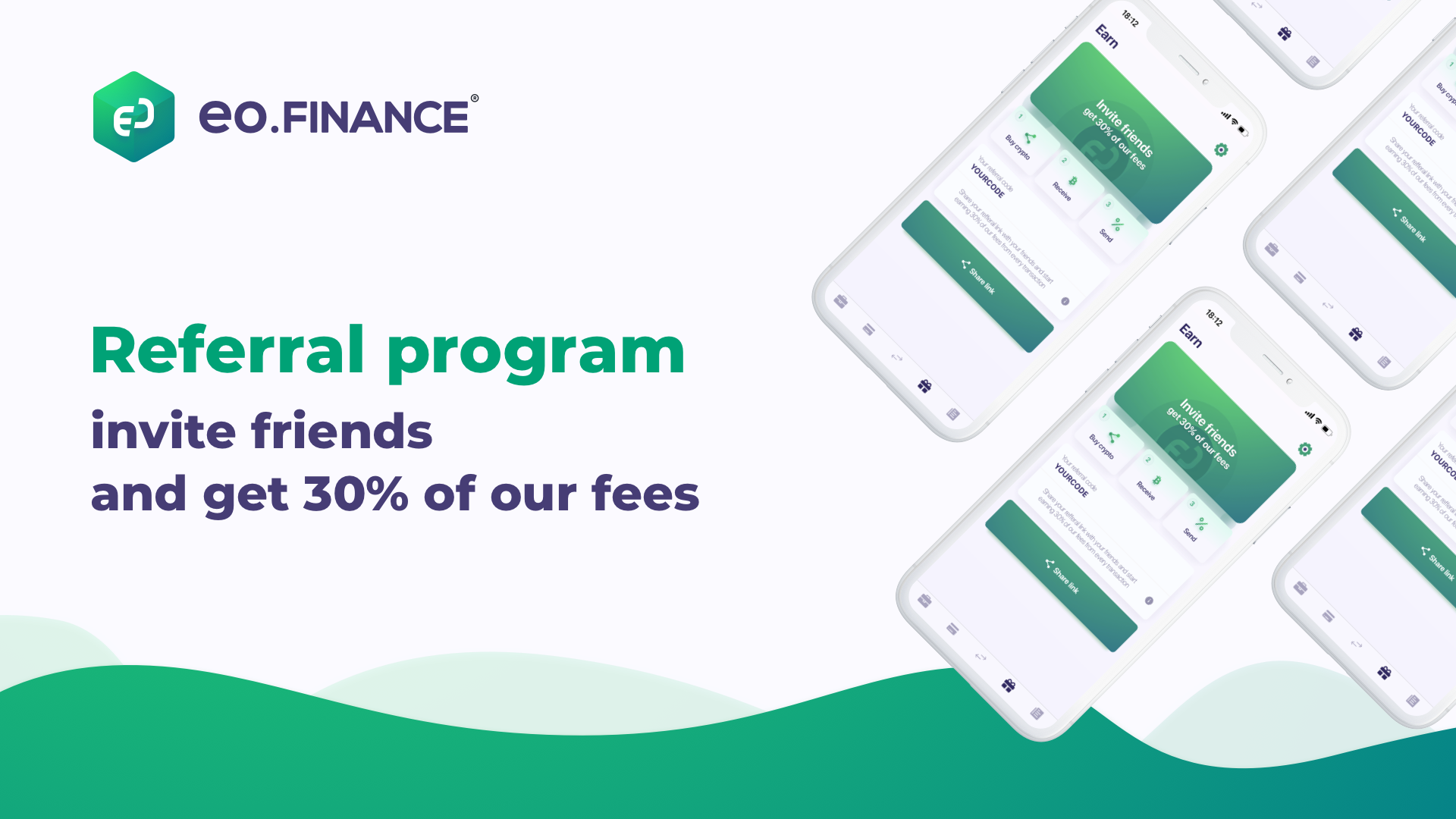 The EO Referral Program, already touted to be a significant addition to the ecosystem has been launched, and more details can finally be revealed. Offering 30% of transaction fees for each referral, it is expected to be the highest paying crypto referral program of 2019.
Each user will receive their own unique invite link, which can be shared with friends or via social media, in order to start earning 30% of the companies fees for every transaction made by someone who registered using their unique link. Furthermore, receive 5% of the fees for each new referral introduced by your own referral, increasing earning potential and adding even more benefits to an already feature-packed ecosystem. The fact the ecosystem supports credit and debit card transactions, as well as more than 40 cryptocurrencies means it will be even easier for you to start earning from your referrals.
The EO Referral Program will also extend to EO.Trade following launch, meaning it will be possible to earn from a single referrals transactions across multiple products within the EO ecosystem. It is important to note that the figure of 30% is significantly more than most competitors offer.
Payment will be made in the same currency as was purchased or exchanged. Withdrawal of the profits earned via the program can be made instantly, meaning you can earn immediately from your referral.…
Is Bitcoin (BTC) Ready for Another Surge?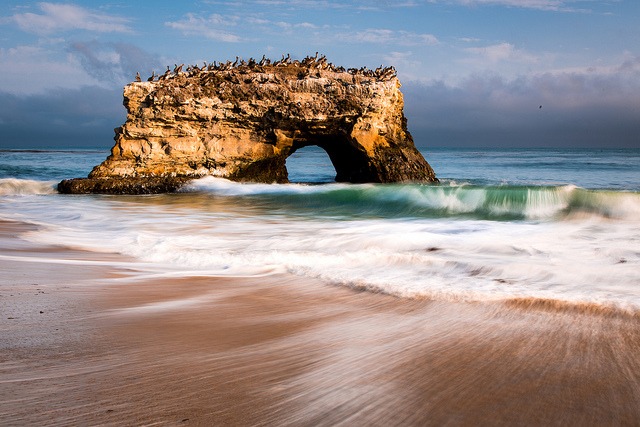 It is no secret that Bitcoin (BTC) has had a rough 2018. The coin has dropped by over 80% from its all-time high in a matter of months, it experienced two market crashes, a constantly bearish market, and even troubles within its own ecosystem. Crypto investors spent the entire year hoping for a surge that never arrived, and since BTC is the most influential coin within the crypto space, its behavior usually dictates the pace for other coins as well.
Then, the year finally ended, and investors believed they could finally start anew, hoping to see BTC perform better in 2019. While Bitcoin is certainly performing better than in 2018, the current state of things is still far away from a rally. However, there is a possibility that this might change in the future.
Projects that could have sparked the next rally
As mentioned, crypto investors around the world were hoping to see a new price surge with the arrival of the new year. So far, this has not happened, and while there were several events believed to be able to boost BTC value, several complications prevent them from occurring.
One of them is the launch of the Bakkt Bitcoin Futures Exchange, which was scheduled to happen on January 24th. However, due to the long-lasting US government shutdown, the exchange failed…