Bitcoin Investors – Keep Your Eyes on Inheritance Tax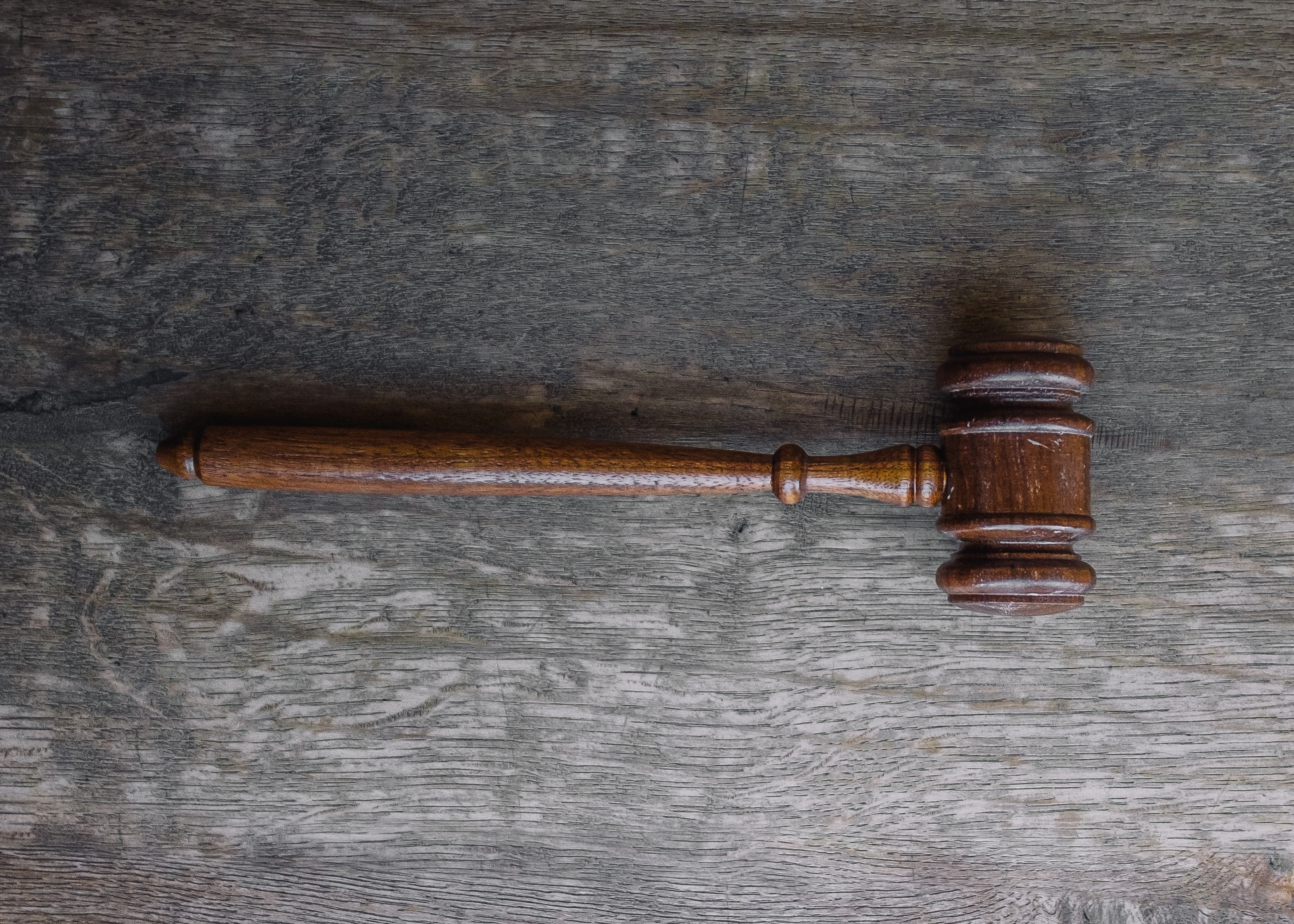 The IRS recently warned crypto investors to pay their bitcoin taxes or amend returns that have been misreported. By sending out warning letters, the IRS essentially put the magnifying glass on all crypto investors. 
This magnifying glass is about to get even bigger following a recent court order delivered on August 26 by a Florida court. If you are a crypto enthusiast, then you have likely heard of Craig Wright, an Australian computer scientist who has attracted criticism over his claim that he is the mysterious bitcoin inventor, Satoshi Nakamoto.
Craig "Satoshi" Wright was sued by the estate of his former business partner, the late Dave Kleiman. Kleiman is a bitcoin pioneer who died in 2013. Before his death, Dave and Wright had allegedly mined over a million bitcoins together.
Craig Wright to hand over 500,000 BTC worth over $5 billion
In the August 26 order, Judge Bruce Reinhart of the Southern District Court of Florida said that Wright should hand over half of the bitcoin (BTC) that he and Dave had mined before the latter's death.
That's 50% of the 1.1 million bitcoins Craig Wright and Dave Kleiman allegedly mined together going to the plaintiff – Dave's brother, Ira Kleiman. Ira would receive over 500,000 bitcoins. In a recent interview, Craig Wright stated that he would comply with the court order and hand over the BTC.
The court also ordered Wright to hand over half of his intellectual property co-authored with the late Kleiman.
$2 billion in estate tax?
Following the court order, Craig Wright commented that Kleiman's estate should prepare itself for a whopping estate tax bill, due to the number of bitcoins they are about to receive.
According to Craig, Florida laws include federal estate tax, and the bitcoins that Ira receives would not be a "transfer" but rather an inheritance. The estate tax sets a bracket for such assets, with the amount in question set at a tax rate of 40%.
On the subject of taxes, Robin Singh, founder of Koinly, commented that:
"After the tax cuts act, inheritance taxes are only payable on properties worth over $11m so few will be affected by it. In the Kleiman case, unfortunately for Ira – the tax rate is a whopping 40%. It will be interesting to see how they pay that off".
If we take a sec to do a quick calculation, we find that out of $5 billion of bitcoin, a humongous $2 billion would go to the IRS!
This could spell trouble for bitcoin investors. Unless Ira has $2B lying around, he will need to sell the Bitcoin holdings to pay the tax which could see BTC prices plummet. 
Inheritance taxes in a nutshell
If you inherit money or property, that inheritance attracts what we call inheritance taxes. These are the taxes you must pay in lieu of the inheritance from a deceased person.
The federal government doesn't impose inheritance taxes, and currently, only six states in the U.S. impose it – Maryland, Iowa, Kentucky, Pennsylvania, Nebraska, and New Jersey.
Not everyone has to pay inheritance taxes even in these states. For example, exemptions are often given to spouses who inherit from their spouses or children, though this exemption might only apply to a certain percentage of the inherited property.
How would all this to apply to crypto? Say your loved one leaves you BTC worth $4 million, and the inheritance tax rate applicable is 5% for quantities above $2 million. You'd then need to calculate the tax payable based on $2 million – giving you a 5% tax obligation of $100,000.
Is it any different from estate taxes? 
You may need to understand that inheritance tax differs from estate tax. Although both taxes apply upon someone's death and also apply to the beneficiaries who receive the property by way of inheritance, they differ in terms of when they are applied and who actually pays the taxes.
Estate taxes apply to the entire value of the estate (that is, all the money/assets owned by the deceased) and are paid by the estate before the money and another property is distributed to the beneficiaries. 
Inheritance taxes, on the other hand, apply after distribution and are paid by the individual heir/heiress.
The Bottom Line
The impact of this will be evident when we get closer to the next US tax season in April 2020. For Bitcoin supporters, an event like this is unlikely to result in any widespread panic as markets usually correct themselves soon after massive dumps. 
As for the average joe investing in cryptocurrencies; unless your crypto holdings are worth over $11m you don't really have to worry about inheritance taxes. However, it would be wise to read up on crypto taxes in general so you can avoid falling out of favor with the IRS.
Is Bex500 an alternative to BitMEX?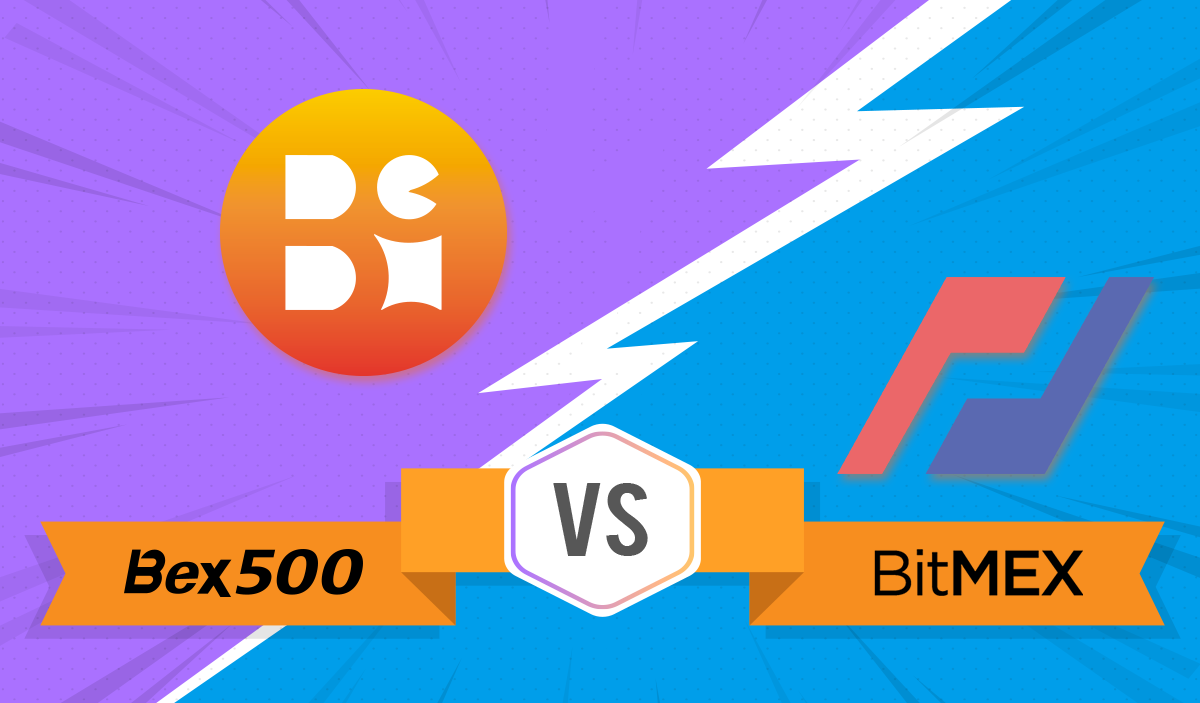 An all around review of Bex500
Bex500 is a young but rapid-growing exchange, less adversarial than BitMEX, but with higher leverage than Binance, Bex500 has enough strings to attract many crypto traders. 
Those dissatisfied with the old exchange, may find Bex500 exchange with a stable system with no manipulation or "overload", pleasant UX, user-friendly tool kits, and around-clock customer service.
Bex500 says they are making crypto margin trading "easier" and giving you a better return. 
Can they really achieve that? We conduct a comprehensive review as below to see if it is a trustworthy exchange
Question 1. What features does Bex500 have?
Bex500 offers perpetual BTC futures as well as three other cryptos including ETH, XRP and LTC, all paired against USDT. You may find Bex500 doing a good job aggregating most important features traders need for a robust trading experience with better return.
-A fair trade with no overload
Many traders are familiar with "overload" problem, which disables placing orders in peak trading times. It is suspected to be insider manipulations by exchanges which can cost users entire portfolios.
Bex500, with its unmatched TPS (claimed to be over 10,000 orders per second), ensures that the trading…
Five Strategies for Lowering Your Crypto Taxes
Getting taxes done isn't always the highest item on everyone's to do list. This is especially true if you have accumulated significant gains from investing in cryptocurrencies. What many investors often don't consider are the opportunities to actually reduce their tax liabilities from their crypto investing. This article discusses five strategies that you can use to help minimize your crypto tax liability.
Depending on what country you live in, your cryptocurrency will be subject to different tax rules. The questions below address implications within the United States, but similar issues arise around the world. As always, check with a local tax professional to assess your own particular tax situation.
1. Tax loss harvesting
Tax loss harvesting is a common strategy in the world of investing where you sell your assets that will realize a capital loss. All you need to do is look at your investments and see which ones you bought for more than they are currently worth. By selling at a loss, you can potentially dramatically lower your net capital gains and thus reduce your taxable income. Given the market we are currently in, there are abundant opportunities to harvest losses and save on your tax bill. Cryptocurrency tax calculators have built specific tax loss harvesting tools that you can use automatically detect which coins present…
Will Bakkt Push Bitcoin into the Mainstream?
Bitcoin has been in a prolonged bear market for some time and has dropped as low as $8300 in recent weeks. This is the worst time for the cryptocurrency since prior to the bitcoin boom in 2017, and it has led to speculation that the original cryptocurrency could be on the decline. However, the digital asset may be about to bounce back. This could be thanks to Bakkt, the new digital asset platform which aims to provide a secure and well-monitored place for investors to trade bitcoin. Some analysts are even suggesting that this could lead bitcoin into the mainstream.
Bitcoin has been teetering on the edge of the mainstream for some time now, with various companies accepting payments in the digital currency. The reason why it hasn't yet taken off is that it doesn't have enough practical applications to encourage the everyday person to start using it. But the market is there for alternative payments, and this is particularly apparent in the online casino industry when new sites crop up. For example, Johnny Jackpot is a smashing new casino brand that accepts a number of payment systems including Neteller, Skrill, and Paysafecard. Global customers want to be able to use options like these which were designed for the internet.
The problem with all of the aforementioned systems…