Planning on joining the crypto revolution? What does it take to be a successful trader?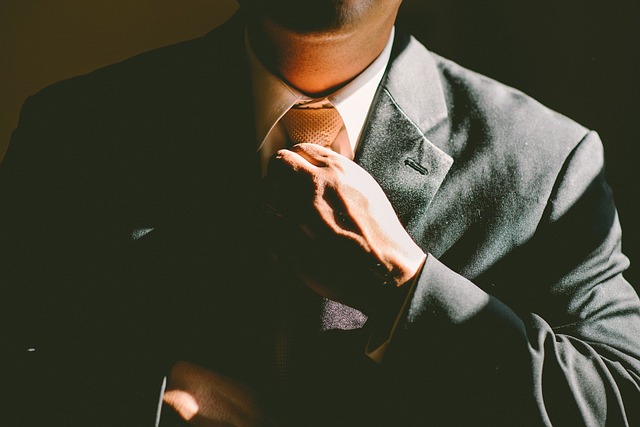 The potential rewards that can result from successful crypto trading have led to a whole new type of trader entering the fray. Amateur and hobby traders have always been part of the market, but till recently, they constituted an insignificant minority. Yet a combination of new online trading tools becoming available and Bitcoin hitting the headlines for its meteoric rise in value a couple of years ago led to the world and his wife wanting a slice of the pie.
Fools rush in where angels fear to tread, and inevitably, many got their fingers burnt and withdrew a little wiser, and often a lot poorer. That's not due to any inherent fault on the part of the markets – we all know they can go down as well as up. It's simply a case of inexperienced traders making poor decisions.
As with anything in this world, doing a successful job demands the right tools. Here, we take a look at what an amateur trader needs at his or her disposal in order to hit the ground running and avoid those early mistakes that can be so costly. We will also look at one particular provider, eToro, which has recently entered the US market and seeks to provide a one-stop-shop that delivers everything you will need. 
Information
Crypto trading is all about decision-making and timing. In order to know when to make what trade, you need information and plenty of it. Of course, information is one thing that is in plentiful supply in the digital age, so you need to be selective in your sources, or you could disappear forever down the rabbit hole. Typically, traders look at the following types of information sources:
There are plenty of blogs that have the latest news, including, of course, Global Coin Report.
Other famous publications such as CryptoWatch and Icostats are valuable resources if you want to explore specific areas, such as new ICOs. 
So how does eToro stack up against news sources like these? In an area where there is so much information, it's easy to get bogged down and sidetracked, so eToro's newsfeed is a very useful resource. The ticker-style feed supplies the latest information and cuts through the chatter.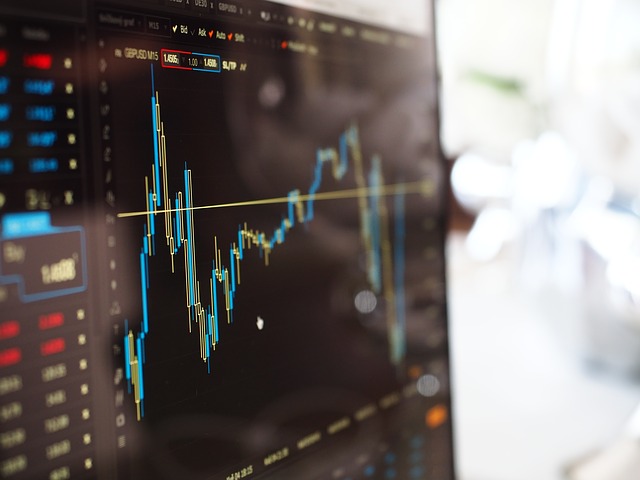 Analysis
Having information laid out in front of you is one thing. Knowing what to make of it is another matter. There are dozens of apps out there, both for desktop and mobile that offer different types of functionality:
A range of charts and indicators 

Analytical tools that allow traders to make the most of this information

The ability to trade on the go from your mobile device

News and editorial content 

"Dummy" or practice accounts for beginners
Some are free and others you have to pay for. It really comes down to choosing the one with the specific tools that you want to use and an interface with which you are comfortable. 
eToro checks all the boxes here. It's one of the most popular and highly ranked trading apps in Europe and has already started to capture a significant share of the US market since its introduction. Its pro charts offer all the analytical tools you might need in order to extrapolate likely future trends from past patterns. 
A little advice
Successful traders use the above two forms of information, combine them together and add their own experience and gut instincts to make their decisions. Now that is something that no novice trader is going to be able to pick up instantly, however much research they do. 
This is where the eToro app really comes into its own, with its social trading functionality. Essentially, this provides a forum in which traders can discuss strategies, exchange ideas and learn from one another. It's even possible for experienced traders to mentor beginners, by letting them see their trading activities and follow them.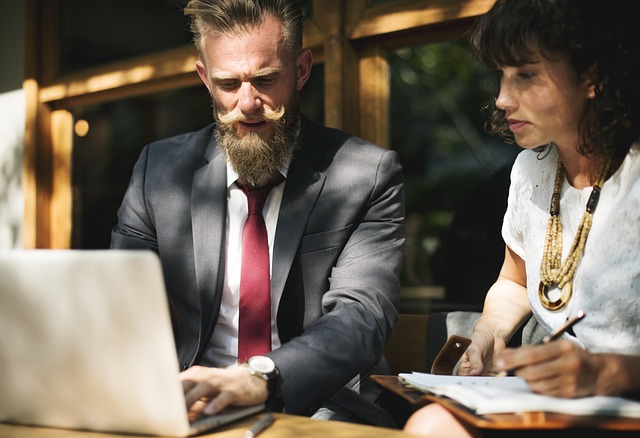 Known as copytrading, full functionality has yet to be rolled out in the US, but the platform already has a thriving Popular Investor Program that rewards top traders with bonuses for attracting followers on the platform. This kind of system benefits everyone and has led to one of the most successful virtual trading communities around.
Of course, there are other communities out there too, in the worlds of Facebook, Reddit, Linkedin and so on. These are certainly worth monitoring and can be useful places to exchange ideas, especially when you look to specialist crypto platforms such as Bitcointalk. Ultimately, knowledge is power, and the more information sources that are used, the better informed the trader is going to be to make shrewd decisions at the right time It is well worth registering with all of these communities and logging on regularly.
Good luck and go-ahead
Of course, there are other practicalities you will need to put in place, such as choosing a Bitcoin wallet and getting together an initial bankroll to start your trading in earnest. But the above three areas are the core considerations and the areas in which new traders are most likely to stumble.
There are numerous tools available online that will help you along. Some are simply platforms for trading, others focus on coaching tips for beginners, while still more offer an exhaustive list of tools and charts. The options can be a little bewildering, which is why an app like the one put forward by eToro, which offers a one-stop-shop covering all of the above, makes a lot of sense, particularly to those who are just finding their feet.
Image courtesy of Pixabay
Cryptolinks Is Helping Crypto Participants Find Structure Amidst Chaos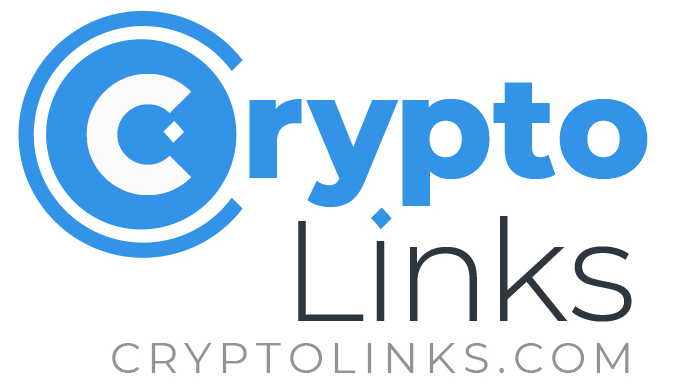 Avid participants of the crypto space would agree that it is a tad difficult to navigate the nascent digital asset market. Unlike traditional industries where established companies have stamped their dominance, the crypto industry is a nest for startups that are striving to make a name for themselves in various niches. As such, competition fuels the unprecedented growth recorded in the short history of crypto. And where there is competition, there is bound to be a demand for innovation.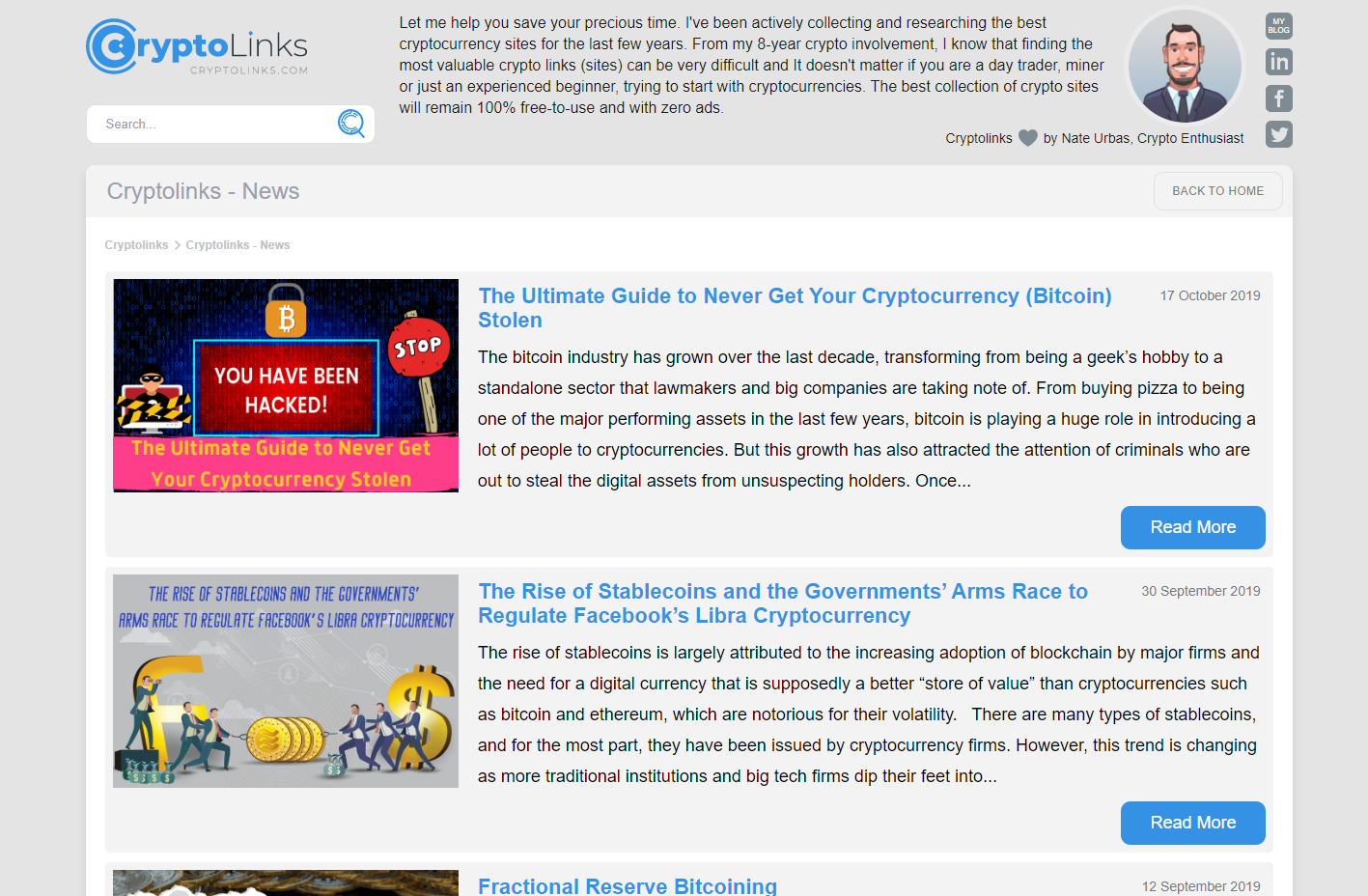 Although innovation trails the success of the crypto, it, however, presents scrupulous entities an opportunity to capitalize on the community's insatiable hunger for crypto developments. Hence, a company can simply put together a below standard product or service, call it all sorts of names, profess its innovative features, and generate revenue from such hype. This possibility is what every crypto practitioner has to contend with, as it has become increasingly difficult to differentiate between substandard products and quality ones. This assertion holds even for crypto experts, let alone new entrants who are yet to find their footings.
In light of this, crypto participants must go through a rigorous process to pick out products that suit their business models,…
Revealed: The Mental Skills Required to Be a Successful Trader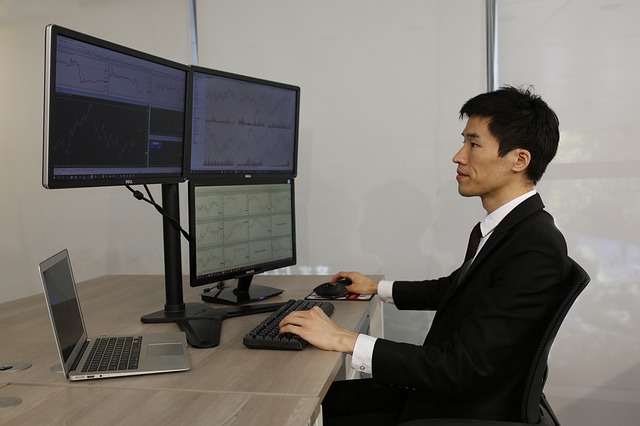 The world of financial trading, be it investing in cryptocurrencies on the market or trading stocks, can be an unforgiving one. Only the very best are able to rise to the top and turn their trading regimen into a seven-figure income, meaning that total dedication to your craft is a prerequisite. Ask any successful trader, and they'll tell you that having the right mindset is the key to success.
A clear mind with laser-sharp focus and serious endurance will be able to see the bigger picture, spot the most profitable trades, keep track of the market, reduce risk, and compete with the best of the Wall Street pros. In many ways, successful trading is a lot like being a successful poker player.
You need to be able to play the long game, make the most of your luck, and know exactly when to strike to become a high roller. All of these require a strong arsenal of mental skills. Here are the mental skills you need to build in order to become a successful trader.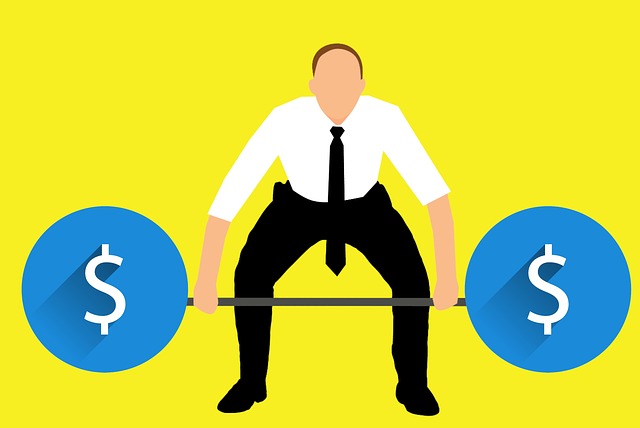 Source: Pixabay 
Caption: Successful trading in the financial market requires mental strength, resilience, and endurance. 
…
SFUNDING – The Leading Utility Blockchain platform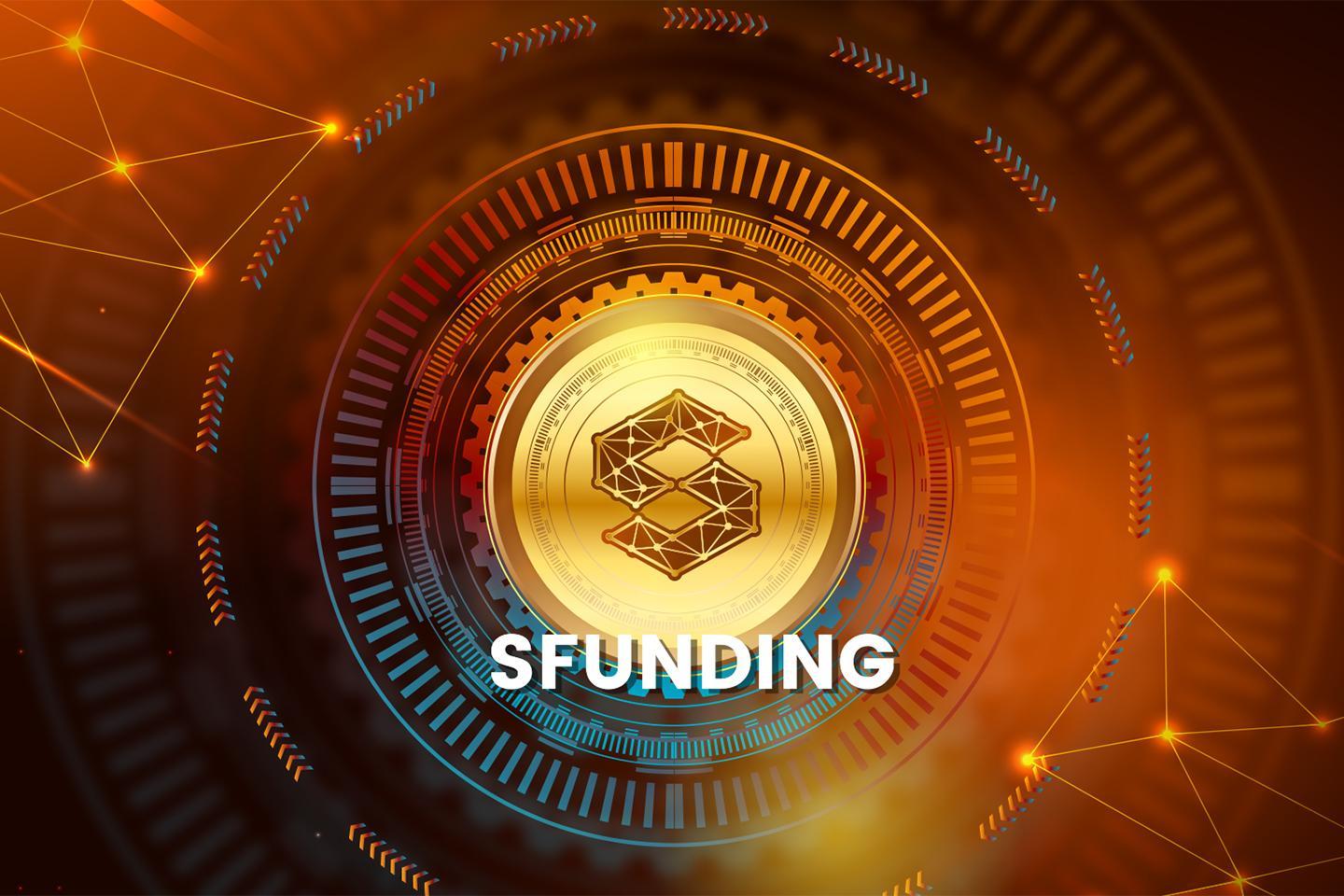 Integrating Smart Contract feature, SFUNDING was launched as a pioneering Utility Blockchain platform project. It offers a favourable environment for Dapps and decentralized entertainment services as well as ensuring transparency, fairness, and optimal user experience.
SFUNDING envisions to be the leading Utility Blockchain platform that offers a favourable environment for Dapps and decentralized entertainment services as well as ensuring transparency, fairness, and optimal user experience.
Blockchain-based games developed by SFUNDING provide users with numerous outstanding features.
Track and validate ownership of digital assets.

Offer a secure payment system

Increase competitiveness by applying innovative technology

Trade digital assets easily with high liquidity
Operating model
SFUNDING system is empowered by Blockchain technology, which brings optimal freedom for the user through an open-source, decentralized, independent, and intermediary-free platform. All user data are securely encrypted and not controlled by any parties control, including SFUNDING Developer Team. 
The launch of SFUNDING has opened up a new era of freedom and privacy where user rights and benefits are always the top priority. As an open-source platform, SFUNDING allows everyone to participate in information verification as well as the overall development of the platform.
Transaction information is always public and…