Planning on joining the crypto revolution? What does it take to be a successful trader?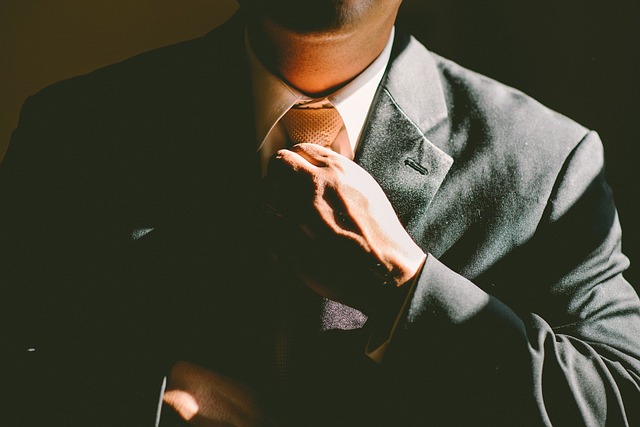 The potential rewards that can result from successful crypto trading have led to a whole new type of trader entering the fray. Amateur and hobby traders have always been part of the market, but till recently, they constituted an insignificant minority. Yet a combination of new online trading tools becoming available and Bitcoin hitting the headlines for its meteoric rise in value a couple of years ago led to the world and his wife wanting a slice of the pie.
Fools rush in where angels fear to tread, and inevitably, many got their fingers burnt and withdrew a little wiser, and often a lot poorer. That's not due to any inherent fault on the part of the markets – we all know they can go down as well as up. It's simply a case of inexperienced traders making poor decisions.
As with anything in this world, doing a successful job demands the right tools. Here, we take a look at what an amateur trader needs at his or her disposal in order to hit the ground running and avoid those early mistakes that can be so costly. We will also look at one particular provider, eToro, which has recently entered the US market and seeks to provide a one-stop-shop that delivers everything you will need. 
Information
Crypto trading is all about decision-making and timing. In order to know when to make what trade, you need information and plenty of it. Of course, information is one thing that is in plentiful supply in the digital age, so you need to be selective in your sources, or you could disappear forever down the rabbit hole. Typically, traders look at the following types of information sources:
There are plenty of blogs that have the latest news, including, of course, Global Coin Report.
Other famous publications such as CryptoWatch and Icostats are valuable resources if you want to explore specific areas, such as new ICOs. 
So how does eToro stack up against news sources like these? In an area where there is so much information, it's easy to get bogged down and sidetracked, so eToro's newsfeed is a very useful resource. The ticker-style feed supplies the latest information and cuts through the chatter.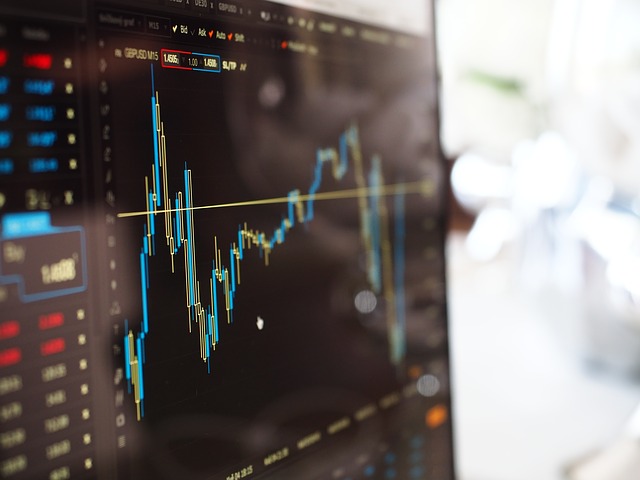 Analysis
Having information laid out in front of you is one thing. Knowing what to make of it is another matter. There are dozens of apps out there, both for desktop and mobile that offer different types of functionality:
A range of charts and indicators 

Analytical tools that allow traders to make the most of this information

The ability to trade on the go from your mobile device

News and editorial content 

"Dummy" or practice accounts for beginners
Some are free and others you have to pay for. It really comes down to choosing the one with the specific tools that you want to use and an interface with which you are comfortable. 
eToro checks all the boxes here. It's one of the most popular and highly ranked trading apps in Europe and has already started to capture a significant share of the US market since its introduction. Its pro charts offer all the analytical tools you might need in order to extrapolate likely future trends from past patterns. 
A little advice
Successful traders use the above two forms of information, combine them together and add their own experience and gut instincts to make their decisions. Now that is something that no novice trader is going to be able to pick up instantly, however much research they do. 
This is where the eToro app really comes into its own, with its social trading functionality. Essentially, this provides a forum in which traders can discuss strategies, exchange ideas and learn from one another. It's even possible for experienced traders to mentor beginners, by letting them see their trading activities and follow them.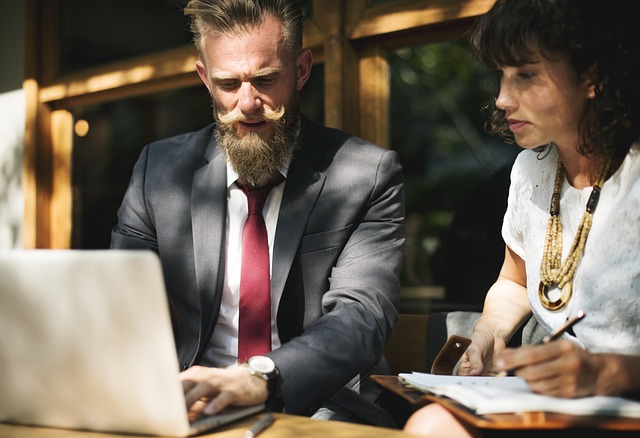 Known as copytrading, full functionality has yet to be rolled out in the US, but the platform already has a thriving Popular Investor Program that rewards top traders with bonuses for attracting followers on the platform. This kind of system benefits everyone and has led to one of the most successful virtual trading communities around.
Of course, there are other communities out there too, in the worlds of Facebook, Reddit, Linkedin and so on. These are certainly worth monitoring and can be useful places to exchange ideas, especially when you look to specialist crypto platforms such as Bitcointalk. Ultimately, knowledge is power, and the more information sources that are used, the better informed the trader is going to be to make shrewd decisions at the right time It is well worth registering with all of these communities and logging on regularly.
Good luck and go-ahead
Of course, there are other practicalities you will need to put in place, such as choosing a Bitcoin wallet and getting together an initial bankroll to start your trading in earnest. But the above three areas are the core considerations and the areas in which new traders are most likely to stumble.
There are numerous tools available online that will help you along. Some are simply platforms for trading, others focus on coaching tips for beginners, while still more offer an exhaustive list of tools and charts. The options can be a little bewildering, which is why an app like the one put forward by eToro, which offers a one-stop-shop covering all of the above, makes a lot of sense, particularly to those who are just finding their feet.
Image courtesy of Pixabay
Bityard Has Now Officially Launched! Register now and earn 258 USDT for Free!

You've heard it first here, Bityard, the world's leading digital contract trading platform, has officially launched. According to industry authoritative sources, Bityard has received a strategic investment from a US hedge fund worth 10 million dollars, creating a precedent in the industry for complex contracts and simple transactions. At Bityard, our ambition is to foster research and development of relevant forward-looking technology, overseas market expansion, and ecological construction of our brand name.
Bityard was founded in November 2019 and is headquartered in Singapore. It is the world's leading digital currency contract trading platform, regulated by the American Money Services Businesses, Singaporean Accounting and Corporate Regulatory Authority (ACRA), and the MTR of Estonia for the European Union. In Southeast Asia, Bityard will strive to keep up with local digital asset market demand, especially with regards to government-driven blockchain trends. Not only has Bityard attracted attention with secure, simple, and fast digital contract transaction services, but we have also acquired a Thai boxing champion as a brand ambassador of Bityard. He will continue to set off waves of attention in his home country and beyond.
The more turbulent the years, the more volatile the cryptocurrency market. While everyone was still discussing the third halving of the market, the "black swan" event, coughed forth by the fears of the Coronavirus, ruthlessly cut the price of all…
How Can Foreigners Get Loans in Singapore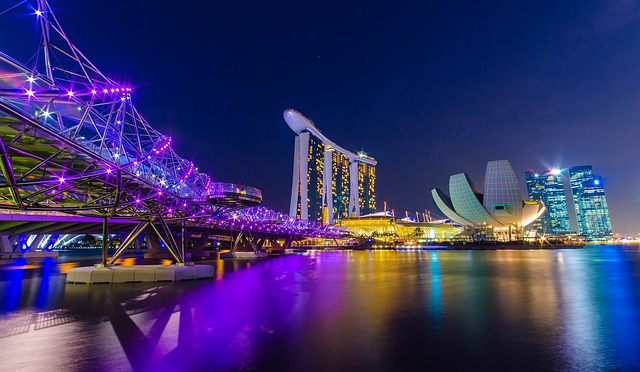 Foreigners who are residing in Singapore and looking for financing could do so in the form of a payday loan. It is good to find out that you can borrow the money from a reputable lender and that the interest rates are low enough for it to be a viable option. Online lenders that specialize in doing business in the country can certainly help one. These online companies are not only reliable, but their service is fast.
At the same time, many cannot afford a high standard of living. Many individuals cannot afford essentials, such as a car or a house. It can be difficult for the majority of the working class to scrape through on their basic salary. 
What defines a foreigner in Singapore? 
A foreigner in Singapore means that you are not a permanent or natural citizen there. As a foreigner, you will not be holding a Singaporean passport. The rules can differ a little for foreigners and residents. Singapore, being a multinational hub, houses many foreigners within the city. Foreigners come to Singapore for the many attractions it offers. Many people come to Singapore for Work-related purposes. A lot many also come for vacations or to visit a friend or a relative. Some foreigners come with a plan to move to Singapore permanently, attracted by their lavish lifestyle. Singapore also…
Property Loans for Foreigners in Singapore That You Must Know About
Intending to invest in a residential or commercial property in Singapore?  
When it comes to foreigners applying for a loan in Singapore, things can be pretty hard regardless of the reason whether you need the property for personal or business purposes.  
In Singapore, buying a property is challenging, whether you are a foreigner or a native, and sometimes applying for a loan is the only way for you to afford it.  
HOW MUCH CAN YOU BORROW FOR A PROPERTY LOAN IN SINGAPORE? 
As for the Foreigner Loans, in Singapore, there is an exact amount of money you can borrow to finance the purchase of a property.  
In this sense, Singapore has the Loan to Value Ratio (LTV).  
The LTV ratio is what determines the exact amount of money you can borrow for a property loan, which changes depending on where you try to obtain the loan:  
If you are applying for a bank loan, you can borrow a maximum of 75% of the value of the property you want to purchase. That means if you are looking for a property that costs $500.000, the maximum amount of money a bank lender can give you like a loan in Singapore is going to be $375.000.