Planning on joining the crypto revolution? What does it take to be a successful trader?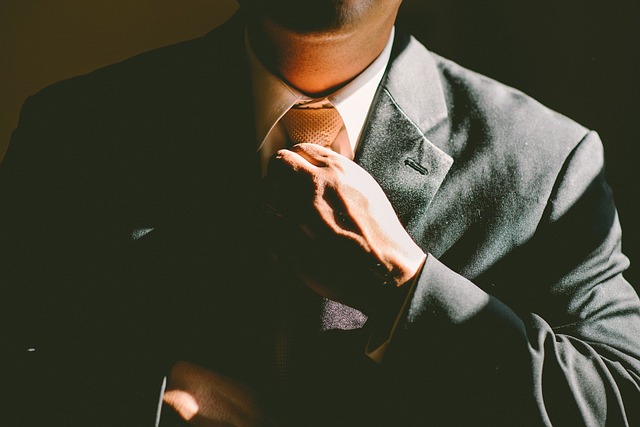 The potential rewards that can result from successful crypto trading have led to a whole new type of trader entering the fray. Amateur and hobby traders have always been part of the market, but till recently, they constituted an insignificant minority. Yet a combination of new online trading tools becoming available and Bitcoin hitting the headlines for its meteoric rise in value a couple of years ago led to the world and his wife wanting a slice of the pie.
Fools rush in where angels fear to tread, and inevitably, many got their fingers burnt and withdrew a little wiser, and often a lot poorer. That's not due to any inherent fault on the part of the markets – we all know they can go down as well as up. It's simply a case of inexperienced traders making poor decisions.
As with anything in this world, doing a successful job demands the right tools. Here, we take a look at what an amateur trader needs at his or her disposal in order to hit the ground running and avoid those early mistakes that can be so costly. We will also look at one particular provider, eToro, which has recently entered the US market and seeks to provide a one-stop-shop that delivers everything you will need. 
Information
Crypto trading is all about decision-making and timing. In order to know when to make what trade, you need information and plenty of it. Of course, information is one thing that is in plentiful supply in the digital age, so you need to be selective in your sources, or you could disappear forever down the rabbit hole. Typically, traders look at the following types of information sources:
There are plenty of blogs that have the latest news, including, of course, Global Coin Report.
Other famous publications such as CryptoWatch and Icostats are valuable resources if you want to explore specific areas, such as new ICOs. 
So how does eToro stack up against news sources like these? In an area where there is so much information, it's easy to get bogged down and sidetracked, so eToro's newsfeed is a very useful resource. The ticker-style feed supplies the latest information and cuts through the chatter.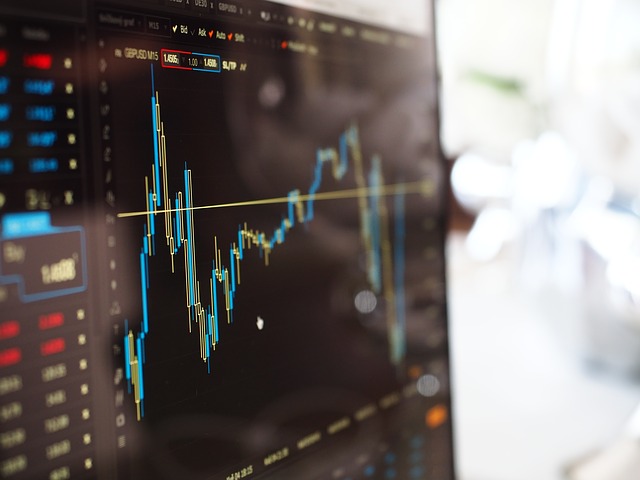 Analysis
Having information laid out in front of you is one thing. Knowing what to make of it is another matter. There are dozens of apps out there, both for desktop and mobile that offer different types of functionality:
A range of charts and indicators 

Analytical tools that allow traders to make the most of this information

The ability to trade on the go from your mobile device

News and editorial content 

"Dummy" or practice accounts for beginners
Some are free and others you have to pay for. It really comes down to choosing the one with the specific tools that you want to use and an interface with which you are comfortable. 
eToro checks all the boxes here. It's one of the most popular and highly ranked trading apps in Europe and has already started to capture a significant share of the US market since its introduction. Its pro charts offer all the analytical tools you might need in order to extrapolate likely future trends from past patterns. 
A little advice
Successful traders use the above two forms of information, combine them together and add their own experience and gut instincts to make their decisions. Now that is something that no novice trader is going to be able to pick up instantly, however much research they do. 
This is where the eToro app really comes into its own, with its social trading functionality. Essentially, this provides a forum in which traders can discuss strategies, exchange ideas and learn from one another. It's even possible for experienced traders to mentor beginners, by letting them see their trading activities and follow them.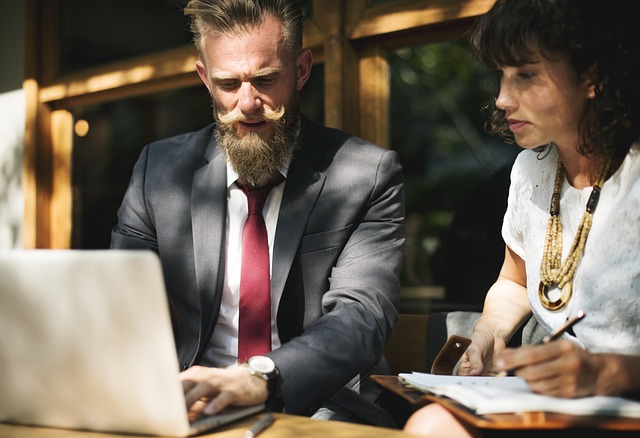 Known as copytrading, full functionality has yet to be rolled out in the US, but the platform already has a thriving Popular Investor Program that rewards top traders with bonuses for attracting followers on the platform. This kind of system benefits everyone and has led to one of the most successful virtual trading communities around.
Of course, there are other communities out there too, in the worlds of Facebook, Reddit, Linkedin and so on. These are certainly worth monitoring and can be useful places to exchange ideas, especially when you look to specialist crypto platforms such as Bitcointalk. Ultimately, knowledge is power, and the more information sources that are used, the better informed the trader is going to be to make shrewd decisions at the right time It is well worth registering with all of these communities and logging on regularly.
Good luck and go-ahead
Of course, there are other practicalities you will need to put in place, such as choosing a Bitcoin wallet and getting together an initial bankroll to start your trading in earnest. But the above three areas are the core considerations and the areas in which new traders are most likely to stumble.
There are numerous tools available online that will help you along. Some are simply platforms for trading, others focus on coaching tips for beginners, while still more offer an exhaustive list of tools and charts. The options can be a little bewildering, which is why an app like the one put forward by eToro, which offers a one-stop-shop covering all of the above, makes a lot of sense, particularly to those who are just finding their feet.
Image courtesy of Pixabay
How can Ethereum casino improve the online gambling industry?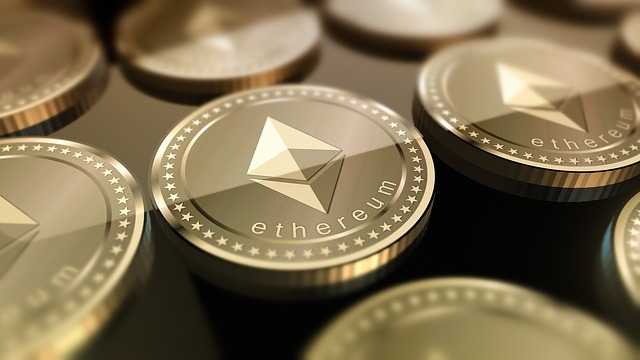 The undisputed king of the cryptocurrency industry is Bitcoin for the moment. This is an undeniable fact, maybe because it was the first and has been around for more than 10 years. But coming in a close second place is the Ethereum that has also been around for quite some time now. When it first emerged, ETH brought some major improvements to the table, most notably even faster speeds of transactions and the smart contract technology. From the get go, crypto casinos noticed the potential of Ethereum and that's how the first ETH Casinos started to emerge. Since then Ethereum Casinos started going full throttle towards the progress of the gambling industry, bringing with themselves a ton of massive improvements that are truly revolutionizing the casino world.
The speed of Ethereum Casino
The first thing that everyone in the casino world notices is the incredible speed of the ETH Casinos. This is due to the fact that Ethereum uses smart contact technology that allows players to deal directly with the casino. This cuts down the time significantly and all processes are completed within a matter of minutes. For example, the classic online casinos take days to finalize the transactions, because they wait for 3-rd party organizations like banks. In case of Ethereum Casino, the deal happens directly, which translates into transfers that are made almost momentarily.
Security and Anonymity of Ethereum…
Manufacturing Blockchain Company Syncfab Featured in NASDAQ Entrepreneurial Center's Event in Times Square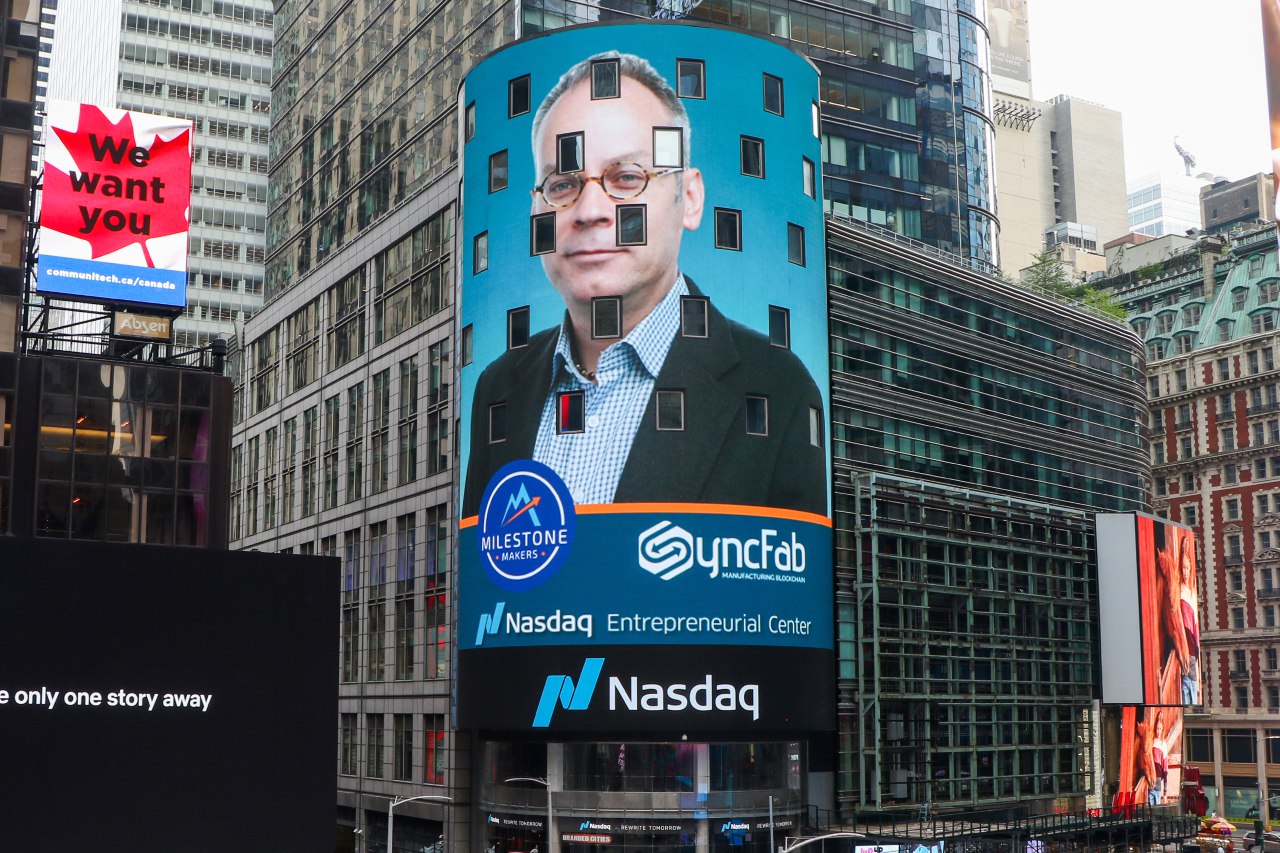 The NASDAQ Entrepreneurial Center hand-picked several advanced projects and companies to provide individualized mentorship and executive coaching in an effort to support tech startups working on various COVID-19 solutions. As part of the program, the NASDAQ Tower in Times Square broadcasted its Milestone Makers COVID-19 Solutions Cohort live last Wednesday.  
Time-tested communications and manufacturing supply chains have been significantly damaged this year due to the pandemic. This is why manufacturing blockchain company SyncFab was one of the headliners at the conference. Supply chains have become all but non-responsive, and innovative solutions are being prioritized.
SyncFab has built and launched an advanced blockchain platform for supporting smart supply chains and allowing users to source, procure, track, secure, and pay for precision spare parts. Led by Forbes Business Council Member Jeremy Goodwin, SyncFab brings real-time capacity savings opportunities alongside addressing the billion-dollar pain points in manufacturing supply chains. It connects automotive, aerospace, and medical manufacturers with more cost-effective suppliers using blockchain-secured transactions.
"In 2020 the time has finally arrived for industry to jettison the limitations of old-fashioned manual procurement processes," said SyncFab CEO Jeremy Goodwin in his presentation during the conference. He added that "looking forward, we [SyncFab] will expand supplier coverage, add new supplier response incentive and purchase order programs, and continue to innovate post-procurement blockchain traceability features" to meet shifting needs in the industry.
…
Ways To Become A Successful Trader

If you want to start trading then you can trade in Forex market where you will find some great trading opportunities and you can take advantage from it if you know how to play the game in this market. At an early stage of trading almost all traders thinks that trading is all about setting up chart and entry and exit points. But if you want to be professional in this industry you must need to have knowledge about trading strategies, money management and should have control over your emotions. Now we are going to talk about a few tip which going to help you to stay alive in the trading game.
Study the Forex market
Having a sound knowledge about Forex trading is must if you want make a living from it. Traders need to know how this market works, the different currency pairs, how they behave, support and resistance and bid-ask price. There is also some complicated concepts like pips, spreads, leverage, slippage, commission etc. about which you need know clearly and able to calculate it without any confusion. You can analyze this market both technically and fundamentally, so you have to learn how to do them. There are lots of financial news publishes every day and a trader must need to understand those announcement and able to find out how the market can react to that news.
Choose…