Bitcoin further widens the leading gap as Ethereum fails to go past $300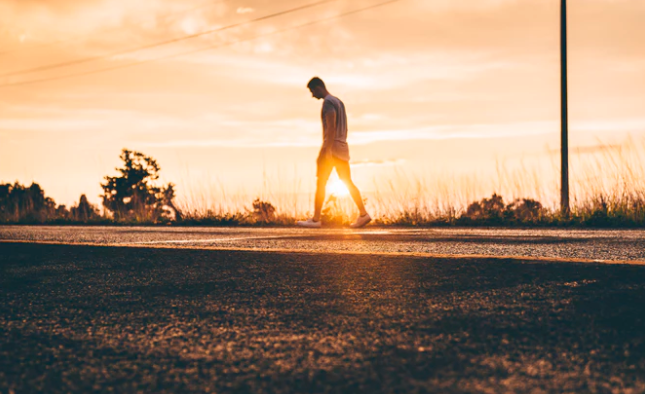 There is no doubt that the crypto industry has been undergoing ups and downs, with many crypto analysts voicing their sentiments criticizing blockchain-based assets such as Ethereum, Bitcoin, and altcoins as mere fads that are going to disappear and fail in a month's time.
Although critical onlookers continue to bombard the crypto space with misbelief and doubts on a near-daily basis doom predictions, many crypto pundits within the crypto industry remain unfazed regardless of the negative predictions.
According to a famous New York-based financial news website, TheStreet, that spoke to many influential figures within the budding crypto industry; an immense hope is still alive for this emerging sector.
TheStreet Interview with Hermann Finnbjornsson
The financial news website met and spoke with the CEO and founder of Svandis, a highly proclaimed crypto asset analytics company, Mr. Herman Finnbjornsson. According to information derived from the interview which expressed positive belief in the Bitcoin, Herman stated:
"There is less than a 1 percent chance in my mind that Bitcoin will not succeed. I think that there is a lot of reasons why to be bullish on Bitcoin. Banks are getting into Bitcoin."
The chief executive of Svandis comments brings up an interesting point of view that is worth examining about traditional and fiat currency financial institutions and banks, as many crypto pundits who have decided to have an optimistic outlook, expect the capital allocation and investment from such institutions are going to drive cryptocurrency's next bull run.
It is anticipated that the next bull run in the crypto space has the potential to propel the value price of blockchain-based digital assets to higher heights the world has never witnessed.
But this point of view is more than mere wishful thinking, many institutions and companies have already begun either showing interest or are already making significant forays into the cryptocurrency space.
Russell Korus Sentiments on Cryptocurrency
According to a similar interview with the financial news website, EZ Exchange's chief executive officer, Russell Korus, also added his voice in regards to Bitcoin, expressing that there were reasons to believe that Bitcoin is indeed a game changer in the cryptocurrency field. Korus is noted saying:
"There are several reasons why this new asset class has captured people's imagination since its inception in 2009 – Bitcoin displays some characteristics that positions it to become a very powerful and alluring concept. It allows for direct, p2p transfer of value in completely trustless transactions. It is fully decentralized, autonomous, writes all of its records to a public ledger, and its record-keeping is completely immutable."
Bitcoin Analysis and Prediction
As at on last Friday morning, many traders and investors in the crypto space woke up to pleasing news of the majority of digital assets had recorded overnight gains, a move that was met with widespread acceptance and optimism of a nearing bull run in the market.
At the time of writing, Bitcoin is exchanging at $7,364, marking a 0.96% price increase. From where we stand, Bitcoin is now on the right track after recording its third winning week simultaneously, alluding to the fact that cryptocurrencies led by Bitcoin are not going to fall in price and disappear. Not anytime soon.
For quite some now, Bitcoin has been hanging around the range-bound of $6,800 and $7,100, attributed to the declines of volatility in the crypto space in general.
Ethereum Price Analysis and Prediction
At the time of writing, Ethereum exchanges at around $284, recording -1.05% virtual price change in the last 24-hours. Following its intra-week high of $298, the digital asset has failed to sustain a consistent upward trend, remaining in the range bound of $290.
Most of the coins in the market are recording modest gains hence it is going to be wrong to make long-term conclusions influenced by the current market trends.
For the latest cryptocurrency news, join our Telegram!
Disclaimer: This article should not be taken as, and is not intended to provide, investment advice. Global Coin Report and/or its affiliates, employees, writers, and subcontractors are cryptocurrency investors and from time to time may or may not have holdings in some of the coins or tokens they cover. Please conduct your thorough research before investing in any cryptocurrency and read our full disclaimer.
Photo by Farid Askerov on Unsplash
What Caused So Many Investors to Turn to Bitcoin in 2017?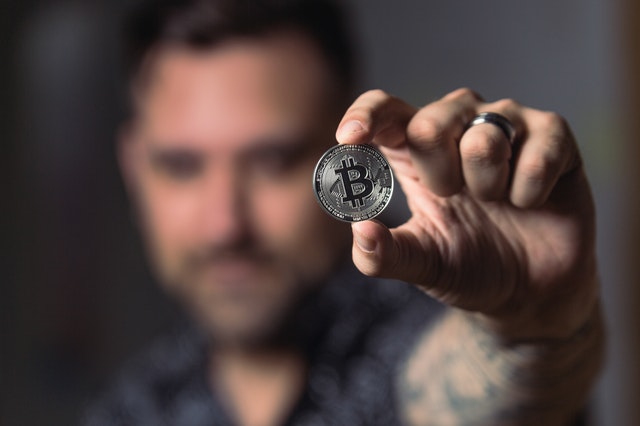 Bitcoin (BTC) has been growing increasingly popular in recent years, especially in the last two. About five weeks ago, the coin celebrated its 10th birthday, however, while it has been an entire decade of its existence, it was basically unknown to anyone who is not a particularly interested in new technologies. This all changed in 2017, when Bitcoin's price skyrocketed from $1,000 to $20,000, making it the biggest trend of the year.
Suddenly, the entire world heard of its name, and cryptocurrencies finally got their place under the spotlight. Investors continued to arrive at the crypto space, cash was flowing, hundreds of new coins emerged, and more optimistic analysts predicted Bitcoin's price going even higher, potentially reaching $50,000, $100,000, and more.
However, as we know today, it was not to last. 2018 was barely a few weeks in when the market crashed, the prices started dropping, and investors started selling. The profits were quickly lost for anyone who did not cash out in time, and these days, Bitcoin's price sits at around $3,812. The crash reminded everyone that cryptocurrencies remain as volatile as ever and that they still pose a risk for investors. But, people already knew this, so why did they invest in the first place?
Bitcoin is alluring
The first thing…
Top 5 Presidential Candidates Thoughts About Bitcoin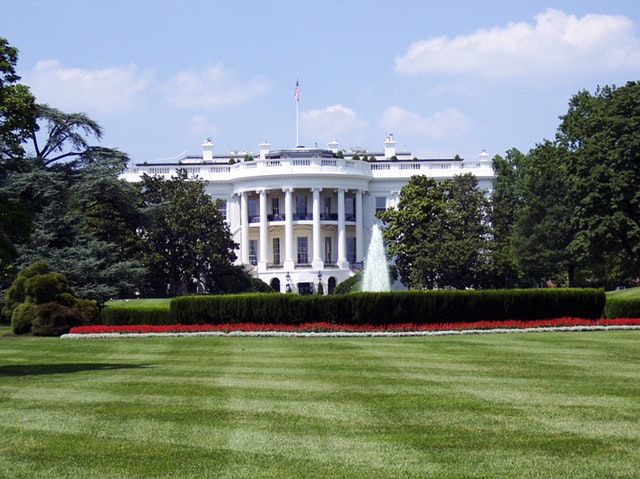 The cryptocurrency space is growing larger and has more impact on our everyday life with each new year. Despite the low prices and market crashes in 2018, the situation on the market seems to be taking a turn for the better, especially after a new surge that started on February 8th. However, as we progress through another year of cryptos' fight for survival and adoption, the 2020 US Presidential Elections continue to approach.
With that in mind, it might be worth knowing what the current major Presidential candidates think about the crypto space, and Bitcoin (BTC), in particular. Of course, no one can know who will get elected and whether the next US President will be a crypto investor or someone who will have no problems with imposing even stricter regulations that might limit the market's potentials.
Even so, we can at least see what they had to say about the crypto industry, and form some sort of expectations regarding the future based on that. It should be noted that the list does not include every candidate, only the major ones, and those who decided to take a notable stance towards Bitcoin.
1) Cory Booker
Let's start with the Democratic candidates, the first of which on our list is Senator Cory Booker. Unfortunately, Sen. Booker did not reveal what his thoughts are on Bitcoin and the crypto industry,…
Why Chinese New Year Affects Bitcoin (BTC)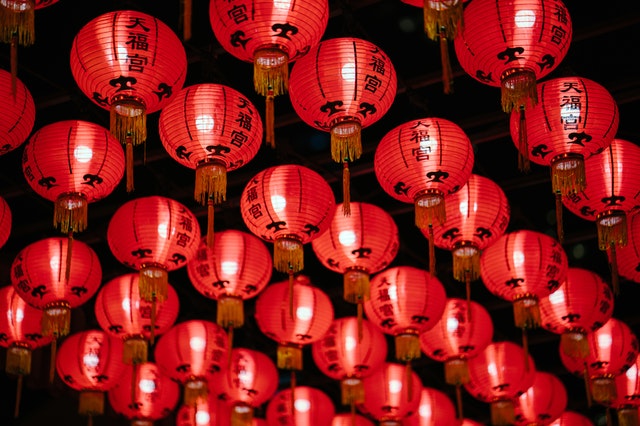 Bitcoin (BTC) lost about $100 in value in the last week, and, while reasons behind the drop in crypto prices can often be hidden and unclear — this time, that is not the case. The reason for this drop is believed to be the celebration of the Chinese New Year.
The New Year celebration was over more than a month ago for most of the modern world. However, things are a bit different in China. This is a country which is considered to be one of the oldest ones in the world, with a long and complex history. The country's traditions are fascinating to many around the world, as so many of them are different from western culture. One of these traditions is the Chinese New Year.
The New Year celebrations in China start on January 28th, which was a week ago. The New Year itself is today, February 5th, although the celebrations and festivities are going to last until February 19th. For the people of China, and all those around the world who follow the country's tradition, this is the time to relax, take a break, and perhaps travel and visit friends and family. But, what does it have to do with Bitcoin?
China and Bitcoin
Those who are new to the world of cryptocurrencies have likely already heard many stories about China banning Bitcoin trading and…