Bitmain Is Moving To Europe But MoonLite Got There First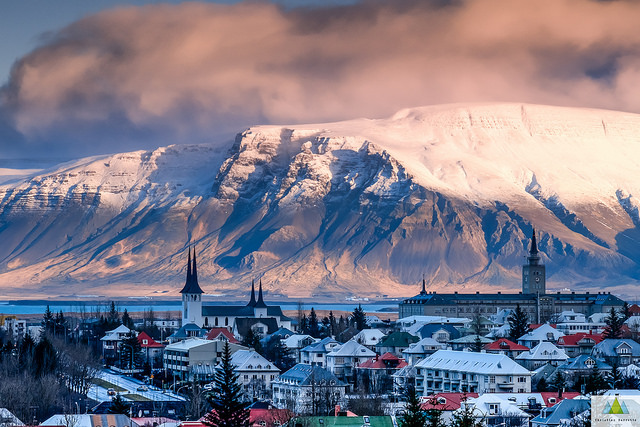 Ask anyone familiar with the bitcoin space to name a bitcoin mining company and chances are they'll say Bitmain. Bitmain is a privately-owned multi-national semiconductor company headquartered in Beijing, China, which is known for two things – one, for its range of industry gold standard bitcoin and other cryptocurrency mining equipment, Antminer, and two, for its operating one of the worlds largest bitcoin mining farms in Inner Mongolia, an autonomous region that's part of China.
Over the last six months, however, regulatory actions from the Chinese government have forced Bitmain to reconsider its operational approach. Sure, Mongolia is autonomous from central China, but this far from insulates Bitmain from the whims of the Chinese government and, as such, there have long existed rumors that Bitmain will diversify its geographical approach and set up shop somewhere that isn't as susceptible to government action.
And this week, we got confirmation of these rumors.
The company just announced a brand new arm of its mining operations, a subsidiary, called Bitmain Switzerland that, as its name suggests, is located in Switzerland. Europe has proven incredibly accommodative of cryptocurrency companies both from a regulatory and a local talent pool perspective and when these factors are coupled with the geography, climate and tax aspects of a North Central European location, it looks as though Bitmain has made a smart decision.
There's another company, however, that's beaten Bitmain to the punch – MoonLite.
And in the case of MoonLite, investors are able to pick up an exposure to the company's growth right now.
MoonLite is a bitcoin mining company that is currently conducting an initial coin offering (ICO) designed to raise the capital it needs to build and operate a large-scale bitcoin and other cryptocurrency mining facility in Iceland. Just as is the case in Switzerland, Iceland is very well placed as a home for a bitcoin mining facility for a variety of reasons – tax law, climate (it's cool enough to not require expensive cooling equipment), talent pool (Iceland has a 100% literacy rate) and, perhaps most important, unrestrictive government regulatory activity.
MoonLite aims to have the first phase of its mining operations live by August 2018, at which point the company will have 28,000 Ths hash power dedicated to bitcoin mining and 504,000 Mhs to Litecoin mining.
In a subsequent phase 2, this will rise to 56,000Ths for bitcoin, 504,000 Mhs for Litecoin and will include Dash mining at 15,000Ghs.
By a third phase of the company's operational rollout, the Icelandic facility will be mining bitcoin at 120,000 Ths, Litecoin at 1,008,000 Mhs and Dash at 30,000 Ghs.
In other words, this is going to be a very large operation and it's going to position MoonLite as one of the leading bitcoin and alternative cryptocurrency mining companies in the world.
So how can an investor that wants to pick up an exposure to this facility (and subsequent growth) do so?
As mentioned above, the company is currently in the early stages of an ICO, with a pre-sale currently underway. As part of the pre-sale, MoonLite is offering bonus tokens to any participants, with the bonus available between 100-300%, depending on the scale of participation of the individual in question.
Once the presale completes (and it's live for another two and a half weeks), the sale will move into a second phase whereby investors will receive a 50% sign up bonus and – subsequent to the second phase – a third phase will open whereby no bonus is available.
In the current phase, 1000 of the company's tokens (called MNL) are available for 1ETH and investors looking to participate can do so using a range of different methods, including Visa and MasterCard (for those not wanting to first purchase crypto) and the spectrum of top-tier coins – Litecoin, bitcoin, Dash, Ripple and more.
Check out the Moonlite whitepaper here for more information.
Disclaimer: This article should not be taken as, and is not intended to provide, investment advice. Please conduct your own thorough research before investing in any cryptocurrency.
Image courtesy of Christian Barrette via Flickr
Basic Guide on How to Spend Bitcoin and Other Cryptocurrencies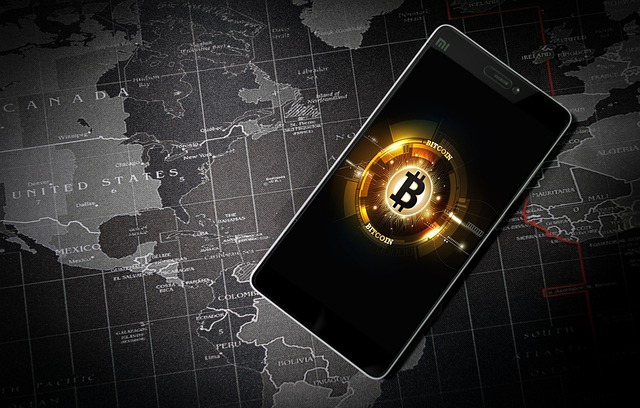 In recent years, Bitcoin and other cryptocurrencies have entered more into the mainstream. Most people walking down the street have at least heard of Bitcoin. While a lot of people got involved in the buying and selling of cryptocurrencies to try and make a quick buck, most people who are enthusiastic about the world of blockchain are in it for the long haul. 
These are usually the people who are going to be more likely to actually use their Bitcoin and other cryptocurrencies as a payment tool and not just as a storage of wealth or a trading tool. This guide looks at a few different ways in which you can use your Bitcoin in spending capacity. 
Crypto Debit Cards
Perhaps the easiest way for you to spend your cryptocurrency is by linking up your holdings to a debit card. 
These days, many of the leading card providers such as MasterCard and Visa have these types of crypto-linking debit cards. These cards can be used just like you would a normal debit card that is linked to your fiat currency bank account. 
Naturally, the most popular type of crypto debit card is going to be for Bitcoin, but there are other cryptocurrencies catered for also. 
Prepaid Cards
There…
Hybrid Bitcoin Casinos or Bitcoin-Only Casinos – Which Are Better?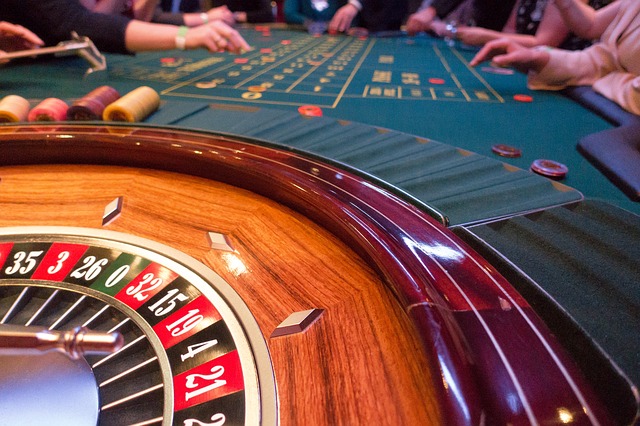 The rise of cryptocurrencies over recent years has had an impact on several industries. Gambling is one such industry, and many of the best online casinos offer Bitcoin as a payment method. 
Some of these casinos work exclusively with cryptocurrencies, while some are more traditional gambling sites that simply have integrated crypto on top of their fiat options.
This post will take a look at the advantages of joining a Bitcoin-exclusive casino on the web versus picking a hybrid one.
Advantages of Hybrid Bitcoin Casinos
Let's start with the hybrid Bitcoin casinos. Usually, those are traditional gambling platforms that have been around for a long period of time. 
They offer classic payment methods such as Visa, PayPal, Skrill, and similar. At some point, they decided to add Bitcoin and potentially other cryptocurrencies to their portfolio. 
If you decide to join an online casino of this type, you will be able to enjoy the following benefits.
Lower Risks
Such online casinos often have a strong reputation and are licensed by respected gambling commissions such as the UK Gambling Commission, the Malta Gaming Authority, and similar regulators.
They are known for protecting the customers and monitoring all actions…
Is Bex500 an alternative to BitMEX?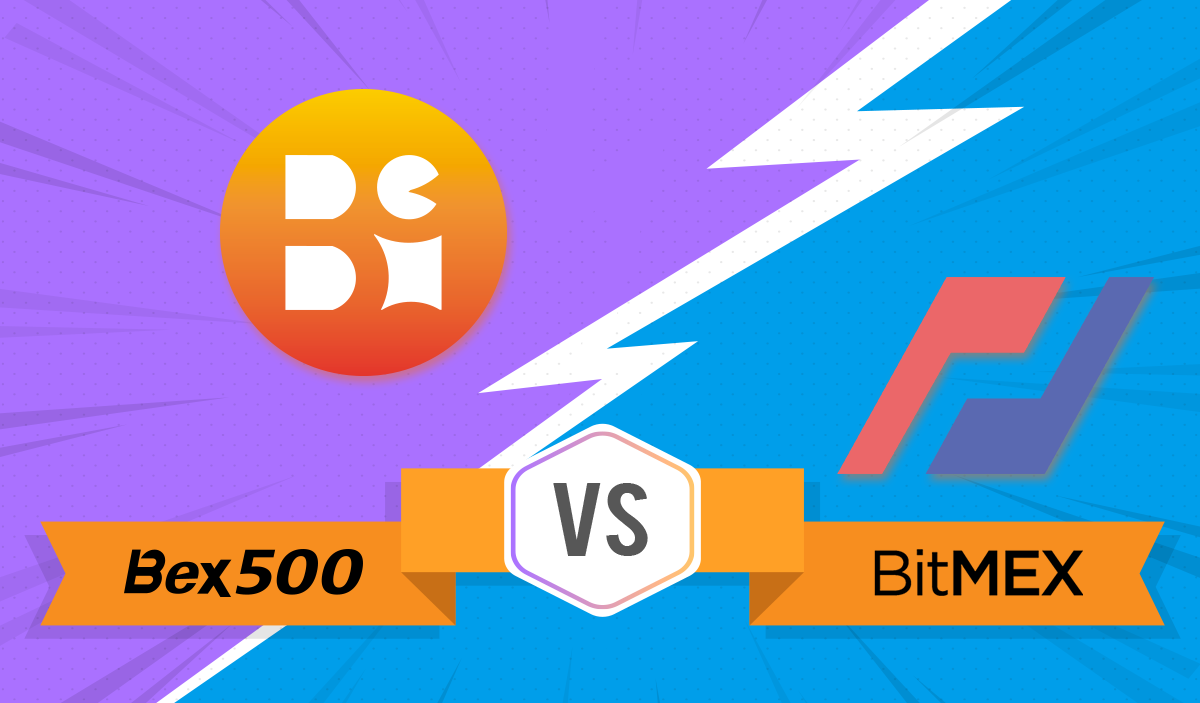 An all around review of Bex500
Bex500 is a young but rapid-growing exchange, less adversarial than BitMEX, but with higher leverage than Binance, Bex500 has enough strings to attract many crypto traders. 
Those dissatisfied with the old exchange, may find Bex500 exchange with a stable system with no manipulation or "overload", pleasant UX, user-friendly tool kits, and around-clock customer service.
Bex500 says they are making crypto margin trading "easier" and giving you a better return. 
Can they really achieve that? We conduct a comprehensive review as below to see if it is a trustworthy exchange
Question 1. What features does Bex500 have?
Bex500 offers perpetual BTC futures as well as three other cryptos including ETH, XRP and LTC, all paired against USDT. You may find Bex500 doing a good job aggregating most important features traders need for a robust trading experience with better return.
-A fair trade with no overload
Many traders are familiar with "overload" problem, which disables placing orders in peak trading times. It is suspected to be insider manipulations by exchanges which can cost users entire portfolios.
Bex500, with its unmatched TPS (claimed to be over 10,000 orders per second), ensures that the trading…