Bitmain Is Moving To Europe But MoonLite Got There First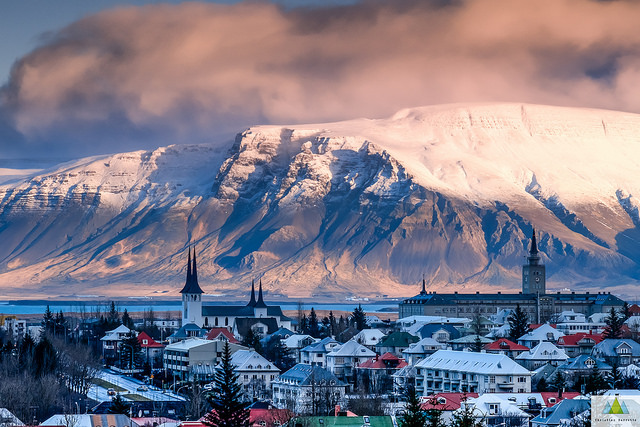 Ask anyone familiar with the bitcoin space to name a bitcoin mining company and chances are they'll say Bitmain. Bitmain is a privately-owned multi-national semiconductor company headquartered in Beijing, China, which is known for two things – one, for its range of industry gold standard bitcoin and other cryptocurrency mining equipment, Antminer, and two, for its operating one of the worlds largest bitcoin mining farms in Inner Mongolia, an autonomous region that's part of China.
Over the last six months, however, regulatory actions from the Chinese government have forced Bitmain to reconsider its operational approach. Sure, Mongolia is autonomous from central China, but this far from insulates Bitmain from the whims of the Chinese government and, as such, there have long existed rumors that Bitmain will diversify its geographical approach and set up shop somewhere that isn't as susceptible to government action.
And this week, we got confirmation of these rumors.
The company just announced a brand new arm of its mining operations, a subsidiary, called Bitmain Switzerland that, as its name suggests, is located in Switzerland. Europe has proven incredibly accommodative of cryptocurrency companies both from a regulatory and a local talent pool perspective and when these factors are coupled with the geography, climate and tax aspects of a North Central European location, it looks as though Bitmain has made a smart decision.
There's another company, however, that's beaten Bitmain to the punch – MoonLite.
And in the case of MoonLite, investors are able to pick up an exposure to the company's growth right now.
MoonLite is a bitcoin mining company that is currently conducting an initial coin offering (ICO) designed to raise the capital it needs to build and operate a large-scale bitcoin and other cryptocurrency mining facility in Iceland. Just as is the case in Switzerland, Iceland is very well placed as a home for a bitcoin mining facility for a variety of reasons – tax law, climate (it's cool enough to not require expensive cooling equipment), talent pool (Iceland has a 100% literacy rate) and, perhaps most important, unrestrictive government regulatory activity.
MoonLite aims to have the first phase of its mining operations live by August 2018, at which point the company will have 28,000 Ths hash power dedicated to bitcoin mining and 504,000 Mhs to Litecoin mining.
In a subsequent phase 2, this will rise to 56,000Ths for bitcoin, 504,000 Mhs for Litecoin and will include Dash mining at 15,000Ghs.
By a third phase of the company's operational rollout, the Icelandic facility will be mining bitcoin at 120,000 Ths, Litecoin at 1,008,000 Mhs and Dash at 30,000 Ghs.
In other words, this is going to be a very large operation and it's going to position MoonLite as one of the leading bitcoin and alternative cryptocurrency mining companies in the world.
So how can an investor that wants to pick up an exposure to this facility (and subsequent growth) do so?
As mentioned above, the company is currently in the early stages of an ICO, with a pre-sale currently underway. As part of the pre-sale, MoonLite is offering bonus tokens to any participants, with the bonus available between 100-300%, depending on the scale of participation of the individual in question.
Once the presale completes (and it's live for another two and a half weeks), the sale will move into a second phase whereby investors will receive a 50% sign up bonus and – subsequent to the second phase – a third phase will open whereby no bonus is available.
In the current phase, 1000 of the company's tokens (called MNL) are available for 1ETH and investors looking to participate can do so using a range of different methods, including Visa and MasterCard (for those not wanting to first purchase crypto) and the spectrum of top-tier coins – Litecoin, bitcoin, Dash, Ripple and more.
Check out the Moonlite whitepaper here for more information.
Disclaimer: This article should not be taken as, and is not intended to provide, investment advice. Please conduct your own thorough research before investing in any cryptocurrency.
Image courtesy of Christian Barrette via Flickr
(Visited 1,305 times, 5 visits today)
Here's Why Bitto Could Be The Next Big Thing In The Cryptocurrency Exchange Space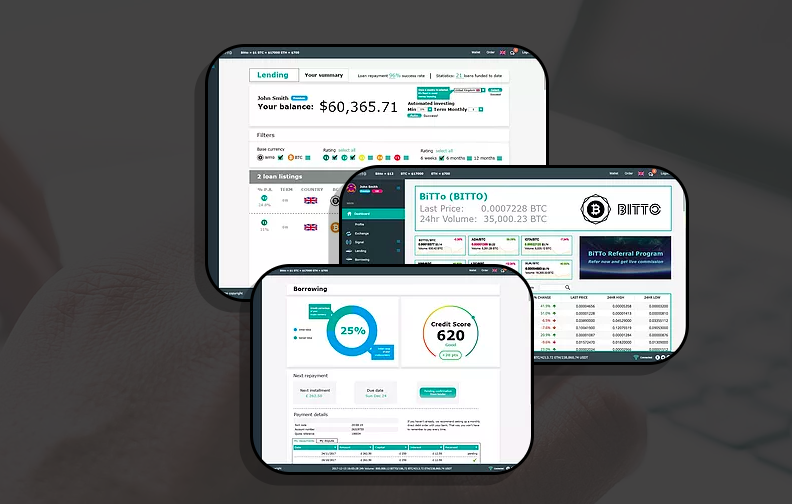 The cryptocurrency exchange industry is big business. In the last twenty-four hours, Binance did just shy of $3 billion in volume across its top ten traded cryptocurrency pairs. Bithumb did $3.2 billion. Bitfinex saw $1.64 billion traded on its top ten pairs.
­All of these exchanges take fees from traders for each of the buys and sells they carry out, translating to substantial daily revenues; revenues that are only set to increase as the cryptocurrency space advances further into mainstream consciousness.
This is great for those running the exchanges and the investors behind them, of course, but that's where the collateral benefit ends – in most cases. Binance has its own token and holders of the coin benefit from the platform's growth to a degree, but this coin was only recently issued meaning the platform had already expanded its userbase substantially by the time investors were offered an opportunity to take a position in any future growth.
What if there was an exchange that offered individual traders and investors an opportunity to pick up an exposure to the growth of a platform like that of Binance ahead of its user acquisition?
Well, there is, and it's called Bitto.
Bitto is a brand new cryptocurrency exchange that is currently conducting an initial coin offering (ICO) that allows participants to pick up an exposure to the company and its exchange platform ahead of its primary growth phase.
The first stage of the ICO is about to close but there's still time to participate ahead of the second stage kicking off and participants will receive the company's proprietary token, BITTO – something we'll focus on in a bit more detail shortly.
But first, let's address an important question: how can a new exchange compete with some of the existing industry behemoths – Binance, Bittrex, etc.?
Well, Bitto differentiates itself from these exchanges by offering its users much more than just the ability to buy and sell a particular cryptocurrency across its platform. Sure, users can trade cryptocurrency using the Bitto platform, but they can also earn money and gain rewards through a number of other methods, including:
Staking – BITTO is a proof of stake coin.
Referrals – users earn a live commission on any trades their referred users make across the platform.
Lending – through the platform's lending facility, users can lend to other traders and earn daily interest of up to 18%.
But that's not all. Any users that are either inexperienced cryptocurrency traders or that want to optimize their returns are able ­­to follow other traders – traders that have a proven track record of profitable trading across the Bitto platform. In other words, through the copy trading and signal type service that the platform offers, when a top crypto trader earns, Bitto users earn at the same time.
So what are the advantages of taking part in the ICO?
Well, first up, participants can gain access to reduced trading fees, with the fees payable variable depending on the degree of participation. Second, holders receive bonuses based on the tokens they pick up as part of the ICO. Stage one participants receive a 34% bonus (this is the stage that's open now – but not for much longer).
Stage two participants receive a 22.5% bonus, stage three participants receive an 11.25% bonus and stage four participants get a 5.625% bonus.
Additionally, the company also intends to carry out a token buyback program that will see it burn tokens over time. As per this program, a certain percentage of profits will be used to by BITTO on the open market and these tokens will be removed from circulation. Simple supply and demand economics suggest that a decreased token supply should translate to an increased per-token price, meaning that this reward program should boost price over time.
There's also an organic per token price increase assumption, rooted in user growth. As more and more users come on board, more BITTO will be bought and held to stake the network, increasing demand and – by proxy – price.
Finally, if a user wants to take advantage of the copy trade facility, they must purchase tokens to use as capital. Therefore, the higher the participation in this program (and since it's a neat way for users to essentially trade like a professional), the higher the demand for the tokens.
To conclude, then, this is a brand new exchange that offers its users much more than the current leaders in the space offer theirs. Lending and borrowing facilities, staking and the ability to earn through referrals should drive user growth and any participants in the ICO stand to benefit from this growth through their ownership of BITTO tokens going forward.
Check out the Bitto white paper here.
Participate in the first stage of the company's ICO here.
---
Image courtesy of Bitto.tech
(Visited 1,634 times, 810 visits today)
Here's Why $10,000 Is A Very Real Achievable Target For Ethereum (ETH)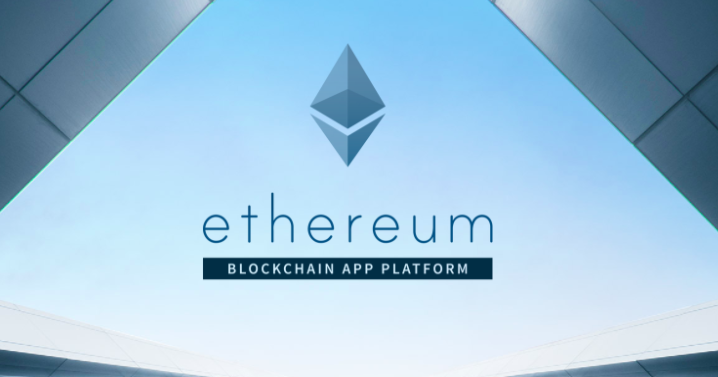 This week, Ethereum (ETH) has announced a fresh partnership with the Canadian government. This is the sort of development that can really get a coin running but, so far, we are yet to see any real action in the markets.
Indeed, right now (mid-afternoon US on Monday), ETH trades for a close to 6% discount on its price this time yesterday, with a single coin going for around $984. This is the coin that – to a large degree – weathered the overarching market correction that we saw push bitcoin down to below $10,000 and drove a 50% or more correction in a host of other cryptocurrencies, large and small.
We think that the latest news is a major event and that the market's lack of an immediate response is indicative of some remnant of weak sentiment putting pressure on price. In turn, we think that the current depressed prices might be a great opportunity to jump in ahead of a recovery.
Here's what we're thinking.
First, it's worth noting that while we mentioned above that Ethereum weathered the overarching market correction, it wasn't entirely insulated. In fact, ETH fell from highs of $1,377 on January 14 to current levels (which, as mentioned price ETH at around $984 a coin), a dip of around 28%. When looked at against a backdrop of the wider market correction, however, the dip is relatively small.
Anyway, getting back to the main thrust of our thesis – the fact that the Canadian government wants to try and use the Ethereum platform to improve its legacy infrastructure is incredibly important for two reasons – first, that it shows that major nations are seeking to adopt blockchain technology and have accepted that this is the technology that's going to play a key role in bringing processes up to date in the future. That's a big deal for the space as a whole. Second, that Ethereum is the technology it's chosen to try and do just that. This one, of course, is important for Ethereum specifically, as opposed to the wider industry.
Looking at the development specifically, it involves the National Research Council of Canada (NRC), which is a government initiative, and – as per this press release – the program is in place to investigate the potential for blockchain technology and how it may be used for more open and transparent function of public programs.
The program is live at time of writing on the Ethereum blockchain, proactively publishing information on new and amended contribution agreements in real time.
The outcome of this program could be a real game-changer for Ethereum. If the blockchain is adopted as the foundation for more transparent process in Canada, it will validate the technology as part of a real-world use case and, in turn, will almost certainly result in other governments across the globe following suit.
The thing to realize here is that it's this sort of development that really sets Ethereum apart from many of its competitors. The company and its platform/technology has (while we admit there have been hiccups along the way) established itself as the go-to technology for smart contract based decentralized systems and it's going to take a lot, and a long time, to unseat Ethereum from this position; as viewed, that is, from an outsider's perspective – an outsider like a government entity.
So where do things go from here?
It's tough to put a target on price, given the current sentiment but $1,400 is an immediate and obvious inflection point, with $10,000 a long-term, but very real, end-of-2018 possibility.
We will be updating our subscribers as soon as we know more. For the latest on ETH, sign up below!
Disclaimer: This article should not be taken as, and is not intended to provide, investment advice. Please conduct your own thorough research before investing in any cryptocurrency.
---
Image courtesy of Ethereum.org
(Visited 4,341 times, 2,089 visits today)
Here's A Simple Explanation As To Why Ripple (XRP) Has So Much Potential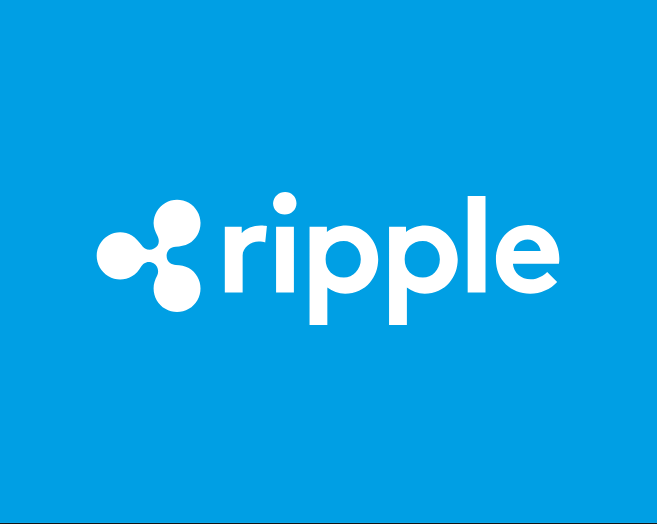 Ripple (XRP) is one of the most talked about cryptocurrencies of the last 12 months and rightly so – it's risen in value by tens of thousands of percentage points and, in doing so, has grown to become a behemoth of the sector, currently ranked third only to Bitcoin (BTC) and Ethereum (ETH) by market capitalization.
During early 2018, the coin has given back some of the gains enjoyed throughout the latter half of last year but XRP still goes for $1.23 apiece and has a market cap at these prices in excess of $47.7 billion.
Behind this value appreciation is a spate of partnerships and pilot programs, many of which are ongoing, with big-name financial institutions. We covered one earlier this month – a collaboration with Moneygram that will see the latter adopt Ripple's xRapid technology and XRP as a settlement currency for cross-border transfers.
We won't go into why this is such a big deal again, we have already outlined our reasoning a number of occasions, but trust us – it is.
There are still many that don't understand why this technology can be a potential game-changer in the financial world and, in turn, can't see the justification for Ripple and XRP's positioning in this space.
As such, we're going to use an example given as part of an interview involving Marcus Treacher, Global Head of Strategic Accounts at Ripple and Ed Metzger, Head of Technology Innovation at Santander UK, available here.
First, it's worth touching on the partnership between Ripple and Santander as yet another example of a big-name financial institution working with Ripple in an attempt to figure how the latter's technology can improve the existing processes employed by the former. Ripple is way ahead of the pack when it comes to engaging and proving its technology at enterprise level and this, in and of itself, for us, justifies its positioning in the top tier of cryptocurrencies by market capitalization.
Anyway, back to the point.
As part of the interview, Treacher was asked to explain how Ripple's technology improves upon the currently available gold standard in international money transfer – SWIFT.
So, here's how he explained it.
Imagine 300 islands of currency – Sterling, Dollar, Euro, Yen, etc. On each of these islands, payments from one party to another are quick and easy and, in turn, are settled incredibly fast and cheaply. When a payment needs to be sent from one island to another, however, things get complicated. The transaction cost rises dramatically and the process, facilitated by the SWIFT network, can take up to three days to complete, with nobody really knowing the exact amount time it's going to take.
The islands use SWIFT because it's the only technology available to them.
Ripple's technology adds a second link between these islands but, unlike the SWIFT link, transfers from one island to another take seconds and can be done incredibly cheaply.
Each island doesn't have to adopt XRP to facilitate these links – they can create their own cryptocurrency and link it into Ripple's xRapid technology, which is installed on both the sending and receiving islands. However, it's far simpler and cheaper to use XRP, and it's this simplicity that drives a large portion bullish thesis for XRP going forward.
Moneygram decided it was simpler to use XRP. We think other companies and, in particular, financial institutions will follow suit.
Right now, then, XRP is trading at a considerable discount to what we see as fair value going forward. The recent dip has weakened sentiment and offered market participants an opportunity to pick up some cheap coins ahead of things turning around and, with Ripple, it can surely only be a matter of time before the company announces its next big name partnership – a catalyst that's sure to get the coin running.
We will be updating our subscribers as soon as we know more. For the latest on XRP, sign up below!
Disclaimer: This article should not be taken as, and is not intended to provide, investment advice. Please conduct your own thorough research before investing in any cryptocurrency.
---
Image courtesy of Ripple.
(Visited 3,793 times, 2,107 visits today)