Bitmain Is Moving To Europe But MoonLite Got There First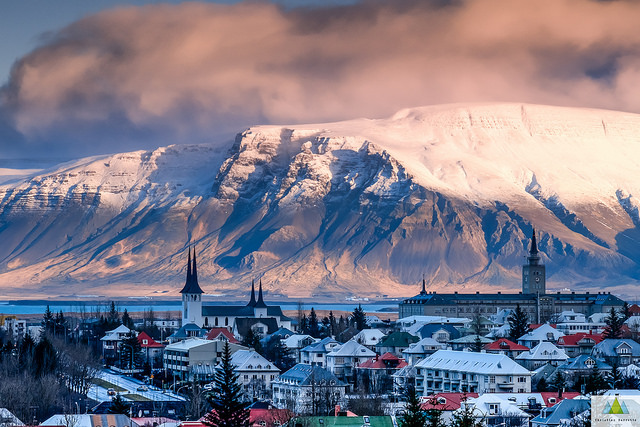 Ask anyone familiar with the bitcoin space to name a bitcoin mining company and chances are they'll say Bitmain. Bitmain is a privately-owned multi-national semiconductor company headquartered in Beijing, China, which is known for two things – one, for its range of industry gold standard bitcoin and other cryptocurrency mining equipment, Antminer, and two, for its operating one of the worlds largest bitcoin mining farms in Inner Mongolia, an autonomous region that's part of China.
Over the last six months, however, regulatory actions from the Chinese government have forced Bitmain to reconsider its operational approach. Sure, Mongolia is autonomous from central China, but this far from insulates Bitmain from the whims of the Chinese government and, as such, there have long existed rumors that Bitmain will diversify its geographical approach and set up shop somewhere that isn't as susceptible to government action.
And this week, we got confirmation of these rumors.
The company just announced a brand new arm of its mining operations, a subsidiary, called Bitmain Switzerland that, as its name suggests, is located in Switzerland. Europe has proven incredibly accommodative of cryptocurrency companies both from a regulatory and a local talent pool perspective and when these factors are coupled with the geography, climate and tax aspects of a North Central European location, it looks as though Bitmain has made a smart decision.
There's another company, however, that's beaten Bitmain to the punch – MoonLite.
And in the case of MoonLite, investors are able to pick up an exposure to the company's growth right now.
MoonLite is a bitcoin mining company that is currently conducting an initial coin offering (ICO) designed to raise the capital it needs to build and operate a large-scale bitcoin and other cryptocurrency mining facility in Iceland. Just as is the case in Switzerland, Iceland is very well placed as a home for a bitcoin mining facility for a variety of reasons – tax law, climate (it's cool enough to not require expensive cooling equipment), talent pool (Iceland has a 100% literacy rate) and, perhaps most important, unrestrictive government regulatory activity.
MoonLite aims to have the first phase of its mining operations live by August 2018, at which point the company will have 28,000 Ths hash power dedicated to bitcoin mining and 504,000 Mhs to Litecoin mining.
In a subsequent phase 2, this will rise to 56,000Ths for bitcoin, 504,000 Mhs for Litecoin and will include Dash mining at 15,000Ghs.
By a third phase of the company's operational rollout, the Icelandic facility will be mining bitcoin at 120,000 Ths, Litecoin at 1,008,000 Mhs and Dash at 30,000 Ghs.
In other words, this is going to be a very large operation and it's going to position MoonLite as one of the leading bitcoin and alternative cryptocurrency mining companies in the world.
So how can an investor that wants to pick up an exposure to this facility (and subsequent growth) do so?
As mentioned above, the company is currently in the early stages of an ICO, with a pre-sale currently underway. As part of the pre-sale, MoonLite is offering bonus tokens to any participants, with the bonus available between 100-300%, depending on the scale of participation of the individual in question.
Once the presale completes (and it's live for another two and a half weeks), the sale will move into a second phase whereby investors will receive a 50% sign up bonus and – subsequent to the second phase – a third phase will open whereby no bonus is available.
In the current phase, 1000 of the company's tokens (called MNL) are available for 1ETH and investors looking to participate can do so using a range of different methods, including Visa and MasterCard (for those not wanting to first purchase crypto) and the spectrum of top-tier coins – Litecoin, bitcoin, Dash, Ripple and more.
Check out the Moonlite whitepaper here for more information.
Disclaimer: This article should not be taken as, and is not intended to provide, investment advice. Please conduct your own thorough research before investing in any cryptocurrency.
Image courtesy of Christian Barrette via Flickr
Will Ripple (XRP) advocacy hike affect bitcoin dominance of China?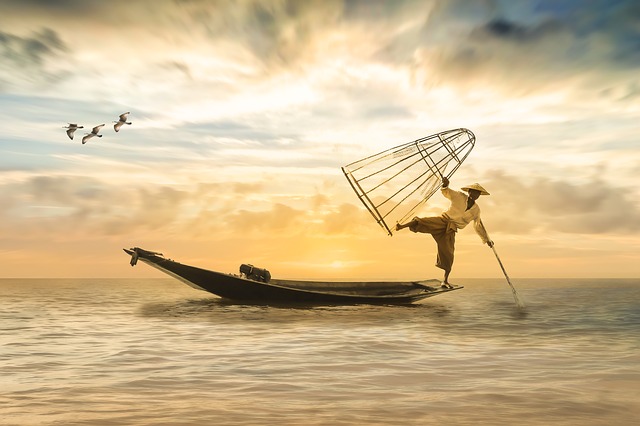 Currently, China is leading in Bitcoin mining industry by far, second to none for bitcoin mining power. Literally, it's contributing over 70% of the network's hash rate (a term that is used in describing the total processing power of a blockchain network). But how Ripple fits in here and what it has to do with that? We'll talk about that a bit later below, let's cover some in-depth facts about China's dominance over Bitcoin first.
It's a near-complete dominance by China on the BTC mining grid that has made it responsible for mining a majority of circulating bitcoins. A Beijing-based company, Bitmain Technologies, is highly responsible for extracting the significant part – more than half of the globe's bitcoin, and alone, it has approached 50% of the total hash rate more than once.
The fact that China is controlling a majority of Bitcoin hash rate, clearly tells that it has the power of manipulating or merely destroy the bitcoin network if it gets enough support should it decide to take such a move. Therefore, this has led to serious concerns among countries including the US that China might get an edge in this cryptocurrency industry and possibly becoming a potential threat.
China is the biggest manufacturer of Bitcoin as well as cryptocurrency mining equipment. The reason behind the massive growth of mining farms in the country is because of cheap electricity bills.
Furthermore, the country has adopted several…
Bitcoin bull run momentum builds up; price breakout imminent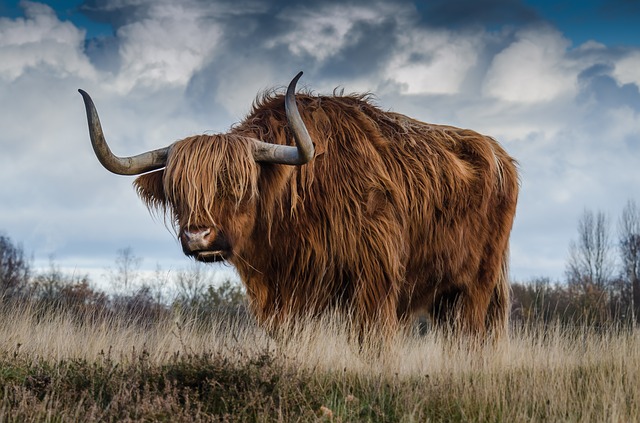 There is no doubt that Bitcoin is the most significant and largest success story in the cryptocurrency sphere despite the volatilities the powerful digital coin has been experiencing this year. 2018 has been a rough year for major cryptocurrencies including Bitcoin that has seen the prices of the virtual currency depreciate from a high of 20,000 US dollars in January 2018, to a low of 6,400 US dollars in October 2018.
Regardless of not much powerful performance, Bitcoin still maintains being the most sought-after virtual currency in the market. In totality, Bitcoin had a price appreciation of about 150,000 percent from its listing in July 2010 to the present day.
Bitcoins Brief Historical Evolution
In its lifetime so far, the number one ranked cryptocurrency has had its fair share of mixed bear runs, and bull runs throughout the years with the longest bear run being experienced in March 2014 and March 2015. However, in its history of up and down price progression throughout the years, gains have outweighed losses and Bitcoin has managed to record impressive highs of 20,000 US dollars as at December 2017.
As for this year, 2018 has been a nightmare for Bitcoin as its bullish gains have been low, recording shorter runs that have given rise to general losses attracting undue media attention from the general public and governments.
The Future of Bitcoin by Market Indicators
According to technical perspectives regarding Bitcoin price movements…
Institutional investment presumption to send ETH, XRP, and Bitcoin high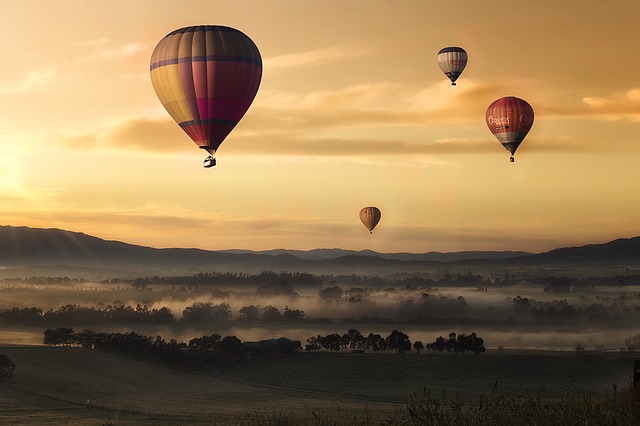 These days it points out that institutional investors slowly are gaining interest in the cryptocurrency domain. Practically, a real-world working model will attract institutional investors automatically from all over the globe. They will look for an opportunity to invest in the cryptocurrency industry if not necessarily in coins such as Bitcoin, Ripple's XRP or Ethereum, and it seems like that moment is already at hand.
State of the Market
The past 24 hours have been stable for the crypto market as the entire market has seen steadiness in their trade. For that reason, the general market value has been lifted to $210.6 billion.
The state of the market has seen the price of Bitcoin go up by 0.7% to the $6,537 lifting its market cap to $113.2 billion. Bitcoin cash has stayed stable too at $466 representing a slight drop of 0.56% and the market cap being $7.7 billion.
Also, Ethereum price dropped 0.59% to $205.87 giving it a market cap of $21.1 billion, and as for Ripple (XRP), a similar trend was experienced whereby it dropped by 0.15% to stand just above 46 U.S cents making its market cap to stand at $18.5 billion.
The stability in the cryptocurrencies is a positive gain as that increases hopes and chances for the institutional investments.
Genesis Global Trading says it has loaned digital assets valued at more than half a billion dollars to institutional…