Crypto Market Surges Then Drops, Can The Rally Continue?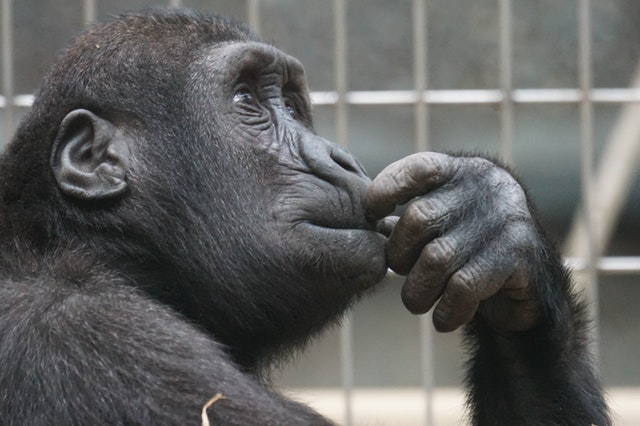 About a year ago, Bitcoin was well on its way towards reaching its current all-time high of over $20,000 per coin. In fact, its value was somewhere at $19,000 on December 16 and 17. These days, however, the crypto market could not be more different, and the coin is struggling to remain above $3,700.
Bitcoin has had quite a journey in the last 45 days. On November 13th, its value was over $6,300. Only one day later, and a day before BCH hard fork, the entire market crashed, and Bitcoin started dropping. Before long, the coin was at its new bottom, with its value being only $3,200. The coin basically lost half of its value, and it struggled to grow ever since.
Meanwhile, investors started speculating whether BTC will recover at all, or will simply drop to zero. Some even decided to pronounce it dead once again, which marks more than 300 times in a single decade. Then, on December 17th, things slowly started to change, and the market started experiencing a new surge. Within days, Bitcoin climbed up, and it has been above $4,000 ever since.
At the time of writing, BTC value stands at $3739. However, investors are still not convinced, and many are questioning whether this is a real rally or a false hope.
Is the crypto market rally real?
As it is usually the case with cryptocurrencies, the question is easy, but the answer is infinitely more complex. In a way, the rally is actually real. Ever since the surge started, the total crypto market cap gained over $40 billion, which is around 40% of its value. In a single week, the market cap climbed from $103 billion to $144 billion. While this is impressive progress, it is still tiny considering the losses experienced in 2018.
Within a single year, the crypto market lost more than $700 billion, dropping from $831 billion (January 1st, 2018) to $103 billion (December 2018). From this perspective, the so-called "rally" is just a small attempt at recovery.
However, the current situation is still a significant change for the better when compared to the one from a few weeks ago. Crypto analysts have been trying to find the reason behind the rally, with some of them reporting that people are trying to reduce exposure and close out high-risk sell positions before holidays. This movement might be what is actually causing the rally, however, others have also reported an increase in BTC hash rates, which might indicate the return of the miners as well.
Even if the original rally happened by accident, if it brings miners back, it is possible that the growth will continue. Otherwise, it is expected that cryptos will continue their slide in the near future.
What to expect next?
While there is every possibility that the rally might be the real one, it is still too early to tell with any certainty. The changes are very impactful right now, and anything can trigger another drop at any time. Many experts believe that the current surge is nothing to be excited about and that the real change will not come before the launch of Bakkt exchange and the approval of Bitcoin ETFs.
There are some who believe that these two events, both currently scheduled for early 2019, will be the cause of a real price surge, one that might bring BTC back to its former value of $20,000 per coin. However, there are also those, such as IMF's former head, Kenneth Rogoff, who believe that Bitcoin's future price will be only a fraction of its current value.
Whether these experts remain bullish or bearish on crypto is irrelevant, the fact is that space requires regulations that will bring some form of stability. Apart from that, the Bakkt project and Bitcoin ETF approval would likely help a lot by bringing institutional money to space, and allow it to evolve further. A lot depends on the events scheduled for the near future, and it will likely be impossible to predict the future of crypto until these events take place.
For real-time trade alerts and a breakdown of the crypto markets, sign up for Elite membership!
Disclaimer: This article should not be taken as, and is not intended to provide, investment advice. Global Coin Report and/or its affiliates, employees, writers, and subcontractors are cryptocurrency investors and from time to time may or may not have holdings in some of the coins or tokens they cover. Please conduct your own thorough research before investing in any cryptocurrency and read our full disclaimer.
Image courtesy of Pexels
3 Cryptocurrencies Most Likely to Follow Bitcoin's Performance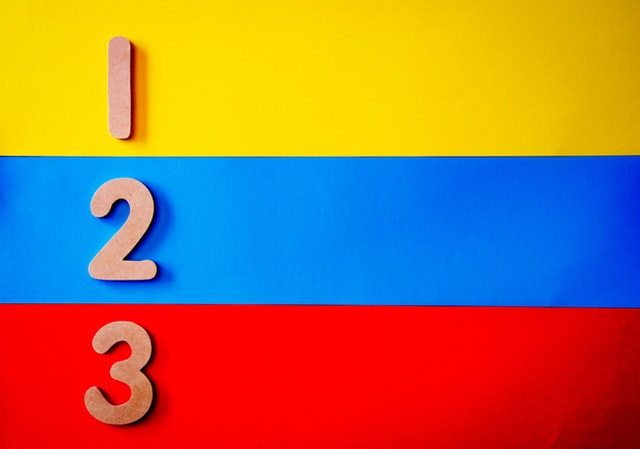 For more than a year, the cryptocurrency market has been dominated by bearish influence, with most coins seeing constant drops, or stagnation, at best. This all changed in the past few months, starting with Bitcoin which once again started leading the market up, bringing one minor rally after another.
BTC itself experienced massive losses in 2018, with its price going down by around 84%. Most other coins among the top 10 mirrored its performance, and some of them experienced even greater losses. However, now that Bitcoin sees gains again, these cryptocurrencies are still following its example, and many of them have seen massive breakouts. Some of the more notable altcoins that followed Bitcoin's recent example are Ethereum (ETH), Stellar (XLM), and Cardano (ADA).
Ethereum performance mirroring Bitcoin's price
As mentioned, Bitcoin led every rally so far, but before it did, its price first went through what is known as an ascending triangle pattern. The pattern held for around five months, which is exceptionally long for the crypto world. However, once the pattern was finally broken — the coin's price skyrocketed, more than doubling itself within only two months.
One thing to note is that Ethereum performed in pretty much the same fashion. After five months of struggle and confusion for investors, the second largest cryptocurrency also managed to break the pattern and skyrocket as well. It…
4 Reasons Why the New Bitcoin Rally Is Unlikely to Stop Now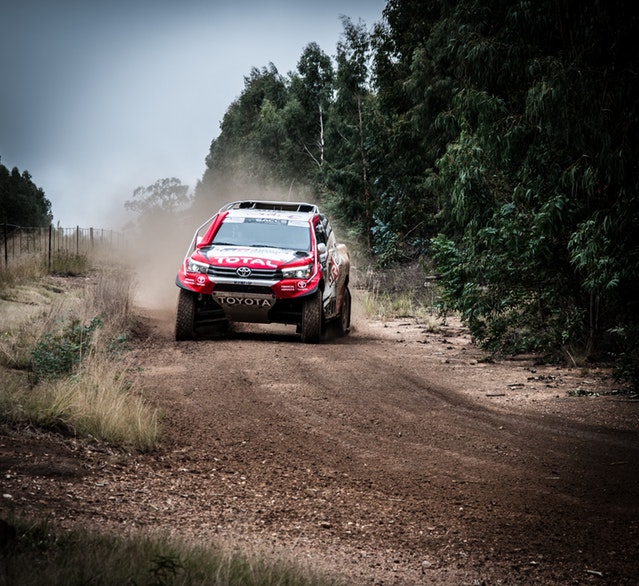 After more than a year of declining prices, the crypto market is finally seeing a period of serious recovery — one that has already brought digital currencies to heights not seen in over half a year now.
Only days ago, Bitcoin surged past several major resistance levels and managed to exceed its yearly high of over $8,000. Already, many skeptics are predicting the soon end of the bull run, and the possibility of yet another sharp decline. However, there are signs that suggest otherwise — that this bull run is only getting started, and that it will not end anytime soon.
There are four reasons why this is the case, and they are as follows:
1) Bakkt
There is the long-awaited Bitcoin futures exchange, Bakkt, which recently announced that the July test date for Bitcoin futures is soon to be set. Bakkt's launch was delayed multiple times already, so the announcement came as quite a surprise. However, it appears that it will happen quite soon, after all.
As soon as its arrival becomes a certainty, Bitcoin will likely skyrocket even further, just like gold did when gold ETF appeared in 2013.
2) Bitcoin completely ignored the hacking of Binance
Binance has been the largest crypto exchange by trading volume for a while now, and as such, many expected that, if anything were to happen to it, Bitcoin…
The New Rally Has Arrived: Crypto Market Cap Goes up by $24 Billion Within a Day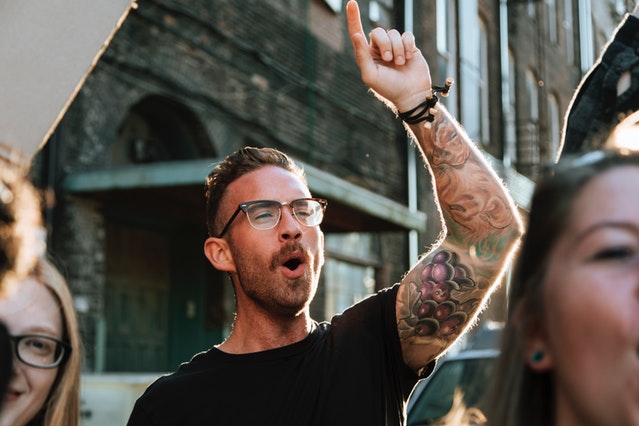 The crypto market's recovery progresses further, and at a rapid pace, at that. Bitcoin has just surpassed the $8,000 mark, which is the first time its price has been that high since July of last year. In addition, the entire crypto market is making billions within hours.
Bitcoin (BTC) sees another serious surge
In the past 24 hours, the total crypto market cap has gone up by around $24 billion. Meanwhile, BTC price has grown by $1,000 within the same period, as the largest coin traded barely above $7,000 on early Monday. At the time of writing, the coin's price sits at $8.014.31, with a 14% growth in the last 24 hours. Meanwhile, the BTC market cap has gone up to $141.85 billion, and even the coin's trading volume surged to over $31 billion.
While many are wondering whether this is a return to the massive heights seen back in 2017 or only a temporary surge which will soon see a correction — no signs of an upcoming decline have been noticed as of yet. In fact, new heights were made and then exceeded multiple times in the past week, with a massive 33% gain during that time. And, with Bitcoin's dominance at 60%, many are expecting that massive altcoin surges are to be expected as well.
The growth of altcoins can already be seen, as Bitcoin…