3 Good Reasons Why You Should Buy Bitcoin Right Now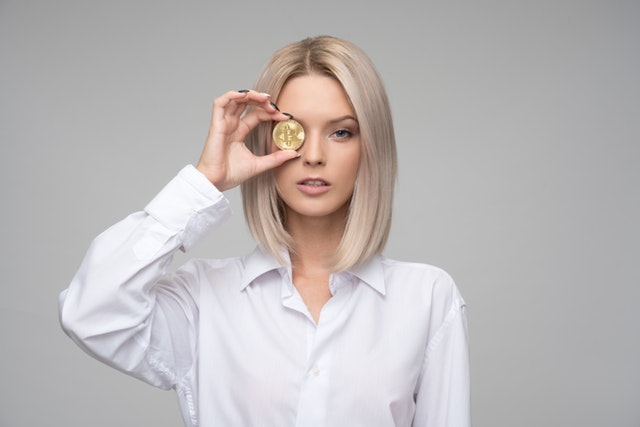 After months of Bitcoin losing its value, and especially after the mid-November market crash — traders and investors are starting to wonder if the coin is worth investing in it. While the situation is not especially encouraging at this point, there are many that believe that now is the best time to buy Bitcoin. There are several reasons why, and we will now explain the three biggest ones.
1) Solving the scaling issue
Bitcoin is and has been, the number one coin in terms of value and size of its market cap for an entire decade now. During that time, it has proven to be extremely reliable, with the last known flaw in the way its blockchain works being removed in 2013. Of course, this is not the end of its design issues, and scalability has always been among the biggest ones.
Bitcoin can only handle several transactions per second, which has been a problem ever since it became popular. While there are numerous coins out there that were created with a goal of solving this issue right at the start, BTC developers did not waste time either. As a result, they came up with the Lightning Network, which has the potential to be a perfect way to bypass the problem.
In short, the LN provides another layer to the BTC blockchain, where users can establish tunnels among one another, and use these tunnels for sending countless transactions which will not have to be processed and recorded on the blockchain. Only after the tunnel is closed will the final state of things be solved, which can cut the number of transactions exponentially. Furthermore, the LN will serve as a network of tunnels, meaning that, once enough of them come to be, there will be no need for everyone to establish a direct connection to another party.
The solution is more than decent, quite imaginative, and very practical. The best part is that it can solve one of Bitcoins's biggest issues, and it is about to arrive.
2) Institutional money is about to arrive
The crypto space is suffering from a very significant issue, which is the lack of institutional investors. These are the biggest investors out there, and they possess enough money to bring stability to the crypto market. However, they are troubled by issues such as regulatory uncertainty, cyber-attacks and theft, as well as cryptocurrencies' actual use cases.
To help them overcome these concerns, there are several events that are expected to take place in early 2019, such as the launch of Bakkt exchange — which is backed by very influential names such as Microsoft, Starbucks, and others — as well as potential approval of Bitcoin ETFs by the US SEC. Both of these events were already supposed to take place but were postponed due to a bear market, and an entire market crash.
However, once they do come to pass, likely in early 2019, institutions are expected to start making their first steps towards entering the crypto space. With it, the price of Bitcoin will likely rise again, slowly at first, but much faster later on.
3) Bitcoin is spearheading mass adoption
Bitcoin has been the biggest name associated with the term "cryptocurrency" due to multiple reasons, but mostly because it is the oldest, largest, most valuable, and still to this day — the most relevant cryptocurrency.
As such, Bitcoin is the main coin in transactions, on exchanges, and in online stores that are accepting crypto. Bitcoin is the coin that the entire world knows and respects, and the coin that is the leader of the crypto market, but also of the entire crypto adoption.
It is because of this that Bitcoin will never simply disappear, as it is too well-connected and too desperately needed for running the market. While this situation might change in the future, it will likely stay the same for years, if not decades to come.
Because of these and other reasons, investors are using the opportunity to buy the most expensive coin of the crypto market for cheap. If BTC history is anything to go by, the coin will return to greatness in due time, likely exceeding its previous all-time high and setting a completely new record, as well as an example for others to follow.
For real-time trade alerts and a breakdown of the crypto markets, sign up for Elite membership!
Disclaimer: This article should not be taken as, and is not intended to provide, investment advice. Global Coin Report and/or its affiliates, employees, writers, and subcontractors are cryptocurrency investors and from time to time may or may not have holdings in some of the coins or tokens they cover. Please conduct your own thorough research before investing in any cryptocurrency and read our full disclaimer.
Image courtesy of Pexels
How Bitcoin Has Changed Online Gaming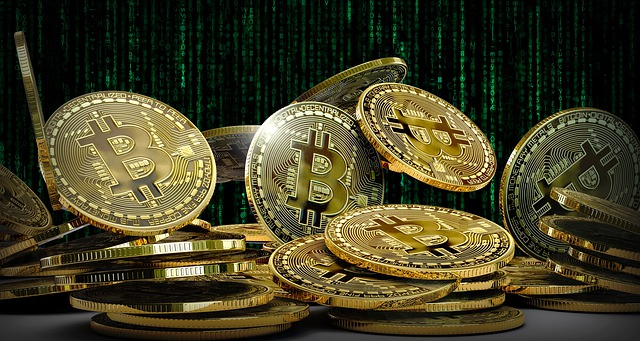 We always hear how Bitcoin is great for the financial industry, how it can remove the middleman and help you save money while you spend money. How it can provide fast transactions at any time to any place, even when you wish to send money to someone on the other side of the world.
While all of that is true, it is important to remember that Bitcoin's impact does not end there. The coin has already changed countless other industries, but one of the first ones that have accepted it with open arms — and therefore one that was changed the most — is the online gaming industry.
Bitcoin's impact on online gaming
The first thing to note here is that digital currencies have found their use in online gaming thanks to microtransactions. However, it goes far beyond simply purchasing an in-game item from another player. Bitcoin's biggest impact, without a doubt, concerns online gambling, sports betting, and similar activities.
Bitcoin brings security and anonymity
Bitcoin casino has become one of the new most popular places for an online gambler to visit, and for numerous reasons. Bitcoin brought increased security — to the financial industry, as well as online games. This is important because security is crucial for anyone who enjoys online gambling. It…
The Crucial Role of Cryptocurrencies & Blockchain in Modernising The Telco Industry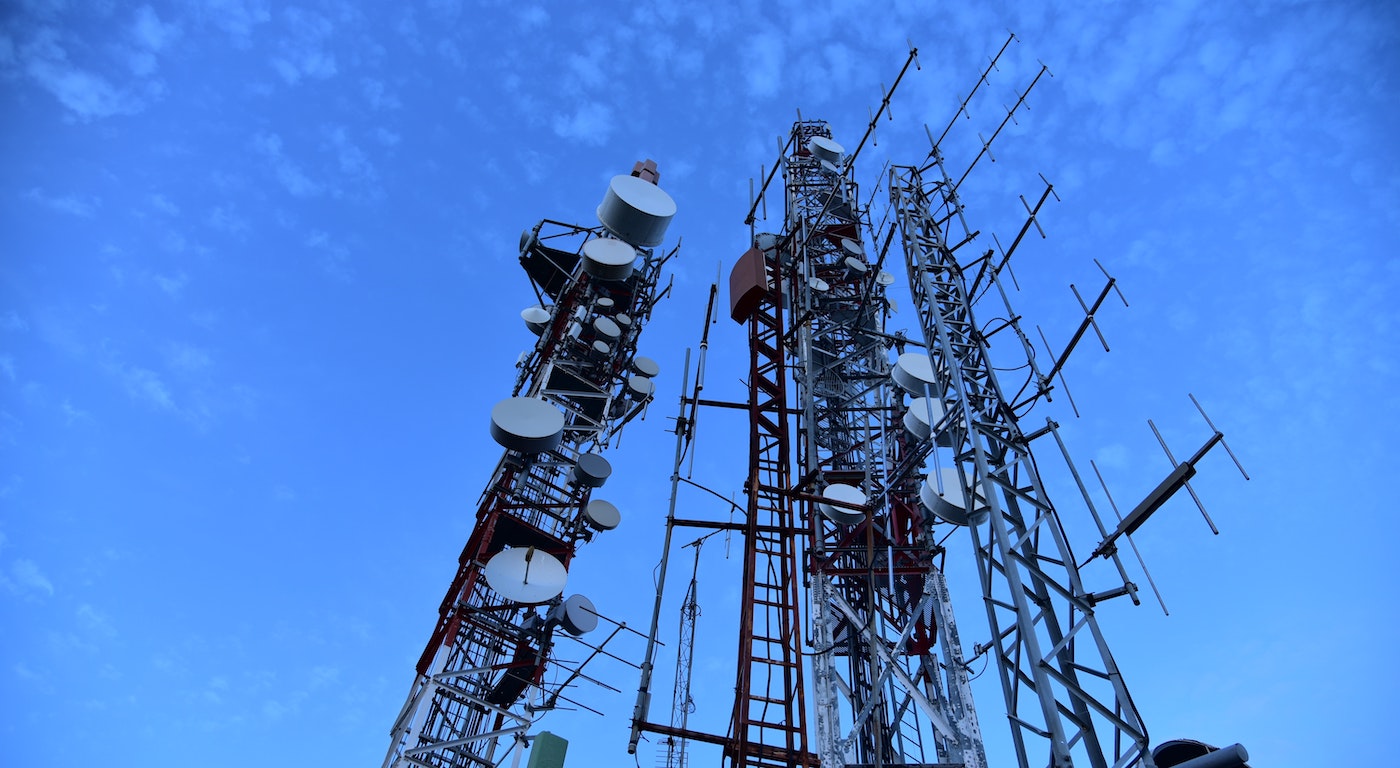 Blockchain has caused quite a stir in recent years. In fact, there's a school of thought that firmly believes the digital ledger technology will prove to be the 21st Century's biggest innovation. 
There are a great many industries braced for the disruptive force of blockchain, and the sweeping benefits it can bring to telecommunications can't be underestimated. 
A blockchain is a decentralised, distributed, public digital ledger that's fundamentally used to record transactions online. Every transaction that takes place is recorded across an extensive array of computers in a way that ensures that any individual record within the chain can't be tampered with or retroactively modified. 
Because of the virtually impregnable security associated with blockchain and the efficiency that comes with a fully decentralised ledger, there's plenty of potential for the technology within the telco industry in particular – especially given the financial flexibility that comes with cryptocurrency transactions beyond borders. 
Let's take a deeper look at the important role that both blockchain and its associated cryptocurrencies can play in modernising and securing the telco industry:
Unprecedented security
The arrival of blockchain is causing a stir at Deloitte. The professional services giant has contributed tens of thousands of words on blockchain within its 'insights' network, and there are…
Will Bakkt Push Bitcoin into the Mainstream?
Bitcoin has been in a prolonged bear market for some time and has dropped as low as $8300 in recent weeks. This is the worst time for the cryptocurrency since prior to the bitcoin boom in 2017, and it has led to speculation that the original cryptocurrency could be on the decline. However, the digital asset may be about to bounce back. This could be thanks to Bakkt, the new digital asset platform which aims to provide a secure and well-monitored place for investors to trade bitcoin. Some analysts are even suggesting that this could lead bitcoin into the mainstream.
Bitcoin has been teetering on the edge of the mainstream for some time now, with various companies accepting payments in the digital currency. The reason why it hasn't yet taken off is that it doesn't have enough practical applications to encourage the everyday person to start using it. But the market is there for alternative payments, and this is particularly apparent in the online casino industry when new sites crop up. For example, Johnny Jackpot is a smashing new casino brand that accepts a number of payment systems including Neteller, Skrill, and Paysafecard. Global customers want to be able to use options like these which were designed for the internet.
The problem with all of the aforementioned systems…