Want To Be A Crypto Millionaire? 2 Tokens That Can Make It Happen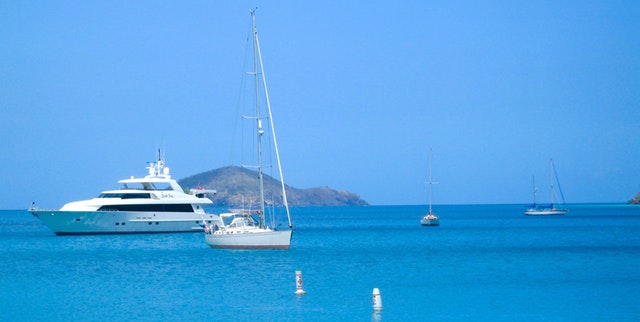 Prior to the start of the year, the biggest joke in cryptocurrency was about lambo chasers.  In other words, traders who expect overnight wealth, so they could call their nearest exotic car dealership and buy a lambo.  While I'm sure a few lucky traders had the good fortune to time their buys and sells correctly to accomplish that goal, most of us still in the game are probably in a different situation with our tokens.
Most of us are probably HODLing bags of various coins that have fallen 90%+ since the start of 2018.  And while most of these coins probably won't rise back up to our purchase price, a few of them will.  The best way to identify those tokens is to look at projects that have developed game-changing technology.  I don't mean "developing" as in promises.  I'm talking about companies that have actually delivered on what they set out to do.
While the hype days are over, I believe there are 2 tokens which have the potential to make their HODLers extreme profits.  This is especially true since the recent crypto crash has made these tokens extremely undervalued.  The 2 tokens I am talking about are the Basic Attention Token (BAT) and Encrypgen (DNA).
Basic Attention Token (BAT)
Basic Attention Token is an open-source, decentralized ad exchange platform based on Ethereum.  The token can be used to obtain a variety of advertising and attention-based services on the BAT platform through an exchange between publishers, advertisers, and users.
The digital advertising industry is currently facing a heap of problems that include the following:
Users are taken advantage of
Publishers are being crushed by Google and Facebook
Advertisers are lacking the tools to efficiently target their audience
To combat these issues, the Basic Attention Token works in concert with the revolutionary Brave Browser.  Brave browser is a fast, open source, privacy-focused browser that blocks malvertisements, trackers, and anonymously captures user attention.
Since the Brave browser calculates where users spend their time, it's a great tool for being able to precisely determine which publishers should be rewarded.  Rewards are then given to publishers with BATs.  It's really a win-win-win as publishers receive more revenue through the elimination of middlemen, users receive better targeted ads without the fear of malware, and advertisers will get a better sense on how to spend their money.
Now is really a great time to invest in BAT.  The company has a token cap of approximately $200 million but was above $800 million at the peak.  And the chart indicates that now may be the time to get in.  The token has fallen in price by more than 50% during the past few weeks as the crypto macro environment has deteriorated.  That being said, this is one of the few tokens that has delivered a product, is in one of the hottest industries, and is significantly undervalued.
Encrypgen (DNA)
In early November, Encrypgen launched the world's first blockchain genomic data marketplace.  This was a game changing announcement as the company can now begin generating revenues by bringing data buyers and sellers together through the Gene-Chain platform.
Through this platform, consumers and researchers will be able to transact with each other in a way that is beneficial to both parties, and Encrypgen.  Consumers will be able to upload their genomic data, store it securely, and sell it at a fair market price.  Researchers will be able to convert BTC to DNA tokens.  And then use those DNA tokens to purchase genomic data.  In the future, it is expected that researchers will be able to also convert FIAT to DNA on the Gene-Chain.  However, because of the regulations involved in this, traders need to be patient.
Encrypgen is currently very active in the process of registering both consumers and researchers to the platform.  As the amount of uploaded data sets increases, and the number of participating researchers grows, the DNA token is expected to explode in value.  The current token cap of Encrypgen is just a paltry $1.4 million which, is laughable, as the company will soon achieve utility.  To put into context the ridiculousness of the company's current undervaluation, let's look at a few other tokens that are running jokes in the industry:
Verge (XVG) – $120 million token cap
Dogecoin (DOGE) – $258 million token cap
Monacoin (MONA) – $47.5 million token cap
Verge claims to be an anonymous and privacy-focused coin but hasn't developed anything.  The company has several credibility issues including the disappearance of over 18 million XVG coins from the Verge "fundraising" wallet that were sent to Binance, allegations of paid pumping by John McAfee, and "fundraising" efforts that have been successful only at taking money from traders.
Dogecoin is a peer-to-peer digital currency.  However, when you go to the website, the homepage is filled with pictures of Shiba Inu, the dog "mascot" for Doge.  There is almost no information available on what the company does.  And even one of the Doge creators, Jackson Palmer, has warned against the success of Doge.  A $258 million token cap is just bewildering.
Monacoin is a Japanese cryptocurrency.  The company has one of the worst crypto websites I've ever seen.  And on the home page, the following is said:
"Monacoin is a cryptocurrency popularized by the initiative of its community: it continues to be nurtured and built upon not by a core development team but by its enthusiastic user base.  To give some examples, Monacoin users have brought up various kinds of Mona-based web applications and services, have erected shrines in appreciation of Monacoin, regularly play word games when tipping others."
So token holders erect shrines and that means it is worth $47.5 million?  Gee, that makes sense. Not!
The point of listing these joke coins is not to criticize them.  At the end of the day, I couldn't care less what coins are worth that I'm not involved with.  But what's troubling is how a project that erects shrines can be worth 30x more than a solid project like Encrypgen.  I expect these mispriced valuations to correct in a massive way in 2019 and beyond.
Conclusion
It's still uncertain what kind of year 2019 will be.  I do expect cryptocurrencies to be trading higher than where they are now.  But how high is anyone's guess.  Nevertheless, 2 tokens that I expect to generate massive returns are Brave Attention Token and Encrypgen.  If traders get in now and accumulate a large enough position, they might become crypto's next millionaires.
For real-time trade alerts and a daily breakdown of the crypto markets, sign up for Elite membership!
Disclaimer: This article should not be taken as, and is not intended to provide, investment advice. Global Coin Report and its affiliates, employees, writers, and subcontractors are cryptocurrency investors and from time to time may or may not have holdings in some of the coins or tokens they cover. Please conduct your own thorough research before investing in any cryptocurrency and read our full disclaimer.
Image Courtesy of Pexels
TRON Ecosystem New Addition — CryptoDungeons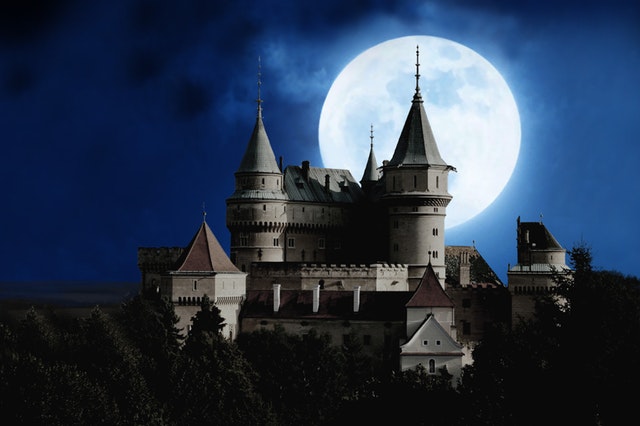 According to the recent Medium post published by TRON Arcade, a blockchain-based RPG called CryptoDungeons is to become the latest hit on the TRON blockchain.
Excited to announce our collaboration with @CryptoDungeons https://t.co/XdaJN23svi #blockchain #crypto #gaming pic.twitter.com/OVYY8lsdNK

— TRON Arcade (@TRONArcade) February 9, 2019
The announcement was published on February 8th, and it states that the CryptoDungeons TRON game is still in development. However, the team is preparing to announce a presale soon, meaning that the official launch is not far away.
About CryptoDungeons
CryptoDungeons was originally developed to be a part of Ethereum's network. However, the team has decided to bring it to TRON instead. Soon enough, the fans of the game will be able to experience its story, universe, and characters on TRON blockchain.
The game is centered around Heroes who can be bought and used for exploring dungeons, crafting various items, gathering food, and alike. The game also offers five races for players to choose from — Humans, Elves Dwarves, Orcs, and Angels. Additionally, there will also be four classes, including Warriors, Mages, Rogues, and Priests. Each class will have its own unique abilities, with the Warrior class being presented as an example. The abilities that this class features include Strike, Heavy Strike, Shield Wall, Shield Slam,…
Positive Crypto Price Trend Moves VeChain (VET)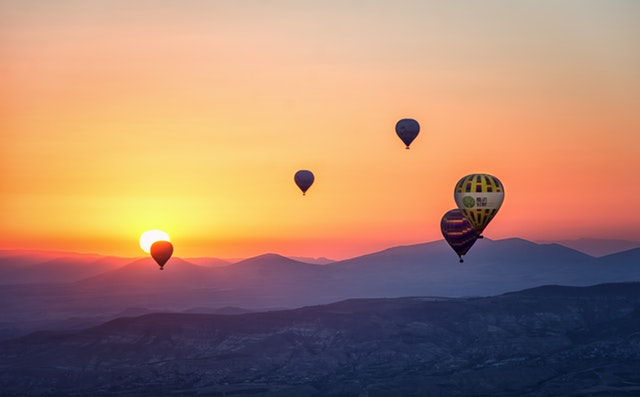 As many are likely aware of, the previous twelve months were not particularly friendly to cryptocurrencies, and there were two major market crashes since January 2018. However, it could be that investors' wishes are finally coming true, as the market is currently seeing actual gains. While there is still no certainty regarding this behavior, investors around the world are finding the current development to be quite refreshing.
One interesting development that was noticed these days is the increase of VeChain's price, which is seeing minor gains at this time.
VeChain (VET) price grows
While most cryptocurrencies experienced some extreme ups and downs during their lifetime, VeChain is usually surprisingly unaffected by the market's behavior. In fact, its price chart typically shows no major changes, and it seems pretty flat in comparison to other cryptocurrencies.
While this may be a good thing, as the lack of volatility means that the coin is more stable than most, the fact that the price is usually not affected makes the current gains that much more peculiar.
In the last 24 hours, VeChain's price has grown by 2.16%, placing its value at $0.00401120 at the time of writing. The growth is minor, and the coin's value only increased by a fraction of a cent, but this is still not typical behavior for this cryptocurrency, which attracted the attention of analysts and investors…
SOLVE Token Could Be A Huge Long-Term Winner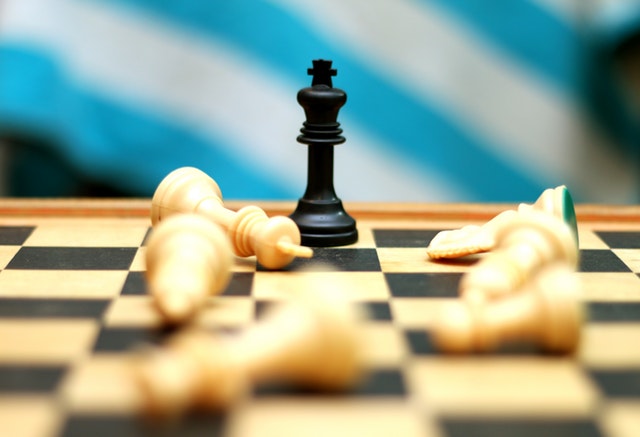 A lot of articles have been written about an altcoin apocalypse.  With so many tokens entering the market, it is inevitable that not all of them will survive.  When trying to analyze pick out the best projects, the following criteria should be used:
Very active community
Strong potential for mass adoption
Valuable partnerships
Experienced leadership
If a project scores well in at least three of the above criteria, it's a winner.  When it scores well in all four, it has the potential to be a blockbuster.  That potential blockbuster is Solve.Care.
Background
Solve.Care has developed a revolutionary platform that will significantly improve care outcomes by reducing healthcare administrative costs.  The platform will also go a long way toward eliminating a lot of the problems commonly seen within healthcare administration such as duplication, waste, abuse, and fraud.  I firmly expect Solve.Care to generate cost savings by facilitating peer-to-peer transactions that grant authority to stakeholders while empowering payers regarding cost control and oversight.
SOLVE token completed its token sale last year in May.  The company sold 350,000,000 tokens and still has 650,000,000 in its treasury.  The great news is that the token has been recently listed on both Bittrex and KuCoin, two of the largest and most trustworthy exchanges in the world.  Given the recent incidents, especially the Cryptopia hack, being on a trustworthy exchange is of paramount…