Cryptocurrency Fraud is Evolving; Bitcoin ATMs Mitigate Risk 
In one of the more overlooked aspects of the crypto ecosystem, it appears that the bulk of illicit activities are shifting from hacks and thefts to cryptocurrency fraud and scams.
CipherTrace, the crypto-surveillance, and analysis firm released a report at the end of Q4 2019 that revealed hacks and thefts had decreased by 66 percent in 2019 while fraud and misappropriation of funds surged by 533 percent. And beneath the COVID-19 hysteria of 2020, hacks in the crypto sector have been eerily isolated. 
Outside of a few exploited flaws in P2P exchanges and DeFi flash loan vulnerabilities, the headline-grabbing hacks of exchanges for hundreds of millions of dollars have been absent so far this year. Is the industry due for another massive hack, or are stringent KYC/AML processes, regulatory crackdowns, better security practices, and blockchain surveillance working? 
KYC/AML Improvements Are Reducing the Appeal of Crypto Exchange Laundering 
2020 is far removed from the no-KYC wild west days of the early-mid 2010s where anonymous altcoin casinos preponderated and the Dark Underbelly of Cryptocurrency Markets thrived. 
Today, bitcoin and the crypto ecosystem is becoming institutionalized with a surfeit of derivatives (e.g., options, futures, perp swaps, etc.) available on regulated exchanges. 
Most of the leading exchanges adhere to the demands of the regulatory regimes in their locales, whether they be in the US or some more obscure locations like Seychelles. Conventional wisdom would indicate that the growing adherence to stricter KYC/AML enforcement has reduced the appeal of major crypto exchanges for money laundering — a sentiment mirrored by CipherTrace's most recent report. 
Many exchange venues are also embedding self-regulatory procedures into their business models. For example, exchanges are increasingly tapping blockchain surveillance companies to avoid regulatory ire when it comes to money laundering, regulators are dealing out enforcement dictates for AML compliance, and regulatory arbitrage is becoming harder for exchanges to manage. 
Even more grassroots access venues to crypto assets, like Bitcoin ATMs, are fully regulated under US KYC/AML laws. 
For example, Bitcoin ATM provider, Bitcoin of America (BOA), with more than 250 locations in 17 states, is a registered Money Services Business (MSB) with the Treasury Department. And the company's compliance standards have already proved fruitful in mitigating fraud at a high level.  
For instance, in one case in September 2019, a BOA customer placed an online order for $500k in BTC. The transaction size raised the compliance level (e.g., identification requirements, etc.) along with increased scrutiny on the transaction by the team. Upon closer examination, the BOA team discovered that the customer had a restitution order against him in the state of California for a previous fraud scheme. 
BOA personnel subsequently notified the corresponding FBI office and alerted the agency that the transaction may be used to circumvent the restitution order. The FBI issued a seizure warrant for the funds, distributing to the victims of the previous scam. 
Bitcoin of America and other alternative fiat-to-crypto exchange services have strict command over fraud prevention. Wires and online transfers require ID And other personal info that increases in tiers in lockstep with the transaction amount increases. 
As the avalanche of KYC/AML processes continues to take the exchange market by storm, exchanges become less appealing for hackers. 
Gone are the days of absconding with $500 million anonymously. Exchanges thoroughly identify users withdrawing sizeable amounts, and blockchain surveillance companies like CipherTrace can trace and blacklist stolen assets on public blockchains. 
As a result, crypto hackers have turned into crypto fraudsters, or maybe fraudsters simply have their moment to shine. For example, debacles like QuadrigaCX, where roughly $200 million was "misplaced" by the founder, count as fraud. With reduced incentives for third-parties to maliciously steal funds from an exchange due to surveillance risks, inside jobs are becoming more commonplace. 
Inside jobs may be the new normal, especially when you consider the vastly improved security practices of most industry exchange venues. 
Better Security Practices are Forcing Hackers to Get Creative 
Unsurprisingly, many of the biggest crypto exchange hacks are inextricably linked to poor security standards of exchanges. Lousy security practices ranged from storing significant sums of customer deposits in hot wallets to a lack of multi-signature authorization for large withdrawals. 
Times are different now. 
Regulated custodians like BitGo are widely tapped by many of the leading exchanges, and self-custody digital asset management platforms like Ledger Vault are rapidly becoming the new standard. These services offer secure multi-signature authorization mechanisms, deep cold storage, and other conditional flows required to mitigate any potential exogenous threats to pilfer customer funds. 
Hackers are acutely aware of this dilemma. Naturally, they have shifted focus to DeFi hacks like the BZx attack. Flash loan attacks are likely to become the new normal as they essentially allow hackers to capitalize with massive sums at little cost. However, zooming out, DeFi liquidity pools and protocols contain vastly fewer aggregates of assets than their centralized exchange counterparts. 
Hackers will have to get creative probing DeFi KYC protocols, but the days of repetitive strings of high-profile centralized exchange hacks may be waning. That's a net positive for the industry. 
Inside jobs are likely to continue in popularity, however, but that's no different than the legacy financial world. Fraud is much more commonplace in banking that overt hacks on banking security layers, which may end up reflecting the new standard in the crypto ecosystem. 
Either the lack of headline-snatching hacks in 2020 is portending that we're due for another big one, or KYC/AML processes and better security practices are working well. If that's the case, look for more QuadrigaCX scandals than CoinCheck-style hacks. 
Image by Gerd Altmann from Pixabay
Rewards Platform StormX Offers 50% Crypto Cashback Bonus for Thanksgiving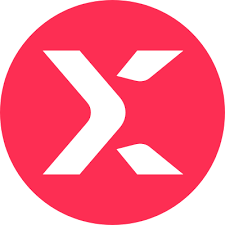 Singapore, Singapore, 23rd November, 2020, // ChainWire //
Blockchain-based rewards platform StormX has released a seasonal promotion for its award-winning Crypto Cash Back App. The promotion will allow app users to earn a 50% bonus on top of their cashback between Thanksgiving Day and Cyber Monday (November 26-30).
StormX has also introduced a brand-new staking service, allowing users to earn an additional 50% per year when they stake STMX tokens. The native ERC20 token of the StormX ecosystem, STMX has a total supply of 10 billion and is available to trade at many of the world's top exchanges, including Binance and Bittrex.
"With Bitcoin's price approaching its all-time high, interest in cryptocurrencies has renewed, though some people believe it's now too expensive to buy in," said StormX CEO and Co-Founder Simon Yu. "What we have done is create an easy way for such individuals to accumulate bitcoin, ethereum and other cryptocurrencies via everyday shopping.
"We're also excited to provide users with the ability to earn greater rewards simply by staking their tokens."
Since the StormX mobile app launched its Shop feature with over 700 stores in February 2020, some 400,000 unique users have been added to the rewards platform. StormX has also witnessed over 50% month-on-month growth for sales. The app is available for download on the App and Google Play Stores, and can be downloaded as a browser add-on from the Chrome Web…
BITTREX GLOBAL CONFIRMS FREE TRADING AND LISTING FOR TOP DEFI TOKEN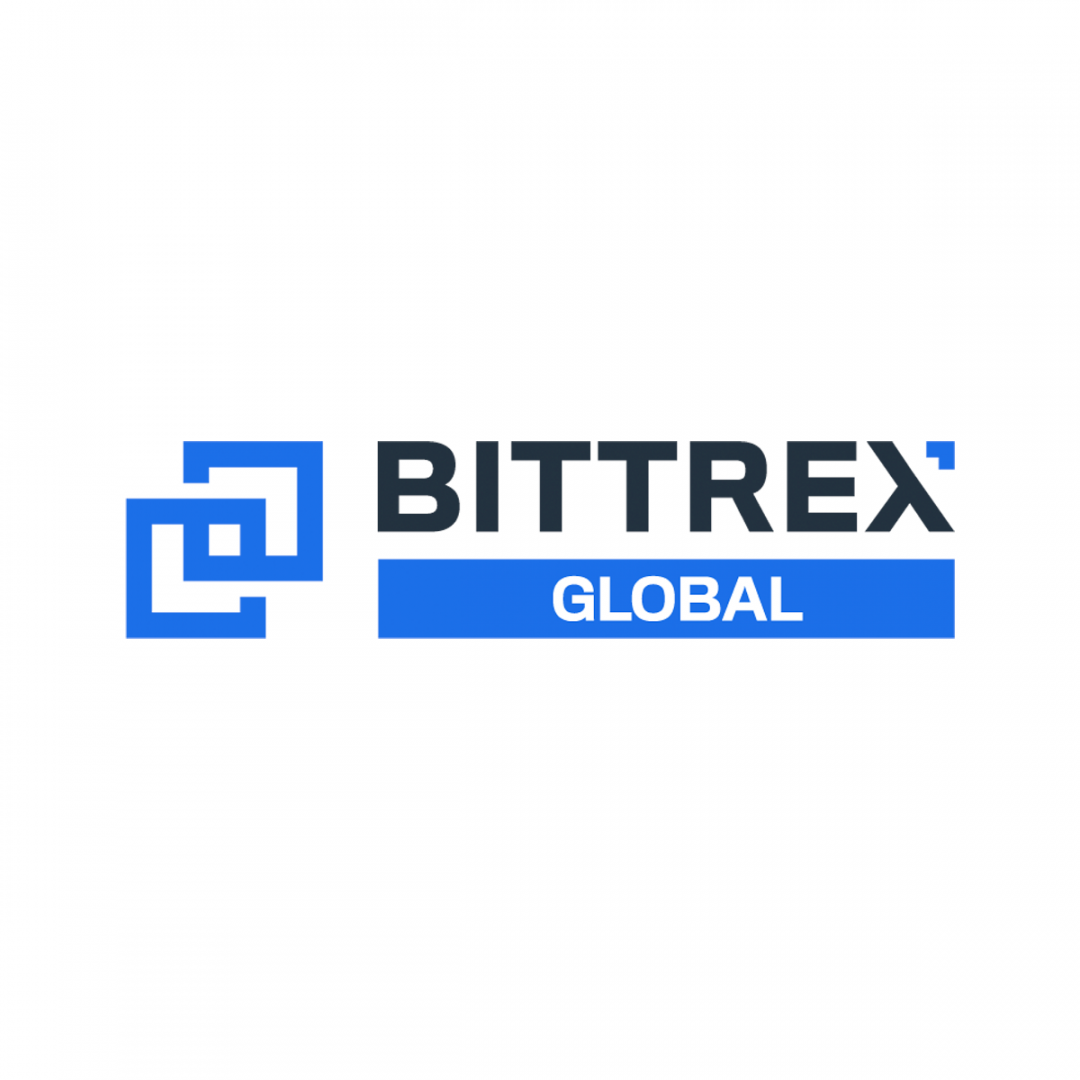 Valduz, Liechtenstein, 17th November, 2020, // ChainWire //
International cryptocurrency exchange promotes free trading and no gas fees for leading DeFi tokens
17th November 2020 — Bittrex Global GmbH. announced today 8 new DeFi tokens will be listed this week including:
UMA (UMA)
Aave (AAVE)
Balancer (BAL)
REN (REN & renBTC)
Kyber Network (KNC)
Band Protocol (BAND)
YF Link – (YFL)
Bittrex Global's users can trade all of their DeFi  tokens with no trading or gas fees until 2021. The decision to enable free trading on Bittrex Global for DeFi tokens  follows on from the 1,000% growth of the DeFi asset class over the course of 2020.
The decision to enable free transactions will see more investors enter the Blockchain Act's digital asset regulatory system, supervised by the Financial Market Authority in Liechtenstein (FMA) under the Due Diligence Act which requires traders to comply with the KYC/AML/CFT standards.
"The last year has seen huge growth in DeFi as an asset class and a number of significant milestones completed," said Bittrex Global's CEO Tom Albright. "As the asset class matures and more institutional and professional investors look at the fundamentals, we are likely to see increased demand and higher trading volumes for DeFi in 2021.
We're really excited about what we're seeing in the space and want to see these DeFi projects grow and help them build stronger platforms through increased adoption. Offering free trading fees…
Ready for Chaos? Swingby's Chaos-Mainnet Launches on December 28th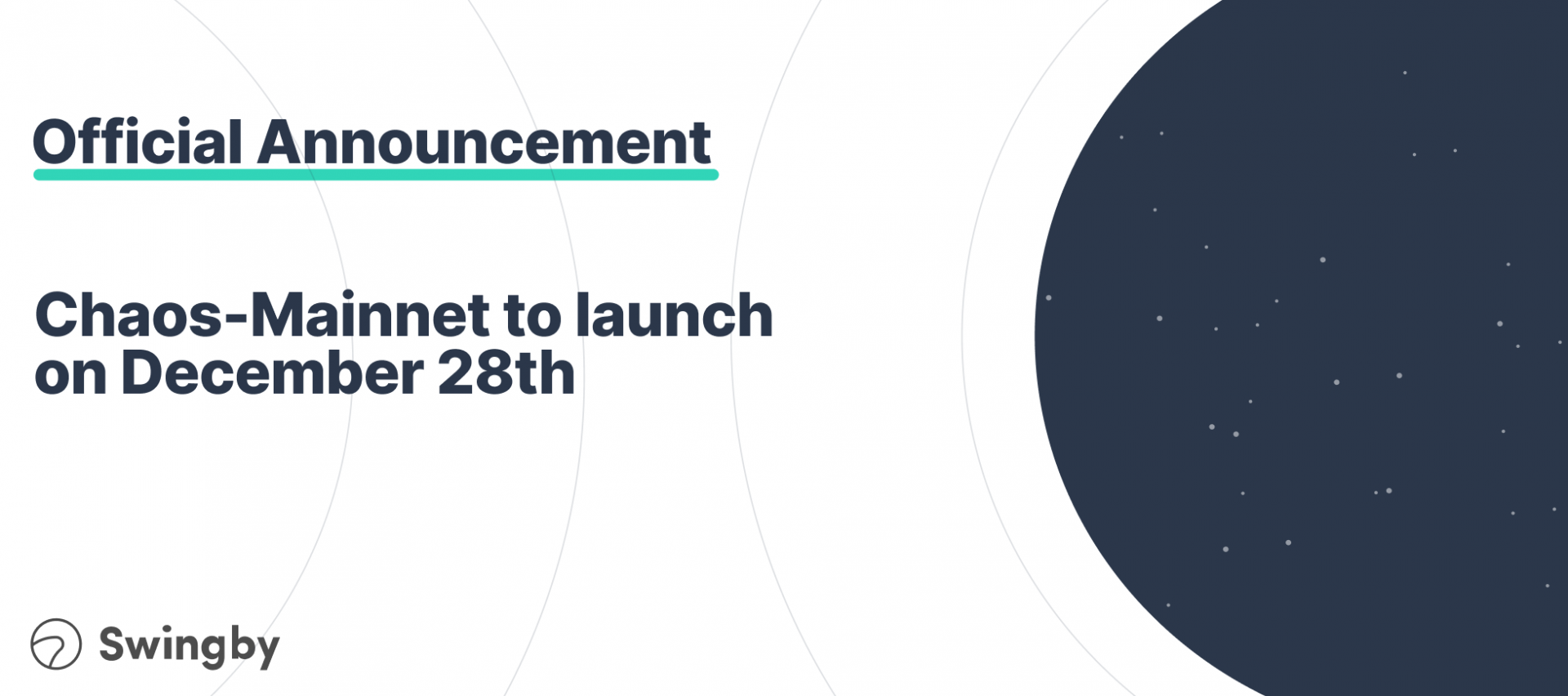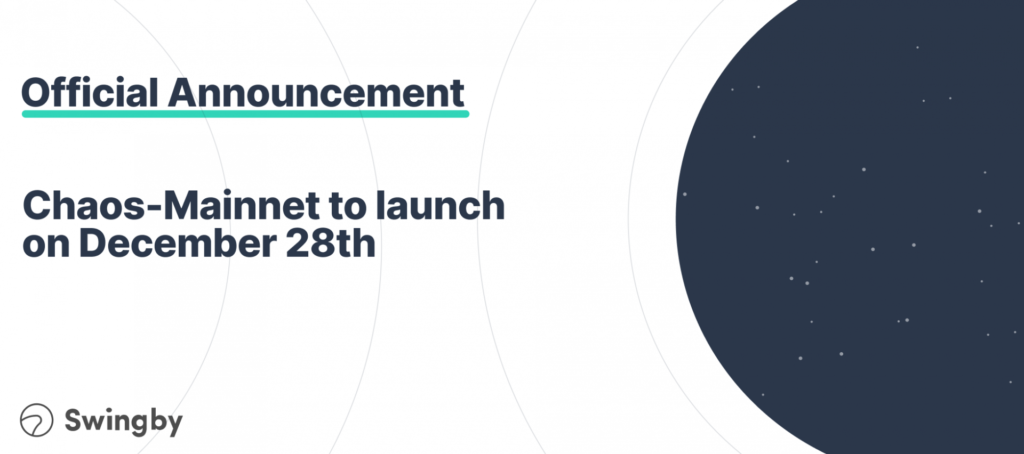 Singapore, Singapore, 9th November, 2020, // ChainWire //
Swingby is the "warp-speed" protocol for inter-blockchain swaps. It allows all DeFi users to move assets between blockchains without a trusted party. 
Today, Swingby announces its first mainnet network will be released on the 28th of December; it will bridge native Bitcoins onto Ethereum via Wrapped BTC (WBTC).
The initial bridge will enable the most liquid digital asset in the world (Bitcoin), currently valued at a $300 billion market cap, to be moved onto the Ethereum network to tap its $10b DeFi ecosystem.
"This launch will be pivotal to Swingby. After December 28th, Swingby will have a fully operational Chaos-Mainnet network which will be generating a tremendous amount of value to the world of DeFi and bringing in a large number of new users" – Yusaku Senga, CEO
Why is this big news for DeFi?
On December 28th, Swingby will be launching its first Chaos-Mainnet bridge, allowing users to easily move their bitcoins into WBTC on Ethereum without the need for a trusted party. Similarly, the bridge can be used in the opposite direction allowing WBTC-ERC20 tokens to be moved back into native BTCs.
What's so special about it?
Trustless: Swingby's Skybridge will be the only way to trustlessly swap BTC into wrapped Bitcoin (WBTC).
Simple to use: The Swingby bridge has been designed to work with standard transaction types removing the need for complex smart contract calls…