Cryptocurrency, Online Gambling, and Regulation: One of the Three Can't Stay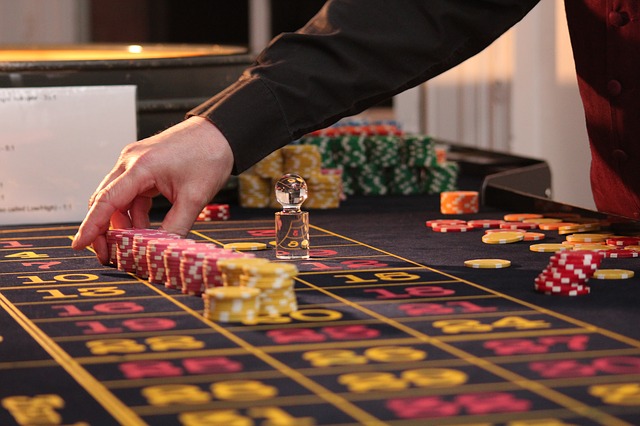 To say that cryptocurrency is disrupting the world of technology and finance is an understatement. Ever since they arrived on the scene in 2009, they've been geared toward forever changing the fintech landscape for good.
One of the main reasons the technology proved to be so revolutionary was blockchain — the backbone of most cryptocurrencies. Blockchain is the digital ledger that provides full transparency and immutability of data, all the while eschewing any kind of third-party authority meddling. These attributes can lend themselves quite handily in a whole series of industries.
But increasing regulation of cryptocurrency may lead to it no longer proving useful to particular niches. One of these endangered industries is online gambling, which could suffer tremendously from heavily regulated cryptos.
How Cryptocurrency Helps Online Gambling
Online gambling happens to be one of many that would (and does) benefit from integrating cryptocurrency. Gambling happens to be illegal in many countries, and the people there cannot access online gambling either, even though it specifically remains unaddressed by most legislation. They had no channels with which to finance casinos they wish to play in, seeing that banks or other financial services don't want to interfere when there's a chance of legal repercussions.
But cryptocurrency enabled casinos to accept players that had no alternative with which to engage in gambling online. And not only that, but cryptocurrency can provide much faster withdrawals of winnings since it doesn't require tons of intermediaries to approve a transaction. 
Finally, the security factor also comes into play, as crypto players needn't give up their personal information for transfers to take place. Gamblers usually have qualms about presenting their sensitive information to gambling sites, especially through mobile-friendly channels. But with something like Bitcoin, players could enjoy the best real money slots apps with no fear of data hijacking.
Why Regulation Won't Gell With Crypto Gambling Online
As cryptocurrencies continue to prove their worth to the world, more and more governments are taking steps to regulate the technology. One of the main concerns that governments raise in regards to crypto use is the lack of regulation being abused to fuel criminal activity. As such, government control would inevitably lead to greater oversight and bureaucracy.
This move does initially make sense. More authority control over what's going on with cryptos should clear out most of the crime on their networks. And while that is indeed true, the consequences of implementing third-party oversight would undo much of what cryptocurrency is about.
For one, bulking up the crypto blockchain with intermediaries would slow down every transfer. It would just reintroduce all the red tape that the likes of Bitcoin are meant to erase. Furthermore, a central authority would likely seize control over the data contained on the blockchain, taking away both its safety and distribution of information.
All of these vital aspects were what made cryptocurrencies so appealing to the online gambling niche in the first place. State-regulated crypto would be just as incapable of funding casinos that don't permit gambling as more traditional means. Moreover, the directness of deposits and withdrawals would effectively disappear. That is because every transaction would have to pass through all the intermediaries in question.
Only Two of the Three Go Together
Legitimate online gambling cannot continue without proper legislation, that much is certain. The danger of fraud is simply too real for it to survive otherwise. Meanwhile, cryptocurrencies can serve as excellent alternatives to current transfer options. And cryptos can undergo a degree of regulation for certain purposes, though it could go downhill if it happened.
However, all three elements cannot mesh and produce a sustainable industry. Any way you slice it, either people would completely ignore the option to pay with cryptocurrencies, or crypto-centric casinos would invariably lose popularity. As it seems, crypto regulation can't happen without online gambling taking a hit.
How Bitcoin Has Changed Online Gaming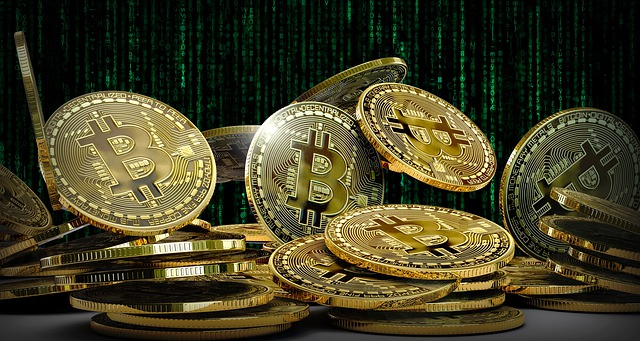 We always hear how Bitcoin is great for the financial industry, how it can remove the middleman and help you save money while you spend money. How it can provide fast transactions at any time to any place, even when you wish to send money to someone on the other side of the world.
While all of that is true, it is important to remember that Bitcoin's impact does not end there. The coin has already changed countless other industries, but one of the first ones that have accepted it with open arms — and therefore one that was changed the most — is the online gaming industry.
Bitcoin's impact on online gaming
The first thing to note here is that digital currencies have found their use in online gaming thanks to microtransactions. However, it goes far beyond simply purchasing an in-game item from another player. Bitcoin's biggest impact, without a doubt, concerns online gambling, sports betting, and similar activities.
Bitcoin brings security and anonymity
Bitcoin casino has become one of the new most popular places for an online gambler to visit, and for numerous reasons. Bitcoin brought increased security — to the financial industry, as well as online games. This is important because security is crucial for anyone who enjoys online gambling. It…
Cryptolinks Is Helping Crypto Participants Find Structure Amidst Chaos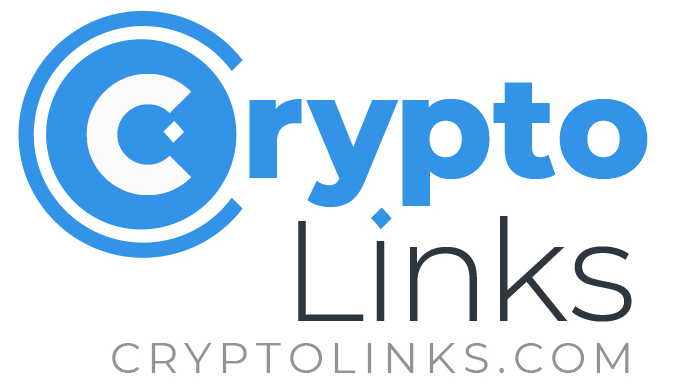 Avid participants of the crypto space would agree that it is a tad difficult to navigate the nascent digital asset market. Unlike traditional industries where established companies have stamped their dominance, the crypto industry is a nest for startups that are striving to make a name for themselves in various niches. As such, competition fuels the unprecedented growth recorded in the short history of crypto. And where there is competition, there is bound to be a demand for innovation.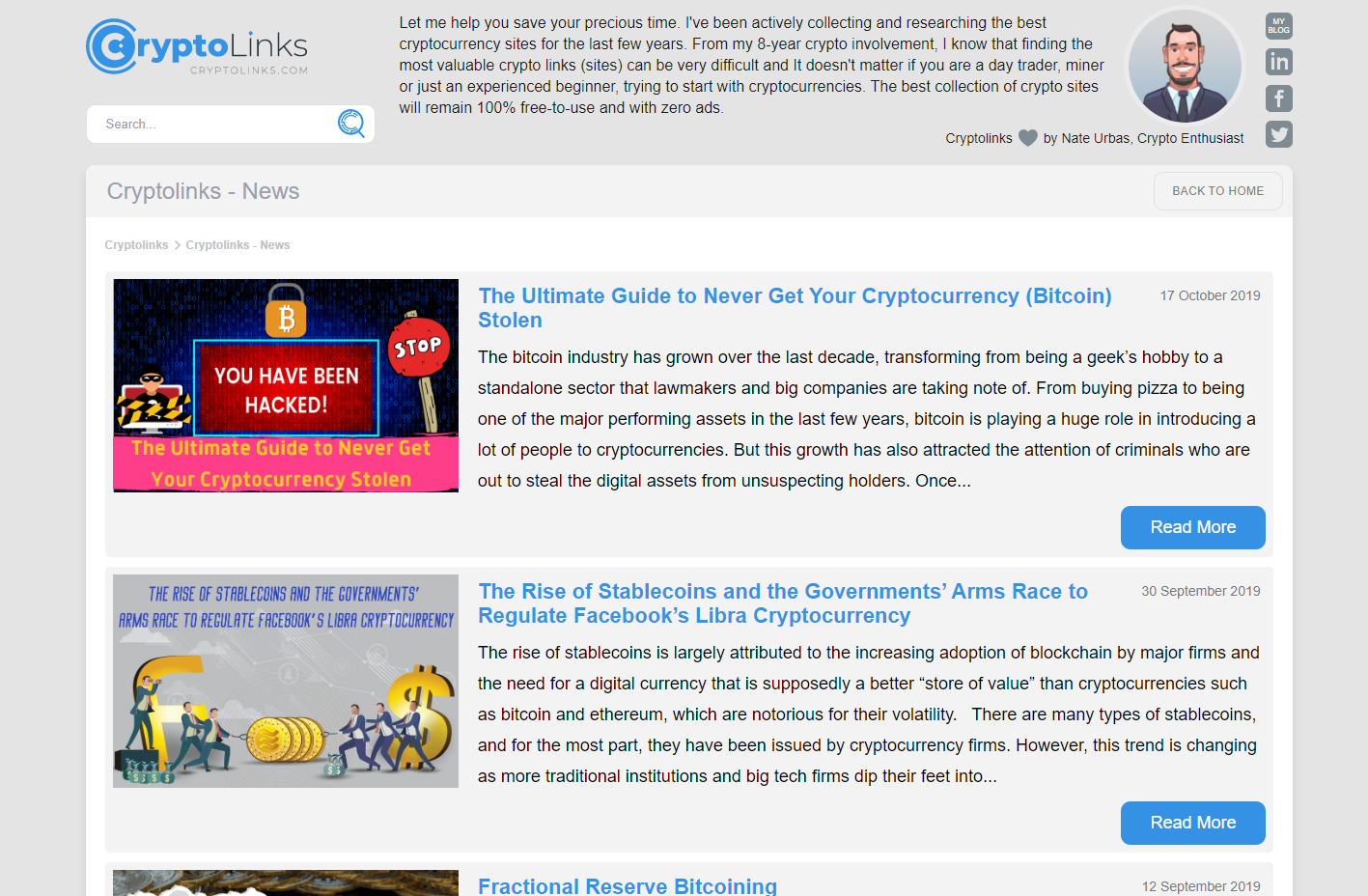 Although innovation trails the success of the crypto, it, however, presents scrupulous entities an opportunity to capitalize on the community's insatiable hunger for crypto developments. Hence, a company can simply put together a below standard product or service, call it all sorts of names, profess its innovative features, and generate revenue from such hype. This possibility is what every crypto practitioner has to contend with, as it has become increasingly difficult to differentiate between substandard products and quality ones. This assertion holds even for crypto experts, let alone new entrants who are yet to find their footings.
In light of this, crypto participants must go through a rigorous process to pick out products that suit their business models,…
Can Libra help the crypto industry to reach new heights?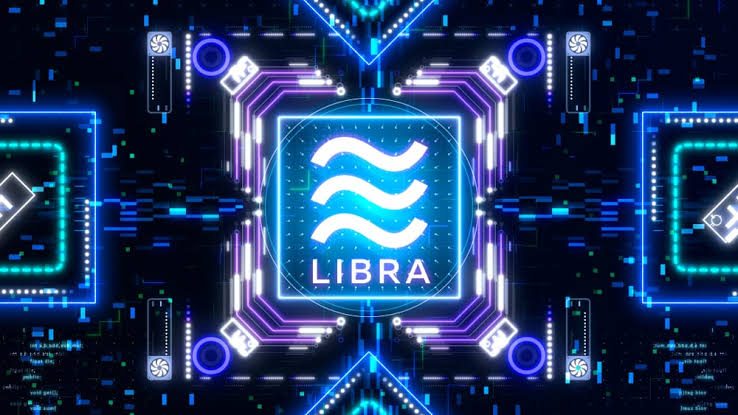 The market for cryptocurrencies started with the launch of Bitcoin in 2009, and since then, so many cryptocurrencies have been launched that it gets hard to keep track of them. The crypto market has seen massive growth in the past 3-4 years as it started gaining attention from mass media, which helped in this boom.
From the past 2-3 years, several new cryptocurrency projects were launching in the market. Amid all this, the social media giant – Facebook announced the launch of their cryptocurrency platform, and this news got viral like wildfire. The announcement came forward in June, and the upcoming cryptocurrency is known as Libra, and it'll come with its dedicated wallet called Calibra.
What is Libra?
Libra is a permissioned blockchain-based digital currency which is being developed under the supervision of Facebook's vice president, David A. Marcus. The cryptocurrency is under development in partnership with an independent, non-profit member Libra Association. Facebook is the second member of the project, and these companies aim to use Facebook's user base for the promotion of the digital currency when it is launched. The transactions and the cryptocurrency will be managed and cryptographically entrusted by the Libra Association.
Note: Libra Association was established by Facebook to look after the cryptocurrency and the transactions, and it was founded in Geneva, Switzerland.
The development of…