Cryptocurrency, Online Gambling, and Regulation: One of the Three Can't Stay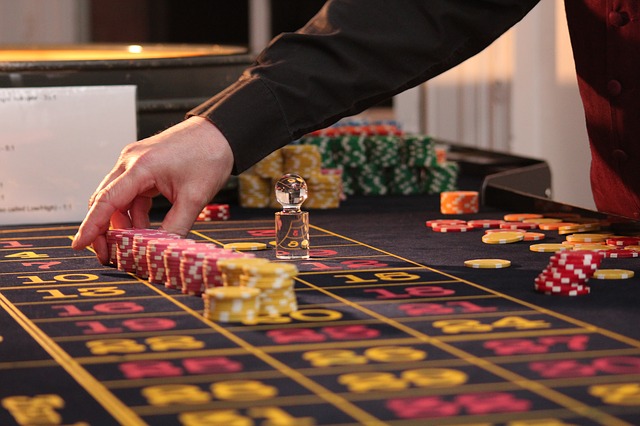 To say that cryptocurrency is disrupting the world of technology and finance is an understatement. Ever since they arrived on the scene in 2009, they've been geared toward forever changing the fintech landscape for good.
One of the main reasons the technology proved to be so revolutionary was blockchain — the backbone of most cryptocurrencies. Blockchain is the digital ledger that provides full transparency and immutability of data, all the while eschewing any kind of third-party authority meddling. These attributes can lend themselves quite handily in a whole series of industries.
But increasing regulation of cryptocurrency may lead to it no longer proving useful to particular niches. One of these endangered industries is online gambling, which could suffer tremendously from heavily regulated cryptos.
How Cryptocurrency Helps Online Gambling
Online gambling happens to be one of many that would (and does) benefit from integrating cryptocurrency. Gambling happens to be illegal in many countries, and the people there cannot access online gambling either, even though it specifically remains unaddressed by most legislation. They had no channels with which to finance casinos they wish to play in, seeing that banks or other financial services don't want to interfere when there's a chance of legal repercussions.
But cryptocurrency enabled casinos to accept players that had no alternative with which to engage in gambling online. And not only that, but cryptocurrency can provide much faster withdrawals of winnings since it doesn't require tons of intermediaries to approve a transaction. 
Finally, the security factor also comes into play, as crypto players needn't give up their personal information for transfers to take place. Gamblers usually have qualms about presenting their sensitive information to gambling sites, especially through mobile-friendly channels. But with something like Bitcoin, players could enjoy the best real money slots apps with no fear of data hijacking.
Why Regulation Won't Gell With Crypto Gambling Online
As cryptocurrencies continue to prove their worth to the world, more and more governments are taking steps to regulate the technology. One of the main concerns that governments raise in regards to crypto use is the lack of regulation being abused to fuel criminal activity. As such, government control would inevitably lead to greater oversight and bureaucracy.
This move does initially make sense. More authority control over what's going on with cryptos should clear out most of the crime on their networks. And while that is indeed true, the consequences of implementing third-party oversight would undo much of what cryptocurrency is about.
For one, bulking up the crypto blockchain with intermediaries would slow down every transfer. It would just reintroduce all the red tape that the likes of Bitcoin are meant to erase. Furthermore, a central authority would likely seize control over the data contained on the blockchain, taking away both its safety and distribution of information.
All of these vital aspects were what made cryptocurrencies so appealing to the online gambling niche in the first place. State-regulated crypto would be just as incapable of funding casinos that don't permit gambling as more traditional means. Moreover, the directness of deposits and withdrawals would effectively disappear. That is because every transaction would have to pass through all the intermediaries in question.
Only Two of the Three Go Together
Legitimate online gambling cannot continue without proper legislation, that much is certain. The danger of fraud is simply too real for it to survive otherwise. Meanwhile, cryptocurrencies can serve as excellent alternatives to current transfer options. And cryptos can undergo a degree of regulation for certain purposes, though it could go downhill if it happened.
However, all three elements cannot mesh and produce a sustainable industry. Any way you slice it, either people would completely ignore the option to pay with cryptocurrencies, or crypto-centric casinos would invariably lose popularity. As it seems, crypto regulation can't happen without online gambling taking a hit.
Revolutionary Blockchain-Powered Social Media Platform Hyprr Set To Launch In August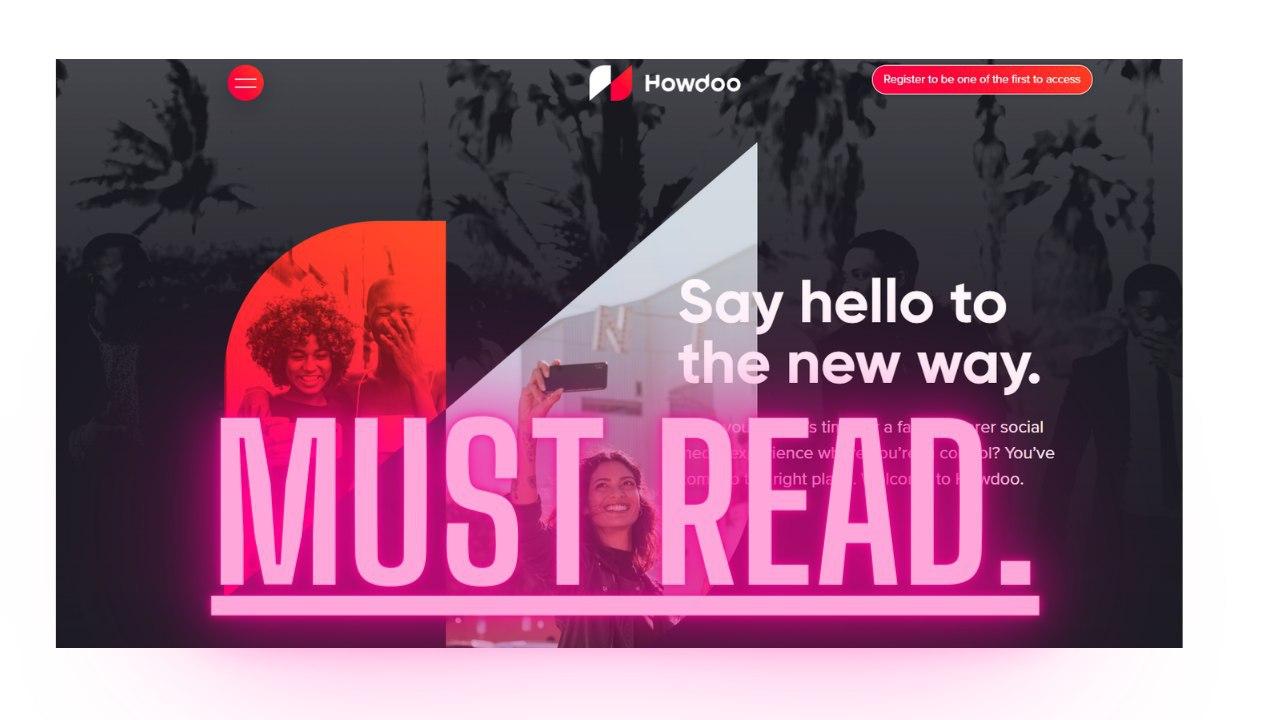 This could be a game-changer as Hyprr (formerly Howdoo) incorporates most of the benefits of other social media platforms and combines them into one. Oh…and it's also on the blockchain, so censorship-resistant you could say. 
HowDoo officially changes its name to Hyprr. The team is pleased to finally announce the launch of their new blockchain-powered social media platform Hyprr going public in August.
Why Hyprr? You may ask.
The answer is simple and straightforward.
The current social media landscape is no longer sustainable. There have been several cases of data breach and unauthorized mining of users' data. The owners of the popular social media platforms wield too much power and take arbitrary decisions. It is really all about them and what they want, when in fact, it should be about the users.
Now is the time for a change. This is why the idea of a social media platform truly powered by blockchain technology is an exciting one. A platform that gives full control and ownership to users, a safe and secure space where users can decide what happens to their information. A social media platform where content creators are duly paid and rewarded for their content. The good news is, a social platform like this already here, it is called Hyprr. Let's say you're a content creator with a few thousand followers, well under youtube's…
Casino Card Games Everyone Should Know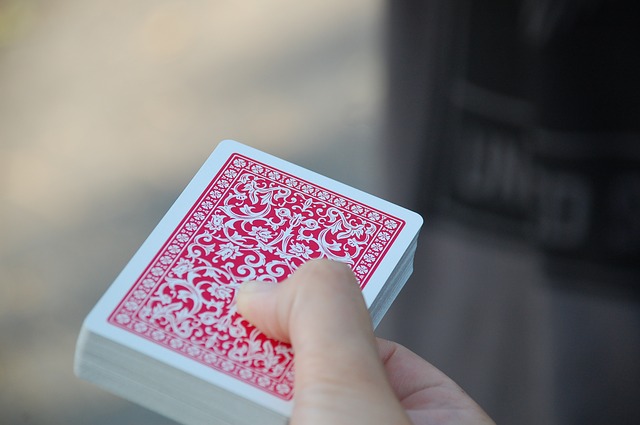 Do you know how to play the most iconic, rewarding, and popular casino games? Surely you thought of roulette and slots first, but you might be surprised how much more lucrative and exciting playing card games can be. 
Ok, we understand that poker takes a lot longer to learn and master than blackjack. But out of this list of the top casino card games, it's definitely a favorite of players all around the world. Card games generally tend to challenge us a little more than the other games like slots and roulette. Perhaps that's the reason why players who love blackjack or baccarat usually stick to them. 
Some card games are based mostly on luck, but the ones that challenge you are a lot of fun as well. Here are the classic card games you'll find in every casino, including online at sites like 888 Casino.
Blackjack – The World's Favorite Casino Card Game
The blackjack table is usually crowded when you visit a casino, that's because blackjack players understand what they can gain. Blackjack has the highest return to player rate out of all the table games. Roughly 99.7% of all the money the casino earns from blackjack goes back to players!
Moreover, with blackjack, you can choose from several different variants, so even if you are a pro, you don't need to feel bored. Plus,…
Slots themes that players love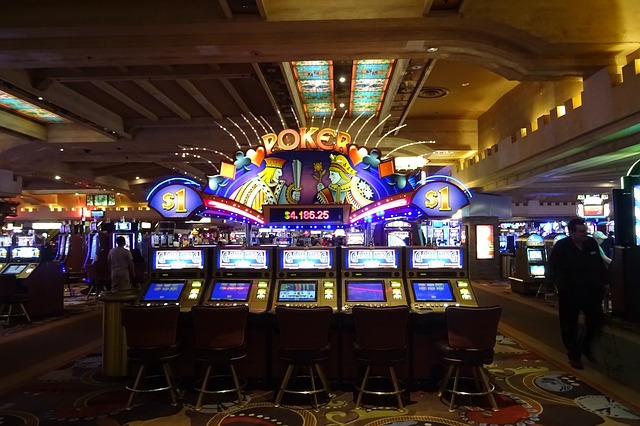 One of the main reasons that the online slots industry has taken off with such speed and force over the last two decades is that due to the inherent capabilities of the platform there are quite literally thousands of different themes that these delightful little gambling games can adopt. The scope of flexibility is well and truly fascinating – these days you can play online UK slots using a theme from pretty much anything! 
Honestly, there are some barmy games out there today, just consider the outrageous The Codfather game by NetEnt… Regardless, the prominence of dedicated slot themes in the 21st century is an essential cornerstone of the whole industry, without this fact it would look completely different. But what are some slot themes that players love? Read ahead to find out! 
Classic style themed slots 
The funny thing about classic style themed slots is that in the very early days of the online slots industry these games were by far the most common, however this was more because of technological constraints rather than anything else. As soon as developers had the know-how to create more colourful and vibrant themes for their online slots classic style games slowly fell into obscurity. 
But here's the thing: after almost two decades of colourful and themed slots there are a growing number of slot gamblers who just…