Why is Crypto Futures Trading So Easy Today?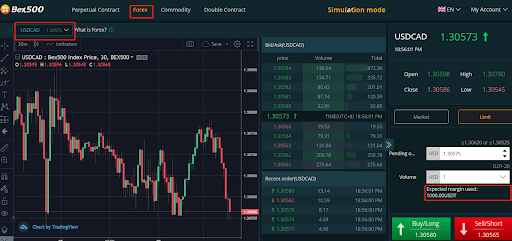 -One-on-one interview with CEO of BEX500
Bitcoin futures trading is the most efficient way to engage yourself in bitcoin market without having to acknowledge the ownership and storage responsibilities.
Some users say, crypto futures trading has never been easier with BEX500 exchange.
Can we trust BEX500 with our bitcoin? Today, we invited Anna Myshustina (Anna), CEO of BEX500 to dig more into that.

Q: hey, Anna, thank you for joining us. You were a successful trader in futures and options, what motivated your innovation in crypto industry?
Anna: My pleasure. I have been in derivatives for 8 years. As a trader, I found many crypto futures exchanges too complicated for beginners, but not efficient for the experienced.
So, we'd like to make a change. We are the first crypto exchange to introduce [ONE Account for Live & Demo]. You can login https://www.bex500.com and register for once and for all, and it will be for both live & demo trading.
While, traders in other competitors are still forced to login live and demo with 2 different accounts in 2 addresses for "live" and "testnet".

Q: Yeah, one account does make it simpler to switch between live and simulated trading.
We are curious, you claimed to have "automatic coin swap", how does that help futures traders?
Anna: Glad you bring it up. That is a revolution we made to the industry – [ONE Account for All Trading]. You can manage all types of futures trading with just BTC or USDT deposits. No need to convert, or to purchase various crypto currencies. 
You won't waste conversion rate charges in BEX500.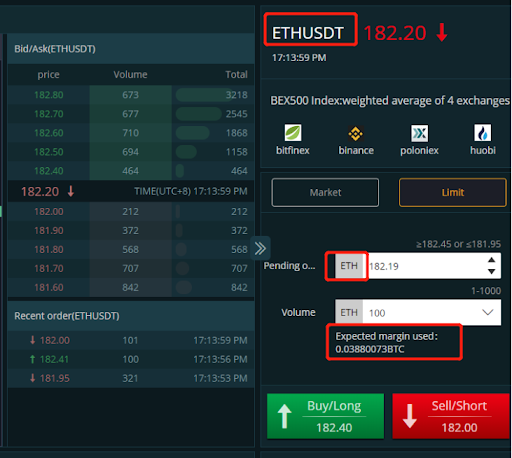 Q: that's cool. I have friends trading in other platforms, complaining about coin swap, when you need to buy eth for ETHUSDT contract, and EOS for EOSUSDT contract. 
So, in BEX500, you can deposit BTC to trade ETH Contracts?
Anna: YES! Not only ETH/USDT Contract, all the other crypto futures. To attract more professional traders, we even introduced Forex & Gold Trading, which of course can also be traded by BTC or USDT deposits.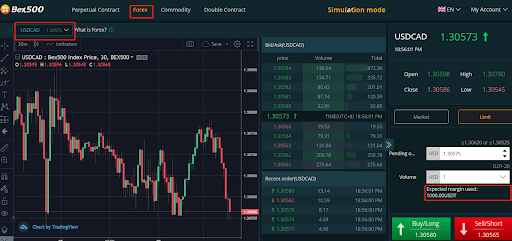 To achieve this "automatic swap function", we cooperated with IT support team comprising of 100+ experienced programmer during development and maintenance. 
Q: We can see the efforts you put in. but "security" comes first to investors. Can they trust you with their bitcoin? What measures do you implement?
Anna: BEX500 has strived to earn the trust over the past years and will so in the future. We endorse DDOS protection, cold-wallets, security audits, and email confirmation of withdrawals. 2FA will be launched this week to further enhance security. 
Q: thank you for your time. Appreciate it.
After the interview, we learned there is a bonus activity going on giving away 20% extra bonus.
We deposited 1 BTC into the Bex500 Account, and received 1.2 BTC immediately.
You can expand your deposits from 1btc to 1.2btc right away. Although not withdrawable until it meets the required trading volume, it further levers up my assets. It's a tempting offer worth mentioning.
Collect Bex500 Bonus at https://www.bex500.com/bonus 
Learn More about Bex500 on
Website: https://www.bex500.com
Telegram: https://t.me/bex500official
Facebook: Bex500official
FB Group: Bex500
Twitter: @Bex5002
Email: service@bex500.com
Revealed: The Mental Skills Required to Be a Successful Trader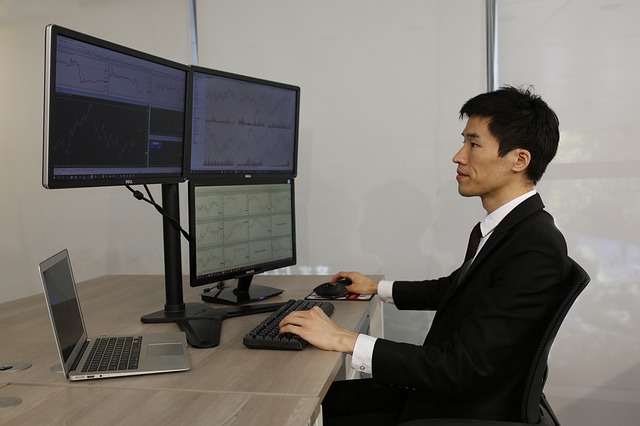 The world of financial trading, be it investing in cryptocurrencies on the market or trading stocks, can be an unforgiving one. Only the very best are able to rise to the top and turn their trading regimen into a seven-figure income, meaning that total dedication to your craft is a prerequisite. Ask any successful trader, and they'll tell you that having the right mindset is the key to success.
A clear mind with laser-sharp focus and serious endurance will be able to see the bigger picture, spot the most profitable trades, keep track of the market, reduce risk, and compete with the best of the Wall Street pros. In many ways, successful trading is a lot like being a successful poker player.
You need to be able to play the long game, make the most of your luck, and know exactly when to strike to become a high roller. All of these require a strong arsenal of mental skills. Here are the mental skills you need to build in order to become a successful trader.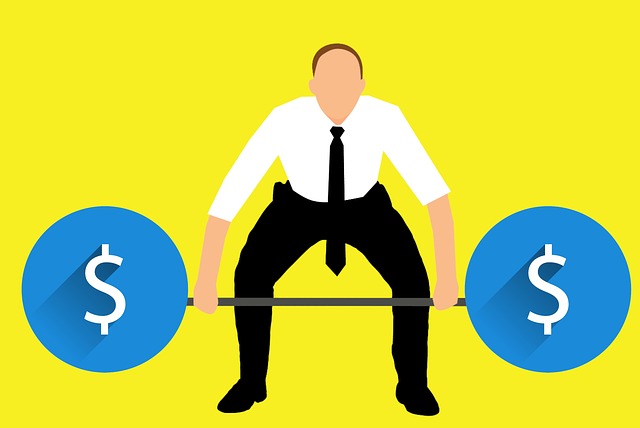 Source: Pixabay 
Caption: Successful trading in the financial market requires mental strength, resilience, and endurance. 
…
Cryptocurrency, Online Gambling, and Regulation: One of the Three Can't Stay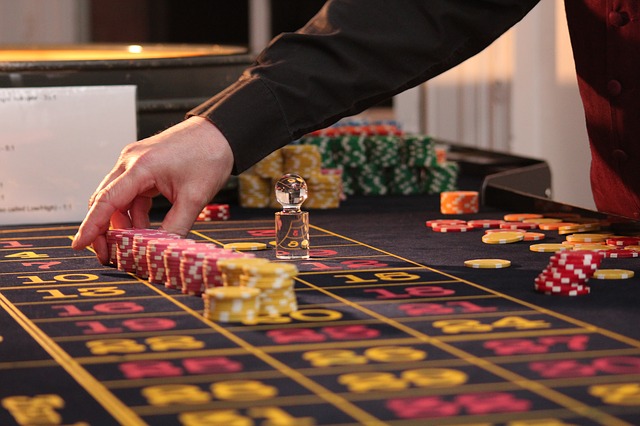 To say that cryptocurrency is disrupting the world of technology and finance is an understatement. Ever since they arrived on the scene in 2009, they've been geared toward forever changing the fintech landscape for good.
One of the main reasons the technology proved to be so revolutionary was blockchain — the backbone of most cryptocurrencies. Blockchain is the digital ledger that provides full transparency and immutability of data, all the while eschewing any kind of third-party authority meddling. These attributes can lend themselves quite handily in a whole series of industries.
But increasing regulation of cryptocurrency may lead to it no longer proving useful to particular niches. One of these endangered industries is online gambling, which could suffer tremendously from heavily regulated cryptos.
How Cryptocurrency Helps Online Gambling
Online gambling happens to be one of many that would (and does) benefit from integrating cryptocurrency. Gambling happens to be illegal in many countries, and the people there cannot access online gambling either, even though it specifically remains unaddressed by most legislation. They had no channels with which to finance casinos they wish to play in, seeing that banks or other financial services don't want to interfere when there's a chance of legal repercussions.
But cryptocurrency enabled casinos to accept players that had no alternative with which to engage…
Can Libra help the crypto industry to reach new heights?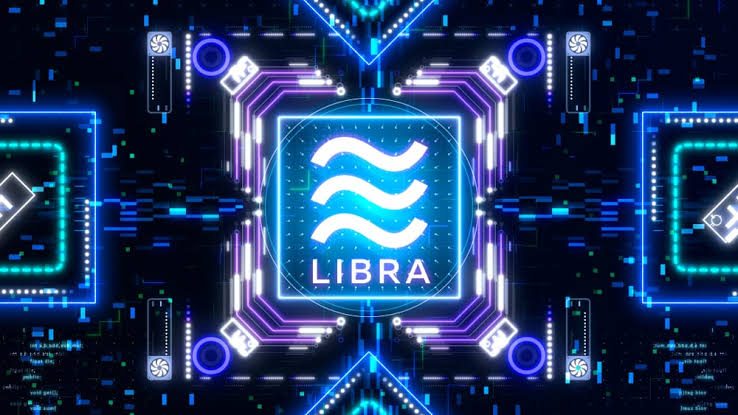 The market for cryptocurrencies started with the launch of Bitcoin in 2009, and since then, so many cryptocurrencies have been launched that it gets hard to keep track of them. The crypto market has seen massive growth in the past 3-4 years as it started gaining attention from mass media, which helped in this boom.
From the past 2-3 years, several new cryptocurrency projects were launching in the market. Amid all this, the social media giant – Facebook announced the launch of their cryptocurrency platform, and this news got viral like wildfire. The announcement came forward in June, and the upcoming cryptocurrency is known as Libra, and it'll come with its dedicated wallet called Calibra.
What is Libra?
Libra is a permissioned blockchain-based digital currency which is being developed under the supervision of Facebook's vice president, David A. Marcus. The cryptocurrency is under development in partnership with an independent, non-profit member Libra Association. Facebook is the second member of the project, and these companies aim to use Facebook's user base for the promotion of the digital currency when it is launched. The transactions and the cryptocurrency will be managed and cryptographically entrusted by the Libra Association.
Note: Libra Association was established by Facebook to look after the cryptocurrency and the transactions, and it was founded in Geneva, Switzerland.
The development of…