Why is Crypto Futures Trading So Easy Today?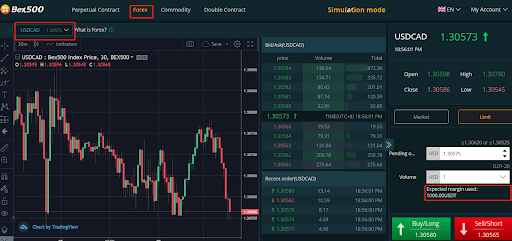 -One-on-one interview with CEO of BEX500
Bitcoin futures trading is the most efficient way to engage yourself in bitcoin market without having to acknowledge the ownership and storage responsibilities.
Some users say, crypto futures trading has never been easier with BEX500 exchange.
Can we trust BEX500 with our bitcoin? Today, we invited Anna Myshustina (Anna), CEO of BEX500 to dig more into that.

Q: hey, Anna, thank you for joining us. You were a successful trader in futures and options, what motivated your innovation in crypto industry?
Anna: My pleasure. I have been in derivatives for 8 years. As a trader, I found many crypto futures exchanges too complicated for beginners, but not efficient for the experienced.
So, we'd like to make a change. We are the first crypto exchange to introduce [ONE Account for Live & Demo]. You can login https://www.bex500.com and register for once and for all, and it will be for both live & demo trading.
While, traders in other competitors are still forced to login live and demo with 2 different accounts in 2 addresses for "live" and "testnet".

Q: Yeah, one account does make it simpler to switch between live and simulated trading.
We are curious, you claimed to have "automatic coin swap", how does that help futures traders?
Anna: Glad you bring it up. That is a revolution we made to the industry – [ONE Account for All Trading]. You can manage all types of futures trading with just BTC or USDT deposits. No need to convert, or to purchase various crypto currencies. 
You won't waste conversion rate charges in BEX500.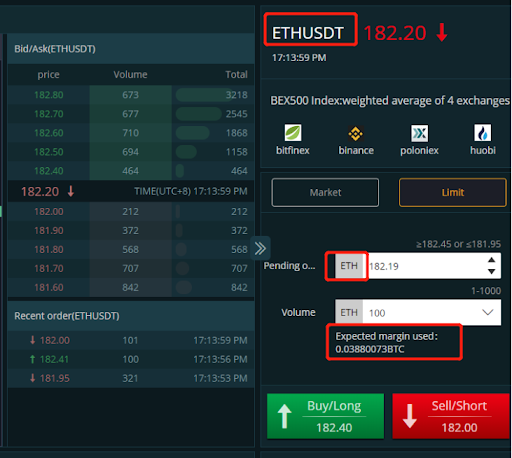 Q: that's cool. I have friends trading in other platforms, complaining about coin swap, when you need to buy eth for ETHUSDT contract, and EOS for EOSUSDT contract. 
So, in BEX500, you can deposit BTC to trade ETH Contracts?
Anna: YES! Not only ETH/USDT Contract, all the other crypto futures. To attract more professional traders, we even introduced Forex & Gold Trading, which of course can also be traded by BTC or USDT deposits.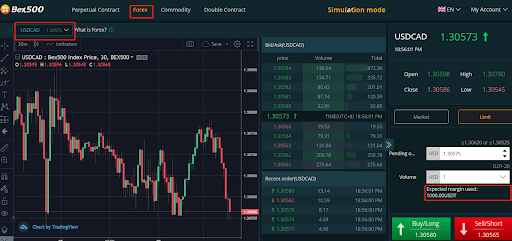 To achieve this "automatic swap function", we cooperated with IT support team comprising of 100+ experienced programmer during development and maintenance. 
Q: We can see the efforts you put in. but "security" comes first to investors. Can they trust you with their bitcoin? What measures do you implement?
Anna: BEX500 has strived to earn the trust over the past years and will so in the future. We endorse DDOS protection, cold-wallets, security audits, and email confirmation of withdrawals. 2FA will be launched this week to further enhance security. 
Q: thank you for your time. Appreciate it.
After the interview, we learned there is a bonus activity going on giving away 20% extra bonus.
We deposited 1 BTC into the Bex500 Account, and received 1.2 BTC immediately.
You can expand your deposits from 1btc to 1.2btc right away. Although not withdrawable until it meets the required trading volume, it further levers up my assets. It's a tempting offer worth mentioning.
Collect Bex500 Bonus at https://www.bex500.com/bonus 
Learn More about Bex500 on
Website: https://www.bex500.com
Telegram: https://t.me/bex500official
Facebook: Bex500official
FB Group: Bex500
Twitter: @Bex5002
Email: service@bex500.com
How Casinos Are Embracing Cryptocurrency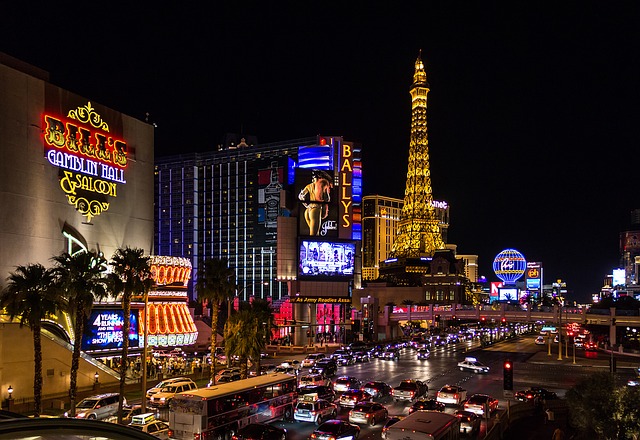 Digital currencies and blockchain technology have had an immense impact on several industries across the globe. One of the areas where this impact has been very profound is in the gambling sector – which has also been known for embracing the latest technologies. Gaming operators have always been at the frontlines when it comes to trying out new and innovative technologies all in a bid to keep their customers happy and interested.
That said, it was only a matter of time before cryptocurrencies such as Bitcoin, Bitcoin Cash, Ethereum, Ripple, and Litecoin among many others made their mark in the gambling industry. All of the features that these digital currencies promise are, without a doubt, very desirable features for gamblers across the world.
The result is a mutually beneficial arrangement where digital currencies get the necessary boost to go mainstream while the gaming operators get a front-row seat as the world ushers in the new age of next-generation digital payments. Naturally, there has to be a framework for this and thankfully its already being implemented in both land-based casinos and in online gambling platforms. 
Crypto in Land-Based Casinos
Cryptocurrencies, since their conception, have always been digitized forms of payment. However, nearly everything is digitized nowadays. Still, brick-and-mortar casinos rely greatly on existing systems all…
Reaching true Bitcoin anonymity through the use of mixers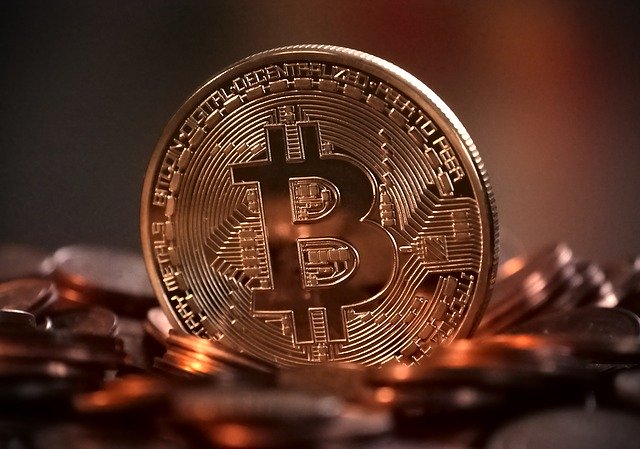 There used to be a time when Bitcoin transactions were considered fully-anonymous. Back then, cryptos were only getting started, and Bitcoin was pretty much the only one that was used, apart from a handful of the first altcoins that followed. However, as the crypto industry continued to develop, current blockchain analyzers were created, and it became clear that Bitcoin's transparency also includes tracking the coins' movement, even when you are simply withdrawing them from your exchange to your wallet.
This is why it became necessary to use Bitcoin mixers, also known as Bitcoin blenders or Bitcoin tumblers, such as BitMix.biz, in order to reach true anonymity.
What are Bitcoin mixers, and why do you need them?
Bitcoin mixers, as the name suggests, are online services that mix Bitcoins in order to disrupt their traceability.
Let's say that you have a certain amount of BTC in your wallet on your crypto exchange of choice. With all the exchanges having to follow KYC/AML procedures, that means that you need to verify your identity, so that the exchange — and therefore, the authorities — will know exactly who you are and how much money you earned through trading and investing.
Once you withdraw those coins to your wallet, blockchain analyzers can track the transaction, and so your wallet…
The Bitcoin Meltdown is Chance to Double Your Bitcoin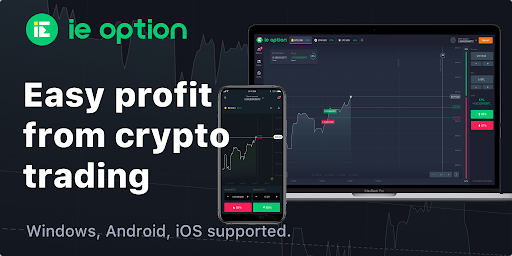 Most of the cryptocurrency holders have never felt a day so bad.
After a blustering day of trading which saw Bitcoin price drop from $7,950 to $3,800, the massacre caused the worst sell-off to set a new 2020 low which not seen since April 2019.
The history of bitcoin only has a day in 2013 to compare a 40% fall, at that time bitcoin once dropped from $266 to $50, that was also a day when despair defeated the belief of bitcoin and almost no one could foresee bitcoin can recover and prices will reach $10,000 in a few years.
"Be fearful when others are greedy and greedy when others are fearful." This is what Warren Buffett said about stock market and you can see the stock market never dies, it is just rise and fall happen in a different order at different times.
So it is with bitcoin. The bitcoin meltdown is a chance for a few bitcoin traders while the others are running away.
One typical way is to short bitcoin. Futures trading allows traders to make profits out of the future price difference of the derivatives. However, when during horizontal movement of prices, futures trading may gain you fewer profits to cover the possible loss of the margin.
Is there…