Why is Crypto Futures Trading So Easy Today?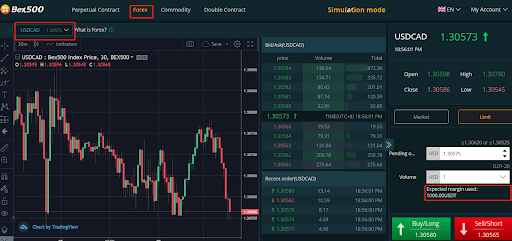 -One-on-one interview with CEO of BEX500
Bitcoin futures trading is the most efficient way to engage yourself in bitcoin market without having to acknowledge the ownership and storage responsibilities.
Some users say, crypto futures trading has never been easier with BEX500 exchange.
Can we trust BEX500 with our bitcoin? Today, we invited Anna Myshustina (Anna), CEO of BEX500 to dig more into that.

Q: hey, Anna, thank you for joining us. You were a successful trader in futures and options, what motivated your innovation in crypto industry?
Anna: My pleasure. I have been in derivatives for 8 years. As a trader, I found many crypto futures exchanges too complicated for beginners, but not efficient for the experienced.
So, we'd like to make a change. We are the first crypto exchange to introduce [ONE Account for Live & Demo]. You can login https://www.bex500.com and register for once and for all, and it will be for both live & demo trading.
While, traders in other competitors are still forced to login live and demo with 2 different accounts in 2 addresses for "live" and "testnet".

Q: Yeah, one account does make it simpler to switch between live and simulated trading.
We are curious, you claimed to have "automatic coin swap", how does that help futures traders?
Anna: Glad you bring it up. That is a revolution we made to the industry – [ONE Account for All Trading]. You can manage all types of futures trading with just BTC or USDT deposits. No need to convert, or to purchase various crypto currencies. 
You won't waste conversion rate charges in BEX500.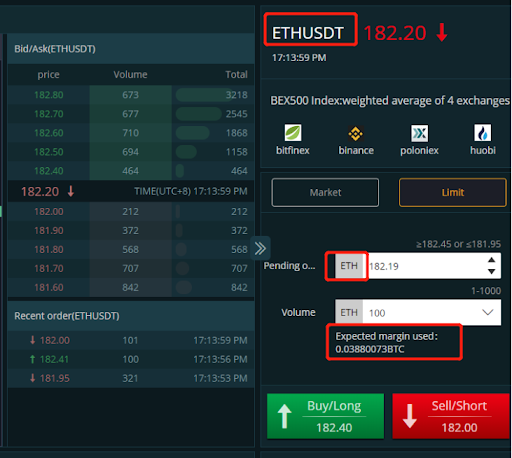 Q: that's cool. I have friends trading in other platforms, complaining about coin swap, when you need to buy eth for ETHUSDT contract, and EOS for EOSUSDT contract. 
So, in BEX500, you can deposit BTC to trade ETH Contracts?
Anna: YES! Not only ETH/USDT Contract, all the other crypto futures. To attract more professional traders, we even introduced Forex & Gold Trading, which of course can also be traded by BTC or USDT deposits.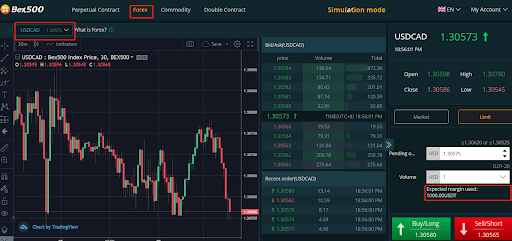 To achieve this "automatic swap function", we cooperated with IT support team comprising of 100+ experienced programmer during development and maintenance. 
Q: We can see the efforts you put in. but "security" comes first to investors. Can they trust you with their bitcoin? What measures do you implement?
Anna: BEX500 has strived to earn the trust over the past years and will so in the future. We endorse DDOS protection, cold-wallets, security audits, and email confirmation of withdrawals. 2FA will be launched this week to further enhance security. 
Q: thank you for your time. Appreciate it.
After the interview, we learned there is a bonus activity going on giving away 20% extra bonus.
We deposited 1 BTC into the Bex500 Account, and received 1.2 BTC immediately.
You can expand your deposits from 1btc to 1.2btc right away. Although not withdrawable until it meets the required trading volume, it further levers up my assets. It's a tempting offer worth mentioning.
Collect Bex500 Bonus at https://www.bex500.com/bonus 
Learn More about Bex500 on
Website: https://www.bex500.com
Telegram: https://t.me/bex500official
Facebook: Bex500official
FB Group: Bex500
Twitter: @Bex5002
Email: service@bex500.com
Four deadly consequences using a low-end broker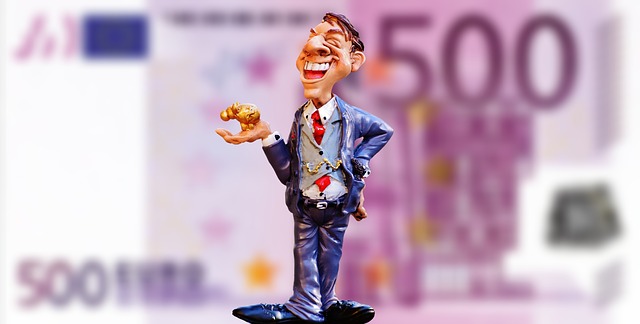 We all know trading is the best way to secure our financial freedom. Regardless of the economic crisis, traders can make a profit by executing orders in the Forex market. They execute the orders, traders use third party often known as Forex brokers. Unless you trade this market with a well-reputed Forex broker, it's tough to ensure profit. You might get scammed in the investment industry. People are always thinking about their trading strategy and working more than 10 hours to learn the art of trading. They even forget the role of premium brokers. If you chose an unregulated broker, you are going to suffer a lot in the investment industry. Let's learn to explore the consequences of choosing a low-end broker in the Forex market.
You might get scammed
If you trade this market with an unregulated broker, you might even get scammed. The traders are not aware of the fact, hundreds of false brokers are offering service only to get money from the investor's pocket. Once you deposit money, you will be able to execute a trade without any problem. But things will take a turn when you request a withdrawal. They will show hundreds of causes and freeze your trading account. If you want to save yourself from such a broker, you must choose the broker who…
Basic Guide on How to Spend Bitcoin and Other Cryptocurrencies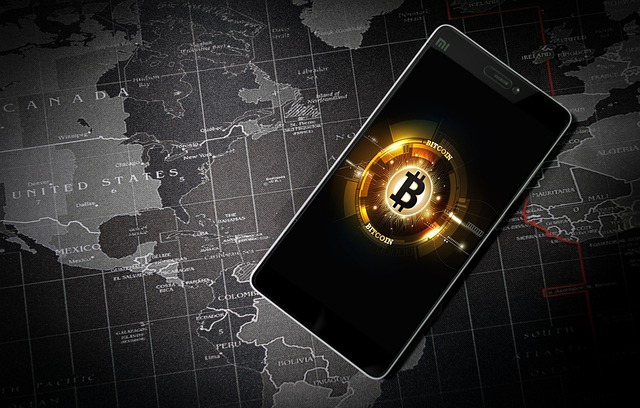 In recent years, Bitcoin and other cryptocurrencies have entered more into the mainstream. Most people walking down the street have at least heard of Bitcoin. While a lot of people got involved in the buying and selling of cryptocurrencies to try and make a quick buck, most people who are enthusiastic about the world of blockchain are in it for the long haul. 
These are usually the people who are going to be more likely to actually use their Bitcoin and other cryptocurrencies as a payment tool and not just as a storage of wealth or a trading tool. This guide looks at a few different ways in which you can use your Bitcoin in spending capacity. 
Crypto Debit Cards
Perhaps the easiest way for you to spend your cryptocurrency is by linking up your holdings to a debit card. 
These days, many of the leading card providers such as MasterCard and Visa have these types of crypto-linking debit cards. These cards can be used just like you would a normal debit card that is linked to your fiat currency bank account. 
Naturally, the most popular type of crypto debit card is going to be for Bitcoin, but there are other cryptocurrencies catered for also. 
Prepaid Cards
There…
Win a Zero Gravity Experience and €50,000 in BitStarz Space Level Up Adventure!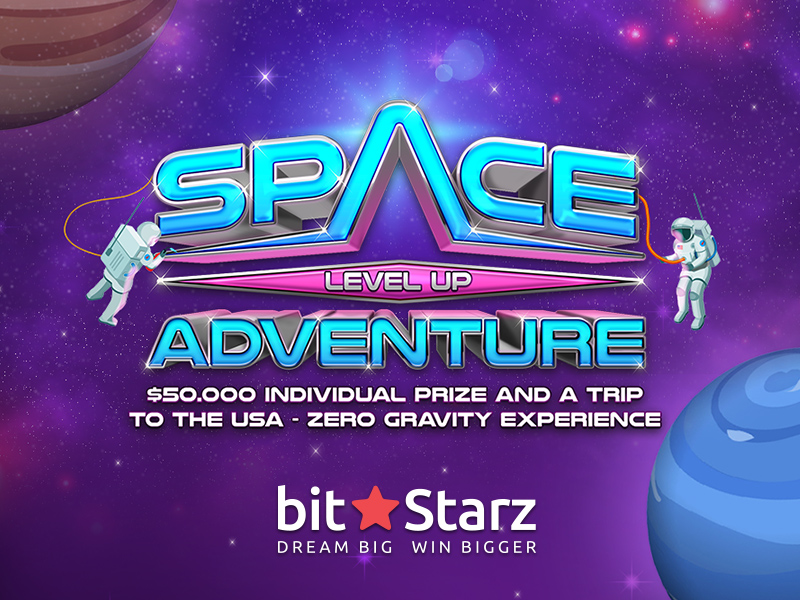 In a galaxy far, far away, there was an online casino like no other. Giving players a chance to win epic trips around the galaxy, tons of cash, the latest tech and, of course, cozy space adventure gear. To kick off the new year, BitStarz Casino is proud to announce the launch of its latest rocket-fuelled promotion Space Level Up Adventure!
There is an incredible Zero Gravity experience in the heart of the good ol' USA up for grabs, with €50,000 in individual prize pools, tons of super cool BitStarz merchandise, and even the latest MacBook Pro.
What are you waiting for? Read on to get the lowdown on how you can win all of this and much more!
Heading to the Edge of Space
When it comes to Space Level Up Adventure, the name of the game is, well, leveling up, with there being 40 fun-filled levels to go through. Each level presents a fresh challenge with new prizes to win, so keep on pushing if you want to win that Zero Gravity experience.
The first player to rocket to Level 40 will win tickets for two all the way to the United States. Once you're in the US, you will be whisked away by a private chauffeur to your luxurious hotel to…