Digital Money Defined and How it Works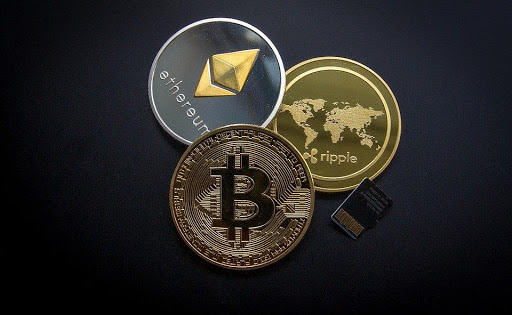 The advancements in modern technology revolutionized the industry such that there emerged digital money. With digital money, international payments are made simpler. The exchange rates are also relatively inexpensive and you are guaranteed with secure payments.
But, What is Digital Money?
In a gist, digital money is an electronic form of payment. Unlike cash, it has no tangible form, and payments or exchanges transpire over computers. Cryptocurrencies such as Bitcoin, Ethereum, and Ripple, are examples of digital money. You can trade in Bitcoin, purchase Ethereum, or buy Ripple through several cryptocurrency exchange platforms. Most of these platforms are relatively easy to use and some even offer a direct link on your electronic wallet accounts.
How Does Digital Money Work?
Blockchain Network
Digital money is created, stored, and exchanged in its individual blockchain network. A blockchain is all about digital information stored in a public database. When a user requests for a transaction, the transaction is broadcast over a peer-to-peer (P2P) network that is composed of computers which are also referred to as nodes. The nodes are integrated with algorithms that can verify the validity of the transactions.
Once the transaction is verified, it is combined with other transactions, which eventually creates a new block of data. The resulting new block is then added to the existing blockchain, completing the transaction request. The blocks are already permanent and any information stored in them can no longer be altered.
Mining
In the blockchain network, mining is the process of verifying the validity of the transactions. The process includes the creation of a hash or a unique sequence of cryptographic information. This information is often based on the transaction data inside the block that is up for verification, the result of complex mathematical formulas, as well as the hash of the last block on the chain. It is only upon the completion of this hash that a new block is confirmed and added to the chain.
Storage
Digital money is often stored in digital currency wallets. These wallets are simply software programs with the capability of retaining digital money indefinitely. Some even come with mobile wallets that provide users with a convenient means of accessing their digital money whenever they need to. Digital wallets often have a public key and a private key. The public key is responsible for recording the location of your wallet in the blockchain network. While anyone in the chain can access it, the public key doesn't contain any personal identifiable data. On the other hand, only the rightful owner of the digital wallet sees the private key. This key contains the cryptographic information that authorizes the transactions in the wallet.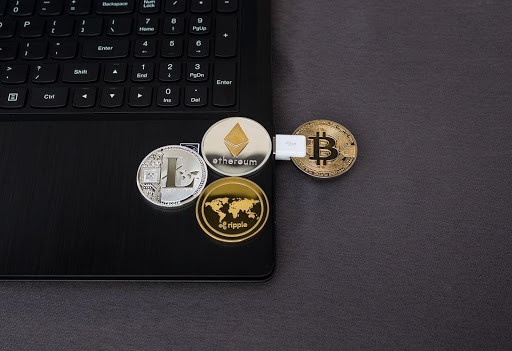 There are now several businesses that accept digital money as a form of payment for their goods and services. Aside from this, some individuals are building their portfolio with cryptocurrency with others even considering it a safe haven asset. It can, therefore, be deemed that digital money is here to stay and in the future, it can be the primary means of payment preferred in various industries.
12 Peers Capital Markets Purchases DigitalBits XDB Token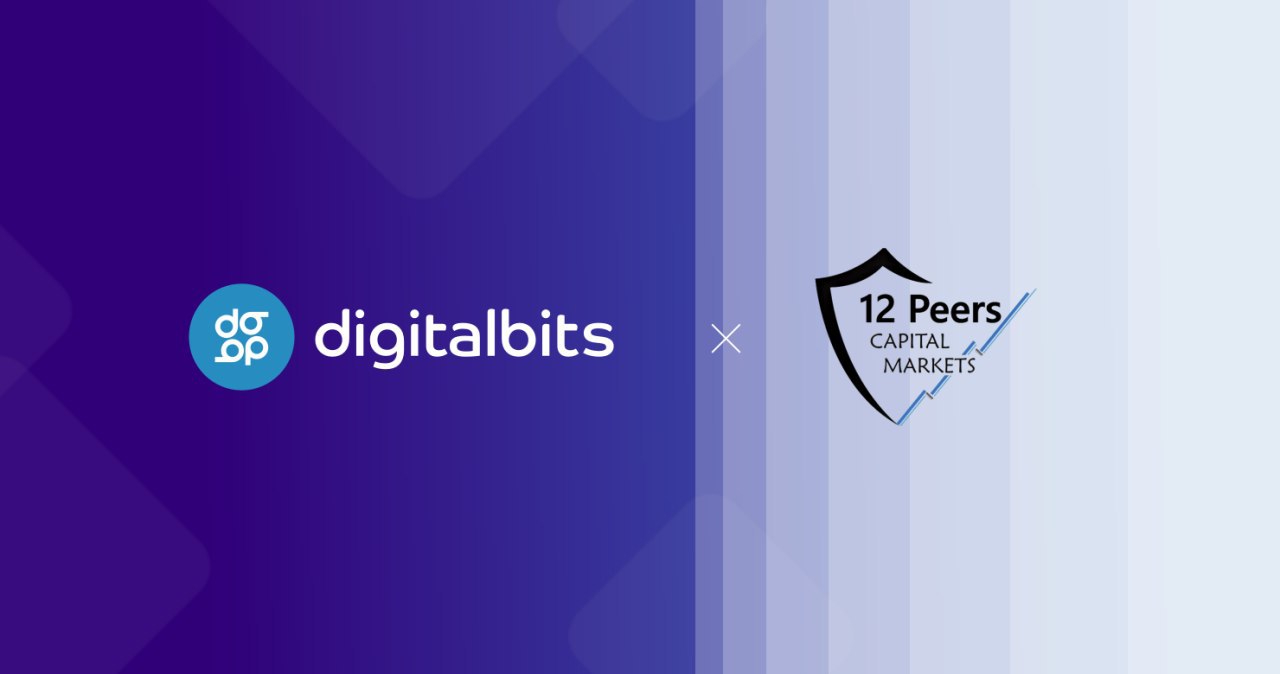 12 Peers Capital Markets , a broker-dealer and capital markets firm has announced its support for DigitalBits, a blockchain protocol focused on consumer digital assets such as loyalty points, rewards, and branded stablecoins.  The traditional market brokerage firm has purchased the DigitalBits XDB token, after recently announcing "a new found investment thesis focused on identifying blockchain projects that improve efficiencies across global markets," it said in today's announcement.
DigitalBits is an enterprise-grade blockchain protocol for supporting consumer digital assets, specifically branded currencies.  The company believes that branded currencies play an integral role in driving consumer behavior, but many of these programs are dated by today's technological standards.  "These limitations have stifled value transfer, resulting in the accumulation of large amounts of idle capital – in 2017 US corporations held in excess of $100 billion in unused points liability," the DigitalBits experts explain.  
The DigitalBits blockchain supports tokenization of existing and new consumer digital assets.  The XDB Foundation, which was formed earlier this year, is a neutral agnostic non-profit organization to enhance the DigitalBits blockchain and ecosystem, engage partnerships and building a robust ecosystem for users. Commenting on the 12 Peers Capital Market announcement, XDB Foundation's Managing Director Michael Gord said that it is great to see traditional firms show interest in blockchain technology. …
Manufacturing Blockchain Company Syncfab Featured in NASDAQ Entrepreneurial Center's Event in Times Square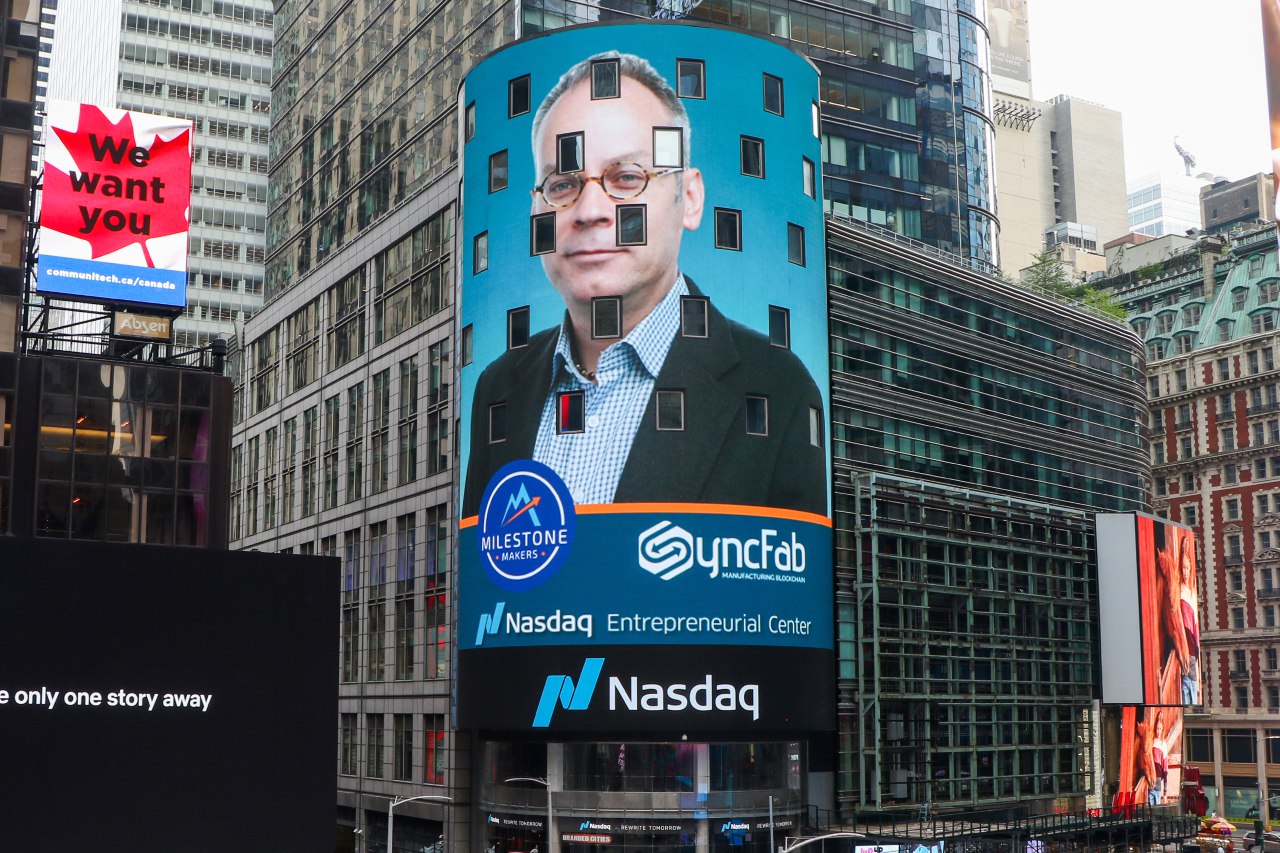 The NASDAQ Entrepreneurial Center hand-picked several advanced projects and companies to provide individualized mentorship and executive coaching in an effort to support tech startups working on various COVID-19 solutions. As part of the program, the NASDAQ Tower in Times Square broadcasted its Milestone Makers COVID-19 Solutions Cohort live last Wednesday.  
Time-tested communications and manufacturing supply chains have been significantly damaged this year due to the pandemic. This is why manufacturing blockchain company SyncFab was one of the headliners at the conference. Supply chains have become all but non-responsive, and innovative solutions are being prioritized.
SyncFab has built and launched an advanced blockchain platform for supporting smart supply chains and allowing users to source, procure, track, secure, and pay for precision spare parts. Led by Forbes Business Council Member Jeremy Goodwin, SyncFab brings real-time capacity savings opportunities alongside addressing the billion-dollar pain points in manufacturing supply chains. It connects automotive, aerospace, and medical manufacturers with more cost-effective suppliers using blockchain-secured transactions.
"In 2020 the time has finally arrived for industry to jettison the limitations of old-fashioned manual procurement processes," said SyncFab CEO Jeremy Goodwin in his presentation during the conference. He added that "looking forward, we [SyncFab] will expand supplier coverage, add new supplier response incentive and purchase order programs, and continue to innovate post-procurement blockchain traceability features" to meet shifting needs in the industry.
…
AllianceBlock & TTC join forces to build a globally compliant digital asset ecosystem in the Philippines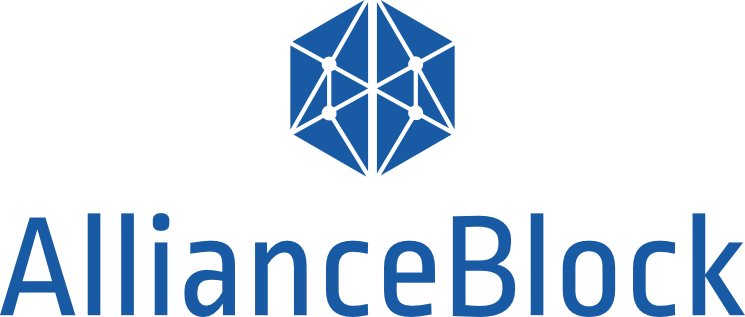 AllianceBlock will work in tandem with TopJuan Tech Corporation to launch "a globally compliant digital asset  ecosystem in the Philippines," the two companies announced in a press release. AllianceBlock is planning to launch a decentralized platform to automate the process of turning any digital asset into bankable security via an internationally recognized Individual Securities Identification Number (ISIN).
TTC stands for TopJuan Tech Corporation, a financial technology company endorsed by the Central Bank of the Philippines (BSP) to incorporate as an E-money provider, remittance agent, and a virtual currency platform operator. TTC is an institutional gateway for digital banking and solutions for financial inclusion services. The TTC mobile app, Top Wallet, functions as a payment solution, digital asset wallet, and a partner gateway to the TTC ecosystem.
AllianceBlock and TTC hope to provide fully compliant digital asset access to the 106+ million people who live in the Philippines.  One of the pillars of the  partnership is "the development of a regulated sandbox in the Philippines to facilitate the creation of a range of compliant crypto structured products," the companies said.
"Our partnership will allow regulated access to the Philippines for AllianceBlock to fulfill the growing demand for access to compliant digital asset investments in the Philippines through the AllianceBlock…