Earning BTC through Bitcoin Faucets: Is it Worth it?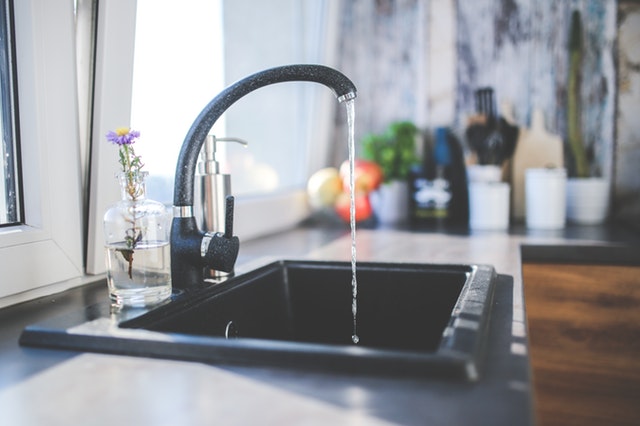 Back in the day, when cryptocurrencies only started to emerge, there was not a lot of different ways to buy Bitcoin. However, as years went on, and the development progressed, a lot more options for obtaining different coins emerged. Of course, cryptocurrencies are still far away from mass adoption that the community is hoping to see. Even so, their popularity is rising rapidly, which eventually led to a phenomenon known as Bitcoin faucets.
Simply put, Bitcoin faucets are websites that pay people tiny amounts of Bitcoin in exchange for watching videos, clicking links, and doing similar activities that require no particular skills or knowledge.
These amounts are not really measured in BTC, but rather in Satoshis, which are 100 millionth of 1 BTC. This means that 1 BTC equals 100,000,000 Satoshis, and the amount a person gets per click is usually only around one Satoshi. At this point, you would need 25,000 satoshi's to have $1, which is not exactly profitable. You would need to earn one satoshi per second for as long as three years to earn a single Bitcoin, which is currently less than $4,000. In other words, if you worked 24 hours per day, clicking on one link per second, you would still end the day with only $3.65 in your wallet.
Furthermore, a lot of these offers are scams which promise larger rewards and never pay users for their hard clicking work. In other words, most of these offers are a waste of time, which will result in little to no profit. Even so, there are a few of them that might be worth checking out.
Cointiply
The first one to consider is Cointiply, which is supposedly not only trustworthy but also profitable. At least, more profitable than most. The service's users can earn BTC by playing games and watching videos. They will spend time collecting coins, with 100 of them being worth $0.01, but they can only withdraw the funds after they hit $35,000 coins.
After some quick calculations, it turns out that users can earn around $35 after watching ads for over 87 days, so we will leave it to you to decide how profitable it is. However, there is a trick to it, and it is a simple one at that — users can open multiple tabs at once and "watch" multiple videos at the same time, which can allow them to quickly collect more coins.
The games are slightly more profitable, although most of them are crosswords. These require that user remains at their computer and remain engaged, which is less appealing than just playing numerous videos in the background.
Moon Bitcoin
This service allows users to claim their funds every five minutes, but the trick is to leave it unclaimed for a longer period, which will allow you to earn more. It also requires you to disable your ad-block, but other than that, you can leave it open in the background and watch your funds increase over time. The amount that you can earn is about 250 satoshis per 5 minutes, which is around $0.11 per hour.
Bonus Bitcoin
Bonus Bitcoin is a more profitable alternative that promises to pay 5,000 satoshis per 15 minutes if the user keeps the webpage open and click on a button every 15 minutes. It also causes multiple new sites to open in new tabs, which quickly becomes rather annoying. The promise to earn 5,000 satoshis in 15 minutes does not appear to be true, and while earnings can be increased through games, it would still never add up to 5,000. Even if it did, that is about $0.80 per hour, which doesn't make it worth the effort.
Conclusion
There are many other services like these, and they may even be profitable if you can run an entire network of computers, although that would lead to larger costs which ultimately defeats the purpose. In the end, Bitcoin faucets are a nice idea, but they are hardly worth it, and they will likely end up wasting your time for fractions of a dollar per hour.
For the latest cryptocurrency news, join our Telegram!
Disclaimer: This article should not be taken as, and is not intended to provide, investment advice. Global Coin Report and/or its affiliates, employees, writers, and subcontractors are cryptocurrency investors and from time to time may or may not have holdings in some of the coins or tokens they cover. Please conduct your own thorough research before investing in any cryptocurrency and read our full disclaimer.
Image courtesy of Pexels
Source: CryptoCoinSpy
3 Cryptocurrencies Most Likely to Follow Bitcoin's Performance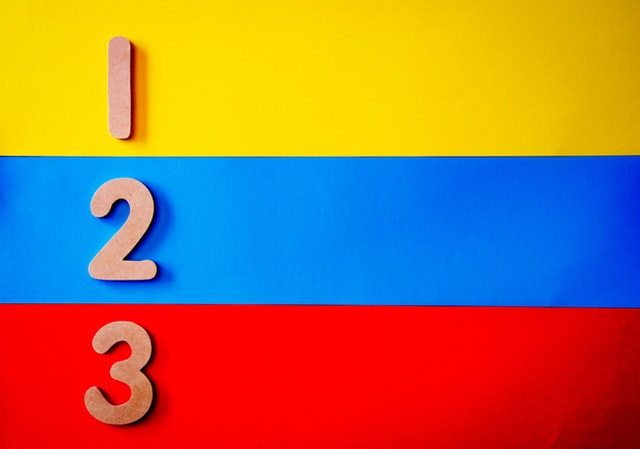 For more than a year, the cryptocurrency market has been dominated by bearish influence, with most coins seeing constant drops, or stagnation, at best. This all changed in the past few months, starting with Bitcoin which once again started leading the market up, bringing one minor rally after another.
BTC itself experienced massive losses in 2018, with its price going down by around 84%. Most other coins among the top 10 mirrored its performance, and some of them experienced even greater losses. However, now that Bitcoin sees gains again, these cryptocurrencies are still following its example, and many of them have seen massive breakouts. Some of the more notable altcoins that followed Bitcoin's recent example are Ethereum (ETH), Stellar (XLM), and Cardano (ADA).
Ethereum performance mirroring Bitcoin's price
As mentioned, Bitcoin led every rally so far, but before it did, its price first went through what is known as an ascending triangle pattern. The pattern held for around five months, which is exceptionally long for the crypto world. However, once the pattern was finally broken — the coin's price skyrocketed, more than doubling itself within only two months.
One thing to note is that Ethereum performed in pretty much the same fashion. After five months of struggle and confusion for investors, the second largest cryptocurrency also managed to break the pattern and skyrocket as well. It…
4 Reasons Why the New Bitcoin Rally Is Unlikely to Stop Now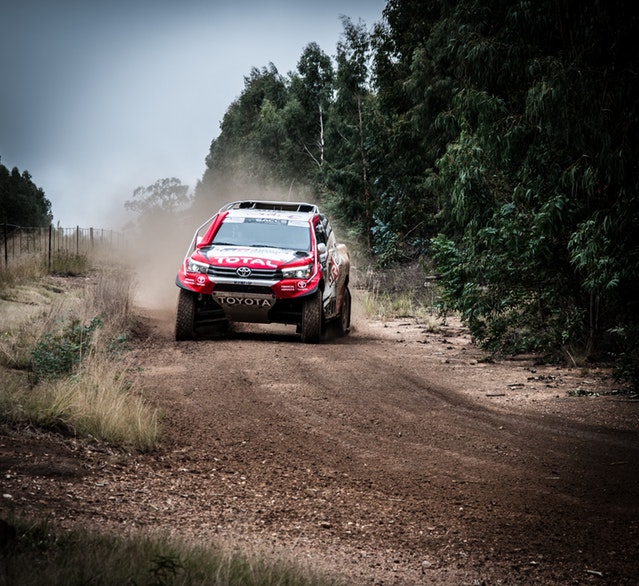 After more than a year of declining prices, the crypto market is finally seeing a period of serious recovery — one that has already brought digital currencies to heights not seen in over half a year now.
Only days ago, Bitcoin surged past several major resistance levels and managed to exceed its yearly high of over $8,000. Already, many skeptics are predicting the soon end of the bull run, and the possibility of yet another sharp decline. However, there are signs that suggest otherwise — that this bull run is only getting started, and that it will not end anytime soon.
There are four reasons why this is the case, and they are as follows:
1) Bakkt
There is the long-awaited Bitcoin futures exchange, Bakkt, which recently announced that the July test date for Bitcoin futures is soon to be set. Bakkt's launch was delayed multiple times already, so the announcement came as quite a surprise. However, it appears that it will happen quite soon, after all.
As soon as its arrival becomes a certainty, Bitcoin will likely skyrocket even further, just like gold did when gold ETF appeared in 2013.
2) Bitcoin completely ignored the hacking of Binance
Binance has been the largest crypto exchange by trading volume for a while now, and as such, many expected that, if anything were to happen to it, Bitcoin…
The New Rally Has Arrived: Crypto Market Cap Goes up by $24 Billion Within a Day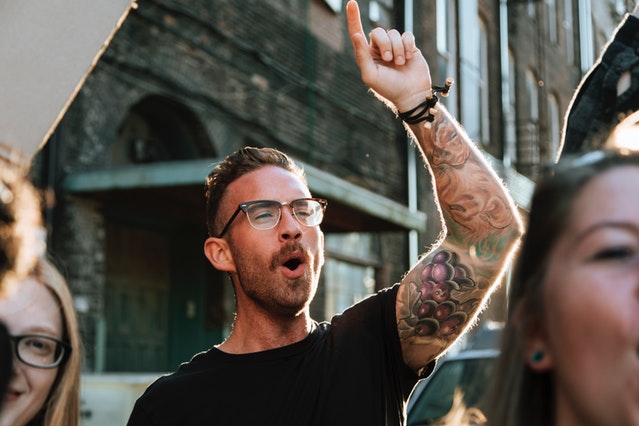 The crypto market's recovery progresses further, and at a rapid pace, at that. Bitcoin has just surpassed the $8,000 mark, which is the first time its price has been that high since July of last year. In addition, the entire crypto market is making billions within hours.
Bitcoin (BTC) sees another serious surge
In the past 24 hours, the total crypto market cap has gone up by around $24 billion. Meanwhile, BTC price has grown by $1,000 within the same period, as the largest coin traded barely above $7,000 on early Monday. At the time of writing, the coin's price sits at $8.014.31, with a 14% growth in the last 24 hours. Meanwhile, the BTC market cap has gone up to $141.85 billion, and even the coin's trading volume surged to over $31 billion.
While many are wondering whether this is a return to the massive heights seen back in 2017 or only a temporary surge which will soon see a correction — no signs of an upcoming decline have been noticed as of yet. In fact, new heights were made and then exceeded multiple times in the past week, with a massive 33% gain during that time. And, with Bitcoin's dominance at 60%, many are expecting that massive altcoin surges are to be expected as well.
The growth of altcoins can already be seen, as Bitcoin…