EOS vs IOTA: Which Project To Support?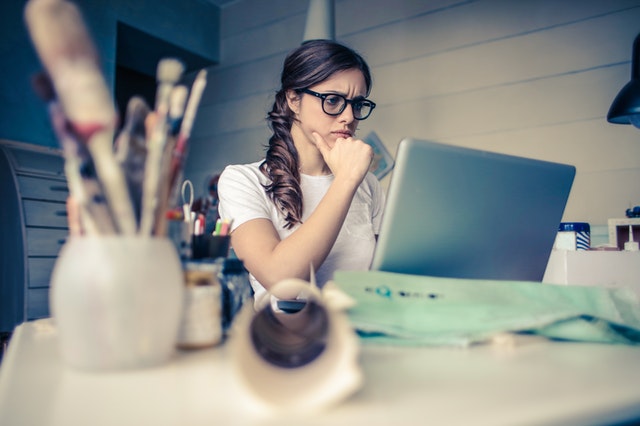 No matter how experienced crypto investors are, they always have to tackle the same issue  — whether they are a novice or a professional. The problem, of course, is which coin to invest their money into.
Despite the fact that 2018 has been almost constantly bearish, and that numerous cryptocurrencies have suffered great losses, a lot of them managed to achieve great things. This has brought them to the attention to investors, which is why comparing such coins has become increasingly popular. One such comparison is EOS vs IOTA, which is what we will explore today.
But first — let's take a look at each of these coins, and see what is it that they have to offer.
EOS
EOS is among the largest crypto projects in the entire industry. It holds the 5th place on CoinMarketCap's list of largest cryptocurrencies per market cap and has a price of $5.70 per coin. EOS also claims to have the most robust blockchain worldwide. It is a decentralized project that is dedicated to the creation of dApps.
Its network is highly scalable, and the project has gained a lot of popularity this year due to the launch of its MainNet.
Due to its dedication to dApp creation, EOS is often compared to Ethereum. Many believe that this project has a potential to even replace Ethereum. Whether or not this can actually happen is something that we will have to wait and see. However, a lot of experts remain optimistic. Apart from that, EOS remains a coin that offers up to 3,000 transactions per second, which makes it one of the fastest ones around.
IOTA (MIOTA)
Next, we have IOTA. This is a platform dedicated to combining the blockchain technology and Internet of Things. Its goal is to create a new, permissionless ecosystem, where everything will be connected into a single large network. Because of this, many analysts believe that IOTA might be the project that will bring the internet to a next level.
IOTA also seeks to redefine things like value, trust, as well as ownership. According to IOTA Foundation, data can only ever be as valuable as it is valid, which is why IOTA is trying hard to increase transparency, and ensure the truth. Its platform was designed to have zero-fee transactions which would happen in real time.
IOTA is a massive project with a lot of support from its community, but also from some of the largest carmaking companies in the world. Its products are especially interesting to carmakers since they can be used for updating data without the need to do it manually.
The coin is currently ranked as 11th on CoinMarketCap, with a price of $0.562404 per coin.
EOS vs IOTA
Both EOS and IOTA have extremely large importance in the modern crypto world, IOTA's reach goes even beyond, with the project having a lot of significant use cases in the real world. By connecting IoT devices into a single large network, IOTA and its project Tangle may completely change the way we interact with the world, and devices around us.
EOS also has a significant impact on the future thanks to its ability to allow dApp creation. As blockchain technology and decentralization slowly conquer the market, dApps are becoming more and more popular. There are those who believe that dApps will eventually dominate over regular apps, which will significantly affect things like privacy, information sharing, and alike.
All in all, EOS vs IOTA debate doesn't really have a clear answer, as both projects are massive and important in their own way. Even so, almost all experts agree on the fact that neither of these projects will quietly disappear since they are both needed in order for us to advance to the next level.
For the global insights every crypto trader must have, apply for Elite membership!
Disclaimer: This article should not be taken as, and is not intended to provide, investment advice. Global Coin Report and/or its affiliates, employees, writers, and subcontractors are cryptocurrency investors and from time to time may or may not have holdings in some of the coins or tokens they cover. Please conduct your own thorough research before investing in any cryptocurrency and read our full disclaimer.
Image courtesy of Pexels
Unifi Farms Beta Launches on Unifi Protocol to Pioneer No-Stake Farming
Singapore, Singapore, 26th February, 2021, // ChainWire //
Unifi Farms Beta Launches on Unifi Protocol to Pioneer No-Stake Farming
Unifi Protocol announces the launch of Unifi Farms. The most revolutionary part of Unifi Farms is there is no staking of the liquidity token required. The public beta launch of Unifi Farms V1 will take place on not one, not two, but six different blockchains at once. 
Unifi is proud to announce the upcoming public beta launch of Unifi Farms V1 on Binance Smart Chain!
Unifi Protocol is not a clone of other DeFi projects, which has led to some very unique innovations.  Unifi Farms will continue this tradition of shattering expectations and introducing features on Unifi Farms not being offered anywhere else in DeFi!   
Unifi Farms will have several advantages over old-fashioned DeFi farms.  The one that will likely be the most revolutionary with Unifi Farms is there is no staking of the liquidity token required! Welcome to the world of true auto-farming on Unifi, where we refer to it as No-Stake Farming.
Why is farming without staking so revolutionary?
Savings! Everyone agrees the high network fees on Ethereum have a large impact on the farming rewards earned by liquidity providers.  Even on low cost networks such as Binance Smart Chain, the network fee is a cost that reduces the benefit of farming. 
To participate in most farms, the user pays at least five network fees.…
DeFi Wizard Raises $750k from Blockchain Investment Bigshots, to Simplify Multi-chain DeFi Legos
Bengaluru,, India, 24th February, 2021, // ChainWire //
In order to give shape to their 'one-click DeFi contracts creation' dream, Defi Wizard has raised a total of $750,000 from X21 Digital, AU21 Capital, Amsterdam-based TRG Capital, DeltaHub Capital, NGC Ventures, and ExNetwork.
Speaking on latest development Defi wizard founder and CEO, Anand Kamath said: 
"It gives us immense pleasure to announce that our platform, DeFi Wizard has attracted the attention of leading blockchain investors and funds."
DeFi Wizard aims to help cryptocurrency companies and businesses seamlessly create digital assets, without any hassles, with the objective of becoming an all-in-one token creation platform. 
Investment Usage
This recently concluded fundraising round is an important milestone for Defi Wizard. It will fuel the development of the platform along with operations/maintenance.
Other ways in which Defi wizard will receive assistance is with liquidity bootstrapping for Uniswap listing, alongwith added global and regional promotional efforts to generate awareness for the platform. 
About Defi Wizard
Defi wizard is a dashboard for building DeFi (decentralized finance) smart contracts with a few clicks. It offers real-time programmer analytics and allows users to create smart contracts for ERC20 / BEP20 / EDST, staking, yield farming, governance, cross-chain bridge, gasless relayer baked in.
As per the latest statistics, more than five projects are already using DeFi Wizard's staking services and more than $100M AUM has been locked through the smart contracts generated through the…
99Bitcoins takes over the "Dead Coins" project to become the cryptocurrency undertaker
Singapore, Singapore, 17th February, 2021, // ChainWire //
99Bitcoins, an educational website that maintains a list of Bitcoin obituaries made by the media, has taken over the Dead Coins project as well. This move effectively crowns 99Bitcoins as "The undertaker of the cryptoverse".
Deadcoins.com was established in late 2017 to document the death of thousands of altcoins that popped up during the cryptocurrency mania of that time. The idea was simple – create a list of coins that have ceased to exist after the hype died down.
A coin can become "dead" due to a variety of reasons such as its development being halted, having no one that uses or trades it, being exposed as a scam and more. While the project was initially maintained only by its founders, it was later outsourced to the cryptocurrency community which was allowed to add their own dead coins.
"I think the dead coins project is a brilliant idea that needs a bit of polishing" says Ofir Beigel, owner and founder of 99Bitcoins. "The fact that anyone can add a dead coin themselves made the list of coins very inaccurate. We've spent days going through the complete list and sifted out all of the coins that were buried alive, so to speak. For example, Bitcoin, Tron, Dogecoin and Tether are just some of the coins that were listed when we took…