Can ETH Reach The $200 Mark?
The past few months brought a shift in the behavior of the crypto market itself, as well as numerous different individual coins. Among them, there is Ethereum, which started 2019 by taking back its spot as the second largest cryptocurrency by market cap from XRP.
Since then, ETH price started seeing recovery, first in February bull runs, and then in March as well. It even managed to grow from $126 to $140 during this period, which is an 11% growth against the USD. However, Ethereum, as well as other coins, have seen their first true rally in 2019 on April 1st, when the coins saw a massive surge that took Bitcoin up by around $1,000, while ETH itself reached $177 in a span of two days.
However, the surge was a bit too sudden, and as always, as soon as cryptocurrencies went too far up, a correction follows. In this case, as well, Ethereum dropped sharply past its support at $170 and was only stopped by the one at $160. The coin even briefly breached this support on April 4th, although it was back above it by April 5th, and its current performance remains pretty stable, with its price between $164 and $165 for the last two days.
Predictions of Ethereum's growth
While Ethereum's performance certainly brought a positive surprise for investors, experts actually believed that ETH is just about to see a massive surge which would even allow the coin to hit the $200 mark. This was similar to those predictions which claimed that BTC would certainly grow if it can grow past the $4,200 mark. In Ethereum's case, its key resistance was at $148, and as promised, both coins past their resistances and surged to heights not seen since the mid-November market crash.
Of course, the prediction that ETH will hit $200 was not turned into reality, or at least not yet, and the highest that the coin has reached so far was $177. The prediction came on Twitter and was posted by The Crypto Dog, who stated that, if ETH can break the $148 resistance, it will manage to end the month+ long range. However, more importantly, it will lay the ground for a surge towards $200 mark.
If $ETH can break $148 it will end the month+ long range and set the stage for $200+ #Ethereum. pic.twitter.com/cbqVVzmCVl

— The Crypto Dog📈 (@TheCryptoDog) March 30, 2019
At the time, this prediction was seen as an extremely unlikely one, as ETH had to break the resistance which has been its biggest problem for the past two months. However, only two days later, ETH surged past it without even slowing down.
However, The Crypto Dog could not have known that, and he based his positive prediction on the altcoins' strong performance. Around the time that the prediction was made, tokens like Waltonchain, Tezos, Bibox Token, and others all started seeing massive gains, ranging from 5% to 65%.
Meanwhile, Bitcoin's stagnant price indicated that there is no new cash flow from outside of the crypto market. Instead, the money is going from established currencies into lower-leveled altcoins. However, this is an important indicator in the market, as the investors' interest in higher-risk coins is typically an indicator of a near-term bullish performance of the market, in general.
Alex Kruger thought the same, predicting that the bear market will finally end if Bitcoin manages to grow past the $4,200 mark. Only two days later, BTC started a rally that took it past $5,200. And, while the market did see a correction, the coins are still seeing much higher prices than before, meaning that the correction was weak and short.
Meanwhile, traders are optimistic about digital currencies once more, and the whole world is once again developing an interest, particularly in Bitcoin and other top cryptocurrencies, which are among the top searches on Google, Baidu, and other search engines around the world.
For the latest cryptocurrency news, join our Telegram!
Disclaimer: This article should not be taken as, and is not intended to provide, investment advice. Global Coin Report and/or its affiliates, employees, writers, and subcontractors are cryptocurrency investors and from time to time may or may not have holdings in some of the coins or tokens they cover. Please conduct your own thorough research before investing in any cryptocurrency and read our full disclaimer.
Photo by David McBee from Pexels
Lotto Nation is Revolutionizing the Traditional Lottery Industry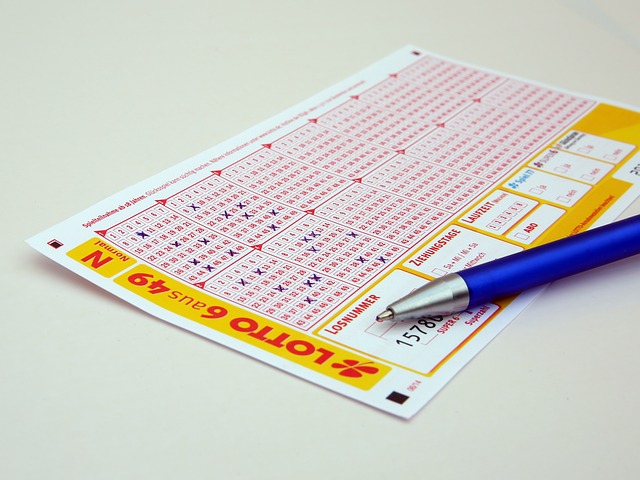 As the global economy continues to deal with the economic fallout due to the ongoing pandemic, companies are coming to terms with the fact that normalcy may not return for quite a while.  Many economists are wondering how the business landscape will look a year or more from now.  It's certainly possible that many businesses, such as retailers and restaurants, may be unable to survive the current downturn.  But while some businesses will falter, others will emerge stronger than ever.
Traditionally, when economies go through a severe downturn, companies adapt.  Those that maintain the status quo usually have great difficulty while those that adapt prosper and conquer.  One possible example of this is Lotto Nation.  Thanks to the entrepreneurial skills of Nils Thomson, the Founder and CEO of Lotto Nation, the company is attempting to completely modernize the traditional lottery industry.
Current Lottery Model is Severely Outdated
It's safe to say that nearly every human that has ever walked the earth has fantasized about winning the massive jackpot that would completely change their life.  These dreams have turned the global lottery industry into a $302 billion market that is expected to reach $380 billion by 2025.  Despite this predicted growth, the industry suffers from a variety of problems that are preventing it from really exploding.
Perhaps the biggest problem is that traditional lotteries are centralized.  Because of…
Will the Launch of Binance Chain Knock Ethereum's Price Down?
Ethereum (ETH) came as one of the most revolutionizing projects in the history of cryptocurrencies. It shifted the attention of developers from cryptos to the blockchain, thus bringing the era of smart contracts and dApps. However, despite the fact that Ethereum is a pioneer in this regard, it fails to keep up with the rapid advancement of the crypto sector, and competition is getting not only bigger, but also more advanced.
Ethereum has already faced off numerous 'Ethereum Killers' so far, and none of them managed to finish the job. However, with the recent launch of Binance Chain, things might change for the crypto world's second largest coin. Not only does it have the potential to beat Ethereum as a platform, but its native Binance Coin (BNB) might also beat Ethereum's ETH, or at least severely damage its price.
Why is Binance Chain a threat to Ethereum?
Ethereum has been around for years now, and during this time, it managed to establish itself quite well in the crypto industry. It is, and will always be second to Bitcoin, but the question is — whether or Bitcoin will be the only coin above it.
As mentioned, ETH managed to survive numerous Ethereum Killers already, so what threat might newly-launched Binance Chain pose? Well, Binance Chain is unlike any other foe Ethereum had had to face so far. It was…
Is Ethereum (ETH) a Worthy Investment?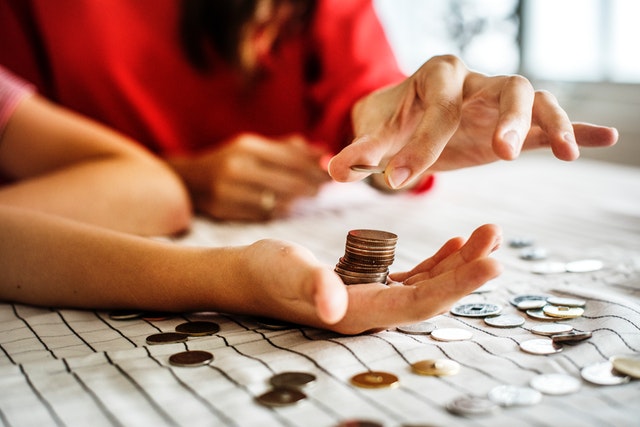 Ethereum (ETH) is a well-known project in the crypto industry. It is the second largest coin by market cap, and likely the second most important cryptocurrency that was ever developed. In both cases, it was bettered only by Bitcoin itself, which places it quite high on the importance scale.
However, while nobody can deny the project's importance for the crypto industry — as it is responsible for shifting the attention from cryptos to blockchain — many are starting to wonder if it is still a good investment. There was a time, not too long ago, when Ethereum was a go-to project for those who wanted to create a new cryptocurrency, smart contract, or a dApp.
The project was faster than Bitcoin (albeit not that much), and it was the record holder for the number of transactions per day, week, or month. However, its own scalability issues, plus the fact that its fees were relatively large, as well as the necessity to learn its own programming language to use it, inspired developers to create multiple alternatives. Today, Ethereum is far from being the only development platform in the industry. It is also quite far from being the best for dApp and token development.
It has several competitors these days, including TRON — a project that started on Ethereum — as well as EOS, both of which continue to grow…