eToro first to give retail investors financial exposure to Facebook's Libra project

eToro, the multi-asset investment platform, today announces the launch of its latest portfolio, offering investors the opportunity to take a stake in the companies involved in Facebook's Libra project.
Yoni Assia, CEO and Co-founder of eToro, comments:"The Facebook Libra project presents a seismic shift for global finance as it is the first time we are seeing a tech giant make a move into finance using crypto. We want to give people the opportunity to take a stake in it as in the past, only the private companies and individuals involved in these historic developments have benefitted from them. We want to change that. 
"eToro's mission is to open up global markets for everyone and is the only place retail investors can get exposure to developing technologies such as the Libra Coin, via a managed and regulated investment product for free." 
The portfolio comprises of the 13 publicly-traded companies involved in the Libra Association and as more companies join it, eToro will look to rebalance the portfolio, where possible. The minimum investment is just $2,000.
Yoni Assia added:"Our range of portfolios are about making it as easy as possible for investors to access the assets they want across a range of themes and ideas that they're passionate about. That could be anything from renewable energy to big tech, from cyber security to the medical cannabis industry. Given the importance of the Libra project, this portfolio was devised just two weeks after the project's whitepaper was made public." 
Companies in the Libra portfolio include: Mastercard (MA); Paypal (PYPL); VISA (V); Booking Holdings INC (BKNG); eBay (EBAY); Lyft (LYFT); MercadoLibre (MELI); Spotify (SPOT); Uber (UBER); Facebook (FB); Iliad (ILD.PA); Vodafone (VOD) and Farfetch (FTCH).
Notes to editors
About eToro
eToro was founded in 2007 with the vision of opening up the global markets so that everyone can invest in a simple and transparent way. The eToro platform enables people to invest in the assets they want, from stocks and commodities to cryptoassets. We are a global community of more than ten million registered users who share their investment strategies; and anyone can follow the approaches of those who have been the most successful. Due to the simplicity of the platform users can easily buy, hold and sell assets, monitor their portfolio in real time, and transact whenever they want. www.etoro.com
Disclaimer
eToro is regulated in Europe by the Cyprus Securities and Exchange Commission, by the Financial Conduct Authority in the UK and by the Australian Securities and Investments Commission in Australia.
Your capital is at risk. CopyPortfolios™ is a portfolio management product. CopyPortfolios™ should not be considered as exchange-traded funds, nor as hedge funds.
eToro's new open-source programming language is first step in bringing $500 trillion OTC derivatives market onto the Blockchain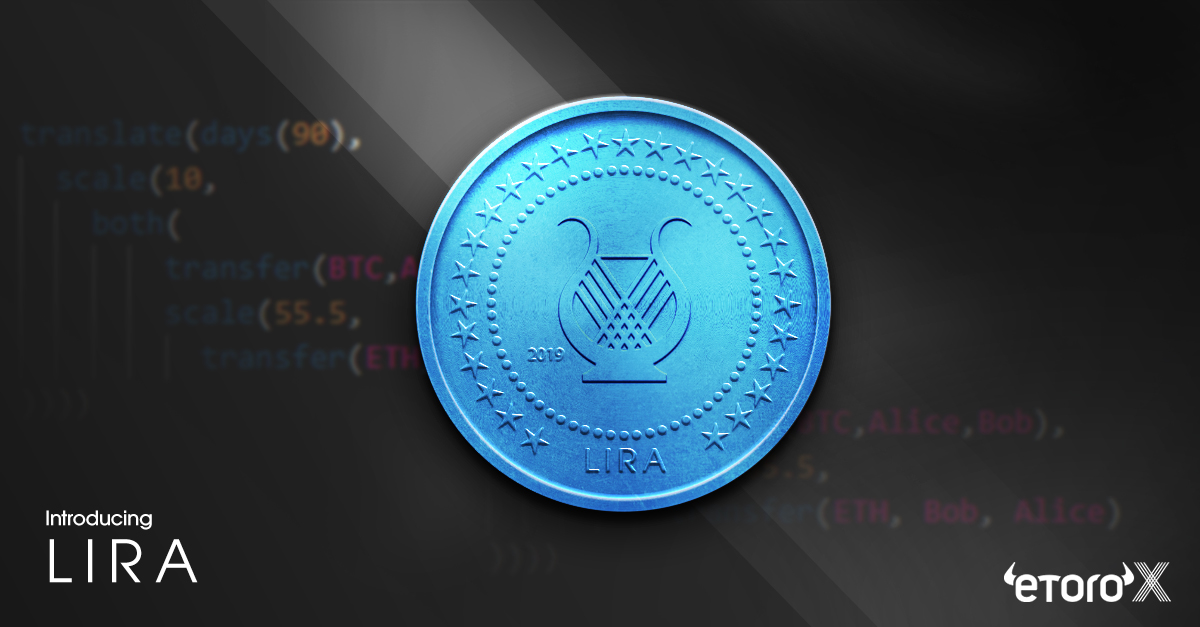 -Lira is first project born out of eToro's acquisition of smart contract company, Firmo, earlier this year –
eToro, the global multi-asset investment company, has today released the details of Lira, a new open-source programming language for financial contracts. Lira is the first step in bringing the $500 trillion OTC derivatives market onto the Blockchain by introducing a new formal contract language.(i)
Lira is a domain-specific language that can be used to write OTC financial contracts for assets currently on the Ethereum blockchain. It is both secure and easy to programme whilst guaranteeing self-executing global settlement and automated trade reporting and monitoring. It's easy tracking and compression will enable better collateral requirement efficiencies. Furthermore, it is the first decentralised finance (DeFi) project that will look to expand the code across different blockchains now that it is open-sourced.
Yoni Assia, CEO and Co-Founder of eToro, commented: "Bringing the OTC derivatives market onto the blockchain will bring more transparency and capital efficiencies to the industry. Activities in the post-trade cycle, such as settlement and the clearing of derivatives, are both expensive and a source of systemic risk. We believe that blockchain technology can provide a secure execution environment in which settlement is guaranteed by design. That is why today we are introducing a new formal contract language – Lira. This has the potential to open up and transform the derivatives market."
At…
eToroX launches new professional API trading program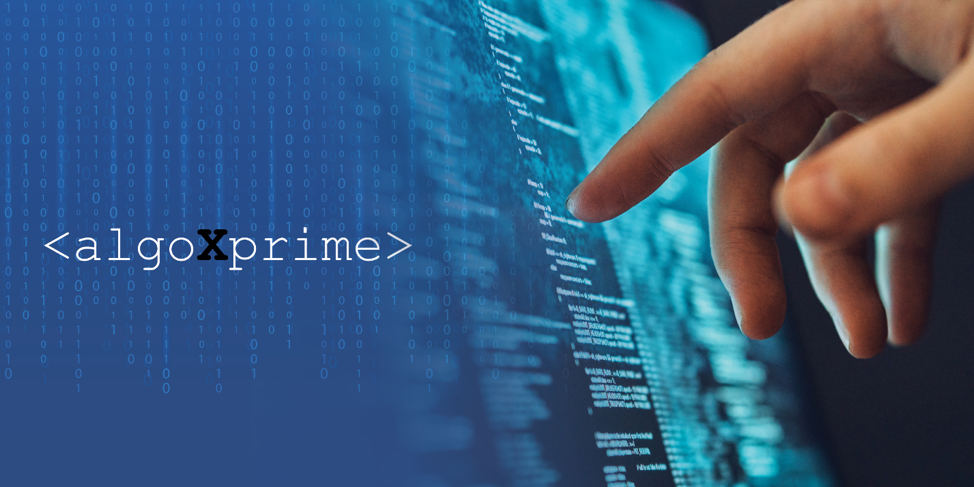 AlgoX Prime API introduced by blockchain subsidiary of eToro  
11 September 2019: eToroX, the blockchain subsidiary of global investment platform eToro, today announced the launch of its institutional-grade API trading programme, AlgoX Prime.
AlgoX Prime is the top-tier API program of eToroX Exchange, the eToro Group's regulated and secure cryptoasset exchange. Employing the deep liquidity of eToro, tight spreads, and bespoke capabilities for cryptoasset trading, AlgoX Prime is carefully tailored to suit the needs and requirements of institutional-grade algorithmic traders from both the traditional and crypto spheres.
The program offers highly competitive fees, a free enterprise-grade market data package, and a high-quality, low-latency colocation service that incorporates professional-level connectivity, enabling direct access to eToroX's dedicated, high-security data centre. The continuous and ongoing rollout will include an ever-expanding list of cryptoassets, increased volume from eToro, and much more.
From the Consensus invest:Asia event in Singapore, Doron Rosenblum, eToroX Managing Director, said "AlgoX Prime, our new API trading program, offers sophisticated trading capabilities to institutional and corporate traders. We believe that it will open the door for institutional traditional financial algo trading companies to trade cryptoassets, and by doing so, greatly increase market liquidity." 
"The AlgoX Prime trading program aligns with eToro's strategy of bridging the gap between blockchain and the traditional financial markets," saidYoni Assia, CEO of eToro. "The ability to trade on eToroX using APIs will help…
Are you an accidental bitcoin tax avoider?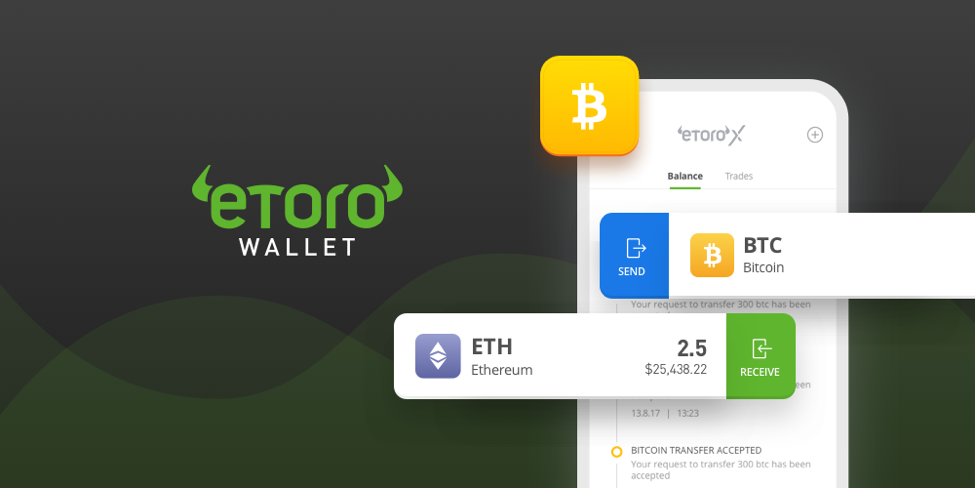 Are you one of the many millions of people who saw the price of bitcoin start rocketing in 2017? Are you one of the hundreds of thousands who bought in? Are you one of the thousands of buyers who is resident, for tax purposes, in the UK?
If your answer is yes to the last question, you need to take a deep breath and read on.
USE ETORO'S CRYPTO TAX CALCULATOR
Cryptocurrency is still in its infancy as far as regulators are concerned, with few rules around what you can do with bitcoin and its peers and what can be done to you with it.
While it's not the Wild West, you're advised to use registered and regulated platforms, such as eToro, to trade and invest to ensure the best protection from scams.
But if those who make the legal application around burgeoning financial trends are a bit behind the curve, those seeking to tax it are not.
You might not be aware, but if the size of your pot of bitcoin – or other crypto – has risen considerably since you bought it, you need to be thinking about your potential liabilities to HMRC.
In December, HMRC published a list of ways your bitcoin can make you liable for a range of taxes. The main one for those who…