eToroX granted distributed ledger technology licence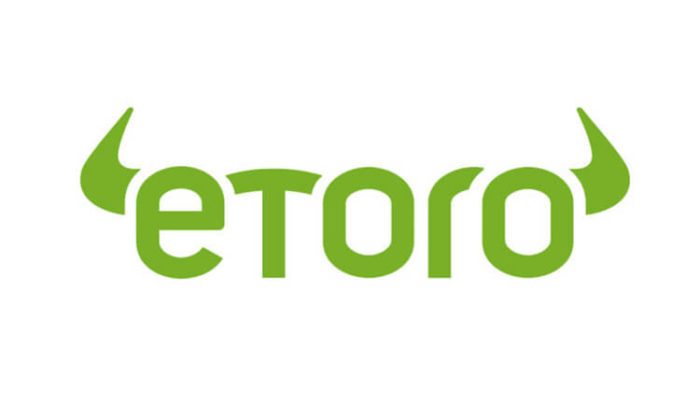 Leads the way in ensuring a regulated future for cryptoassets
eToro ecosystem acts as a bridge from the old world to the new
eToroX, the digital asset subsidiary of global investment platform eToro, has been granted a distributed ledger technology (DLT) licence from the Gibraltar Financial Services Commission (GFSC).
eToroX was created in 2018 by eToro, the global multi-asset investment platform with over 10 million registered users. eToroX is responsible for defining and executing eToro's vision around blockchain and the development of cryptoassets.  It provides the evolving product range and infrastructure to support the growth of tokenized assets. Today, eToroX manages eToro's newly launched wallet and will run the forthcoming exchange.
Commenting on the news Yoni Assia, Co-founder and CEO of eToro, said: "We believe that cryptoassets and the blockchain technology that underpins them will revolutionize global finance, bringing about the greatest transfer of wealth ever onto the blockchain. In the future all assets will be tokenized and we are just taking the first steps on this journey. Just as eToro has opened up traditional markets for investors, we want to do the same in a tokenized world and the creation of eToroX will help us do this."
As a group, eToro has long led the way in developing a robust regulatory framework for DLT businesses and operations, including being a founding member of CryptoUK, which was the world's first self-regulatory body for cryptoasset companies.
Yoni Assia continued: "We are proud to say that we are amongst the first companies in the world to obtain a licence for cryptoassets and one of very few regulated companies in the crypto space."
The GFSC's new model for licensing DLT companies sets out nine regulatory principles designed to protect users of DLT whilst encouraging innovation to flourish. The principles include requirements for licence holders to have systems in place to prevent, detect and disclose financial crime risks such as money laundering and terrorist financing, and to maintain appropriate financial and non-financial resources.
Commenting on the licence Doron Rosenblum, Managing Director of eToroX, said:
"We believe that a strong system of regulation will support the mass adoption of blockchain technology, including cryptoassets. We don't need to reinvent the wheel to regulate blockchain. Whilst blockchain brings some unique challenges to regulators, we can protect users and help support new ideas by applying the same fundamental principles as we have in other financial markets.
"The GFSC has been forward-thinking in developing this framework and we hope it serves as a blueprint for other markets. The licence process has been thorough but by working closely with the GFSC we are pleased to say that we now have a licence and look forward to supporting the growth of tokenized assets."  
eToro acts as a bridge between the old world of investing and the new, helping investors navigate and benefit from the transition of assets to the blockchain. eToro is the only regulated brokerage service where investors can deposit fiat and then trade or invest in cryptoassets alongside more traditional assets such as stocks or commodities.
Yoni Assia added: "The launch of our wallet and the forthcoming exchange are big steps for eToro in expanding our crypto offering. With the launch of our wallet, we can for the first time provide clients with a means of transferring cryptoassets away from the eToro platform. With the eToroX wallet, customers are able to send and receive crypto via the blockchain."
The wallet is a new product which is being rolled out on a phased basis both in terms of geographic reach and functionality.
About eToroX
eToroX is a subsidiary of the eToro Group. The business was formed in 2018 to provide the infrastructure to support eToro Group's commitment to facilitating the evolution and growth of tokenized assets. It provides eToro's newly launched wallet and will run the forthcoming exchange.
The distributed ledger technology (DLT) provider licence was granted by the Gibraltar Financial Services Commission to eToroX in December 2018 (licence number FSC1333B).
eToroX is incorporated in Gibraltar with company number 116348 and its registered office is at 57/63 Line Wall Road, Gibraltar.
About eToro
eToro empowers people to invest on their own terms. The platform enables people to invest in the assets they want, from stocks and commodities to cryptoassets. eToro is a global community of more than ten million registered users who share their investment strategies; and anyone can follow the approaches of those who have been the most successful. Due to the simplicity of the platform users can easily buy, hold and sell assets, monitor their portfolio in real time, and transact whenever they want.
eToro is regulated in Europe by Cyprus Securities and Exchange Commission and regulated by the Financial Conduct Authority in the UK.
Cryptoassets are a highly volatile, non-regulated and are not appropriate for all investors. Trading cryptoassets is not supervised by any EU regulatory framework. Your capital is at risk.
Case for Universal Basic Income Gains Strength As Recession Fears Deepen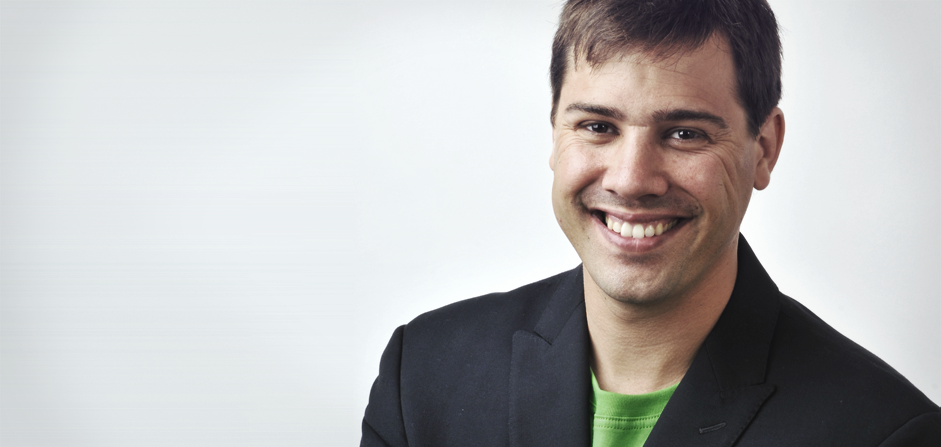 Britain's protracted and problematic Brexit from the European Union, coupled with China's falling exports and America's record trade deficit, has deepened fears of a recession at the start of 2019.
Those looking beyond the doom and gloom believe the case for universal basic income (UBI) is getting stronger by the day – and now technological advancements are making it a viable option, moving it from theory to reality.
UBI is a revolutionary economic concept whereby every individual is granted a fixed, minimum wage to cover basic needs. With the threat of a global financial crisis, projects that explore distribution mechanisms to assist the poorest in society are gaining interest and support.
For instance, GoodDollar, a research hub that is experimenting how decentralized cryptocurrencies and blockchain technology may enable models based on UBI with the central aim of reducing global wealth inequality, is generating interest from all over the world. 
In mid-January, French crypto-finance website VideoBourse spoke at length with Yoni Assia, eToro Co-Founder, and Chief Executive, who launched GoodDollar at Web Summit in Lisbon in November 2018.
"GoodDollar is a non-profit project eToro is supporting," said Mr. Assia in the VideoBourse interview, acknowledging that his multi-asset investment platform has committed an initial…
From successful entrepreneur to successful CopyPortfolio investor: Meet Chris Hyland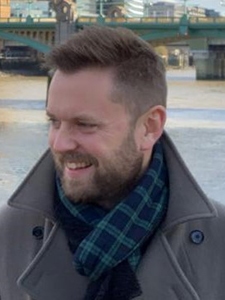 Chris (@ChrisHyland) from the UK is a successful entrepreneur who founded one marketing agency that went global and is now the head of another company he founded, The Happiness Index.  He is an active investor on eToro and a fan of the platform's CopyPortfolio investment strategies. We asked him to answer a few questions about himself and his trading habits:
65% of retail investor accounts lose money when trading CFDs with this provider. You should consider whether you can afford to take the high risk of losing your money.
Past performance is not an indication of future results. This is not investment advice.
Tell us a little bit about yourself?
I grew up in the UK in Sussex. I am an entrepreneur – at the age of 26, I started a digital marketing agency called 4Ps Marketing with a friend/ business partner. The agency eventually went global and was sold to a larger company, NetBooster.
How did you end up building The Happiness Index?
Through experience at 4Ps Marketing, and having to deal with a lot of people, you kind of learn how important it is for people to be happy and motivated in their jobs. This is what our new business, The Happiness Index, focuses on. The mission is to change the world and redefine work/life…
5 copy trends: The cringe, the funny and the awesome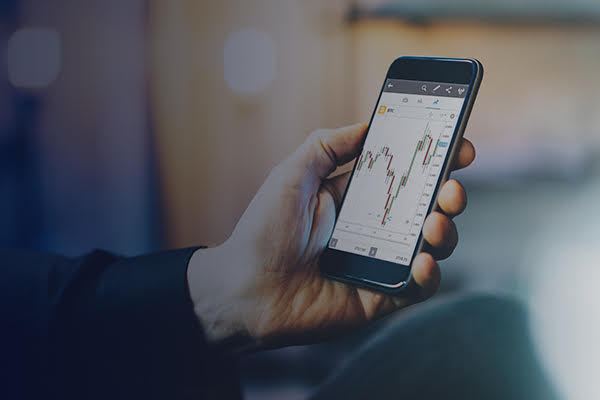 Copying other people's mistakes can lead to ground-breaking innovations and even aid the human ability to adapt research shows. Even animals and birds acquire some of their vital life skills and knowledge through low-cost copying. That's because the individuals we tend to copy are typically top performers in their field, so we automatically skip the time-consuming trial and error stage.
Copying is such a huge part of today's society that we had to draw a list of the top 5 hottest copy trends that shaped 2018 and we expect to see in 2019.
1: China has created perfect copies of Europe's prettiest capitals
China's love for Europe has given rise to a bizarre copy trend known as "duplicature", which aims to create flawless copies of foreign cities with impressive architectural heritage. Thanks to this, the Chinese have their own Paris, Venice, Barcelona and other European gems. In fact, the Chinese Paris has recently celebrated its 10th anniversary. While, at first, these "fake cities" have struggled to attract residents, they're full of the hustle and bustle of the city life today.
2. Food-inspired baby names
Choosing a name for a new baby is tough, so it's not surprising that in 2018 parents have turned to favourite foods as the main source of namespiration. Topping this year's most…