eToroX launches gold and silver stablecoins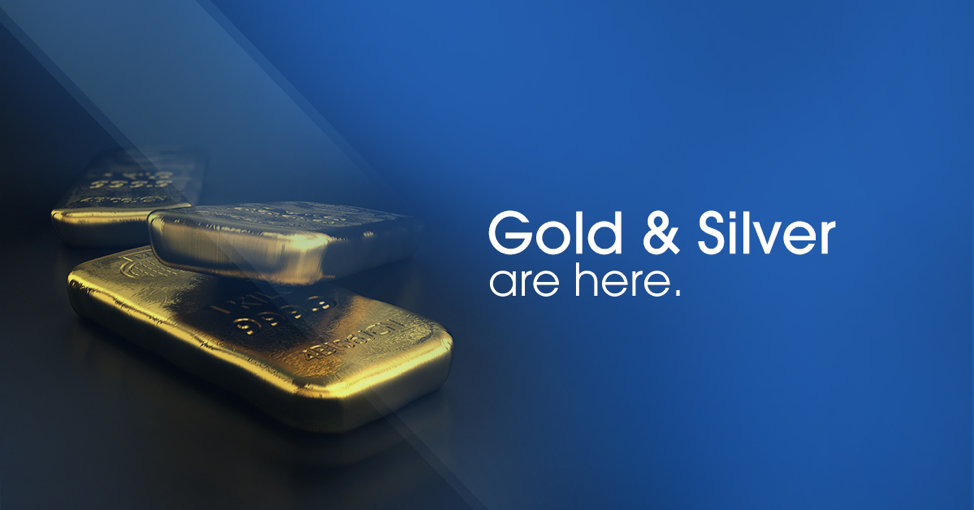 – Broadens range of assets available on their secure, regulated exchange –
eToroX, the blockchain division of global investment company eToro, has today announced the addition of two commodity-stablecoins – eToro Gold (GOLDX) and eToro Silver (SLVX), two further fiat-stablecoins – eToro Ruble (RUBX) and eToro Yuan (CNYX) – plus 15 fiat pairs to its crypto exchange.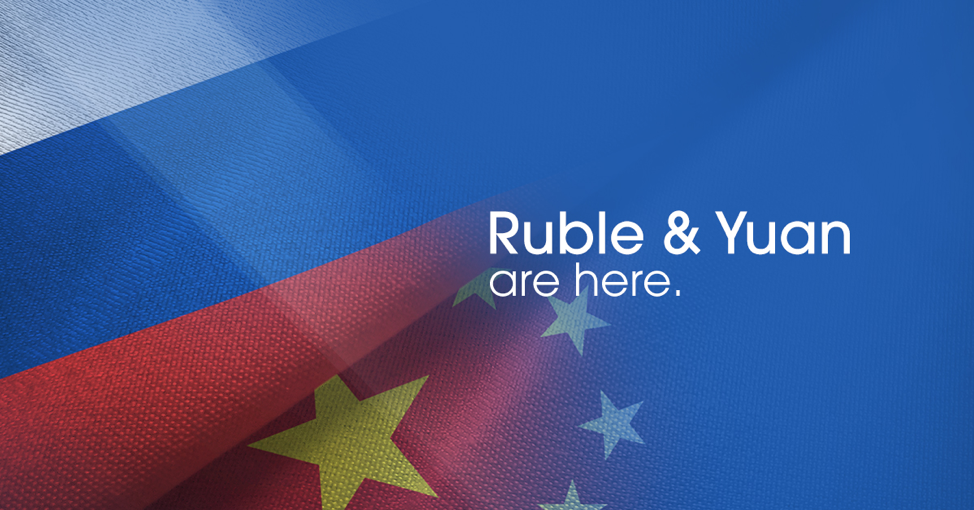 Commenting on the news, Yoni Assia, Co-founder and CEO of eToro, said: "The blockchain brings transparency and a new paradigm for asset ownership. We believe this is the future of finance and we'll see the greatest transfer of wealth ever onto the blockchain.
"One of the key obstacles that cryptoassets need to overcome for mainstream adoption is price stability. Stablecoins largely eliminate this hurdle, creating a more user-friendly way to interact with the blockchain. By adding eToro Gold and eToro Silver and expanding our fiat-stablecoin range to 10, we are demonstrating the vast potential offered by tokenized assets."
The new instruments added to the eToroX exchange are:
2 commodity-stablecoins: eToro Gold (GOLDX) and eToro Silver (SLVX)
2 new fiat-stablecoins: eToro Ruble (RUBX) and eToro Yuan (CNYX)
17 fiat pairs: USDEX-EURX, USDEX-GBPX, USDEX-JPYX, USDEX-CHFX, USDEX-AUDX, USDEX-NZDX, USDEX-CADX, USDEX-RUBX, USDEX-CNYX, EURX-GBPX, EURX-JPYX, EUR-CHF, EURX-AUDX, EURX-NZDX, EURX-CADX, GOLDX-USDEX and SLVX-USDEX.
This is in addition to the existing 8 fiat-stablecoins (eToro New Zealand Dollar (NZDX), eToro Japanese Yen (JPYX),  eToro Swiss Franc (CHFX), eToro United States Dollar (USDEX), eToro Euro (EURX), eToro Pound Sterling (GBPX, eToro Australian Dollar (AUDX), eToro Canadian Dollar (CADX), 5 cryptos (Bitcoin (BTC), Ethereum (ETH), Ripple (XRP), BitcoinCash (BCH) and Litecoin (LTC) and 43 pairs including BTC-USD, XRP-GBP etc.
The 2 commodity-stablecoins and 10 fiat-stablecoins are all ERC20 tokens.
Doron Rosenblum, Managing Director of eToroX, said: "The addition of these fiat pairs means that people can now trade FX 24/7 as well as traditional assets such as gold and silver. We are continuing to open up markets and this step allows people for the first time to trade, hedge and close exposure whenever they want.
"The inclusion of 17 new instruments to our exchange less than a month since we launched shows the commitment to grow our exchange and the huge possibilities offered by the blockchain. We don't want to just add established cryptoassets. We want to push the boundaries and continue to innovate."
The exchange is managed by eToroX, a subsidiary of eToro Group. eToroX is one of the first companies to be certified as a regulated Distributed Ledger Technology (DLT) provider by the Gibraltar Financial Services Commission (GFSC).
eToro was founded in 2007 with the vision of opening up the global markets so that everyone can trade and invest in a simple and transparent way. The eToro Group consists of the eToro platform, our multi-asset trading and investment venue, and eToroX, which manages our crypto wallet and exchange.
The eToro platform enables people to invest in the assets they want, from stocks and commodities to cryptoassets. We are a global community of more than ten million registered users who share their investment strategies; and anyone can follow the approaches of those who have been the most successful. Due to the simplicity of the platform users can easily buy, hold and sell assets, monitor their portfolio in real time, and transact whenever they want.
As technology has evolved, so has our business. In 2018, we created eToroX, our tokenized asset subsidiary. eToroX provides the infrastructure, in the form of a crypto wallet and the forthcoming exchange, that supports our commitment to facilitating the evolution of tokenized assets. We believe that leveraging blockchain technology will enable us to become the first truly global service provider allowing everyone to trade, invest and save.
eToroX is a subsidiary of the eToro Group. The business was formed in 2018 to provide the infrastructure to support eToro Group's commitment to facilitating the evolution of tokenized assets. It provides eToro's newly launched wallet and runs the exchange.
The distributed ledger technology (DLT) provider licence was granted by the Gibraltar Financial Services Commission to eToroX in December 2018 (licence number FSC1333B). eToroX is incorporated in Gibraltar with company number 116348 and its registered office is at 57/63 Line Wall Road, Gibraltar.
Disclaimer:
eToro is regulated in Europe by the Cyprus Securities and Exchange Commission and regulated by the Financial Conduct Authority in the UK.
eToroX is incorporated in Gibraltar with company number 116348 and its registered office is at 57/63 Line Wall Road, Gibraltar. It's distributed ledger technology (DLT) provider licence was granted by the Gibraltar Financial Services Commission in December 2018 (licence number FSC1333B).
GoodDollar presents Decentralised Cryptocurrency at OECD Blockchain Policy Forum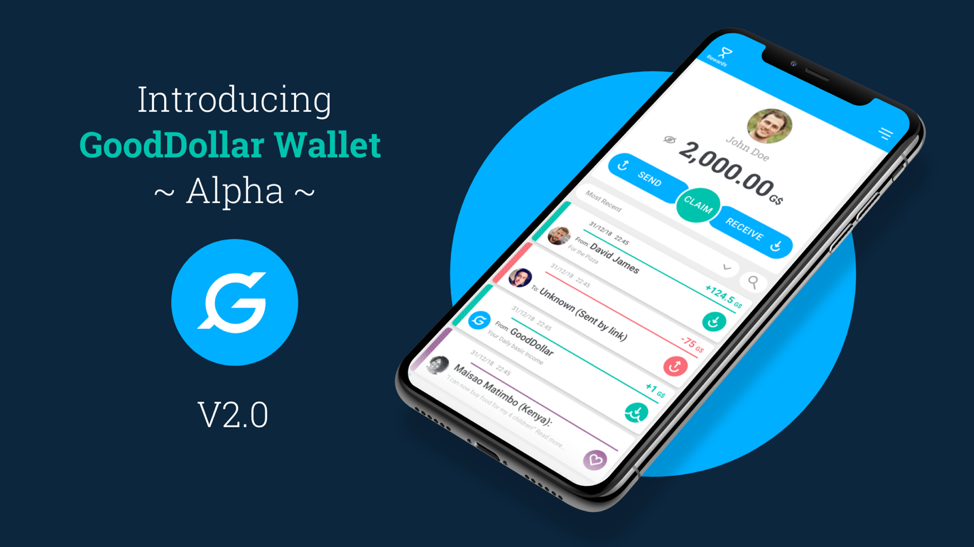 Yoni Assia, Chief Executive of multi-asset trading platform eToro, took the stage at the second Global Blockchain Policy Forum, recently hosted by the Organisation for Economic Co-operation and Development (OECD), to present the not-for-profit GoodDollar project.
The blockchain ecosystem is moving fast with pressure on governments and institutions to keep abreast of the latest innovations. At the prestigious event, held in Paris, the OECD gathered industry leaders together for the second year in a row to discuss the hype around cryptocurrencies and the possibilities that the technology brings to make social impact and lasting change.
Mr Assia told delegates that GoodDollar is launching a decentralised cryptocurrency – also called GoodDollar, or G$ – powered by blockchain, in a bid to reduce global wealth inequality and "fix one of the biggest problems in the world".
"Today, 94 per cent of the wealth in the world is actually held by the top 20 per cent," he said. "An even more mind-blowing number is that the richest 26 people in the world have more wealth than the lower 3.8 billion."
"A lot of very smart and very wealthy people understand that this is a big issue and they understand the responsibility of the elite, or top percentiles, to make sure that we fix this problem before it becomes too significant."
Mr Assia explained that because of the development of cryptocurrencies and blockchain…
eToro's new open-source programming language is first step in bringing $500 trillion OTC derivatives market onto the Blockchain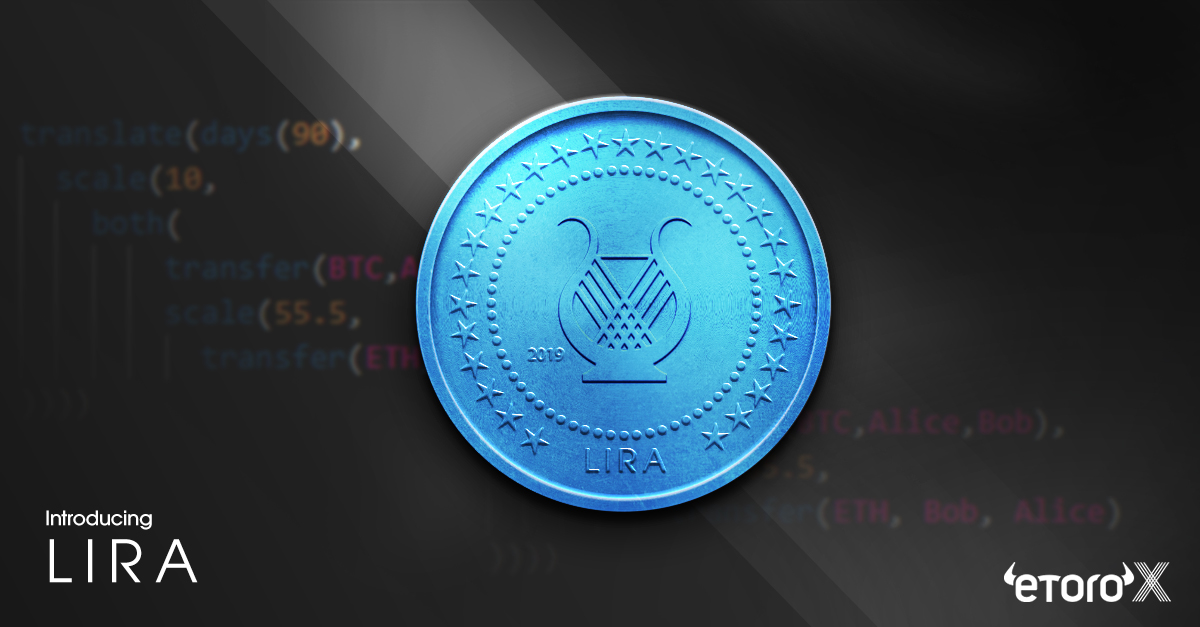 -Lira is first project born out of eToro's acquisition of smart contract company, Firmo, earlier this year –
eToro, the global multi-asset investment company, has today released the details of Lira, a new open-source programming language for financial contracts. Lira is the first step in bringing the $500 trillion OTC derivatives market onto the Blockchain by introducing a new formal contract language.(i)
Lira is a domain-specific language that can be used to write OTC financial contracts for assets currently on the Ethereum blockchain. It is both secure and easy to programme whilst guaranteeing self-executing global settlement and automated trade reporting and monitoring. It's easy tracking and compression will enable better collateral requirement efficiencies. Furthermore, it is the first decentralised finance (DeFi) project that will look to expand the code across different blockchains now that it is open-sourced.
Yoni Assia, CEO and Co-Founder of eToro, commented: "Bringing the OTC derivatives market onto the blockchain will bring more transparency and capital efficiencies to the industry. Activities in the post-trade cycle, such as settlement and the clearing of derivatives, are both expensive and a source of systemic risk. We believe that blockchain technology can provide a secure execution environment in which settlement is guaranteed by design. That is why today we are introducing a new formal contract language – Lira. This has the potential to open up and transform the derivatives market."
At…
eToroX launches new professional API trading program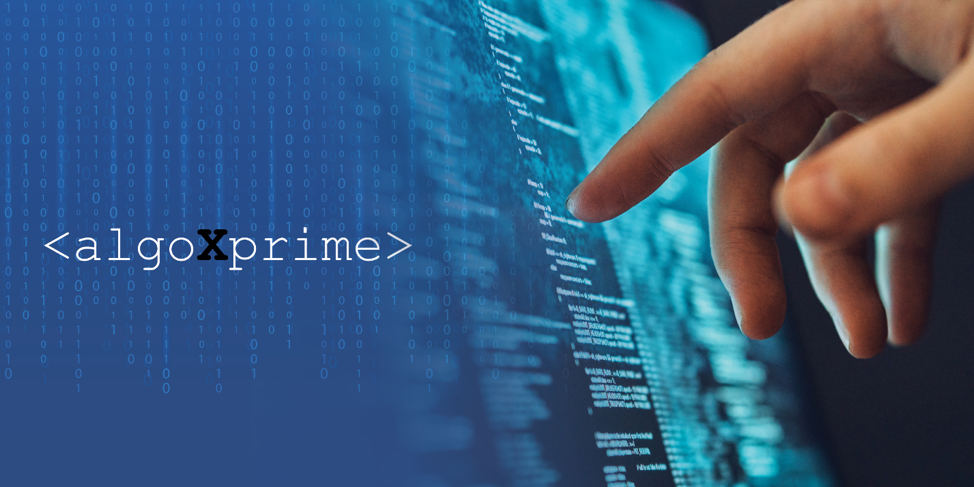 AlgoX Prime API introduced by blockchain subsidiary of eToro  
11 September 2019: eToroX, the blockchain subsidiary of global investment platform eToro, today announced the launch of its institutional-grade API trading programme, AlgoX Prime.
AlgoX Prime is the top-tier API program of eToroX Exchange, the eToro Group's regulated and secure cryptoasset exchange. Employing the deep liquidity of eToro, tight spreads, and bespoke capabilities for cryptoasset trading, AlgoX Prime is carefully tailored to suit the needs and requirements of institutional-grade algorithmic traders from both the traditional and crypto spheres.
The program offers highly competitive fees, a free enterprise-grade market data package, and a high-quality, low-latency colocation service that incorporates professional-level connectivity, enabling direct access to eToroX's dedicated, high-security data centre. The continuous and ongoing rollout will include an ever-expanding list of cryptoassets, increased volume from eToro, and much more.
From the Consensus invest:Asia event in Singapore, Doron Rosenblum, eToroX Managing Director, said "AlgoX Prime, our new API trading program, offers sophisticated trading capabilities to institutional and corporate traders. We believe that it will open the door for institutional traditional financial algo trading companies to trade cryptoassets, and by doing so, greatly increase market liquidity." 
"The AlgoX Prime trading program aligns with eToro's strategy of bridging the gap between blockchain and the traditional financial markets," saidYoni Assia, CEO of eToro. "The ability to trade on eToroX using APIs will help…