eToroX Review: A Top Cryptocurrency Exchange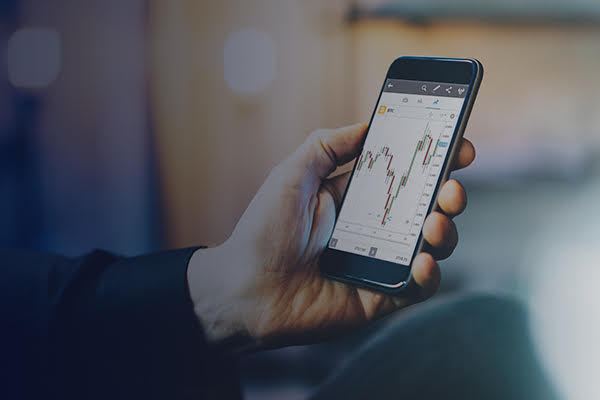 eToroX Review
eToroX is a digital assets exchange which features a cryptocurrency trading exchange as well as a crypto wallet. eToroX is created by the same group that operates the eToro forex and CFD social trading platform, but this Exchange is for trading, buying, selling and exchange of cryptocurrencies and blockchain-based/tokenized assets.
Regulation and Ownership
The crypto wallet and exchange services offered by eToroX (a company incorporated in Gibraltar and owned and operated by the eToro Group) are regulated by the Gibraltar Financial Services Commission. eToro X is a regulated DLT provider with licence number FSC1333B.
Fees
Two types of fees are incurred by eToroX users: exchange fees and wallet fees. Exchange fees relate to deposit/withdrawal transactions and charges on trading activity. eToroX does not charge for deposits. Trading fees are either maker (limit orders) or taker fees (market orders). Maker/taker fees are tiered and are adjusted by trading volume.
Monthly Volume

Maker fees

Taker fees

Tier-1
<$100,000

0.10%

0.24%

Tier-2
<$500,000

0.09%

0.22%

Tier-3
<$1,000,000

0.08%

0.20%

Tier-4
<$5,000,000

0.07%

0.17%

Tier-5
<$10,000,000

0.06%

0.15%

Tier-6
>$10M

0.03%

0.12%
Fees are charged on withdrawals. The withdrawal method determines how much is paid by the trader.
Wallet fees are fees paid for fiat-crypto conversions. eToroX charges 1% while exchange partner Simplex charges 4% of the total sum being converted. Crypto-crypto conversions are charged at 0.1%.
Exchange Assets
What are the crypto/blockchain assets that are traded on the eToroX exchange? There are 18 of such assets, featuring a mixture of cryptos and stablecoins that track several fiat currencies, silver and gold. These are
XLM

ETH

LTC

XRP

BTC

BCH

USDEX

SLVRX

GBPX

JPYX

RUBX

CNYX

CADX

EURX

CHFX

NZDX

AUDX

GOLDX
These are all combined into a number of pairs that can be traded on the exchange.
Account Opening and Verification
Account verification is compulsory. This consists of submitting a proof of identity document as well as a selfie photo of the account owner holding this document. The second requirement is submitting a proof of address such as a utility bill or bank statement.
A financial questionnaire with 9 questions is provided to determine the applicant's suitability to operate a trading account on eToroX. Verification time is usually two working days.
Customer Support
This is provided using a variety of channels
Pros
Speedy trade execution.

Addition of stablecoins provides a refreshing mix of asset pairs to trade.

Suitable for beginners and intermediate traders.
Cons
Final Summary
Coming from the stable of eToro Group, eToroX already has a high standard that has been set for it to attain. The exchange is coming a little late into an increasingly crowded space but may find some joy from referring existing eToro clientele to the new crypto exchange.
Some improvement needs to be made to its user interface to make navigation and trading easier.
The above content is for informational purposes only and should not be construed as financial or any other type of advice. All trading involves risk of capital loss. Digital Assets trading also involves additional special risks not generally shared with official currencies, goods or commodities. For more information on the risks please refer to our Risk Disclaimer.
Is Bex500 an alternative to BitMEX?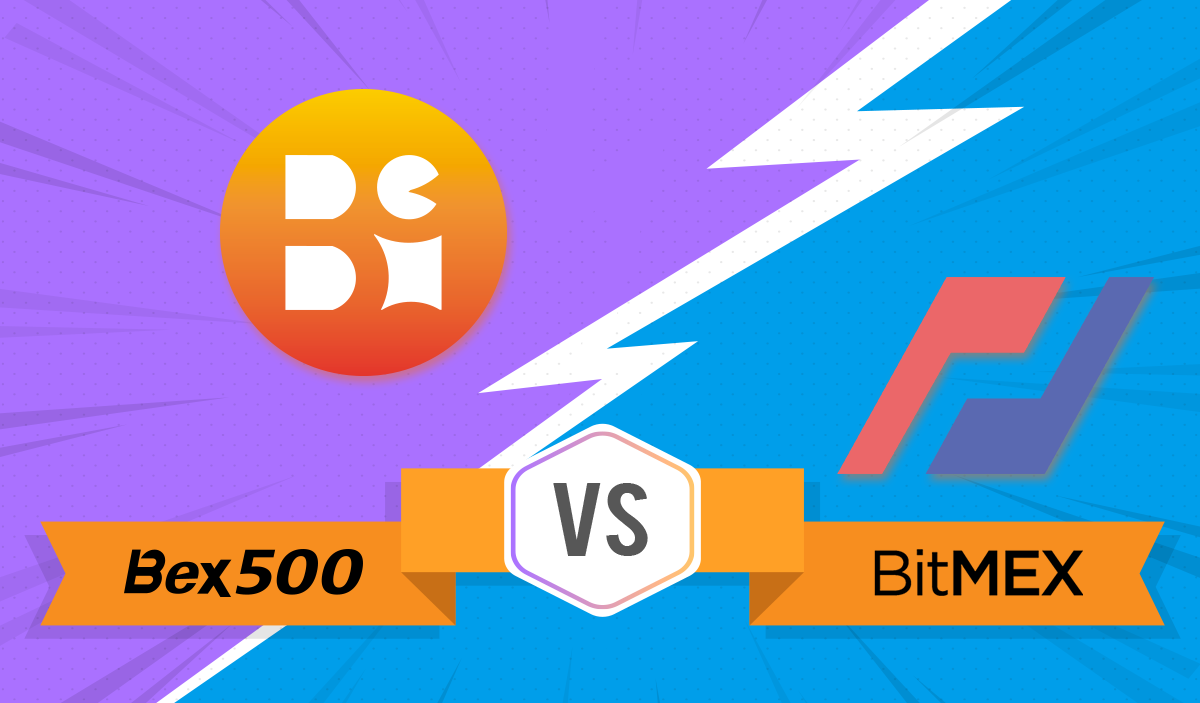 An all around review of Bex500
Bex500 is a young but rapid-growing exchange, less adversarial than BitMEX, but with higher leverage than Binance, Bex500 has enough strings to attract many crypto traders. 
Those dissatisfied with the old exchange, may find Bex500 exchange with a stable system with no manipulation or "overload", pleasant UX, user-friendly tool kits, and around-clock customer service.
Bex500 says they are making crypto margin trading "easier" and giving you a better return. 
Can they really achieve that? We conduct a comprehensive review as below to see if it is a trustworthy exchange
Question 1. What features does Bex500 have?
Bex500 offers perpetual BTC futures as well as three other cryptos including ETH, XRP and LTC, all paired against USDT. You may find Bex500 doing a good job aggregating most important features traders need for a robust trading experience with better return.
-A fair trade with no overload
Many traders are familiar with "overload" problem, which disables placing orders in peak trading times. It is suspected to be insider manipulations by exchanges which can cost users entire portfolios.
Bex500, with its unmatched TPS (claimed to be over 10,000 orders per second), ensures that the trading…
Five Strategies for Lowering Your Crypto Taxes
Getting taxes done isn't always the highest item on everyone's to do list. This is especially true if you have accumulated significant gains from investing in cryptocurrencies. What many investors often don't consider are the opportunities to actually reduce their tax liabilities from their crypto investing. This article discusses five strategies that you can use to help minimize your crypto tax liability.
Depending on what country you live in, your cryptocurrency will be subject to different tax rules. The questions below address implications within the United States, but similar issues arise around the world. As always, check with a local tax professional to assess your own particular tax situation.
1. Tax loss harvesting
Tax loss harvesting is a common strategy in the world of investing where you sell your assets that will realize a capital loss. All you need to do is look at your investments and see which ones you bought for more than they are currently worth. By selling at a loss, you can potentially dramatically lower your net capital gains and thus reduce your taxable income. Given the market we are currently in, there are abundant opportunities to harvest losses and save on your tax bill. Cryptocurrency tax calculators have built specific tax loss harvesting tools that you can use automatically detect which coins present…
Will Bakkt Push Bitcoin into the Mainstream?
Bitcoin has been in a prolonged bear market for some time and has dropped as low as $8300 in recent weeks. This is the worst time for the cryptocurrency since prior to the bitcoin boom in 2017, and it has led to speculation that the original cryptocurrency could be on the decline. However, the digital asset may be about to bounce back. This could be thanks to Bakkt, the new digital asset platform which aims to provide a secure and well-monitored place for investors to trade bitcoin. Some analysts are even suggesting that this could lead bitcoin into the mainstream.
Bitcoin has been teetering on the edge of the mainstream for some time now, with various companies accepting payments in the digital currency. The reason why it hasn't yet taken off is that it doesn't have enough practical applications to encourage the everyday person to start using it. But the market is there for alternative payments, and this is particularly apparent in the online casino industry when new sites crop up. For example, Johnny Jackpot is a smashing new casino brand that accepts a number of payment systems including Neteller, Skrill, and Paysafecard. Global customers want to be able to use options like these which were designed for the internet.
The problem with all of the aforementioned systems…