Ever Thought Buying Bitcoin Was Too Complicated?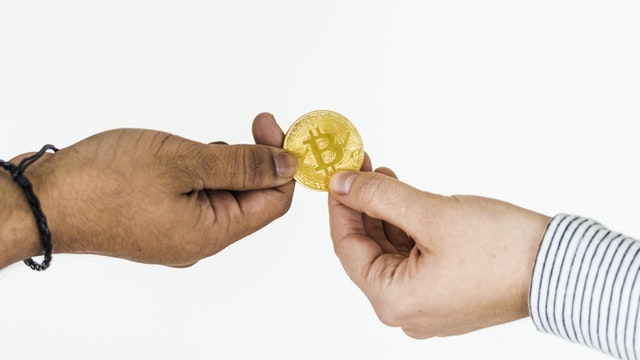 Bitcoin has gained the greatest traction within the tech and financially savvy community. One of the reasons behind this is the perception that dealing with it is too intimidating and complicated for everyone else. As a result, there are a good number of individuals who would like to join the cryptocurrency bandwagon but hold back.
Many cite the lengthy processes required to create an account at a cryptocurrency exchange as a major challenge on the road to their first bitcoin purchase. On most exchanges, extensive paperwork is required to verify identity. There are also challenges with complex user interfaces, high transaction fees, and poor customer support. The risk of malicious attacks and the subsequent possibility of losing all holdings is yet another hurdle that crypto users have to contend with.
K-USB's Answers to Crypto Purchase Challenges
A new startup known as K-USB claims to have the objective of making crypto available to the non-techie population by offering the easiest way to purchase BTC and ETH.
It is offering bitcoin gift cards as a simplified alternative to acquiring cryptocurrencies. Its bitcoin gift card purchase is comparable to that of buying a VISA gift card. Unlike most other methods of crypto purchase, this one does not require any activation process or exchange fee.
Orders can be placed using a credit card or PayPal account, and the 16GB Crypto USB stick can be delivered to any location worldwide.
Purchases are made online by selecting your choice of digital currency from the available options. Though the options are currently limited to Ethereum and Bitcoin, the company plans to expand its offerings in the future to include additional altcoins.
Current Price Lock-in
Once you select the crypto-coin of your choice, you immediately lock in the real-time price at that moment. Among the top highlights of the method is the fact that purchased funds are transferred to a USB hardware wallet. This is made possible by the creation of a wallet and inclusion of a crypto voucher.
Hardware wallets are considered one of the safest options for crypto users. They keep funds offline in cold storage and are therefore inaccessible to hackers. Additionally, this type of wallet does not require any computer downloads. Instead, it offers an easy and convenient plug-and-play option.
After the purchase, a buyer will receive a confirmation email message showing the gift card amount and the security code. The company then sends the hardware wallet physically to the bitcoin buyer.
Compatible with Windows and Mac operating systems, the wallet can be accessed on most PCs to view or redeem the crypto voucher. Simply enter the redemption code when prompted to access the wallet. In order to activate the code, a buyer needs to connect the device to a PC with internet connection and follow an intuitive set of prompts.
Once redeemed, the device will function like any other cryptocurrency wallet allowing you to make same crypto deposits and withdrawals with ease. When not in use, you can store the device in a safety deposit box or any other secure place. Moreover, there is no expiry date for the gift voucher and as such, it can be redeemed at any convenient time.
Every device comes with a set of instructions. One of the most important ones is the requirement to write down the wallet's private key and store it separately from the device. The essence of it is so that if the device is misplaced or gets lost, you can use the key to access your funds again.
No Exchange Fees
Current pricing for the purchase is $200. Most crypto purchase platforms are known to charge exchange fees which vary depending on the platform and the crypto-coin in question while K-USB only charges for the hardware wallet.
For purchasers, therefore, this means that one receives $200 worth of crypto, less the cost of the device ($30) and network fees. Network fees apply for all blockchain transaction facilitating the transfer of crypto coins from one wallet to another. They vary from one network to the next and depend on the level of traffic. But they usually will not exceed a few dollars.
Could this perhaps be the long-awaited answer to the non-tech savvy crypto enthusiasts hoping to join the bandwagon? If you have always wanted to buy crypto but thought the process was too complicated, this might be the perfect solution! For more information, check out the website.
Disclaimer: This article should not be taken as, and is not intended to provide, investment advice. Global Coin Report and/or its affiliates, employees, writers, and subcontractors are cryptocurrency investors and from time to time may or may not have holdings in some of the coins or tokens they cover. Please conduct your own thorough research before investing in any cryptocurrency and read our full disclaimer.
Image courtesy of Pexels
4 Reasons Why the New Bitcoin Rally Is Unlikely to Stop Now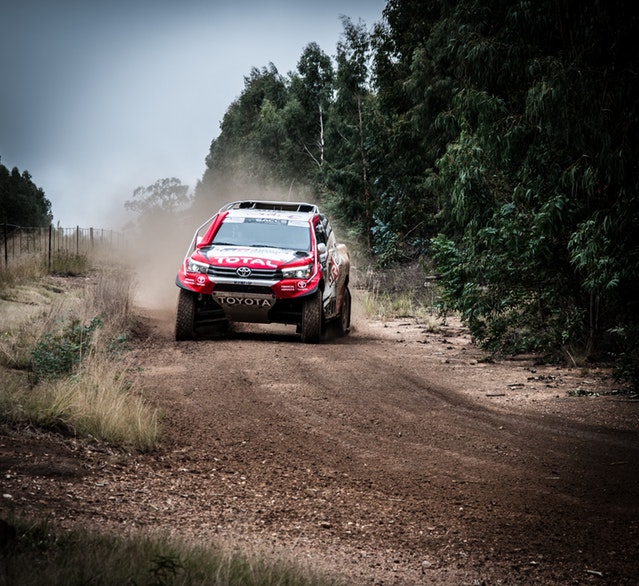 After more than a year of declining prices, the crypto market is finally seeing a period of serious recovery — one that has already brought digital currencies to heights not seen in over half a year now.
Only days ago, Bitcoin surged past several major resistance levels and managed to exceed its yearly high of over $8,000. Already, many skeptics are predicting the soon end of the bull run, and the possibility of yet another sharp decline. However, there are signs that suggest otherwise — that this bull run is only getting started, and that it will not end anytime soon.
There are four reasons why this is the case, and they are as follows:
1) Bakkt
There is the long-awaited Bitcoin futures exchange, Bakkt, which recently announced that the July test date for Bitcoin futures is soon to be set. Bakkt's launch was delayed multiple times already, so the announcement came as quite a surprise. However, it appears that it will happen quite soon, after all.
As soon as its arrival becomes a certainty, Bitcoin will likely skyrocket even further, just like gold did when gold ETF appeared in 2013.
2) Bitcoin completely ignored the hacking of Binance
Binance has been the largest crypto exchange by trading volume for a while now, and as such, many expected that, if anything were to happen to it, Bitcoin…
The New Rally Has Arrived: Crypto Market Cap Goes up by $24 Billion Within a Day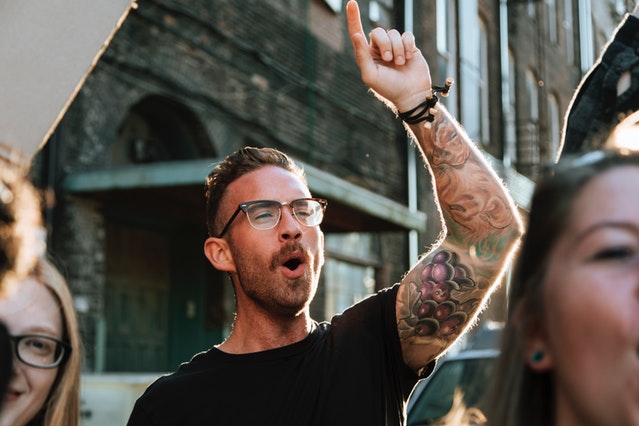 The crypto market's recovery progresses further, and at a rapid pace, at that. Bitcoin has just surpassed the $8,000 mark, which is the first time its price has been that high since July of last year. In addition, the entire crypto market is making billions within hours.
Bitcoin (BTC) sees another serious surge
In the past 24 hours, the total crypto market cap has gone up by around $24 billion. Meanwhile, BTC price has grown by $1,000 within the same period, as the largest coin traded barely above $7,000 on early Monday. At the time of writing, the coin's price sits at $8.014.31, with a 14% growth in the last 24 hours. Meanwhile, the BTC market cap has gone up to $141.85 billion, and even the coin's trading volume surged to over $31 billion.
While many are wondering whether this is a return to the massive heights seen back in 2017 or only a temporary surge which will soon see a correction — no signs of an upcoming decline have been noticed as of yet. In fact, new heights were made and then exceeded multiple times in the past week, with a massive 33% gain during that time. And, with Bitcoin's dominance at 60%, many are expecting that massive altcoin surges are to be expected as well.
The growth of altcoins can already be seen, as Bitcoin…
The Crypto Market Reaction to Bitcoin (BTC) Recent Surge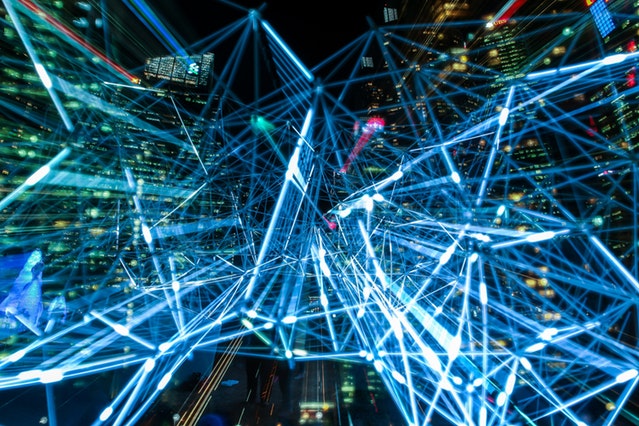 Bitcoin (BTC) is finally back on track, with the world's largest cryptocurrency recently reaching heights that were not seen in over half a year. The coin's last big milestone was $7,100, and while it has gone beyond it, at the time of writing, a slight correction has started taking place.
However, while all of the attention is on BTC, it is also interesting to see how the altcoins are reacting to the new development. The market, as a whole, is looking a lot better these days, and it continues to improve constantly.
Bitcoin dominates the market
Bitcoin is currently once again dominating the market, with the belief that it needs to reach 60% in order to bleed out the overvalued altcoin markets. These days, its dominance is between 58% and 62%, depending on where you get your data from. This provides excellent conditions to try and predict what might happen to the rest of the market, as a similar situation already took place in the past.
Back before the new surges of 2019, and even before the bear market of 2018, and even further back, before  BTC reached its peak — Bitcoin saw similar levels of dominance on December 4th, 2017. Back then, the list of the top 10 largest cryptos by market cap had barely any similarities with the list as it is these days.
However,…