Ever Thought Buying Bitcoin Was Too Complicated?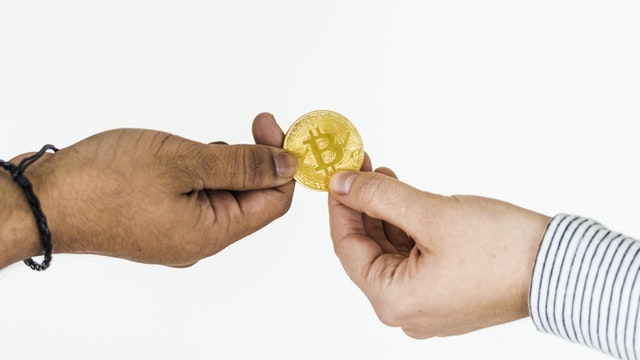 Bitcoin has gained the greatest traction within the tech and financially savvy community. One of the reasons behind this is the perception that dealing with it is too intimidating and complicated for everyone else. As a result, there are a good number of individuals who would like to join the cryptocurrency bandwagon but hold back.
Many cite the lengthy processes required to create an account at a cryptocurrency exchange as a major challenge on the road to their first bitcoin purchase. On most exchanges, extensive paperwork is required to verify identity. There are also challenges with complex user interfaces, high transaction fees, and poor customer support. The risk of malicious attacks and the subsequent possibility of losing all holdings is yet another hurdle that crypto users have to contend with.
K-USB's Answers to Crypto Purchase Challenges
A new startup known as K-USB claims to have the objective of making crypto available to the non-techie population by offering the easiest way to purchase BTC and ETH.
It is offering bitcoin gift cards as a simplified alternative to acquiring cryptocurrencies. Its bitcoin gift card purchase is comparable to that of buying a VISA gift card. Unlike most other methods of crypto purchase, this one does not require any activation process or exchange fee.
Orders can be placed using a credit card or PayPal account, and the 16GB Crypto USB stick can be delivered to any location worldwide.
Purchases are made online by selecting your choice of digital currency from the available options. Though the options are currently limited to Ethereum and Bitcoin, the company plans to expand its offerings in the future to include additional altcoins.
Current Price Lock-in
Once you select the crypto-coin of your choice, you immediately lock in the real-time price at that moment. Among the top highlights of the method is the fact that purchased funds are transferred to a USB hardware wallet. This is made possible by the creation of a wallet and inclusion of a crypto voucher.
Hardware wallets are considered one of the safest options for crypto users. They keep funds offline in cold storage and are therefore inaccessible to hackers. Additionally, this type of wallet does not require any computer downloads. Instead, it offers an easy and convenient plug-and-play option.
After the purchase, a buyer will receive a confirmation email message showing the gift card amount and the security code. The company then sends the hardware wallet physically to the bitcoin buyer.
Compatible with Windows and Mac operating systems, the wallet can be accessed on most PCs to view or redeem the crypto voucher. Simply enter the redemption code when prompted to access the wallet. In order to activate the code, a buyer needs to connect the device to a PC with internet connection and follow an intuitive set of prompts.
Once redeemed, the device will function like any other cryptocurrency wallet allowing you to make same crypto deposits and withdrawals with ease. When not in use, you can store the device in a safety deposit box or any other secure place. Moreover, there is no expiry date for the gift voucher and as such, it can be redeemed at any convenient time.
Every device comes with a set of instructions. One of the most important ones is the requirement to write down the wallet's private key and store it separately from the device. The essence of it is so that if the device is misplaced or gets lost, you can use the key to access your funds again.
No Exchange Fees
Current pricing for the purchase is $200. Most crypto purchase platforms are known to charge exchange fees which vary depending on the platform and the crypto-coin in question while K-USB only charges for the hardware wallet.
For purchasers, therefore, this means that one receives $200 worth of crypto, less the cost of the device ($30) and network fees. Network fees apply for all blockchain transaction facilitating the transfer of crypto coins from one wallet to another. They vary from one network to the next and depend on the level of traffic. But they usually will not exceed a few dollars.
Could this perhaps be the long-awaited answer to the non-tech savvy crypto enthusiasts hoping to join the bandwagon? If you have always wanted to buy crypto but thought the process was too complicated, this might be the perfect solution! For more information, check out the website.
Disclaimer: This article should not be taken as, and is not intended to provide, investment advice. Global Coin Report and/or its affiliates, employees, writers, and subcontractors are cryptocurrency investors and from time to time may or may not have holdings in some of the coins or tokens they cover. Please conduct your own thorough research before investing in any cryptocurrency and read our full disclaimer.
Image courtesy of Pexels
Top Bitcoin Predictions that are Coming True Right Now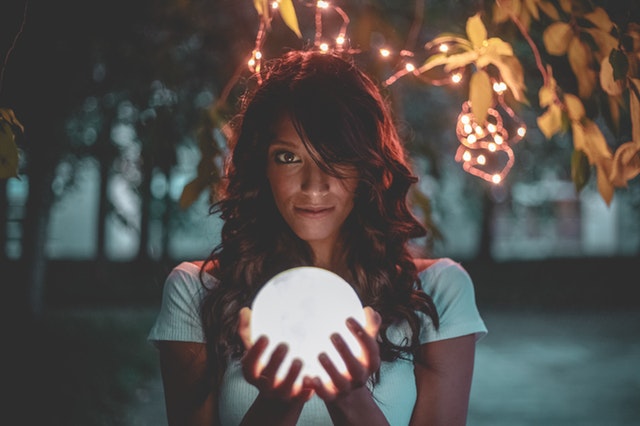 2018 was not a good year for any cryptocurrency in terms of price, and especially not for Bitcoin. While there are many coins that lost a lot higher percentage of their price, no other coin lost as much in terms of value alone. After the market crashed in January 2018, Bitcoin lost over 80% of its value over time. While some coins lost more, over 90%, Bitcoin's loss resulted in nearly $17,000 per coin.
However, while the last year was the worst in crypto history, a lot of investors, analysts, experts, and even crypto enthusiasts still held on to hope that bright times will return. This belief inspired numerous predictions, and while some were unrealistic, there is a number of others that were still in the realm of possibility.
Well, 2019 arrived, and while the start of the year still felt a tight bearish grip over the market, things appear to be taking a positive turn. So much so, in fact, that some of the positive predictions are starting to come true. Here are a few of them which can be observed right now.
Bitcoin's price will grow again
After the market crashed in early 2018, many were still confident in the Bitcoin's price, not even bothering to question whether or not the coin's drop will stop at a decent price and start growing once more. However,…
When Might Bitcoin See Another Rally?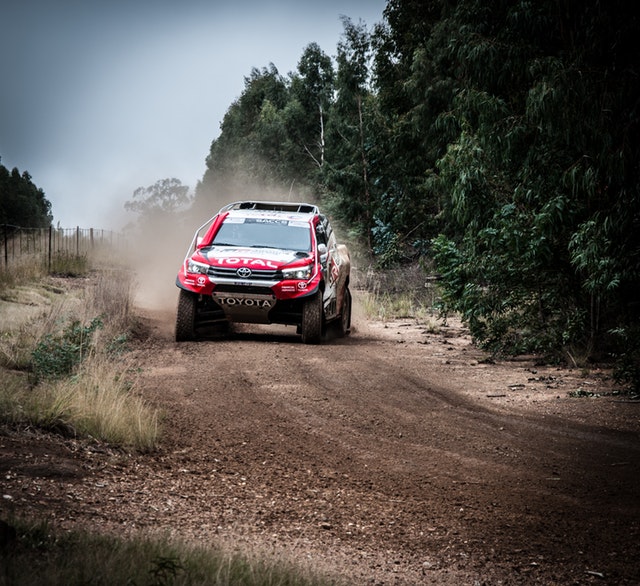 It appears that the time has come and that the crypto market is finally ready to shake off the bears, and start a new rally that will restore the coins' prices. Bitcoin investors are particularly impatient right now, as the coin shows clear signs that it wants to grow, although one big resistance stands in its way.
At the time of writing, Bitcoin is struggling with overcoming the price of $4,000, constantly approaching it only to be brought back down. It did manage to break the resistance a few times now, although a correction followed nearly immediately, preventing the coin from breaking free, and confusing the investors who are wondering whether to buy, sell, or HODL.
Judging from its performance in the past, Bitcoin has the potential to reach at least $20,000, possibly more. Every time the coin hit the all-time high in the past, it was brought back down, only to rise even further during the next rally. If this happens again, its price may exceed $20,000, maybe even during 2019.
However, if we take a look at what is currently going on, some might say that this is unlikely, and for several reasons. One of them is the fact that the interest in Bitcoin has dropped, mainly because trading it is not making as much money as it used to. In addition, the investors' attention…
What Caused So Many Investors to Turn to Bitcoin in 2017?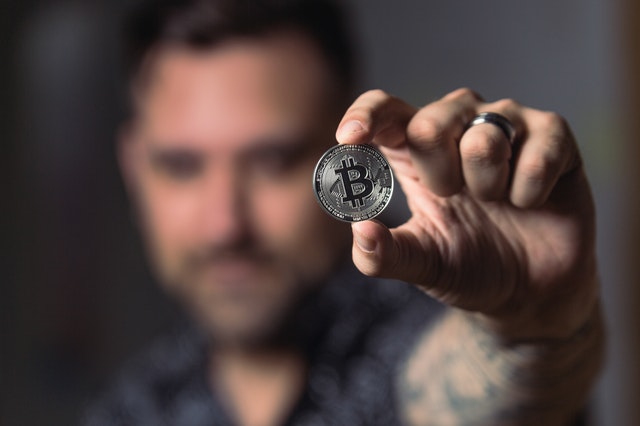 Bitcoin (BTC) has been growing increasingly popular in recent years, especially in the last two. About five weeks ago, the coin celebrated its 10th birthday, however, while it has been an entire decade of its existence, it was basically unknown to anyone who is not a particularly interested in new technologies. This all changed in 2017, when Bitcoin's price skyrocketed from $1,000 to $20,000, making it the biggest trend of the year.
Suddenly, the entire world heard of its name, and cryptocurrencies finally got their place under the spotlight. Investors continued to arrive at the crypto space, cash was flowing, hundreds of new coins emerged, and more optimistic analysts predicted Bitcoin's price going even higher, potentially reaching $50,000, $100,000, and more.
However, as we know today, it was not to last. 2018 was barely a few weeks in when the market crashed, the prices started dropping, and investors started selling. The profits were quickly lost for anyone who did not cash out in time, and these days, Bitcoin's price sits at around $3,812. The crash reminded everyone that cryptocurrencies remain as volatile as ever and that they still pose a risk for investors. But, people already knew this, so why did they invest in the first place?
Bitcoin is alluring
The first thing…