Fear & Greed Index Suggests A Bull in the Bitcoin Market?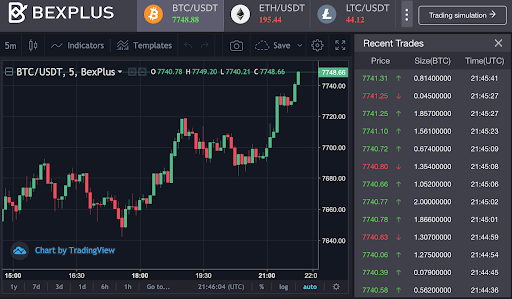 As indicated by Justin Kwo, an analyst director from Bexplus, Cryptocurrency trading is a game of nerves and it cannot withstand the emotional behavior. Traders keep on changing their minds with the sudden and strong market fluctuations. This behavior reflects their psychological instability and prevailing sentiment in a particular time zone. However, in the Bitcoin market, traders' emotions will determine their trading behaviors, which, therefore, affects the future trend of Bitcoin. 
So, what is Fear and Greed Index?
Alternative.me has the most well-known and respected Bitcoin fear and greed index.
Extreme fear can be a sign that investors are too worried. That could be a buying opportunity.

When Investors are getting too greedy, that means the market is due for a correction.
To make it precise:
When the index drops below 20 it indicates extreme fear.

When the index rises above 60, it indicates extreme greed.
The result of Fear and Greed Index is calculated from the following aspects:
Volatility: the program marks wider fluctuations as a sign of fear
Market volume: if buying volumes increase significantly, the greed levels rise, too
Social media: the client monitors, gathers and counts posts on various hashtags, to see how many interactions they receive over certain time-frames
Dominance: when Bitcoin dominance rises, it indicates an increasing level of greed, and vice versa, when the dominance shrinks, it means that people get scared to invest in BTC. 
Trends: the program pulls Google Trends data for various Bitcoin-related search queries and crunches those numbers, especially the change of search volumes.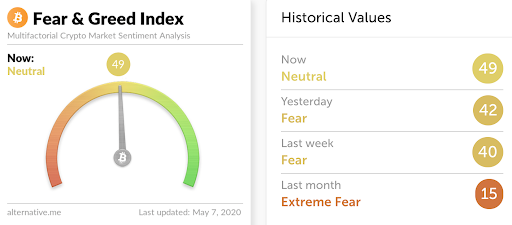 Fear and Greed Index Signals A Bull Recently
From the picture below, we can see that in the past 2 months approximately, the crypto Fear and Greed Index has been between "Extreme Fear" and "Fear" degrees. Amid the coming halving as well as Bitcoin has nearly doubled since the extreme low set back in mid-March, showing that this very well could be the disbelief rally is coming which may surges to new highs.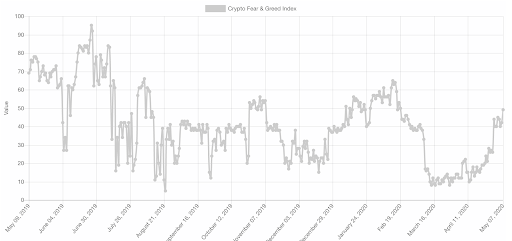 Take Advantage of Market Fluctuation and Double Profits
Though the Fear and Greed Index may indicate a bullish trend, there will be a lot of fluctuations. Make profits on these fluctuations, you can make great fortune before BTC skyrockets to $20,000 again. 
Bexplus is one of the world-leading futures exchanges in the cryptocurrency area. It's registered in Saint Vincent and the Grenadines, in late 2017. Bexplus offers 100x leverage perpetual contracts across all major trading pairs including BTC/USDT, ETH/USDT, LTC/USDT, XRP/USDT and EOS/USDT. With 100x leverage, traders can open a "short" or a "long" position of 100 BTC with only 1 BTC used as margin. If BTC price increases or decreases 10%, the profit would be 10 BTC, whereas without leverage, the profit would just be 0.1 BTC.
Win Up to 10 BTC in Bexplus
Up to 100% FREE BTC bonus will be sent to clients who deposit and trade futures contracts in Bexplus. 
For example, deposit 10 BTC, you will get 20 BTC credited in your account. 
For more details: https://www.bexplus.com/activity/cash_back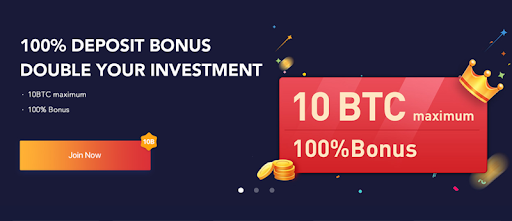 One of the richest traders on the planet Warren Buffet said, "Investors should remember that excitement and expenses are their enemies. And if they insist on trying to time their participation in equities, they should try to be fearful when others are greedy and greedy only when others are fearful." 
Remember the quote, you can make successful trades in Bexplus easily!
DeFi Wizard Raises $750k from Blockchain Investment Bigshots, to Simplify Multi-chain DeFi Legos
Bengaluru,, India, 24th February, 2021, // ChainWire //
In order to give shape to their 'one-click DeFi contracts creation' dream, Defi Wizard has raised a total of $750,000 from X21 Digital, AU21 Capital, Amsterdam-based TRG Capital, DeltaHub Capital, NGC Ventures, and ExNetwork.
Speaking on latest development Defi wizard founder and CEO, Anand Kamath said: 
"It gives us immense pleasure to announce that our platform, DeFi Wizard has attracted the attention of leading blockchain investors and funds."
DeFi Wizard aims to help cryptocurrency companies and businesses seamlessly create digital assets, without any hassles, with the objective of becoming an all-in-one token creation platform. 
Investment Usage
This recently concluded fundraising round is an important milestone for Defi Wizard. It will fuel the development of the platform along with operations/maintenance.
Other ways in which Defi wizard will receive assistance is with liquidity bootstrapping for Uniswap listing, alongwith added global and regional promotional efforts to generate awareness for the platform. 
About Defi Wizard
Defi wizard is a dashboard for building DeFi (decentralized finance) smart contracts with a few clicks. It offers real-time programmer analytics and allows users to create smart contracts for ERC20 / BEP20 / EDST, staking, yield farming, governance, cross-chain bridge, gasless relayer baked in.
As per the latest statistics, more than five projects are already using DeFi Wizard's staking services and more than $100M AUM has been locked through the smart contracts generated through the…
LGCY and Unido Partner for Secure Custody Services
Unido is an all-in-one platform that serves as an asset management and investment service for crypto-native enterprises. As an incoming wave of companies, asset managers, and investors resort to these technologies, its business banking portal and DeFi interoperability features are becoming essential to blockchain networks looking to welcome new users. 
One such case is LGCY, an open-source blockchain protocol that forks the TRON blockchain to provide more scalable and decentralized functionality. As a Layer 1 DPOS decentralized network, it is capable of handling over 10,000 transactions per second at an average cost of $0.01 per transaction. It also counts on a growing community of developers that seek to build new applications securely. This is why the network has decided to partner with Unido for its secure multi-signature wallet technology.
The network will integrate a white-label version of Unido's wallet where users can store their tokens securely using a patent-pending private key obfuscation algorithm. Developers will also be able to use Unido's Core API to build decentralized applications designed for enterprise solutions. 
While Unido will benefit from the integration of a new user base, LGCY will become a better service for crypto-native enterprises as well as asset managers and investors that need secure all-in-one custody services. 
The teams behind Unido and LGCY announced that "the integration…
99Bitcoins takes over the "Dead Coins" project to become the cryptocurrency undertaker
Singapore, Singapore, 17th February, 2021, // ChainWire //
99Bitcoins, an educational website that maintains a list of Bitcoin obituaries made by the media, has taken over the Dead Coins project as well. This move effectively crowns 99Bitcoins as "The undertaker of the cryptoverse".
Deadcoins.com was established in late 2017 to document the death of thousands of altcoins that popped up during the cryptocurrency mania of that time. The idea was simple – create a list of coins that have ceased to exist after the hype died down.
A coin can become "dead" due to a variety of reasons such as its development being halted, having no one that uses or trades it, being exposed as a scam and more. While the project was initially maintained only by its founders, it was later outsourced to the cryptocurrency community which was allowed to add their own dead coins.
"I think the dead coins project is a brilliant idea that needs a bit of polishing" says Ofir Beigel, owner and founder of 99Bitcoins. "The fact that anyone can add a dead coin themselves made the list of coins very inaccurate. We've spent days going through the complete list and sifted out all of the coins that were buried alive, so to speak. For example, Bitcoin, Tron, Dogecoin and Tether are just some of the coins that were listed when we took…