Here's Why $10,000 Is A Very Real Achievable Target For Ethereum (ETH)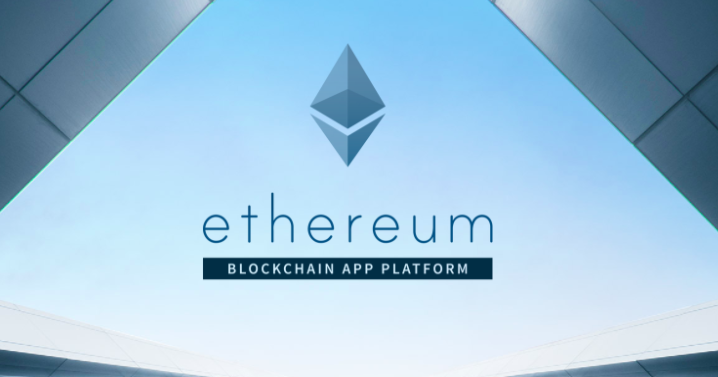 This week, Ethereum (ETH) has announced a fresh partnership with the Canadian government. This is the sort of development that can really get a coin running but, so far, we are yet to see any real action in the markets.
Indeed, right now (mid-afternoon US on Monday), ETH trades for a close to 6% discount on its price this time yesterday, with a single coin going for around $984. This is the coin that – to a large degree – weathered the overarching market correction that we saw push bitcoin down to below $10,000 and drove a 50% or more correction in a host of other cryptocurrencies, large and small.
We think that the latest news is a major event and that the market's lack of an immediate response is indicative of some remnant of weak sentiment putting pressure on price. In turn, we think that the current depressed prices might be a great opportunity to jump in ahead of a recovery.
Here's what we're thinking.
First, it's worth noting that while we mentioned above that Ethereum weathered the overarching market correction, it wasn't entirely insulated. In fact, ETH fell from highs of $1,377 on January 14 to current levels (which, as mentioned price ETH at around $984 a coin), a dip of around 28%. When looked at against a backdrop of the wider market correction, however, the dip is relatively small.
Anyway, getting back to the main thrust of our thesis – the fact that the Canadian government wants to try and use the Ethereum platform to improve its legacy infrastructure is incredibly important for two reasons – first, that it shows that major nations are seeking to adopt blockchain technology and have accepted that this is the technology that's going to play a key role in bringing processes up to date in the future. That's a big deal for the space as a whole. Second, that Ethereum is the technology it's chosen to try and do just that. This one, of course, is important for Ethereum specifically, as opposed to the wider industry.
Looking at the development specifically, it involves the National Research Council of Canada (NRC), which is a government initiative, and – as per this press release – the program is in place to investigate the potential for blockchain technology and how it may be used for more open and transparent function of public programs.
The program is live at time of writing on the Ethereum blockchain, proactively publishing information on new and amended contribution agreements in real time.
The outcome of this program could be a real game-changer for Ethereum. If the blockchain is adopted as the foundation for more transparent process in Canada, it will validate the technology as part of a real-world use case and, in turn, will almost certainly result in other governments across the globe following suit.
The thing to realize here is that it's this sort of development that really sets Ethereum apart from many of its competitors. The company and its platform/technology has (while we admit there have been hiccups along the way) established itself as the go-to technology for smart contract based decentralized systems and it's going to take a lot, and a long time, to unseat Ethereum from this position; as viewed, that is, from an outsider's perspective – an outsider like a government entity.
So where do things go from here?
It's tough to put a target on price, given the current sentiment but $1,400 is an immediate and obvious inflection point, with $10,000 a long-term, but very real, end-of-2018 possibility.
We will be updating our subscribers as soon as we know more. For the latest on ETH, sign up below!
Disclaimer: This article should not be taken as, and is not intended to provide, investment advice. Please conduct your own thorough research before investing in any cryptocurrency.
---
Image courtesy of Ethereum.org
Bitcoin Volume Improves — Is A New Bull Run About To Start?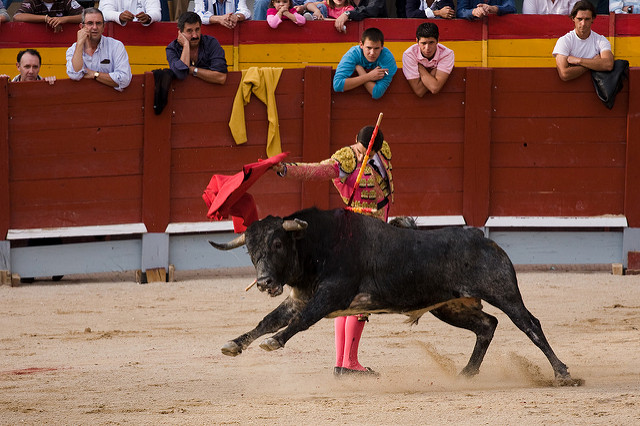 After more than half a year of price drops and losses in value, Bitcoin's price has finally demonstrated signs of stability. For weeks, Bitcoin managed to remain above the price of $6,550 per coin, which was followed by a small price surge that has allowed the coin to reach $6,600.
Not only that, but Bitcoin's volume also saw a 12% increase that has taken it from $3.2 billion to $3.6 billion according to CoinMarketCap. While this state of the market did not include all the altcoins, with some of them even experiencing losses, the situation regarding Bitcoin did look promising.
However, the new situation has changed that, as both investors and analysts woke up to the news of crypto prices going down.
Bitcoin volume predictions
Cryptocurrency analysts around the world have been predicting that the recently-balanced situation regarding Bitcoin and many altcoins will not last. While some believed that Bitcoin volume will go up, others have been claiming that it will drop once again, as it has finally happened.
At the moment, Bitcoin has managed to drop below what was recently believed to be its bottom, with a new price being at $6,297. Instead of reaching milestones such as $6,800, and then $7,000 mark as many have hoped, BTC actually dropped by around 6%.
For a while, Bitcoin has been showing signs that it is ready to grow once more. However, the trouble once again lies with the…
Ripple, Ethereum, Bitcoin, and the crypto-markets all down, why?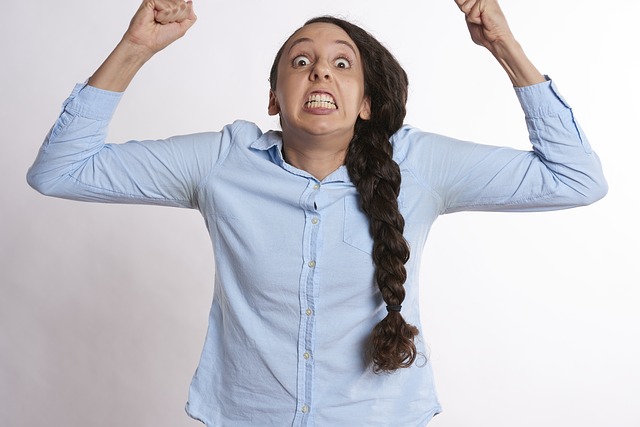 Today, the crypto-world woke up in a bloodbath, creating a lot of panic for the investors. Despite the expectations from 2018 Q4, the crypto-market is showing no sign of recovery as only one cryptocurrency in the top 50 is green at the moment.
Cryptocurrencies like Bitcoin, Ethereum, and Ripple (XRP), are all suffering in the dips and from the weight of the bears. It is important to know that as a result of today's bearish trend, the market has laid off more than 5 percent of its value (US$13 billion) in the past 24 hours.
In the past 24 hours, Bitcoin has gone down by 4.26%, and it is currently trading at $6,289. So-called BTC competitors have accumulated bigger losses: Ethereum, Ripple, Bitcoin Cash, EOS, Stellar, and Litecoin. Ethereum is down more than 11 percent, trading at $201.15; Ripple's XRP in red by more than 13 percent, trading at $0.4047.
Bitcoin Cash price has also crashed more than 11.5 percent, trading at $450.91; EOS is down by 9.91 percent, trading at $5.30; Stellar has plunged by more than 11.8 percent, trading at $0.213; and Litecoin is currently in red by 9.50 percent, trading at $52.28. In short, the whole market in a severe bloodbath, pretty much like the global market.
Are Bitcoin Whales Stabilizing the Market?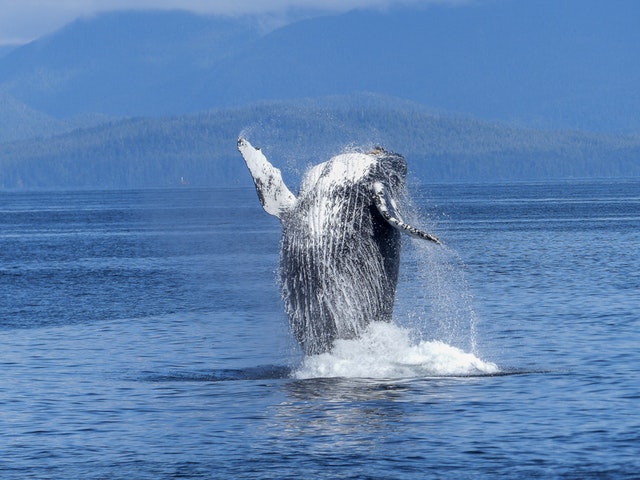 Bitcoin whales, which is a popular term for BTC's largest holders, have always been the largest influencers on Bitcoin's price. In fact, many analysts, experts, and even regular investors have been tracking what the whales are doing. Their actions were taken as an indication of what's to come, and whenever a whale was about to sell BTC, a drop in price was soon to follow.
This has earned them a reputation of the market's largest destabilizers, which did not make them especially popular in the crypto community. However, according to new data, it is more than possible that Bitcoin whales are actually working on keeping the market stable, instead of causing more chaos, as everyone was led to believe.
Bitcoin whales are keeping the market in check?
Earlier this year, in August, a new rumor appeared, claiming that a $2 billion whale was disrupting the market's already fragile stability. Reports of BTC sales as high as 50,000 coins per month have caused a 15% drop in Bitcoin's own value. Speculation regarding these sales followed, with whispers of shadowy deals dominating the discussion forums.
Bitcoin investors, large and small, felt threatened by these giant holders, with many of them believing that the entire crypto world could collapse on their smallest whim. In order to determine whether these fears were justified or not, an intensive analysis was conducted. The analysis has targeted 32 largest known whales, with attempts to find…