Here's Why Bitto Could Be The Next Big Thing In The Cryptocurrency Exchange Space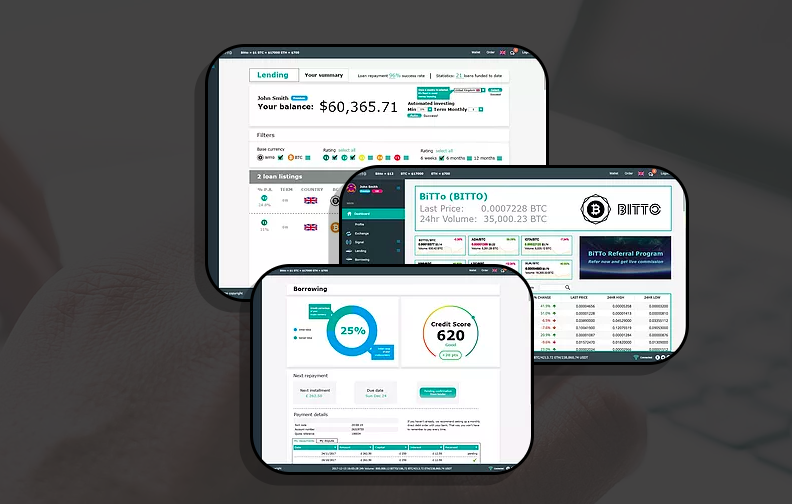 The cryptocurrency exchange industry is big business. In the last twenty-four hours, Binance did just shy of $3 billion in volume across its top ten traded cryptocurrency pairs. Bithumb did $3.2 billion. Bitfinex saw $1.64 billion traded on its top ten pairs.
­All of these exchanges take fees from traders for each of the buys and sells they carry out, translating to substantial daily revenues; revenues that are only set to increase as the cryptocurrency space advances further into mainstream consciousness.
This is great for those running the exchanges and the investors behind them, of course, but that's where the collateral benefit ends – in most cases. Binance has its own token and holders of the coin benefit from the platform's growth to a degree, but this coin was only recently issued meaning the platform had already expanded its userbase substantially by the time investors were offered an opportunity to take a position in any future growth.
What if there was an exchange that offered individual traders and investors an opportunity to pick up an exposure to the growth of a platform like that of Binance ahead of its user acquisition?
Well, there is, and it's called Bitto.
Bitto is a brand new cryptocurrency exchange that is currently conducting an initial coin offering (ICO) that allows participants to pick up an exposure to the company and its exchange platform ahead of its primary growth phase.
The first stage of the ICO is about to close but there's still time to participate ahead of the second stage kicking off and participants will receive the company's proprietary token, BITTO – something we'll focus on in a bit more detail shortly.
But first, let's address an important question: how can a new exchange compete with some of the existing industry behemoths – Binance, Bittrex, etc.?
Well, Bitto differentiates itself from these exchanges by offering its users much more than just the ability to buy and sell a particular cryptocurrency across its platform. Sure, users can trade cryptocurrency using the Bitto platform, but they can also earn money and gain rewards through a number of other methods, including:
Staking – BITTO is a proof of stake coin.
Referrals – users earn a live commission on any trades their referred users make across the platform.
Lending – through the platform's lending facility, users can lend to other traders and earn daily interest of up to 18%.
But that's not all. Any users that are either inexperienced cryptocurrency traders or that want to optimize their returns are able ­­to follow other traders – traders that have a proven track record of profitable trading across the Bitto platform. In other words, through the copy trading and signal type service that the platform offers, when a top crypto trader earns, Bitto users earn at the same time.
So what are the advantages of taking part in the ICO?
Well, first up, participants can gain access to reduced trading fees, with the fees payable variable depending on the degree of participation. Second, holders receive bonuses based on the tokens they pick up as part of the ICO. Stage one participants receive a 34% bonus (this is the stage that's open now – but not for much longer).
Stage two participants receive a 22.5% bonus, stage three participants receive an 11.25% bonus and stage four participants get a 5.625% bonus.
Additionally, the company also intends to carry out a token buyback program that will see it burn tokens over time. As per this program, a certain percentage of profits will be used to by BITTO on the open market and these tokens will be removed from circulation. Simple supply and demand economics suggest that a decreased token supply should translate to an increased per-token price, meaning that this reward program should boost price over time.
There's also an organic per token price increase assumption, rooted in user growth. As more and more users come on board, more BITTO will be bought and held to stake the network, increasing demand and – by proxy – price.
Finally, if a user wants to take advantage of the copy trade facility, they must purchase tokens to use as capital. Therefore, the higher the participation in this program (and since it's a neat way for users to essentially trade like a professional), the higher the demand for the tokens.
To conclude, then, this is a brand new exchange that offers its users much more than the current leaders in the space offer theirs. Lending and borrowing facilities, staking and the ability to earn through referrals should drive user growth and any participants in the ICO stand to benefit from this growth through their ownership of BITTO tokens going forward.
Check out the Bitto white paper here.
Participate in the first stage of the company's ICO here.
---
Image courtesy of Bitto.tech
Ethereum Flippening Bitcoin In 5 Years?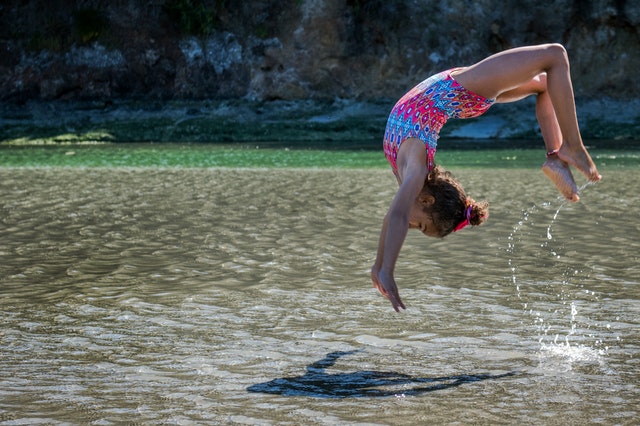 The dominance of Bitcoin (BTC) in the crypto markets due to the bear market, currently stands at 55.2%. Ethereum's dominance is a distant second at 10.8% of the total cryptocurrency market capitalization. This is despite the fact that the value of ETH is still shaky with many traders postulating that it could get worse for the digital asset before it gets better. Ethereum's decline has been blamed on three factors outlined below:
Congestion issues on the network
ICOs cashing out the ETH raised in the ICO boom of last December to late February this year
Traders shorting ETH due to the above two reasons
Ethereum Flippening Bitcoin?
In a tweet on the 18th of September, Weiss Ratings stated that ETH will grab 50% of Bitcoin's market share in 5 years. Doing the math, this means Ethereum flippening Bitcoin in the markets with a dominance that will be around 38%. BTC would be at half its current value, and at 27.6% of the total crypto market cap.
The full tweet from Weiss Ratings would go on to explain why this would happen:
"#Bitcoin will lose 50% of its #cryptocurrency market share to #ETH within 5 years, due to it offering more uses and being backed with superior #blockchain technology. We completely agree – unlike #BTC, which is a one-trick pony, the limit of…
Crypto News: What Happened To Bitcoin?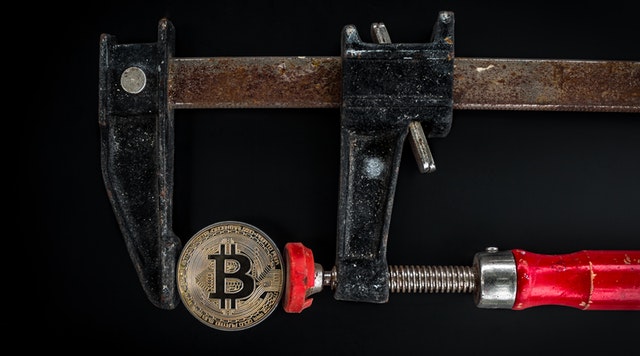 The crypto news of the day is what the heck happened yesterday in Bitcoin? In a matter of 2 hours, we saw the Bitcoin price go from 6320 to 6080 on Bitmex and then rocket higher to 6580. In the process, stops were cleaned out for both longs and shorts.
For all of 2018, Bitcoin has been a perfect vehicle for swing traders. The market has been playing support and resistance levels perfectly. The play has been to buy Bitcoin around the 6000 level and sell above 7000. Until this pattern changes, it's what traders and investors need to keep doing. Yesterday's price action, while crazy and extreme, does still support this strategy.
Why the crazy move in Bitcoin?
There are a number of thoughts as to why Bitcoin made the move that it did. They are technical related and don't involve a fundamental reason. The first is that there are bots on Bitmex that go hunting for stops. The bot utilizes inside knowledge of where the orders are clustered. If the bot can move the market to where the stops are, it can get filled.
The second is that yesterday was the expiration of the CBOE futures contract. I am an ex-futures trader (now crypto) and know that expiration days can see some crazy moves. This is because it's the last day to close a position on that futures contract.
…
XRP Rally Lifts Bitcoin and Ethereum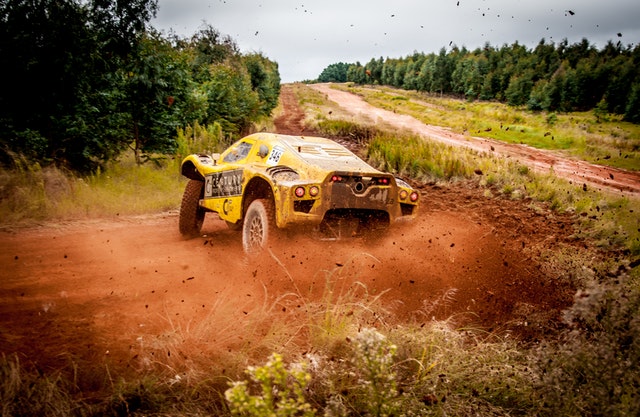 It's quite surprising to be writing this, but the XRP rally lifted Bitcoin and Ethereum off yesterday's lows. As I wrote yesterday in covering Bitcoin, my bullish enthusiasm was dampened by Bitcoin's $300 drop. XRP rising has given renewed hopes that the lows for the year are in and higher prices are ahead.
XRP Rally
The most frustrating part about the XRP rally was the news put out by our competitors. We read the XRP rally was due to xRapid launching soon and also that a major Saudi Arabian bank had joined the Ripple network for international payments. I've been trading cryptocurrencies long enough to know that no one knows the exact reason why something happens in the market. This is a major buy spike that came out of left field.
Bitcoin
I am certainly feeling better about Bitcoin now than I was 24 hours ago. The lack of volume and the price action felt like the market was heading lower. Today, however, we are back around the 6350 levels.
The problem is that it still not enough to make me buy more Bitcoin. We are still in the middle of the range between 6100 and 6500. This neutral zone is not an area that I want to be putting on trades. Yesterday's jump was indeed positive, but need proof that it was not…