Here's Why Bitto Could Be The Next Big Thing In The Cryptocurrency Exchange Space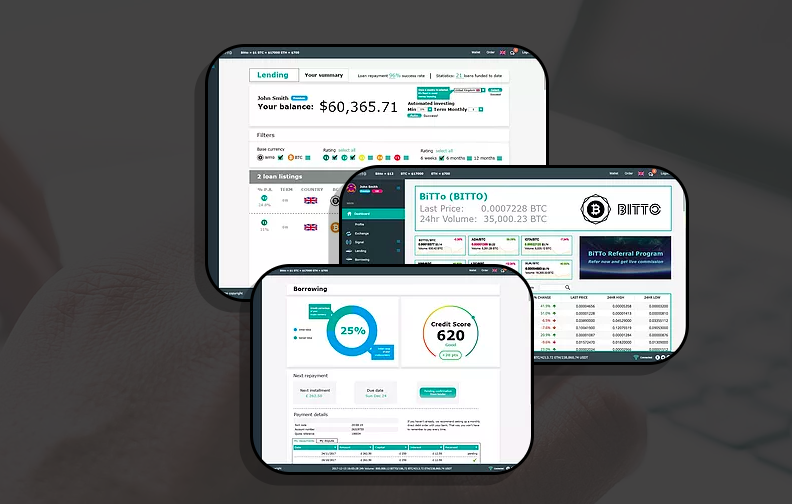 The cryptocurrency exchange industry is big business. In the last twenty-four hours, Binance did just shy of $3 billion in volume across its top ten traded cryptocurrency pairs. Bithumb did $3.2 billion. Bitfinex saw $1.64 billion traded on its top ten pairs.
­All of these exchanges take fees from traders for each of the buys and sells they carry out, translating to substantial daily revenues; revenues that are only set to increase as the cryptocurrency space advances further into mainstream consciousness.
This is great for those running the exchanges and the investors behind them, of course, but that's where the collateral benefit ends – in most cases. Binance has its own token and holders of the coin benefit from the platform's growth to a degree, but this coin was only recently issued meaning the platform had already expanded its userbase substantially by the time investors were offered an opportunity to take a position in any future growth.
What if there was an exchange that offered individual traders and investors an opportunity to pick up an exposure to the growth of a platform like that of Binance ahead of its user acquisition?
Well, there is, and it's called Bitto.
Bitto is a brand new cryptocurrency exchange that is currently conducting an initial coin offering (ICO) that allows participants to pick up an exposure to the company and its exchange platform ahead of its primary growth phase.
The first stage of the ICO is about to close but there's still time to participate ahead of the second stage kicking off and participants will receive the company's proprietary token, BITTO – something we'll focus on in a bit more detail shortly.
But first, let's address an important question: how can a new exchange compete with some of the existing industry behemoths – Binance, Bittrex, etc.?
Well, Bitto differentiates itself from these exchanges by offering its users much more than just the ability to buy and sell a particular cryptocurrency across its platform. Sure, users can trade cryptocurrency using the Bitto platform, but they can also earn money and gain rewards through a number of other methods, including:
Staking – BITTO is a proof of stake coin.
Referrals – users earn a live commission on any trades their referred users make across the platform.
Lending – through the platform's lending facility, users can lend to other traders and earn daily interest of up to 18%.
But that's not all. Any users that are either inexperienced cryptocurrency traders or that want to optimize their returns are able ­­to follow other traders – traders that have a proven track record of profitable trading across the Bitto platform. In other words, through the copy trading and signal type service that the platform offers, when a top crypto trader earns, Bitto users earn at the same time.
So what are the advantages of taking part in the ICO?
Well, first up, participants can gain access to reduced trading fees, with the fees payable variable depending on the degree of participation. Second, holders receive bonuses based on the tokens they pick up as part of the ICO. Stage one participants receive a 34% bonus (this is the stage that's open now – but not for much longer).
Stage two participants receive a 22.5% bonus, stage three participants receive an 11.25% bonus and stage four participants get a 5.625% bonus.
Additionally, the company also intends to carry out a token buyback program that will see it burn tokens over time. As per this program, a certain percentage of profits will be used to by BITTO on the open market and these tokens will be removed from circulation. Simple supply and demand economics suggest that a decreased token supply should translate to an increased per-token price, meaning that this reward program should boost price over time.
There's also an organic per token price increase assumption, rooted in user growth. As more and more users come on board, more BITTO will be bought and held to stake the network, increasing demand and – by proxy – price.
Finally, if a user wants to take advantage of the copy trade facility, they must purchase tokens to use as capital. Therefore, the higher the participation in this program (and since it's a neat way for users to essentially trade like a professional), the higher the demand for the tokens.
To conclude, then, this is a brand new exchange that offers its users much more than the current leaders in the space offer theirs. Lending and borrowing facilities, staking and the ability to earn through referrals should drive user growth and any participants in the ICO stand to benefit from this growth through their ownership of BITTO tokens going forward.
Check out the Bitto white paper here.
Participate in the first stage of the company's ICO here.
---
Image courtesy of Bitto.tech
The Bitcoin Revolution: Everything You Need To Know To Take Profits

Bitcoin is soaring high in the cryptomarket once again, and experts are expecting a return of the bullish trend of 2017. The current Bitcoin price is $7,615 as of 23 May 6:56 AM UTC. This significant jump comes just six months after the Bitcoin price plummeted to a low of $3150 in December 2018. Since then, Bitcoin has experienced steady growth and gain in the market. However, in the last 30 days, the Bitcoin price peaked to $8,320.82, its highest price ever. This phenomenal jump occurred in a span of only 10 days breaking the Bitcoin record so far of significant gains made in short time frames. This positive growth has led to experts forecasting the Bitcoin price to hit the $20,000 mark by the end of this year.
Since entering the market almost 11 years ago, Bitcoin is still at the top of the global cryptocurrencies list. The current circulating supply of Bitcoin is at unbelievable 17,708,875 BTC. The market trend of the Bitcoin price has remained positive even when the currency did not maintain an uptrend. Cryptocurrency researchers believe that Bitcoin has the potential to grow up to a high of USD 50,000 within the next two years.

How to Profit from Bitcoin…
3 Altcoins That Are Outperforming Bitcoin and Will Likely Face Consequences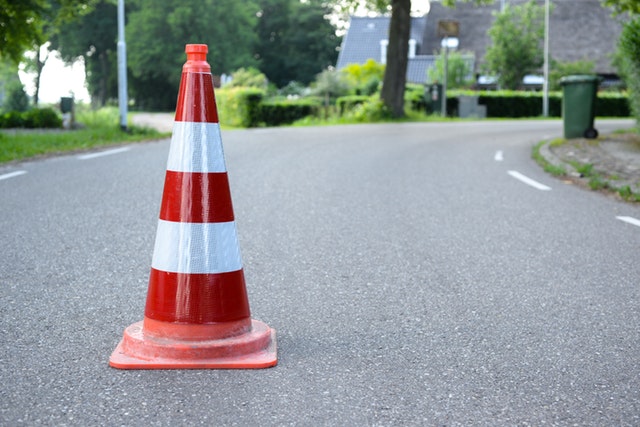 The crypto market is going through a period of massive recovery in the past few months, which has caused the investors' optimism to return. While all eyes are on Bitcoin (BTC), as usual, the largest coin seems to be struggling with a major resistance level at $8,000 at the moment. While this level was breached a few times now, every breach resulted in a correction.
At the time of writing, BTC is approaching this level yet again, with its current price being at $7,985,79, and rising further. The price managed to grow by 1.06% in the last 24 hours, and will undoubtedly hit $8,000 in a matter of hours, if not sooner.
However, while Bitcoin continues to remain volatile and struggles with waves of growth and decline, there are some altcoins that are not following its path. Of course, most of them are performing in pretty much the same manner as BTC, as they always had. But, a few coins have actually managed to outperform Bitcoin in recent months.
While optimists believe that this might lead to decoupling from Bitcoin — something that only Binance Coin (BNB) managed to pull off up to this point — it is likely that there will be consequences for these cryptos. This likely means that a price drop for these specific coins awaits somewhere in the near future, as outperforming BTC…
3 Cryptocurrencies Most Likely to Follow Bitcoin's Performance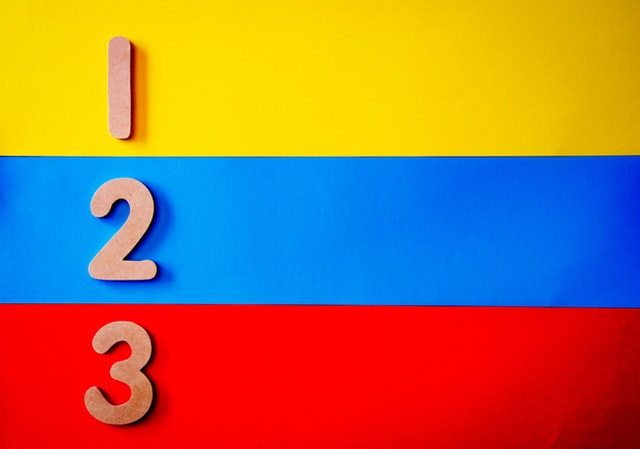 For more than a year, the cryptocurrency market has been dominated by bearish influence, with most coins seeing constant drops, or stagnation, at best. This all changed in the past few months, starting with Bitcoin which once again started leading the market up, bringing one minor rally after another.
BTC itself experienced massive losses in 2018, with its price going down by around 84%. Most other coins among the top 10 mirrored its performance, and some of them experienced even greater losses. However, now that Bitcoin sees gains again, these cryptocurrencies are still following its example, and many of them have seen massive breakouts. Some of the more notable altcoins that followed Bitcoin's recent example are Ethereum (ETH), Stellar (XLM), and Cardano (ADA).
Ethereum performance mirroring Bitcoin's price
As mentioned, Bitcoin led every rally so far, but before it did, its price first went through what is known as an ascending triangle pattern. The pattern held for around five months, which is exceptionally long for the crypto world. However, once the pattern was finally broken — the coin's price skyrocketed, more than doubling itself within only two months.
One thing to note is that Ethereum performed in pretty much the same fashion. After five months of struggle and confusion for investors, the second largest cryptocurrency also managed to break the pattern and skyrocket as well. It…