Here's Why Bitto Could Be The Next Big Thing In The Cryptocurrency Exchange Space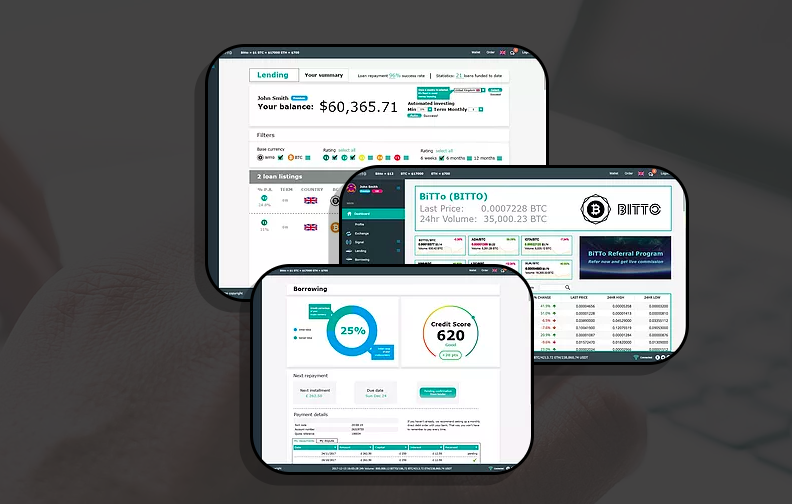 The cryptocurrency exchange industry is big business. In the last twenty-four hours, Binance did just shy of $3 billion in volume across its top ten traded cryptocurrency pairs. Bithumb did $3.2 billion. Bitfinex saw $1.64 billion traded on its top ten pairs.
­All of these exchanges take fees from traders for each of the buys and sells they carry out, translating to substantial daily revenues; revenues that are only set to increase as the cryptocurrency space advances further into mainstream consciousness.
This is great for those running the exchanges and the investors behind them, of course, but that's where the collateral benefit ends – in most cases. Binance has its own token and holders of the coin benefit from the platform's growth to a degree, but this coin was only recently issued meaning the platform had already expanded its userbase substantially by the time investors were offered an opportunity to take a position in any future growth.
What if there was an exchange that offered individual traders and investors an opportunity to pick up an exposure to the growth of a platform like that of Binance ahead of its user acquisition?
Well, there is, and it's called Bitto.
Bitto is a brand new cryptocurrency exchange that is currently conducting an initial coin offering (ICO) that allows participants to pick up an exposure to the company and its exchange platform ahead of its primary growth phase.
The first stage of the ICO is about to close but there's still time to participate ahead of the second stage kicking off and participants will receive the company's proprietary token, BITTO – something we'll focus on in a bit more detail shortly.
But first, let's address an important question: how can a new exchange compete with some of the existing industry behemoths – Binance, Bittrex, etc.?
Well, Bitto differentiates itself from these exchanges by offering its users much more than just the ability to buy and sell a particular cryptocurrency across its platform. Sure, users can trade cryptocurrency using the Bitto platform, but they can also earn money and gain rewards through a number of other methods, including:
Staking – BITTO is a proof of stake coin.
Referrals – users earn a live commission on any trades their referred users make across the platform.
Lending – through the platform's lending facility, users can lend to other traders and earn daily interest of up to 18%.
But that's not all. Any users that are either inexperienced cryptocurrency traders or that want to optimize their returns are able ­­to follow other traders – traders that have a proven track record of profitable trading across the Bitto platform. In other words, through the copy trading and signal type service that the platform offers, when a top crypto trader earns, Bitto users earn at the same time.
So what are the advantages of taking part in the ICO?
Well, first up, participants can gain access to reduced trading fees, with the fees payable variable depending on the degree of participation. Second, holders receive bonuses based on the tokens they pick up as part of the ICO. Stage one participants receive a 34% bonus (this is the stage that's open now – but not for much longer).
Stage two participants receive a 22.5% bonus, stage three participants receive an 11.25% bonus and stage four participants get a 5.625% bonus.
Additionally, the company also intends to carry out a token buyback program that will see it burn tokens over time. As per this program, a certain percentage of profits will be used to by BITTO on the open market and these tokens will be removed from circulation. Simple supply and demand economics suggest that a decreased token supply should translate to an increased per-token price, meaning that this reward program should boost price over time.
There's also an organic per token price increase assumption, rooted in user growth. As more and more users come on board, more BITTO will be bought and held to stake the network, increasing demand and – by proxy – price.
Finally, if a user wants to take advantage of the copy trade facility, they must purchase tokens to use as capital. Therefore, the higher the participation in this program (and since it's a neat way for users to essentially trade like a professional), the higher the demand for the tokens.
To conclude, then, this is a brand new exchange that offers its users much more than the current leaders in the space offer theirs. Lending and borrowing facilities, staking and the ability to earn through referrals should drive user growth and any participants in the ICO stand to benefit from this growth through their ownership of BITTO tokens going forward.
Check out the Bitto white paper here.
Participate in the first stage of the company's ICO here.
---
Image courtesy of Bitto.tech
Reasons Behind The New Bitcoin Crash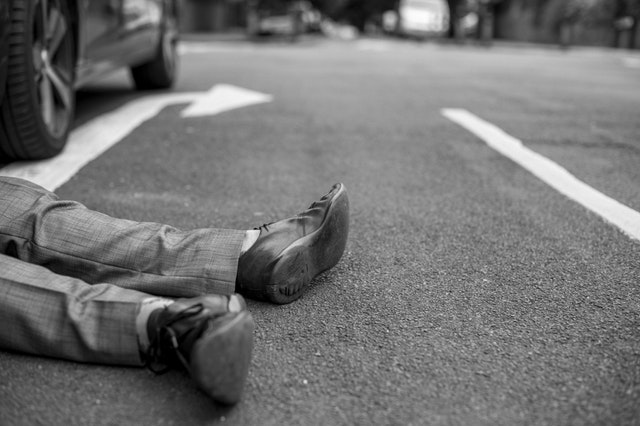 Cryptocurrency investors and supporters experienced quite a shock last week with the latest Bitcoin crash. Almost every single one of top 100 cryptocurrencies trading in the red. Not only that, but most of them experienced massive losses, often larger than 12%, or even 15%.
The event was unexpected and all cryptos, with the exception of a handful of stablecoins, lost a large part of their value. However, as always, Bitcoin is the one receiving the most attention, especially since this is the first time that BTC has dropped below $6,000 in a long while. Right now, Bitcoin is still losing value, with its current price being at $5,503.11 per coin, and a drop of 12.76% in the last 24 hours.
After the initial shock, a lot of investors started wondering and researching the new crash. The main question still remains: Why did this happen?
While this is more than understandable, especially considering how much money, time, and patience people have invested in crypto, the reasons behind the new crash remain obscure to many. Because of that, we are now going to explain two events that are most likely to be causing this situation.
1. The selloff
This is believed to be the main reason for the new crash of Bitcoin. The selloff came as a consequence of the last year's bull run, which has launched BTC and other coins to entirely new heights. Because of that, numerous…
What Will It Take For Bitcoin (BTC) To Rise Again?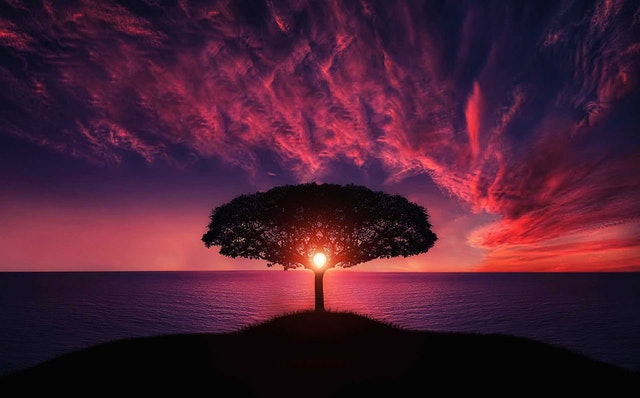 It is no secret that 2018 has been a terrible year for cryptocurrencies when it comes to their value. Things looked so bright during the first few days of this year, with Bitcoin hitting $20,086 per coin, and every altcoin reaching new heights. However, it was not to last, and soon enough, the market crashed, and prices went down.
What followed was months and months of a heavily bearish market that kept pushing the prices further and further down. It prevented any attempt of recovery, although several of them gave it their best shot.
Despite a situation like this, crypto investors never forgot the potential of Bitcoin, and many have been predicting another bull run that would have the same results. Those expectations were quite large, and potentially even unrealistic at first. Now, however, as the year approaches its end, it doesn't seem like anything will happen. The community started to wonder why that is, and what would it take for another bull run to emerge, which is what we will try to answer right now.
What does Bitcoin need in order to have another bull run?
1. Bringing regulation
The crypto space remains highly unregulated in most parts of the world, which is one of the largest reasons why BTC remains dormant. While there are attempts to regulate it, these attempts are made even more difficult due to the fact that the market is constantly changing and…
Forget Bitcoin: 3 Altcoins That Will Double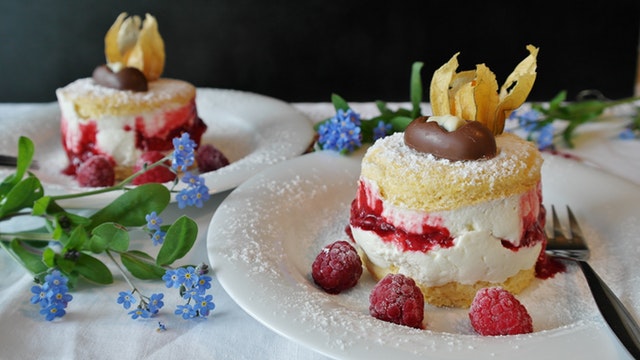 This movie is getting old.
Every day we comb through the news, scour the web, and flip through the feeds on our social media pages. We look for the movement on our favorite coin(s) and we search for solid investment opportunities. Of course, the dominant advice we are fed inevitably leads us back to Bitcoin (BTC).
Is it a good time to invest in Bitcoin (BTC)? Is Bitcoin (BTC) ready to move? The Twitter feeds are sure of it. Any day now, Bitcoin (BTC) is going to go through the roof. And if you don't get in now, your FOMO will leave you waiting for a dip, hoping to join your giddy friends who knew better all along. But when you open your wallet to check the action on your investment, it's always the same thing. The undisputed king of the cryptoverse has traded sideways again.
To be clear, Bitcoin (BTC) is going to come back. And when it does, it will likely double or triple overnight. But you know what? So will a number of altcoins in that time. The question that leaves most of us scratching our heads is, which ones? And while no one knows for sure which coin(s) will pop, what follows is a short list of three great crypto-choices we should be watching while we wait for the king to come back.
Basic Attention Token (BAT)
The first (And most obvious) on my…