Gaming Platforms on the Blockchain: Here's Three to Watch – Playkey (PKT), Enjin (ENJ), Chimaera (CHI)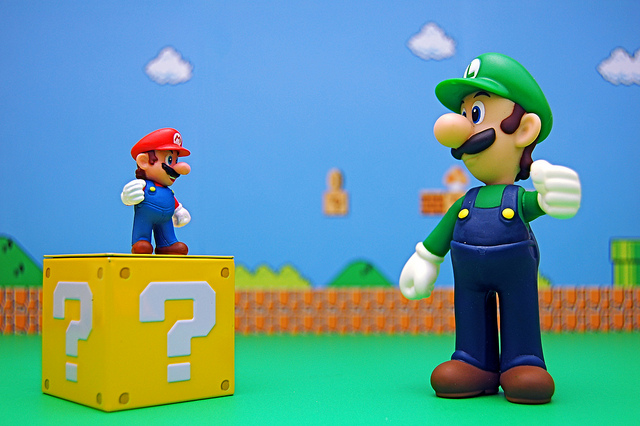 Gamers have always taken advantage of and contributed to, the technological advancements of the digital age. Necessity is the mother of invention, after all, and the games available to the public today require consistent breakthroughs in internet speeds and computing power to run as designed. But stunning graphics and lightning-fast response times aren't the only technological areas gaming developers have championed. Having years ago created in-game markets for the trading of digital assets, the first virtual-currencies were not found on an exchange, but rather in a game. Today, a growing number of developers are ready to revolutionize the meaning of decentralization with a series of gaming platforms and their associated crypto-tokens.
Yes, the gaming community adapts quickly to new technology in the pursuit of their favorite hobby. And the blockchain is no different to them in this regard. But as investors look out onto the virtual landscape in search of a secure place to park their Ethereum (ETH), what exciting developments in the gaming industry are available for them to choose from? Three gaming platforms to watch are listed below, each representing unique niches in the expanding altcoin universe.
Enjin (ENJ)
The Enjin Network and associated Enjin Coin (ENJ) take the trading of virtual assets to a whole new level. With a customizable ERC-20 token (that can be spent in-game as well as traded on your favorite exchange), the Enjin Coin (ENJ) platform allows game developers to create their own token using Enjin Coin (ENJ) as a parent currency. Users of the Enjin platform can take real ownership of their virtual assets this way, trading items across games in the world's largest gaming-website platform available.
Boasting 250,000 gaming communities and nineteen million users, millions of dollars (USD) of virtual goods are traded on the platform each month. And with the world's most secure digital wallet available, supporting Bitcoin (BTC), Ethereum (ETH), Enjin Coin (ENJ) and all ERC-20 tokens, Enjin (ENJ) stands ready for mass adoption by an eager public.
Enjin Coin (ENJ) is available on Binance, KuCoin, and a number of other popular exchanges.
Playkey (PKT)
Playkey owns gaming in the cloud. And if you believe what they're saying in the chatrooms and gaming forums online, cloud gaming is the future. Playkey offers a solution to a massive problem in the gaming industry; Namely, eighty-one percent of gamers lack the computer resources necessary to play the newest PC games. Cloud gaming allows players to rent servers capable of handling the computing demands of these new games for considerably less than the cost of upgrading computer hardware.
Playkey Token (PKT) is used for all of the transactions that occur between gamers and miners on the platform. As more people play, the demand for Playkey Token (PKT) will rise, giving investors a great reason to hold the token over the long term.
If you missed November's token sale, you can find Playkey Token on a few exchanges including Idex and EtherDelta.
Chimaera (CHI)
Finally, on this short list of gaming platforms to watch, is Chimaera (CHI). Chimaera has a key advantage to its platform of massive multi-player decentralized games: experience. The developers of Chimaera started with a proof of concept called Huntercoin. The Huntercoin experiment, deployed in 2013, created the worlds first game built entirely on the blockchain. The Chimaera platform builds upon the know-how gained from the Huntercoin experiment and plans to offer a wealth of tools for developers bringing their games to the platform.
The Chimaera (CHI) platform also promises the scalability necessary for massive game worlds and virtual inventories. Boasting of breakthroughs in their off-chain scaling, in what they refer to as Game Channels and Ephemeral Timestamps, developers utilizing the Chimaera blockchain are free to think big when creating their online fantasy-worlds.
The Chimaera token's (CHI) pre-sale date is yet to be determined.
Gaming on the Blockchain
The gaming industry represents a growing market keen on the technological advancement of blockchain technology. From the creation of ERC-20 tokens based on a parent currency to cloud-based computing for overtaxed consumers to the achievement of scalability for massive multiplayer game-worlds, the solutions gamers find to common technological barriers will redefine the blockchain to a warming public, ready to take their first steps into the altcoin universe. And as investors ready themselves for increased public participation in the market, those wanting to stay in-tune with public demand would be wise to consider the gaming tokens listed here. Playkey (PKT), Enjin (ENJ) and Chimaera (CHI) represent gaming on the blockchain.
We will be updating our subscribers as soon as we know more. For the latest on cryptocurrencies, sign up below!
Disclaimer: This article should not be taken as, and is not intended to provide, investment advice. Global Coin Report and/or its affiliates, employees, writers, and subcontractors are cryptocurrency investors and from time to time may or may not have holdings in some of the coins or tokens they cover. Please conduct your own thorough research before investing in any cryptocurrency.
Image courtesy of JD Hancock via Flickr
Facebook Is Getting Closer to Launching Its Own Cryptocurrency, but Why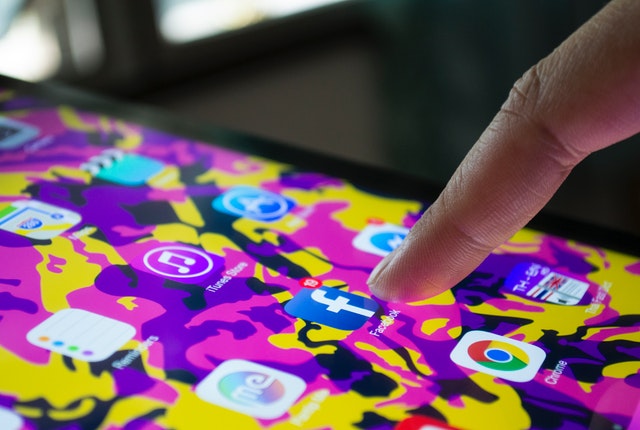 The rumors of Facebook own cryptocurrency are nothing new in the vast world of cryptocurrencies. They have been around for over a year now, with some insider reports confirming them for months, now. However, recently, another wave of confirmation has emerged, and these ones are referring to the coin as GlobalCoin.
There was already a number of events that seem to confirm the coin's existence even further, such as the Facebook CEO, Mark Zuckerberg, meeting with the US Treasury and contacting the Bank of England in order to seek regulatory guidance and confirmation. Something is definitely coming, but one question that many are still asking is: Why? Why is Facebook developing its own cryptocurrency?
Facebook's GlobalCoin
According to reports from those who seem to be familiar with the matter, GlobalCoin is expected to arrive in Q1 2020. In other words, the social media giant is ready to enter the final phase of designing the coin and start conducting various tests.
Considering Facebook's size and user base, the coin will truly be a global one, and while this is nothing special when it comes to cryptos — they are borderless, after all — this will be the first coin with such a massive exposure. It will also be pegged to a number of different fiat currencies, such as the EUR and USD, and likely half a dozen others.
With…
Why Binance Coin (BNB) Will Skyrocket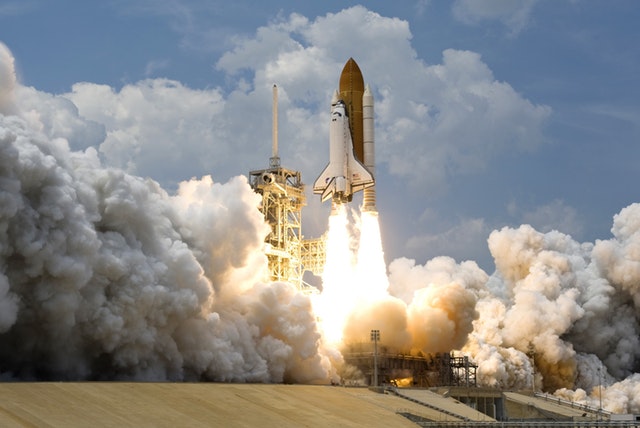 The crypto space of 2019 is seeing a significant improvement in performance, coin prices, and investors' behavior and feelings regarding the crypto market. Numerous coins have surged to heights not seen since mid-2018, nullifying the mid-November market crash in the process. However, with that being said, there are still periods of price corrections, one of which is affecting the prices right now, at the time of writing.
Even so, the performance of some coins is more interesting than that of others, particularly Binance Coin (BNB). The coin is seeing difficulties, but when we look at the bigger picture, Binance Coin is one of the cryptocurrencies with the most potential for further growth, and maybe even market domination.
Binance Coin's current troubles
Binance Coin has been one of the best performers in the entire crypto industry of 2019. Considering the fact that there are over 2,200 cryptos out there — this is quite an achievement. It was made possible due to the fact that BNB decoupled from Bitcoin (BTC), meaning that it stopped following Bitcoin's lead. This made it the only cryptocurrency right now to have done this successfully.
However, BNB is currently not performing so well, and for an obvious reason, too. The reason, of course, is the recent hack of Binance, the world's largest crypto exchange, and the company behind BNB. The recent hack had seen…
Three of the Best Crypto-Friendly Currency Accounts for 2019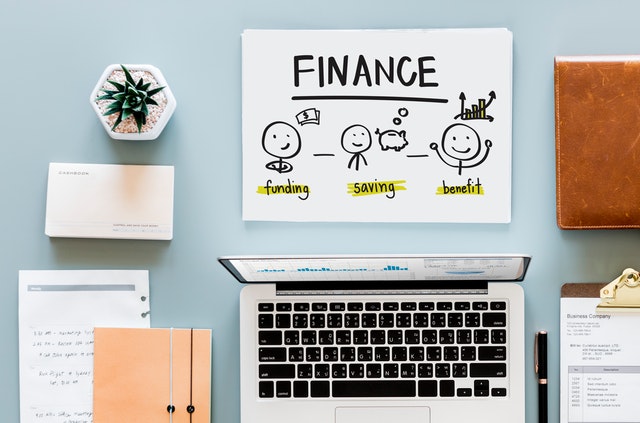 The advent of blockchain and cryptocurrency has seen several industries disrupted like never before, including finance.
Notoriously resistant to change on any real scale, finance has always been seen as a tough industry to bring new ideas into, but blockchain has changed the game in many respects.
Today we're seeing an influx of agile digital challengers to the established names that have dominated banking for so long.
Recently a report was published by consultancy company A.T. Kearney that claims "Not all banks will survive the tide of change as customers increasingly favor digital banks and innovative products and services.
"Branch closures are a short-term fix to steady the books, but it is not enough – traditional institutions need to consider strategic transformation to improve cost and top line and also offer more innovative products and services."
In short, the world of banking is changing, and the following three startups are among the best crypto-friendly banking options for 2019.
Offering customers a VISA card available in three different currencies, Wirex has quickly established itself as one of the most recognized names in crypto finance.
Billed as "crypto and traditional currency accounts that put the power in your hands," Wirex allows customers to take charge of their entire banking needs from one simple to use platform.
You can fund your account using a credit/debit card, bank transfer,…