Gaming Platforms on the Blockchain: Here's Three to Watch – Playkey (PKT), Enjin (ENJ), Chimaera (CHI)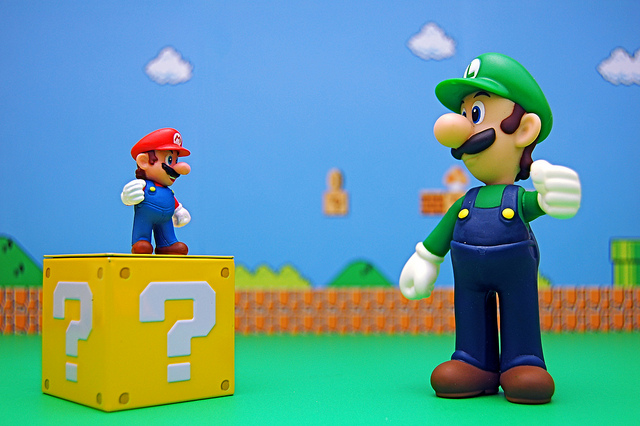 Gamers have always taken advantage of and contributed to, the technological advancements of the digital age. Necessity is the mother of invention, after all, and the games available to the public today require consistent breakthroughs in internet speeds and computing power to run as designed. But stunning graphics and lightning-fast response times aren't the only technological areas gaming developers have championed. Having years ago created in-game markets for the trading of digital assets, the first virtual-currencies were not found on an exchange, but rather in a game. Today, a growing number of developers are ready to revolutionize the meaning of decentralization with a series of gaming platforms and their associated crypto-tokens.
Yes, the gaming community adapts quickly to new technology in the pursuit of their favorite hobby. And the blockchain is no different to them in this regard. But as investors look out onto the virtual landscape in search of a secure place to park their Ethereum (ETH), what exciting developments in the gaming industry are available for them to choose from? Three gaming platforms to watch are listed below, each representing unique niches in the expanding altcoin universe.
Enjin (ENJ)
The Enjin Network and associated Enjin Coin (ENJ) take the trading of virtual assets to a whole new level. With a customizable ERC-20 token (that can be spent in-game as well as traded on your favorite exchange), the Enjin Coin (ENJ) platform allows game developers to create their own token using Enjin Coin (ENJ) as a parent currency. Users of the Enjin platform can take real ownership of their virtual assets this way, trading items across games in the world's largest gaming-website platform available.
Boasting 250,000 gaming communities and nineteen million users, millions of dollars (USD) of virtual goods are traded on the platform each month. And with the world's most secure digital wallet available, supporting Bitcoin (BTC), Ethereum (ETH), Enjin Coin (ENJ) and all ERC-20 tokens, Enjin (ENJ) stands ready for mass adoption by an eager public.
Enjin Coin (ENJ) is available on Binance, KuCoin, and a number of other popular exchanges.
Playkey (PKT)
Playkey owns gaming in the cloud. And if you believe what they're saying in the chatrooms and gaming forums online, cloud gaming is the future. Playkey offers a solution to a massive problem in the gaming industry; Namely, eighty-one percent of gamers lack the computer resources necessary to play the newest PC games. Cloud gaming allows players to rent servers capable of handling the computing demands of these new games for considerably less than the cost of upgrading computer hardware.
Playkey Token (PKT) is used for all of the transactions that occur between gamers and miners on the platform. As more people play, the demand for Playkey Token (PKT) will rise, giving investors a great reason to hold the token over the long term.
If you missed November's token sale, you can find Playkey Token on a few exchanges including Idex and EtherDelta.
Chimaera (CHI)
Finally, on this short list of gaming platforms to watch, is Chimaera (CHI). Chimaera has a key advantage to its platform of massive multi-player decentralized games: experience. The developers of Chimaera started with a proof of concept called Huntercoin. The Huntercoin experiment, deployed in 2013, created the worlds first game built entirely on the blockchain. The Chimaera platform builds upon the know-how gained from the Huntercoin experiment and plans to offer a wealth of tools for developers bringing their games to the platform.
The Chimaera (CHI) platform also promises the scalability necessary for massive game worlds and virtual inventories. Boasting of breakthroughs in their off-chain scaling, in what they refer to as Game Channels and Ephemeral Timestamps, developers utilizing the Chimaera blockchain are free to think big when creating their online fantasy-worlds.
The Chimaera token's (CHI) pre-sale date is yet to be determined.
Gaming on the Blockchain
The gaming industry represents a growing market keen on the technological advancement of blockchain technology. From the creation of ERC-20 tokens based on a parent currency to cloud-based computing for overtaxed consumers to the achievement of scalability for massive multiplayer game-worlds, the solutions gamers find to common technological barriers will redefine the blockchain to a warming public, ready to take their first steps into the altcoin universe. And as investors ready themselves for increased public participation in the market, those wanting to stay in-tune with public demand would be wise to consider the gaming tokens listed here. Playkey (PKT), Enjin (ENJ) and Chimaera (CHI) represent gaming on the blockchain.
We will be updating our subscribers as soon as we know more. For the latest on cryptocurrencies, sign up below!
Disclaimer: This article should not be taken as, and is not intended to provide, investment advice. Global Coin Report and/or its affiliates, employees, writers, and subcontractors are cryptocurrency investors and from time to time may or may not have holdings in some of the coins or tokens they cover. Please conduct your own thorough research before investing in any cryptocurrency.
Image courtesy of JD Hancock via Flickr
Top Bitcoin Predictions that are Coming True Right Now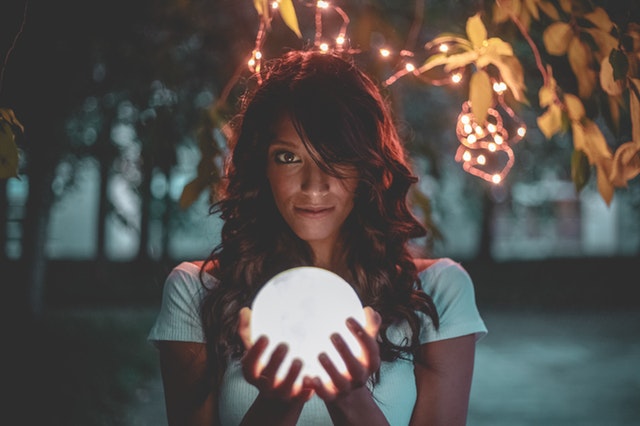 2018 was not a good year for any cryptocurrency in terms of price, and especially not for Bitcoin. While there are many coins that lost a lot higher percentage of their price, no other coin lost as much in terms of value alone. After the market crashed in January 2018, Bitcoin lost over 80% of its value over time. While some coins lost more, over 90%, Bitcoin's loss resulted in nearly $17,000 per coin.
However, while the last year was the worst in crypto history, a lot of investors, analysts, experts, and even crypto enthusiasts still held on to hope that bright times will return. This belief inspired numerous predictions, and while some were unrealistic, there is a number of others that were still in the realm of possibility.
Well, 2019 arrived, and while the start of the year still felt a tight bearish grip over the market, things appear to be taking a positive turn. So much so, in fact, that some of the positive predictions are starting to come true. Here are a few of them which can be observed right now.
Bitcoin's price will grow again
After the market crashed in early 2018, many were still confident in the Bitcoin's price, not even bothering to question whether or not the coin's drop will stop at a decent price and start growing once more. However,…
When Might Bitcoin See Another Rally?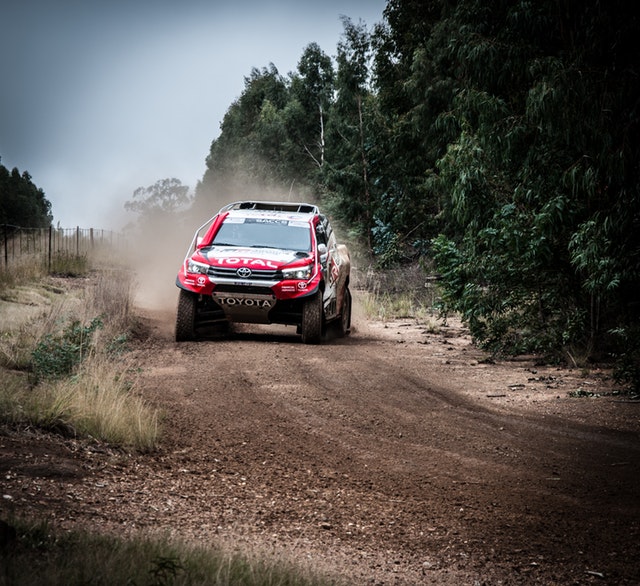 It appears that the time has come and that the crypto market is finally ready to shake off the bears, and start a new rally that will restore the coins' prices. Bitcoin investors are particularly impatient right now, as the coin shows clear signs that it wants to grow, although one big resistance stands in its way.
At the time of writing, Bitcoin is struggling with overcoming the price of $4,000, constantly approaching it only to be brought back down. It did manage to break the resistance a few times now, although a correction followed nearly immediately, preventing the coin from breaking free, and confusing the investors who are wondering whether to buy, sell, or HODL.
Judging from its performance in the past, Bitcoin has the potential to reach at least $20,000, possibly more. Every time the coin hit the all-time high in the past, it was brought back down, only to rise even further during the next rally. If this happens again, its price may exceed $20,000, maybe even during 2019.
However, if we take a look at what is currently going on, some might say that this is unlikely, and for several reasons. One of them is the fact that the interest in Bitcoin has dropped, mainly because trading it is not making as much money as it used to. In addition, the investors' attention…
How is the Crypto Market Changing?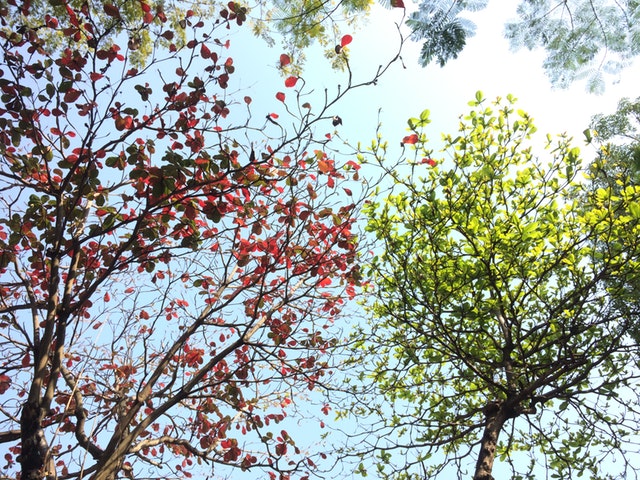 It has been around a month and a half since the start of 2019, and there are already some pretty obvious changes in the way the crypto market operates, especially when compared to the last year. Early 2018 was almost a complete opposite. The previous year started with cryptocurrencies at their strongest, only to see them crashing down after a few weeks. Back then, the ICO model was still quite strong, and so was the hype surrounding the crypto space. New investors kept entering the space, and new startups emerged with their tokens ready to be sold.
As the year progressed, things started to change. The prices continued to drop, the ICO model went down from around $1.4 billion in raised funds at the beginning of the year to only $100 million in the last month.
The ICO model lost investors' trust, as many of the projects turned out to be either too weak to survive after the crypto winter struck, or scams which tricked investors out of their money and disappeared. Not to mention that the increase in ICOs popularity attracted the regulators who cracked down on them pretty hard, especially in the US.
With all of that happening, it is of a small surprise that the investors started giving up on ICOs, especially with the constant drops in prices which saw even the largest coins…