The First 'Ready Player One'-Style Gaming Multiverse is Forming on the Blockchain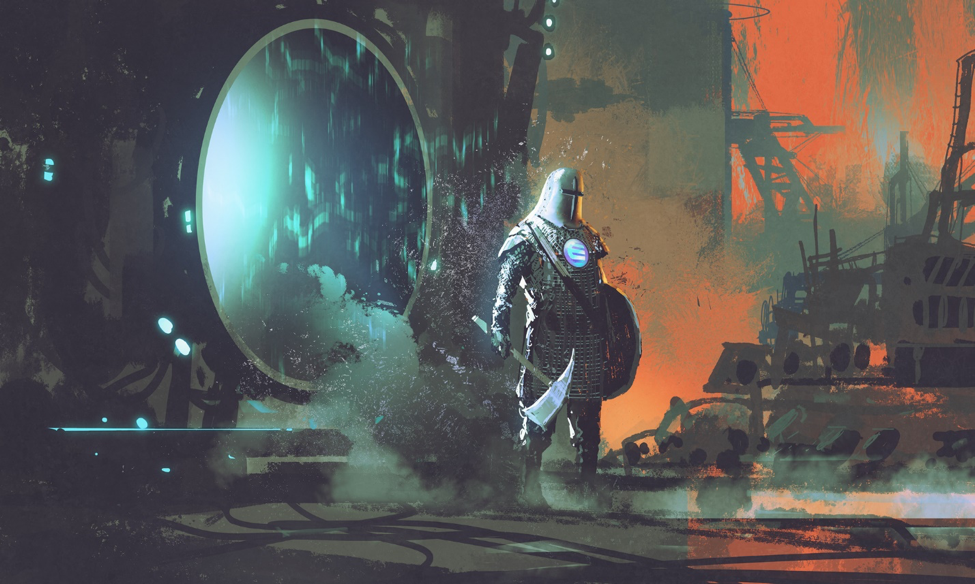 A syndicate of six game development studios has banded together to create the world's first decentralized gaming multiverse by utilizing the blockchain to allow players to own assets that can be used across multiple games.
Age of Rust, 9Lives Arena, CryptoFights, War of Crypto, Bitcoin Hodler, and Forest Knight are all utilizing Enjin Coin's blockchain development platform to integrate gaming assets stored on the Ethereum blockchain and have committed to creating the first ever gaming multiverse. Players who own these cutting-edge multiverse assets will be able to find and use them in multiple games, enabling developers to cross-promote while offering their players a completely unique inter-universe experience.
Age of Rust creators SpacePirate Games, the first to announce their intent to utilize Enjin Coin as a multiverse platform, sent out a tweet on August 14:
"Decentralized player-owned game items supported by other games is the next evolution in gaming. It's the 'ready player one' type of universe & we're working with other games to start it. ERC-1155 with @enjin makes this dream a reality. #blockchaingames #enjin."
Since then, five more games announced adoption of the multiverse, which will allow players to find and use selected items in all participating games.
In theoretical physics, a multiverse is a hypothetical collection of universes, including the one that we see around us. The various universes within the multiverse are often referred to as "parallel" or "alternative" universes. Ready Player One, a 2018 blockbuster movie that grossed half a billion dollars, popularized the concept of the gaming multiverse with its depiction of the "OASIS," a sprawling collection of gaming landscapes that citizens of the world use to escape the daily struggles of living in a dystopian future. In the OASIS, players can move seamlessly through parallel gaming universes while taking their avatar, items, weapons, and currency with them.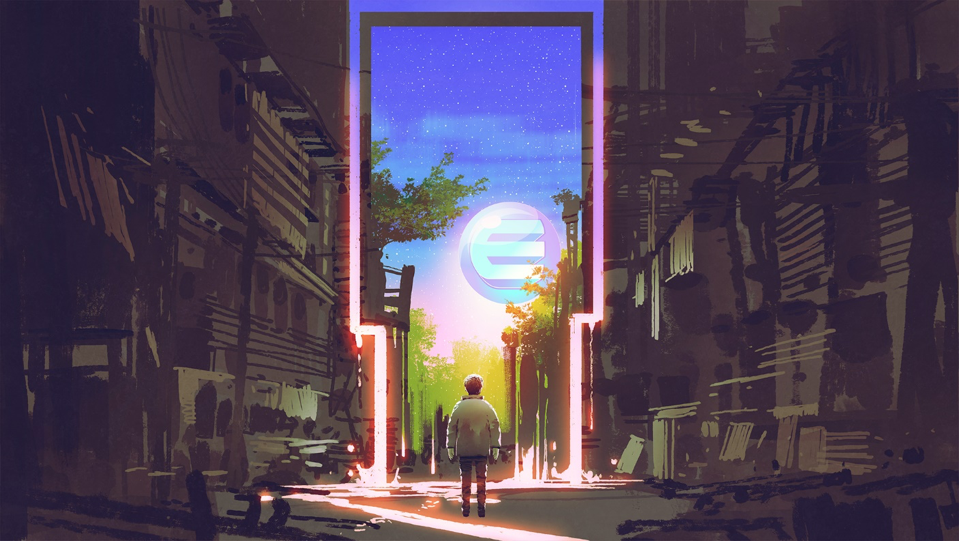 The key difference is that while Ready Player One's Oasis is owned by a single person, the multiverse growing on the blockchain is completely decentralized and is developing organically through collaboration and innovation. Though all of the games in the multiverse are using Enjin Coin's platform to create and integrate their blockchain assets, the multiverse is not governed or controlled by a single entity. Any game developer can create blockchain assets or integrate those that already exist, however, Enjin's platform enables developers to do so without any prior knowledge of or experience with blockchain development.
Players will soon be able to own an entire collection of multiverse assets to take with them from game to game. Eventually, developers will also be able to collaborate and enable players to level up in multiple games simultaneously, using the blockchain a developer can allow character interactions in other games to affect the character's status in their own. The full range of possibilities is yet to be explored, from finding assets in games that can be used in others, to creating an intertwining set of missions and objectives that weave universes together.
Previous projects that have attempted to take on the mammoth task of creating the multiverse have been unsuccessful. Most notably, Multiverse Inc., which was founded by a group of Netscape veterans and had James Cameron on their advisory panel, rose to spectacular heights, signing up 10,000 game developers to their platform by 2008. The company began production of the platform in 2004 and ceased operations seven years later, citing lack of revenue as the reason for closing its doors in 2011, leaving 10,000 game developers to find new platforms.
Interestingly, Multiverse earned revenue through a profit-sharing model which allotted them 10% of adopting games' profits, whereas Enjin is offering their blockchain development platform to early adopters for free. Enjin Coin first started building the blockchain development platform in June 2017 and gained crowdfunding through an ICO a few months later. With CryptoFights and Forest Knight slated for release in late 2018, Enjin Coin has enabled the frictionless integration of multiverse assets into games by creating a comprehensive suite of blockchain development and support software—all in just over a year's time.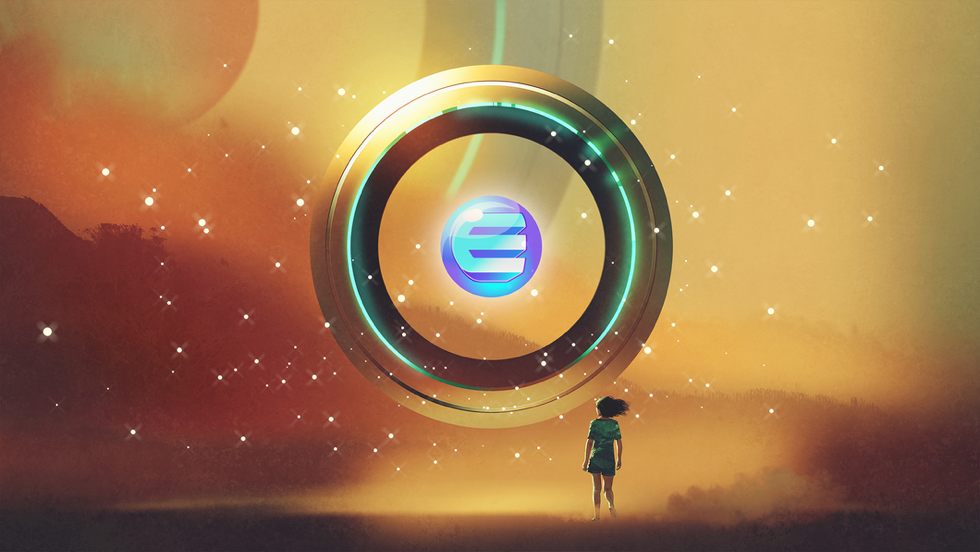 Aptly titled "Blockchain SDK by Enjin" (software development kit), Enjin Coin's Unity Plugin is currently being used by early adopters and has been submitted to the Unity Asset Store, which will put it within the reach of 4.5 million developers. Through this partnership, Unity will promote "Blockchain SDK by Enjin" and host it on the front page of their Asset Store.
Enjin has also released the Enjin Smart Wallet, a secure multi-token cryptocurrency wallet design to store, manage, and protect gaming assets. Widely considered the world's most advanced cryptocurrency wallet, the Enjin Smart Wallet is more secure than the majority of banking and finance apps. Enjin will also release the EnjinX blockchain explorer, which will act as an encyclopedia for the blockchain, enabling players to verify the data attached to their items and developers to seamlessly import asset data into their games.
All items minted using Enjin's development platform are backed by a nominal amount of Enjin Coin (ENJ) to certify their authenticity. This means all a developer needs to create and adopt multiverse assets using the Blockchain SDK by Enjin is a small amount of ENJ.
To celebrate the birth of the gaming multiverse, Enjin will also be hosting a 'Ready Player One'-style scavenger hunt, giving players the chance to track down, find, and win items backed by millions of ENJ.
For more information, ask the Enjin Coin Telegram group: https://t.me/enjin_coin
Property Loans for Foreigners in Singapore That You Must Know About
Intending to invest in a residential or commercial property in Singapore?  
When it comes to foreigners applying for a loan in Singapore, things can be pretty hard regardless of the reason whether you need the property for personal or business purposes.  
In Singapore, buying a property is challenging, whether you are a foreigner or a native, and sometimes applying for a loan is the only way for you to afford it.  
HOW MUCH CAN YOU BORROW FOR A PROPERTY LOAN IN SINGAPORE? 
As for the Foreigner Loans, in Singapore, there is an exact amount of money you can borrow to finance the purchase of a property.  
In this sense, Singapore has the Loan to Value Ratio (LTV).  
The LTV ratio is what determines the exact amount of money you can borrow for a property loan, which changes depending on where you try to obtain the loan:  
If you are applying for a bank loan, you can borrow a maximum of 75% of the value of the property you want to purchase. That means if you are looking for a property that costs $500.000, the maximum amount of money a bank lender can give you like a loan in Singapore is going to be $375.000. 

When you are applying for a loan with a Housing…
CoinField Launches Sologenic Initial Exchange Offering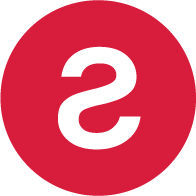 CoinField has started its Sologenic IEO, which is the first project to utilize the XRP Ledger for tokenizing stocks and ETFs. The sale will last for one week and will officially end on February 25, 2020, before SOLO trading begins on the platform.  Sologenic's native token SOLO is being offered at 0.25 USDT during the IEO.   
Earlier this month, Sologenic released the very first decentralized wallet app for SOLO, XRP, and tokenized assets to support the Sologenic ecosystem. The app is available for mobile and desktop via the Apple Store and Google Play.  The desktop version is available for Windows and Mac.
"By connecting the traditional financial markets with crypto, Sologenic will bring a significant volume to the crypto markets. The role of the Sologenic ecosystem is to facilitate the trading of a wide range of asset classes such as stocks, ETFs, and precious metals using blockchain technology. Sologenic is an ecosystem where users can tokenize, trade, and spend these digital assets using SOLO cards in real-time. The ultimate goal is to make Sologenic as decentralized as possible, where CoinField's role will be only limited to KYC and fiat ON & OFF ramping," said CoinField's CEO…
Many of the Top Sports Betting Websites for 2020 Can Be Found On Boomtown's Best Betting Page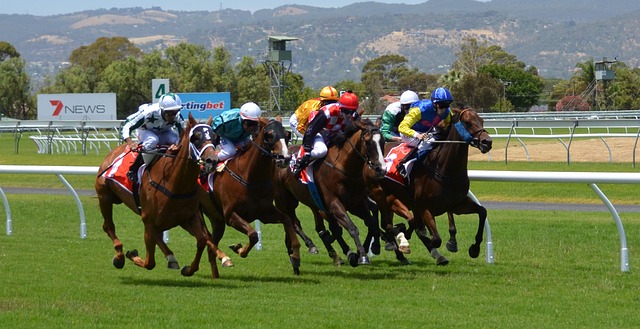 Sports betting is one of the widely known types of online gambling. With a large number of sports fans around the world, this type of gambling is one of the most sought after. The problem usually comes from when gamblers try to find the best sites out of the many available ones. Many new sports betting sites come up daily, thus making the selection process even harder. One of the best places to find top betting websites for sports is Boomtown Bingo. This platform doesn't just give users the best online casino games websites, but they also cover sports betting. As such, boomtown bingo remains a one-stop-shop for everyone who needs the best and the latest online gambling and gaming sites for all types of devices.
Performance
The performance of any website is critical. Users need to find their way around the site easily, and that can be made possible with the site structure and arrangement. Loading time is also essential. A website that always hangs thus pushing the user to refresh every time is no good. These are some of the factors that Boomtown Bingo looks into when selecting the best sites for its users. You can be sure that the new sports betting websites listed on Boomtown's platform have faster loading time, can be used easily by everyone, including those who are trying this betting for the first time.…