Age of Rust Adopts Enjin Coin with Plans to Create First Blockchain-Based P2P In-Game Rental Market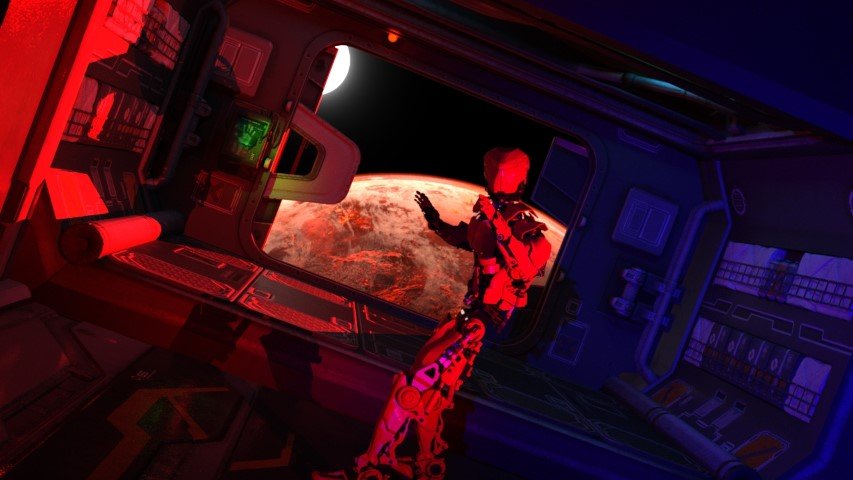 SpacePirate Games, creators of Age of Rust, a picturesque role-playing adventure game, has announced their adoption of Enjin Coin's platform to create and manage in-game ERC-1155 tokens. Featuring more than 650,000m2of in-game landscape to explore, Age of Rust implements creative challenges and puzzles with a prize pool of over 24 Bitcoin (BTC) hidden throughout the game.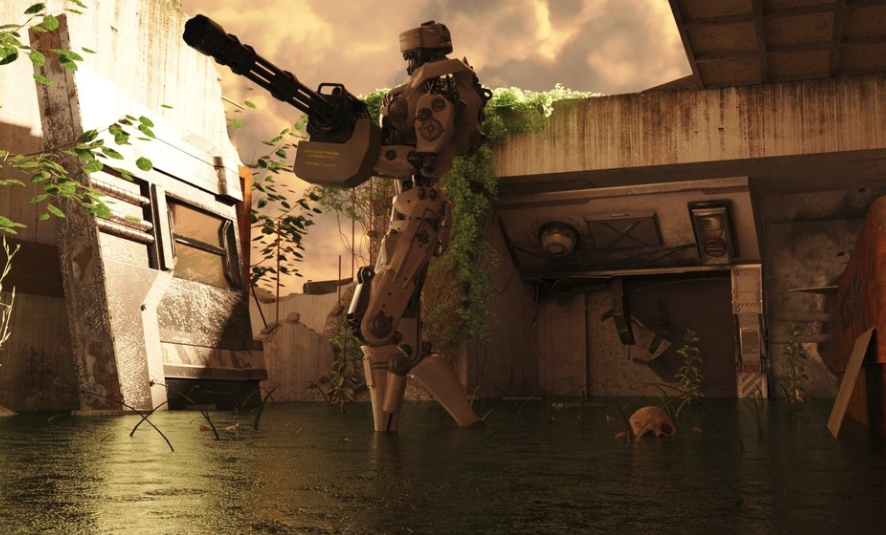 Age of Rust is the first ever game with plans to implement a blockchain-based peer-to-peer rental market. By utilizing Enjin Coin's smart contracts, SpacePirate will enable in-game asset rentals between players. Rented items will temporarily move from the lessor's blockchain address to the lessee's and will be returned once the rental period has ended. This will strengthen Age of Rust's unique community-driven gameplay by driving player interaction while also providing SpacePirate an organic source of revenue in the form of transaction fees. In this mutually beneficial rental scheme, lessors will also earn rental fees, while lessees will gain access to their desired assets.
One of the industry's most highly anticipated blockchain games, Age of Rust has reached later development stages and is expected to launch in late 2019 after nearly two years of production. SpacePirate has already released a text-adventure version of Age of Rust, with a prize pool of 4 BTC lying behind a series of complex puzzles in the online beta version.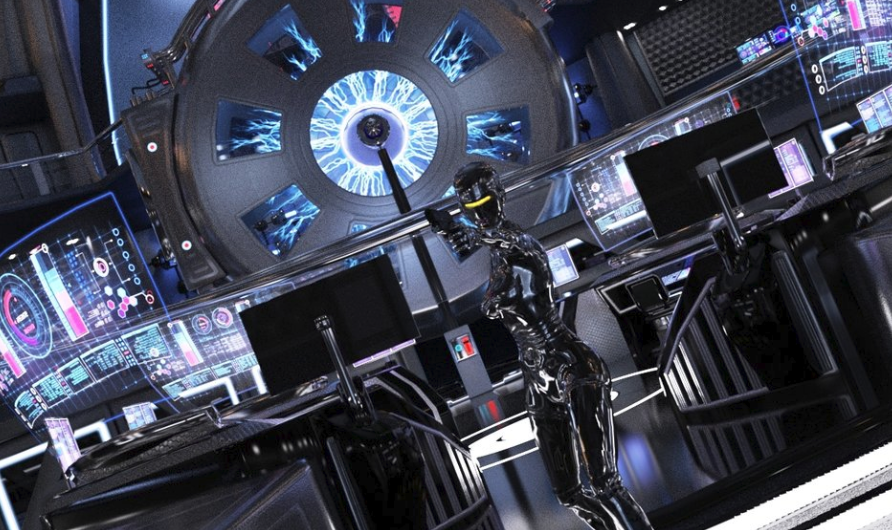 Age of Rust's economy runs on an in-game currency called "Rustbits." Rustbits will be migrated to ERC-1155 tokens and currently have a drastically fluctuating market cap that at times reaches up to $17 million. The game's collectible blockchain cards, called "Rustchain cards," are also already available. These cards currently allow access to game content and clues for puzzles but will eventually impact your character, gameplay, and storyline.
Age of Rust takes place in a dystopian future where the collapse of society has led to the end of all technological advancement. With no ability to advance or maintain existing infrastructure, everything is left to deteriorate and rust. Mech and powerful AI-enabled machines have turned against humans to steal and plunder for survival.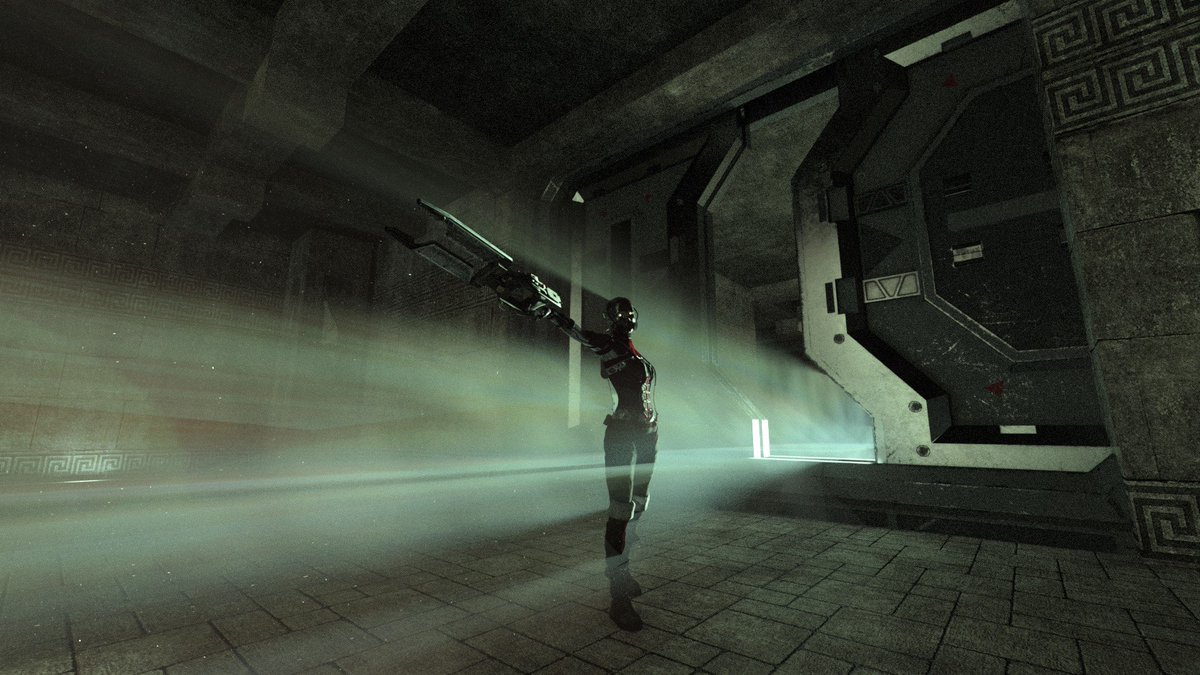 Players will explore abandoned space stations, mysterious caverns, and lost worlds, fighting other players, rogue machines, and hostile environments while solving complex puzzles along the way. The game is highly community-driven, with clues and secrets delivered through the Age of Rust Discord channel. As with all great open world games, you can choose to play solo or work with a team. This rich community-based gameplay has also inspired separate Discord channels for "solvers" to work together on puzzles and quests.
SpacePirate is currently working on Chapter 1 of the game, slated to offer more than 40 hours of gameplay. A total of six chapters will be available to play as they are released, which speaks to the immense scale of Age of Rust's gaming universe.
To find out more, visit https://www.ageofrust.games/ or ask questions within their Discord community: https://discord.gg/njjuTGD.
How Cryptocurrencies Will Change Online Gambling in the Future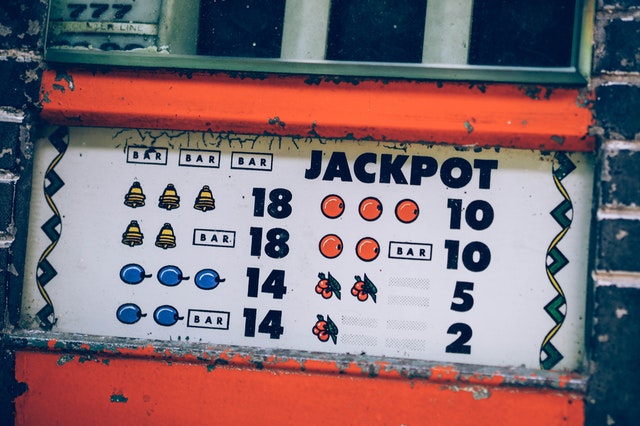 Anyone who has followed online gambling since the beginning can tell you that things don't stay the same for long. One of the reasons for this is that technology improves at such a ridiculously fast pace, and innovators in this industry are able to match up with those technological changes pretty quickly.
An innovation in technology that the Internet gambling industry has really learned from is cryptocurrency, with bitcoin in particular leading the way. We've seen it emerge as an alternative banking method, but it's going to change the industry as a whole in ways that people can't quite understand yet.
A Post-Legality Era
Something that has eluded online gambling since its inception is the idea of a global governing body. As it stands right now, each individual country (and smaller units of jurisdiction) have their own governing bodies that oversee in the industry. A lot of these laws are tied to banking laws, and that's where the legality of playing in bitcoin casinos becomes such an interesting topic.
In the present, we're seeing country-based regulatory bodies from places like Malta, Gibraltar and the United Kingdom start to work together and recognize each other's licenses more and more. That's taking serious steps towards having a global governing entity, and once that happens, the role of bitcoin is going to be even larger than it is now because it'll…
VOLUM (VLM) Announces Commencement of Token Generation Event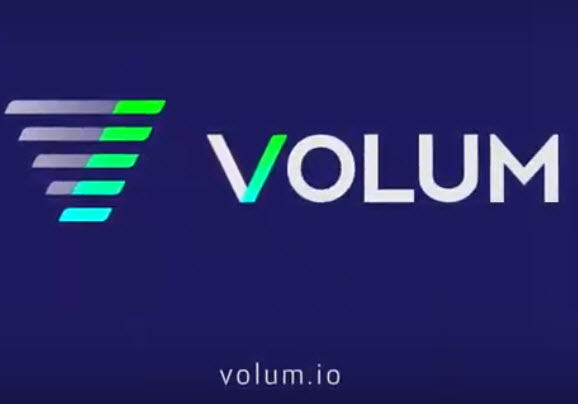 ESTONIA, May 4, 2019 – VOLUM (the "Company"), a multi-dimensional blockchain technology holding company, is thrilled to announce the commencement of the Volum (VLM) Token Generation Event ("TGE") beginning on Saturday, May 4. The VLM utility token is the native cryptocurrency powering the VOLUM supply chain and logistics management platform.
Driven by algorithmically intelligent software tailored to logistics and supply chain management, along with Internet-of-Things ("IoT") integrated functionality, and a backbone of hybrid public and consortium blockchain architecture, the platform is organized around the Volum (VLM) token. The VOLUM TGE will be managed by deploying ERC20 tokens on Ethereum Mainnet to maximize future access to cryptocurrency exchanges.
The VOLUM platform operates as a comprehensive control center for supply chain and logistics management operations. Companies who use this platform will be able to carry out a wide range of blockchain transactions including: Payments, Rewards, Purchase Orders, Legal Contracts, Regulatory Compliance, Taxation, Shipment Management, Letters of Origin, Customs Documents, Inputs/Outputs and Inventory Ordering, Delivery/Parcel Tracking, IoT Monitoring and Reporting, Big Data Analytics, and Inputs and End-Product Tracking/Traceability.
"The total addressable market for a blockchain-based supply chain solution is nearly $54 trillion globally, with the majority of the world's workers playing some part of this equation" noted Arnaldo A. Detrés, CEO of Bengala Technologies, LLC, the principle blockchain developer working to build the VOLUM platform. "However, blockchain solutions have been unable to…
How to Secure Yourself in Relation to Bitcoin: Top VPN Services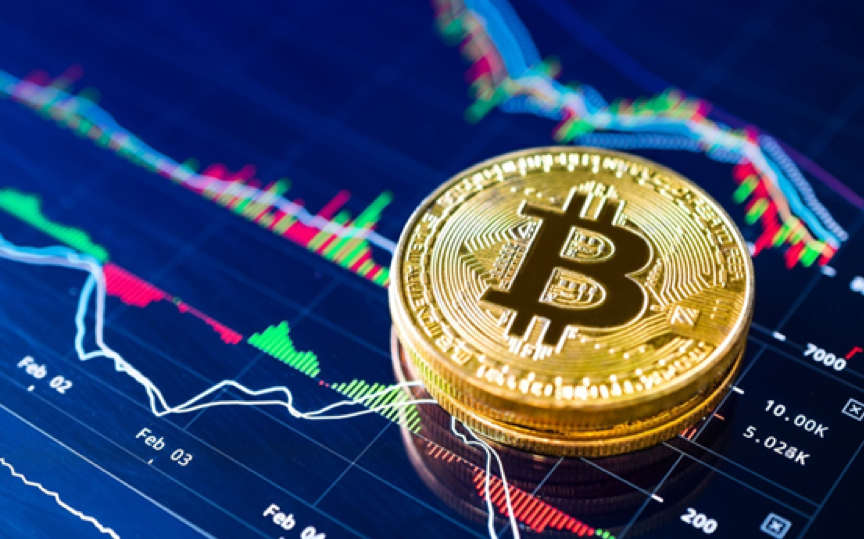 Nowadays, more frequently people opt to use cryptocurrency such as Bitcoin while dealing with financial transactions for its convenience, so its increasing prevalence isn't round-of-the-mill phenomenon but still, its users need to create fully protected cooltechzone to secure their data.
Recently, a great abundance of VPNs have started to accept it as a way of payment and it definitely makes sense: one buys VPN to retain anonymity on the Web, so why not to use the privacy-focused payment method? Paying for a VPN service with Bitcoins or any other cryptocurrency secures personal data from curious eyes leaving no traces.
What is a VPN?
Virtual Private Network (VPN) is generally presented by the group of linked to each other computers via the Internet. VPN boosts protection and provides a high level of anonymity to all types of Internet connections.
Security
While the connection to the ordinary Wi-Fi networks, a user usually gets access to the Internet directly, thus he becomes vulnerable to the hackers and the malware attempting to steal his personal data. On the other hand, applying VPN one transmits and gets data in encrypted form which makes it protected.
Anonymity
Generally, isn't hard to trace an Ip-address of any user and to identify his location with sufficient accuracy. With the help of VPN, the attacker will only get the address of the removed computer. Undoubtedly, the safeguard…