Age of Rust Adopts Enjin Coin with Plans to Create First Blockchain-Based P2P In-Game Rental Market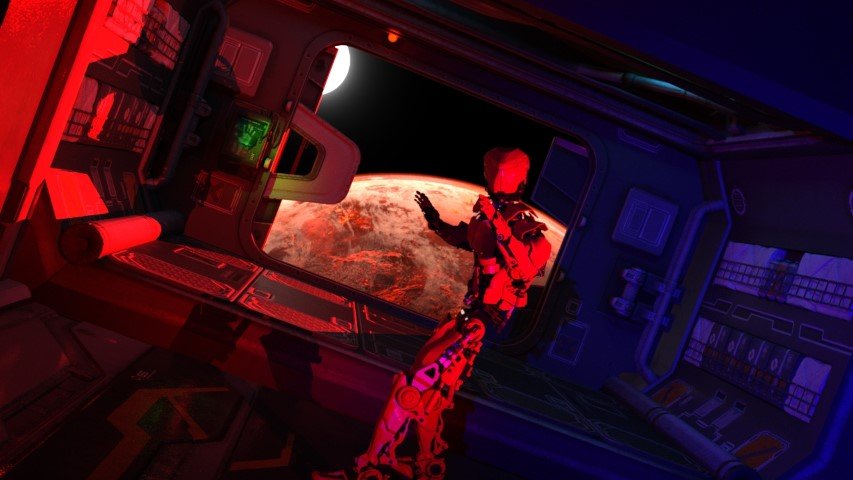 SpacePirate Games, creators of Age of Rust, a picturesque role-playing adventure game, has announced their adoption of Enjin Coin's platform to create and manage in-game ERC-1155 tokens. Featuring more than 650,000m2of in-game landscape to explore, Age of Rust implements creative challenges and puzzles with a prize pool of over 24 Bitcoin (BTC) hidden throughout the game.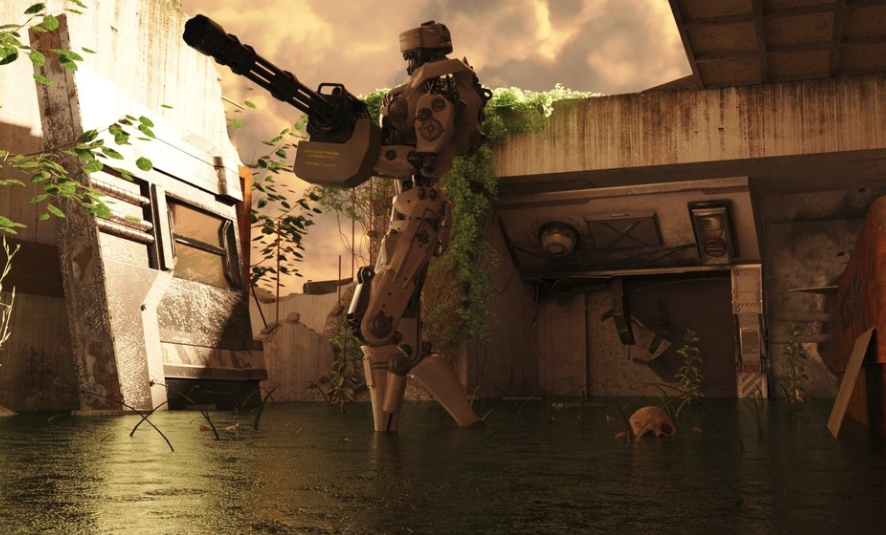 Age of Rust is the first ever game with plans to implement a blockchain-based peer-to-peer rental market. By utilizing Enjin Coin's smart contracts, SpacePirate will enable in-game asset rentals between players. Rented items will temporarily move from the lessor's blockchain address to the lessee's and will be returned once the rental period has ended. This will strengthen Age of Rust's unique community-driven gameplay by driving player interaction while also providing SpacePirate an organic source of revenue in the form of transaction fees. In this mutually beneficial rental scheme, lessors will also earn rental fees, while lessees will gain access to their desired assets.
One of the industry's most highly anticipated blockchain games, Age of Rust has reached later development stages and is expected to launch in late 2019 after nearly two years of production. SpacePirate has already released a text-adventure version of Age of Rust, with a prize pool of 4 BTC lying behind a series of complex puzzles in the online beta version.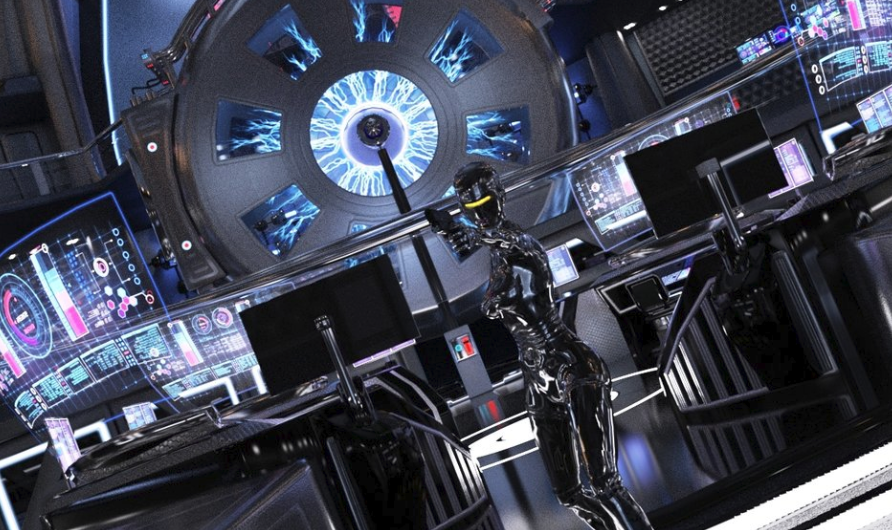 Age of Rust's economy runs on an in-game currency called "Rustbits." Rustbits will be migrated to ERC-1155 tokens and currently have a drastically fluctuating market cap that at times reaches up to $17 million. The game's collectible blockchain cards, called "Rustchain cards," are also already available. These cards currently allow access to game content and clues for puzzles but will eventually impact your character, gameplay, and storyline.
Age of Rust takes place in a dystopian future where the collapse of society has led to the end of all technological advancement. With no ability to advance or maintain existing infrastructure, everything is left to deteriorate and rust. Mech and powerful AI-enabled machines have turned against humans to steal and plunder for survival.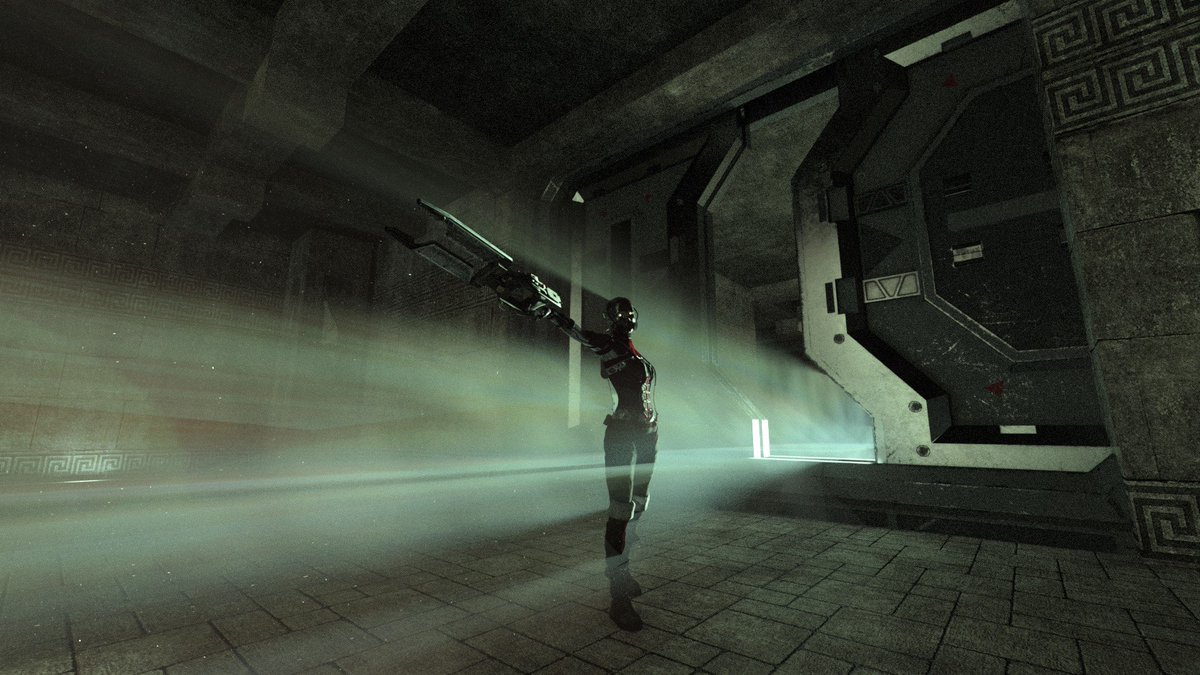 Players will explore abandoned space stations, mysterious caverns, and lost worlds, fighting other players, rogue machines, and hostile environments while solving complex puzzles along the way. The game is highly community-driven, with clues and secrets delivered through the Age of Rust Discord channel. As with all great open world games, you can choose to play solo or work with a team. This rich community-based gameplay has also inspired separate Discord channels for "solvers" to work together on puzzles and quests.
SpacePirate is currently working on Chapter 1 of the game, slated to offer more than 40 hours of gameplay. A total of six chapters will be available to play as they are released, which speaks to the immense scale of Age of Rust's gaming universe.
To find out more, visit https://www.ageofrust.games/ or ask questions within their Discord community: https://discord.gg/njjuTGD.
Why no one should be using banks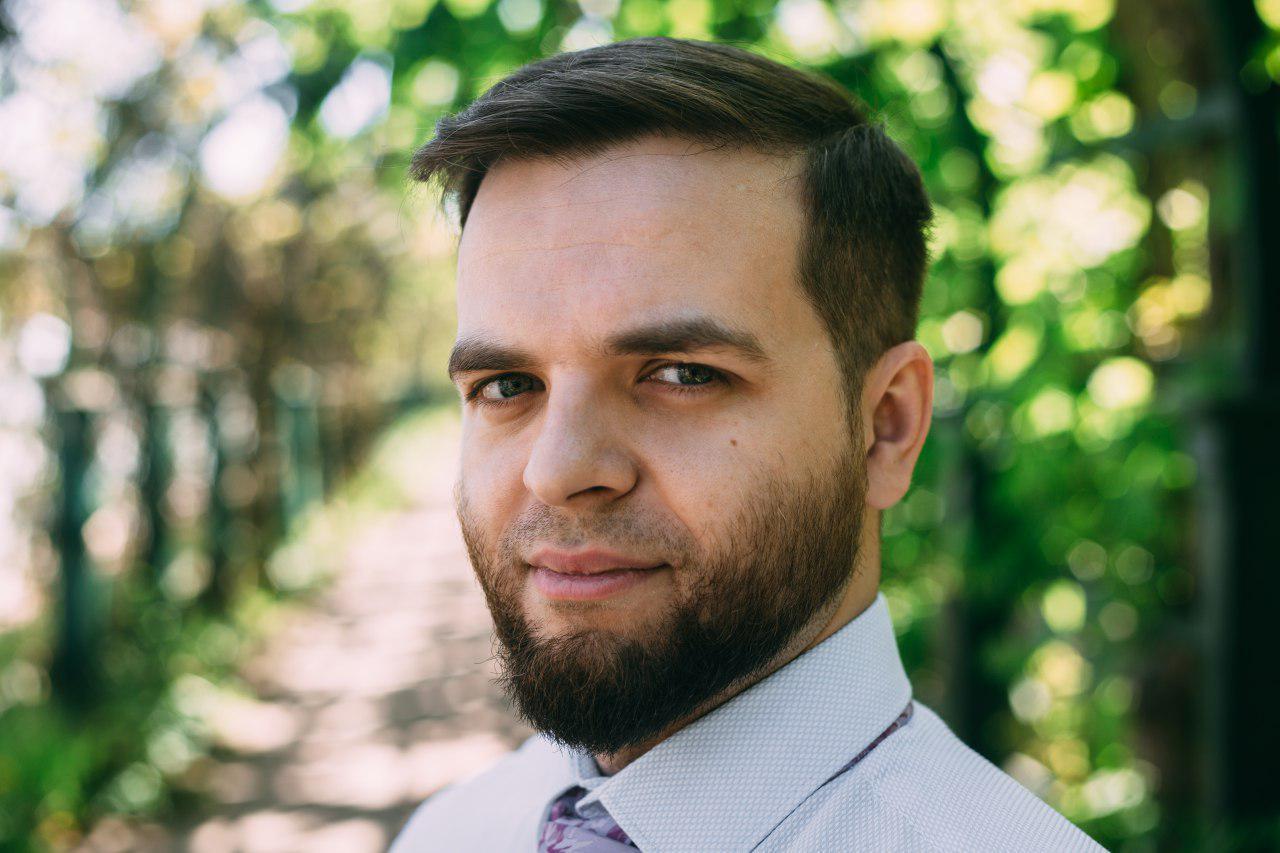 If government is the devil, the bank is a demon.
It's not your money anymore.
The moment you put your money on your bank account it becomes the property of the bank. Legally speaking you have just lend your money for minuscule interest. And since the money is not your, terms do apply, so you cannot withdraw all of them in one day, if the amount is high.
Government will know everything
Today banks are obligated to tell the authorities everything they know about you, including how much money you have, how you got it and where you spend it. The golden age of bank secrecy is over. Of course if you are a law abiding citizen, you might think that you have nothing to hide, but it's not about hiding stuff. It's about basic human right, and rightness for private life. The government should not be allowed to watch you.
Banks ask too many stupid questions
It's your money, you rightfully earned them, but still you need to explain to the bank where you got it from and be shamed by them. The funny part is that after long and painful due diligence process the bank may still decline in providing service for you.
They can legally suspend your account or even steal your money
Laws are not made to protect people, they are made to protect the…
Neteller to Launch a Crypto Exchange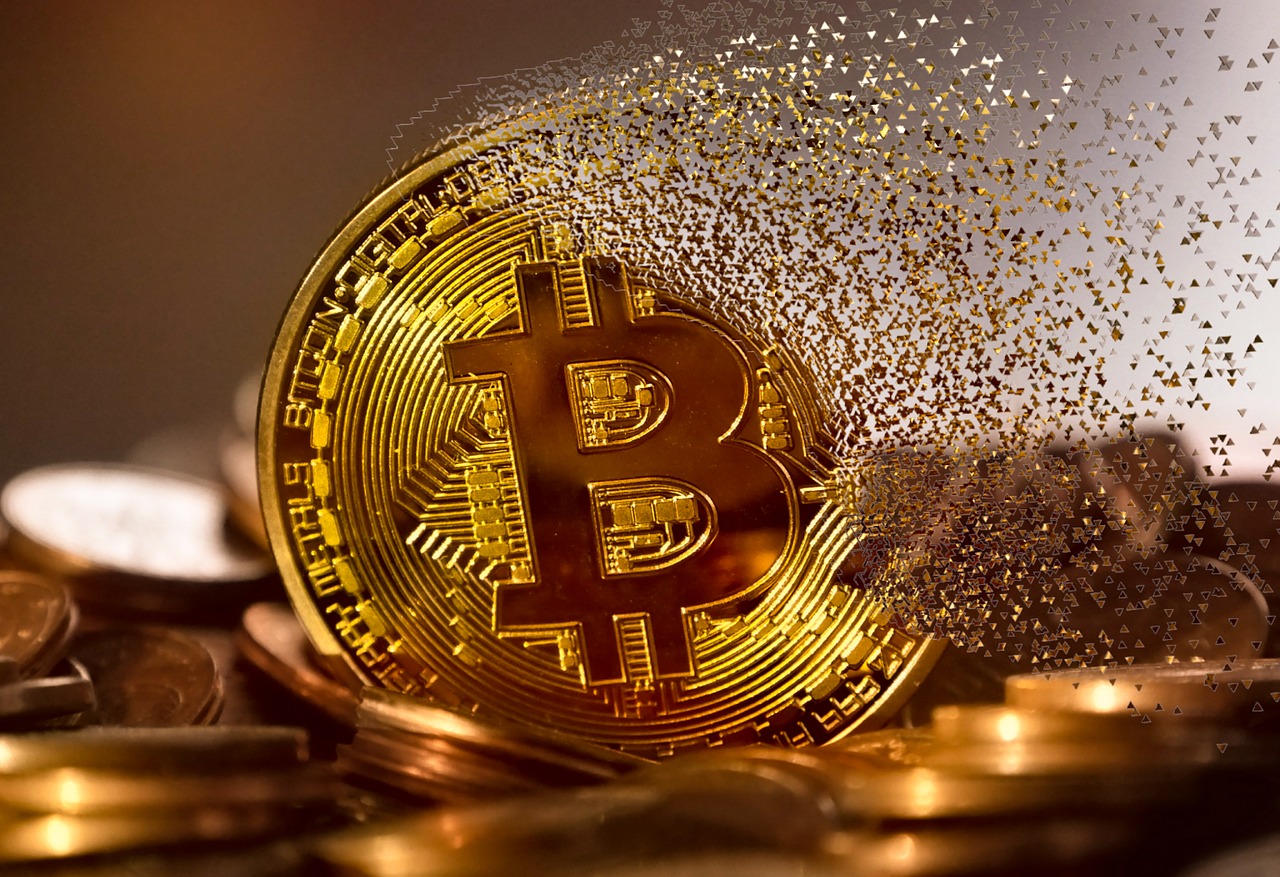 The way to make sure that the cryptocurrency momentum continues and that cryptocurrency credibility occurs is when big companies begin offering services based around cryptocurrency and other features of blockchain. This was certainly the case when Neteller recently announced it will offer a cryptocurrency exchange service in addition to its digital wallet services. The company announced that the 28 currencies compatible with the fiat wallet were able to buy, sell, and hold cryptocurrencies – including Bitcoin, Bitcoin Cash, Ethereum, Ethereum Classic, and Litecoin. It makes sense to begin with Bitcoin and Ethereum as they are seen as the originators of what cryptocurrency and blockchain can do and also the future of how blockchain can be used, despite news that Ripple may be set to topple them all. Neteller's move into cryptocurrency shows it has its sights set on a bright future of cryptocurrency and making it more accessible. But where do they stand now?
Neteller and Cryptocurrency
Neteller are optimistic about the exchange features of the digital wallet, claiming that they plan to add more cryptocurrencies in the near future. Neteller's benefit is the ease at which one can begin their cryptocurrency trading journey. Not only do a range of banks offer services to fund the wallets and exchanges, but so do a variety of online payment options. This helps remove the barrier to entry that exists in…
MGO Will Likely Generate Substantial Gains During 2019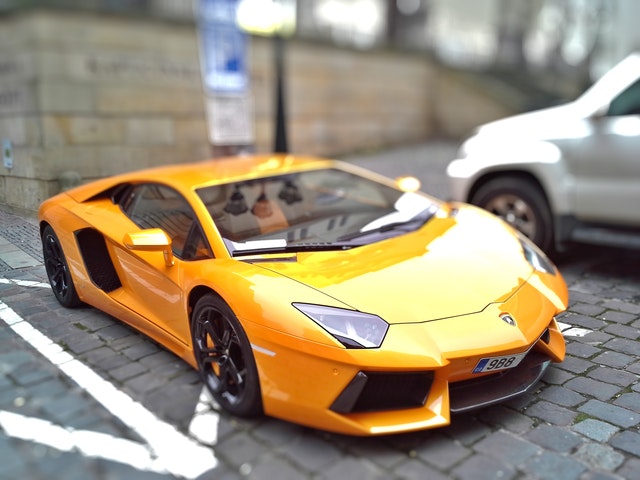 My new year's resolution is to put the past year behind me and start fresh.  This means to stop worrying about past losses and focus on all the exciting projects that blockchain technology has made possible.  When analyzing new projects, I tend to look for projects that have 2 advantages; growing industry and lack of competition.  Companies with these advantages have always done well in the equity markets and there is no reason to believe they won't do well in the crypto markets.  MobileGo (MGO) is one such project that will be one of the biggest winners during the next 12 months.
MobileGo's currency, MGO, performed better than nearly every other token during the past 12 months.  While most altcoins were plunging by more than 90%, MGO is only down about 50%.  And, since September, the MGO token has exploded by more than 200%.  These trading gains can be attributed to increasing adoption rates of the MGO token, most notably on the Xsolla platform.
Xsolla is a global powerhouse within the gaming industry.  It's a gaming platform that provides developers with critically important services such as marketing, billing, distribution, payment processing, and fraud prevention.  Xsolla's pay station allows for every developer in the world to monetize by providing 700+ payment types.  The company also has a global presence that is unmatched by reaching 200+ geographies, utilizing…