Bitto: An Innovative Bitcoin Exchange Platform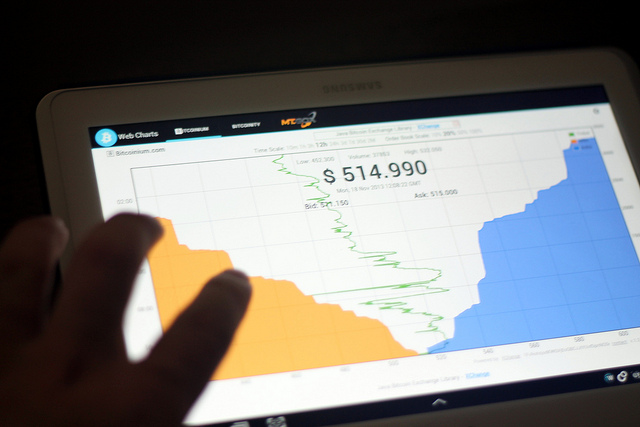 Introduction
Ever since bitcoin's inception in 2009, the price of a single unit of bitcoin as steadily increased, up until 2017, when the price exploded and caused mainstream investors and users all over the world to be plunged into a crypto frenzy. The industry has also given rise to several strange terms and phrases such as Buy Back, Smart Trading, Referral, Signal, Backed Loan, Proof of Stake, and Cryptocurrencies.
Despite the relative obscurity of the phrases, they've been readily gliding over the lips of regular individuals all over the world. Perhaps rightly so, as the price of bitcoin grew with an exponential 450% within the last three months. The sharp price increase and excitement of the industry have secured bitcoin's place in the mainstream.
However, despite the cryptocurrency's increasing popularity it still not easily available and accessible all over the world. In fact, many traders in certain regions are still very limited when it comes to bitcoin trading.
At the moment, the majority of cryptocurrency exchange platforms provide a service which charges users exorbitant trading fees in exchange for a slow system. In addition, most exchanges have demonstrated a single-minded approach when it comes to trading. They provide their customer only with trading options and seem oblivious to other financial solutions that they can provide to their customers to enhance their overall bitcoin experience.
Why choose Bitto
Bitto has been created with the goal to provide its users with a wide array of products and services that will bring much-needed relief to the increased obstacles faced by regular users. The products and services have been designed in such a way to be practical, functional, stable, and above all realistic.
This is especially true of Bitto's core service, an online cryptocurrency lending platform. This platform has been created to offer its customers with a sense of security and transparency. The platform was designed to offer both borrowers and lenders with an optimum service that is both driven by market trends while being easily accessible and user-friendly.
To achieve this goal, the platform is endowed with excellent support services which can cater to any customer's every need that is compliant with Bitto's core values. Bitto has been created to be integrated into the customer's every day with ease and a level of competency that is sure to impress.
The Bitto platform has integrated six separate core models into one user-friendly exchange. This system not only ensures conveniences but also allows their customers to generate revenue using several sources.
The platform's own cryptocurrency, Bitto Coin, will be available in a limited supply of 30 million. Of the total coins, only 21 million will be allowed to be in circulation at any given time, while 3 million Bitto coins will be used to reward Bitto holders within a period of 24-months.
What is Bitto Coin?
Bitto Coin, has been created using the Ethereum Blockchain network and is based on the Ethereum coin, ERC20. The developing team chose the Ethereum network as it offers investors more cost efficient transaction fees as well as a more efficient network.
Bitto will utilize the PoS Reward system over that of the traditional Proof of Work (PoW) system in an attempt to be more environmentally conscious. In addition, the coin will serve as a digital asset to be used on the platform for collateral lending.
PoS-based cryptocurrencies have proven time and time again that they are much more efficient than their PoW counterparts. This is especially true when it comes to being cost-efficient, as PoS is less heavy on energy consumption than PoW.
The developers behind Bitto Coin chose this system in order to create a network that is more sustainable has the long-term possibility. This decision will also ensure that Bitto is based on a strong foundation that will later positively affect both Bitto Coin's market supply and price.
The benefits of Bitto
What sets Bitto apart is the fact that the platform was created to think about its users need. The platform's unique and comprehensive integration which offers its customers several tailored benefits including a support team that is dedicated to seeing you thrive, a PoS system committed to the environment, progressive organizational tools, as well as a borrowing/lending portal.
Because Bitto was designed with the investor in mind, they reward their investors with 30% of their circulating coin supply. Long-term Bitto holders can look forward to future Bitto coin rewards.
Bitto is primarily driven by the goal to shape and cultivate the brand new wilderness that the cryptocurrency landscape has to offer. To achieve this ambition, Bitto is dedicated to providing world-class service to customers from all over the world, while still ensuring that every individual user has access to precise trading and tailored services at their fingertips. This quality service is underpinned by a dedication to customer security. The support service at Bitto has implemented only the highest security measures to protect their customers and servers against malicious attacks.
To date, a large portion of ICOs has offered prospective investors unrealistic promises together with an unsustainable business plan and fraudulent promises. Bitto believes that honesty, transparency, and a realistic outlook is key to a good relationship with investors.
The team behind Bitto is dedicated to providing a secure lending platform that is driven by a realistic approach. This attitude will go far towards ensuring that the platform is accessible to a diverse customer base. In addition, Bitto wishes to ensure that all customers enjoy an optimum experience on their platform.
What Bitto offers
The Bitto platform has been created to be internationally orientated. On this platform, users will be able to:
Trade any cryptocurrency from any location across the world with access to friendly 24/7 support that can aid you in any issue.
Get tips and tricks from international profitable traders.
Easily use the Bitto Coin on the platform while the developing team still creates a relationship with merchants all over the world.
Use the Bitto token to access a wide variety of services on the platform such as loans, staking, or signal trading.
Depending on each investor's contributing tier, they might be eligible for the Free Forever program where ICO investors can enjoy unlimited trading at no added cost. Members of lower tiers, however, will still enjoy several benefits such discounted trading fees. To activate these benefits, members simply have to use their Bitto tokens on the platform.
Bitto has created a unique lending system for its customers. Borrowers can use the platform to get a loan while keeping their own cryptocurrency. In all loans, up to 70% of the total loan value will be taken into account to provide for the event of extreme market volatility. This means that the customer's cryptocurrencies remain secured in a signature wallet.
Lenders receive added benefits after reaching the Bitto hodlers tier. This is reached after the lender has staked on the Bitto platform for an uninterrupted period of 15 days. After becoming a Bitto hodler, lenders will be allowed to make loan contracts with borrowers at no additional cost. However, any external lender will be subject to paying a small fee before being allowed to operate on the platform. Once a lender has selected their country, they will be allowed to only operate from this area, in an attempt to limit instances of money laundering on the platform.
Future Development of Bitto
Bitto hopes to provide its services in both an online and offline capacity. The trend in the cryptocurrency industry is to operate purely online as it suits the medium of virtual currencies and is more convenient to access. However, Bitto believes that this eliminates a vital part of the customer relationship. This has inspired the company to established brick-and-mortar offices in locations all over the world which customers are encouraged to visit for a more personal Bitto experience.
For more information, please visit the Bitto website or read the ICO whitepaper.
Disclaimer: This article should not be taken as, and is not intended to provide, investment advice. Global Coin Report and/or its affiliates, employees, writers, and subcontractors are cryptocurrency investors and from time to time may or may not have holdings in some of the coins or tokens they cover. Please conduct your own thorough research before investing in any cryptocurrency.
Image courtesy of Fabian Figueredo via Flickr
The Bitcoin Revolution: Everything You Need To Know To Take Profits

Bitcoin is soaring high in the cryptomarket once again, and experts are expecting a return of the bullish trend of 2017. The current Bitcoin price is $7,615 as of 23 May 6:56 AM UTC. This significant jump comes just six months after the Bitcoin price plummeted to a low of $3150 in December 2018. Since then, Bitcoin has experienced steady growth and gain in the market. However, in the last 30 days, the Bitcoin price peaked to $8,320.82, its highest price ever. This phenomenal jump occurred in a span of only 10 days breaking the Bitcoin record so far of significant gains made in short time frames. This positive growth has led to experts forecasting the Bitcoin price to hit the $20,000 mark by the end of this year.
Since entering the market almost 11 years ago, Bitcoin is still at the top of the global cryptocurrencies list. The current circulating supply of Bitcoin is at unbelievable 17,708,875 BTC. The market trend of the Bitcoin price has remained positive even when the currency did not maintain an uptrend. Cryptocurrency researchers believe that Bitcoin has the potential to grow up to a high of USD 50,000 within the next two years.

How to Profit from Bitcoin…
3 Altcoins That Are Outperforming Bitcoin and Will Likely Face Consequences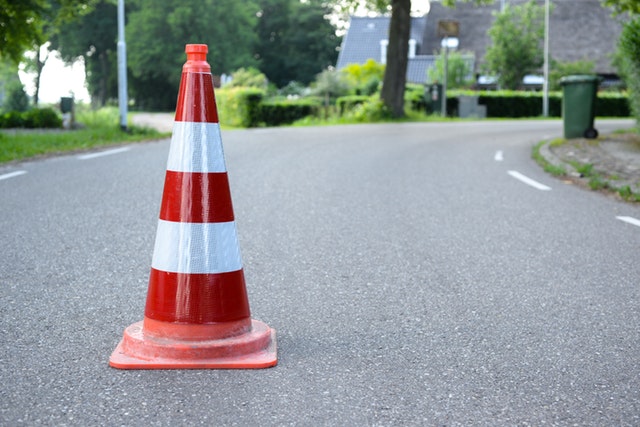 The crypto market is going through a period of massive recovery in the past few months, which has caused the investors' optimism to return. While all eyes are on Bitcoin (BTC), as usual, the largest coin seems to be struggling with a major resistance level at $8,000 at the moment. While this level was breached a few times now, every breach resulted in a correction.
At the time of writing, BTC is approaching this level yet again, with its current price being at $7,985,79, and rising further. The price managed to grow by 1.06% in the last 24 hours, and will undoubtedly hit $8,000 in a matter of hours, if not sooner.
However, while Bitcoin continues to remain volatile and struggles with waves of growth and decline, there are some altcoins that are not following its path. Of course, most of them are performing in pretty much the same manner as BTC, as they always had. But, a few coins have actually managed to outperform Bitcoin in recent months.
While optimists believe that this might lead to decoupling from Bitcoin — something that only Binance Coin (BNB) managed to pull off up to this point — it is likely that there will be consequences for these cryptos. This likely means that a price drop for these specific coins awaits somewhere in the near future, as outperforming BTC…
3 Cryptocurrencies Most Likely to Follow Bitcoin's Performance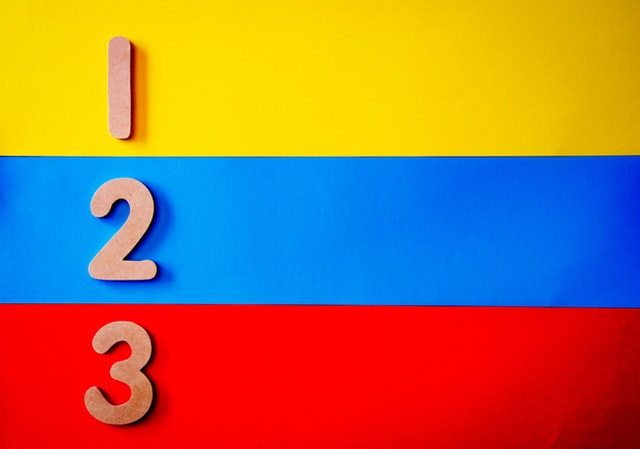 For more than a year, the cryptocurrency market has been dominated by bearish influence, with most coins seeing constant drops, or stagnation, at best. This all changed in the past few months, starting with Bitcoin which once again started leading the market up, bringing one minor rally after another.
BTC itself experienced massive losses in 2018, with its price going down by around 84%. Most other coins among the top 10 mirrored its performance, and some of them experienced even greater losses. However, now that Bitcoin sees gains again, these cryptocurrencies are still following its example, and many of them have seen massive breakouts. Some of the more notable altcoins that followed Bitcoin's recent example are Ethereum (ETH), Stellar (XLM), and Cardano (ADA).
Ethereum performance mirroring Bitcoin's price
As mentioned, Bitcoin led every rally so far, but before it did, its price first went through what is known as an ascending triangle pattern. The pattern held for around five months, which is exceptionally long for the crypto world. However, once the pattern was finally broken — the coin's price skyrocketed, more than doubling itself within only two months.
One thing to note is that Ethereum performed in pretty much the same fashion. After five months of struggle and confusion for investors, the second largest cryptocurrency also managed to break the pattern and skyrocket as well. It…