Here's Why Energycoin (ENRG) Is A Smart Cryptocurrency Recovery Play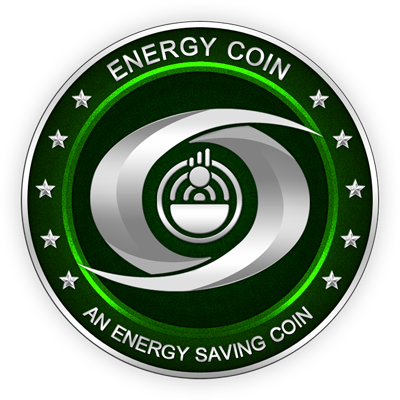 The wider cryptocurrency space has been fraught with negative sentiment over the last week or so and, as we head into the coming weekend, the early stages of recovery are starting to show, with many of the major coins up double-digit percentage points during the session on Thursday and holding steady moving into the early session on Friday.
The hope is that this recovery will hold and prices across the major coins won't dip below the fresh monthly lows that were recorded during the middle of this week.
Many of the smaller, lesser-known coins also fell in line with the overarching market weakness but, at the same time, many have failed to track the recovery of the larger coins over the last 24 hours or so.
Energycoin (ENRG) is one example of this, having fallen from highs in and around $0.47 a piece on January 12 to $0.16 at lows yesterday, before recording a slight (but far from equal to that recorded in bitcoin and others) recovery to current levels at $0.20.
We think that there could be plenty more room for recovery up to and potentially beyond the above-mentioned $0.47 price threshold between now and the end of the first quarter of this year and, in turn, we think that current levels might be a nice opportunity to pick up some cheap tokens ahead of said recovery.
So what is this one all about?
For anybody new to Energycoin, the idea behind its creation was to develop a cryptocurrency that was in many ways similar to bitcoin and, by proxy, could be used to facilitate both stored value type acquisition and payment transactions, but that wouldn't bring about the large energy requirements associated with bitcoin as and when it scales to mainstream usage levels.
Bitcoin is rooted in what's called Proof of Work (PoW) whereas Energycoin is rooted in Proof of Stake (PoS). PoW is the process by which people (or miners, more accurately) use computing power to verify transactions on the bitcoin blockchain. PoS is also used to verify transactions but it doesn't require large amounts of energy because large amounts of computing power aren't required – it uses staking (based around how many coins an individual node on the network holds) to favor those with more incentive to validate transactions correctly, dramatically reducing the energy required to deal with transaction verification even at incredibly large scale usage.
In pretty much every other way, Energycoin is like bitcoin, so the idea is that the currency can serve as a viable alternative to companies or groups or entities that wish to take advantage of the benefits of a cryptography-based transaction system but that don't want to potentially add to the large carbon footprint associated with the high-energy demands of a PoW transaction verification system.
So why do we think this one might be a smart long-term allocation?
Energy usage and consumption curbing is very much a hot topic outside of the cryptocurrency space right now and, as mainstream adoption within the space increases, it's increasingly overlapping.
As the implications of high-energy demand PoW systems start to weigh on scaling, which is something that is already happening, the industry is going to look for alternatives and we think ENRG has positioned itself (both in terms of branding and in terms of technological compatibility) wells to take advantage of this shift in industry focus.
What do we want to see as supportive of our thesis?
We'd love to see the company behind the coin score some big-name partnerships as we move into the first half of 2018 so as to solidify its position and, in turn, to validate its offering and underpin a longer-term investment thesis.
We will be updating our subscribers as soon as we know more. For the latest on ENRG, sign up below!
Disclaimer: This article should not be taken as, and is not intended to provide, investment advice. Please conduct your own thorough research before investing in any cryptocurrency.
---
Image courtesy of EnergyCoin
ONGX – Tokenized Ownership of Pharmaceutical Facility Listed on HOBIT.io

OncoGenerix.io and OGInvest Limited have announced that the ONGX Token will be tradable via the Hobit.io exchange. The ONGX Tokens are built on the ERC20 blockchain protocol, serve as a SAFE (which stands for "simple agreement for future equity"), and will be exchangeable at the option of the investor for equity-token securities.  The ONGX Token offering is a first-of-its-kind digital investment opportunity, the company stated, as it offers tokenized ownership of a pharmaceuticals manufacturing facility. Through ONGX Tokens investors have an opportunity that is typically available only to industry insiders and large investment firms, the company stressed. 
"We are excited to see OncoGenerix.io work with Hobit.io, as we believe it is a strong ecosystem to provide ONGX investors with potential liquidity. We believe ONGX is the pharma industry's largest digital offering to date, as measured by target investment size, underlying valuation, and production capacity of the asset. The ONGX Token brings pharma production investments to a much larger audience and democratizes the pharma investment opportunity," said the president of Hobit.io Mr. K. Holtser.
The OncoGenerix project anticipates to benefit from a combination of the OncoGenerix plant's strategic location, favorable valuations of pharma manufacturers, and continued global pharma market growth. As a novel and generics pharma producer, OncoGenerix specializes in injectable…
Business incubator GDA Ventures acquires first client MobileGo, introduces MGO Token for blockchain gaming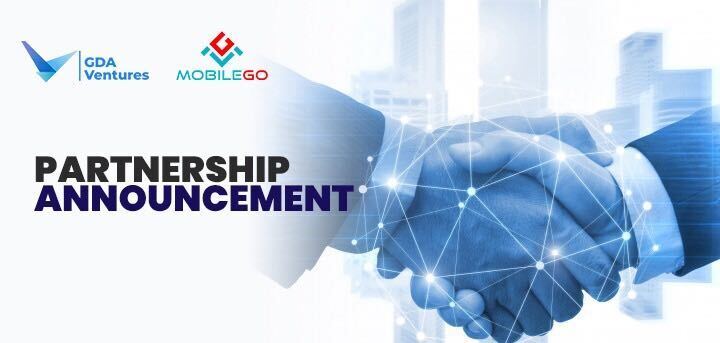 GDA Ventures, a business incubator backed by the GDA Group of companies, has  announced its first client – blockcain gaming platform MobileGo (MGO). The MobileGo project was initially launched in 2016 and focused on gaming, with significant closed partnerships including Unity and Xsolla, the gaming industries leading game engine and one of the most utilized payment processing providers. 
Similar to many early blockchain projects, MGO built a significant community and blockchain offering while securing partnerships with top companies in the industry. The 2018 market crash combined with failed deliverables from various signed partners slowed the project down. Now, as crypto sees a revitalization, MobileGo has engaged GDA Ventures to restructure and revive the MGO project, the two companies announced.
"This is a huge step forward that will continue to bring innovation and originality to the blockchain gaming ecosystem; benefiting developers, gamers and everyone in between. We are very excited to work with GDA Ventures as their experience with venture incubation and development will help take MGO to the original heights set out in 2016, becoming an industry pioneer that bridges the gap between gaming and blockchain," the MobileGo team announced in a statement.
MGO co-founders were some of the first to recognize that peer-to-peer gaming and unique…
SyncFab Boosts Aerospace Division While Strengthening MFG Token Utility
Manufacturing blockchain company SyncFab has been selected as an official showcase solution finalist for the United States Air Force AFWERX program, the company announced this week. AFWERX is a community of innovators devoted to creating a faster and smarter US Air Force. SyncFab showcased its technology enabling agile manufacturing and reverse engineering of mission-critical component parts. 
Additionally, Jason Smith, a veteran in the aerospace industry, joined the SyncFab team recently.  Smith possesses a tremendous knowledge of the industry, having worked with L3 Vertex Aerospace, the United States Air Force, commercial airlines, and government agencies to uncover business opportunities for engineering, maintenance, and repair services. 
SyncFab's advisory board has also welcomed Urs Breitmeirer, former group CEO RUAG Swiss Aerospace Defense CO to boost the blockchain adoption strategy. 67% of space and aerospace executives anticipate the combination of blockchain distributed ledger technology, AI, XR, and quantum computing will have a transformational impact on their organization as reported by Accenture. With thousands of suppliers responsible for delivering advanced and innovative components or materials to Tier 1 suppliers and OEMs, supply chain and logistics have long been critical to the success of every major aerospace and defense program, SyncFab team stated.
This substantial reinforcement of the core team at SyncFab is expected to help boost the aerospace industry…