Here's A Key Bullish Metric For Bitcoin (BTC) That No One's Talking About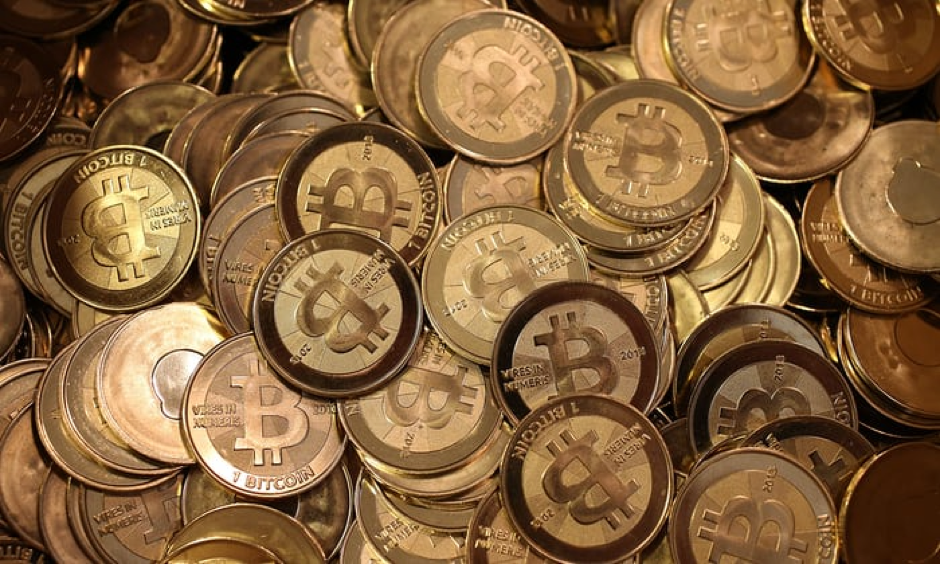 Right now, Bitcoin (BTC) goes for in around $8200 apiece and currently trades for a market capitalization (at this price) of around $139 billion. Much time has been spent over the last six weeks or so trying to figure out where price will eventually bottom out and, subsequently to, turnaround to resume its overarching upside momentum.
Much of this analysis and time has been spent focusing on previous price levels as relates to things like moving averages as well as volume metrics.
There's another key metric on which we can focus, however, that might be more accurate as far as allowing markets to ascertain exactly where things stand in the bitcoin price right now – market capitalization.
The thing with market capitalization in the space is that it doesn't represent what it represents in the space for which the term was coined, the equities markets. This is something that many people overlook or ignore outright when evaluating coins. Ripple (XRP), for example, is priced at around $0.77, just a tiny fraction of bitcoin's price, but its market capitalization puts it as the third-largest currency on the market.
There is a degree of similarity between the equities markets and the cryptocurrency space in that a larger total supply will generally result in a reduced price (analogous to a company issuing more shares and its share price reducing accordingly) but that's about why things end, especially when you take into consideration that the token market capitalization is measured against fiat.
Anyway, the point where trying to make is that with the vast majority of coins, market capitalization isn't a reliable metric. With bitcoin, however, it is. The fixed supply combined with the ever-increasing difficulty associated with bitcoin mining (in other words, the restricted rate of new coins entering the market) creates a situation in which market capitalization can be a major indication of strength or weakness.
In turn, we can look at historic key market capitalization levels as similar in implications to historic key price levels.
And we've got one in and around current pricing.
As mentioned, right now, bitcoin trades for a market capitalization of a little over $139 billion. $100 billion flat is a major psychological key level from a market capitalization perspective and it's one that initially broke back in October, when price traded in around $6000. Subsequent to the break, the bitcoin price ran to around $7000 before dipping to retest the $100 billion market capitalization level. The retest proved strong (to a degree, at least, price broke below it for a single day before resuming its uptrend) suggesting that this is a major support level in markets right now.
Fast forward to February 6, and the bitcoin price fell to $6300, representing a market capitalization of $106 billion. From here, and as mentioned, it has since appreciated to current levels.
The assumption is, then, that this retest of $100 billion market capitalization as support, and importantly, this successful retest of this level, indicates that we could finally have seen the turning point for the markets and, in turn, that we should see a continued appreciation from here on out as markets recover towards the $10,000 mark and beyond.
Nothing is confirmed, of course, and if we fall once again to the $100 billion level, it will again become a key level to keep an eye on as indicative of near-term action, but as far as technical indicators go, this one looks sound.
Let's see what happens.
We will be updating our subscribers as soon as we know more. For the latest on BTC, sign up below!
Disclaimer: This article should not be taken as, and is not intended to provide, investment advice. Global Coin Report and/or its affiliates, employees, writers, and subcontractors are cryptocurrency investors and from time to time may or may not have holdings in some of the coins or tokens they cover. Please conduct your own thorough research before investing in any cryptocurrency.
---
Image courtesy of Global Coin Report Archives
Bitcoin Price Tilts Higher Amid Uptick in CB Consumer Confidence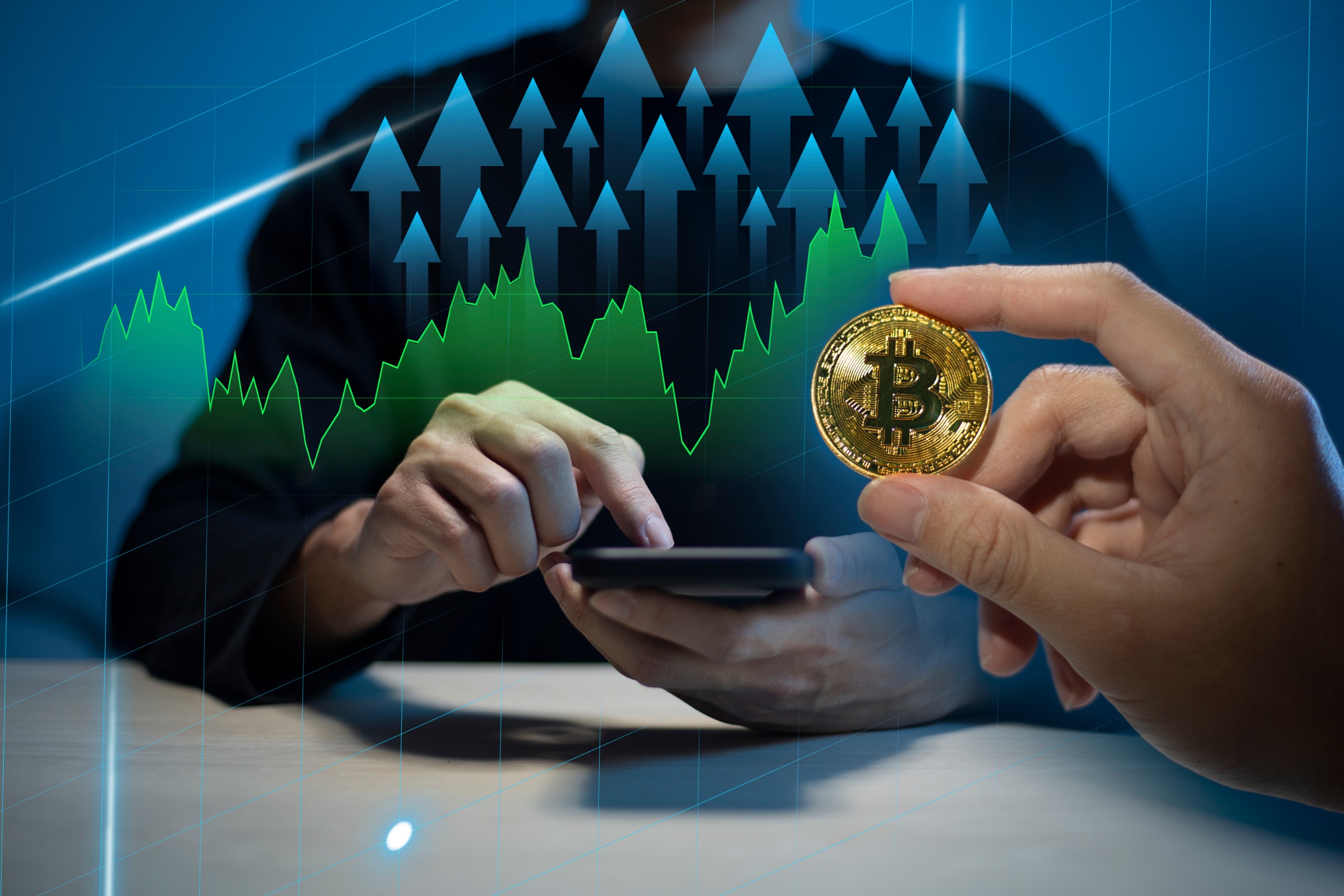 Bitcoin price has been in the green for two consecutive days, recovering from its slight slump on Monday. The coin has increased slightly in the past 24 hours, while its year-to-date price increased by 71.28%. Bitcoin's total market cap has climbed 5.86% in the past 24 hours to $552 billion, while the total volume of the coin traded rose by 10.35%.
Fundamentals
Bitcoin price has been recovering for the past two days from its slight decline on Monday. The largest cryptocurrency by market cap slipped on Monday after the Commodity Futures and Trading Commission (CFTC) sued Binance for allegedly violating trading rules. In a court filing, Binance, the largest crypto exchange platform, was said to have violated eight provisions of a commodities trading law.
The lawsuit which was filed by the CFTC earlier on Monday in a federal court in Chicago has the potential to upend the operations of the crypto exchange platform. The lawsuit saw the price of Bitcoin drop 3% to $26,508, while the Ethereum price fell 3.5% to $1,704.56. Crypto exposed equities were also affected as Coinbase and MicroStrategy fell 10% each.
Even so, the largest digital asset is trading higher as Bitcoin's net exchange flows jump to their highest level in 10 months. Data by Glassnode shows that the net exchange flows ticked higher by nearly 4,180 BTC, recording the largest net increase since the collapse of LUNA in May 2022.
The crypto…
Bitcoin Price Jumps to Highest Level in 9 Months on the Back of the UBS Merger Deal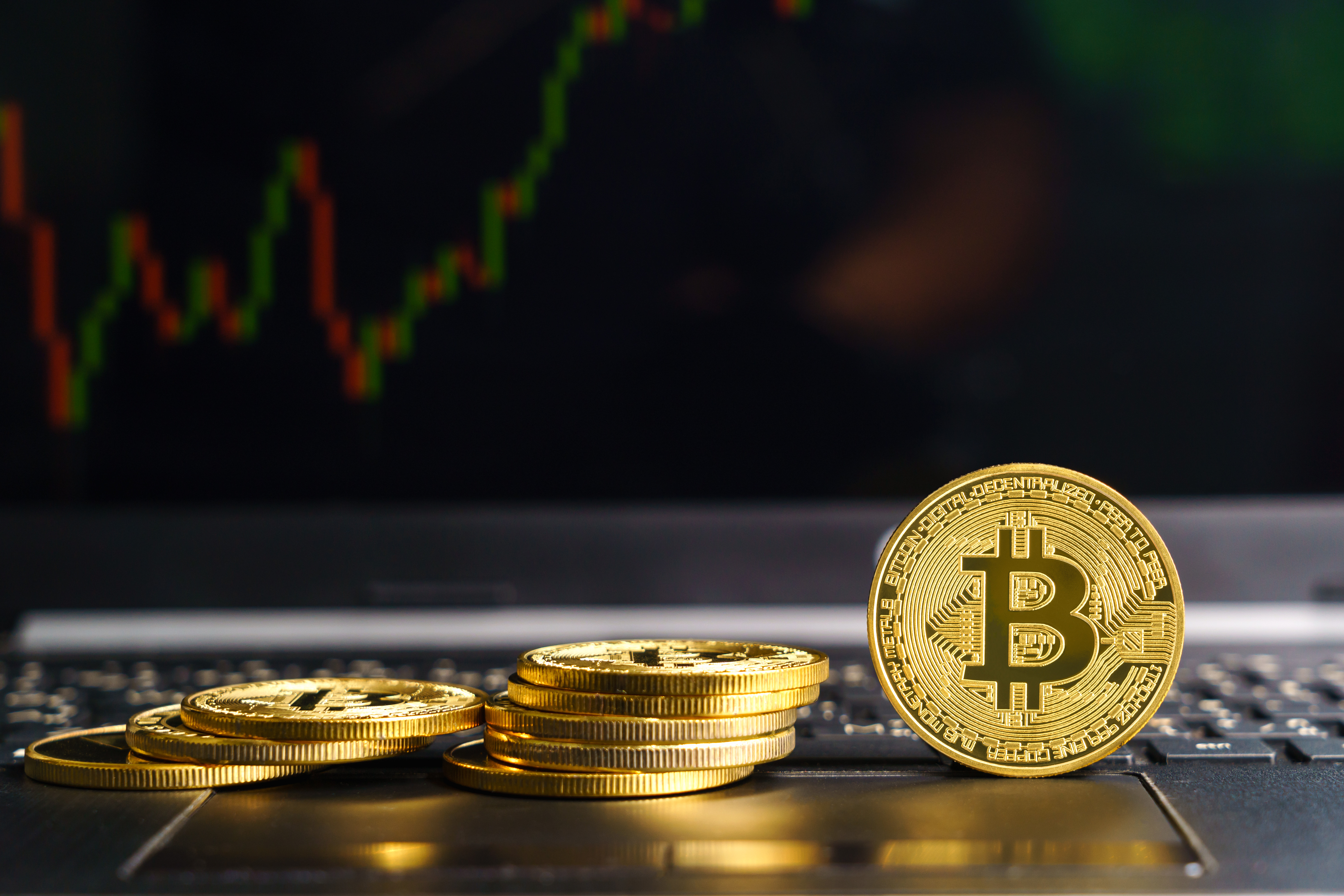 Bitcoin price has been hovering above its highest level since June 2022 over the past few hours. The largest cryptocurrency by market cap has jumped by 28.30% in the past week, while its year-to-date price inches higher to 70.63%. Bitcoin's total market cap has increased by 4.77% over the last 24 hours to $547.7 billion, while the total volume of the coin traded rose by 50%.
BTC Skyrockets
Bitcoin price was rallying on Monday as most altcoins slumped, led by the largest altcoin by market cap, Ethereum. The global crypto market cap has increased 2.49% over the last day to $1.18 trillion, while the total crypto market volume jumped 34.88%. Bitcoin's dominance inched 0.98% over the past 24 hours to 46.34%, its highest level since June 2022.
The recent global banking crisis in which three major banks in the US were closed within days has pushed the BTC price higher. Silvergate Capital, Signature Bank, and Silicon Valley Bank recently disclosed operational difficulties, prompting regulators to shut them down.
Switzerland's largest banking institution, UBS, announced on Sunday that it had entered a merger deal with its embattled rival Credit Suisse. UBS announced that it would buy its rival for $3.25 billion, with Swiss regulators playing a key role in the ideal. According to the Swiss National Bank, the merger will secure financial stability and protect the Swiss economy.
Bitcoin reacted positively to the news, cruising…
Bitcoin Price Extends Rally as Latest US CPI Reading Falls in Line With Market Expectations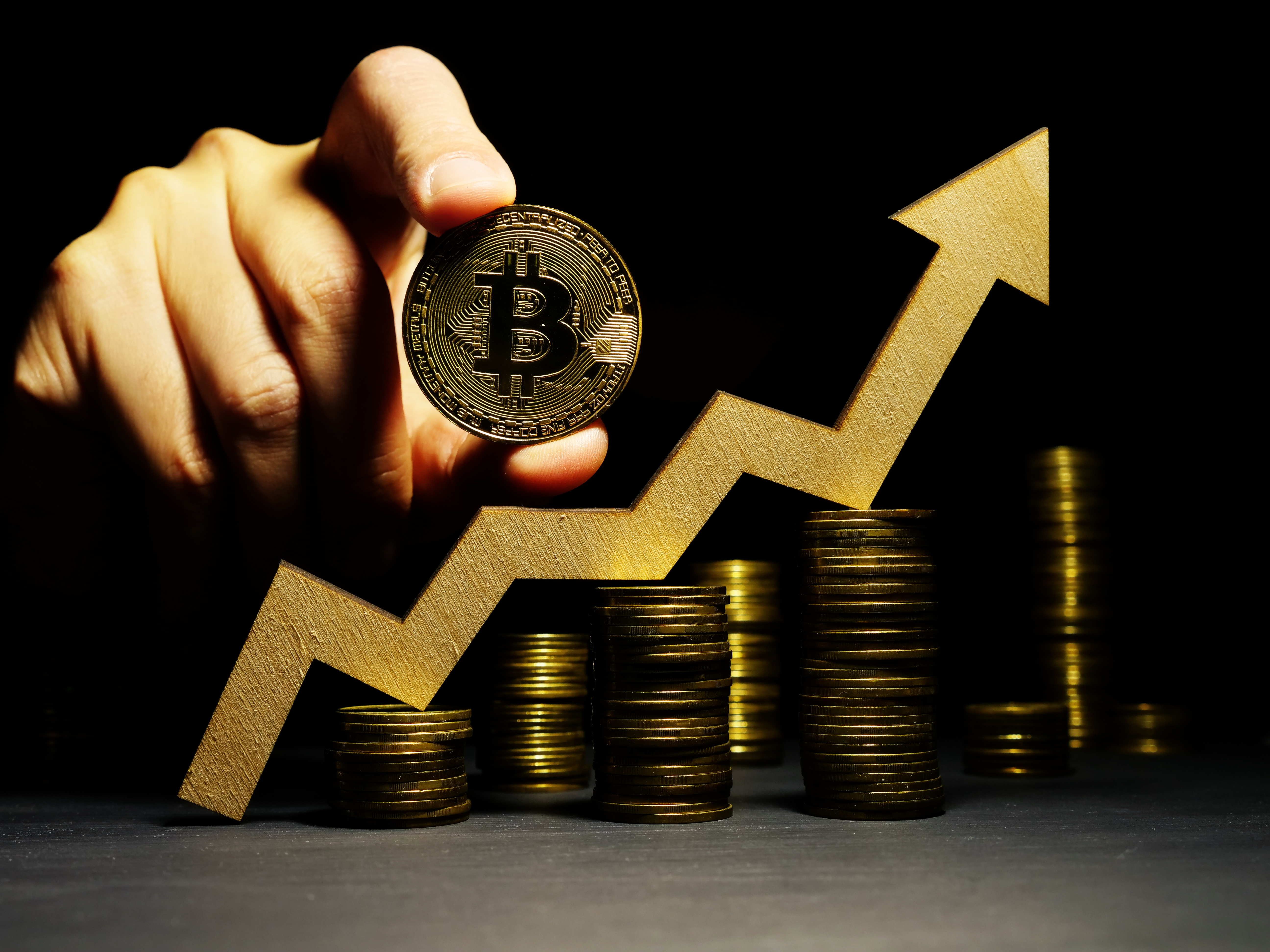 Bitcoin price has been on a 4-day consecutive rally, jumping more than 29% since Friday when Silicon Valley Bank collapsed. Despite the tough year so far, BTC has been among the best-performing cryptocurrencies, jumping 57% in the year to date. At the time of writing, Bitcoin was trading 7% higher at $25,820.
BTC is Outperforming
Bitcoin price has been rallying in its recent trading sessions despite the collapse of the Silicon Valley Bank last week on Friday. The coin's recent rally has been largely boosted by the current bullish momentum in the markets. Bitcoin's coin market cap has increased by more than 7% in the past 24 hours, while the total volume of the coin traded slipped 8%.
Data by Coinmarketcap shows that the global crypto market cap has increased further by 5.19% to $1.13 trillion, while the total crypto market volume has decreased by 15.96% over the same period. Bitcoin's dominance has increased by 0.83% over the last day to 44.24%.
The rally in the crypto market has been intricately linked to the recent US Consumer Price Index (CPI) data. The Bureau of Labor Statistics (BLS) reported a 0.4% increase in inflation in February from January, matching consensus estimates by analysts.
The CPI reading declined to 6% year on year, down from 6.4% in January, in line with market expectations. The core CPI, which excludes volatile food and energy prices, came in at…