Here's How NEO (NEO) Gets To $1,000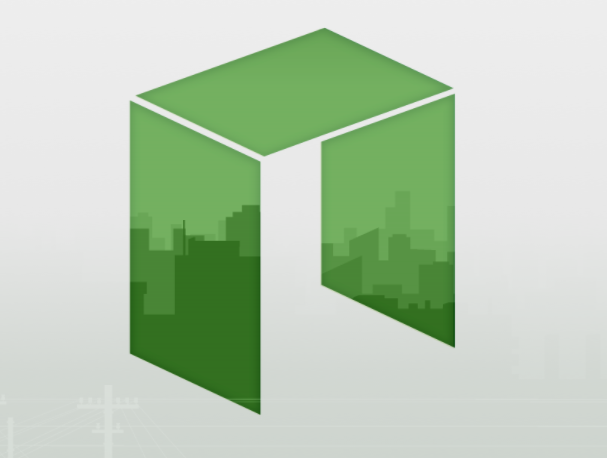 NEO (NEO) currently trades for $113 a piece and, at that price, commands a market capitalization of a little over $7.34 billion. Just as with the wider cryptocurrency market, this one was subject to a considerable weakening over the last six weeks or so, but, unlike many of its peers, NEO has staged something of a strong and sustained recovery subsequent to the decline.
Specifically, and as mentioned, NEO now goes for $113 apiece, which is down around 30% of highest but marks a 36% recovery from lows and to be trading less than one third off high is more than many of the bigger coins in the space can say.
We think there's plenty more to come, however, and that the latest one is indicative of our bull thesis for the coin.
Here is what we are looking at.
For anybody unfamiliar with this one, NEO is very similar in concept to Ethereum (ETH). It's designed as a platform on which third parties can build decentralized applications and the associated cryptocurrency, NEO, is tied to the platform in that the accused as a sort of gas payment asset in order to support the decentralized applications built on top of it.
So why do we think this one has a chance when Ethereum already dominates the decentralized applications space?
Well, this week, the company's founder and CEO, Da Hongfei, took the stage at NEO's DevCon and outlined a number of initiatives designed to fuel growth going forward both for the platform and the company behind it.
One element of this event, however, struck out for us above all others and it's on this element that we are resting our long-term bullish thesis for NEO.
What are we talking about?
Well, Ethereum has become incredibly popular because of the wave of ICOs harnessing the technology to raise capital and to build blockchain based companies. Some projects have built on NEO's blockchain (there's a list here for anyone interested) but far fewer than the amount that has been built on Ethereum.
Here's what Hongfei had to say about this:
"The first killer app of blockchain is Decentralized Gold, [so]Bitcoin is the first killer app of blockchain… the second of these, are ICOs and we have to admit, that ICOs have brought many people to this industry–they helped Ethereum to become the second largest cryptocurrency."
The third killer application group, however, is decentralized exchanges, and, as pointed out by Hongfei, the NEO blockchain is perfect for hosting this sort of technology.
Decentralized exchanges will need the following features:
Quick transaction times
Finality
Interoperability
Digital identity
Stable coin for universal pairs
With that list of features in mind, now look at the NEO tech breakdown:
High TPS 1,000/sec
Finality: NEO only needs 1 confirmation for transaction approval and distributed consensus
Interoperability through NeoX
Digital ID through NeoID/Ontology
Stable Coin: Alchemist
As illustrated, NEO fits the exchange remit perfectly and we see this as being a major boon for the company and its growth throughout 2018.
in other words, this is an area of the market that has yet to mature because current solutions (we are looking at you, Ethereum) aren't up to the task. NEO, on the other hand, very much is and can step up where Ethereum fails.
Our target?
$1,000 by the end of 2018.
We will be updating our subscribers as soon as we know more. For the latest on NEO, sign up below!
Disclaimer: This article should not be taken as, and is not intended to provide, investment advice. Global Coin Report and/or its affiliates, employees, writers, and subcontractors are cryptocurrency investors and from time to time may or may not have holdings in some of the coins or tokens they cover. Please conduct your own thorough research before investing in any cryptocurrency.
---
Image courtesy of NEO
Is Unification (UND) XRP 2.0? IEO April 10th at UTC+8 on Bitforex!

Unification is a Hybrid blockchain solution for Enterprise. Above is my interview with CEO Neyma Jahan I explore what is Unification, how does a WRKchain actually work and why is this something people will quickly adopt. What is a really telling story here is that this is one of the few ICO/IEO/ITO etc… that actually is revenue positive which I honestly could not think of many others that were?
Neyma and team come from a background in real business, and they are focused on bringing blockchain adoption to the next level. They decided to go with the WRKchain or better known by some as a permissioned sidechain so that nodes can work together even if they do not like each other.
An example:
In education, we have tons of issues with plagiarism in universities and several, miss this and people write half copied thesis papers and get away with it. Imagine now for papers across Ivy league to Community colleges a system where professors come to a consensus about papers. Now also think of it this way those professors reading this paper all must read it, evaluate it, and come to a consensus. This will take out the professor knowing that student and give an honest overall evaluation. So each professor is basically a node. Then for each paper, there would be…
Adoption from the grass roots: The reason its just not happening yet!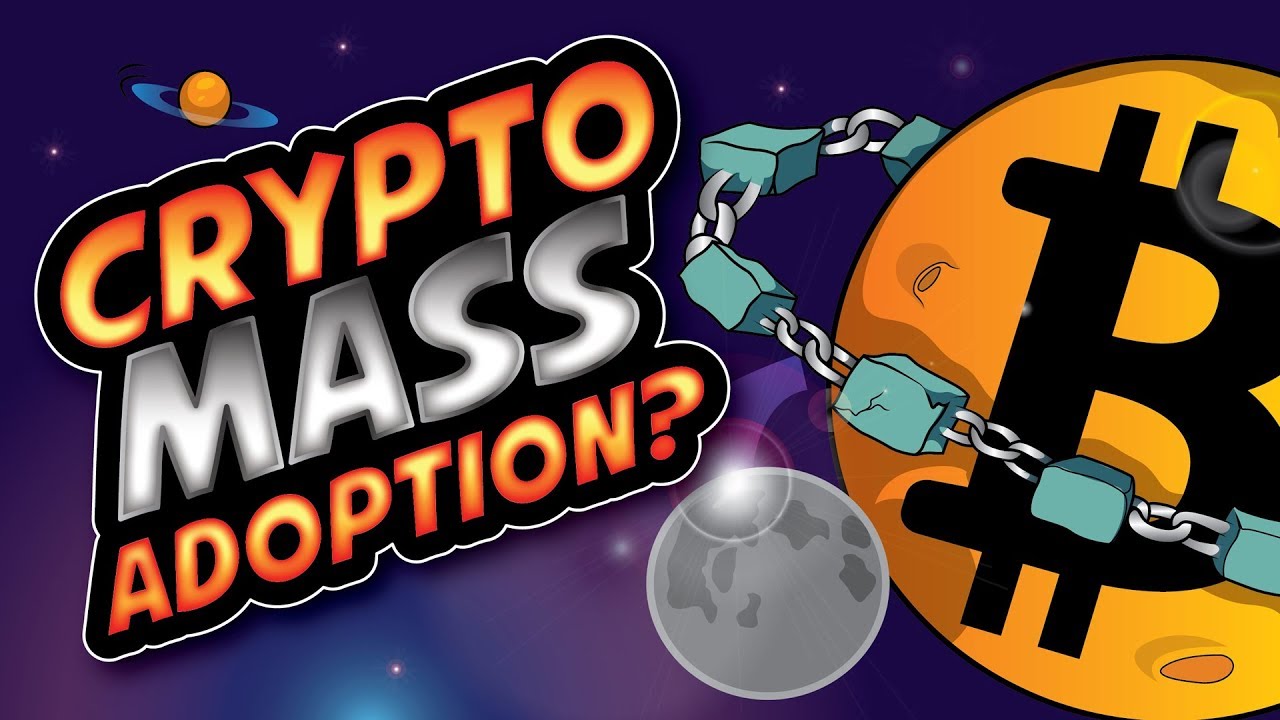 As someone who has been extremely involved in the cryptocurrency space the past 2 years, and 6 as an investor I want to point some things out.
The whole space is full of egomaniacs
When I first got involved as an investor in 2013 buying 2.5 BTC I thought very little of where it could go. It was a small tight group of believers back then. As the space evolved you found there were more and more Craig Wright's. What I mean by that is there were tons of people with massive egos who did not care what others said. It was okay before 2016-2017 as I wasn't so closely following what was going on.
Once I got involved in the space more quit my job and went deep into the space I noticed something. I saw a tom of egomaniacs pretending they really knew what they were talking about, I saw people acting like they knew everything about everything and I saw CEOs who had little to no hope other than big talk and hopium.
In my opinion, we need more humble leaders in the space, people who truly care about it more than making as much money from people as they can. People who aren't showing off watches during a hash war that ended with zero winners, and led us into the longest crypto winter…
Stablecoins aren't the answer for Crypto!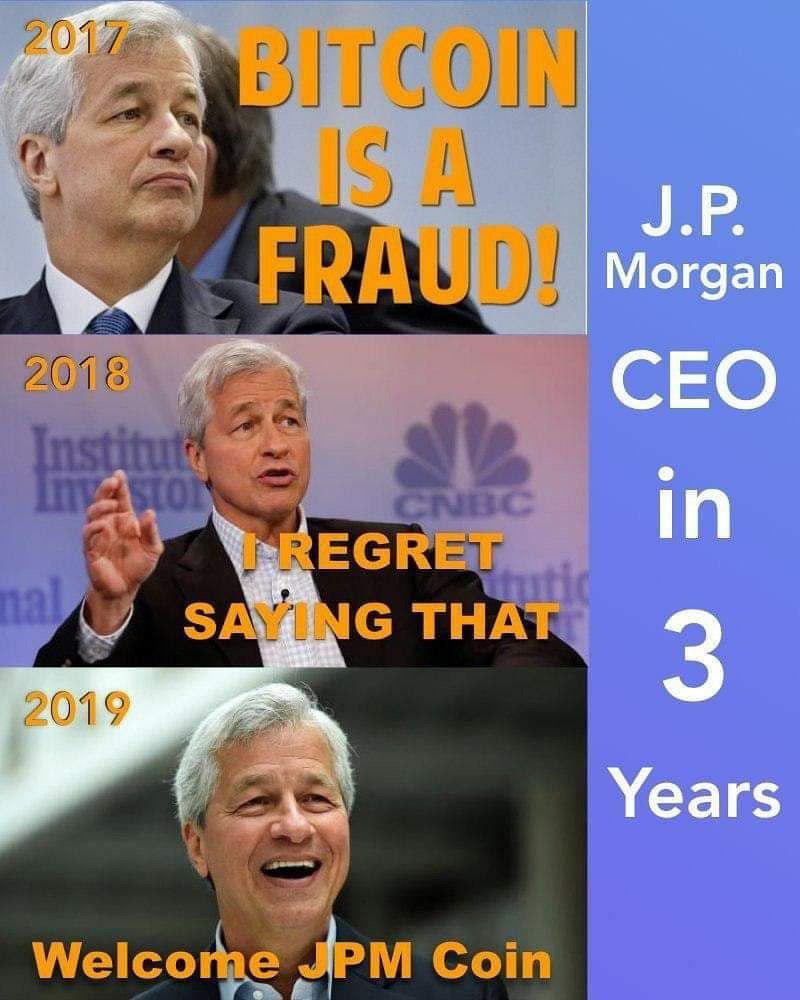 Please Subscribe if you enjoy the video.
Jamie Dimon and Bitcoin
JP Morgan's Jamie Dimon is well known for his hatred of Bitcoin and love for the blockchain. It is understandable that he does not really have any clue what Bitcoin was created for or where its inherent value comes from. In a clip from 2017 at the Institute of International Finance seen HERE.  Jamie Dimon was cautioning people saying bitcoin will one day hurt them, that bitcoin has no value, that blockchain is amazing and he loved it. Its really odd that a man would have such a hate for bitcoin and it was also clear that he did not understand the cash he values so highly loses 2-3% per year from inflation.
Inflation of currencies
To put that last statement into perspective, the USD loses between 2-3 cents of inherent value each year. This means if you leave money in the bank the last 5 years your 1 USD from 5 years ago is now worth only $.90. Yes that actually is true and how inflation works, but with bitcoin if you had bought a dollar in 2013 at say around $100 BTC your 1% of the BTC today would be worth over 35USD today. This is because Bitcoin's price is based on supply and…