PACcoin (PAC): What on Earth is PAC?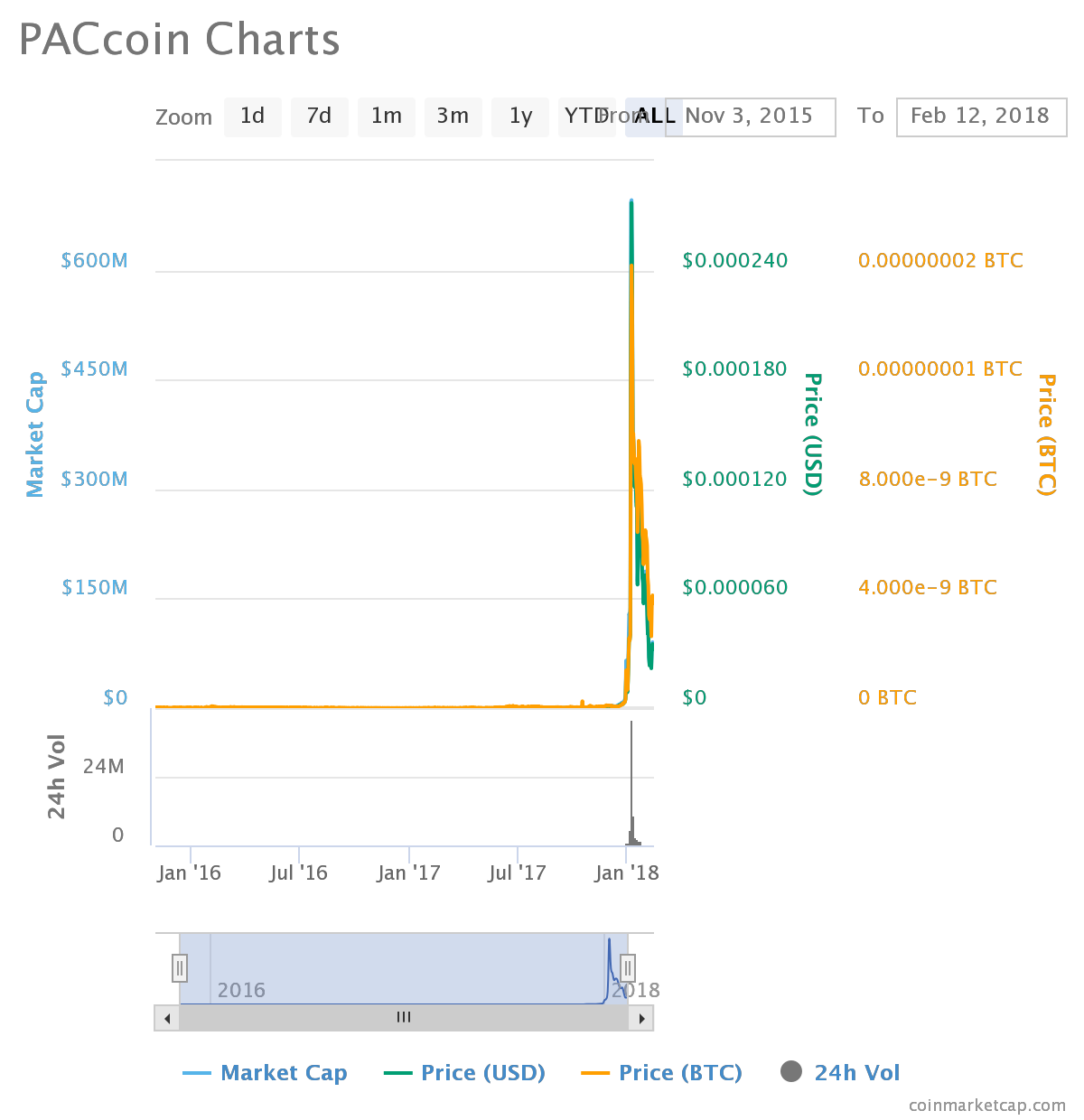 PAC has been around for some time now, but it seems that everyone is wondering: what on earth is PAC? There is only a few information about what PACcoin is, but one is for sure – this coin is at its cornerstone already starting to trade at 0.0000$. Seems like a cost-effective chance for investing? It might be. Let's see what we can find.
What We Know About PAC
PACcoin is said to be an alternative currency – whatever that means – but no one can tell for sure what the main idea behind this token is. Some tokens can brag about supporting communication, the entertainment industry, gambling, science or pose as unique platforms that enable easy and simple commerce, PACcoin is simply an alternative. An alternative to what? For other coins possibly. But, this coin has a long way to go before it can be even considered as a source of serious and successful investments.
This token was first launched almost five years ago, in 2013. The coin was launched and developed by William Corliss, and back in that time, PACcoin was known as Pacific Nation the Kingdom of God PACcoin – talking about a dramatic entrance!  Once the token was re-launched and rebranded it had nothing to do with the "Kingdom of God or Pacific Nation," but PAC stood as an abbreviation for People's Alternative Choice Coin. Again, we have that "alternative" in its name. But, alternative for what?
That remains unclear.
However, PACcoin developers have decided to create another project, called Redemption, obviously in terms of redeeming for a pretty undeveloped coin, as basically that is how the public sees PAC.
The rest of potential investors see it simply as a new cheap investment and a new opportunity to potentially earn some cash. 7
The Redemption was scheduled for February 1st, and the re-launching is announced on March 1st.
What is going on With PAC at This Moment?
PACcoins started to trade at 0.0000$ as of only a couple of days ago. Later on, the coin gained some on its price with a couple of increases that helped the price jump from non-existent to existent. After the latest decrease that made the price drop for over –9%. This decrease led to the current price of 0.000031$, which is still better than having the coin traded at 0$.
For now, it remains uncertain what will happen with PACcoin and how well this coin will perform after being re-launched three weeks from now. For now, we strongly advise to give this token a thought and consider investing – the price is still too low, so even if the coin drops again, you won't be losing much money.
Just remember that big coins can drop as well as "small" coins. As far as the idea behind PAC concerned, it looks like we will have to wait for March and see what we'll be dealing with.
We will be updating our subscribers as soon as we know more. For the latest updates on DGD, sign up below!
Disclaimer: This article should not be taken as, and is not intended to provide, investment advice. Global Coin Report and/or its affiliates, employees, writers, and subcontractors are cryptocurrency investors and from time to time may or may not have holdings in some of the coins or tokens they cover. Please conduct your own thorough research before investing in any cryptocurrency.
Image courtesy of coinmarketcap.com
3 Coins with the Largest Potential in 2019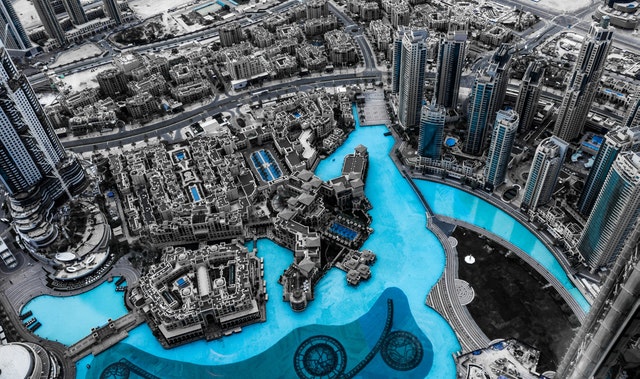 2018 has been a pretty bad year for digital coins, and after the initial market crash that occurred a year ago, everyone was expecting a bull run that will fix things. Obviously, it never arrived, and instead of that, all that crypto market experienced was an entire bearish year and another crash in mid-November.
Now, however, it is a brand new year, and attempts to shake off the bears' grip can be seen even in these first two weeks. The market is still struggling and mostly losing value, rather than gaining, with most coins being in trouble once more. Still, a lot can happen in a year, and most investors remain optimistic regarding 2019. Here are some of the coins that are believed to have tremendous potential, and to be the hope of this year.
Bitcoin (BTC)
Of course, Bitcoin comes first. This is the first cryptocurrency which is still dominating the market, with no other coin being even close to its market cap or price. BTC is the coin that has reached the most prominent heights, and it also lost the most in the previous year. However, there is still hope, as there are several projects and events scheduled for this year that might turn things around for the number one coin.
One thing that is expected is the approval of Bitcoin ETFs…
Do or Die: 3 Crypto Projects that Really Need to Deliver Soon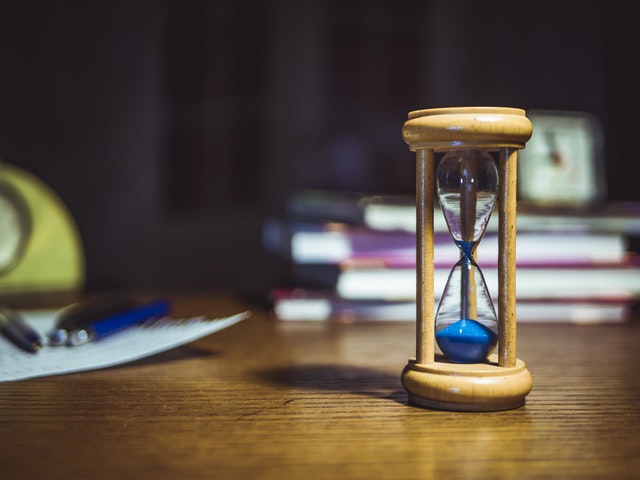 Crypto projects have gone through several crucial periods of development, and while it is fascinating to watch their progress to maturity, a lot of investors are becoming impatient. During the first few years, they were barely known, only talked about in specific groups, among those developers and investors who had the luck to find out about them in the early days.
The next several years, altcoins started appearing, and the voice of cryptocurrency slowly started to spread. Then, there was a period of hype, when crypto exploded, and the entire world finally learned about this new technology that promised to change the world. Naturally, the overhype led to a market crash and price correction that we experienced last year, but the impact was made, and the world is still talking about them on a daily basis.
However, now is the time for cryptos to deliver on their promise, grow up, and start showing results. There are high expectations for many projects, but for various reasons, they have yet to deliver, and many are hoping that 2019 will be the year when they finally do it. Let's see which 3 crypto projects really need to show results, and soon.
1) Ethereum (ETH)
Are you surprised to see Ethereum at the first spot? The project has been a top cryptocurrency for years, why would it be in danger now?…
3 Cryptos To Blow Up In The Next Bull Run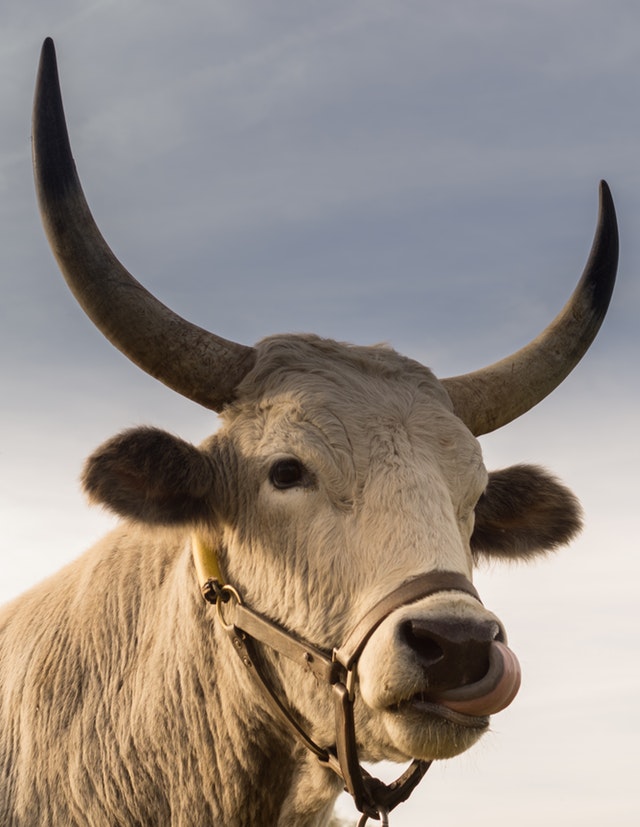 It has been an entire year since the last real bull run in cryptos and most traders and investors are ready to experience the excitement of their favorite coins blowing up once again. Ever since January 2018, all that the crypto market was experiencing were price drops, with minor attempts at recovery, which would only lead to another decline in prices.
However, there are several reasons to believe that this situation might change in 2019. Naturally, many are hoping to see it happen sooner, rather than later. One such reason is the natural progress of the crypto market. According to analysts, the market moves in cycles, which include bearish and bullish behavior alike. With the last bearish trend taking up the entire year of 2018, it is now time for the more positive development to take place.
Another reason includes large projects that have a goal to deal with problems that the crypto market has been facing, such as high volatility, scalability, and alike. If developers were to find solutions to problems like these or at least provide a better alternative to the current situation, this could encourage investors to become even more active within the crypto space, which can lead to a lot of positive development.
Finally, there are projects that aim to bring institutional investors to the crypto market, by solving issues that institutions are most…