Analyzing The Best-Performing Cryptos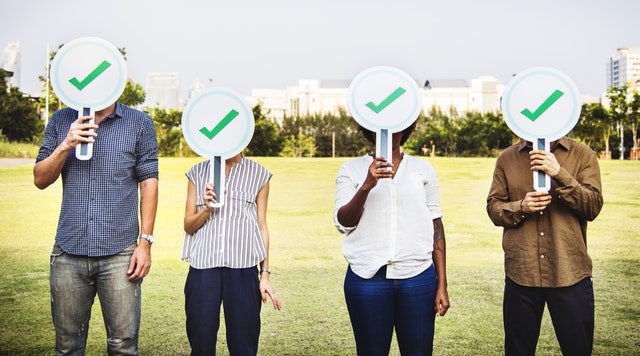 Over the nebulous first half of this year, some tiny cryptos were able to grow by more than 1000% and reach the desired top 100, while others that were already in the top 50 bastions simply zeroed. What factors led them to perform like this? Luck, external factors or well-made decisions?
First of all, it is important to clarify that it would be unwise to analyze them disregarding the market context (crypto and non-crypto) of the period, so we're using a holistic approach.
In our timeframe, considering the traditional market cycle of emotions, in contrast to the standard chart below, the euphoria quadrant had a much larger peak and a much shorter duration, starting in the middle of 2017 and ending at the beginning of 2018, while we were stuck in the period of "excitement" since, maybe, 2015. The emotions in red passed in a rush and at the end of July, we were already in deep "despondency".

Source: https://russellinvestments.com/ca/insights/the-market-cycle-of-emotions
Besides to the fact that the market completed half of the cycle in less than half a year, some very relevant things, besides the usual phenomena expected of an investment market, happened during this period. In addition to the hype the period enjoyed and the fact that bad, inexperienced investors were frantically joining the crypto market, we are gathering increasing evidence that there was artificial inflation caused by exchanges using tether for wash trades at the end of 2017, making the fall even sharper than it should be (according to the most recent studies, 60% of Bitcoin's growth during the boom is linked to the wash trades). Artificial inflation has further increased the interest for bitcoins. With a much more intense fall than what we could expect from a "natural cycle". investors took their money out of cryptos as fast as they bought them in 2017.
The first half of 2018, therefore, was a period of exaggerated caution and consternation about cryptos. Everyone knows the story: in February, bitcoin lost 50% of its value in 16 days. Ripple was also similarly damaged in this period. But besides most coins, which had similar highs and lows, there were some that were apparently enclosed in a vortex where no rules existed.
The bitcoin price chart, in the first half, was as follows:

Source: coinmarketcap.com
We watched its value halve in February, all very much like what was happening with basically all the others cryptos,
Ethereum, for instance:
Source: coinmarketcap.com
Now let's take a look at our #1 performer, PacCoin (PAC), with 1,4811.33% gain percentage:
Source: coinmarketcap.com
How PacCoin achieved this performance? And why does its chart look this odd?
On March 6, PacCoin, with a market cap of $ 36.304 billion, was listed on CoinMarketCap as the third most valuable currency, surpassing Ripple with its $ 32,388 billion. Nobody understood why the 2013 currency had grown so much, but many rushed to buy the bearish crypto, which suddenly presented a brutal drop in its price without any explanation. Now here's the explanation: a CMC bug, which divided all other coin caps by 100 (for better visualization) apparently left PAC behind, making it look 100 times more valuable than it actually was. After the fall, apparently, those who surfed in the wave still managed to maintain a decent price for a few months, until it returned to its 0.0052 USD price again. Congratulations on the # 1 position, PacCoin!
Our second runner is Hexx (HEX), with 1,268.96% of growth gain
Source: coinmarketcap.com
Apparently, its market cap raised from 3.000.000 to 20.000.000 from April to may and finished at 9.321.000 in July. Hexx is a fork of ZCoin and also forked itself in March. It features the zerocoin protocol (a protocol which makes every transaction completely anonymous, including the amount sent) and masternodes. It's also promising to fork itself again, this time from Bitcoin into a coin called BZX, with the same features. Hexx features instantaneous transactions and CPU mining. It's not really clear why it grew so much, but it certainly doesn't look like a whale's work.
The coin was already hyped before it was released. Apparently, a bunch of people was really excited about the possibility of a modern Monero.
Mithril (MIT) takes the third place, with 992.53% gain percentage
Source: coinmarketcap.com
The coin's price was exponentially growing especially in April and May, the worst moment for most other cryptocurrencies. Mithril, which we already posted about before, is the quirky Chinese cryptocurrency created by a pop star which comes associated with a Snapchat copycat app called Lit that actually rewards people for their popularity. Apparently, Lit enjoyed some widespread adoption in Asia, which probably contributed to Mithril's success.
Casinocoin (CSC) deservedly shows up in the 4th place
Source: coinmarketcap.com
One of the major issues which led to the widespread devaluation of cryptocurrencies we saw is the fact that the market was expecting, from the blockchain, things that it still couldn't do. This caused them to generally lose interest in the technology, leading to part of the devaluation we saw. But here is Casinocoin: one of the exceptions to the rule.
Real usability is the main feature responsible for Casinocoin's success during the recession. Their trustees and advisors are all big names in the gaming and gambling world, and they go to great lengths to regulate the currency according to the strictest rules of all the places in which they are present, so it was no big deal introducing CSC into the gaming industry. Among the few cryptos that managed to prosper in those months, CSC is probably one of the most predictable ones.
With 109.40%, Ontology (ONT) is the fifth biggest winner

Source: coinmarketcap.com
Ontology, the megalomaniac project of Onchain, the same company responsible for NEO (they usually reject this relationship, so let's word it more objectively: the company which the leader is NEO's founder). Its main proposal is to be blockchain which can do anything and, if it still doesn't, it can attach any blockchain which can to it. Ontology started its path of success airdropping coins to any NEO holder. The team, which is no new to the business, employed an aggressive partnerships plan. We can attribute most of their success to their competent marketing team, which honorably made an effort to approximate blockchain to the industry, carrying out projects like the Ontology Global Capital. Their curve is also substantially consistent (in relation to other cryptocurrencies, of course), so their growth was cannot be attributed to only one big spike.
And can this say about the state of the crypto market in the rest of 2018?
Based on our analysis, at least in most of the cases, it definitely wasn't just luck. Seeing blockchain businesses thriving in times of heavy recession means that the opportunities are there and that if many did it in the dreadful first half of 2018, really, we have a bright future ahead.
For real-time trade alerts and a daily breakdown of the crypto markets, sign up for Elite membership!
Disclaimer: This article should not be taken as, and is not intended to provide, investment advice. Global Coin Report and/or its affiliates, employees, writers, and subcontractors are cryptocurrency investors and from time to time may or may not have holdings in some of the coins or tokens they cover. Please conduct your own thorough research before investing in any cryptocurrency and read our full disclaimer.
Image courtesy of Pexels
Healthereum All Set to Tackle Problems of the Medical Sector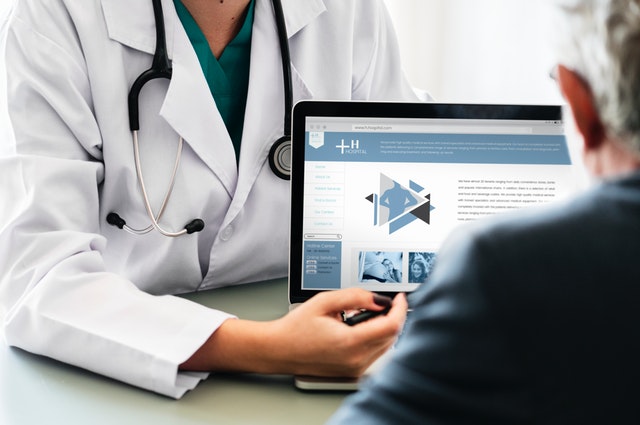 There has been a growing realization across medical circles that patient engagement is crucial in health management and for the general well-being of people. With that said, there isn't much clarity about what patient engagement might entail. Several healthcare providers have tried to apply their own ideas of enhancing patient engagement, often overworking their limited staff and exhausting their financial resources in the process. They either end up giving up on the idea altogether or only carry it forward haphazardly.
The contemporary healthcare landscape is marked by no-shows, the lack of patient engagement or unsustainable attempts at it, poor survey response rates, and fraudulent insurance claims and billing errors. In such a setting, Healthereum brings a blockchain-based solution to tackle healthcare's biggest challenges. Healthereum is a platform that will bind provider-patient and hospital-patient interaction into smart contracts, improve accountability, promote healthy behavior, offer two-way communication, and verify services—all in one.
Gamification of Appointments
Healthereum makes ingenious use of Ethereum blockchain technology that enables healthcare providers to give out HEALTH tokens through HELIO Syndicate to patients who show up to their appointments and/or complete the gamified tasks on the platform. These tokens can then be used for health benefits from their healthcare providers, hence enabling the full cycle of healthcare blockchain experience.
This experience helps to incentivize responsible behavior from the patient's end which can save the healthcare industry billions…
Why Binance Coin (BNB) Will Skyrocket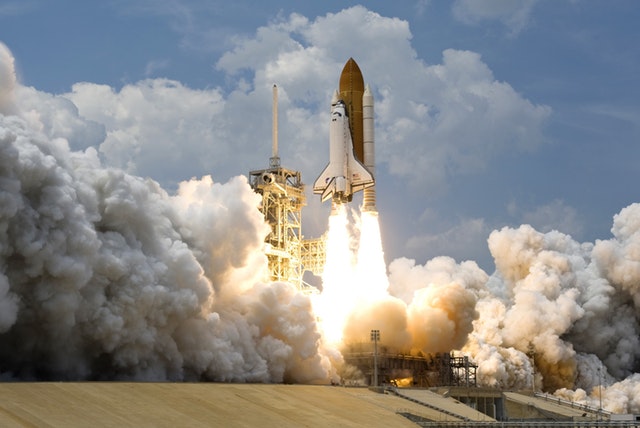 The crypto space of 2019 is seeing a significant improvement in performance, coin prices, and investors' behavior and feelings regarding the crypto market. Numerous coins have surged to heights not seen since mid-2018, nullifying the mid-November market crash in the process. However, with that being said, there are still periods of price corrections, one of which is affecting the prices right now, at the time of writing.
Even so, the performance of some coins is more interesting than that of others, particularly Binance Coin (BNB). The coin is seeing difficulties, but when we look at the bigger picture, Binance Coin is one of the cryptocurrencies with the most potential for further growth, and maybe even market domination.
Binance Coin's current troubles
Binance Coin has been one of the best performers in the entire crypto industry of 2019. Considering the fact that there are over 2,200 cryptos out there — this is quite an achievement. It was made possible due to the fact that BNB decoupled from Bitcoin (BTC), meaning that it stopped following Bitcoin's lead. This made it the only cryptocurrency right now to have done this successfully.
However, BNB is currently not performing so well, and for an obvious reason, too. The reason, of course, is the recent hack of Binance, the world's largest crypto exchange, and the company behind BNB. The recent hack had seen…
3 Altcoins That Are Outperforming Bitcoin and Will Likely Face Consequences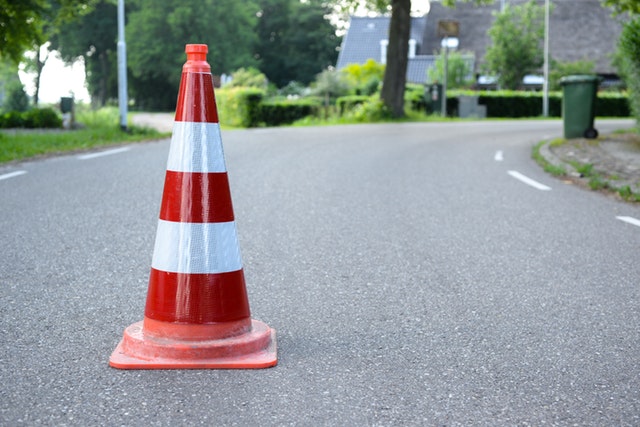 The crypto market is going through a period of massive recovery in the past few months, which has caused the investors' optimism to return. While all eyes are on Bitcoin (BTC), as usual, the largest coin seems to be struggling with a major resistance level at $8,000 at the moment. While this level was breached a few times now, every breach resulted in a correction.
At the time of writing, BTC is approaching this level yet again, with its current price being at $7,985,79, and rising further. The price managed to grow by 1.06% in the last 24 hours, and will undoubtedly hit $8,000 in a matter of hours, if not sooner.
However, while Bitcoin continues to remain volatile and struggles with waves of growth and decline, there are some altcoins that are not following its path. Of course, most of them are performing in pretty much the same manner as BTC, as they always had. But, a few coins have actually managed to outperform Bitcoin in recent months.
While optimists believe that this might lead to decoupling from Bitcoin — something that only Binance Coin (BNB) managed to pull off up to this point — it is likely that there will be consequences for these cryptos. This likely means that a price drop for these specific coins awaits somewhere in the near future, as outperforming BTC…